The Midway Panthers football team had to wait until October to make its 2020 season debut.
And when the time finally came, Austin Westlake quarterback Cade Klubnik stole the show.
The junior Klubnik was making just his second start on the Chaparrals varsity, but the four-star prospect looked like a vintage Westlake QB as he guided his team to a 56-0 victory on Friday night at Panther Stadium.
Klubnik passed for 226 yards and four touchdowns and rushed for another 49 yards in about two and a half quarters of work for the defending Class 6A Division II state champions.
That was plenty as the Westlake defense swarmed Midway all night. The Chaparrals sacked Panthers QB Garrett Childers seven times, helping to keep the home team off balance.
"I was really impressed with their defense as a whole, how they flew to the ball," Midway coach Jeff Hulme said. "Our offensive line was overwhelmed at times. Garrett had a hard time having time to throw the ball and then he got a little gun shy. Hey, after a while you get gun shy."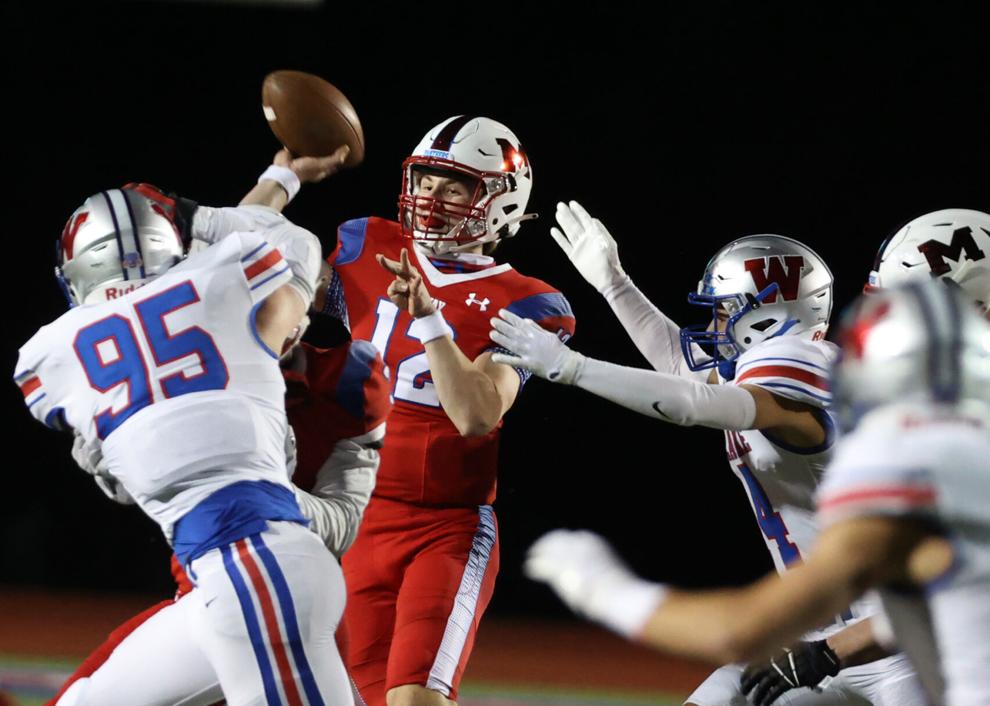 Westlake (2-0), which started its season with a 53-7 win over Schertz Clemens last week, held Midway to 137 yards of total offense. The Panthers (0-1) never got the ball past the Chaps' 30-yard line.
After the game, Hulme encouraged his players to lean into the tough loss and let it motivate them.
"Nobody nowadays likes to get embarrassed," Hulme said. "I didn't like to get embarrassed when I was a kid either, but it happened more then. Nowadays kids aren't allowed to get embarrassed for whatever reason. I said, 'Hey, sometimes that's not a bad thing to happen to you.' We're either going to sink or swim on this.
"It's one game and we've got another nondistrict game next week and we've got to get better. That's the whole point of this. We've got to get better. I don't care if we take six-inch steps, but we've got to move forward, not backward."
Klubnik was sharp from Westlake's first possession as he guided the Chaps 90 yards for the initial lead. The Westlake QB ran up the middle for 24 yards to kick start the drive and shifted it into high gear after the Chaps crossed midfield
Klubnik threw a 23-yard strike to Jaden Greathouse that moved Westlake to the Midway 26. Two plays later he found Nicholas Watanabe for a 14-yard touchdown and a 7-0 advantage.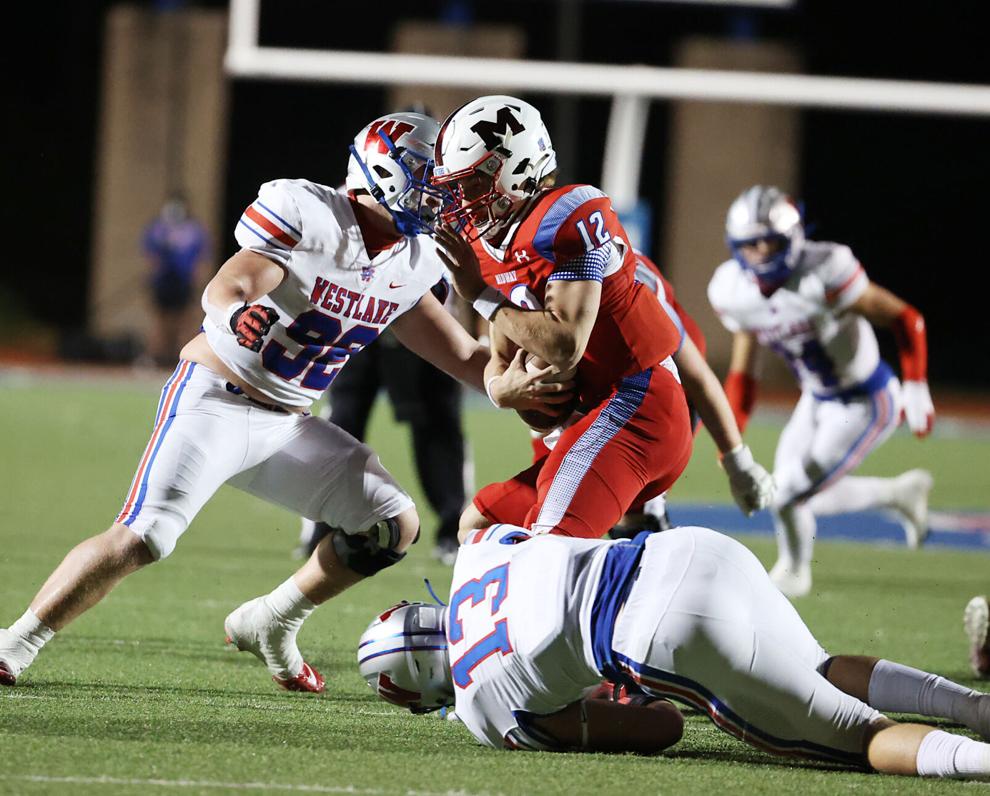 While the Panthers moved the chains twice on their game-opening drive, Westlake began to swarm Childers after that.
The Chaparrals forced Midway into back-to-back three-and-outs, which allowed Westlake to take an iron grip on the game's momentum.
Klubnik tossed the ball over the top of the Panthers defense and hit Greathouse in stride in the back of the end zone for Westlake's second touchdown.
Midway's defense slowed down Westlake on its third possession, but a special teams play helped the visitors add to their lead.
Chaps punter Charlie Barnett booted a kick from his own 45 that kept trickling until his teammates downed it at the Midway 1. The Panthers fumbled on the next play and the Westlake defense recovered in the end zone.
It was a mistake Midway couldn't afford with the Chaps clicking so well on offense.
Klubnik passed for 194 yards and three touchdowns in the first half. He stepped up in the pocket and then slung a pass to a wide-open Luke Nicklos near the Westlake sideline. Nicklos toted the ball to the end zone for a 35-yard touchdown. That gave the Chaps the 35-0 they took to intermission.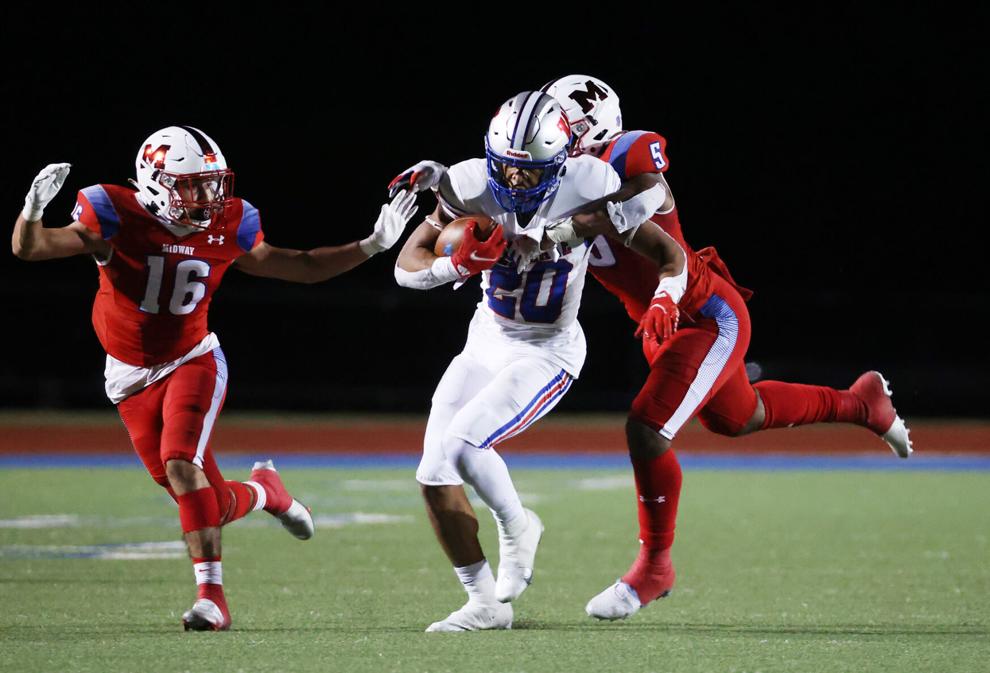 Westlake ran three times to cover 70 yards for a touchdown to open the third quarter. Zane Minors, who finished with 152 rushing yards, broke loose for a 53-yard run to the Midway 1 and Grey Nakfoor finished the march with a one-yard touchdown plunge.
Klubnik's final pass of the night was a nifty back-shoulder throw to Greathouse for an 11-yard touchdown halfway through the third quarter.
Childers finished with 40 rushing yards and 33 passing. Jaden Johnson led Midway with 42 rushing yards.
---
Photos: Week 6 high school football scenes
Photos: High school football Week 6 around Waco, Central Texas
Midway Westlake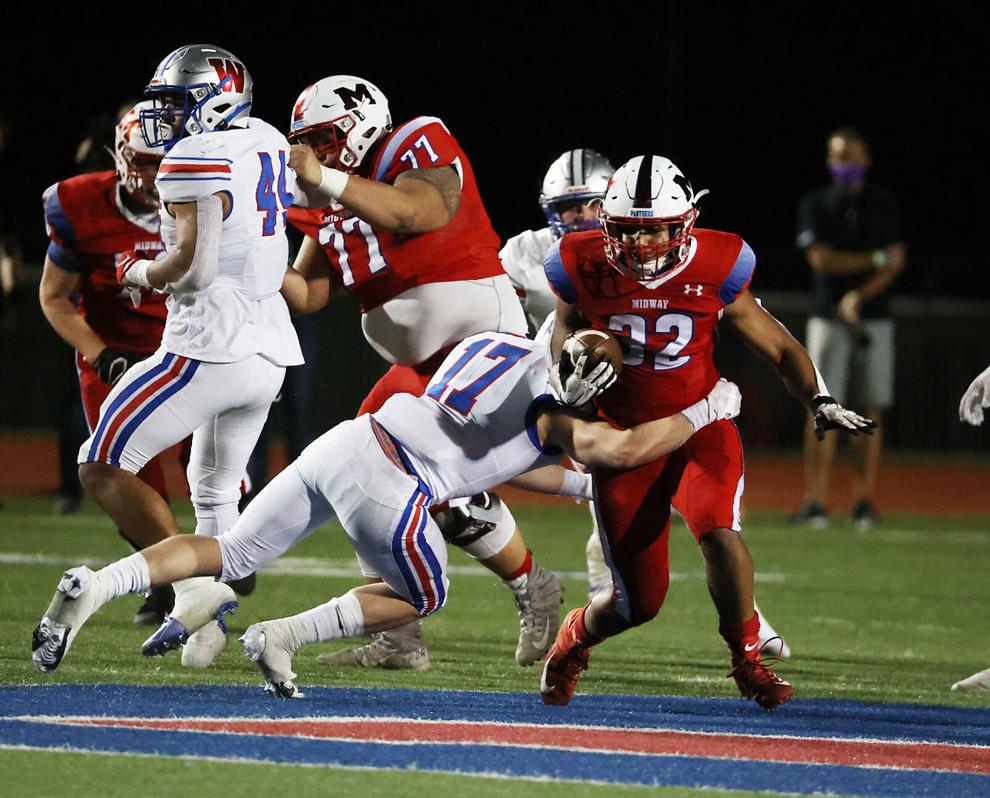 Midway Westlake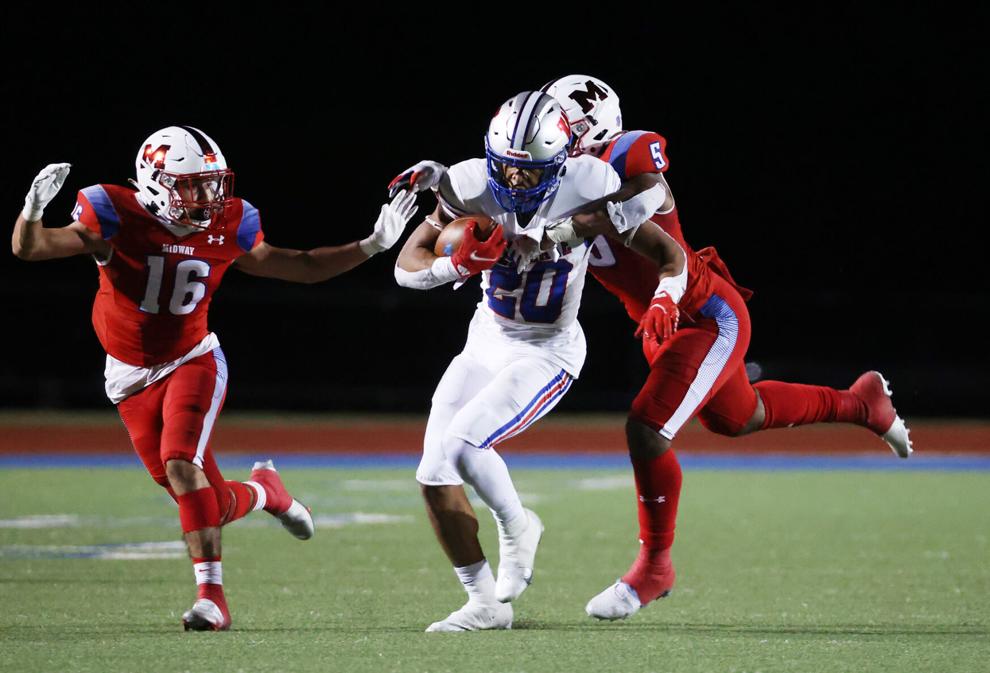 Midway Westlake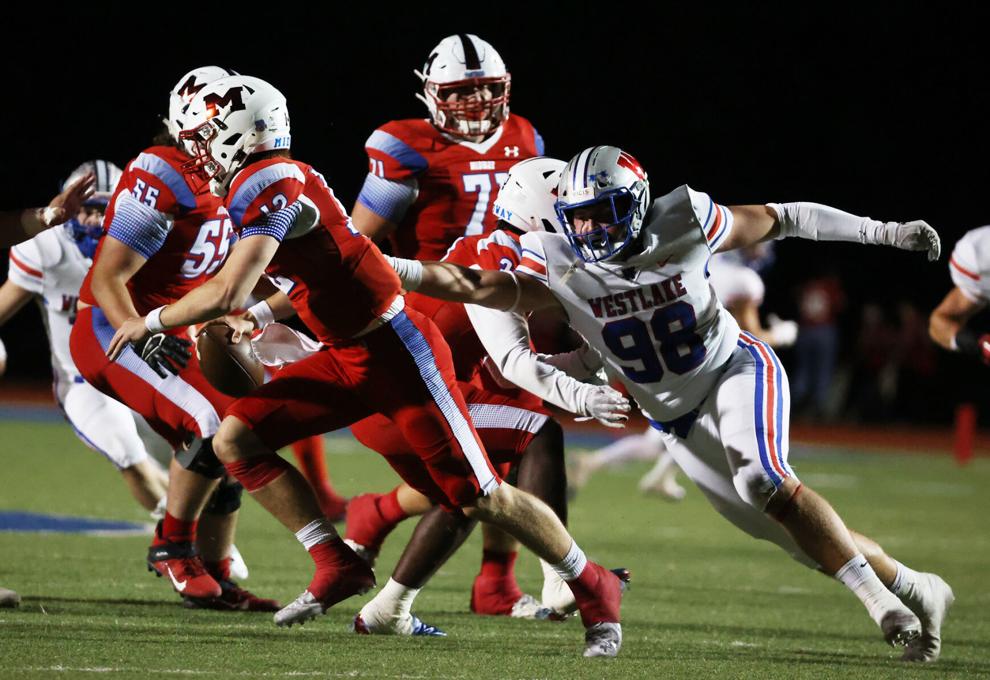 Midway Westlake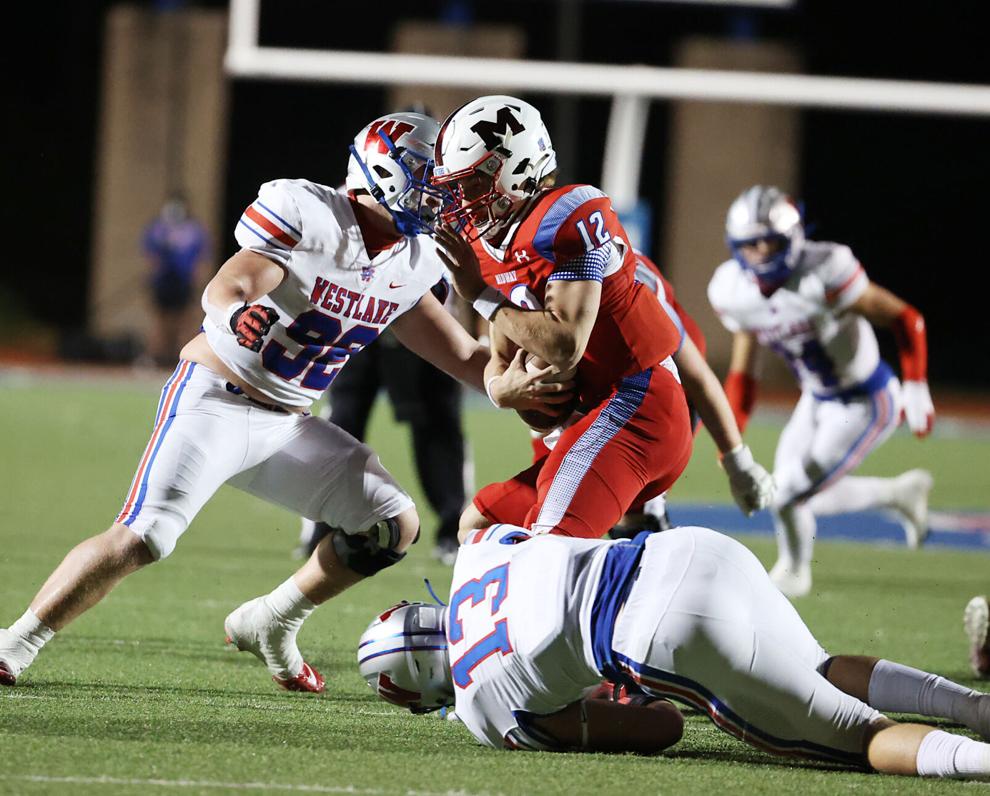 Midway Westlake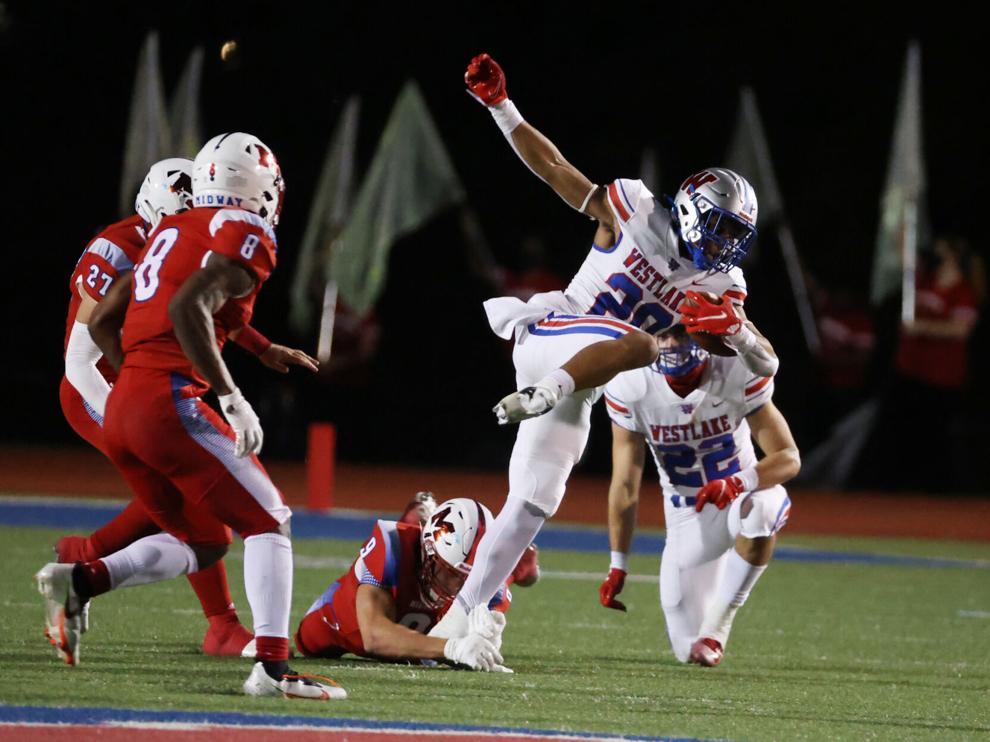 Midway Westlake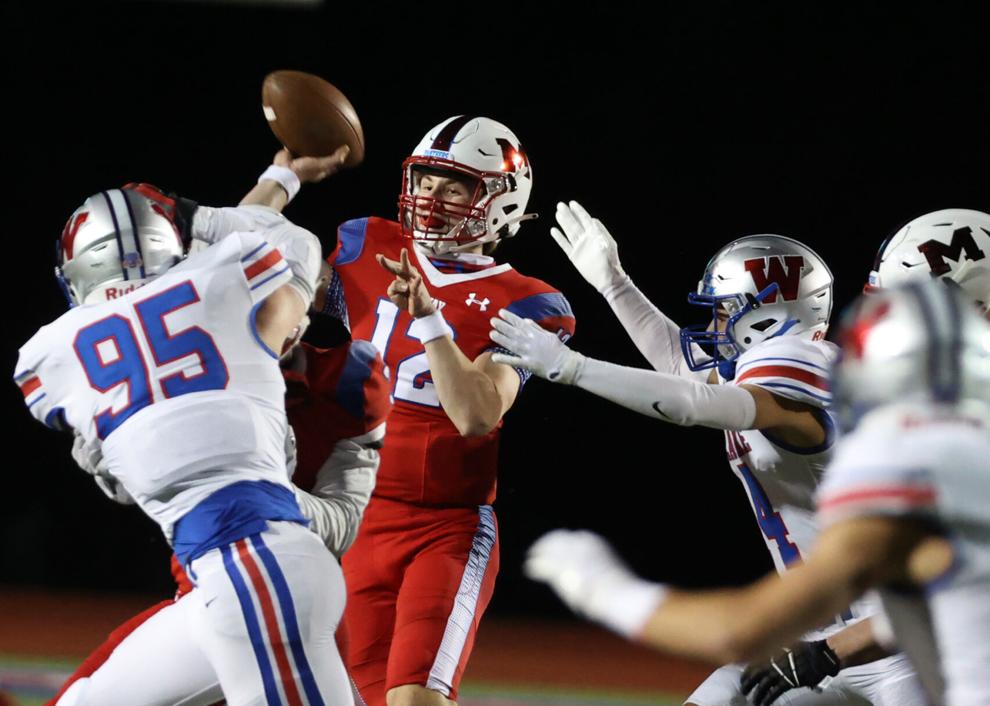 Robinson Connally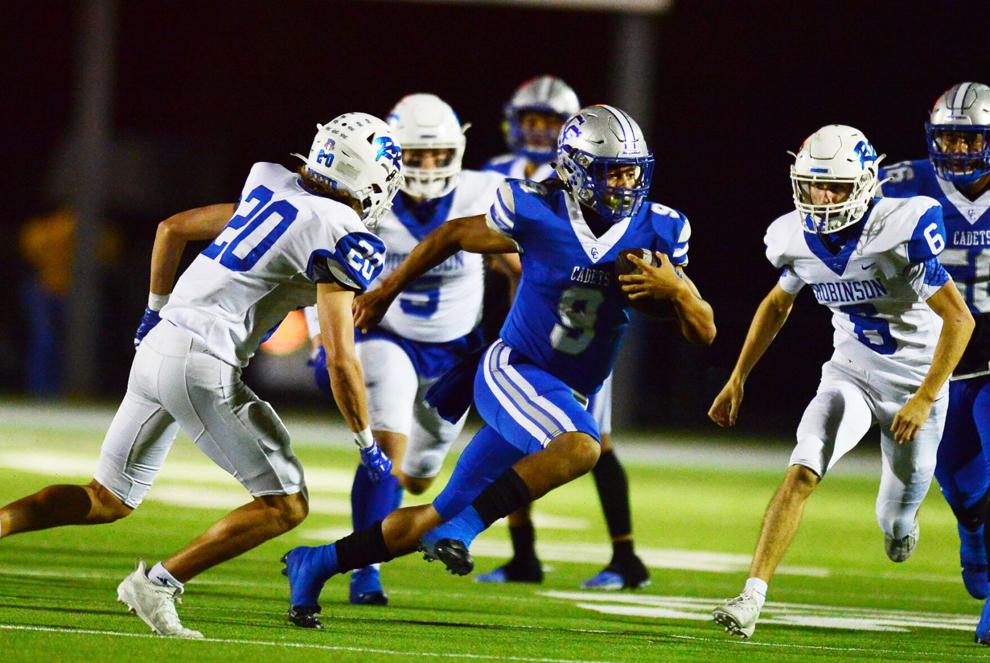 Robinson Connally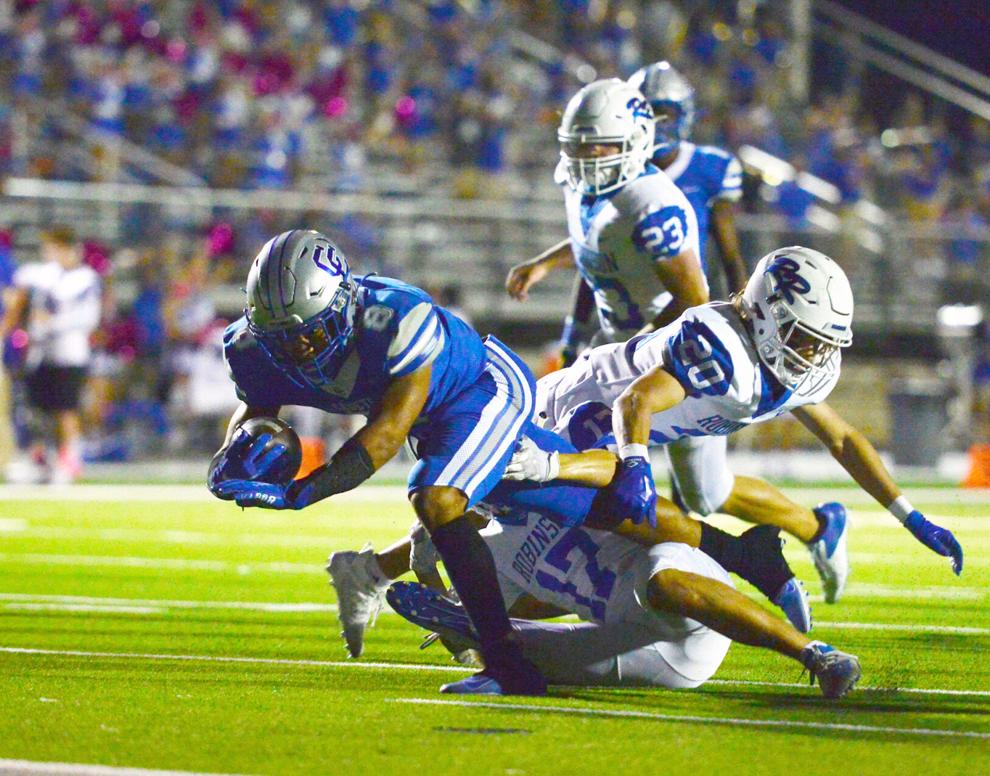 Robinson Connally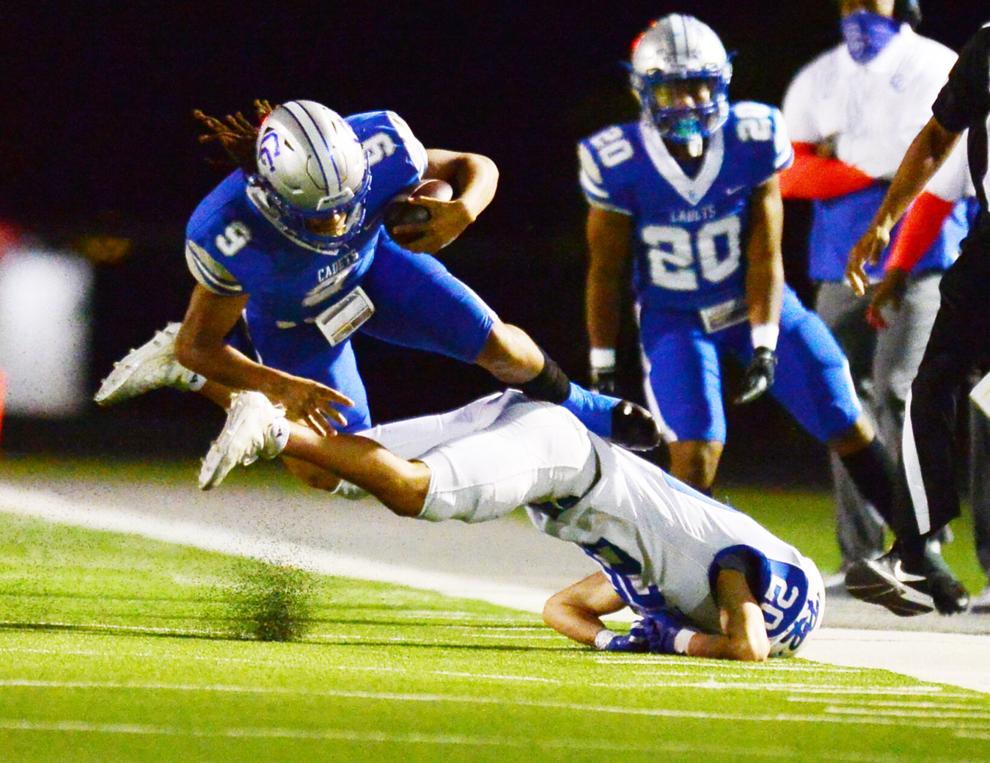 Robinson Connally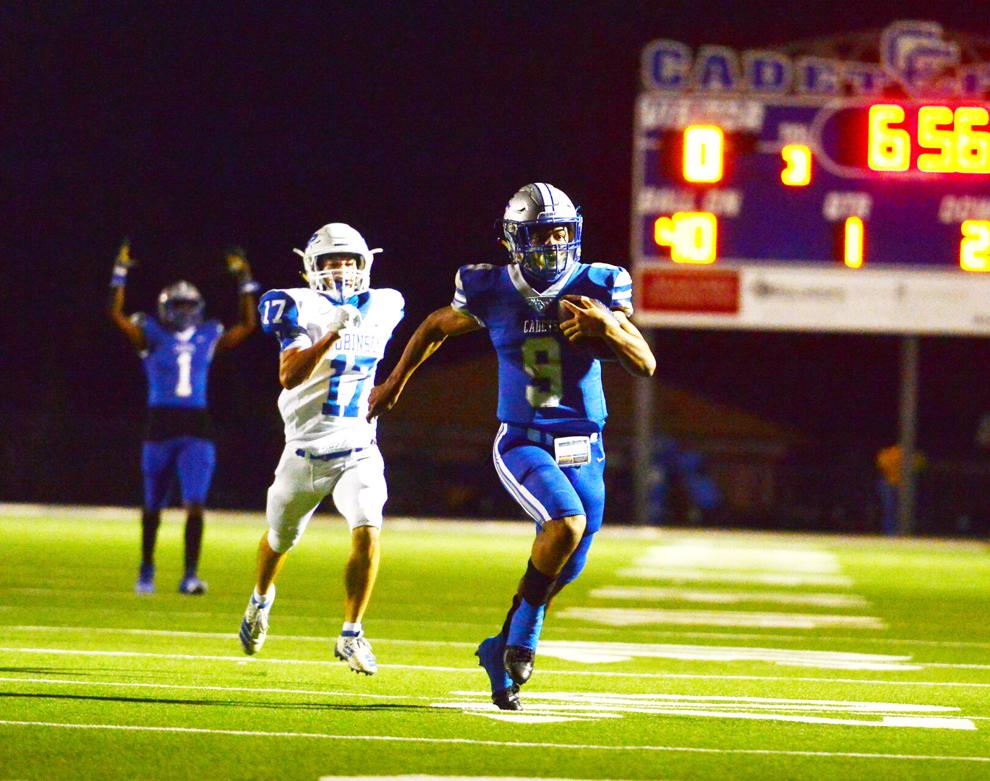 Lorena Troy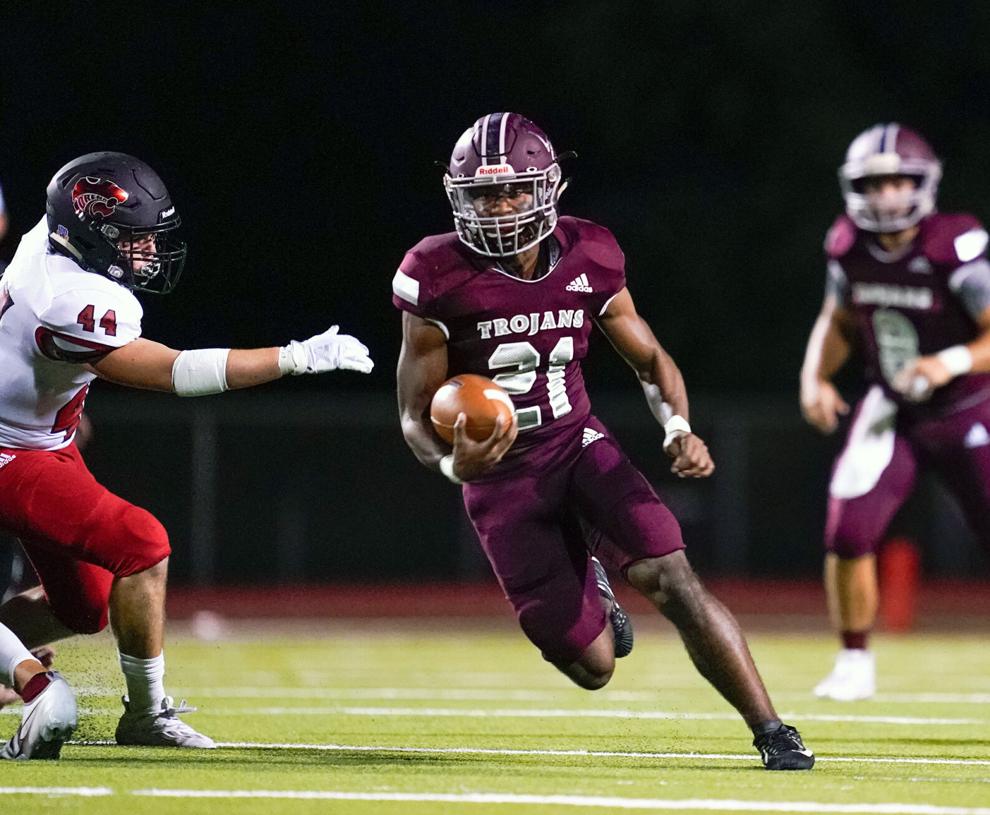 Lorena Troy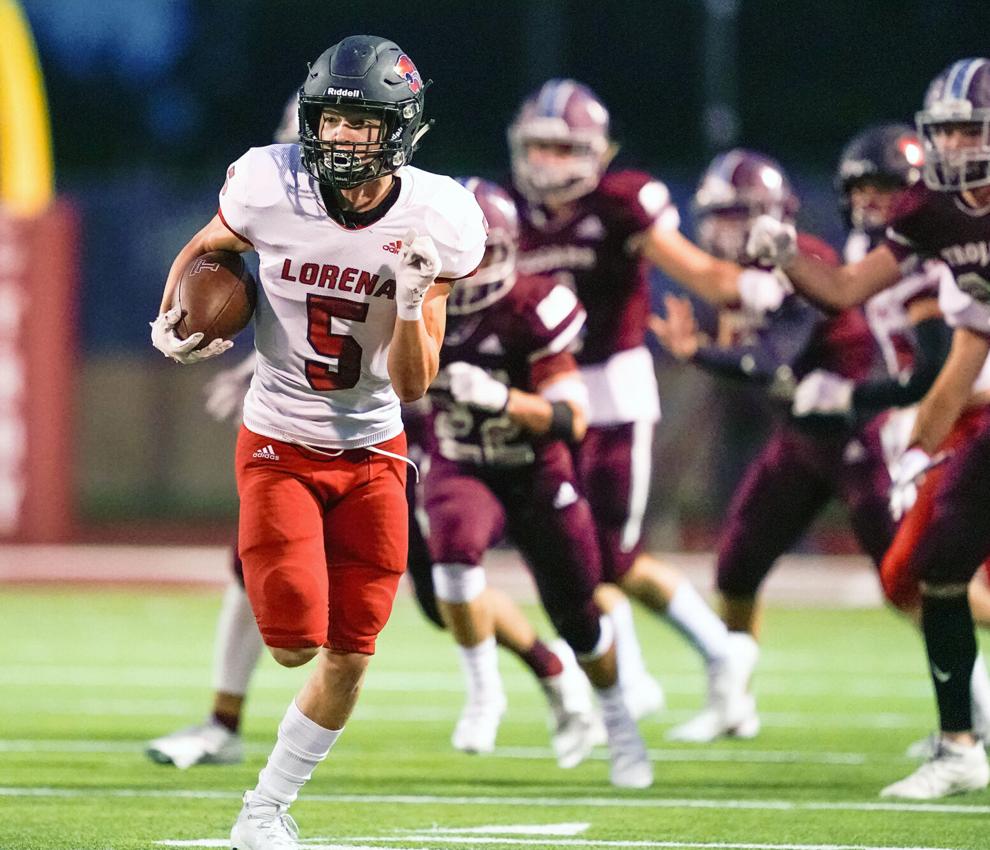 Lorena Troy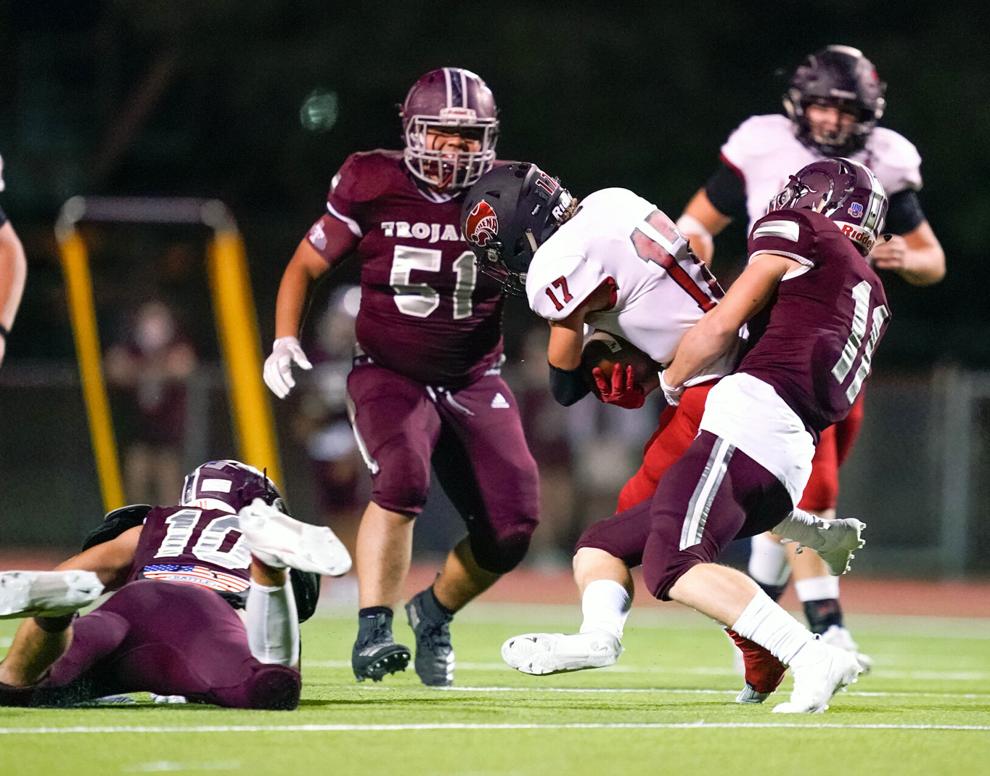 Lorena Troy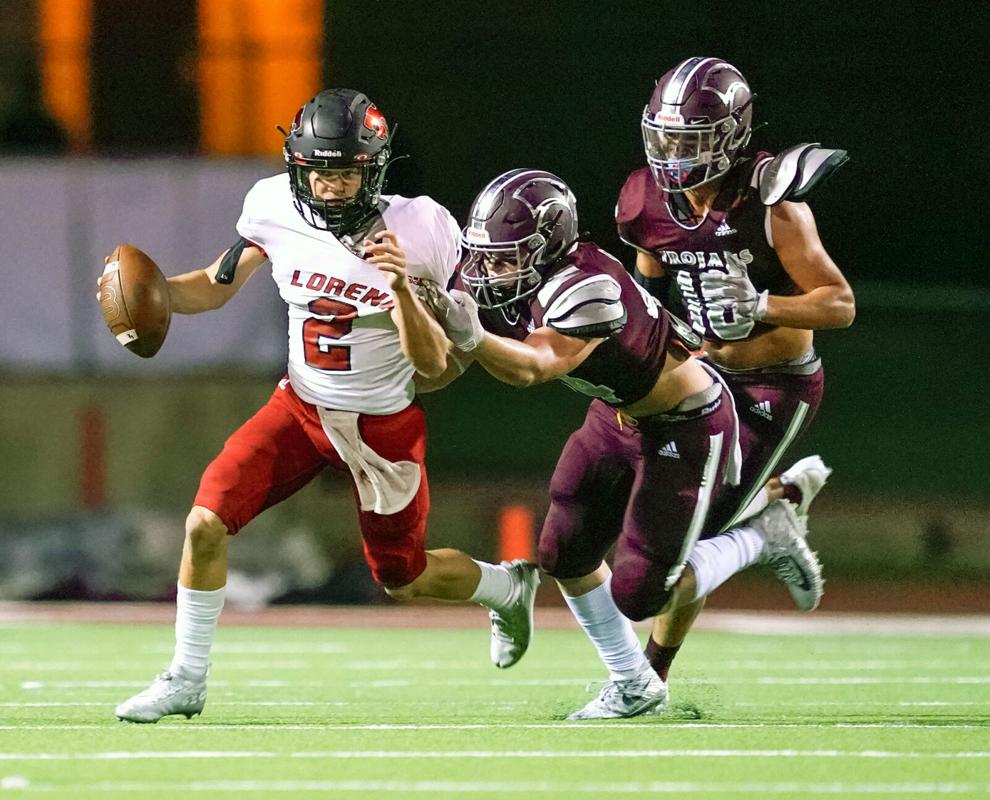 -- HIDE VERTICAL GALLERY ASSET TITLES (copy) -- (copy)