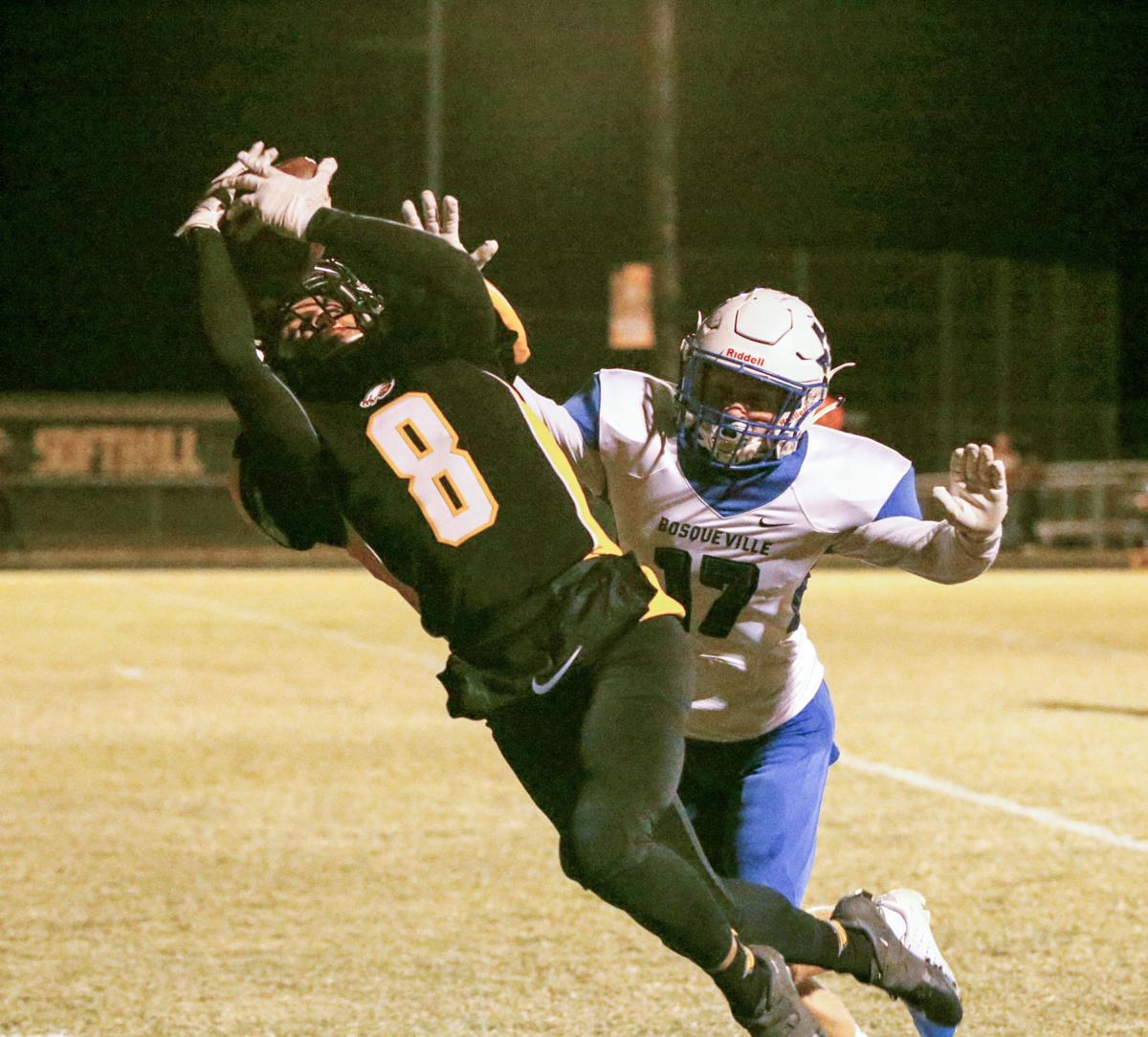 After more than a week of confusion, frustration and juggling of schedules, Central Texas athletic directors are back to preparing for fall sports sooner rather than later.
Another twist in the ongoing struggle to decide the best way for schools and student-athletes to proceed during the COVID-19 pandemic saw the ban on high school sports in McLennan County lifted on Tuesday night.
At Bruceville-Eddy, Eagles athletic director Kyle Shoppach held out hope that his programs would be able to start in early August, and it seems to have paid off.
"Our community was ready for (sports) to start," Shoppach said. "We had continued to prepare to start on Aug. 3. As I've learned during the COVID era, hopeless is just 24 hours away from being in a better spot. We kept waiting to be told what was next."
Shoppach said Bruceville-Eddy superintendent Richard Kilgore spoke with school board members on Tuesday night and they agreed the Eagles could start football and volleyball practice as allowed by the UIL on Monday.
That decision echoed many other conversations in Central Texas as athletic directors shifted gears one more time.
"I do believe these kids need to be in school, need the interaction," Mart athletic director Kevin Hoffman said. "It's been a long time since March 6 (when spring break started and was followed by the initial COVID-19 shutdown of in-school classes and athletics)."
Hoffman said Mart ISD has chosen to start in-person classes on Aug. 19 and will also offer an alternative remote learning option. Football practice for the three-time defending state champion Panthers will begin on Aug. 3 and student-athletes must attend in-person classes to participate once the semester begins.
"Everybody knows football is big here," Hoffman said. "But life is big. It's important to me to be safe and live my life and do the things we've done. The community wants football to happen and volleyball to happen and band and all the activities. We want the kids back in school, learning and getting an education."
Mart is still looking to fill three holes in the first five weeks of its football schedule caused by the conflicting decisions of the last eight days.
On July 21, the UIL revealed its plan for fall sports. In it, the governing body of Texas public schools athletics announced Classes 5A and 6A can begin practice on Sept. 7 and football will finish district play in early December. Those classes' championship games will be played in January of 2021 at a time and site to be determined.
At the same time, the UIL gave the go-ahead for schools in 1A through 4A to start as originally scheduled on Aug. 3 and follow the season schedules of a normal school year.
The UIL announcement came midmorning on July 21. But in the afternoon, the Waco-McLennan County Public Health District, led by health authority and infectious disease specialist Dr. Farley Verner, ordered schools to remain closed for in-person classes and extracurricular activities through Sept. 7.
The order meant that McLennan County schools in 1A through 4A would begin football and volleyball practice more than a month later than schools outside the county. They would lose almost half of their football schedules and a month of volleyball slates and be placed at a significant competitive disadvantage.
Then on Tuesday, Texas Attorney General Ken Paxton said local health officials do not have the authority to close schools solely to prevent a future spread of COVID-19.
On Tuesday evening, the McLennan County health authority rescinded its order.
However, local health officials are still urging schools to delay the start of in-person classes.
"If all schools in McLennan County start on September 8, 2020, this will have a cumulative and beneficial effect on slowing transmission of COVID-19," the McLennan County health authority said in a press release on Tuesday.
Many Central Texas schools are still working to establish their timeline for beginning the fall semester.
But, as of early Wednesday afternoon, a majority of 1A through 4A school districts in the county had given their athletic programs permission to start preseason practice on Monday. Crawford and Axtell were waiting on school board decisions before they officially scheduled practice.
In Moody, first-year head football coach Lonnie Judd arrived at his new school in early March. He was there a week, then spring break and the coronavirus shutdown interrupted Judd getting to know the Bearcats.
This summer, Moody has held five weeks of strength and conditioning workouts as allowed by the UIL. Judd said he was relieved by the turn of events on Tuesday.
"My first game was going to be our first district game," Judd said. "I talked to Coach Shoppach (at Bruceville-Eddy), and we just wanted a fighting chance."
All of the coaches that spoke to the Trib on Wednesday emphasized the need to maintain strict safety protocols.
And they expressed confidence in the network of Texas high school coaches as they worked to reconfigure schedules and maintain fair competition.
"I got to see the best side of the coaching community," Shoppach said. "I asked (the Eagles' nondistrict football opponents) to hold on and be patient. Everyone was like, 'We're glad we hung in there.'"