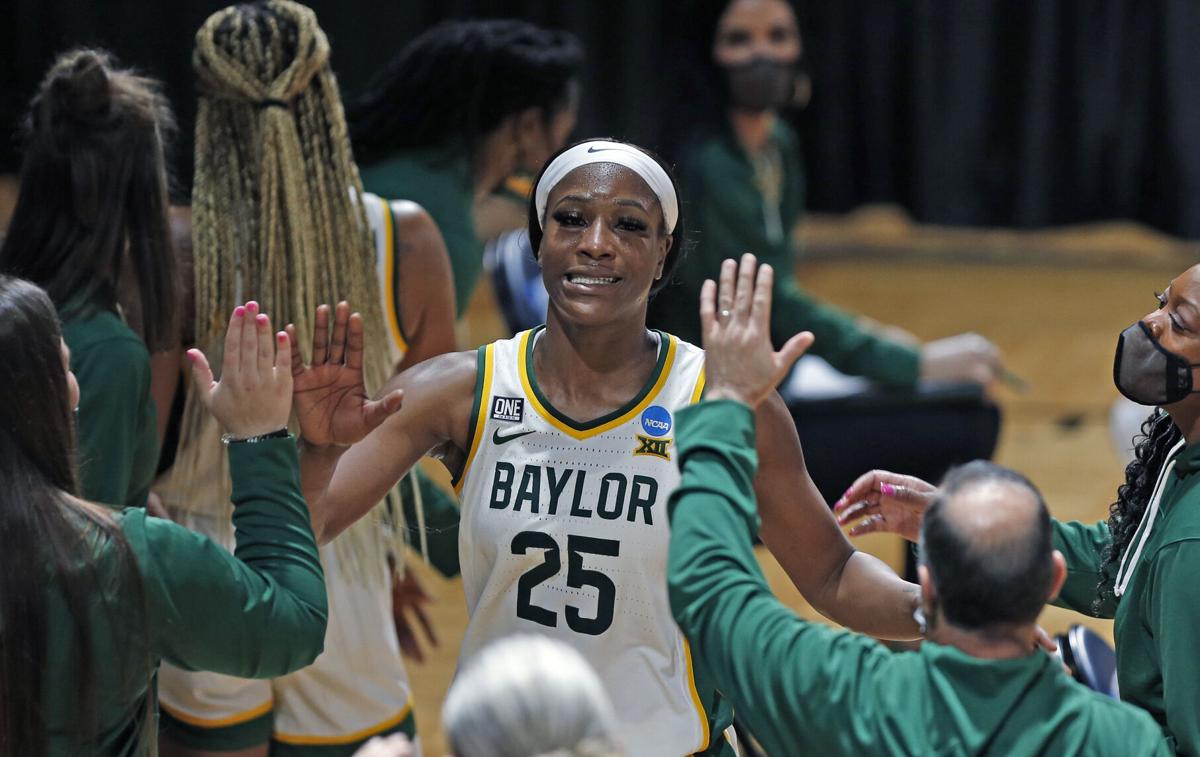 The Baylor women's and men's basketball teams have their itineraries set for the 2021-22 season as the Big 12 office released conference schedules on Wednesday.
Coming off their first men's national championship, the defending Big 12 champions will open conference play on New Year's Day against Iowa State in Ames. The Bears' conference home opener will be against Oklahoma on Jan. 4.
Baylor won't face Kansas until Feb. 5 in Lawrence before playing the rematch in Waco on Feb. 26. The Bears' first game against Texas will be at the Ferrell Center on Feb. 12 before they play in Austin on Feb. 28.
The Bears will conclude Big 12 regular season play against Iowa State at the Ferrell Center on March 5 before the Big 12 tournament March 9-13 in Kansas City.
Baylor's nonconference men's schedule was released last week, and tipoff times and TV coverage will be announced at a later date.
Baylor, the 11-time defending women's conference champions, will open Big 12 play at Kansas State on Jan. 2 and close at home against Texas Tech on March 5 ahead of the conference tournament in Kansas City, March 10-13.
The conference slate fills out the remainder of the schedule as the nonconference games had been released this summer. After a pair of exhibition games against Texas A&M-Commerce and West Texas A&M, the Bears officially open the season against Texas State on Nov. 9 at the Ferrell Center. Game times will be set at a later date.
For the first time since the 2017-18 season, Baylor is not scheduled to renew its rivalry with fellow perennial power Connecticut.
The highlight of the Bears' nonconference lineup will be a trip to Maryland on Nov. 21 and a neutral site game against 2021 Sweet 16 foe Michigan on Dec. 19.
Following the Big 12 opener at Kansas State, the Bears will return home for back-to-back home games against TCU and Texas on Jan. 5 and Jan. 9 respectively.
Baylor has a pattern of two games on the road followed by two games at home several times during its Big 12 slate. Following the early January two-game home stand, the Bears have another one when they play Oklahoma State on Jan. 19 and Iowa State on Jan. 23, and again versus West Virginia on Feb. 12 and Kansas State on Feb. 16.