ROUND ROCK — The Bosqueville Bulldogs put themselves in position for high drama in the seventh inning at the state tournament.
But it ended in heartbreak.
Garrison relief pitcher Tyler Spivey stranded six runners over the final four innings of the state semifinal contest, preserving his team's 7-6 victory over Bosqueville on Wednesday night at Dell Diamond.
Bosqueville got runners on first and second with no outs in the bottom of the seventh. But Spivey induced a couple of fly outs, then Stephen Devorsky grounded out to Garrison shortstop Tristan Adkison for the final out.
That ended Bosqueville's season with a record of 35-4.
Garrison (29-8) advances to play New Deal in the Class 2A state championship game on Thursday back at Dell Diamond.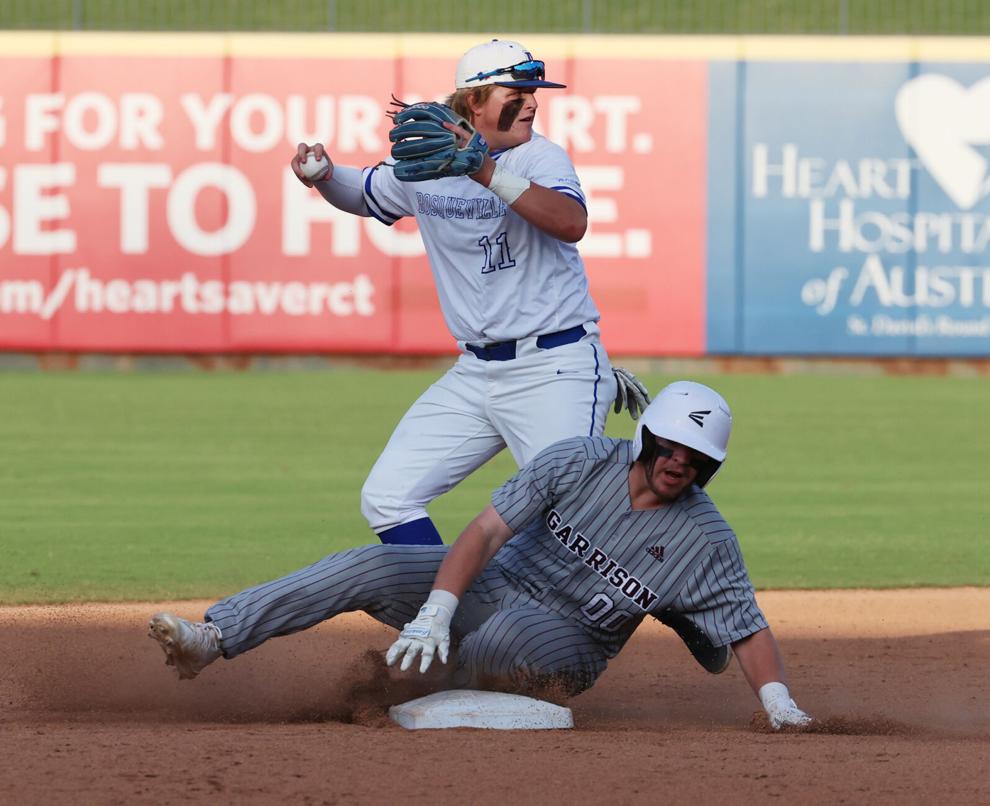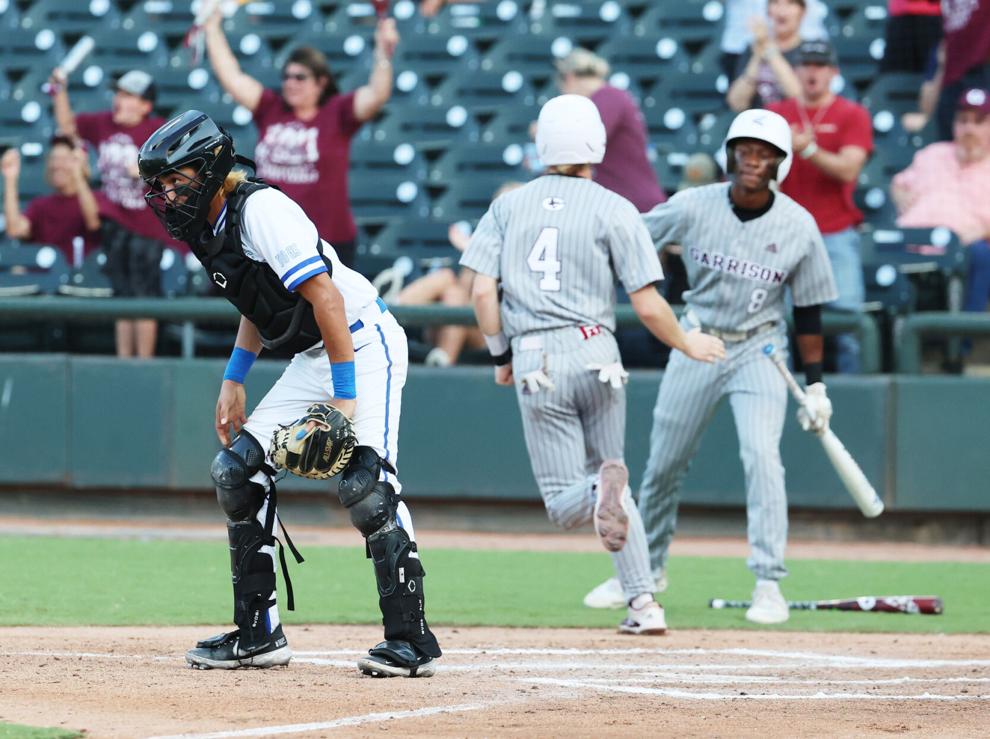 Bosqueville battled back the entire game after a rough start.
Garrison staked a 4-0 lead in the top of the first inning as it put together a rally on three hits and a Bosqueville error. The key at bat came when Garrison's Chalon Driver fouled off five pitches after getting into a two-strikes count. Driver drove the 11th pitch he saw over the head of Bosqueville centerfielder Jace Powers.
But Bosqueville took a little of the sting out with a run in the bottom of the first. John Youens drew a leadoff walk and sprinted around to third on a double in the gap by Hunter Henexson. Youens scored from third on Jacob Davilla's sacrifice fly to right field, cutting the Garrison lead to 4-1. However, that's all Bosqueville would get in the frame.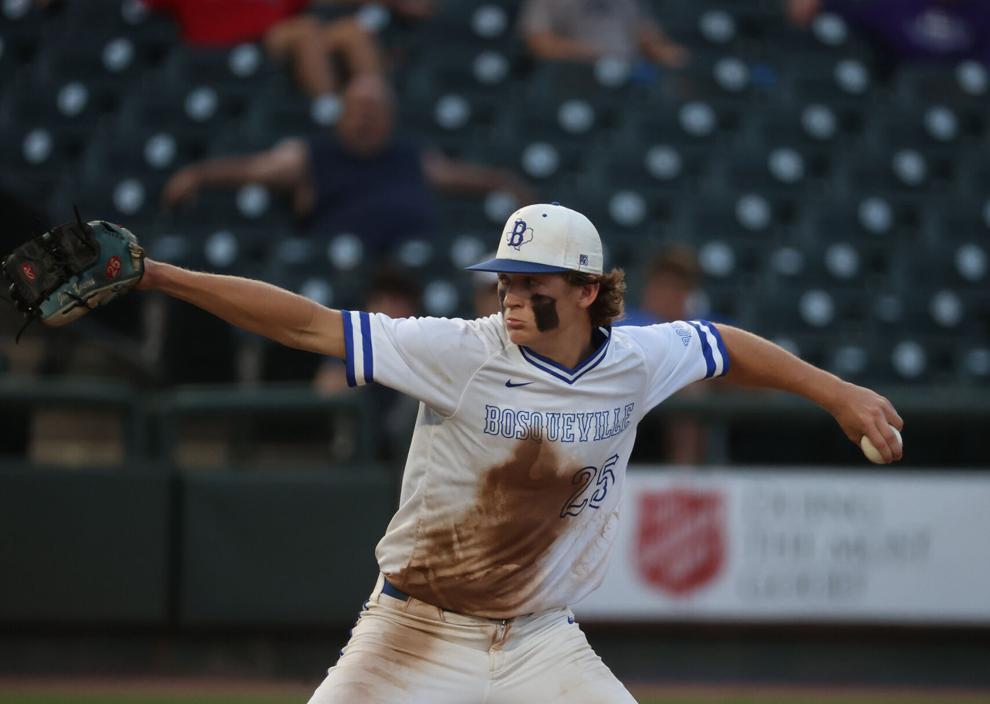 Garrison's offense kept the pressure on Bosqueville in the top of the third. Alex Slowikowski led off with a double that landed on the warning track and then Bosqueville had a slew of self-inflicted problems. Garrison scored three more runs on two walks, an infield hit, a balk, a passed ball and a wild pitch.
Youens came in to pitch for Davilla in the third and quickly got a ground out that cut down Slowikoski at third for the first out. But Garrison won a minor chess match when Spivey took off from third to try to steal home. Yoens double clutched and threw to catcher Noah Pena to try to get the runner. The first base umpire called a balk and, after a conference, the call stood. Garrison had a 6-1 lead and added to it when Britt King scored on a wild pitch to boost the advantage to 7-1.
But Bosqueville responded with an opportunistic rally of its own. The Bulldogs compounded a couple of Garrison errors with three hits to score four runs. Austin Albrecht hit a sharp grounder to short that bounced over Adkison's glove, driving in Camden Hill and Larson Hoffmeyer. Powers followed with an infield single that drove in pinch runner Ethan McVey and Albrecht scored when Garrison first baseman Slowikowski threw wide of pitcher Dayton Dewberry, who got a late jump sprinting over to cover first.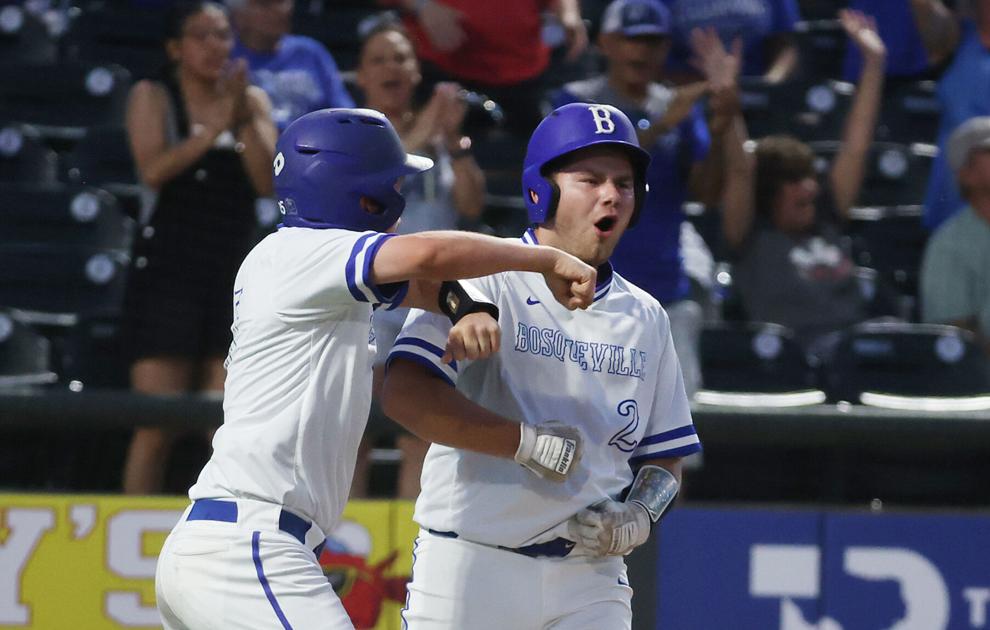 Bosqueville cut the Garrison lead to 7-6 in the bottom of the fourth when Henexson smashed a ball to the warning track, scoring Stephen Devorsky from first.