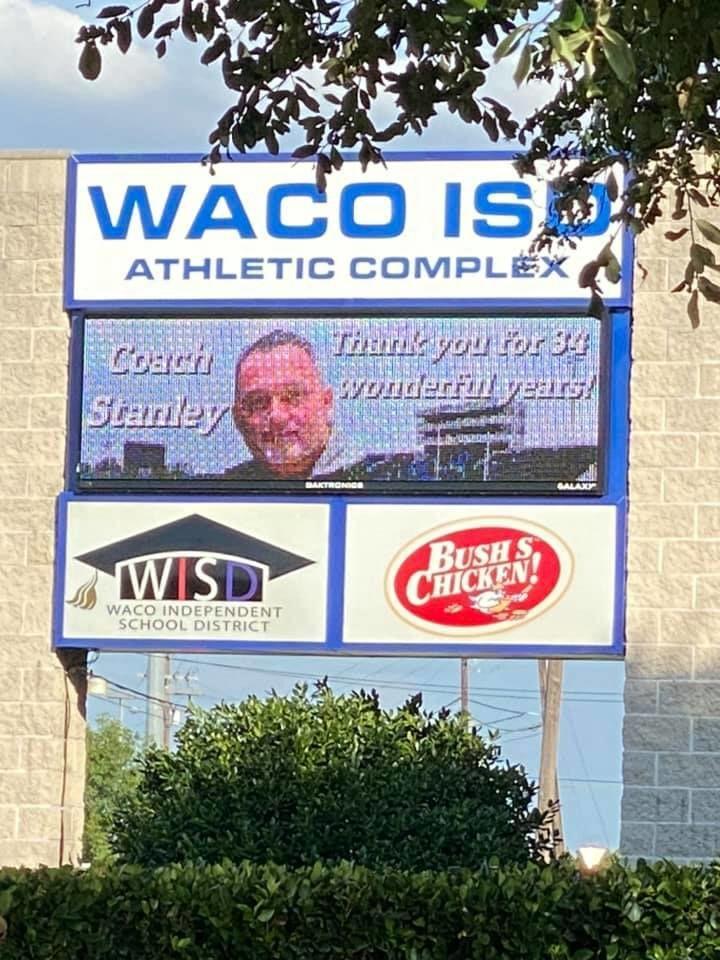 If you think it's impossible to measure a person's gift of hospitality, you don't know Jack.
Jack as in Jack Stanley, that is.
One of the best ways to decipher a person's graciousness as a host is to count up all their return visitors. Do people want to come back and see them or not? In the case of Stanley and the good folks at Waco ISD Stadium, the answer was yes, 10 times over.
Put it this way — since Waco ISD Stadium opened in 2000, it's always been one of the most popular football playoff destinations in the state. The stadium has hosted 218 playoff games (involving 436 teams) over the past 20 years, often finishing as the state's No. 1 busiest venue that season. Want to know how many of those teams were repeat customers? At least 245. (Yep, I counted. That's partially why I say "at least," just in case I missed a couple.)
You've got to give Jack Stanley a lot of credit for that.
"We get so many outside schools across the state of Texas that are consistently calling and wanting to rent our facilities for playoff games," said Waco ISD athletic director Ed Love. "Other than Cowboys (AT&T) Stadium, this facility is second to them as far as rentals are concerned. It goes back to Jack Stanley. I'm telling you, it's Coach Stanley. When he took this job out here, things changed immediately."
Stanley retired on July 31 after a 14-year stint as the Waco ISD's assistant athletic director and 34 years with the school district overall. In that most recent capacity, Stanley oversaw the management and upkeep of the school district's athletic facilities. From general maintenance to turf upgrades, he made sure things got done.
But he was also the host with the most (hospitality). A former coach, Stanley had a firsthand understanding of the challenges a high school football coach faces in both making sure his team is prepared while also dealing with the details of setting up a playoff venue. So when teams came to Waco ISD, Stanley wanted to make sure they were taken care of and that they left satisfied.
"When you played a playoff game at WISD Stadium, all you had to do was play," said former Waco ISD athletic director Johnny Tusa, who worked alongside Stanley for seven years. "We took care of all the details from the time you got off the bus to the time you got back on it. Coaches didn't have to worry about a thing."
Added Love, "That makes a big difference. When you go somewhere and people roll out the red carpet for you and treat you nice, that makes you want to come back. The facility being the way that it is and the shape that it's in, you have three good reasons to come. The location, the way we treated people, and then the fact that the facility is so nice. It goes back again to Coach Stanley. He did an amazing job."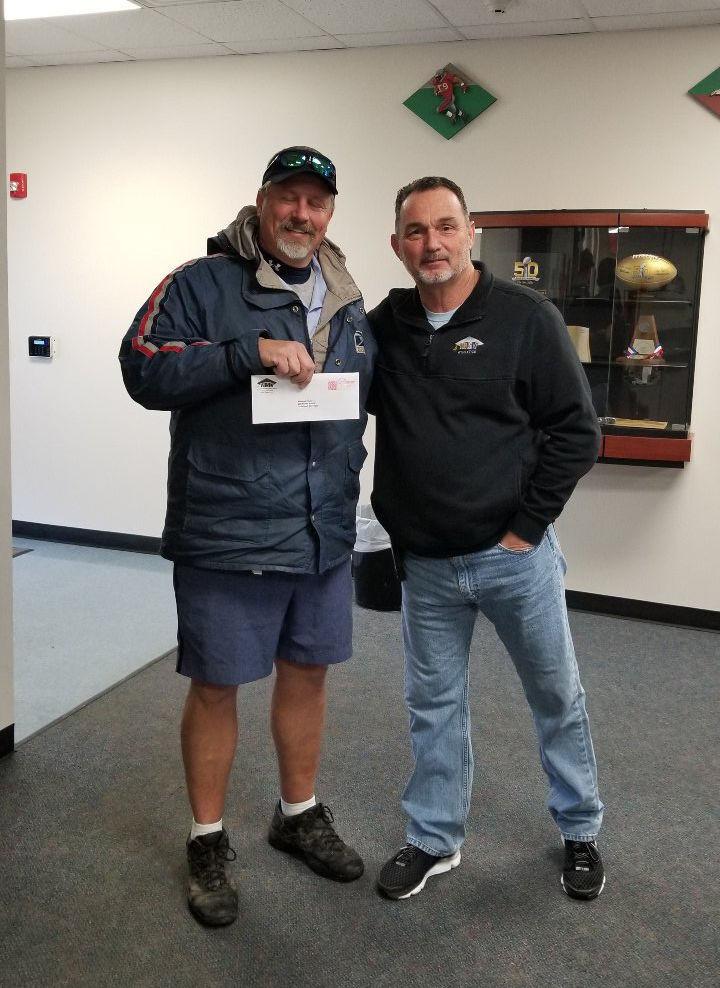 Stanley, who was hired by former Waco ISD athletic director Johanna Denson in 2006, was the go-to guy in making sure the stadium stayed busy. He viewed it as his responsibility to make sure the facility got used, that it brought in income for the school district. As such, he'd diligently keep track of each round of the playoff race and reach out to coaches to let them know of the stadium's availability.
When they came once, they'd often come back. Prime example: In 2015 on its way to a fourth straight state championship game appearance, Cameron Yoe played four of its six playoff games at Waco ISD Stadium. That's a powerful testimonial that you're having a positive experience.
Again, give it up for Jack.
"He's the consummate unsung hero," Tusa said. "He was a relentless networker when it came to making our facilities available, especially during playoff times. He was dogged and determined to get out there and give it his best shot and get people in here. Consequently, WISD Stadium — for the 13 years he was there — I would imagine that we were No. 1 in either 10 or 11 of those years, and if we weren't one we were two, as far as high school venues were concerned. That was all because of his relentless networking, his dogged determination to bring people into our facility."
I completely comprehend how visiting coaches felt, because Waco ISD always gave the Tribune-Herald the same treatment. Ever since Floyd Casey Stadium shut down in 2013, we've held our annual Trib High School Football Photo Day at Waco ISD each July. (Well, except for this year. Bah — stupid COVID-19.) Stanley, Tusa and the rest of the staff couldn't have been more welcoming or accommodating on every visit, and we're just a bunch of scrubby sportswriters and picture takers.
Tusa said that he knew if Stanley tackled a project, it would get done.
"He was loyal to the tee, and very detailed, very organized. Never left a stone unturned. Very deep thinker," Tusa said. "He was a joy to work with, he always was a team player. He would do what he was asked to do, and he was always forthcoming with ideas and suggestions. He'd let me know if he thought it was a good idea or not a good idea. You appreciate that in a worker. But he knew that I had his back and he always had mine, and that made for a good working relationship."
Stanley didn't seek out fanfare. In fact, he's liable to hate the attention this column may bring his way. (The way you work around that is just not tell him.) His co-workers in the Waco ISD athletic office wanted to throw him a big going-away shindig last week, but Stanley cut them off at the pass. "He said, I just want to ease on out of here and go about my business," said Love, who still managed to present Stanley with a plaque and subject him to a sendoff lunch.
Everyone always called him Jack or Coach Stanley. But I think a good nickname would have been Hoss — short for Mr. Hospitality. Few people have personified that idea better than Jack Stanley.
"He's been the difference. He did an outstanding job, and I'm just amazed," Love said. "I give him all the credit, because we're very much proud of this place. We know he was the author of this."
Get in the game with our Prep Sports Newsletter
Sent weekly directly to your inbox!