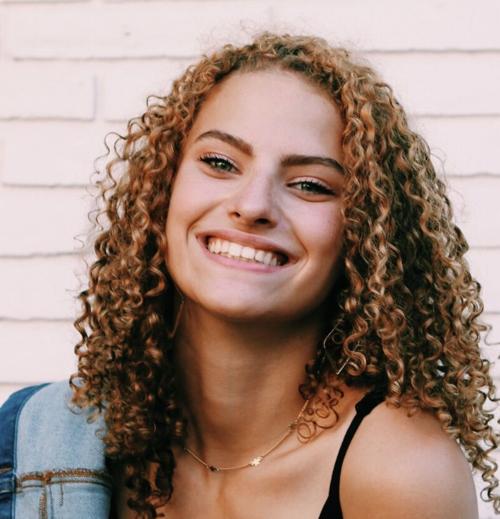 Leah Stephenson will never forget Thanksgiving 2020, no matter how long she lives. Turns out she has much for which to be thankful.
Thanksgiving Day was the day Leah returned home from the hospital. It marked the first day of the rest of her life — a life that was nearly taken from her six days prior.
Stephenson is a senior at Live Oak Classical School. Her classmates universally adore the tall, bright-eyed, curly-haired 17-year-old. Among her other endeavors, Leah excels as a multi-sport athlete, playing volleyball and basketball, and had made plans to return to the track and field team next spring after a couple of seasons away. Last season, the 6-foot forward averaged 11 points and 6 rebounds per outing for the Lady Falcon basketball squad, gaining first-team all-district and honorable mention Super Centex recognition.
Leah had tipped off her senior season nicely. Suffice it to say, she'd been tearing it up. On Nov. 20, she was playing out the final minutes of a marvelous all-around game against Frost — scoring 16 points and snatching 10 rebounds — when everything stopped.
Because Leah's heart did.
"I've been coaching 40 years, and you hear stories about that, where kids collapse and die on the court and on the field," said Live Oak athletic director Steve Howard. "You read about stuff like that, but I've sure never been involved in anything like that. It was terrifying for about 10 or 15 minutes."
With about three minutes remaining in the game, Live Oak committed a foul on a Frost player. The players on both teams started to angle toward the free throw lane to set up for the foul shots. All except for Leah, who bent over at the waist and put her hands on her knees. Most observers figured she was catching her breath at the end of a long game.
Then she stood up and started to walk, taking a couple of steps before completely falling forward on her face to the court.
Leah's mother Tricia works as a hospice nurse, and has seen her share of medical emergencies. She immediately bolted from her seat, as did several others.
"I've always tried not to be too reactive to things, because I know injury is a possibility out there," Tricia said. "I don't want to go out there and her be like, 'Mom! Why are you out here?' But that night, the sound of how she hit the floor — she was so flat and still. She was face down, it wasn't like she fell to her knees and fell. She was completely straight out. I knew right then something is really wrong."
Leah isn't just known as Live Oak's best player. She's also the grittiest. She's accustomed to playing through bumps and bruises. So even as her heart was shrieking its disapproval, Leah tried to get up and walk again.
However, nothing was working right. Her eyes were dilated. She wavered as she took a step. Then she collapsed again.
Fortunately, by this time the group of people who had rushed to the court had reached Leah, and one of the Frost parents caught her before she hit the floor again.
Several physicians attended to Leah. Among them was Karen Howard, Steve's wife. She's an emergency room nurse, and due to her schedule "has seen us play maybe once or twice in all the time I've been at Live Oak," Steve said. But by the grace of God, Karen was at this game.
Everyone instantly recognized the seriousness of the situation. Someone called 9-1-1. Leah seized on the court, her mouth foaming. Other than the voices of those attending to her and the muffled sobs of her teammates standing nearby, a surreal silence settled over the gym.
"About 30 seconds into it, one of the dads looked up at me and said, 'We need the AED.' I'm like, 'You've got to be kidding me,'" Steve Howard said.
The Automated External Defibrillator exists as the fire extinguisher of the medical world. You know you need one around, but you hope to never have to use it.
This was the rare case where it was absolutely necessary. Leah's heart thumped rapidly and erratically. The physicians slapped the paddles on her and shocked her heart. Twice.
"It's a fatal rhythm 100 percent of the time unless there is immediate medical intervention," Tricia said. "As far as initially, one of our friends who is a cardiologist said that it would have been classified as Sudden Death Tachycardia/Left Ventricular Fibrillation, had she not survived. It really was that anyway. That's what the final diagnosis would have been."
Praise the Lord, though, Leah dodged death. The quick actions of those who attended to her, aided by the help of the AED, saved her life.
Leah remembers only bits and pieces of that night. It's all kind of a fog. When she regained a sense of her surroundings later that night in the hospital, she couldn't recall the game ever reaching the fourth quarter.
"I remember vague parts of the night," she said. "I remember a doctor that was helping me, I remember his voice saying, 'Leah, it's going to be OK.' I remember the sounds of the ambulance, but I don't remember the ride or anyone in there."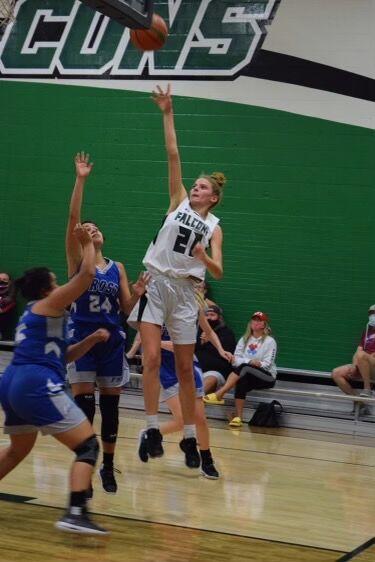 At the hospital, doctors implanted a defibrillator into Leah's body. She'll carry it with her the rest of her life. And yet she may never need it again. "Every test they did on her was normal," Tricia said. "Her heart function, every single thing they did, there's nothing there."
Even as much as the defibrillator, Leah's heart benefited from the love and support of her classmates and teammates. They sent her messages on her phone. They gathered in prayer vigils. Several visited during her six-day stay at the hospital.
"I was constantly responding, even the night I actually got to the ER, I finally came to where I could sit up a little bit and talk to my friends," Leah said. "I called a couple of them and was messaging the whole week. My classmates and teammates actually came to the hospital and stood outside the fourth-floor window, where I could see them. They waved to me and brought signs.
"They all showed me support, and it really just showed me and my mom that the whole Live Oak community was coming together. Including the surgeons who were Live Oak parents. It just showed how much the Live Oak community really cares for us."
Leah faces a long road to recovery. Right now she needs help sitting up and walking up stairs. The operation to insert the defibrillator left a residue of pain on her left side, rendering her left arm temporarily useless.
"I'm just ready to get back to school and become more independent, and be able to go back to normal life, I guess. That should happen soon," she said.
In the days since Leah collapsed, many of Live Oak's parents have stopped to recount how everything unfolded that night. Tricia's mind has returned there several times. She thinks it may be part of the healing process.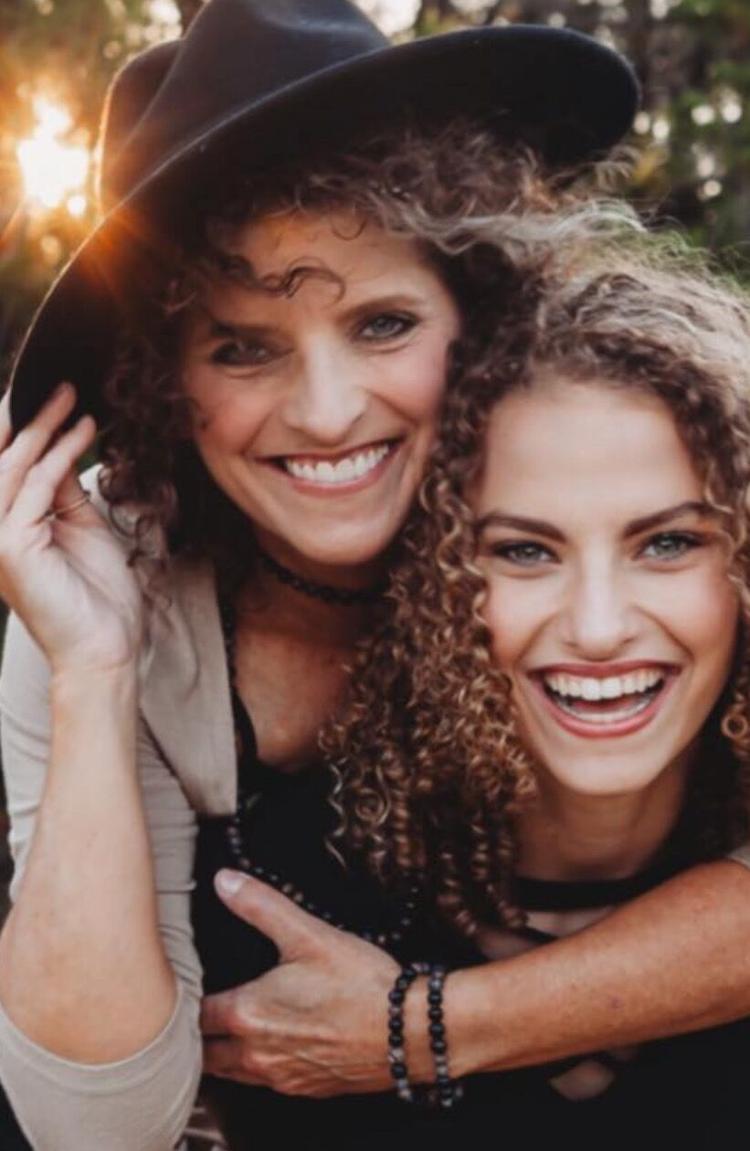 "One of the things that we all agreed completely on was that everything felt like it was happening really, really quickly but it also felt like it was going in slow motion," Tricia said. "And I know that sounds completely contradictory, but I don't know any other way to describe it."
As it turned out, Leah's cardiac event couldn't have happened at a better place or time. That may seem strange to read, and yet it's true.
"We're really, really lucky that it happened at a basketball game, because we literally had an AED 50 feet from her," Howard said. "If it would've been sleeping at night or driving down the road in the car or a lot of different places, she would've died. She would have never made it."
Let's talk for a moment about those AEDs. In Texas, every school campus is legally required to have at least one. For a gathering that might draw a substantial crowd, like an athletic event, the AED must be readily available, along with someone who has been trained to use it.
Tricia Stephenson said that Live Oak's AED not only brought Leah's heart back into a correct rhythm, but it provided vital, life-saving information to the emergency medical workers who arrived thereafter.
"With the AED, it's so helpful because not only did it get her back into a normal sinus rhythm, but it stores that information," she said. "That helped us know for sure what was going on, but it really helped us know that the line of treatment we needed to do was absolutely the only solution."
If Tricia could share one prevailing message from the ordeal her daughter endured, it would be to stress the importance of AED training. Leah is alive today because trained medical workers didn't have to stop and read the instructions, they didn't have to ask questions. They reacted, and then they acted.
Five, 10, 20 seconds later, and it might've been too late.
"Just having it there isn't enough, really," she said. "Even though they're supposed to be labeled in a way where somebody who is a non-medical person can use it in an emergency, I just can't imagine having to figure out how to use something in that moment."
She'd like to see AED training sessions become as prevalent at schools as fire drills. Because, as she noted, in an emergency every second matters.
Leah still hasn't completely wrapped her brain around what happened. She woke up that Friday eager and antsy for a basketball game. She woke up the next day in a hospital bed. She called the experience "crazy" and "unbelievable."
But she's also unbelievably grateful. She recently received word that her cardiac incident would not necessarily preclude her from playing sports in the future. She wanted to play volleyball in college, and she may yet still.
First, she has a few thank-you notes to write.
"Honestly, I haven't really processed everything yet, because I was trying to focus on getting better in the hospital," Leah said. "But I was very thankful to hear about all the people who loved and supported me and helped me through everything. … Every little person who played a part in me surviving, that's something I haven't fully processed yet."
Thanks, too, to Frank Pantridge — inventor of the AED.