Like metal cleats across a sidewalk, China Spring just keeps clicking along.
The sixth-ranked Cougars looked as dominant as ever in outracing Gatesville, 58-27, on Friday night at Cougar Stadium.
Tre Hafford was one of several Cougars who had a night to remember. Hafford got China Spring's scoring with an interception of Gatesville's Luke Mullins early in the first quarter, and Hafford zipped it back 30 yards the other direction for a TD. Hafford later added a pair of touchdown catches on offense as well, a 69-yarder from Major Bowden and a 19-yarder from Brayden Faulkner in the second half.
Gatesville (1-4, 0-2 in District 9-4A Div. II) trailed only 14-7 in the first quarter after Mullins launched a 35-yard scoring strike to Parker Allman. But China Spring (6-0, 2-0) gouged the Hornets for another score on its next possession, as Jordan Nevarez got loose from 35 yards out.
And the Cougars just kept coming. Bowden had another mega-productive night, as the quarterback had the long TD toss to Hafford to go with touchdown runs of 53 and 46 yards. Oh, and of course the Cougars can always hit teams with one of the best running backs in the area in Emmanuel Abdallah, who got in on the scoring fun with a 35-yard scoot down the sideline to kick off the third quarter.
The Hornets kept fighting until the end, and Mullins added his third TD pass of the night in the fourth quarter.
When a team lines up against the China Spring Cougars, one thing that team's defensive coordinator doesn't want to see is Cougars running back Emmanuel Abdallah.
Jarrell 30, Robinson 27
When the Rocket fuel kicked in, it led to a hot comeback. But it wasn't quite enough.
After falling behind 23-0, Robinson stormed back to capture the lead with 27 unanswered points. But Jarrell had one final, clutch score left, and managed to squeeze back in front for its first win of the year in a key District 9-4A clash for both teams.
Jarrell (1-6, 1-1) didn't look like a winless team in bouncing out to a big lead. Derrick Warren got the ball rolling with a 64-yard touchdown jaunt for Jarrell, and the Cougars rode that momentum to two more TDs before Robinson (2-5, 0-2) could blink.
The Rockets picked up a little juice of their own just before halftime when quarterback Joseph McHenry scored from 10 yards out, cutting the gap to 23-8.
Then Robinson put together its best drive of the season in the third quarter, going 99 yards before McHenry eventually cashed in with a TD pass to Cage McCloud. It was a great overall game for McCloud, who had two interceptions on defense to go with that TD reception.
Robinson pulled closer on a Colton Saulters screen pass that turned into a touchdown, then eventually took the lead, 27-23, when McHenry broke off a zig-zagging touchdown run that undoubtedly will end up on Robinson's post-year highlight reel.
Unfortunately for the Rockets, that lead wouldn't hold up, as Jarrell went back on top on Joseph Crathers' 34-yard touchdown run. On Robinson's final drive, the Rockets had one apparent winning TD called back by penalty, and they ultimately stalled when McHenry was stopped on a fourth-down play.
Cameron Yoe 37, Academy 19
CAMERON — Zane Zeinert carved up the Bumblebee secondary like Zorro, and the Yoemen pocketed a big District 11-3A triumph.
After a scoreless first quarter, Yoe (4-2, 2-1) got its passing game on track in the second. Pharrell Hemphill showed impressive moves in breaking three tackles on a 17-yard TD toss from Zeinert for the first score of the game. After an Iverson Brazeal interception, Cameron cashed in as Zeinert hooked up with Za'korien Spikes for the TD.
Three minutes later, Zeinert and Spikes connected again to hit paydirt from 31 yards out. Jesse Martinez aided Cameron's production with three second-half field goals.
Academy (5-2, 1-2) finally broke up the shutout late in the third quarter, and made things interesting with some long TD passes in the fourth, but it wasn't enough to close the gap.
Mexia 63, Brownsboro 42
MEXIA — The Blackcats broke out in a mighty way for their second win of the year.
Jarrell Wiley carried 12 times for 101 yards and three touchdowns as Mexia (2-4, 1-0) won a shootout to open up District 7-4A Div. II competition.
Trey Holdman scored two TDs, one via a reception and the other on the ground, and Lemarion Miller had a nice night both running and throwing for Mexia.
No. 4 Malakoff 35, Groesbeck 0
GROESBECK — The Tigers had no trouble with the Goats, as state-ranked Malakoff charged to its second straight shutout in a Thursday night game in District 8-3A Div. I.
Malakoff (4-2, 2-0) already led 7-0 when Duce Hart plunged in from 3 yards out to make the score 14-0 in the first. The Tigers later took a 21-0 advantage when Darion Peace connected with his big tight end Riggins Smith on a wide-open pass over the middle. Malakoff has not surrendered a point in its last 11 quarters.
Groesbeck falls to 3-3 overall and 1-1 in district with the loss.
Eagle Christian 84, Dallas Fairhill 47
DALLAS — Quinn Huntington may have to ice his arm after this one, but it figures to be worth it. Huntington threw for seven touchdown passes as the Eagles picked up their first win of the season.
Huntington hit on 11 of 18 for 329 yards and seven TDs against only one interception. Huntington also scored himself on a 50-yard kick return.
Samuel Harriman was Huntington's busiest receiver, grabbing four balls for 130 yards and three TDs, while Matthew Mathis had two TD grabs that spanned 81 yards. David Swamsidi led the running attack for ECA (1-2) by rushing for 205 yards and three scores, while adding a 22-yard TD snag.
Live Oak 48, Vanguard 0
Looks like the Falcons are on the rise again.
Live Oak had no problem with its crosstown rival Vanguard, as the Falcons motored to a mercy-rule mauling by halftime at Paul Tyson Field. Live Oak improves to 3-0 on the season and 2-0 in its TAPPS six-man district, while the Vikings fall to 2-1 and 1-1.
---
Photos: High school football around Waco, Central Texas
Troy McGregor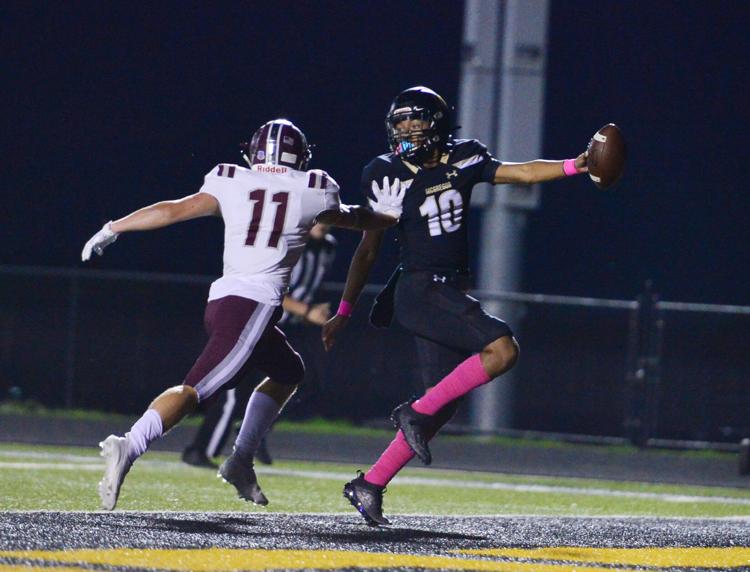 Troy McGregor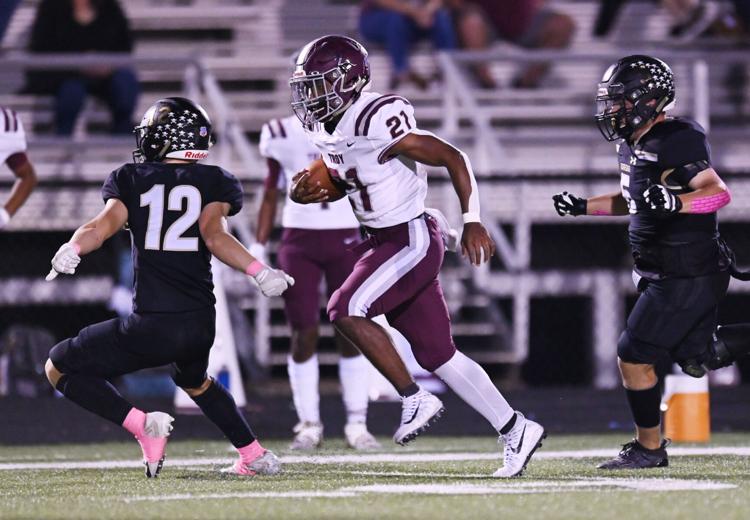 Troy McGregor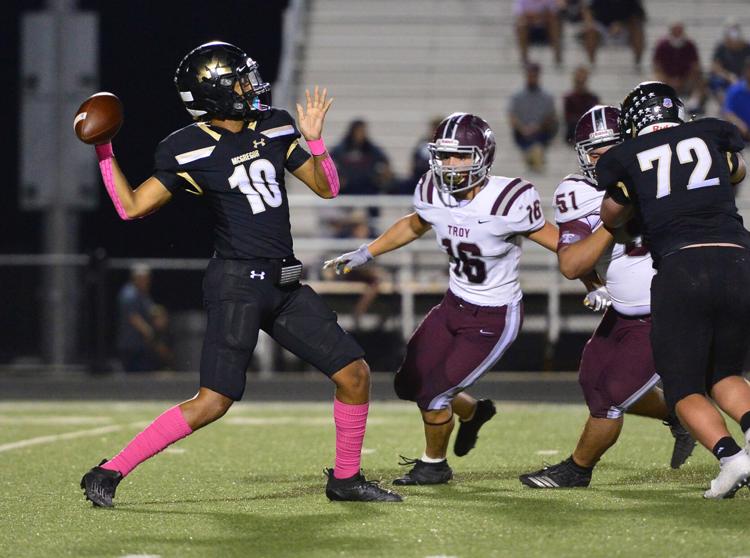 Troy McGregor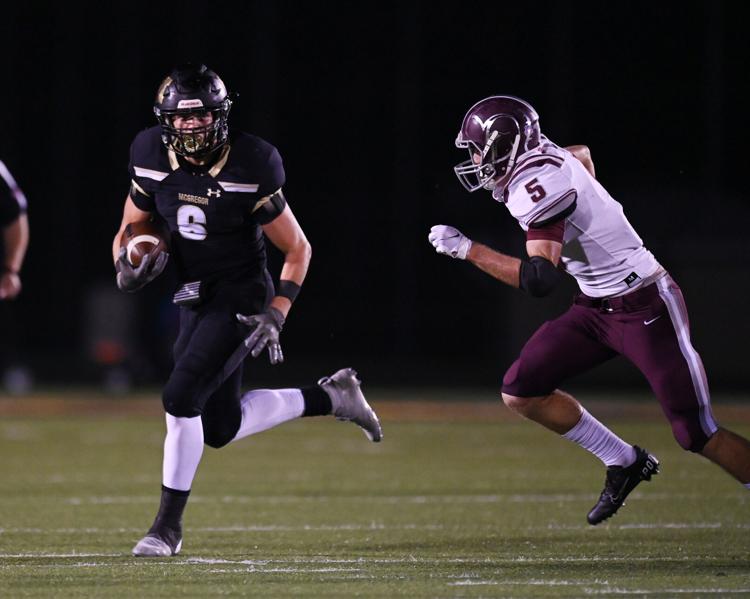 Troy McGregor
Troy McGregor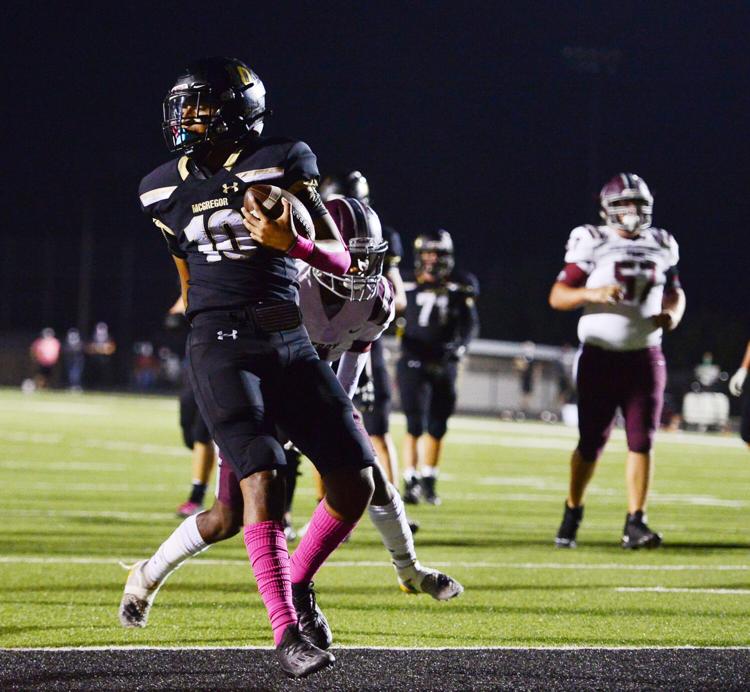 Midway South Grande Prairie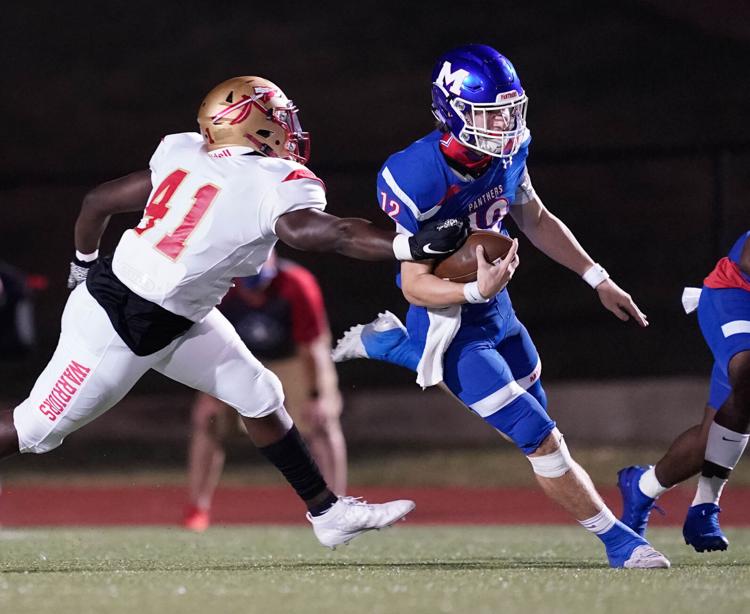 Midway South Grande Prairie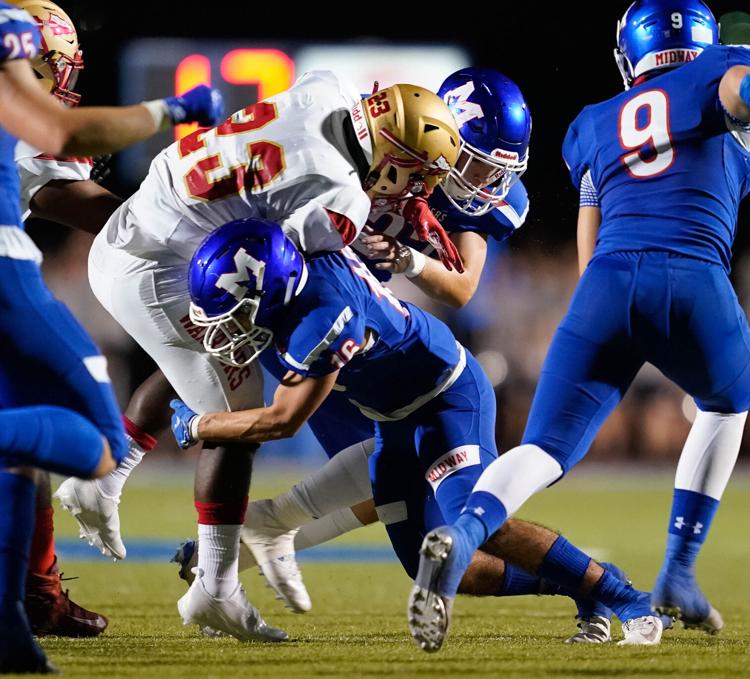 Midway South Grande Prairie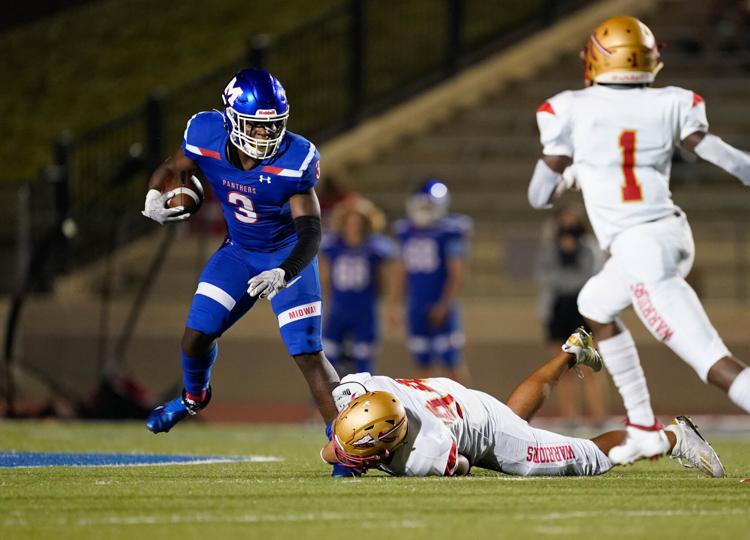 Midway South Grande Prairie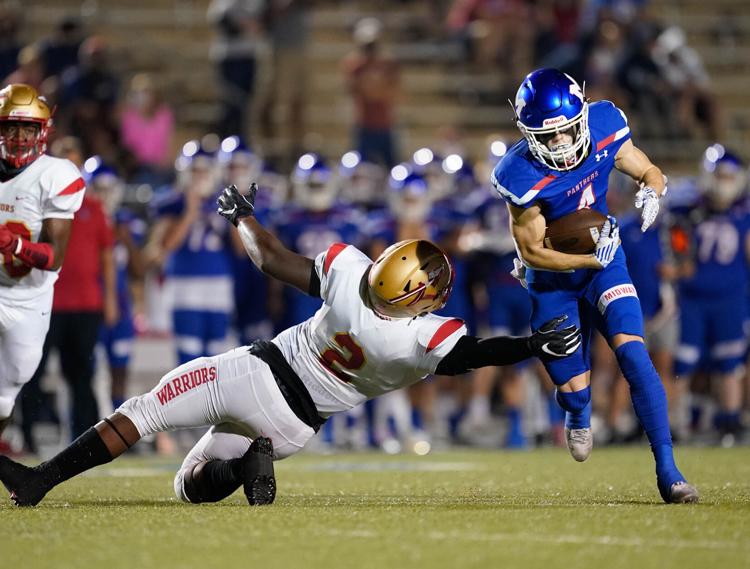 Connally Salado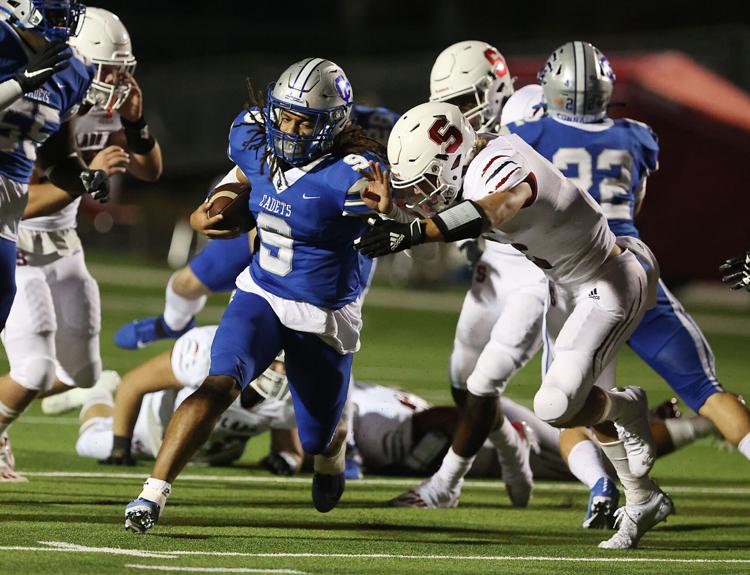 Connally Salado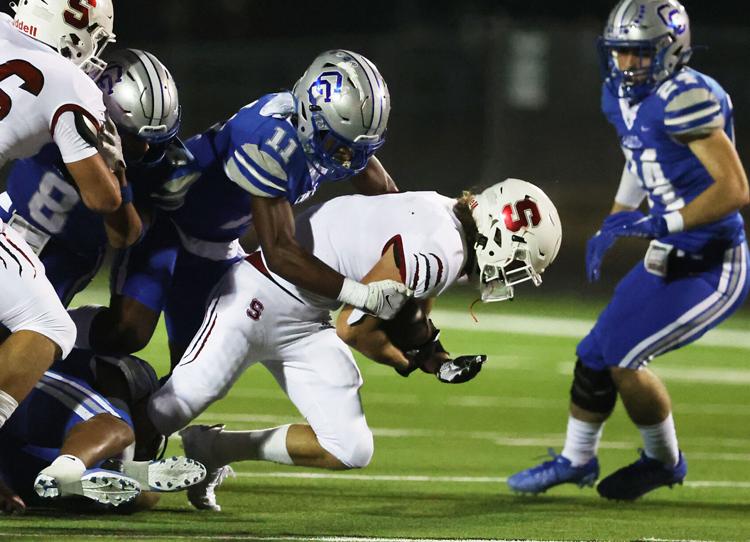 Connally Salado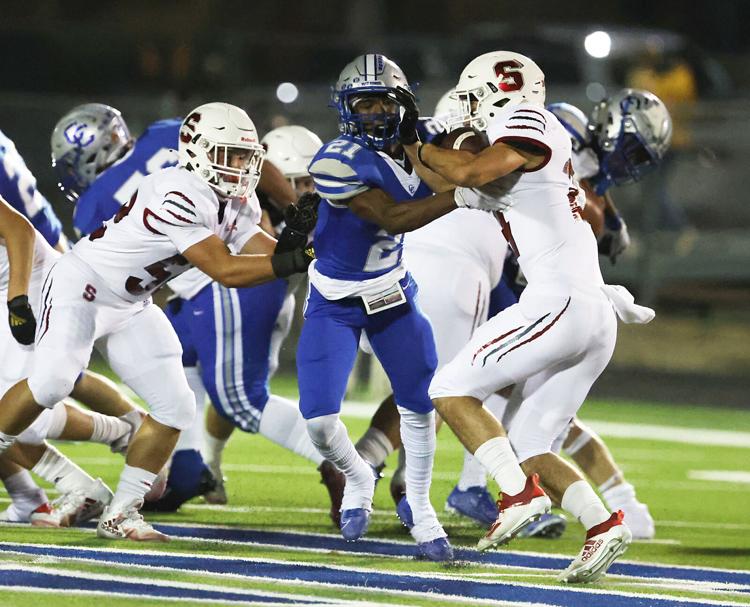 Connally Salado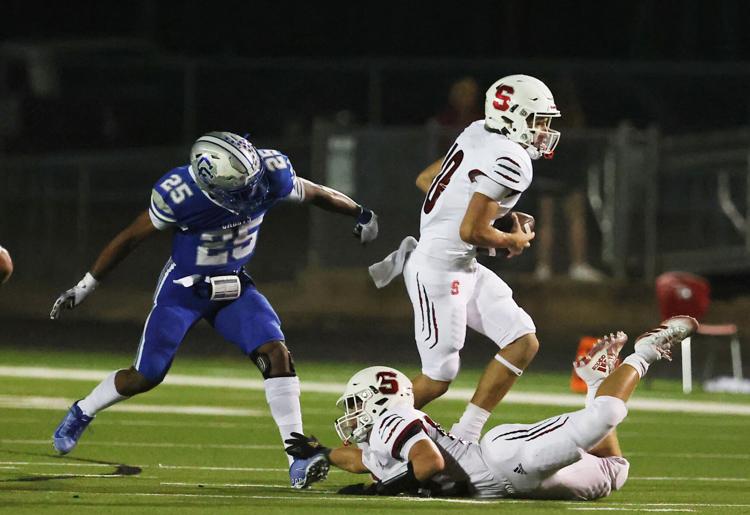 Connally Salado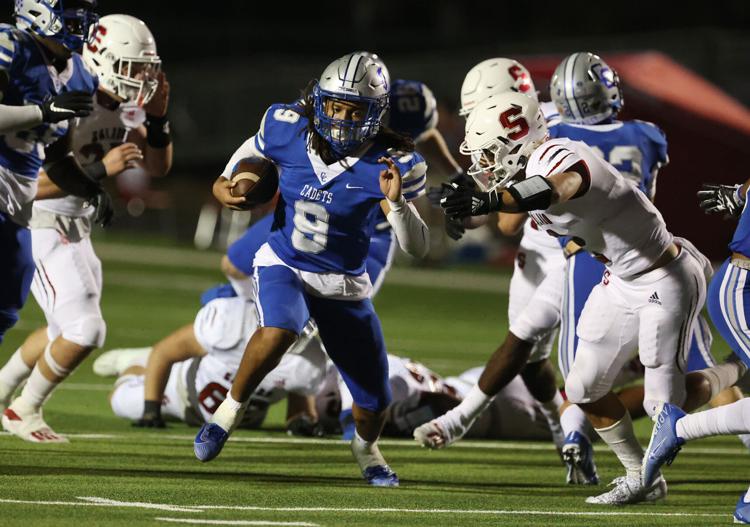 -- HIDE VERTICAL GALLERY ASSET TITLES (copy) -- (copy)
Get in the game with our Prep Sports Newsletter
Sent weekly directly to your inbox!