JARRELL — Coming off its first district loss, Connally didn't want to make it at habit.
The Cadets got back on the winning track by turning back Jarrell, 56-22, on Friday night at Cougar Field.
Connally (4-3 overall, 2-1 in District 9-4A Div. II) mostly cruised in this one. Tre Wisner continued his breakout season by showing plenty of explosiveness in running the ball, and scored three touchdowns to power the Cadets' running march.
Connally's special teams sparked the team from the outset. LaMarcus McDonald took back the game's opening kickoff for a touchdown as the Cadets zipped to a 7-0 lead just seconds into the game.
Connally built a 35-15 lead by the half, and Jarrell (1-7, 1-2) never really threatened. Cadets head coach Shane Anderson was able to empty his bench late.
The Cadets will return home to Mac Peoples Stadium for their final 2020 home game next week against Gatesville.
Gatesville 17, Robinson 6
GATESVILLE — In a vital game for both teams as they try to get into the playoff hunt in District 9-4A Div. II, the Hornets edged out the Rockets at Tommy Davidson Field at McKamie Stadium.
The game was scoreless until Gatesville (2-4, 1-2) struck paydirt with 4:46 to play in the second quarter for the first TD of the game. Then the Hornets extended the gap to 14-0 in the third quarter when Jason DeLong put the capper on a 58-yard scoring drive with a 10-yard scoot into the end zone.
Robinson's special teams unit gave the Rockets (2-6, 0-3) a chance when they blocked a punt to set up their first touchdown of the game. It came on a 1-yard sneak from quarterback Joseph McHenry. Robinson went for a two-point try following the score, but failed.
But Robinson couldn't keep the momentum, and Gatesville tacked on a 28-yard field goal in the fourth quarter to effectively end the Rockets' hopes.
Mexia 40, Van 28
VAN — Mexia's surge continues, and it seems to be picking up steam.
The Blackcats outscored Van, 21-0, in the first half, and zipped to a second straight win in District 7-4A Division II action.
Jarrell Wiley carried 11 times for 163 yards and two touchdowns for Mexia (3-4, 2-0). Le'Marion Miller spelled Wiley nicely, as he contributed nine totes for 57 yards and a TD of his own.
Mexia went to the air only twice in the game, and completed one of those passes for 50 yards to tight end John Luna. Sophomore Xavier Molina busted loose for an 80-yard kickoff return for a touchdown in the third quarter for the Blackcats.
Mexia's defense also came to play, recovering two fumbles and picking off a Van pass.
No. 1 Mart 77, Hubbard 0
HUBBARD — The top-ranked Panthers didn't look rusty.
Mart, playing its first game since Oct. 2, built a 49-0 lead by halftime in punishing the Jaguars in District 10-2A Division II competition.
Roddrell Freeman had a field day against Hubbard (4-2, 1-1), as the senior passed for three touchdowns and ran for another, a 60-yard jaunt that started Mart's scoring onslaught. De'Traevion Medlock caught two of those TD passes from Freeman, and Medlock also ran for an 11-yard touchdown.
Keishawn Clater ensured that even the defense for Mart (7-0, 3-0) would outscore Hubbard on this night, as Clater picked off a Jaguar pass and went 85 yards on a pick-six in the second half. Clater later tacked on two rushing TDs to boot.
Troy 21, Cameron Yoe 20 (OT)
TROY — A bobbled snap amounted to be the slim difference in another wild District 11-3A clash.
Troy's Zach Hrbacek gave his team a 20-14 lead with a 12-yard touchdown run in overtime, and the Trojans added what would turn out to be a key extra point. Cameron Yoe countered with a TD of its own on a Zane Zeinert 3-yard TD pass to Keshon Johnson, but the Yoemen couldn't convert the PAT attempt, and Troy prevailed.
Hrbacek had another mega-productive game for Troy (4-3, 2-1), as he had over 170 rushing yards by halftime, including a 66-yard TD run where nobody came within a body length of him.
Zeinert had a pair of TD tosses in the loss for the Yoemen (4-3, 2-2).
---
---
Photo gallery: High school football this week
Crawford Rio Vista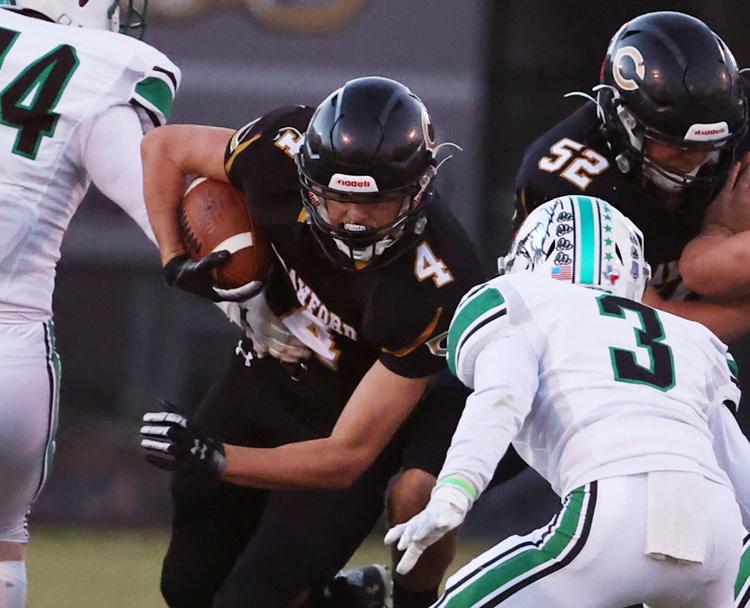 Crawford Rio Vista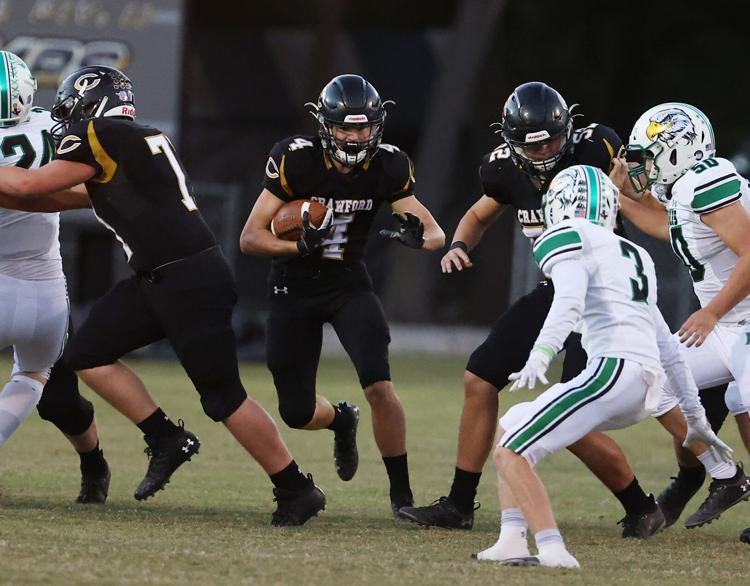 Crawford Rio Vista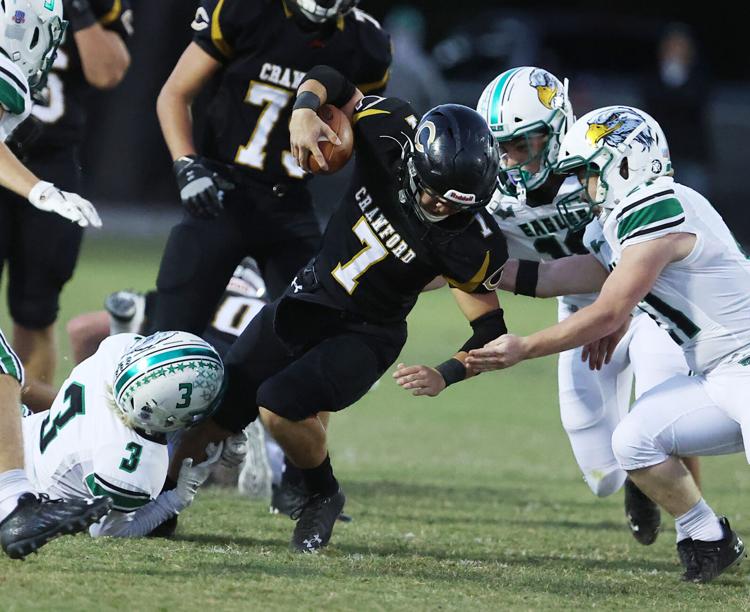 Crawford Rio Vista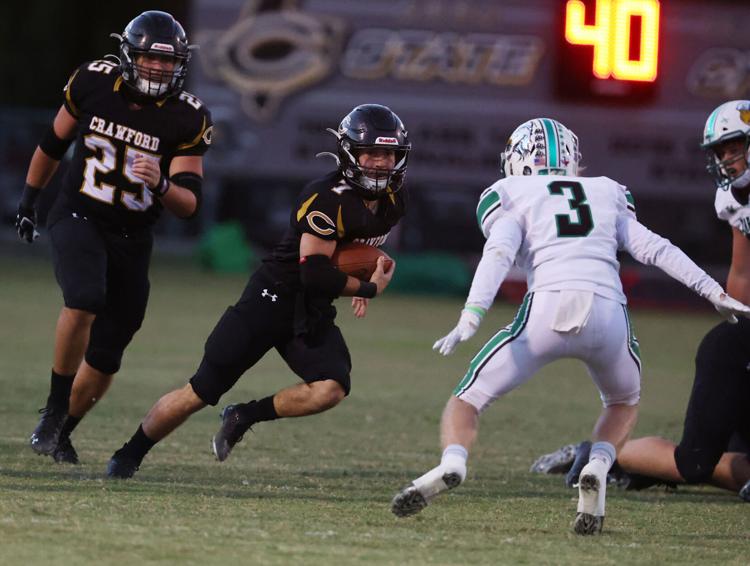 McGregor Lorena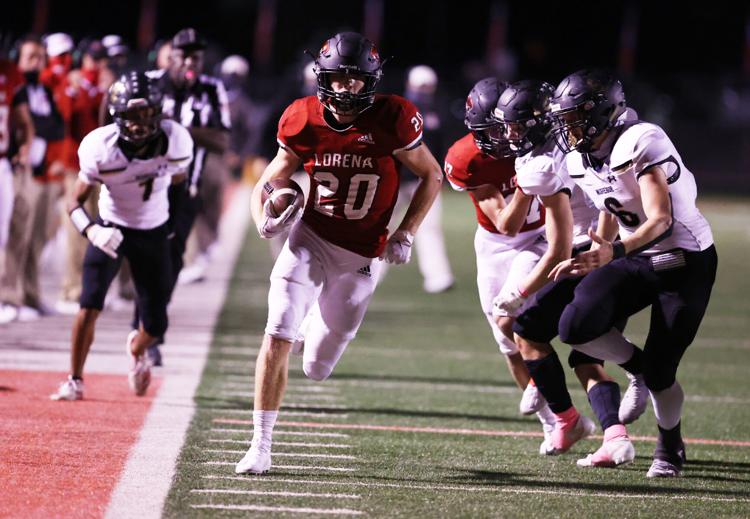 McGregor Lorena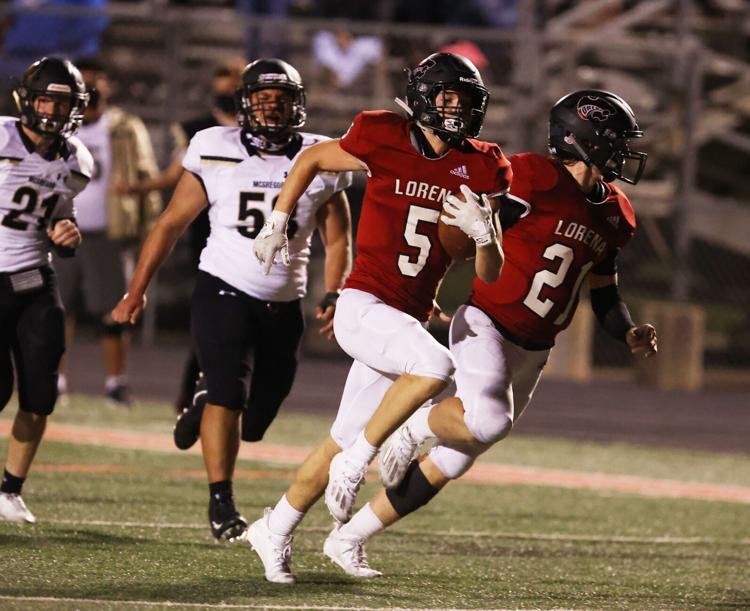 McGregor Lorena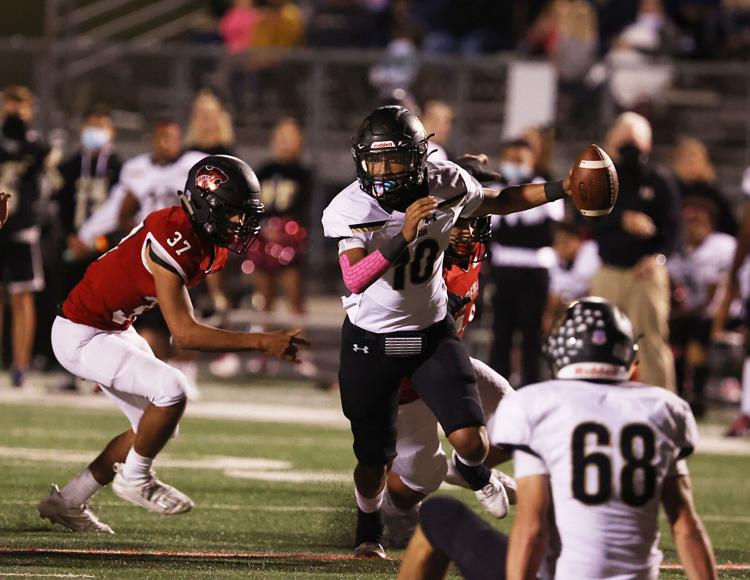 McGregor Lorena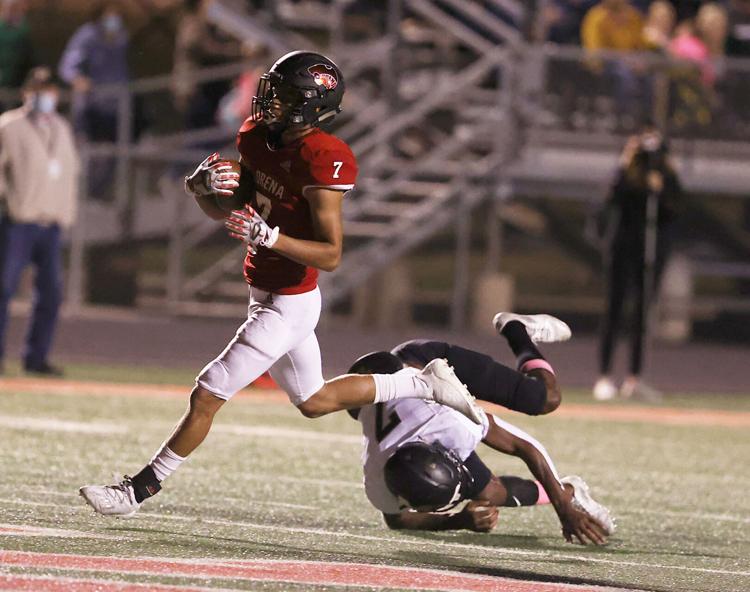 McGregor Lorena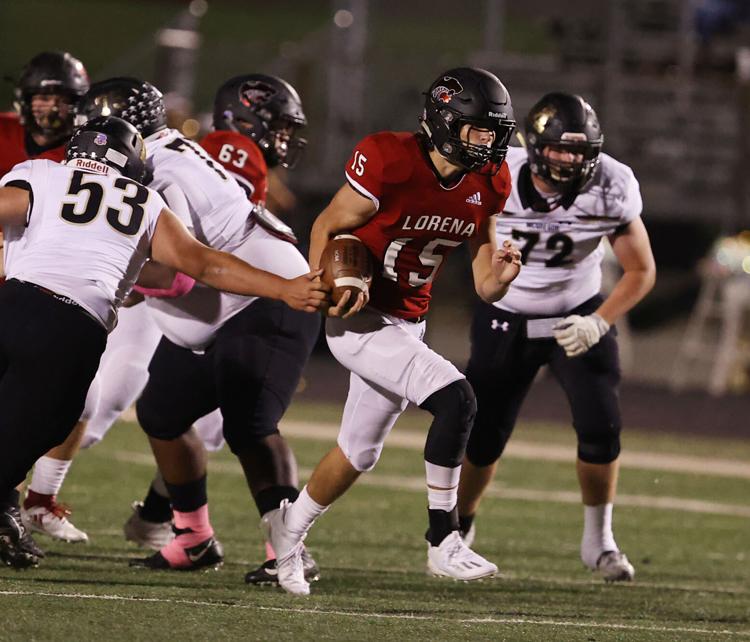 McGregor Lorena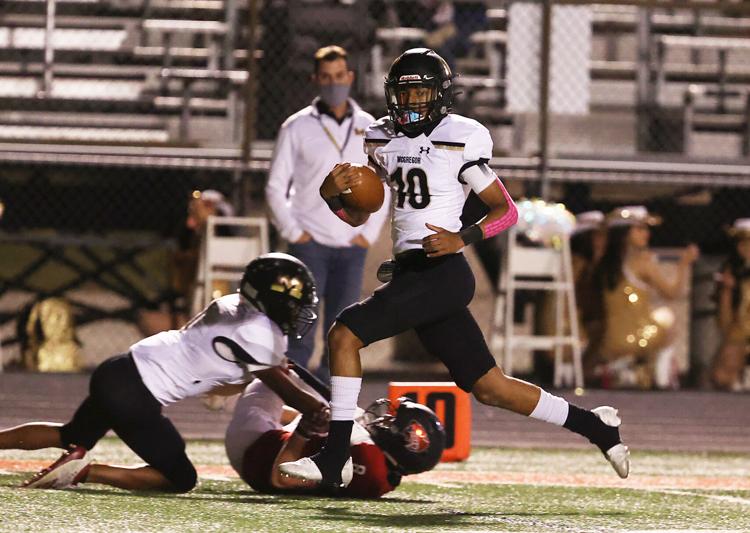 McGregor Lorena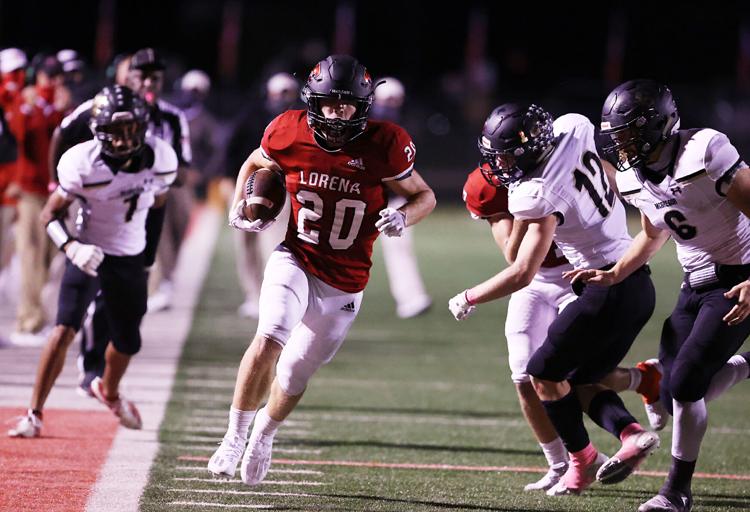 McGregor Lorena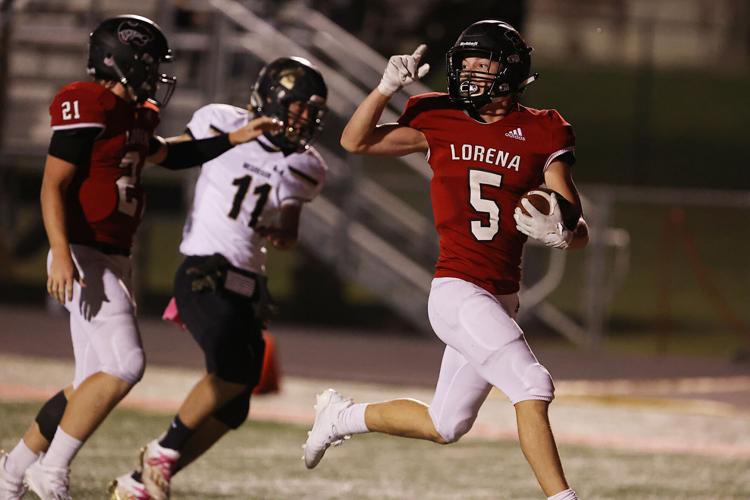 West Grandview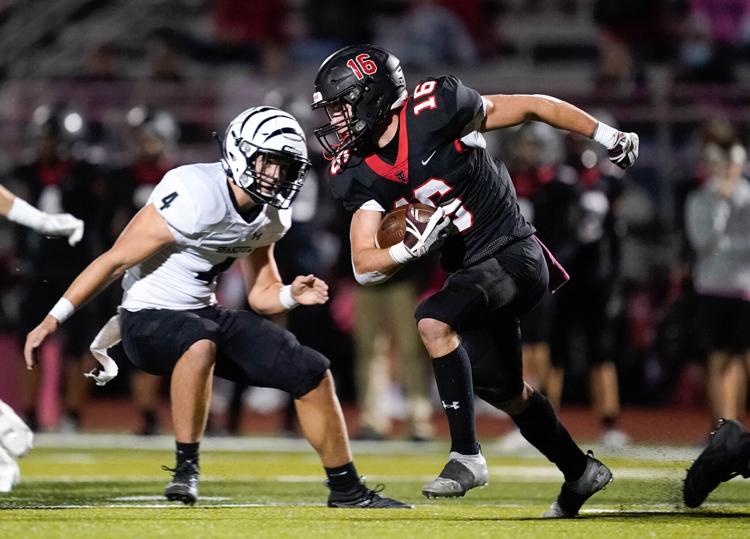 West Grandview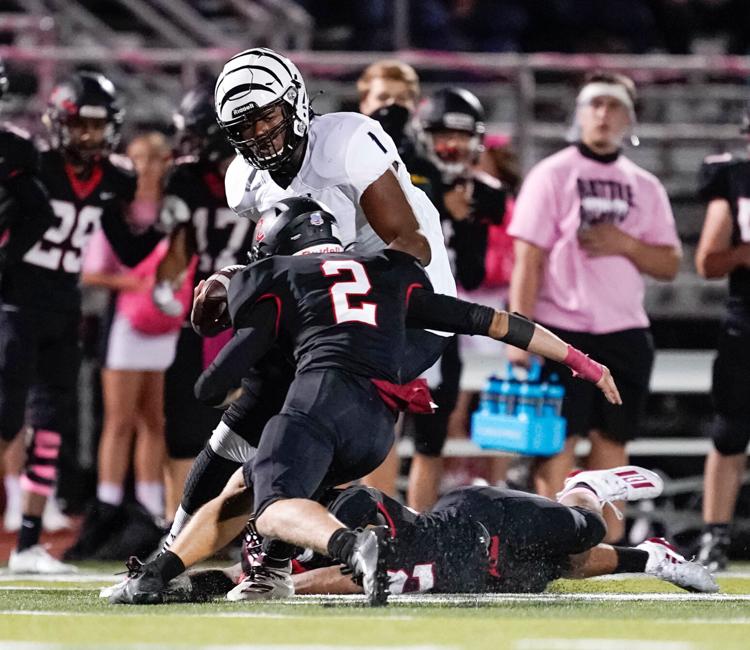 West Grandview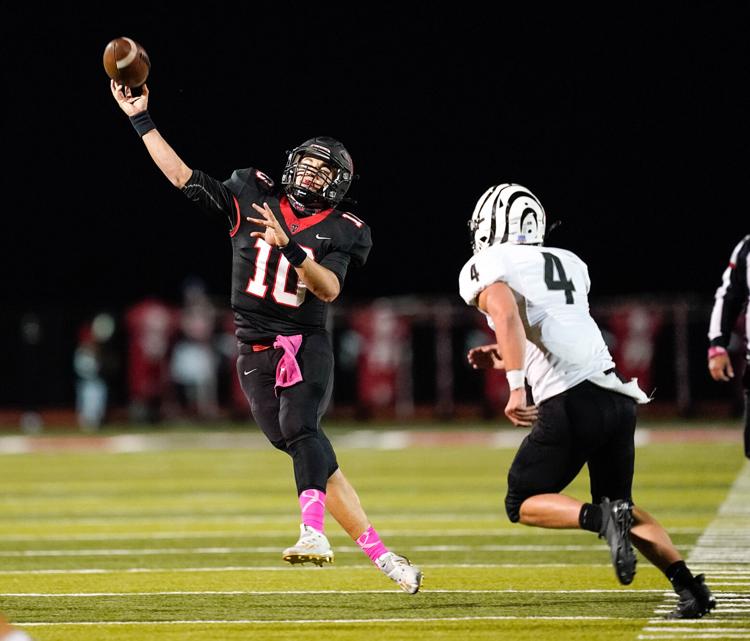 West Grandview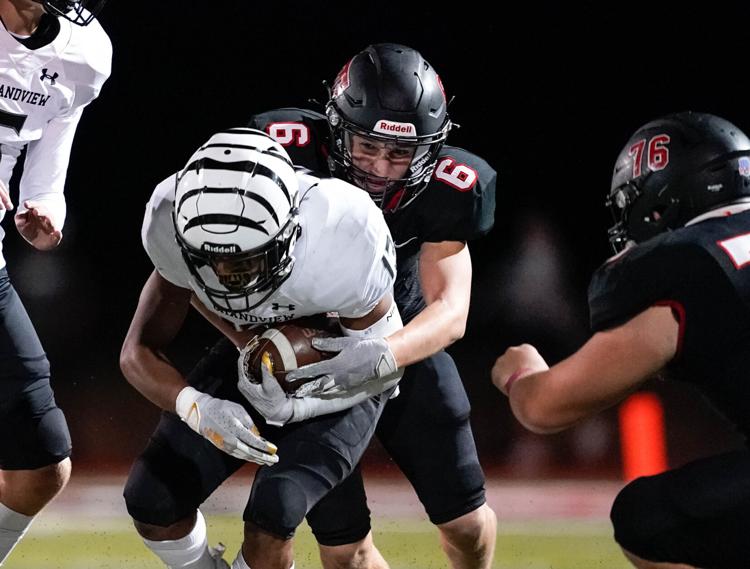 West Grandview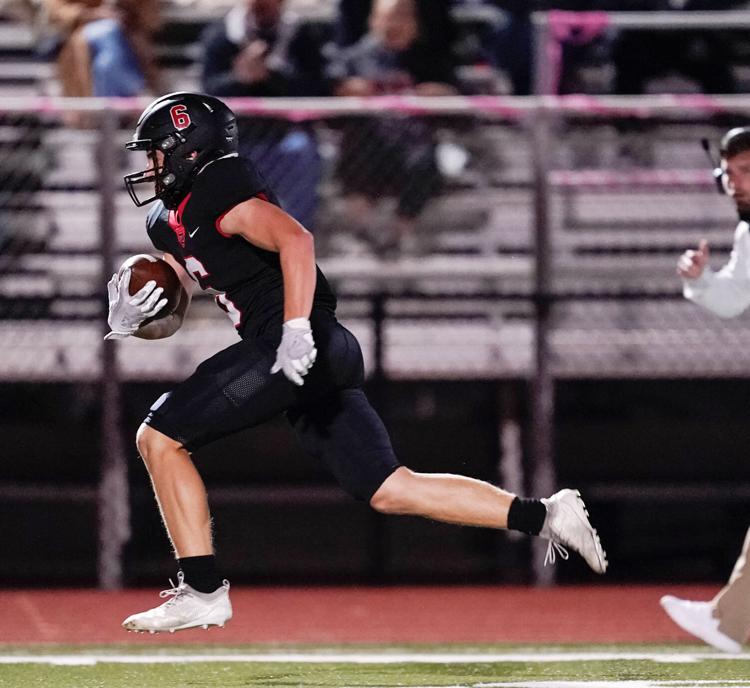 West Grandview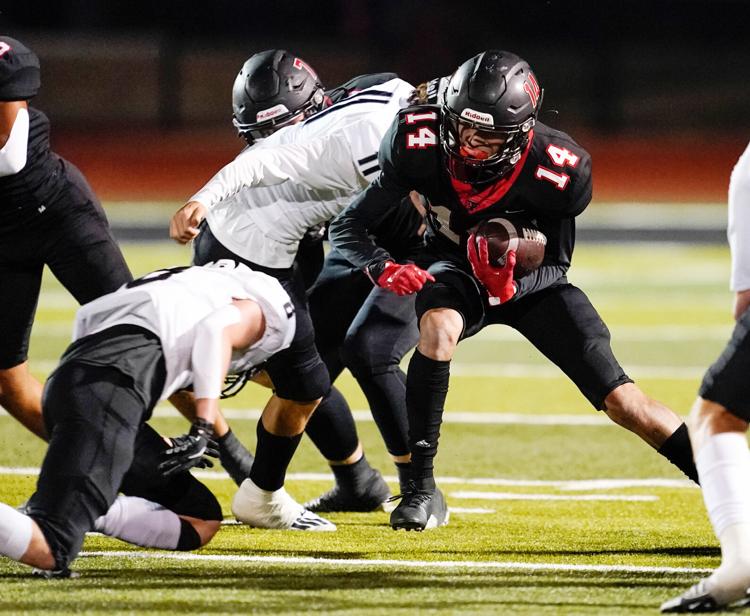 -- HIDE VERTICAL GALLERY ASSET TITLES (copy) -- (copy)
Get in the game with our Prep Sports Newsletter
Sent weekly directly to your inbox!