BELTON — It was a strange sensation last spring and summer when I would feel a lump in my throat much of the time, a physical manifestation of anxiety.
I wasn't worried so much about getting COVID-19. Maybe I should've been, but I don't want to spend too many words justifying my feelings about that. The reason for the intermittent uneasiness I felt came from not knowing how the next few months would unfold. I heard people saying football season wasn't going to happen or that it shouldn't happen. Others felt confident that we would find a way, which is what my gut told me.
In the meantime, sports were shut down. No one was officially playing anything for a while. I was playing golf on a weekly basis, but even those rounds were sometimes affected by my inability to relax. I went over to friends' houses to grill out, but I couldn't forget that I would normally be eating a sandwich in my car as a I waited for a playoff baseball or softball game to begin.
And then came the FCA Victory Bowl baseball and softball games.
Although fans or even parents weren't allowed to attend the games, the kids played and I was allowed to cover the event. In 2019, I purchased a fancy camera specifically to give us an extra sports photographer in the spring, only to see spring sports wiped out in 2020. I finally got to use my camera along with a big ol' lens on lend from Trib photo editor Rod Aydelotte.
The FCA Victory Bowl softball and baseball games were played on back-to-back days and, in that time, I realized how much I enjoy covering sports. Shooting and writing about them gave me a fresh breath of sports life as area senior boys and girls athletes got the chance to compete and laugh and put some kind of punctuation at the end of their high school careers.
Whatever your opinion about the global pandemic and our various reactions to it, you have to admit that it made us appreciate things more. I looked out over a crowd at Dell Diamond on Wednesday night and, even though the clock was ticking toward my deadline faster than the game was moving, I was thankful for the scene.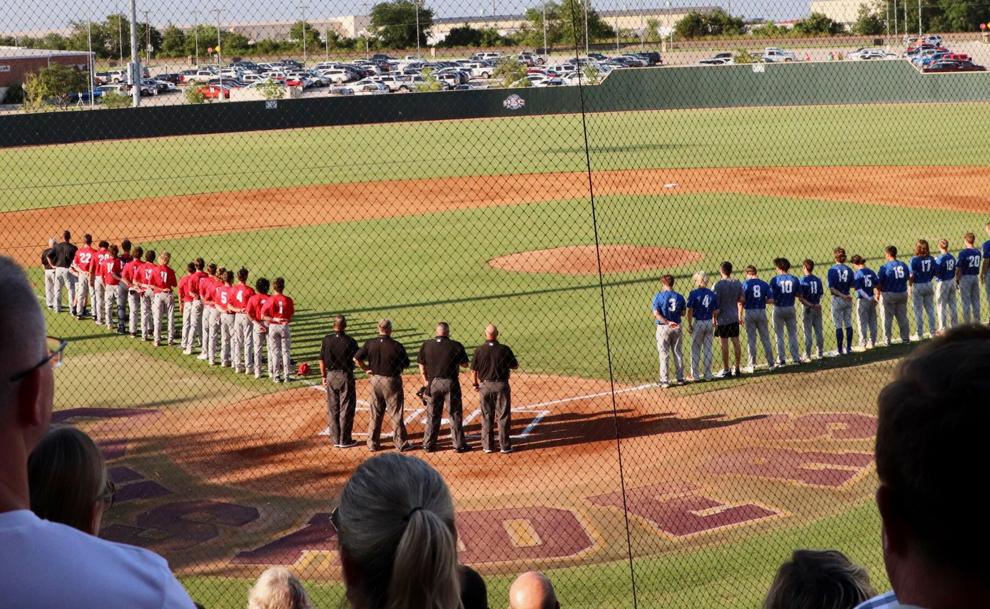 A full year has gone by since those FCA Victory Bowl games. I was back at Mary Hardin-Baylor's diamonds on Friday night, taking pictures at another round of FCA Victory Bowl baseball and softball games.
The fans were back in the stands as well as sitting in bag chairs and standing in line for popcorn and nachos. They arrived in droves, some of them with arms looped in baby carriers. Area coaches who weren't in the dugouts could be seen socializing.
The athletes had played entire high school seasons and participated in the full Victory Bowl experience this week. The softball players danced and high-fived during pregame, enjoying the moment, absent of the protocols and fears that infiltrated life for so long.