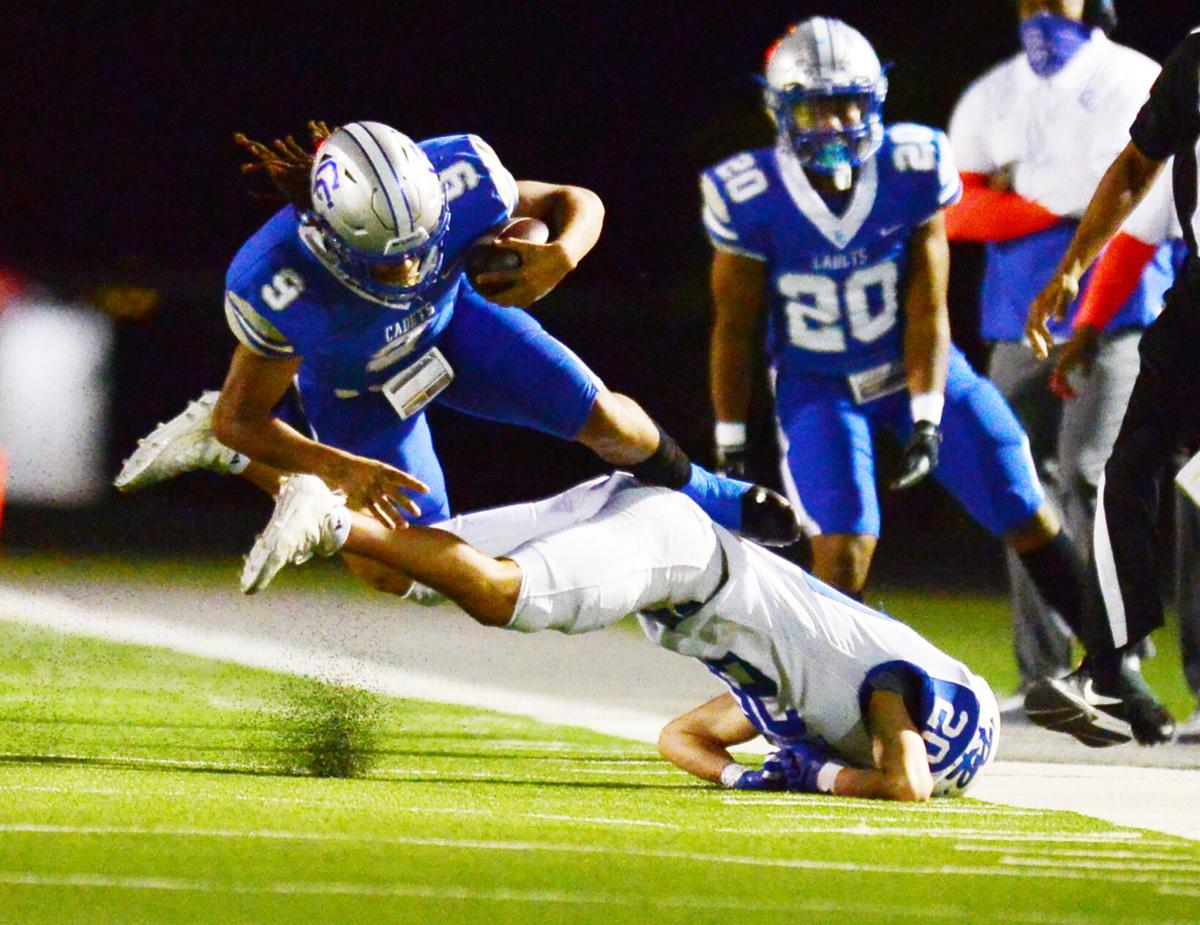 The Central Texas high school football scene provided quite a buffet of action on Friday night.
For those fans who just wanted an appetizer, there were plenty of nondistrict games, and even a season-opener against a defending state champion over at Midway.
A few teams got in their final tune-ups before beginning the games that really matter. Abbott, for example, completed a perfect nondistrict run with a 73-28 thumping of the Blum Bobcats. That's a signal that the Panthers could very much be for real. Blum, oh by the way, won the Class 1A Division I state title last fall.
Here in this odd season, when 1A through 4A schools started in August and their counterparts in 5A and 6A have just now kicked off, there's so much variety that it's almost charming. If only it weren't all due to this wretched COVID-19 disease.
But if you look closely, a few results stand out.
The Troy Trojans won a thriller over Lorena, 49-41, at Trojan Stadium. It was Troy's district opener and, with the crazy results so far in 11-3A D-I, the Trojans are at the top of the standings. McGregor defeated district-favorite Rockdale last week, but the Bulldogs lost a close one at Academy on Friday. Rockdale bounced back from its loss by winning the Battle of the Bell against rival Cameron Yoe, 42-9. The only good guess about this district is it's going to be messy and fun to watch.
The University Trojans notched their first win of the season by outlasting Granbury, 46-35, at Waco ISD Stadium. University has a brutally tough schedule, so the team needed some positive momentum. I spoke with Trojans head coach Rodney Smith on Saturday and he gave a satisfied sigh. "Man, we needed that one," Smith said.
The Reicher Cougars got in the win column on the road against Dallas First Baptist. Reicher coach Tyler Holcomb said First Baptist had a good team and he was pumped to get the win after a humbling season-opening loss against Brentwood Christian.
All of that means there's plenty to look forward to next Friday, including a showdown of 2A powers Mart and Bremond, and a crucial district matchup when Troy visits McGregor.
Here's a look at a few more results that came in late on Friday:
Temple 28, Magnolia West 13
In Magnolia, Temple quarterback Humberto Arizmendi passed for more than 200 yards and a couple of touchdowns and running back Samari Howard ran for 111 yards and two more scores, according to Josh Weaver's report in the Temple Daily Telegram.
The Wildcats (2-0) took a 21-13 advantage to halftime, then shut out Magnolia West (1-1) in the second half.
Temple appears to be rolling after opening the season with a win over state-ranked Longview at AT&T Stadium, then going on the road for another victory. The Wildcats play their home opener against Arlington Martin on Friday.
West 55, Oak Cliff Life 0
In West, the Trojans scored three first-quarter touchdowns and never let up in their district-opening win.
West running back Trey Janek broke loose for an 80-yard touchdown run just a little more than a minute into the game, setting the tone. He added a 15-yard touchdown a few minutes later and Trojans QB Landon Edwards tossed a 40-yard scoring strike to Wyatt Wolf.
Running back Lawson Kendrick led West with 119 rushing yards, including a three-yard touchdown early in the second quarter and a 74-yard scoring romp early in the third.
The Trojans (4-1, 1-0 in 7-3A D-I) held Oak Cliff Life (0-4, 0-1) to 51 yards of total offense.
West goes on the road to play rival Whitney next week.
No. 7 Crawford 49, Tolar 17
In Crawford, the Pirates rolled up 368 team rushing yards in their 7-2A D-I opener to roll over Tolar.
Crawford running back Garrett Pearson scored on TD runs of eight and two yards in the first half and backfield mate Breck Chambers added an eight-yard touchdown run that put the Pirates in front, 21-3, at halftime.
Crawford (5-0, 1-0) put the game away by scoring 21 unanswered points in the first eight minutes of the third quarter.
The Pirates held Tolar (1-5, 1-1) to 74 rushing yards and eight first downs.
Reicher 48, Dallas First Baptist 28
In Dallas, Eli Cummings made a habit of making big plays to lead Reicher to its first win of the season.
After First Baptist scored the game's first touchdown early in the first quarter, Cummings responded by returning the ensuing kickoff 78 yards for a touchdown. He followed with a 35-yard scoring run later in the first quarter as the Cougars found their stride.
Reicher quarterback Jake Boozer had a pair of rushing TDs himself as he crossed the goal line from 1 and 75 yards out.
Cummings, who rushed for 152 yards on 13 carries, raced 51 yards for a touchdown in the third quarter and made a strip and fumble recovery return of 68 yards for a TD to help the Cougars pull away in the fourth quarter.
Reicher (1-1) returns home to host Dallas Covenant on Friday.
Abbott 73, Blum 28
In Abbott, the Panthers raced to a 32-0 advantage by the middle of the second quarter and cruised to a victory in their final nondistrict tune-up.
Abbott's Kadyn Johnson rushed for 299 yards and six touchdowns and threw a pair of TD passes to Kane Klaus. Panthers QB Karsyn Johnson also hit Klaus for two touchdowns.
Klaus finished with five receptions for 92 yards and the four scores and added 7.5 tackles and a sack on the defensive side.
The Panthers (6-0) start district play at Penelope on Friday.
---
Photos: Week 6 high school football scenes
Photos: High school football Week 6 around Waco, Central Texas
Midway Westlake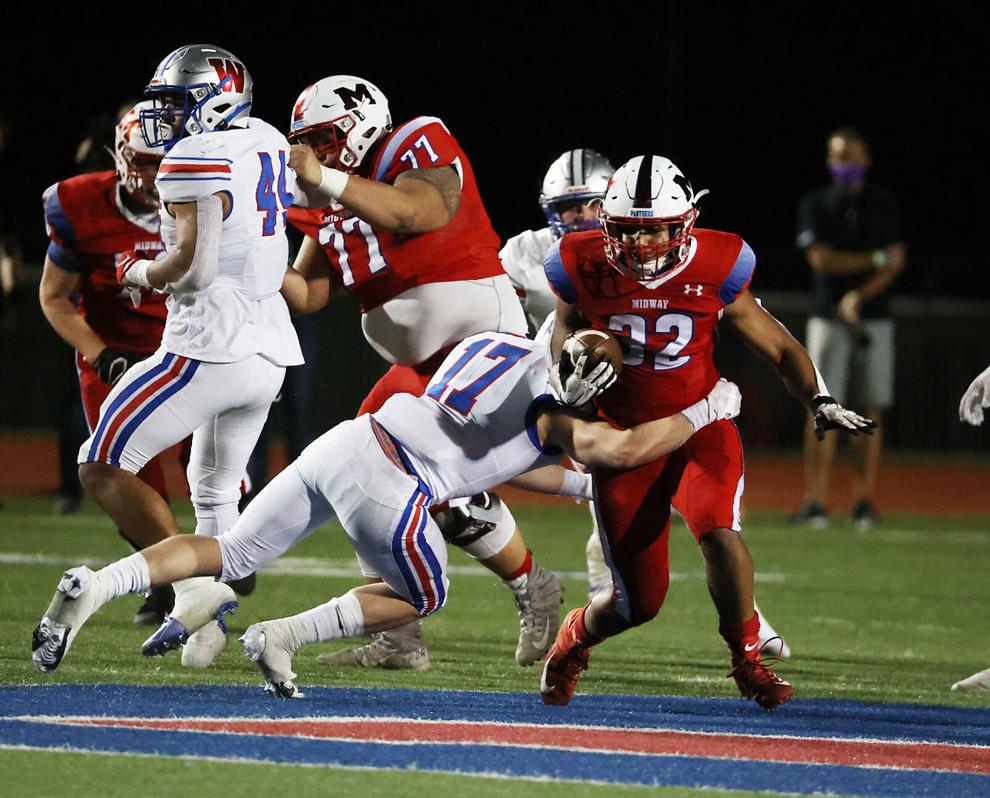 Midway Westlake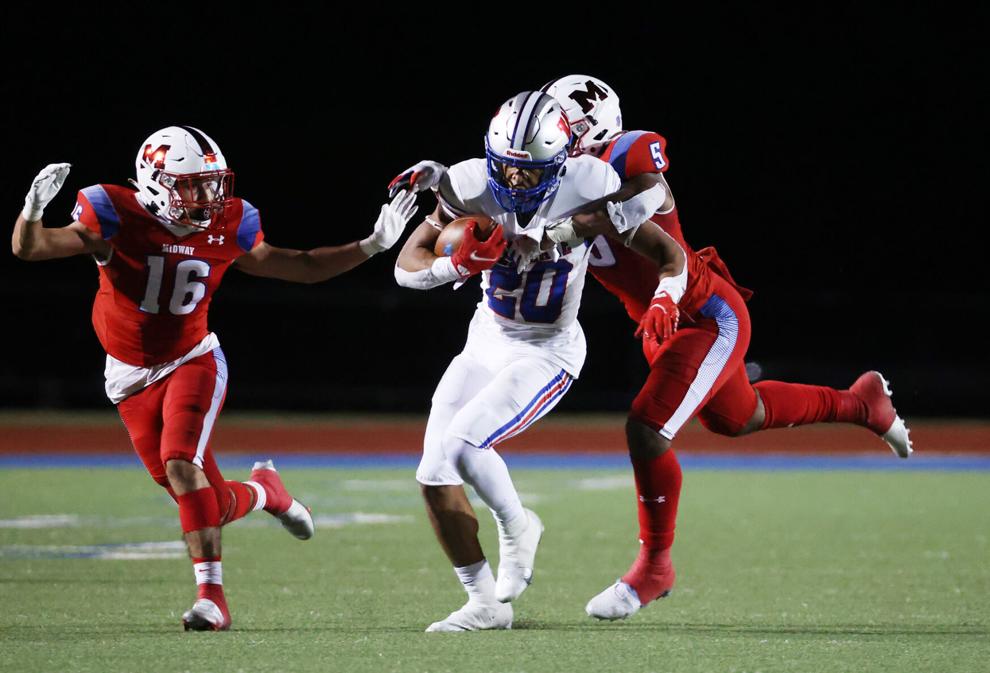 Midway Westlake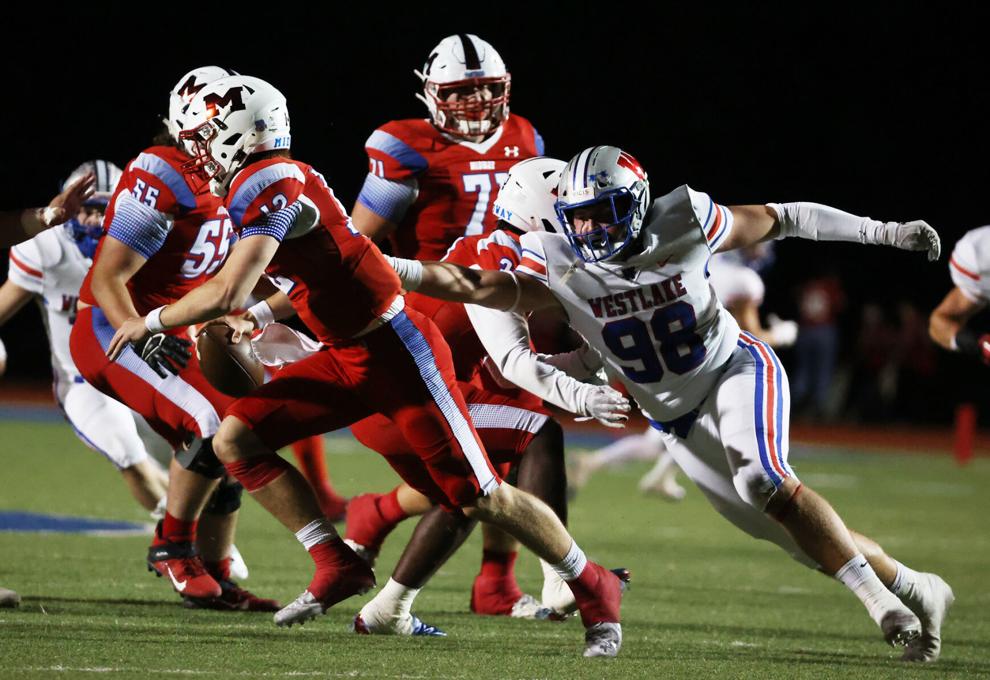 Midway Westlake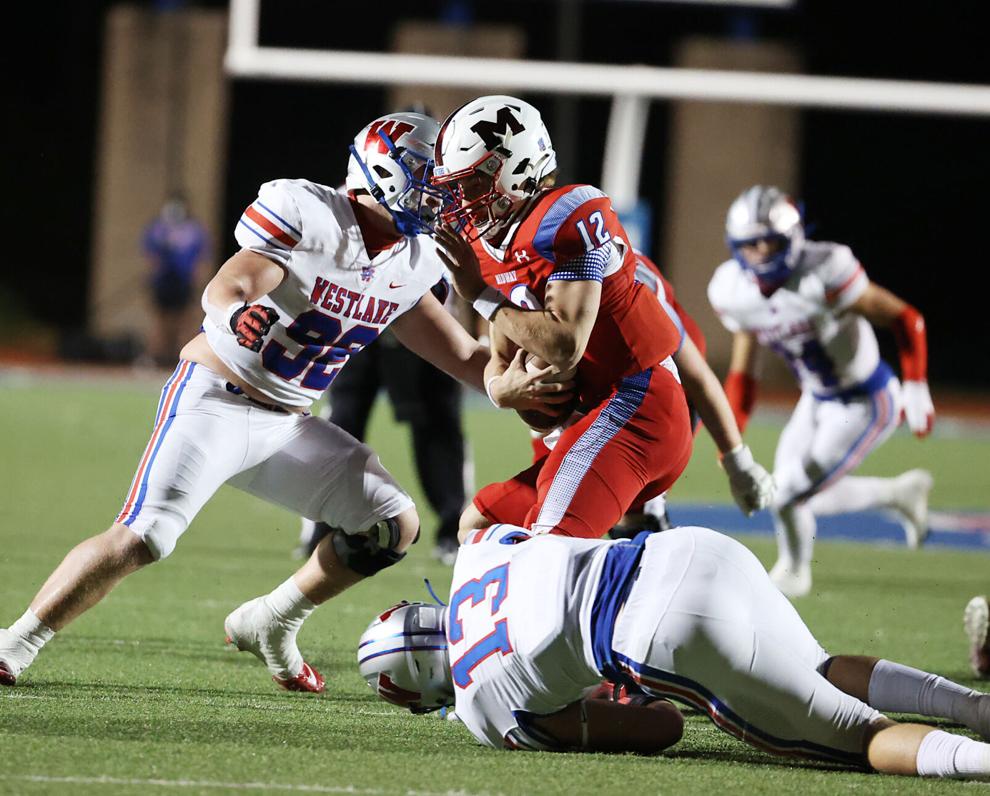 Midway Westlake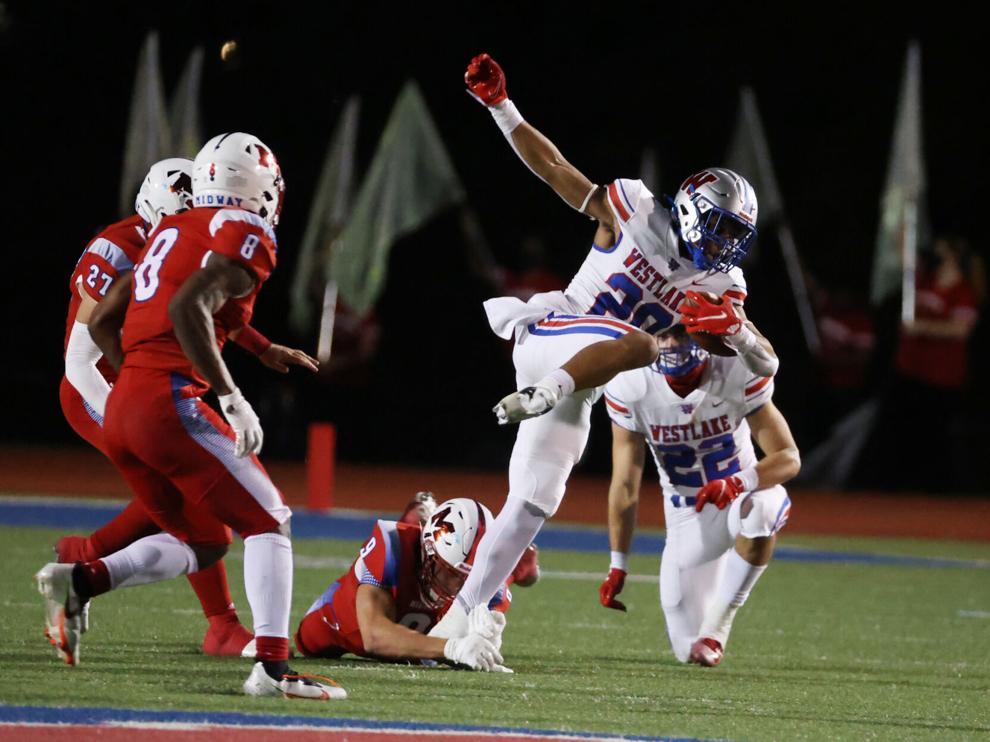 Midway Westlake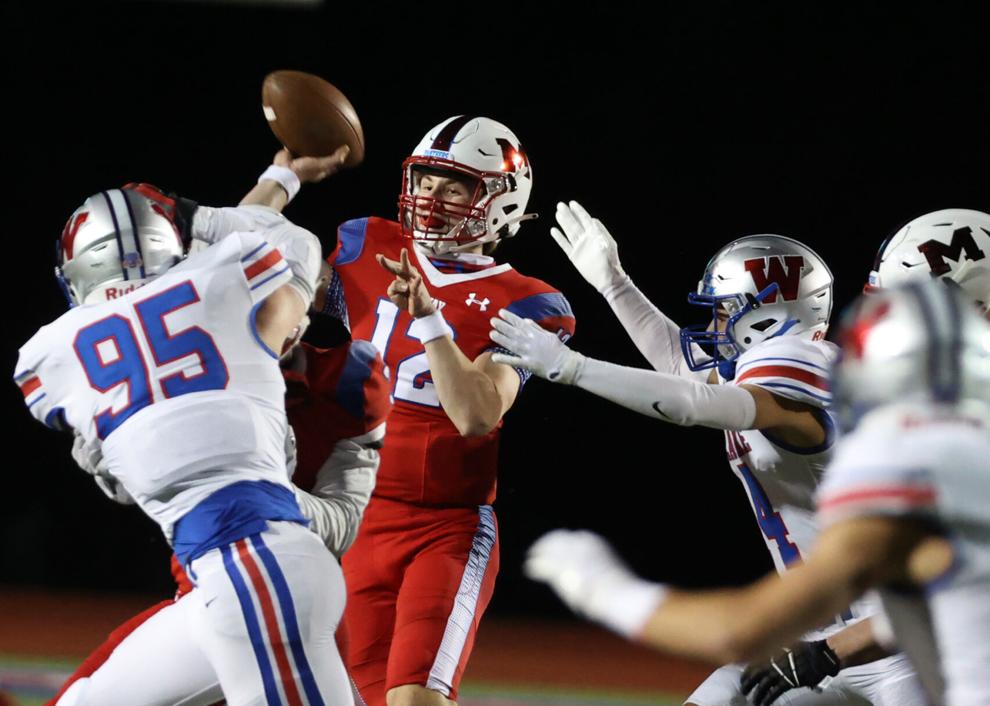 Robinson Connally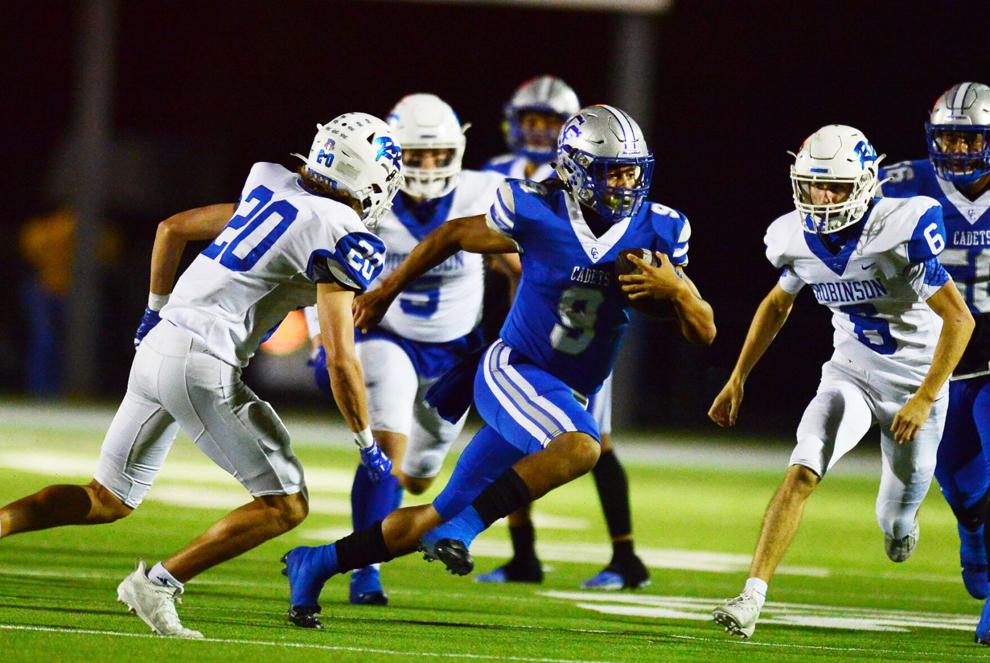 Robinson Connally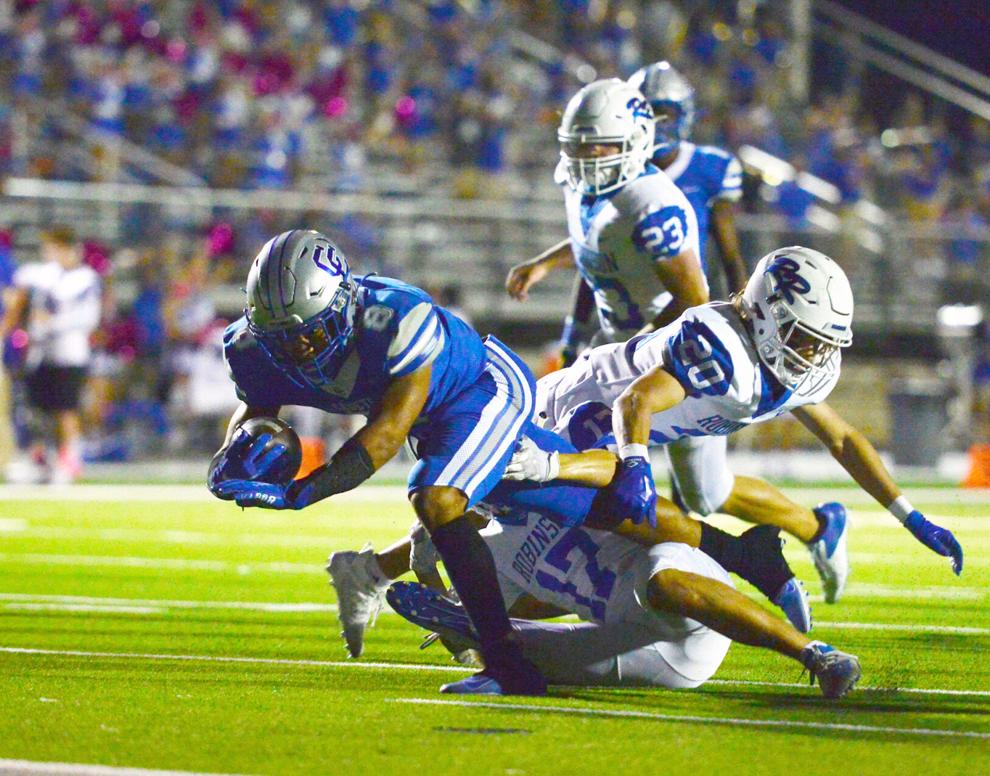 Robinson Connally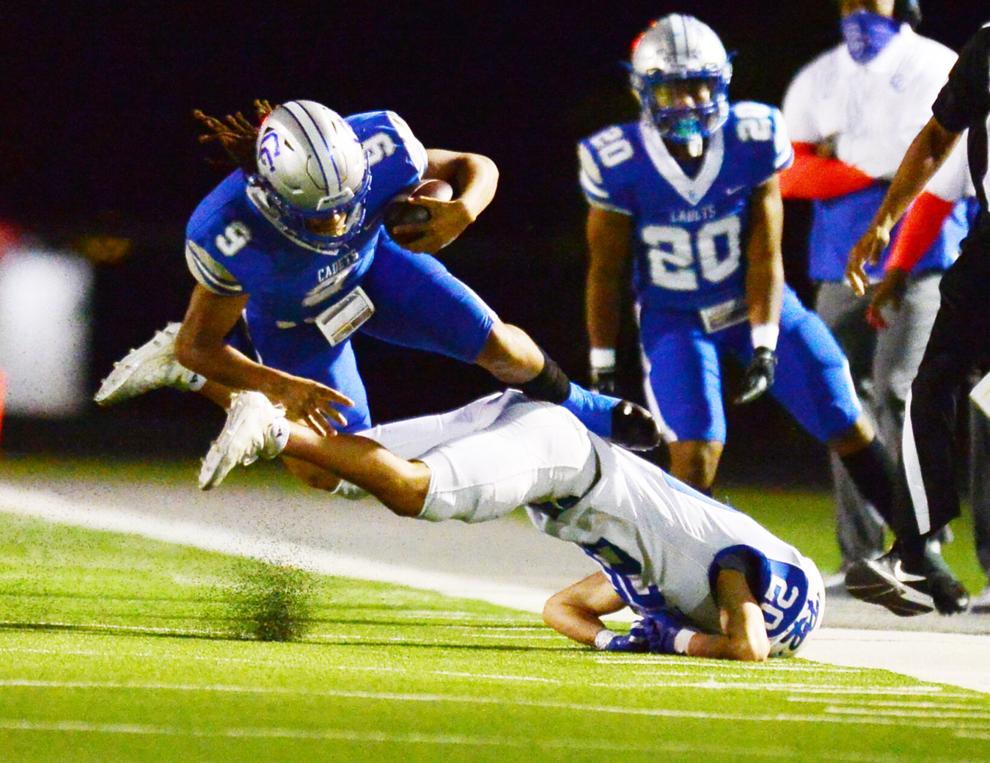 Robinson Connally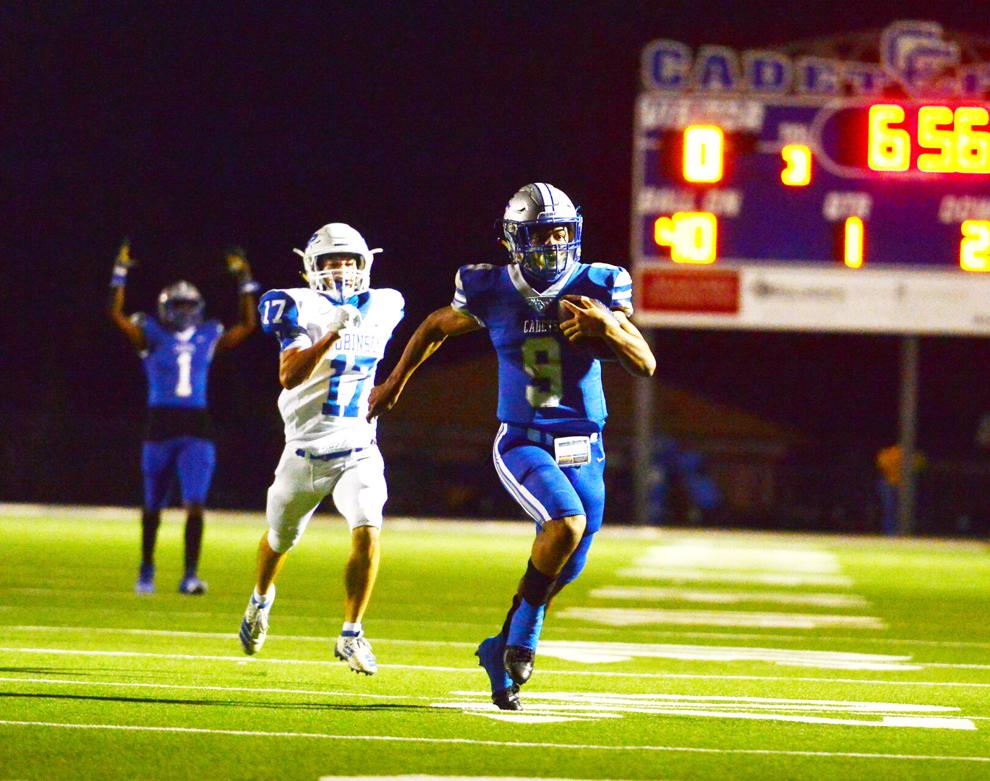 Lorena Troy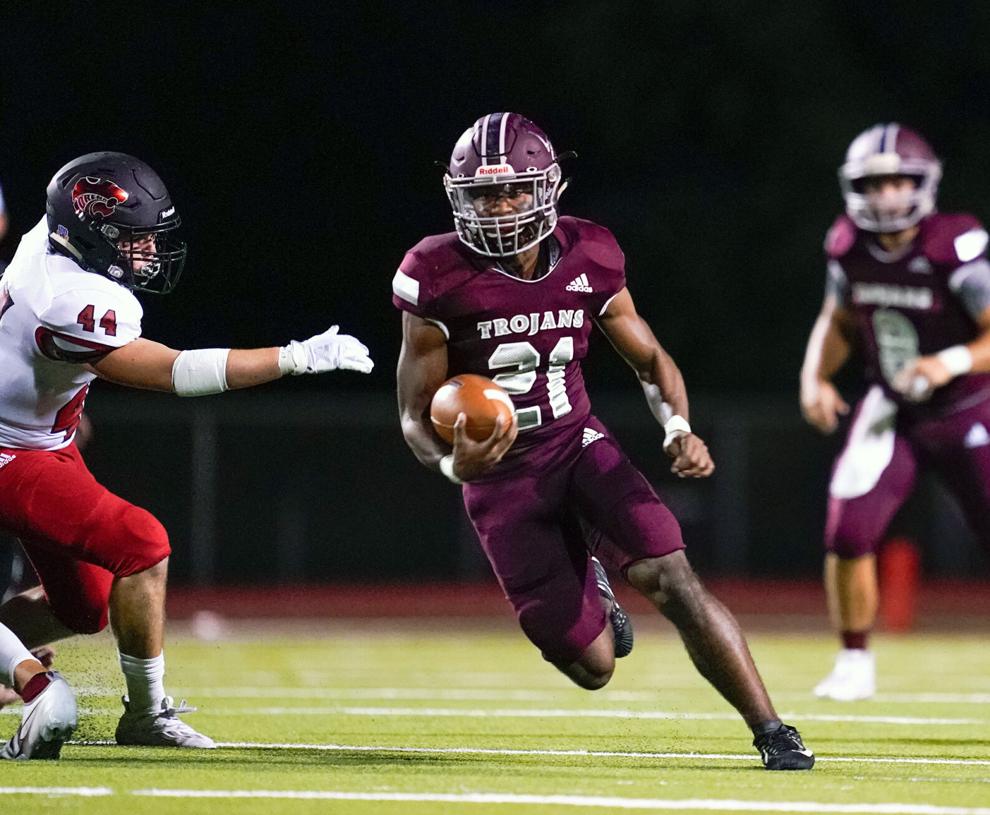 Lorena Troy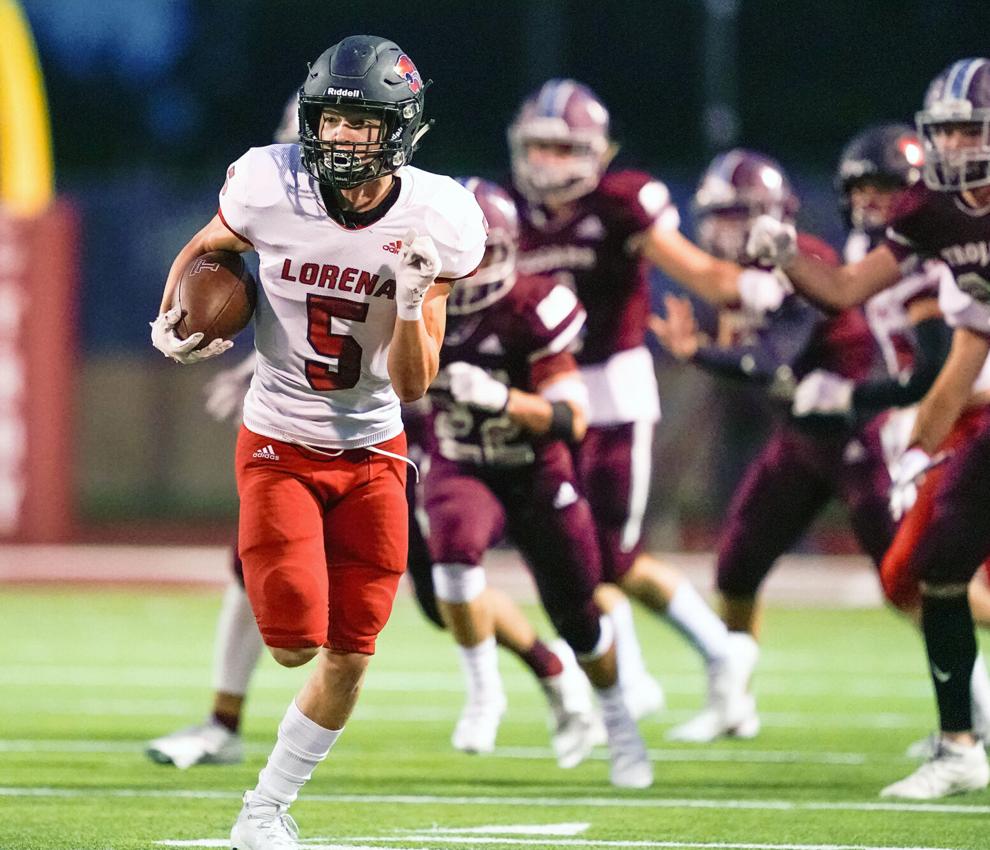 Lorena Troy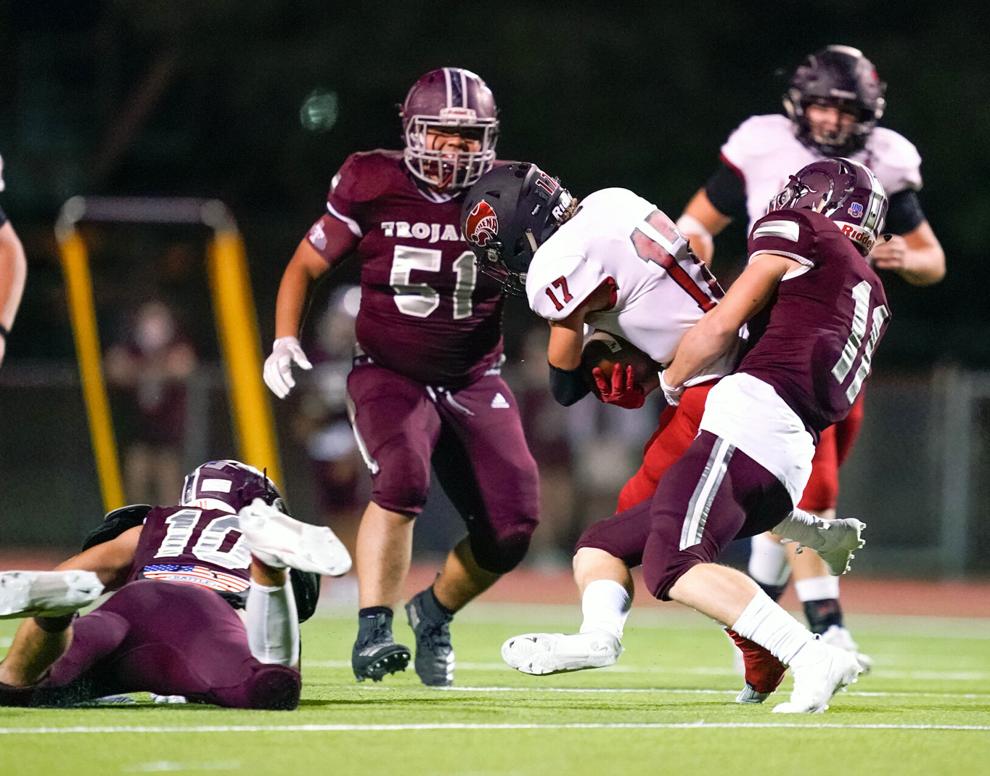 Lorena Troy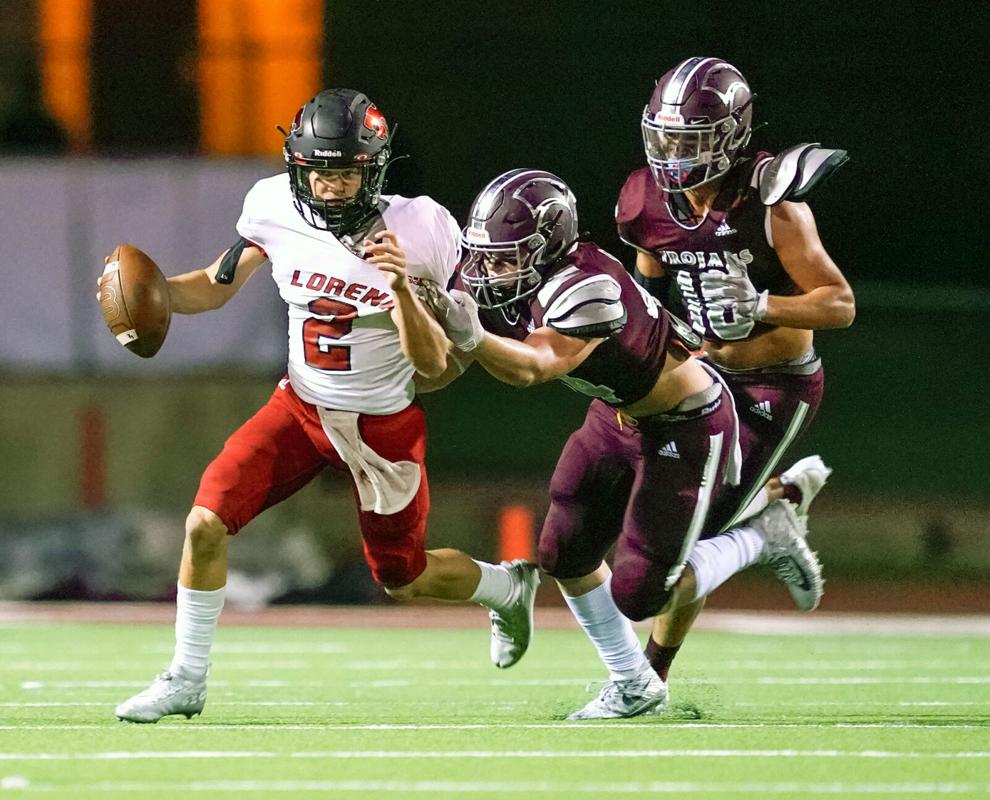 -- HIDE VERTICAL GALLERY ASSET TITLES (copy) -- (copy)