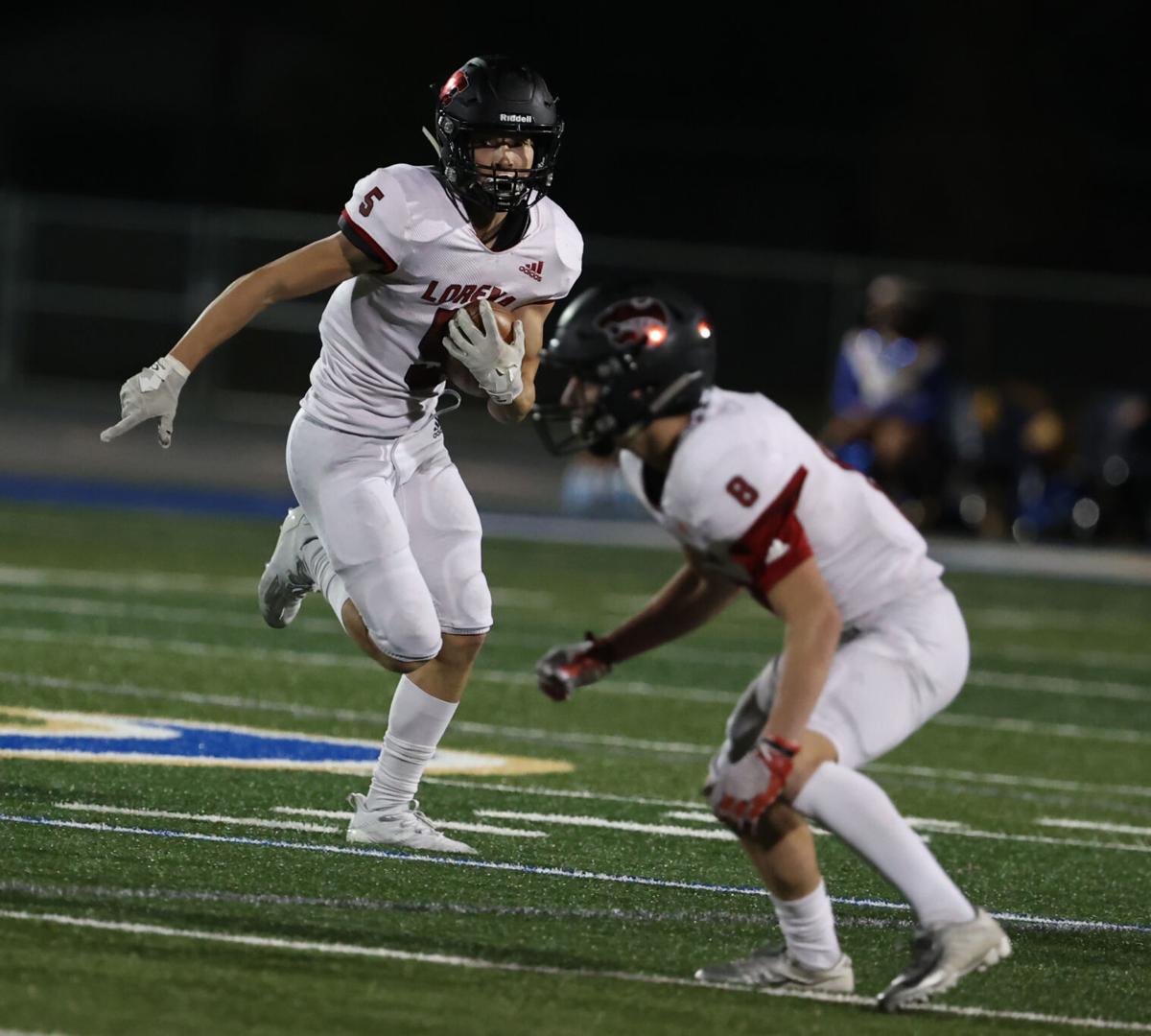 For five straight Friday nights, I've sat (mostly) in the visitor-side bleachers and watched great, competitive high school football games.
I've been sitting in the bleachers a lot this season instead of the press box because, at 2A through 4A schools, the press box is a tight squeeze in the best cases. During the COVID-19 pandemic, it's just better to plan to sit elsewhere. But I've learned to enjoy it. During the Lorena versus Rockdale district championship game on Friday, I sat close to the parents of one of the Lorena players and had a nice conversation and got some unique insights.
I wrote "(mostly) in the visitor-side bleachers" because two weeks ago in Bosqueville, the Bulldog Stadium press box had a small room on the end that was just the right size for one lonely sportswriter.
As Trib photo editor Rod Aydelotte and I were riding home from Rockdale late Friday night, I told him that, despite all the weirdness and uncertainty from week to week, high school football has been a chance to escape COVID and election talk for three hours and just do what I normally do. I'm thankful for that. He agreed.
Even beyond that appreciation, I mentioned five straight Friday nights of fantastic games. Of course, I've covered 11 consecutive Friday nights this season, but there were some snoozers mixed in. I don't know if I've ever seen a run of games as in the last month. Starting with McGregor's 58-57 triumph over Troy on Oct. 9, every game I've covered has come down to the last couple of minutes of the fourth quarter and, in one case, overtime.
There have been multiple game-winning plays, including but not limited to Connally QB Kavian Gaither's OT two-point conversion pass to Bronsha Miles for a 46-45 win, and Crawford defensive lineman Cooper Gohlke stripping the ball away from a Bosqueville back to preserve a 27-20 victory.
Sometimes, even in a close game, the do-or-die moments are more subtle. That was the case in Rockdale on Friday.
Midway through the fourth quarter, Lorena started a possession at its own 48. Leopards quarterback Ben Smedshammer completed a pass to Jadon Porter to convert a third-and-six with a 10-yard gain. Then Porter ran 12 yards for another first down to the Rockdale 20.
The Leopards' drive fizzled at that point and some Lorena fans grumbled. But Ray Biles' team managed to take almost four minutes off the clock and forced Rockdale to call two timeouts in the process. Those plays proved essential as the Tigers ran out of time to post an equalizing score and were stranded in Leopards territory at the end.
Just as important, Lorena defensive back Daylan Browder returned a punt 34 yards to set up a Rhett Hanson touchdown early in the second quarter. Then in the third quarter, Browder ran under a tipped ball for an interception and returned it to the Rockdale 39. Two plays later, Leopards running back Reed Michna made it count with a 38-yard touchdown run.
To me, that's evidence that Lorena has a lot of players contributing as it heads into the playoffs with momentum.
Here's a look at a few other games that came in late on Friday night:
Temple 39, Killeen Ellison 15How are the Temple Wildcats not ranked in the Top 25 in 6A?
Temple (6-1, 4-0 in 12-6A) has a win over state-ranked Longview to its credit and the Wildcats have been pretty convincing week after week. Their only blemish was a home loss against a good Arlington Martin squad. I'm not saying they're top 10, but looking at the number of one- and two-loss teams in the 12-25 range in the rankings, Temple definitely fits in there.
On Friday night, Temple QB Humberto Arizmendi had another stellar performance as he passed for 282 yards and three touchdowns, according to the stats provided by Temple Daily Telegram beat writer Josh Weaver.
The Wildcats spotted Ellison an 8-0 lead early in the first quarter, then came roaring back. Temple scored 39 straight points to seal the win and stay even with Killeen Shoemaker atop the district.
West 27, Maypearl 14
In Maypearl, West running backs Trey Janek and Lawson Kendrick both topped 100 rushing yards as the Trojans finished the regular season with a win over Maypearl.
Janek carried 21 times for 205 yards and Kendrick toted the rock 17 times for 107 and they combined for all four of West's touchdowns.
The Trojans (8-2, 5-1 in 7-3A D-I) finished the regular season on a three-game winning streak to claim the district's second-place playoff seed.
West will play Kemp at 7 p.m. Thursday at Mesquite Memorial Stadium in the bi-district round.
Bosqueville 49, Hamilton 14
Bosqueville consistently took the ball away from the visiting Bulldogs to stomp Hamilton in the regular season finale.
Bosqueville nose guard Michael Hare returned an interception 41 yards for a touchdown and linebacker Larson Hoffmeyer forced and recovered a fumble to go along with his 13 tackles.
Jay King ran the ball to great effect for Bosqueville as he finished with 15 carries for 113 rushing yards and a touchdown.
Bosqueville (6-3, 5-1) had already clinched the second-place playoff berth from 7-2A D-I. The Bulldogs will play Marlin at 7 p.m. on Thursday at Waco ISD Stadium in the bi-district round.
Chilton 44, Wortham 14
In Chilton, Pirates defensive back Ja'Brian Davis was an absolute ball hawk as he intercepted four passes and returned those picks a combined 132 yards.
That defensive effort plus running back Olgario Vasquez's 114 rushing yards and two touchdowns helped Chilton (5-4, 2-2) claim the final playoff berth from 10-2A D-II.
Chilton will face 9-2A D-II second-place team Detroit in bi-district action.
Bruceville-Eddy 26, Rosebud-Lott 25
In Travis, the Bruceville-Eddy Eagles captured the Hyphenated Bowl by a point in both teams' season finale.
Bruceville-Eddy quarterback Trapper Ensor passed for 135 yards and hit Colby Tolbert for two touchdowns.
Eagles running back Hunter Diaz added 106 rushing yards and a score, while Ensor also pitched in 85 on the ground. Tolbert finished with five catches for 101 yards and the two scores.
Bruceville-Eddy finished fifth and Rosebud-Lott sixth in 12-2A Division I.
Axtell 48, Cayuga 38
In Cayuga, Axtell's Jayme Wooley and Dustin Wilson ran wild to lift the Longhorns to a victory in their season finale.
Wilson rushed for 228 yards and three touchdowns and Wooley added 149 and a pair of TDs. Axtell's Jordan Davis returned a punt 69 yards for a touchdown to go along with 16 tackles.
The Longhorns finished the season with a 1-8 record.
---
Here are all 29 teams who made the high school football playoffs this year (and where they're playing)
La Vega (7-2) vs. FW Western Hills (4-5), 7:30 p.m. Friday at La Vega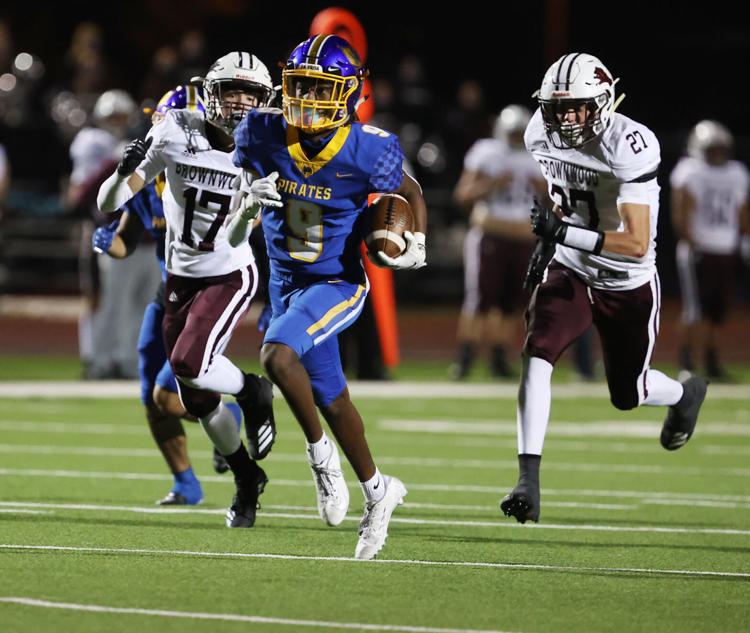 Hillsboro (4-5) vs. Caddo Mills (9-0), 7 p.m. Thursday at Caddo Mills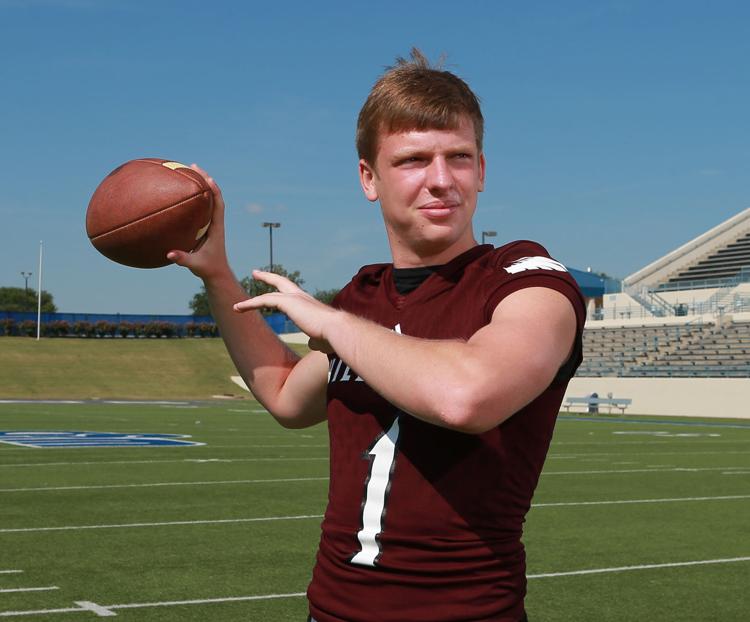 Mexia (5-4) vs. Longview Spring Hill (5-5), 7:30 p.m. Friday at Mexia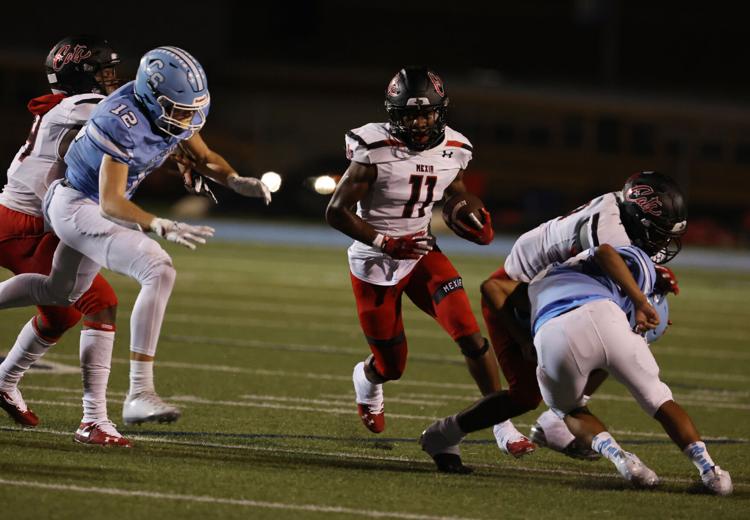 China Spring (7-2) vs. Jasper (9-1), 7:30 p.m. Friday at Crockett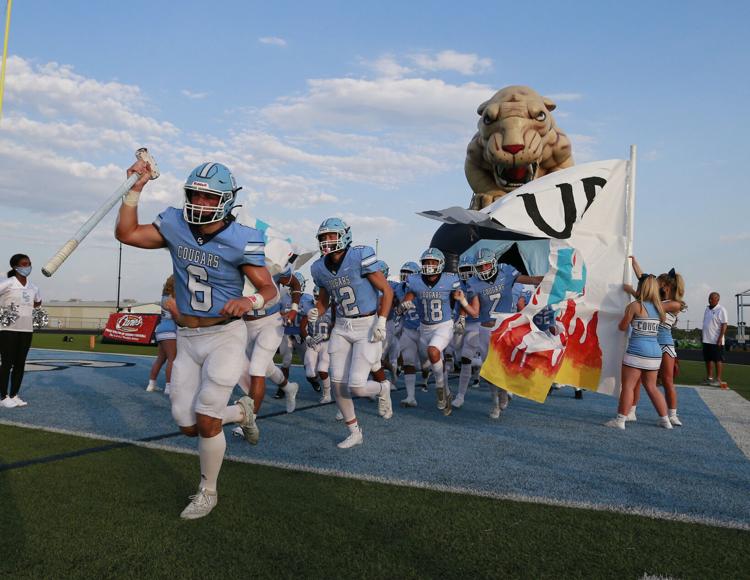 Connally (6-3) vs. Center (7-3), 7 p.m. Thursday at Madisonville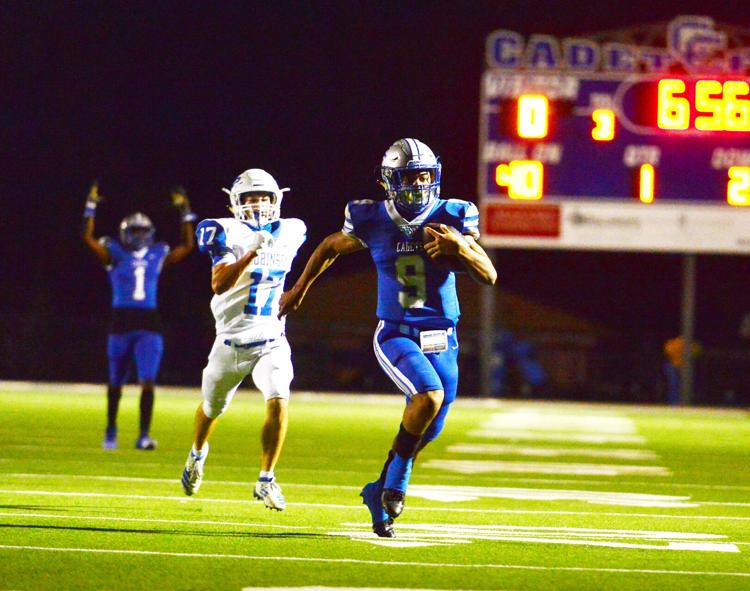 Carthage (8-0) def. Gatesville (4-5), forfeit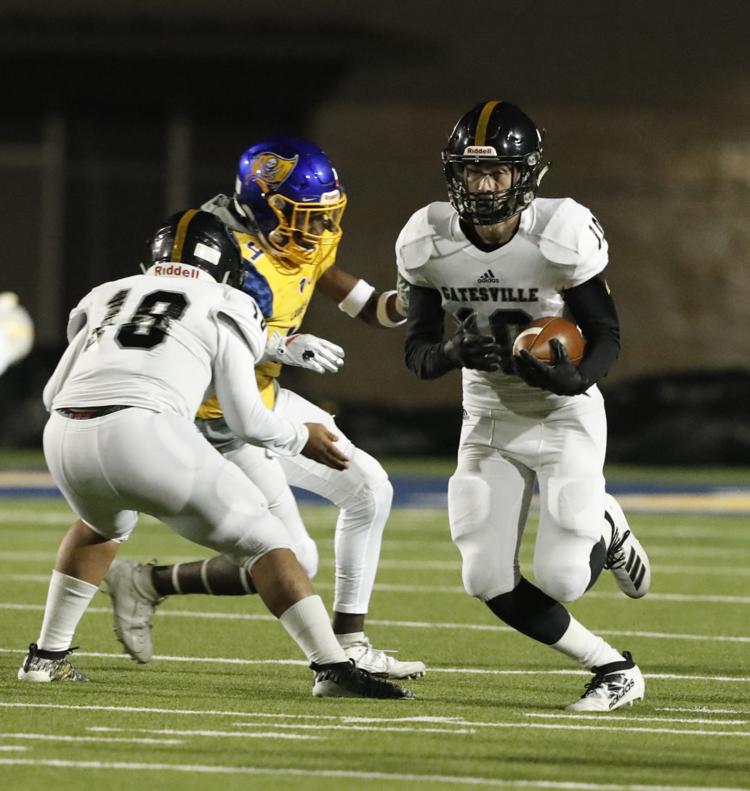 West (8-2) vs. Kemp (3-6), 7 p.m. Thursday at Mesquite Memorial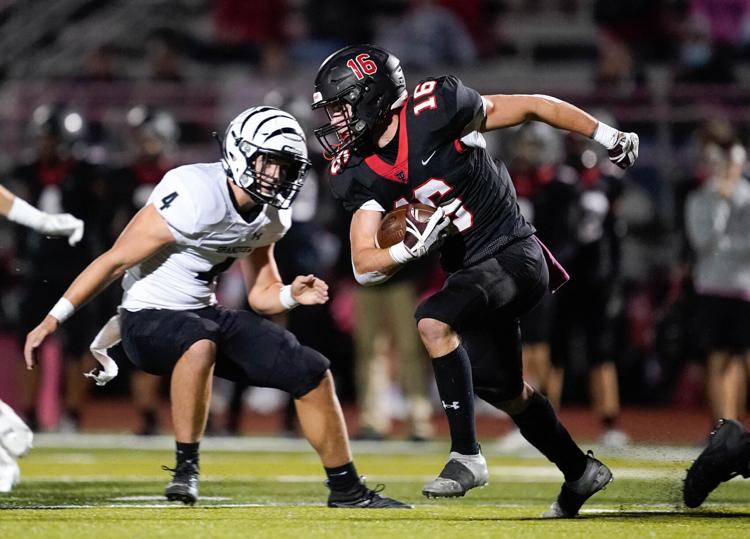 Groesbeck (6-3) vs. Dallas Madison (3-2), 6 p.m. Saturday at Waco ISD Stadium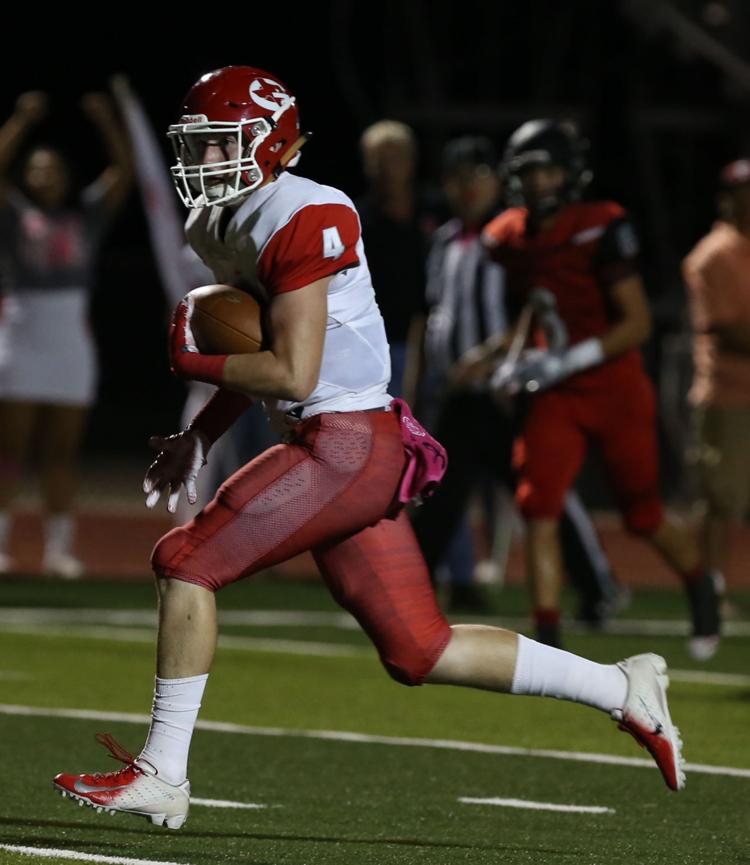 Grandview (9-0) def. Teague (2-7), forfeit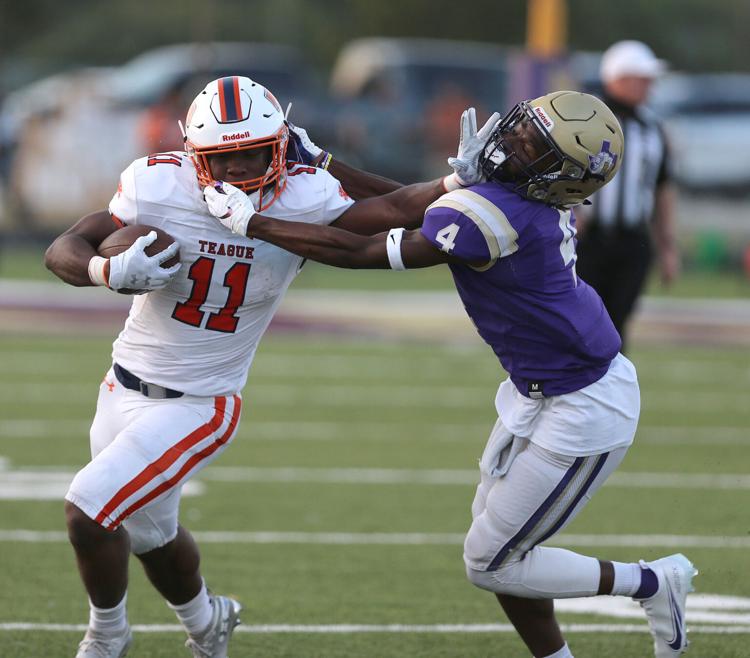 Lorena (7-2) vs. Boling (5-4), 7:30 p.m. Friday at Giddings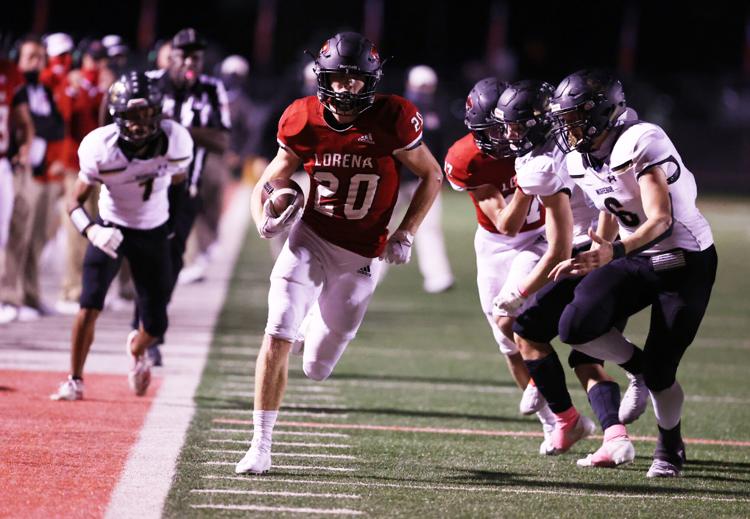 McGregor (6-4) vs. Yoakum (7-2), 7:30 p.m. Friday at Hutto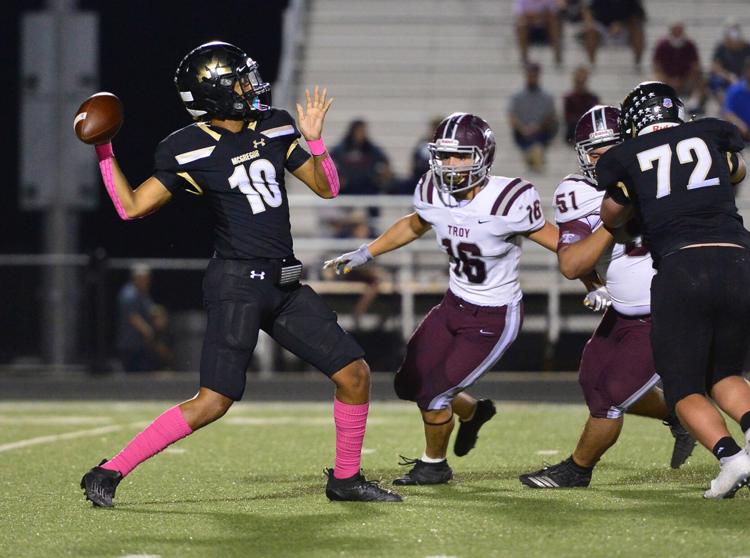 Crawford (9-1) vs. Kerens (4-6), 7 p.m. Friday at Whitney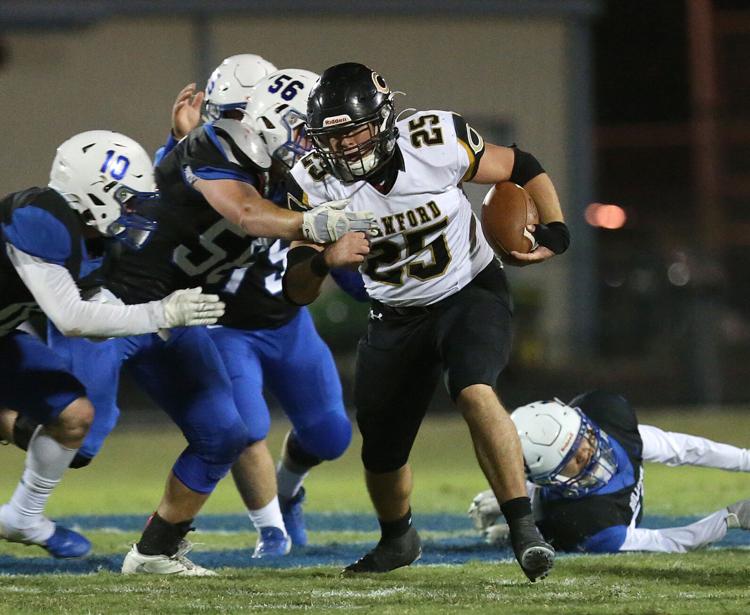 Bosqueville (6-3) vs. Marlin (4-4), 7 p.m. Thursday at Waco ISD Stadium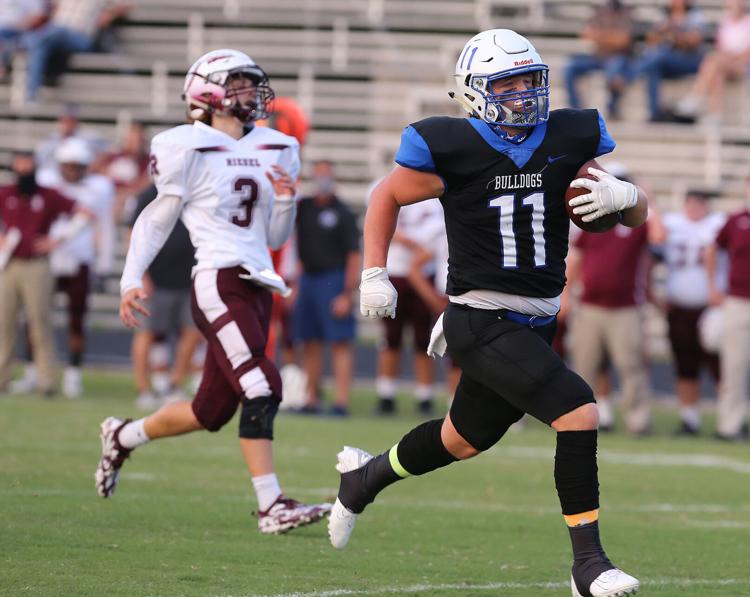 Marlin (4-4) vs. Bosqueville (6-3), 7 p.m. Thursday at Waco ISD Stadium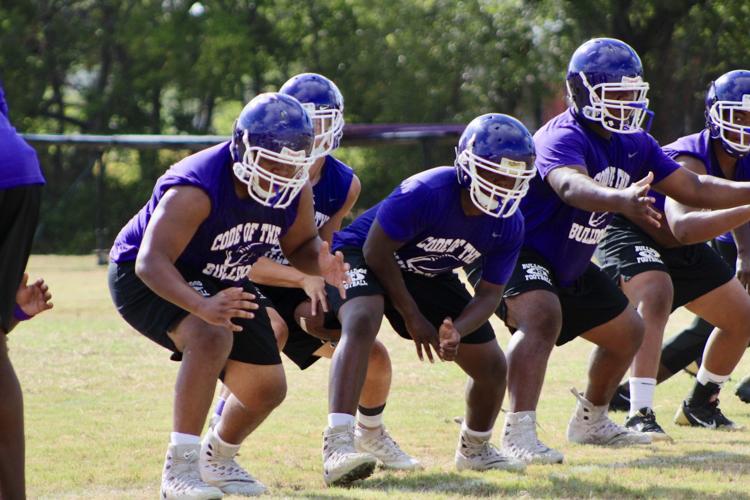 Dawson (6-4) vs. Tolar (4-6), 7 p.m. Thursday at Alvarado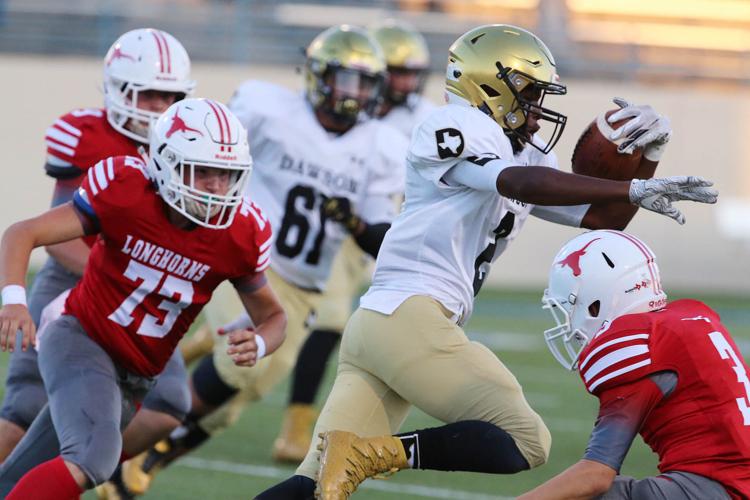 Mart (9-0) def. Cumby (2-4), forfeit
Bremond (7-3) vs. Maud (3-5), 7 p.m. Friday at Brownsboro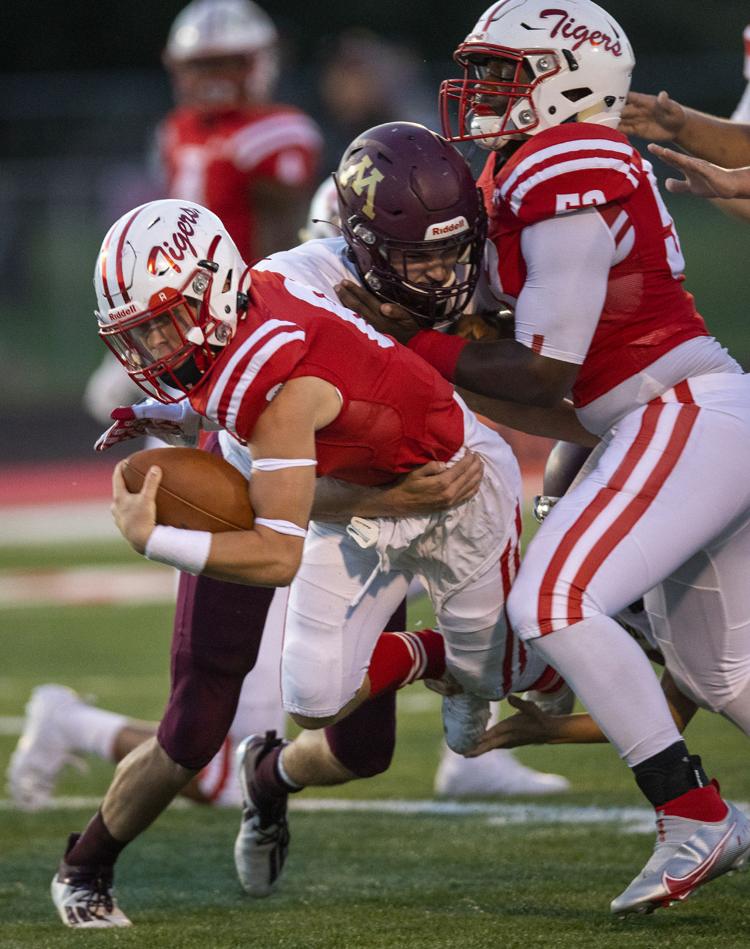 Hubbard (5-3) vs. Simms Bowie (6-4), 2 p.m. Saturday at Princeton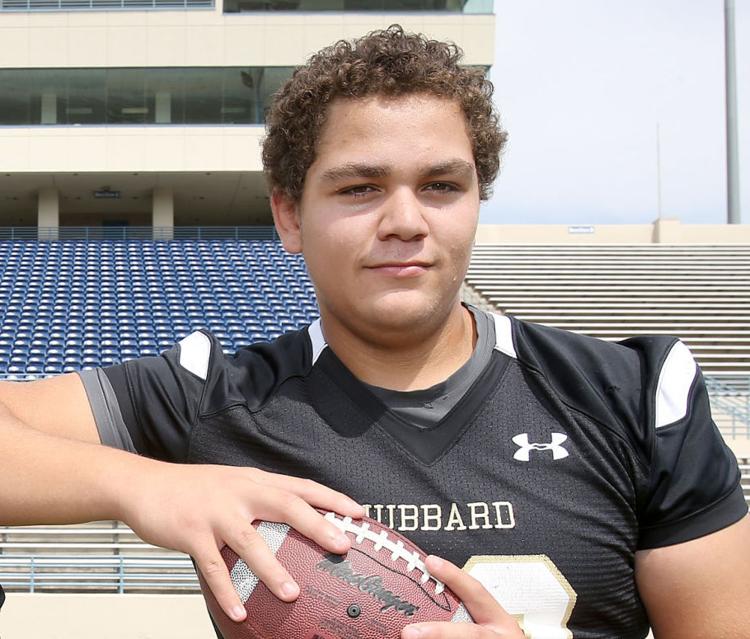 Chilton (5-4) vs. Detroit (4-6), 7 p.m. Thursday at Mabank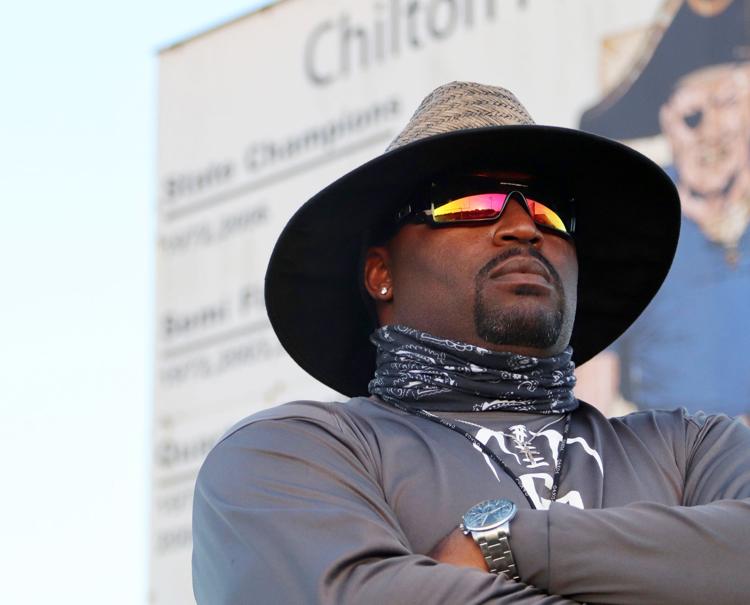 Class 1A Div. I: Blum, Coolidge, Abbott, Jonesboro
Class 1A Div. II: Walnut Springs, Morgan, Oglesby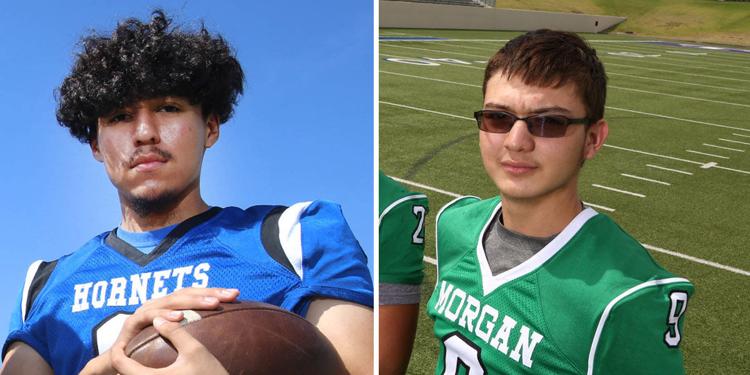 TCAF (six-man), indepdendent teams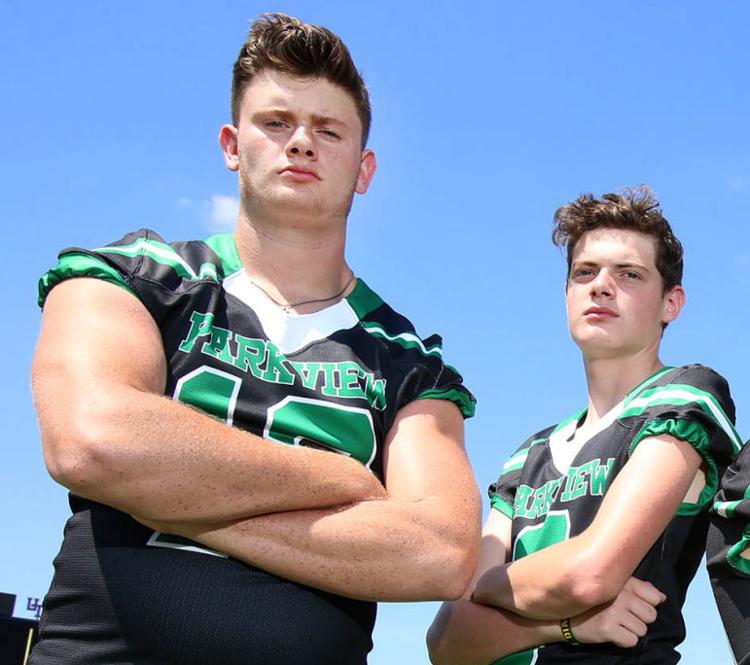 Get in the game with our Prep Sports Newsletter
Sent weekly directly to your inbox!