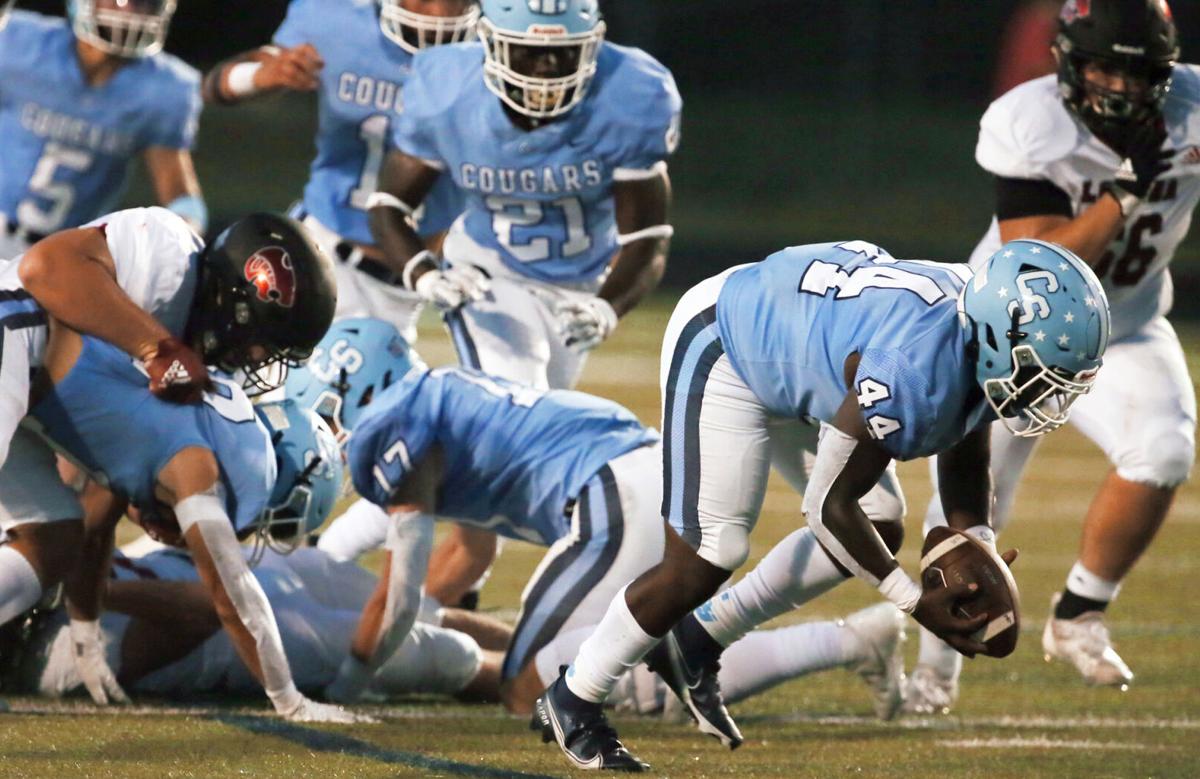 Once upon a time, I was a rookie stringer covering high school football for the Lubbock Avalanche-Journal.
When I would get my assignment each week, I would start trying to learn something about the two teams I would be covering. Because this was the late 1990s and the Internet was still fairly new, MaxPreps and Twitter weren't around. I would take a look at Dave Campbell's Texas Football for research and then wait for the Avalanche-Journal's preview capsules to come out on Friday to glean some context for my matchup.
Looking back, I was more or less going into those games blind.
Now, a couple of decades later, I'm at the opposite end of the spectrum. When I track scores on Twitter during timeouts of the game I'm covering on a given Friday night, the context of all of them immediately floods in. I've got a mental dossier of most programs within 50 miles of Waco. The files, if I put them all to ink and paper, would range in thickness from Michael Scott's "Somehow I Manage" to Fyodor Dostoevsky's "The Brothers Karamazov."
That made me realize, as I considered it this weekend, another one of Texas high school football's many strengths: almost all of the games happen simultaneously. That makes every Friday night kind of like its own March Madness.
This week I was sitting in the visitor's stands at China Spring watching the Cougars roll to a 21-0 lead. I looked at my phone and discovered John Werner was seeing a barn-burner of a game between Odessa Permian and Midway. Since Werner also got to see one of the best games of Week 1 — Franklin vs. Lorena — I was starting to get more than a little jealous.
My attention turned to Bruceville-Eddy where the Eagles jumped out to a touchdown lead over fourth-ranked Crawford. Surprising. But how long would it last? (Not long.)
I saw that Mexia and Troy were in a rumble and immediately recognized that both were in need of some positive momentum. I noticed University was battling with Granbury into the second half.
As the night went by, my situation improved. In fact, I had a little drama in the fourth quarter as Lorena got within eight points of the Cougars and had the late momentum. Werner's game, meanwhile, fizzled at the end.
Every Friday night also brings about a fun wind-down time after I file my game story. Even the scores that aren't faithfully live-tweeted begin to pop out and I see just how badly I've beaten Brice Cherry in our ongoing predictions rivalry. Without fail, there are a few eyebrow raisers.
This week's "Whoa!" game of the week, to me, was Chilton's one-point win over Italy. Looking at that game on paper, I wanted to pick the Pirates but just couldn't justify the risk. The Gladiators pounded Chilton last year and there wasn't much reason to believe Italy wasn't as good or better now. But the Pirates showed they have some pop. I think their ceiling might be really high.
Sometimes there are the "good for them" games. That's when a team has been struggling and finds a way to end up on the winning side. That was the case for a couple of teams that fought their way out of losing streaks this week — Moody (nine games) and Frost (seven games) — as well as Axtell, which defeated Bremond on Thursday night in interim coach Justin Havard's debut.
Here are some of the details from those games and others that came in late on Friday night:
Mexia 34, Troy 28: In Mexia, Blackcats QB Nate Burns sprinted around the right side of his offensive line on the final play of the game and traveled 12 yards for the winning touchdown.
Burns passed for 89 yards and rushed for 78, while backfield mate Xavier Molina gained 166 yards on 17 carries and scored two touchdowns. That offensive production was enough for Mexia interim coach Aaron Nowell to earn his first victory.
The Blackcats (1-1) erased Troy's brief 7-0 lead with an equalizing touchdown late in the first quarter. Mexia never trailed after that as it stayed in position for the late, thrilling TD run by Burns.
Troy fell to 0-2 but made progress from a 62-0 loss to Salado in the season opener.
Moody 42, Hico 36: In Hico, Moody won a thriller as QB Ryder Hohhertz hit Cooper Staton for an 11-yard, last-second touchdown pass.
With the game tied at 36, Hohhertz led a 50-yard scoring drive in 47 seconds and tossed the game-winning touchdown.
Hohhertz passed for 104 yards and rushed for 234 and four touchdowns. Staton finished with four catches for 85 yards, including the game-winning grab.
The Bearcats (1-1) set up an intriguing matchup with Hubbard next week.
Chilton 28, Italy 27: In Chilton, the Pirates successfully deployed a four-man rushing committee to outlast the Gladiators.
Chilton QB Daylon Ford, and RBs Braylen Fisher, Jamoryon Benjamin and Luis Fernandez combined for 306 rushing yards to fuel the Pirates offense.
Most importantly, Chilton kicker Cesar Sanchez nailed all four of his extra-point attempts as the Pirates edged Italy by a point.
Chilton (2-0) avenged a 46-0 loss at Italy in 2020.
Frost 50, Meridian 42: In Frost, the Polar Bears got in the win column behind a LaDainian Tomlinson-esque performance by RB John Hendricks. He rushed for 348 yards and seven touchdowns on 26 carries.
Hendricks' effort bested a good one by Meridian QB Brady Taylor, who carried 35 times for 228 rushing yards and scored four TDs.
Frost (1-1) snapped a seven-game losing streak.
Axtell 36, Bremond 28: In Bremond, Longhorns QB Cameron Campos passed for 145 yards and 3 TDs to lead his team to a win on Thursday night.
Axtell WR Jayme Wooley caught three passes for 182 yards and three TDs, including a 70-yarder from Kelby Hollingsworth. RB Jordan Davis contributed 138 rushing yards and a touchdown on 12 totes.
The Longhorns (1-1) won't be able to practice until Tuesday because Axtell ISD is closed for COVID precautions until then. They will have a short week to prepare to play fourth-ranked Crawford.