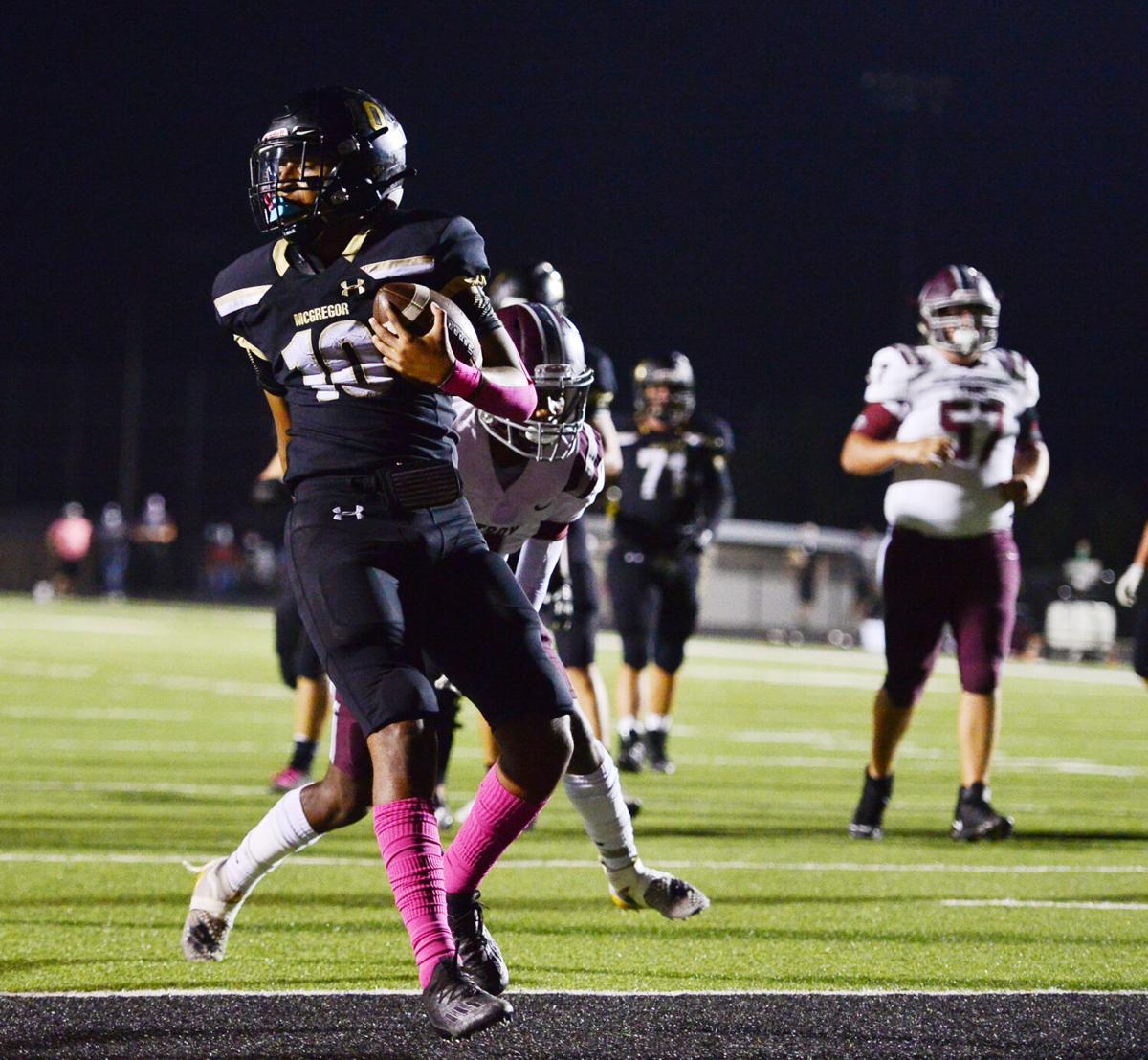 I ended up at a thriller on Friday night.
Like so many of its predecessors this year, last week threw the Trib sports staff a couple of curve balls. Between late Wednesday afternoon and the same time on Thursday, we had reinvented our plan for the week twice. But by Friday morning, I had elbowed my way into covering a game I really wanted to see: Troy at McGregor.
Central Texas' leading rusher, Zach Hrbacek, and the Trojans versus Central Texas' leading passer, VeAndre McDaniel, and the Bulldogs.
It was a long, highlight-packed, crazy game that finished with McDaniel scrambling to run out the game's final seconds and then heaving the ball far downfield and out of bounds. McGregor celebrated a 58-57 victory that will have a major impact on the District 11-3A Division I playoff race.
By the time McDaniel's toss went out of bounds and the clock read 0:00, it was about 10:35 p.m. and Trib sports editor Brice Cherry needed a story from me by 11. But it wasn't my first rodeo and everything worked out well enough for Trib readers to get some idea of the contest in Saturday's paper.
I had promised myself I would update the WacoTrib.com version of the story when I got home. But it turned out that the head referee of the game was a close friend of mine. So we met up at the Dairy Queen parking lot in McGregor and caught up for an hour.
So, then, why not unpack some of the details of the Troy-McGregor thriller in the Rewind column, right?
When the second half began, Troy had an eight-point lead and was scheduled to receive the opening kickoff of the third quarter. Because Hrbacek is a threat to score any time he touches the ball and Friday night was no different, that was a major problem for McGregor. If the Trojans got the ball to start the third quarter and scored a touchdown, which seemed pretty likely, it would put them ahead 49-34.
Everyone in the stadium knew it (except maybe the Troy fan I overheard yelling for a delay of game penalty on the McGregor bench for arguing a call; not sure that guy really understood the finer points of the game).
McGregor coach Mike Shields knew it and called for an onside kick to start the second half. Bulldogs two-way standout Darieus Dixon scooped up the bouncing ball and, just like that, McGregor reversed the momentum.
"When you're in a game like that against an offense like theirs and a back like that, every once in a while you've got to steal a possession," Shields said when I gave him a ring Saturday morning.
Not only did McGregor swipe the possession and momentum, the Bulldogs capitalized on it. McDaniel hit Ashton Vining in the back of the end zone for a 24-yard touchdown.
The underrated play of the night followed. McDaniel kept on a quarterback sneak and, though he was wrapped up two yards away from the goal line, he kept his legs churning and willed himself into the end zone for the two-point conversion.
It took Troy two plays to regain the lead. Hrbacek, who rushed for 367 yards on the night, carried on both of them, including the eight-yard touchdown.
Neither team scored on their next possessions.
After the McGregor defense forced a rare punt midway through the third quarter, the Bulldogs started a drive at their own 15. McDaniel converted a third-and-seven with an 18-yard completion to Vining, kick-starting the offense. Two plays later, McGregor running back Chad Lorenz raced 60 yards to put the Bulldogs on the doorstep of another score.
"Chad, of course, plays defense as well, and we're always talking about, 'Hey, we've got stop this great running back,'" Shields said. "I think Chad has kind of started saying, 'I'm a good running back too."
Lorenz's romp got McGregor to the Troy 4-yard line. McDaniel glided into the end zone from there and followed it up by tossing the two-point conversion pass to Dayton Threadgill.
McGregor 50, Troy 49. The Bulldogs had taken their first lead since the first quarter.
Hrbacek responded with a dazzling 34-yard touchdown run, his seventh TD of the ball game. He added the two-point run as well and the Trojans edged back in front, 57-50, with two minutes still left in the third quarter.
It seemed like both teams were going to keep answering until there was no time left. But the Bulldogs needed only one more score.
McDaniel found space for a 12-yard run on a fourth-and-six from the Troy 41. That might have been the most important play of the contest. He followed with a 12-yard completion to Zach Williams to get to the Trojans' 17.
From there, Lorenz sliced through the middle of the Trojans' defense and rumbled 17 yards to cross the goal line. McDaniel dropped back on the two-point try and calmly dumped a pass to Lorenz for the lead.
And even though there was still 11:27 remaining, it was for the win.
I don't know if both teams were mentally and physically tired. It's possible that McGregor's defense was fresher since the Bulldogs' offense had more sustained drives to offset Hrbacek's long scoring runs. But whatever it was, Troy couldn't find the rhythm on offense in the fourth quarter.
That's how McGregor posted a big-time district win. The Bulldogs (4-3, 2-1 in 11-3A D-I) are tied for the district lead with Rockdale, whom they beat two weeks ago, and Cameron Yoe, whom they're scheduled to play on Oct. 30.
But before that, McGregor has to travel to play Lorena (3-2, 1-1) on Friday. The Leopards are definitely in the playoff hunt, so it's another showdown.
"The next game is just as big or bigger," Shields said.
Now that the Troy-McGregor thriller is properly unpacked, here's a look at some other results that came in late on Friday night:
Hillsboro 65, Venus 7
In Hillsboro, QB Austin Cook made the wheels turn for the Eagles offense as they posted a district-opening victory over Venus.
Cook rushed for 165 yards and two scores and connected with Anthony Gutierrez for a 38-yard touchdown.
Hillsboro two-way stars John Boston and Saveon Spencer each tacked on a pair of rushing touchdowns. On defense, Spencer had double-digit tackles with a forced fumble and a fumble recovery and Boston had an interception.
The Eagles (4-2, 1-0 in 5-4A D-I) host Glen Rose on Friday.
Crawford 51, Hamilton 6
In Hamilton, Crawford QB Tanner Merenda had a pair of passing touchdowns and two more on the ground to lead the Pirates past the host Bulldogs.
Merenda connected with Breck Chambers for an 85-yard touchdown early in the second quarter. Merenda added a two-yard run and a 42-yard touchdown pass to Colt Murphree later in the second quarter to boost Crawford to a 24-6 halftime advantage.
Hamilton (4-3, 2-1 in 7-2A D-) posted 301 yards of total offense. But Crawford shut out the Bulldogs in the second half to preserve the win.
Crawford (6-0, 2-0) rolled up 484 yards of total offense. The Pirates return home Friday to host Rio Vista.
Wortham 60, Frost 35
In Wortham, the Bulldogs unleashed an avalanche of points on the Polar Bears in the second quarter on the way to a 10-2A D-II victory.
Running back Tanner Bean fueled the Wortham offense as he rushed for 256 yards, four touchdowns and four two-point conversions. Bulldogs safety Cade McCoslin contributed a pair of interceptions, including one that he returned 65 yards for a TD.
The Bulldogs took control by scoring 36 points in the second quarter, pushing ahead 44-21 at halftime.
Wortham (3-3, 1-1) travels to Chilton (3-3, 0-1) on Friday.
Abbott 47, Penelope 0
In Penelope, the runaway train that is the Abbott Panthers so far this season kept right on going.
Abbott (7-0, 1-0 in 12-1A D-I) notched a 33-0 lead by halftime and 45ed the host Wolverines by early in the fourth quarter.
Panthers back Kadyn Johnson carried 23 times for 257 yards and seven touchdowns. Abbott now has a week off before hosting Coolidge on Oct. 23.
---
Photos: High school football around Waco, Central Texas
Troy McGregor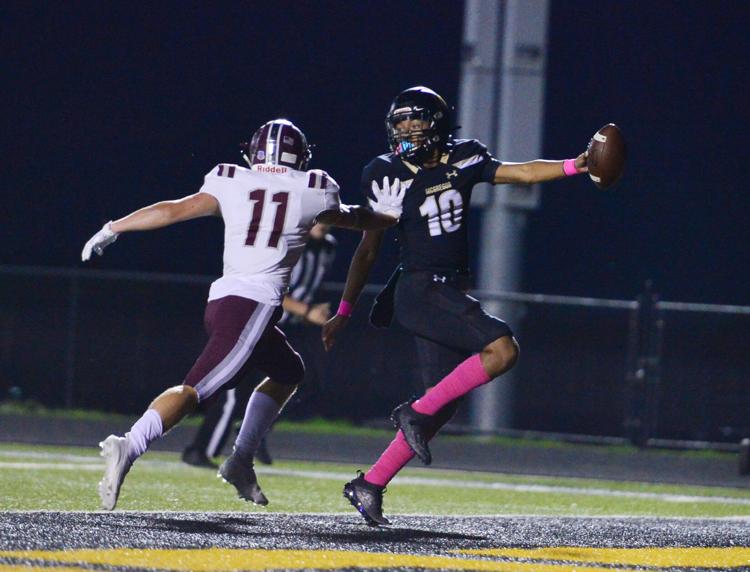 Troy McGregor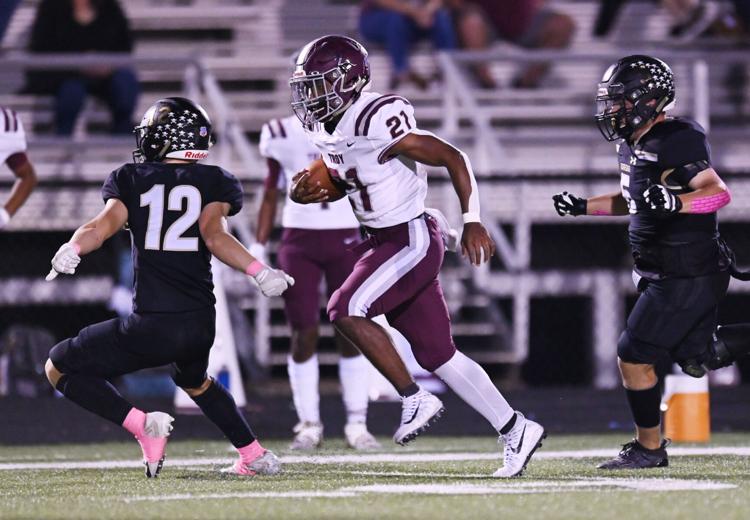 Troy McGregor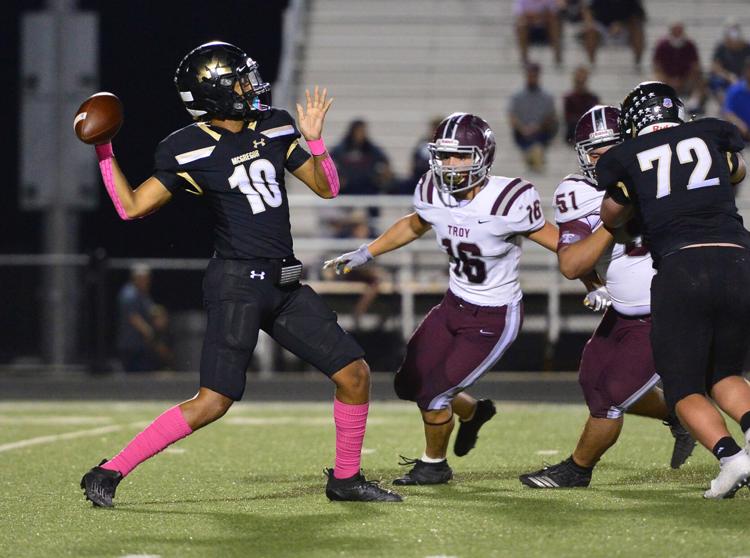 Troy McGregor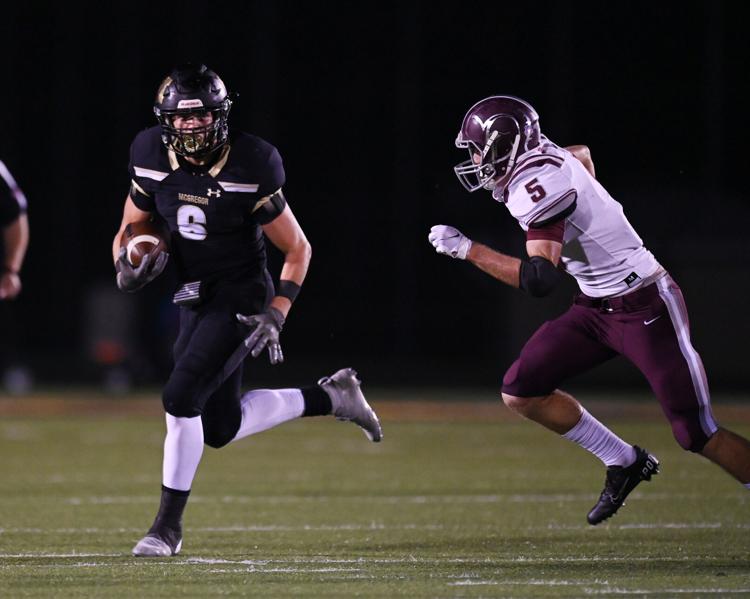 Troy McGregor
Troy McGregor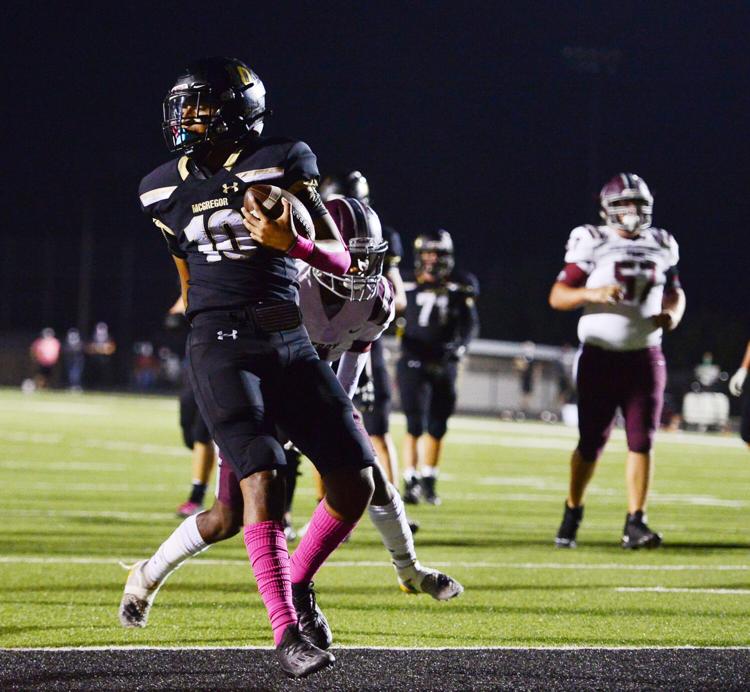 Midway South Grande Prairie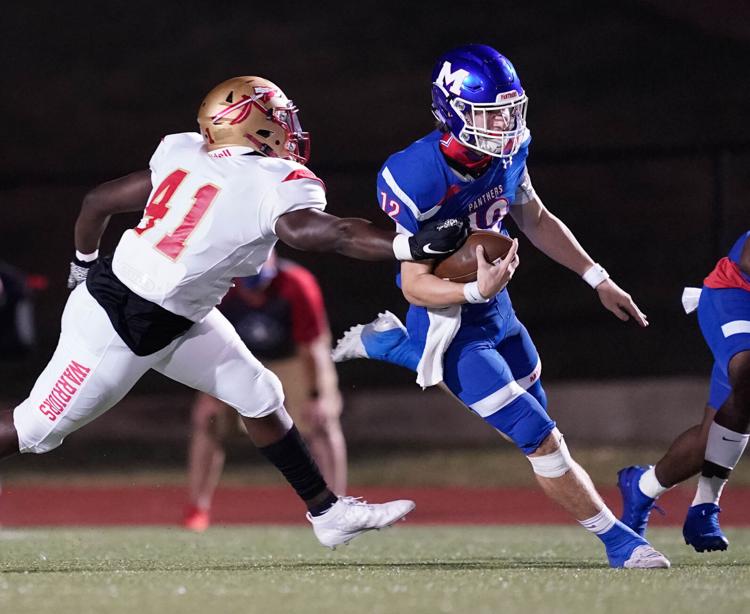 Midway South Grande Prairie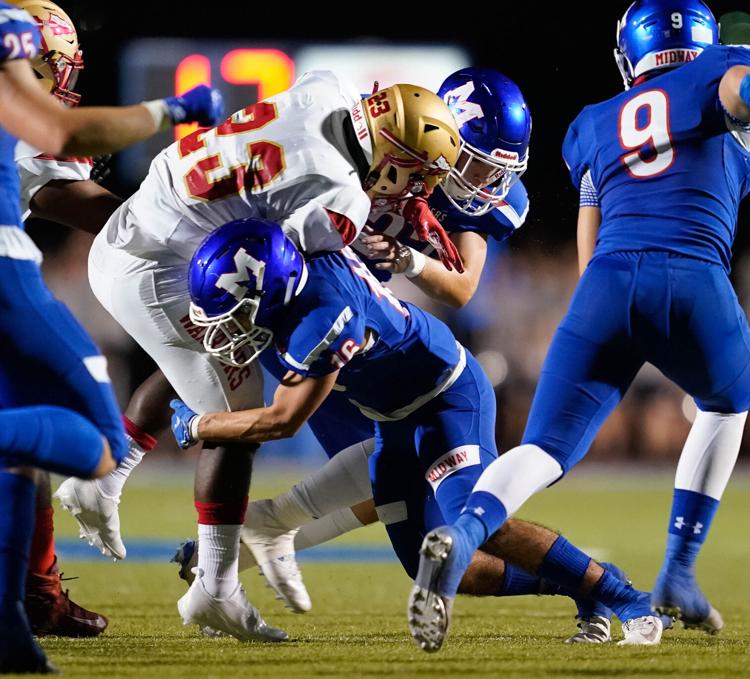 Midway South Grande Prairie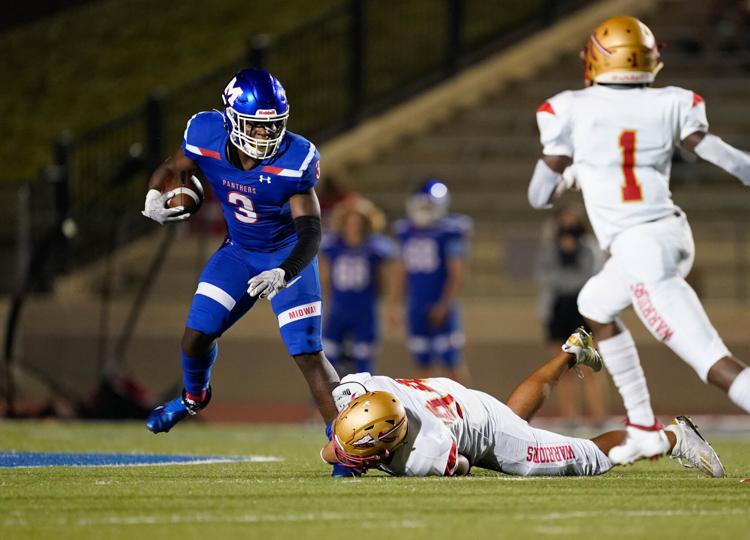 Midway South Grande Prairie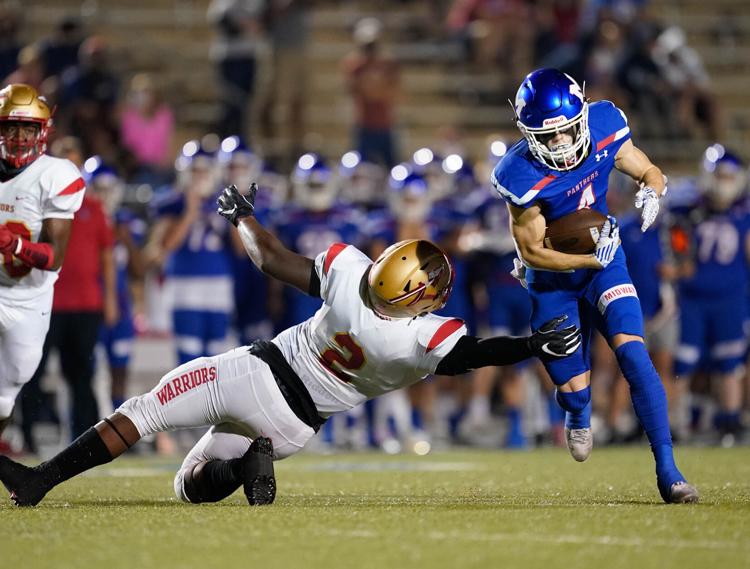 Connally Salado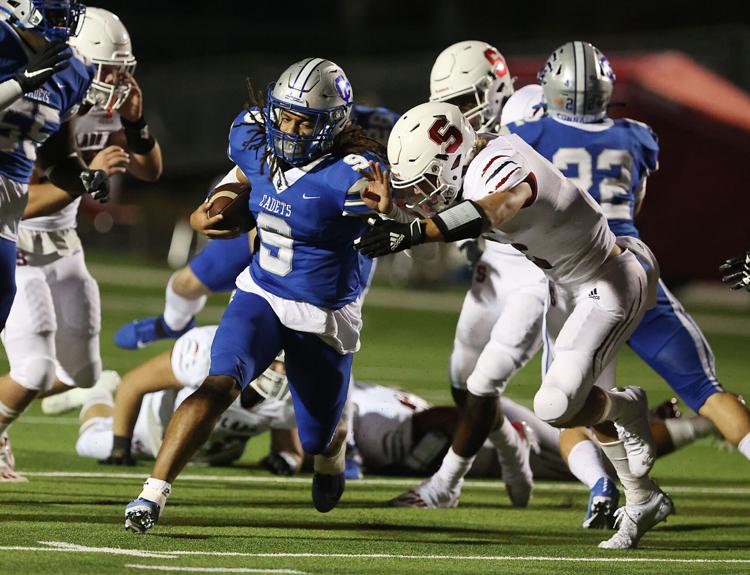 Connally Salado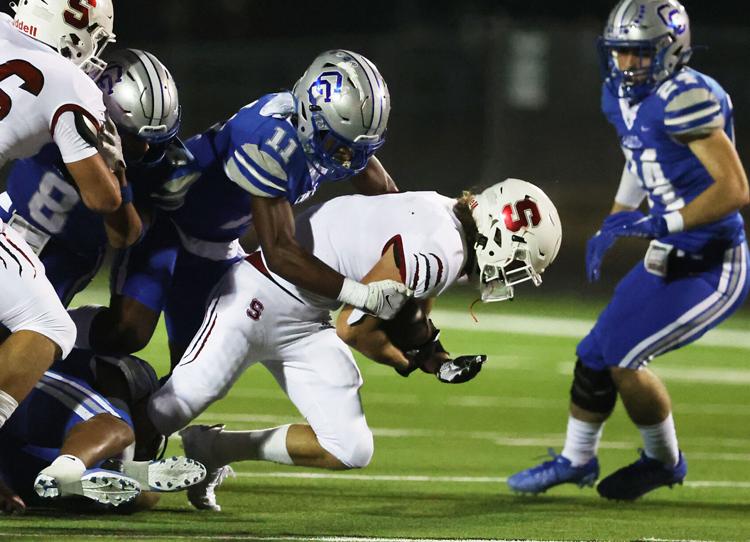 Connally Salado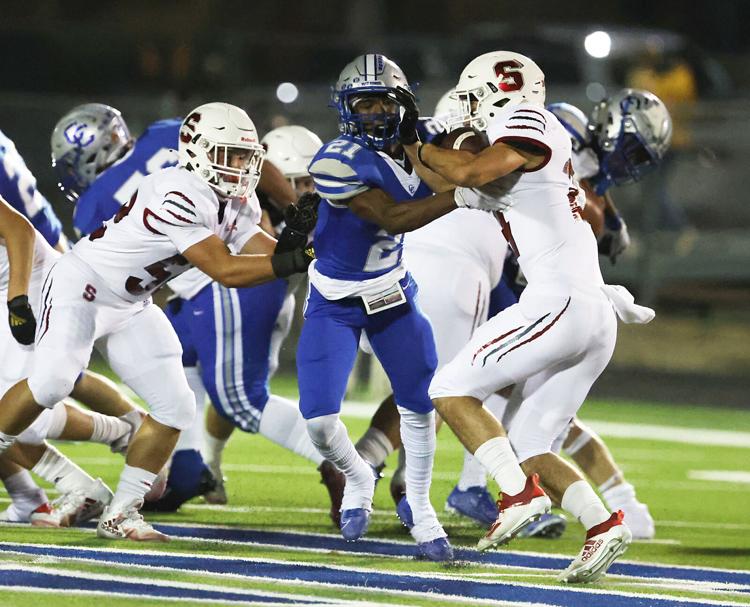 Connally Salado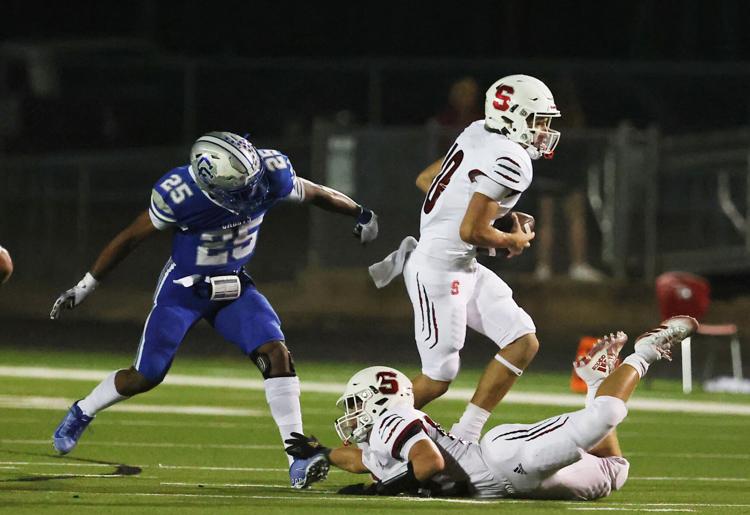 Connally Salado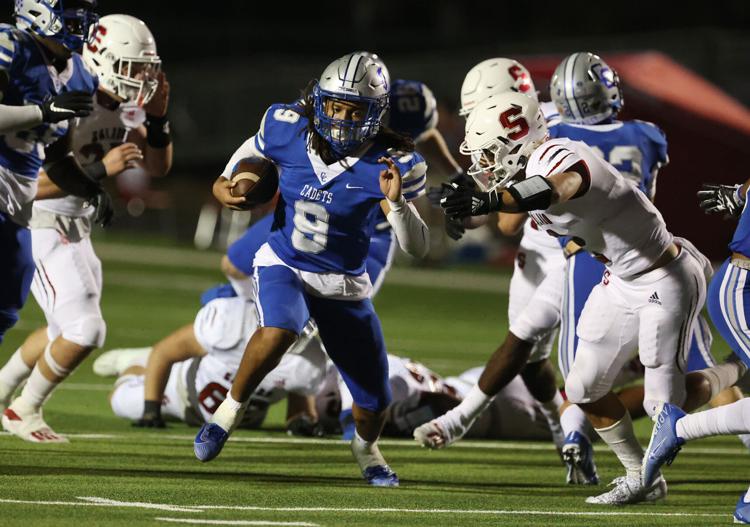 -- HIDE VERTICAL GALLERY ASSET TITLES (copy) -- (copy)
Get in the game with our Prep Sports Newsletter
Sent weekly directly to your inbox!