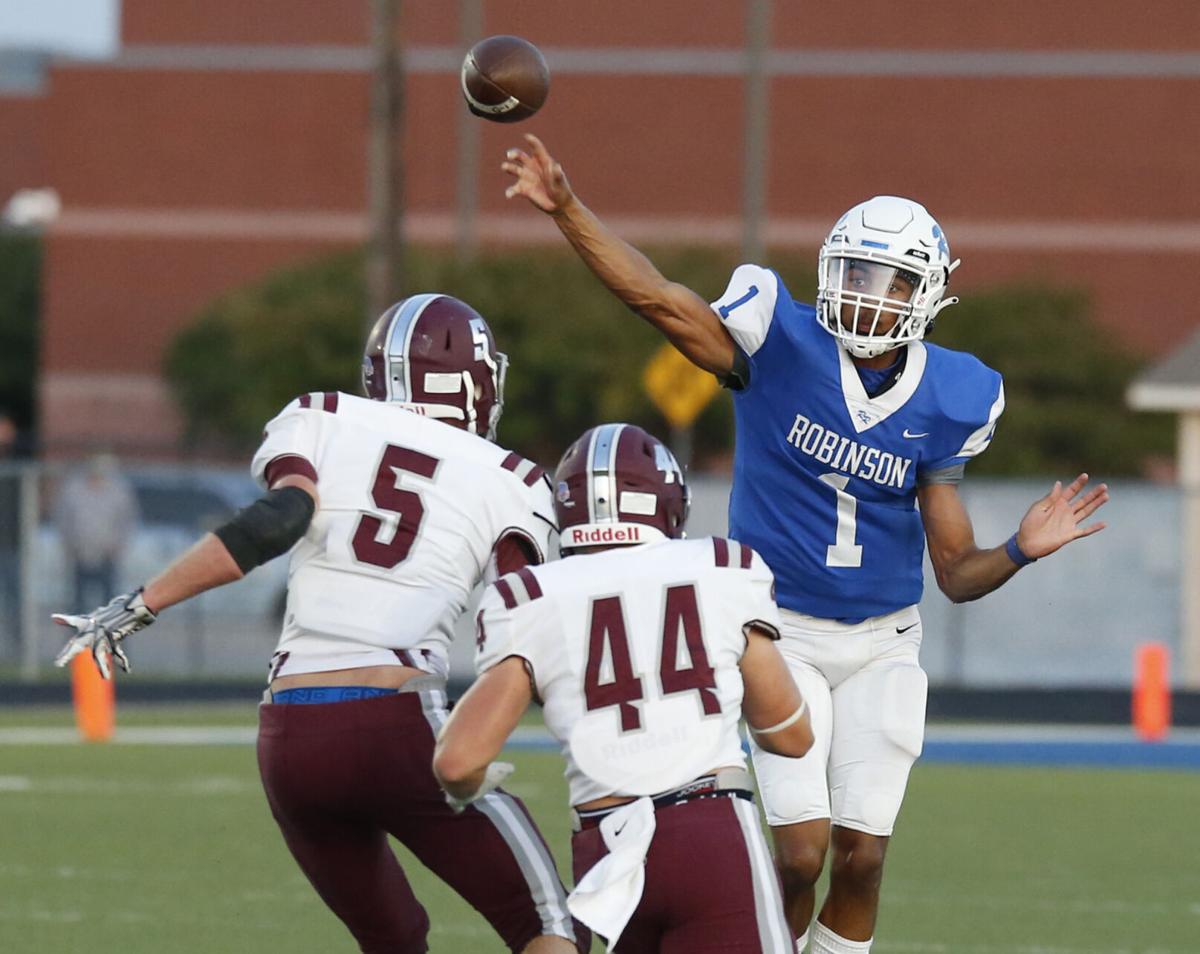 I think this 2020 process is going to make us stronger.
At least my experience in sports and life in general is that, when you're forced to go through something difficult, you often come out the other side with more depth of experience. That's what they say and that's what I've seen.
For example, the Lorena Leopards and Gatesville Hornets were pretty much all set to play a football game on Friday night. But then COVID-19 derailed it. I'm still a little baffled that one person's illness can upend the planned activity for two communities at a moment's notice. Having said that, I think Lorena and Gatesville made the right decision not to play. I think they realized that if they played and both teams suffered an outbreak — unlikely as that is in my opinion — it could have a ripple effect throughout the state.
How will not playing make them stronger? I think it might change the perspective of some players. They might start to look at a game as a privilege and play with more intensity when it kicks off. They might drop any sense of nervousness and just live in the moment on a Friday night.
I hope things break that direction anyway.
I know my viewpoint has changed. I've been sitting in the visiting stands, which is a world away from the press box. It's closer to the field than my normal perch and I've been right in among the hardcore fans. That in itself has been enlightening. But I'm also able to see substitutions and conversation on the sideline I wouldn't otherwise focus on, which might make me a better sportswriter in the long run.
I'm optimistic enough to think a vaccine for COVID-19 will be available sometime before March Madness next spring and that we'll be back to normal when football season starts next August.
But the lessons learned in this moment might just stick with us for a lot longer.
That's it for my sermon, here's a look at some of the action that came in late Friday and during the day on Saturday.
West 28, Blooming Grove 7
In Blooming Grove, the West Trojans controlled the second half, shutting out Blooming Grove to win for the second-straight week.
After the contest was tied at 7 at halftime, West running back Trey Janek scored the go-ahead touchdown with an 11-yard run early in the third quarter.
West (2-1) iced the game in the fourth quarter when running back Landon Edwards scored on an eight-yard touchdown run and Janek added a 60-yard romp.
Trojans D-lineman Jaden Anderson led an outstanding effort by the Trojans defense as he posted eight tackles, including five for losses.
West handed Blooming Grove (2-1) its first loss of the season.
Bruceville-Eddy 35, Florence 21
In Eddy, Bruceville-Eddy quarterback Trapper Ensor passed for 231 yards and a touchdown and rushed for 44 and two more scores to lead the Eagles to their first victory of the season.
Bruceville-Eddy running back Pablo Rubio got in the act with 127 rushing yards and a pair of touchdowns. He also caught two passes for 67 yards and a score and Eagles receiver Caleb Pate turned two catches into 95 receiving yards.
Linebackers Colby Tolbert and Cam Fouts and defensive tackle Chris Martinez led the Eagles charge as they limited Florence. Tolbert posted a team-high 14 tackles, Fouts had nine stops and a fumble recovery and Martinez made seven tackles and forced a fumble.
Bruceville-Eddy (1-2) hosts Leon next week. Florence dropped to 0-3.
Abbott 51, Covington 6
In Covington, the Abbott Panthers kept up their trend of rolling to a win behind the strong running of Kadyn Johnson.
The Panthers put the ball in Johnson's hands 24 times and he produced 261 rushing yards and seven touchdowns to lead Abbott to a mercy-rule victory over Covington on Friday night.
Abbott (3-0) outgained the Owls 331-69 in total offensive yards.
Kane Klaus led the Panthers on the defensive side with 12.5 tackles, including a couple of tackles for losses.
Johnson ran for touchdowns of 24, 7, 12 and 4 yards as Abbott surged to a 25-0 lead in the first quarter. Covington (0-2) scored its only touchdown early in the second quarter, but the Owls couldn't keep up.
Rosebud-Lott 60, Texas Wind 0
At Paul Tyson Field, the Rosebud-Lott Cougars piled up more than 500 yards of offense as they rolled over Texas Wind.
Cougars quarterback John Reyne passed for 144 yards and three touchdowns. His alternate, Jamarquis Johnson, threw for another 137 yards and a TD. Jordan Landrum was a favorite receiving target of both as he caught eight passes for 178 yards and three scores.
Rosebud-Lott improved to 2-1 this season, already matching the Cougars' win total of the last two seasons combined. Texas Wind fell to 1-2.
Parkview Christian 36, Aquilla 18
The Parkview Christian Pacers jumped out to an 18-0 halftime lead on their home field and made it stand up for a victory over Aquilla.
Parkview ran the ball effectively for much of the night. Pacers CJ Lanehart and Josh Gaddy combined for 214 rushing yards and three touchdowns.
The Parkview defense posted eight sacks and returned two fumbles for touchdowns as the Pacers (1-2) notched their first win of the season and sent Aquilla to a 1-2 record so far.
SATURDAY
Mart 46, Anahuac 14
In Madisonville, Mart quarterback Roddrell Freeman threw a pair of TD screen passes and scored on a couple of dives in the first half to put the top-ranked Panthers on their way to a victory over Anahuac at Madisonville Mustang Stadium.
Freeman dumped a pass off to Kylderion Campbell, who turned it into a 45-yard touchdown that gave Mart its initial 7-6 lead. Later in the first half, Freeman found Keishawn Clater on a similar play that went 77 yards for a touchdown.
Mart led 26-6 at halftime and stiff armed Anahuac the rest of the way thanks to multiple takeaways in the second half.
The Panthers (3-0), who are ranked No. 1 in Class 2A Division II, have now beaten three straight 3A D-I programs. Mart will try to make it four when it hosts Whitney.
Clyde 52, Riesel 14
In Dublin, Clyde jumped out to a 31-7 lead over Riesel by intermission and didn't let the Indians turn the momentum in the second half.
Riesel's Austin Searcy ran 53 yards for a touchdown midway through the third quarter, cutting Clyde's lead to 17, but that's as close as the Indians would get.
Riesel (2-1) suffered its first loss of the season after opening with wins over Marlin and Hamilton. Clyde got in the win column for the first time after losses to traditional powers Idalou and Cisco the last two weeks.
---
Photos: High school football Week 3 around Waco, Central Texas
Robinson Troy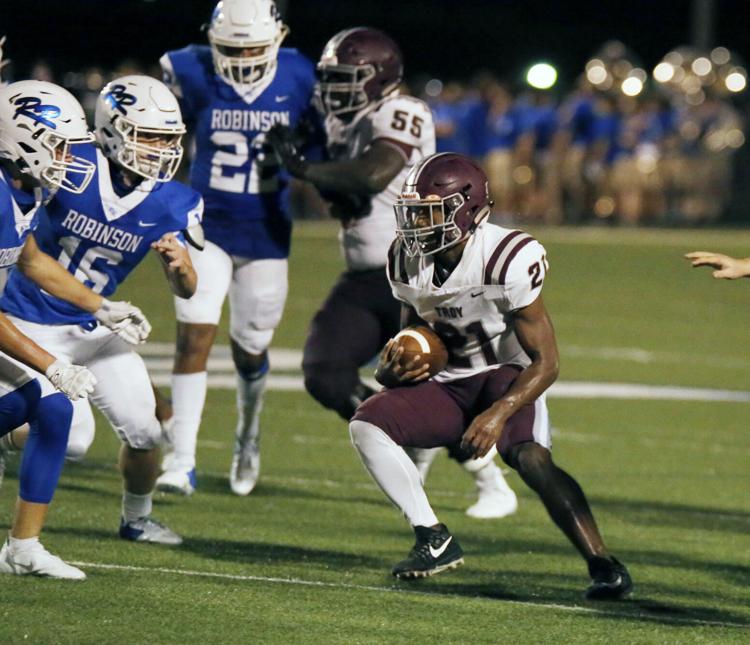 Robinson Troy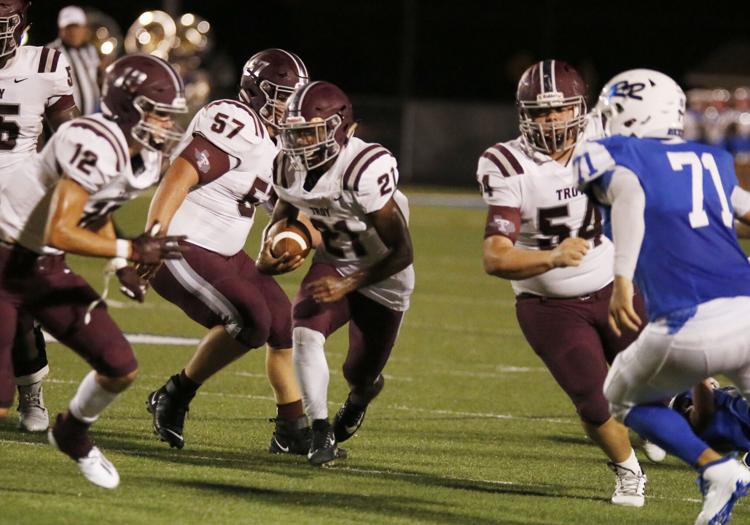 Robinson Troy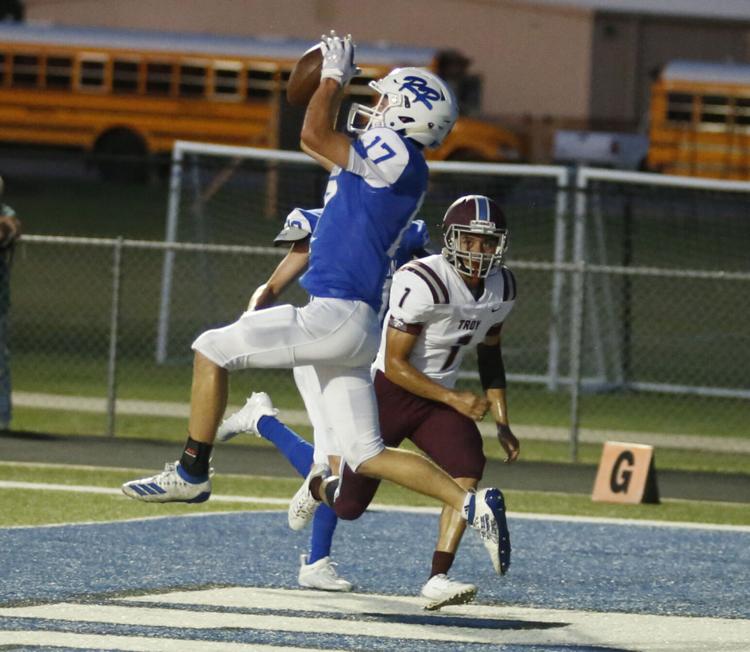 Robinson Troy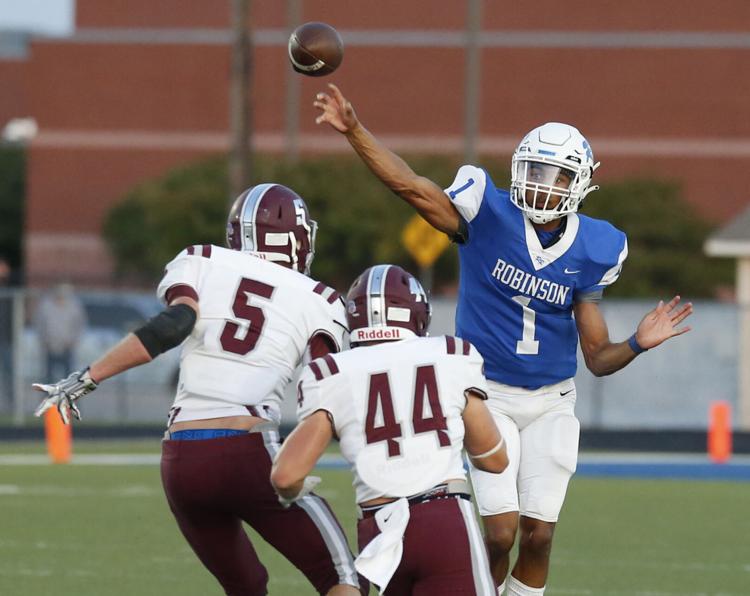 Robinson Troy
Robinson Troy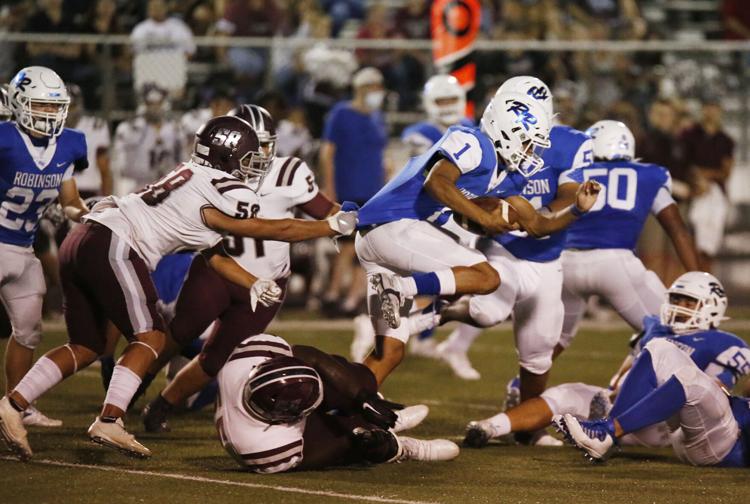 Robinson Troy
20200911 BREMOND V MILANO MM 02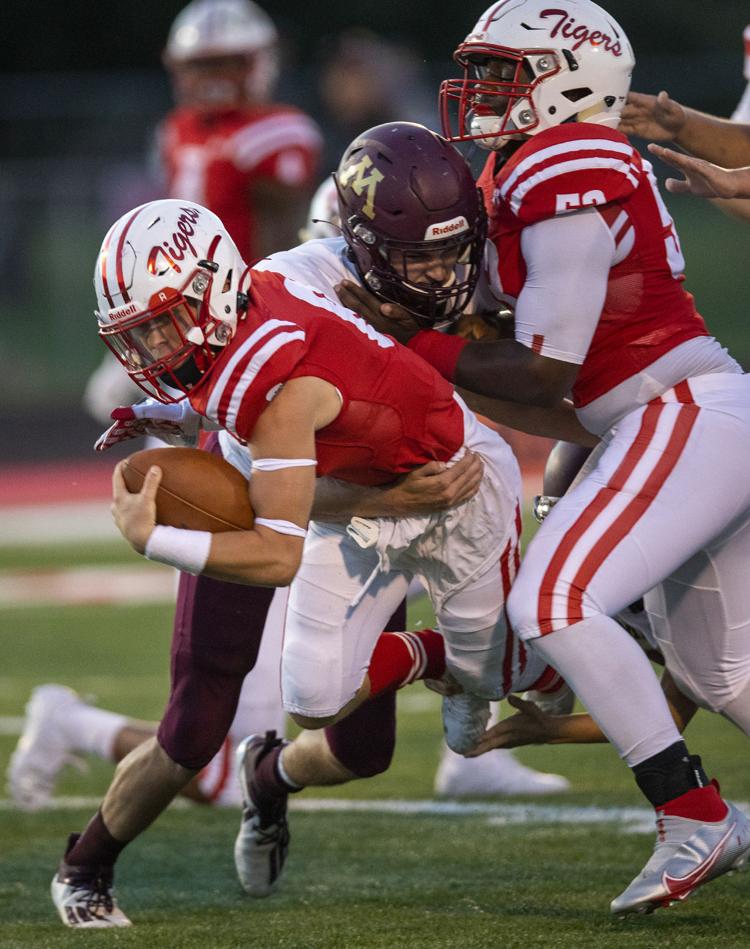 20200911 FRANKLIN V CAMERON MM 01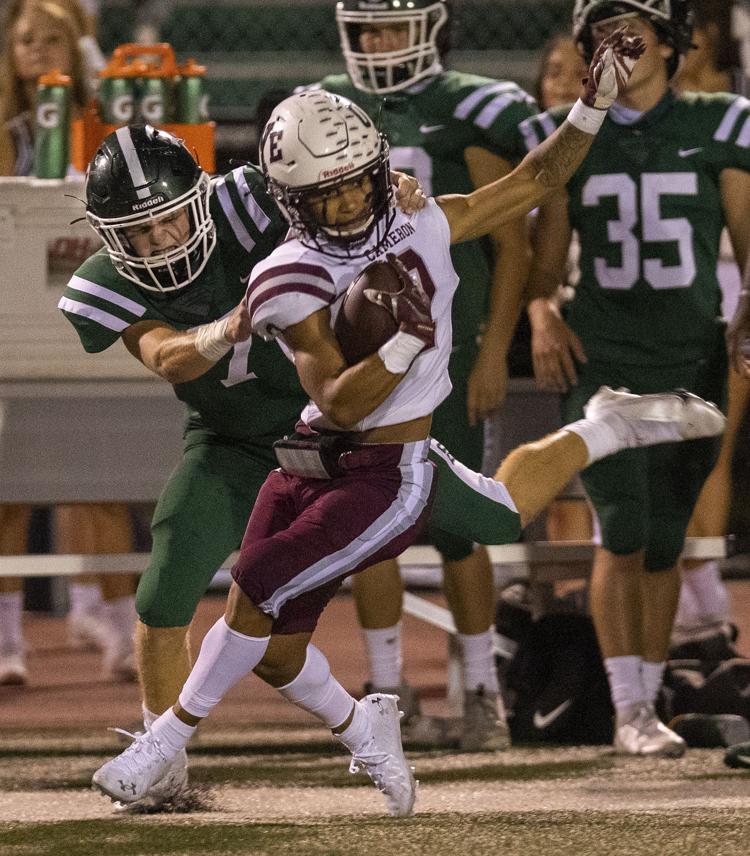 Connally Springtown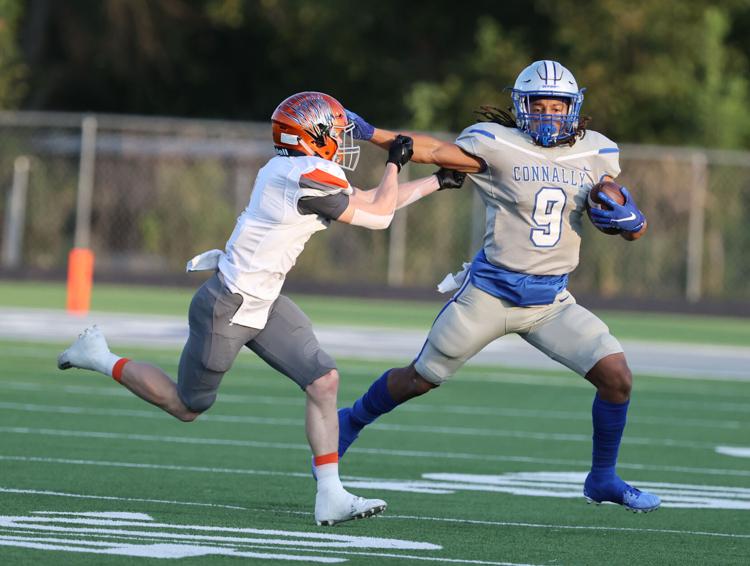 Connally Springtown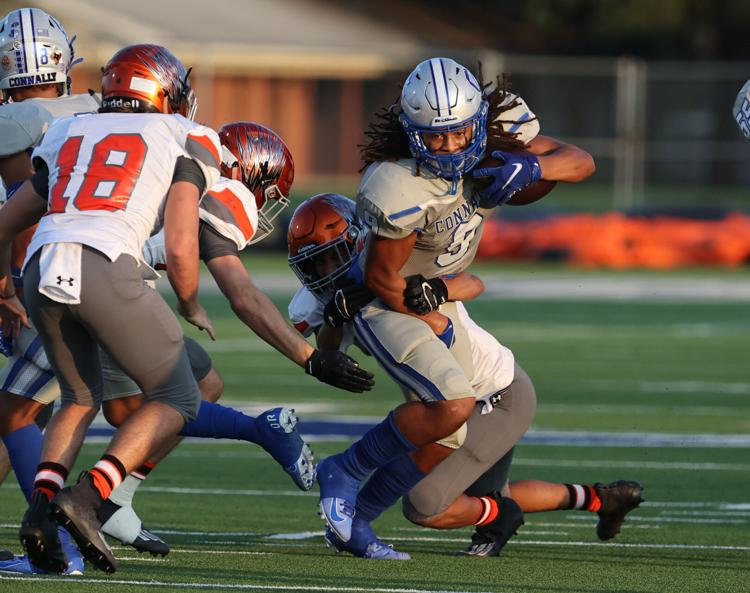 Connally Springtown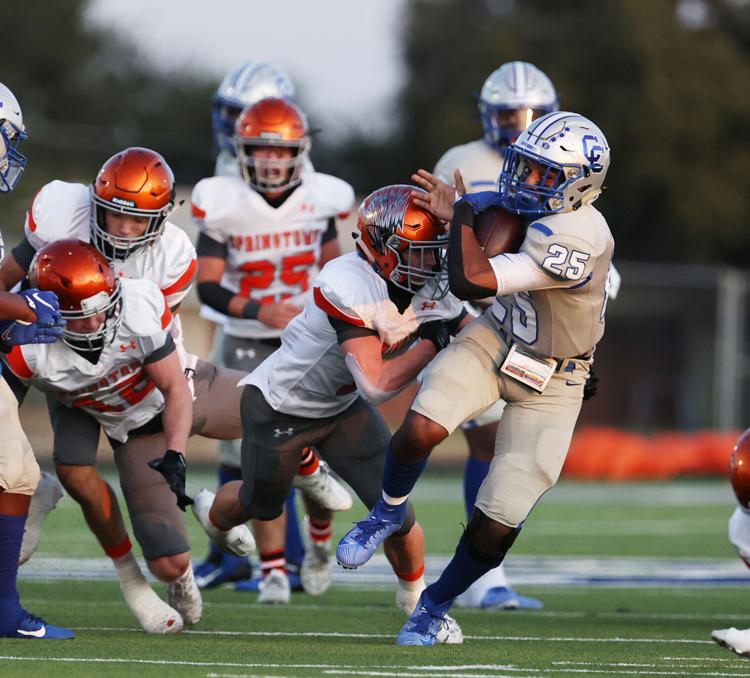 Connally Springtown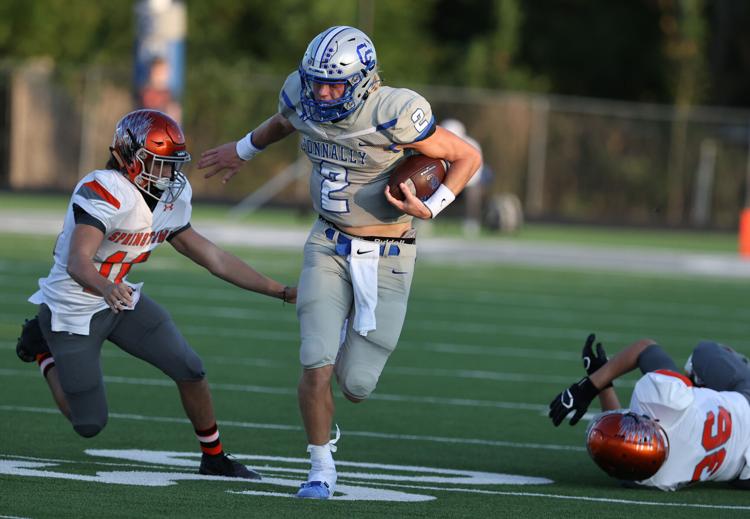 Connally Springtown
Connally Springtown
-- HIDE VERTICAL GALLERY ASSET TITLES (copy) -- (copy)
Get in the game with our Prep Sports Newsletter
Sent weekly directly to your inbox!