There are a lot of good reasons to hope that the 2020 football season makes it to the end without too many interruptions. But the potential matchups and showdowns in District 11-3A Division I have to be near the top of the list.
Lorena, a solid puncher in a tough Central Texas 4A district for years, moves into this 3A Division I loop with a trio of teams that spent most of last year ranked in the state's top 10.
Troy swiped a district title from powerhouses Cameron Yoe and Rockdale in 2019 and they're all back together again with the addition of Lorena and another Super Centex mainstay in McGregor.
Picking district bests sometimes requires a little guesswork, but not so much in 11-3A D-I. Troy's Zach Hrbacek rushed for more than 2,700 yards last season, Rockdale returns a versatile QB and Cameron Yoe, as per usual, has a standout receiver.
There might not be a tougher loop in the area to make the all-district team.
District 11-3A Div. I Predictions
Team (enrollment) 2019 '18 '17 '16 '15
1. Rockdale (443) 8-3 (4-2) 7-4 13-3 11-2 9-3
2. Troy (457) 12-2 (6-0) 9-3 3-7 5-6 8-3
3. Cameron Yoe (482) 11-2 (5-1) 11-2 4-7 11-3 14-2
4. Lorena (505) 5-5 (2-2) 11-2 5-7 8-4 9-4
5. McGregor (404) 4-6 (2-4) 4-6 6-5 4-6 5-6
6. Caldwell (512.5) 3-7 (1-4) 3-7 4-6 5-6 7-5
7. Academy (455) 2-8 (1-5) 4-7 3-7 4-6 5-6
QB: Jace Robinson, Rockdale
WR: Za'Korien Spikes, Cameron Yoe
Line: Reese Huffman, McGregor
Defense: LB Callan Weaver, Lorena
Cameron Yoemen
2019: 11-2 (5-1), reached regional semifinals
Head coach: Tommy Brashear (fifth season: 37-14)
Returning starters (O/D): 4/4
All-time: 715-348-40 since 1911
Playoffs: 75-40-3 in 46 trips, most recently 2019
State titles: 4 (1981, 2012, 2013, 2014)
Outlook: The Yoemen offense thrived with QB Braden Brashear passing for almost 3,000 yards and 36 touchdowns in 2019, but now they have to find a new head. A trio of candidates — Zane Zeinert, Ryan Muniz and Caden Green — are competing for the spot. Tommy Brashear said they feel good about whoever wins it.
WR Za'Korien Spikes, who had 39 catches for 929 yards last season, will cause discomfort for opposing defenses no matter who is throwing him the ball. Brashear also expects the Yoemen will find creative ways to get Spikes the ball.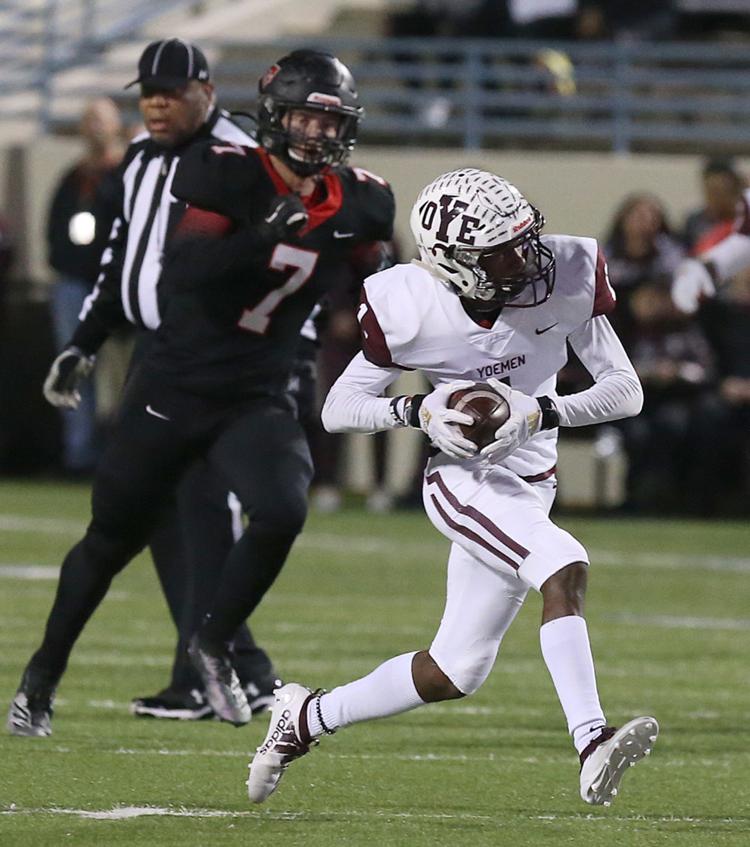 RBs Phaibian Bynaum and Henry Hubnik are the top prospects to lead Cameron Yoe in rushing. They'll be running behind an offensive line with just one returning starter, Garfield England.
DL Eduardo Gil tallied 42 tackles and a pair of sacks last season. He and LB Fabian Solomon lead the defense and will be bolstered by the two players who miss out on the QB job.
The Yoemen will be relying on contributions from a JV squad that went 10-0 last season to live up to high expectations.
9/11 at Franklin 7:30 p.m.
10/2 at Rockdale* 7:30 p.m.
10/30 at McGregor* 7:30 p.m.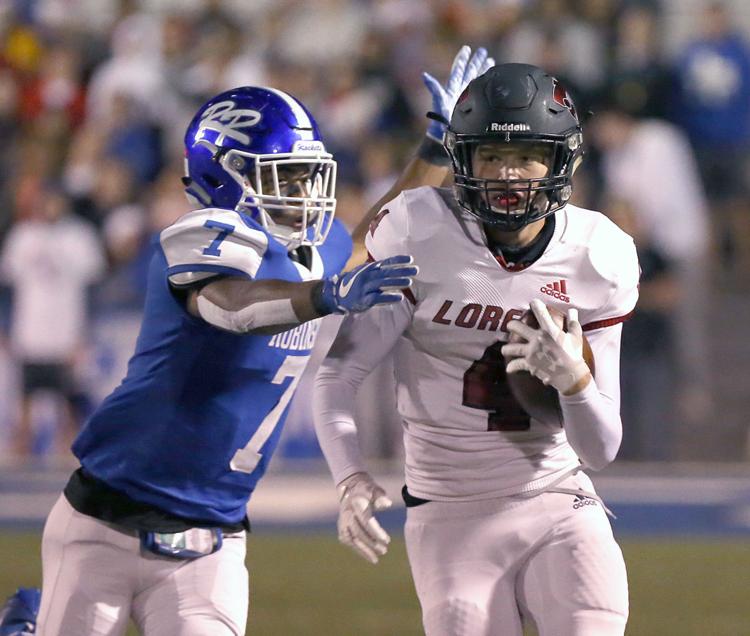 Lorena Leopards
Head coach: Ray Biles (29th season: 176-133)
Returning starters (O/D): 4/6
All-time: 400-456-32 since 1921
Playoffs: 30-18 in 20 trips, most recently 2018
Outlook: When the UIL released its initial reclassification numbers last winter and it became apparent that Lorena would move to 3A Division I, many thought it spelled at least two years of domination for the Leopards.
Then the district alignment came out.
Biles said last week that his team is in the same district as it was, meaning 11-3A D-I will be every bit as tough as the Leopards old district, which included Connally, Mexia, Fairfield, Robinson, Salado and Madisonville.
Lorena will attack its new surroundings with a lot of new pieces. A year ago, the Leopards could count on QB Bradley Lina and WR Ty Moore to make plenty of plays. Now the Leopards have a QB battle between Ryne Abel, the JV quarterback last season, and Ben Smedshammer, who returned to the Leopards after playing at Midway in 2019.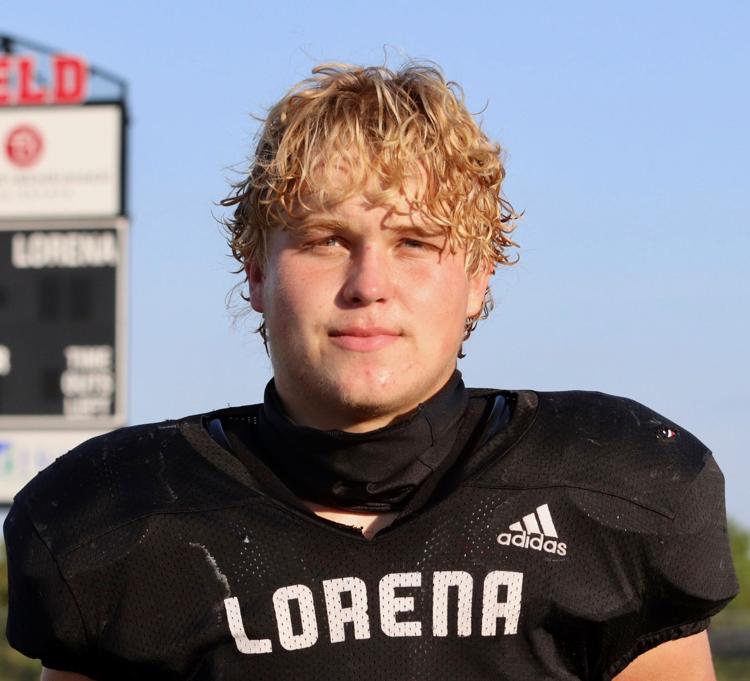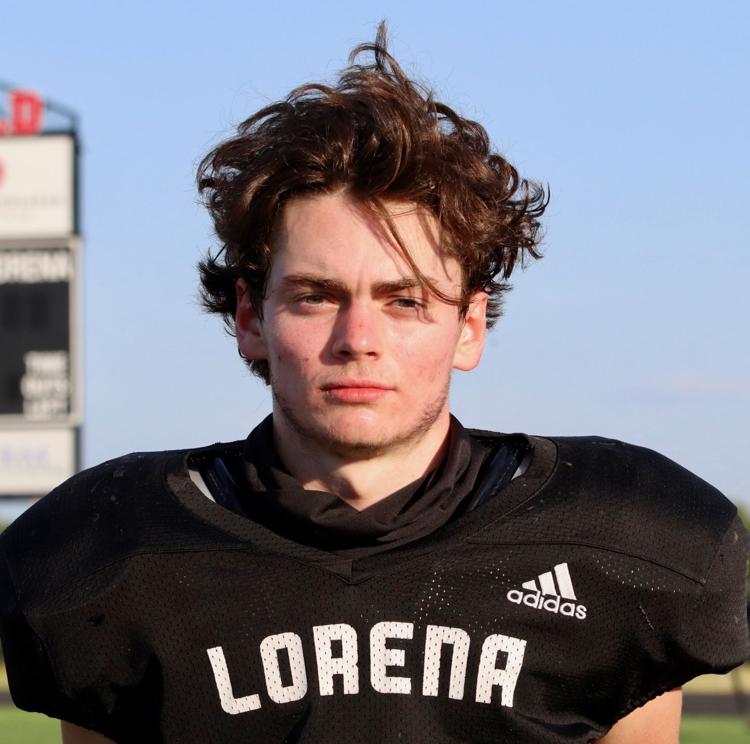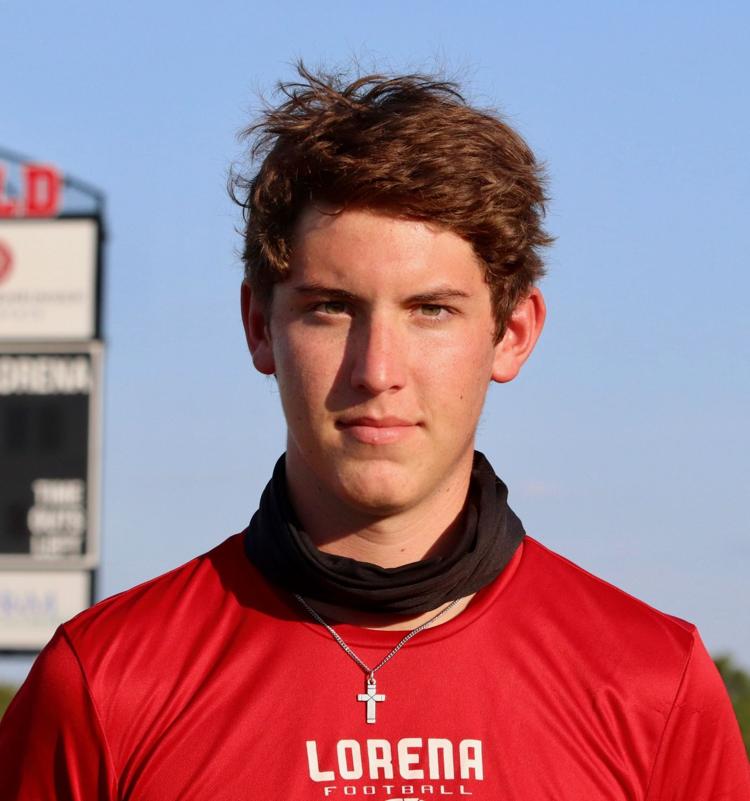 Lorena has a couple of offensive playmakers returning in RB Rhett Hanson and WR McCray Lewis.
Leopards LB Callan Weaver posted 112 tackles with 8 TFLs in a tough 4A D-II district last season. He'll lead a defense with a good group of returners coming back, including DB Daylan Browder and LB Reed Michna.
8/28 at Franklin 7:30 p.m.
9/4 China Spring 7:30 p.m.
9/11 at Gatesville 7:30 p.m.
9/18 Madisonville 7:30 p.m.
10/16 McGregor* 7:30 p.m.
10/23 at Cam. Yoe* 7:30 p.m.
10/30 Caldwell* 7:30 p.m.
11/6 at Rockdale* 7:30 p.m.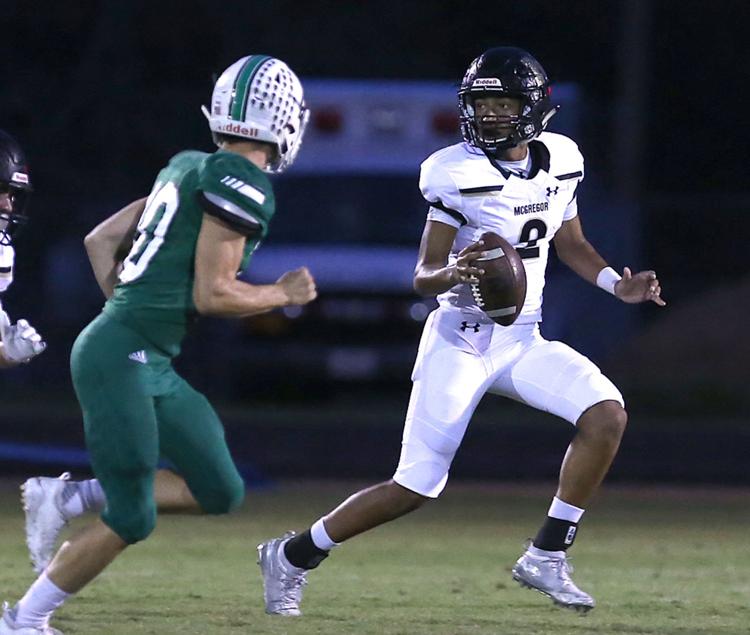 McGregor Bulldogs
Head coach: Mike Shields (second season: 4-6)
Returning starters (O/D): 6/9
All-time: 600-392-33 since 1910
Playoffs: 45-34 in 37 trips, most recently 2017
Outlook: In different circumstances, this McGregor Bulldog team might be a district favorite as it returns a prolific quarterback, quality offensive lineman, a good WR target and nine starters on the defensive side.
Bulldogs QB VeAndre McDaniel passed for 2,041 yards and 20 TDs and rushed for another 715 in 2019.
"This will be his third year as a starting quarterback," Shields said about McDaniel. "He's just a lot more mature this year. He's getting his reads right. He's looking good so far."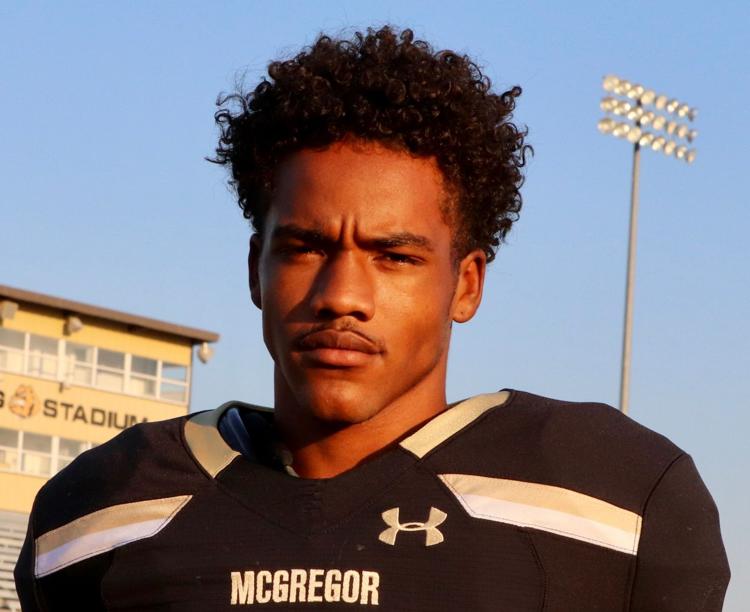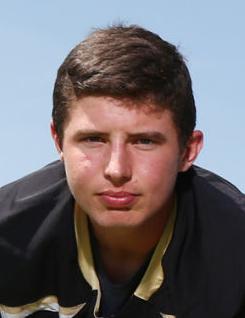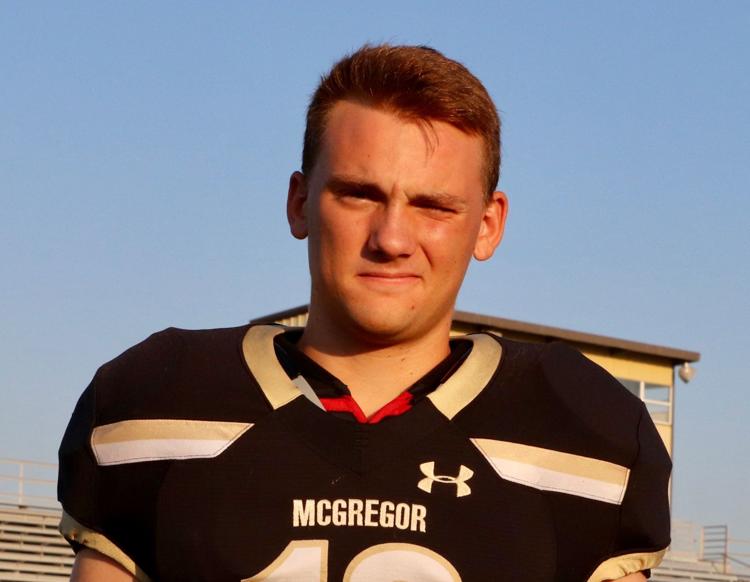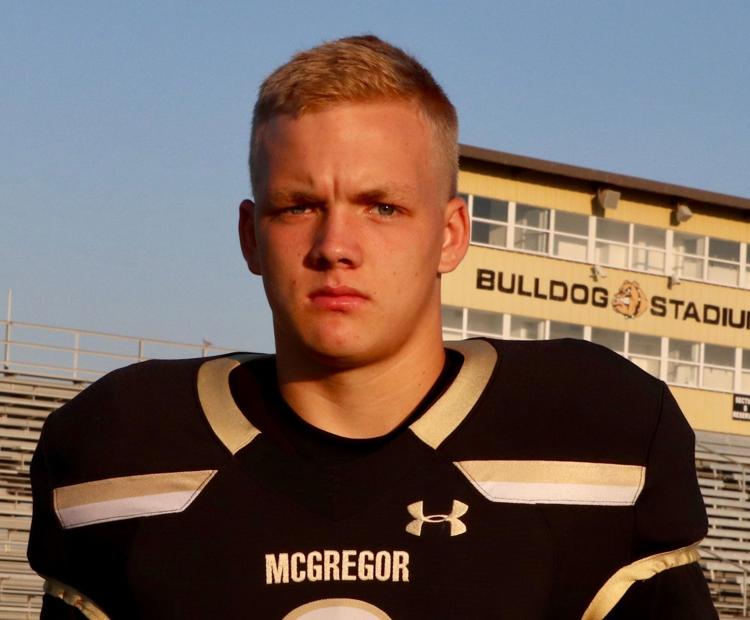 WR Deondre Parker had more than 400 receiving yards as the Bulldogs secondary target last season and will likely step into the go-to-guy role. RB Dayton Threadgill could be ready for a breakout year.
McGregor should be solid up front on defense as DT Reese Huffman, DT Will Allison and DE Campbell McCauley all had more than 50 tackles in 2019. LB Chad Lorenz led the Bulldogs in total tackles last year with 81.
But Shields knows his team will be underdogs much of the time in district play. Cameron Yoe, Rockdale and Troy were three of the best teams in 3A Division I last fall and the district adds 4A drop downs in Lorena and Caldwell. That means a big challenge and perhaps a big opportunity for McGregor.
8/28 at Lake Worth 7 p.m.
9/18 at Arl. Oakridge 7 p.m.
10/2 at Academy* 7:30 p.m.
10/16 at Lorena* 7:30 p.m.
10/30 Cameron Yoe* 7:30 p.m.
11/6 at Caldwell* 7:30 p.m.
Troy Trojans
2019: 12-2 (6-0), reached regional final
Head coach: Ronnie Porter (seventh season: 42-26)
Returning starters (O/D): 6/4
All-time: 412-370-22 since 1937
Playoffs: 19-16-1 in 20 trips, most recently 2019
Outlook: Troy stepped up as one of the major players in 3A Division I last season, defeating Rockdale and Cameron Yoe on the way to an undefeated district title. Only eventual state champion Grandview could slow down the Trojans.
There's still a lot to be excited about in Troy. The Trojans put down brand new field turf and there's a good chance RB Zach Hrbacek is going to run up and down it this season. Hrbacek, the 2019 Super Centex Offensive Player of the Year, rushed for 2,746 yards, 36 touchdowns and gained more than eight yards per carry a year ago.
Hrbacek will be running behind an experienced offensive line that includes Brady Mays, back from an injury last fall, Elijah Sunderman and Zach Westbrook.
In the second week of preseason practice, junior Jace Carr and senior Jase Schmidt were battling to start at QB.
Trojans LB Kadin Workman made Super Centex first team as a sophomore in 2019. Troy will lean on him as it brings along a relatively inexperienced defense.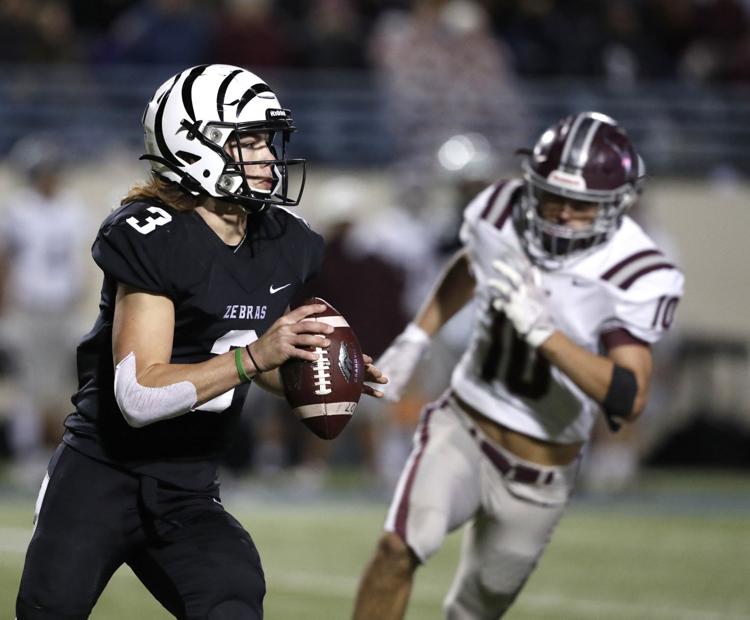 8/28 vs. Salado (at UMHB) 7:30 p.m.
9/11 at Robinson 7:30 p.m.
10/9 at McGregor* 7:30 p.m.
10/16 Cameron Yoe* 7:30 p.m.
10/23 at Caldwell* 7:30 p.m.
10/30 Rockdale* 7:30 p.m.
11/6 at Academy* 7:30 p.m.
Get in the game with our Prep Sports Newsletter
Sent weekly directly to your inbox!