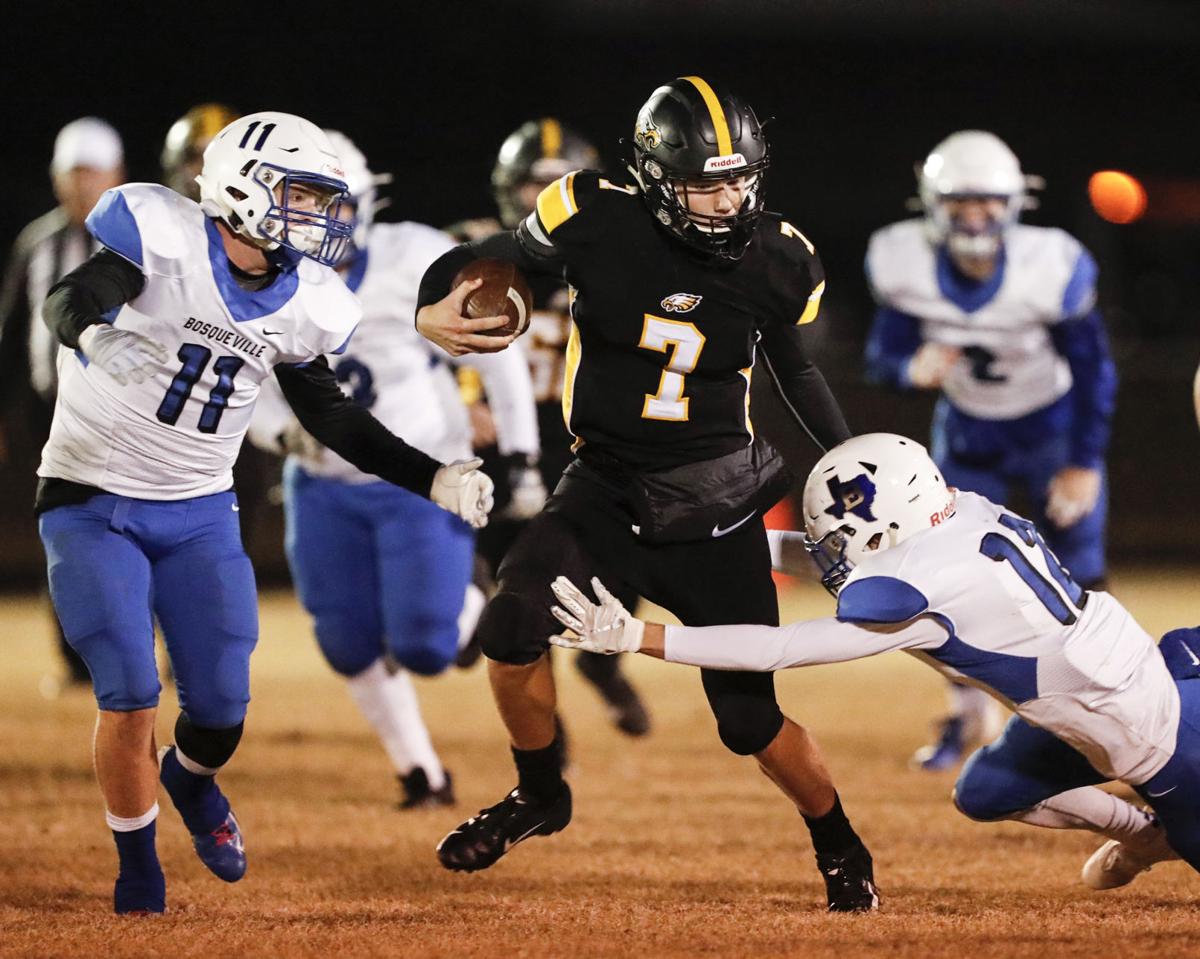 It might be a little hyperbolic to call District 12-2A Division I the "District of Doom," but it's easy to see how a person could get carried away.
Four teams in the loop — Holland, Thorndale, Bruceville-Eddy and Hearne — won seven or more games in 2019. And Thorndale (16), Hearne (19) and Holland (21) appeared in Texas Football's top 25 rankings for 2A Div. I going into this campaign.
However, for all the teams in the district accomplished last year, there are no sure things this season. Thrall leads the way in returning starters (7 on offense, 7 on defense) from teams that made the playoffs in 2019 with Hearne (7/6) a close second.
Holland, which traveled to the regional final, has to overhaul its offense with only one starter back on that side.
Bruceville-Eddy coach Kyle Shoppach made a huge impact on that program's attitude last season as he guided the Eagles to a rare district title. Bruceville-Eddy will have to maintain that energy just to compete for a playoff spot this time around. Meanwhile, Moody and Rosebud-Lott are trying to elevate their games to playoff contention.
District 12-2A Div. I Predictions
Team (enrollment) — 2019 / '18 / '17 / '16 / '15
1. Thorndale (213) — 9-3 (5-1) / 8-2 / 5-7 / 4-7 / 1-9
2. Hearne (212) — 7-5 (4-2) / 5-6 / 9-3 / 5-6 / 0-10
3. Holland (215) — 13-1 (6-0) / 10-2 / 10-3 / 5-5 / 9-3
4. Bruceville-Eddy (214) — 9-2 (6-0) / 5-5 / 5-6 / 6-4 / 4-6
5. Thrall (209) — 6-5 (3-3) / 3-7 / 9-3 / 10-2 / 7-4
6. Moody (203) — 3-7 (2-4) / 1-9 / 4-6 / 4-7 / 6-6
7. Rosebud-Lott (227) — 0-10 (0-6) / 2-8 / 7-5 / 2-8 / 4-7
QB: Trapper Ensor, Bruceville-Eddy
WR: Levi Lafavers, Bruceville-Eddy
Line: Bryce Poling, Thrall
Defense: DT Steven Craft-Mitchell, Hearne
Bruceville-Eddy Eagles
2019: 9-2 (6-0), reached bi-district round
Head coach: Kyle Shoppach (second season: 9-2)
Returning starters (O/D): 6/6
All-time: 305-513-29 since 1926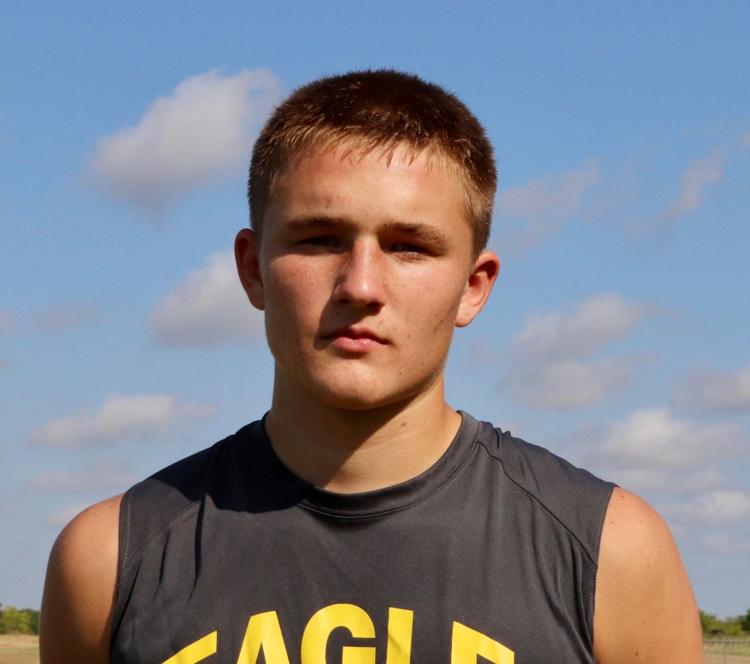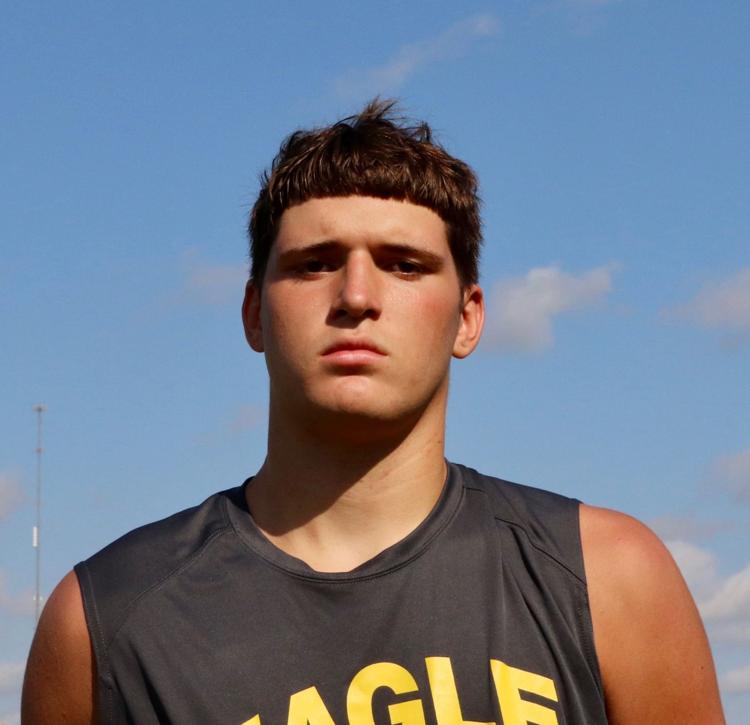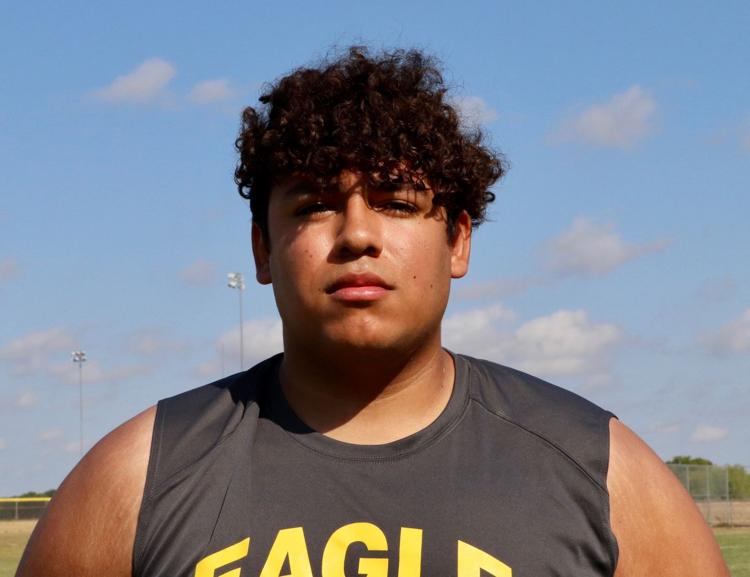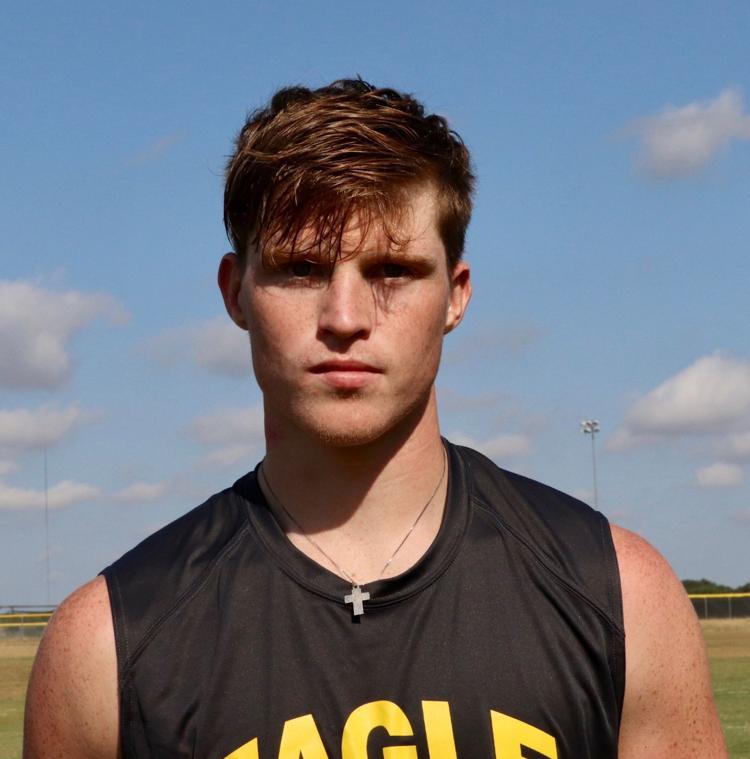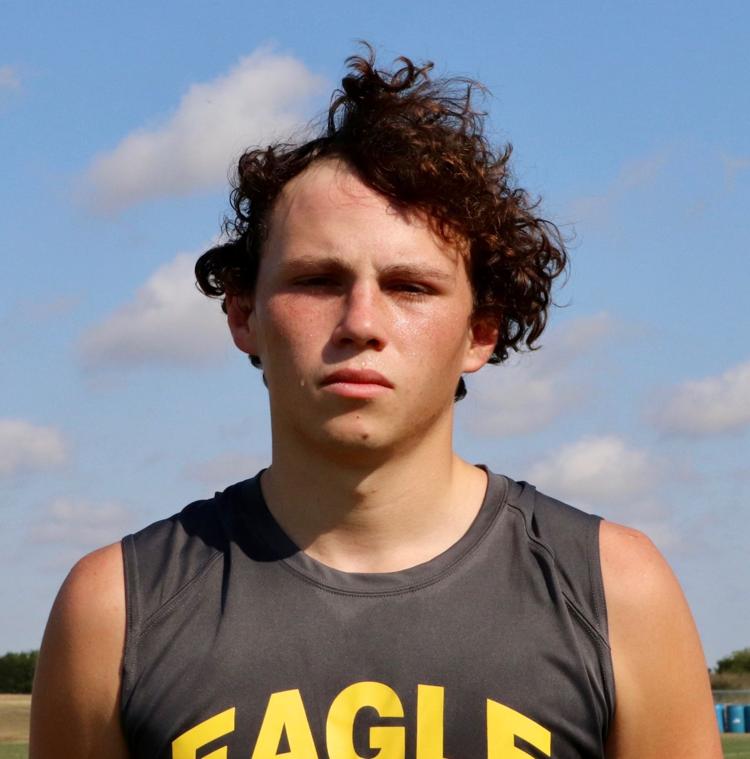 Playoffs: 3-6-1 in seven trips, most recently 2019
Outlook: Bruceville-Eddy enjoyed one of the best seasons in school history and definitely in the last 30-plus years as the Eagles won a district championship for the first time since the early 1980s.
The Eagles accomplished that while running behind star rusher Nathan Quattlebaum, who finished the season with 2,376 yards on the ground and 50 TDs. But Shoppach said he has a pair of backs ready to step into that role. He said he showed RB Caleb Pate and utility back Elijah Jarmon the holes that Quattlebaum ran through and encouraged them that they could do the same thing.
Bruceville-Eddy returns three primary starters on the offensive line, including Hunter Carter, Noah Cano and Cameron Fouts.
The Eagles also have a returning starter in QB Trapper Ensor, who passed for more than 1,600 yards and 18 touchdowns on the way to the district title. He'll be missing a major target from 2019 as T.J. Jarmon graduated, but Levi LaFavers is hungry to show what he can do with the football in his hand.
Bruceville-Eddy will flip seven of its best offensive players around on defense. But Shoppach said those guys represent the seven best motors on the team and have benefited from a year of conditioning for the purpose of playing the whole game.
8/28 at Millsap 7:30 p.m.
9/4 at Crawford 7:30 p.m.
10/9 at Hearne* 7:30 p.m.
10/16 Thorndale* 7:30 p.m.
10/23 at Moody* 7:30 p.m.
11/6 at Rosebud-Lott* 7:30 p.m.
Moody Bearcats
Head coach: Lonnie Judd (first season)
Returning starters (O/D): 8/8
All-time: 366-484-20 since 1916
Playoffs: 8-10 in 10 trips, most recently 2016
Outlook: Judd, a longtime assistant at Midway in the 1990s and 2000s, took over the Bearcats just before spring break and then the COVID-19 shutdown. But he got a chance to work with Moody's athletes during summer strength and conditioning and he's excited about their potential.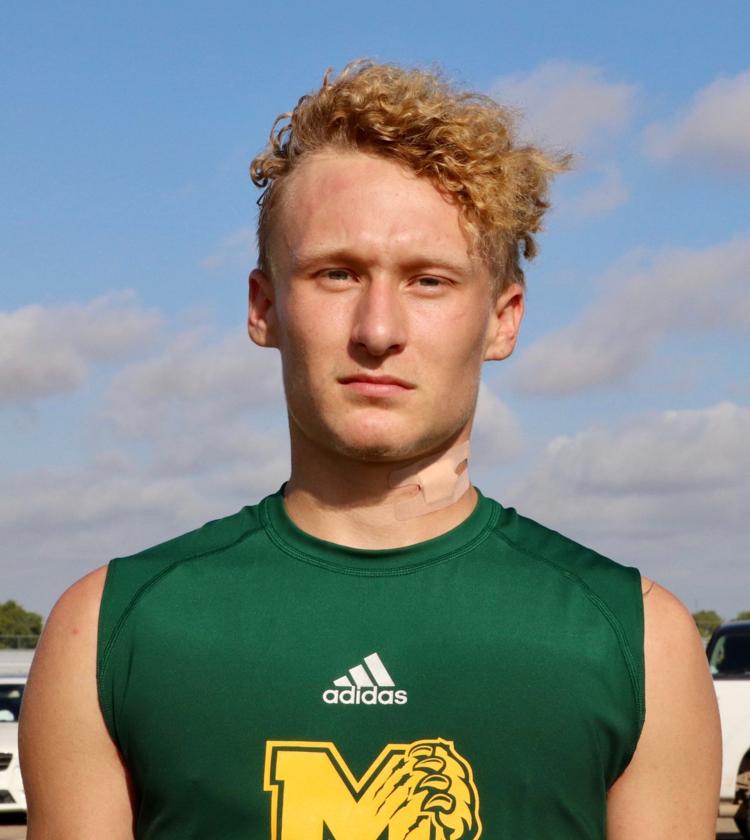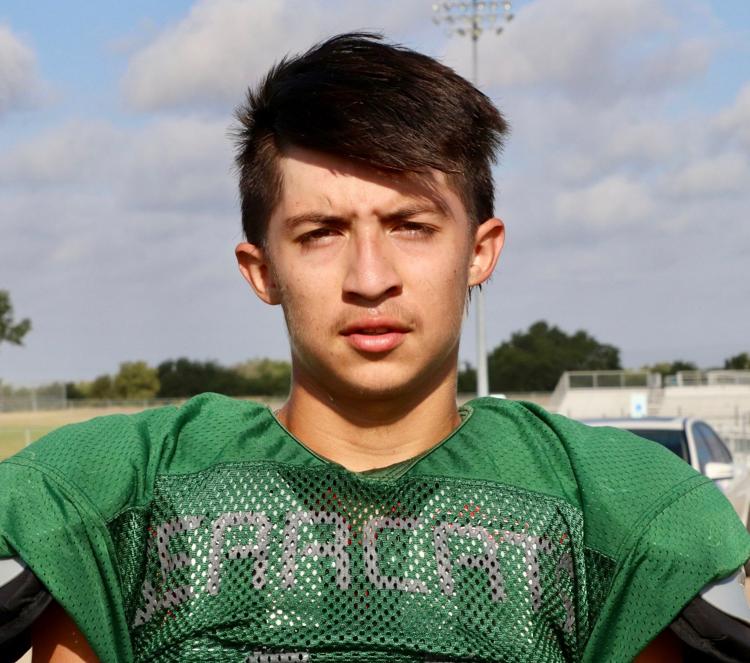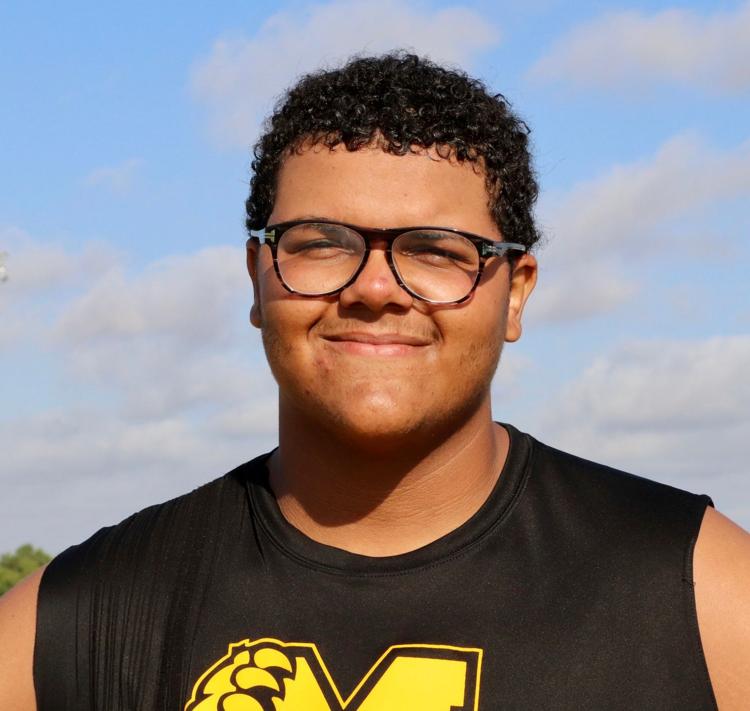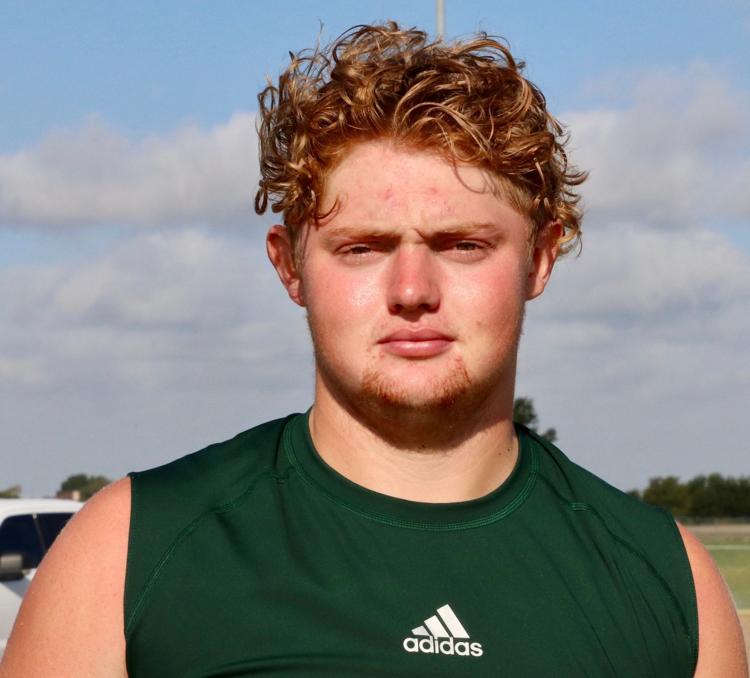 Moody will be led by sophomore QB Ryder Hohhertz, who was the district offensive newcomer of the year last fall. Judd said the Bearcats will lean on him both to lead the offense and at free safety on defense.
WR Jayden Fletcher figures to be a top target for Hohhertz and a solid cover corner starting on defense.
Judd said that in coming from big schools, where he coached the last 25 years, figuring out how to keep his guys fresh when they're playing both ways will be a challenge. That will be key for OL/DL Jayce McBride, who Judd says has skilled hands and feet.
LB Trent Curry is a leader on the defense. Judd calls him a "rough kid" with good size. Curry will work in some at TE, but likely will mostly concentrate on defense.
8/28 at Hamilton 7:30 p.m.
9/18 Valley Mills 7:30 p.m.
9/25 at Thorndale* 7:30 p.m.
10/16 at Rosebud-Lott* 7:30 p.m.
10/23 Bruceville-Eddy* 7:30 p.m.
10/30 at Thrall* 7:30 p.m.
Rosebud-Lott Cougars
Head coach: Brandon Hicks (first season)
Returning starters (O/D): 7/7
All-time: 256-271-5 since 1970
Playoffs: 18-15-1 in 16 trips, most recently 2017
Outlook: Hicks is excited to take over a program with rich tradition even if the results of late haven't been up to standard. "I think it's the perfect storm," Hicks said. "I couldn't be happier to be in the situation I'm in. The talent is here. It's a matter of putting it all together."
The first-year coach believes Rosebud-Lott's biggest weakness a year ago — too many holes on the offensive line — could be a strength this time around. The group is led by tackles Easton Fulton and Jackson Hughes and guard Nolan Kahlig.
LB/FB John Paul Reyna is the team's top returner from the 2019 squad. He's a big back that can lead block but also churn the offense in a one-back set. He'll get his share of carries along with utility back Colby Coker, whose potential excites Hicks.
The Eagles will likely start freshman Jamarquis Johnson at QB. Hicks said he's the type of player than can make a coach look smart and has a big upside given that he's going to get early varsity experience.
9/11 at Texas Wind 7:30 p.m.
9/25 at Thrall* 7:30 p.m.
10/9 at Thorndale* 7:30 p.m.
10/23 at Holland* 7:30 p.m.
11/6 Bruceville-Eddy* 7:30 p.m.
Get in the game with our Prep Sports Newsletter
Sent weekly directly to your inbox!