Following two straight trips to the Class 4A Division I state championship game, La Vega would be the favorite of almost any district it played in.
But third-year Pirates head coach Don Hyde is taking nothing for granted. District 5-4A Division I is loaded.
"It's a highly competitive district," Hyde said. "Look at it from top to bottom, every team made the playoffs last year. We're going into a situation where we're going to have to play some really good football to be successful."
The Pirates return 14 starters from last year's team that reached the state finals after winning the 2018 state title. But Midlothian Heritage should also be a district title contender with 11 starters back from last year's 9-5 regional finalist squad.
Stephenville is looking to build on a 6-5 season with six starters back on each side of the ball. Waxahachie Life returns 11 starters from a 7-4 team.
Brownwood needs some younger players to emerge since just seven starters are back from last year's 11-2 squad. Alvarado has to rebuild offensively since only one starter on that side of the ball is back from last year's 9-3 area finalist.
DISTRICT 5-4A DIV. I PREDICTIONS
Team (enrollment) 2019 '18 '17 '16 '15
1. La Vega (915) 14-2 (4-0) 14-2 14-1 13-1 16-0
2. Midlothian Heritage (1,039.5) 9-5 (4-1) 11-2 12-1 11-2 DNP
3. Stephenville (1061) 6-5 (2-2) 7-4 12-3 3-8 4-7
4. Brownwood (973) 11-2 (3-1) 4-6 6-5 6-4 11-3
5. Alvarado (1,110) 9-3 (6-0) 5-6 3-8 9-3 9-3
6. Waxahachie Life (944) 7-4 (3-2) 5-5 5-6 2-9 6-4
RB: Jar'Quae Walton, La Vega
Receiver: Haydon Wiginton, Midlothian Heritage
Line: OG Robert Allen, La Vega
Defense: LB Jordan Rogers, La Vega
La Vega Pirates
2019: 14-2 (4-0), reached Class 4A Div. I championship game
Head coach: Don Hyde (third season, 28-4)
Returning starters (O/D): 6/8
All-time: 538-364-28 since 1932
Playoffs: 57-31 in 34 trips, last in 2019
State titles: 2 (2015, 2018)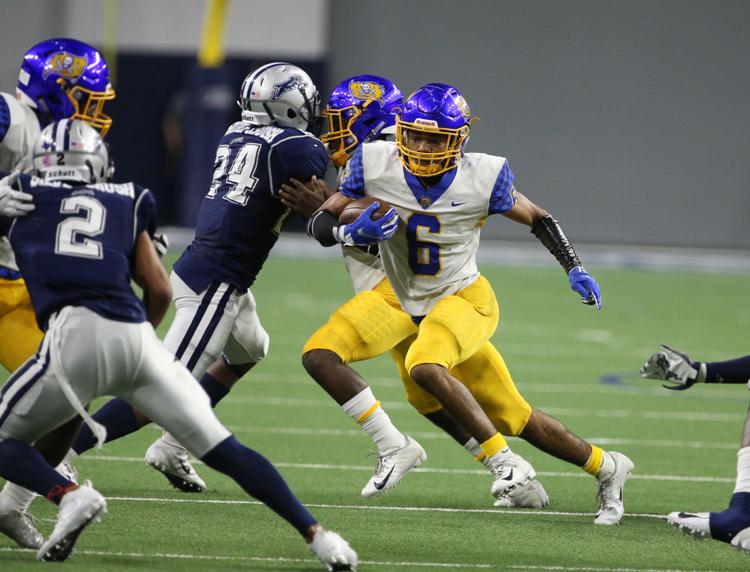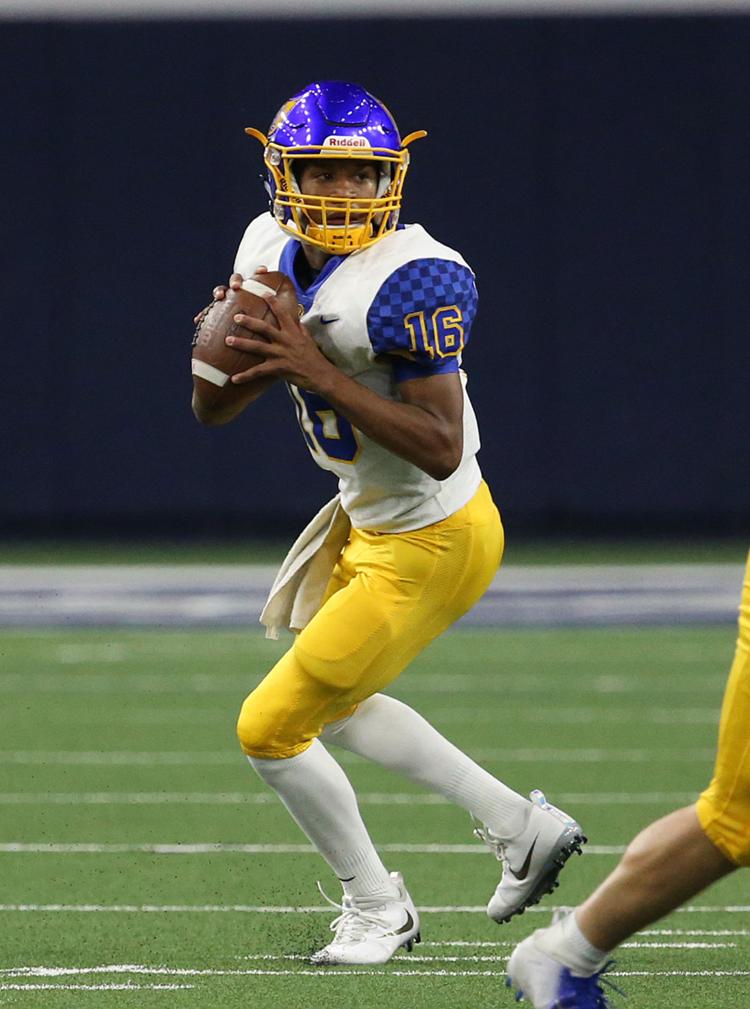 Outlook: The Pirates are seeking their third straight Class 4A Div. I state championship game appearance after winning in 2018 and losing to Carthage in last year's final.
They're loaded again with six offensive and eight defensive starters returning.
After leading the Pirates to the 2018 state title, Ara Rauls is back at quarterback after Landry Kinne played there last year. Rauls is also one of the best defensive backs in the state.
"Ara is doing a fabulous job," said La Vega coach Don Hyde. "He's been in the fire, he played 16 games at quarterback in 2018 and won the state championship. But it doesn't matter where you play him, he'd be successful."
Rauls will be joined in the offensive backfield by explosive Jar'Quae Walton and Jesse Majors-Sterling. La Vega will put another big, powerful offensive line on the field with first-team Super Centex choice Robert Allen, Andrew Brown and Damion Brown leading the way.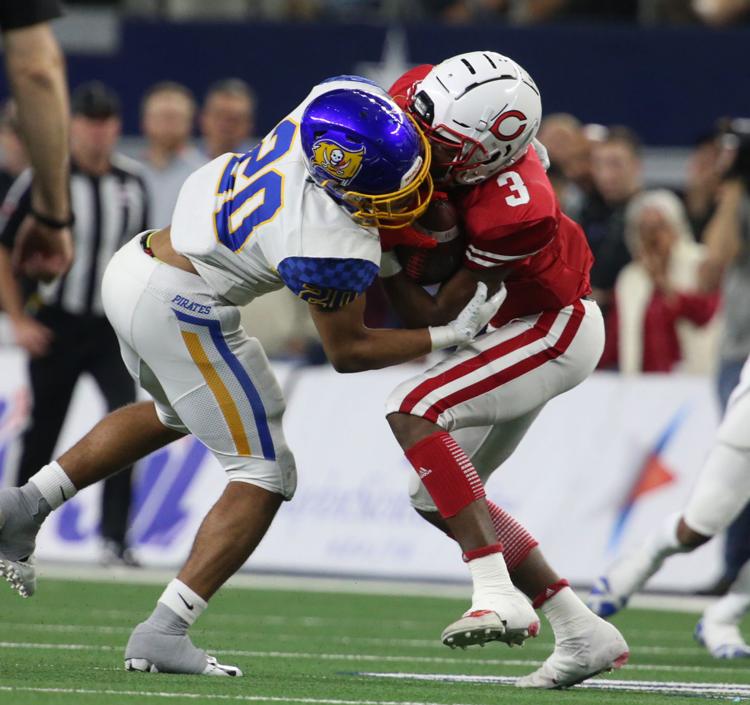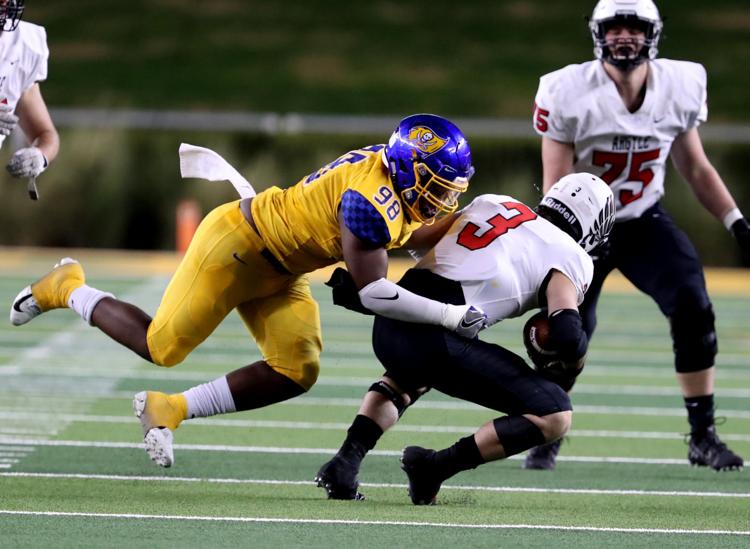 La Vega's defense is led by linebacker Jordan Rogers, the Super Centex defensive player of the year who amassed 142 tackles as a junior last season.
Linebacker LaTravius Johnson, defensive end RaeShawn Roberts and defensive backs Marcus White, Anthony Burns and Javon Iglehart will also be defensive leaders.
8/28 vs. Port Lavaca Calhoun 7:30 p.m. at Bastrop
9/11 vs. CC Calallen 7 p.m. at San Marcos
9/25 at W. Falls Rider 7:30 p.m.
10/9 at Stephenville* 7:30 p.m.
10/16 Brownwood* 7:30 p.m.
10/23 at Mid. Heritage* 7:30 p.m.
10/30 at Alvarado* 7:30 p.m.
11/6 Waxahachie Life* 7:30 p.m.
Get in the game with our Prep Sports Newsletter
Sent weekly directly to your inbox!