Glen Rose is the power broker in this district, most of which stayed together from the last two-year rotation in the current realignment period. The Tigers went undefeated in the loop in 2019 and have averaged nine wins over the last three seasons.
But Godley and Hillsboro seem ready to challenge for the district championship. Godley won eight games last fall, which included quality nondistrict wins over West and Clifton.
Hillsboro coach Steve Hale is determined to turn his alma mater into a winner. He was on the coaching staff during a 7-5 season in 2001 when the Eagles notched their last playoff victory.
Ferris and Venus have good numbers back, but they're both trying to find some surer footing as neither team won more than two games in 2019.
District 5-4A Div. II Predictions
Team (enrollment) 2019 '18 '17 '16 '15
1. Glen Rose (565) 7-6 (4-0) 11-2 9-2 8-5 3-7
2. Godley (618.5) 8-3 (3-1) 4-7 9-3 8-3 4-7
3. Hillsboro (528) 4-7 (2-2) 5-6 3-8 5-6 1-9
4. Ferris (765.5) 2-9 (1-3) 6-4 4-7 4-6 3-8
5. Venus (603) 1-9 (0-4) 1-9 3-7 3-7 3-8
QB: Ethan McBrayer, Godley
RB: Kolby Bartlett, Godley
WR: Dashone Blacknall, Hillsboro
Line: Trevor Manning, Hillsboro
Defense: LB Saveon Spencer, Hillsboro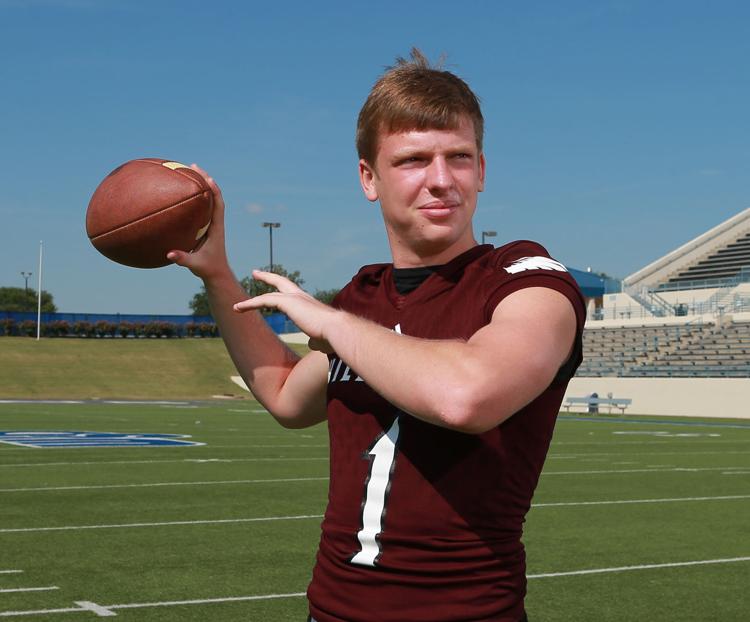 Hillsboro Eagles
2019: 4-7 (2-2), reached bi-district round
Head coach: Steve Hale (second season: 4-7)
Returning starters (O/D): 5/6
All-time: 423-572-29 since 1910
Playoffs: 6-19 in 19 trips, most recently 2019
Outlook: Eagles senior QB Thomas Pratt passed for 1,248 yards, rushed for another 371 and accounted for 21 touchdowns despite playing a partial season. "He's going to be a big one for us," Hale said. Pratt will also be a factor at safety on defense.
Pratt might have to help other playmakers emerge on offense. WR Dashone Blacknall showed some promise last season and Hale believes FB Emanuel Gutierrez has the potential to be a strong runner.
Hillsboro LBs Saveon Spencer and John Boston each had more than 100 tackles in 2019 on their way to first-team all-district honors. They will be the heart of a defense that's heavy on experience.
Hillsboro's last winning season came in 2001 and the Eagles have won just one playoff game since 1967, according to Hale. "We're going to raise expectations," he said. "Our kids are excited about it."
Hale said his players showed tremendous resolve to take the next step this season, starting in the winter and continuing despite the long spring shutdown.
9/11 at Bridgeport 7:30 p.m.
9/18 at Gatesville 7:30 p.m.
10/16 at Glen Rose* 7 p.m.
Get in the game with our Prep Sports Newsletter
Sent weekly directly to your inbox!