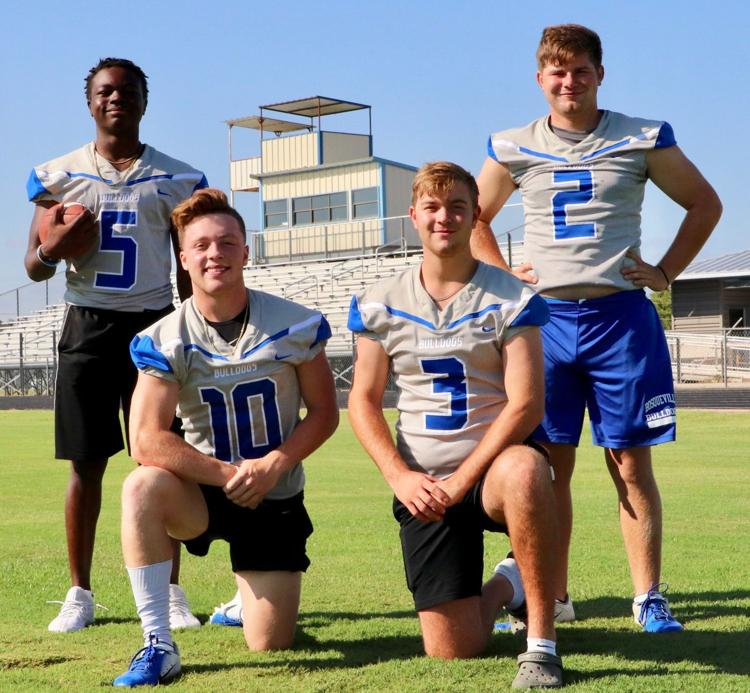 Crawford and Bosqueville, both of whom are used to competing for district championships, are back in the same football loop for the first time since 2015. They're scheduled to meet in the fourth district game on Oct. 23, which could have plenty of district title and playoff context.
Hamilton and Tolar are the wild cards. Both programs have shown plenty of muscle in years past, but have been fighting to get back to their peak.
Valley Mills had a winning season in 2019, but it was hampered by injuries at the end. Still, don't be surprised if the Eagles are fighting for a playoff spot. Meanwhile, both Itasca and Rio Vista need some positive momentum to turn around programs that have been on the down side of .500 lately.
District 7-2A Div. I Predictions
Team (enrollment) 2019 '18 '17 '16 '15
1. Crawford (174) 9-4 (4-1) 5-6 11-3 14-2 14-1
2. Bosqueville (207) 5-6 (4-2) 10-4 7-6 6-3 8-5
3. Hamilton (215.5) 6-5 (1-3) 5-6 5-4 5-5 3-7
4. Tolar (222) 5-6 (2-3) 4-6 7-5 7-4 9-5
5. Valley Mills (204) 6-5 (3-2) 5-6 0-10 5-5 5-5
6. Rio Vista (219) 2-8 (0-5) 2-8 4-6 4-6 4-7
7. Itasca (202) 3-7 (1-5) 3-7 1-9 1-9 1-9
QB: Luke Bradshaw, Bosqueville
RB: Breck Chambers, Crawford
WR: Larson Hoffmeyer, Bosqueville
Line: OL Cooper Gohlke, Crawford
Defense: LB Caleb Lengefeld, Hamilton
Bosqueville Bulldogs
2019: 5-6 (4-2), reached bi-district round
Head coach: Clint Zander (13th season: 91-53)
Returning starters (O/D): 8/9
All-time: 168-173-1 since 1989
Playoffs: 16-16 in 16 trips, most recently 2019
Outlook: Bosqueville had an unexpected rebuild in 2019, but the results were promising. The Bulldogs still had a shot at a district championship when they played at Bruceville-Eddy late in the season and ultimately earned another playoff berth.
Senior QB Luke Bradshaw showed a lot of promise as he passed for more than 2,000 yards and 20 touchdowns last season. He has some quality weapons around him in fellow seniors RB Dauvo McDonald, WR Larson Hoffmeyer and WR Ryder Roark.
"All of those guys were JV guys as sophomores," Zander said. "They got their chances to shine last year and they really took advantage of it."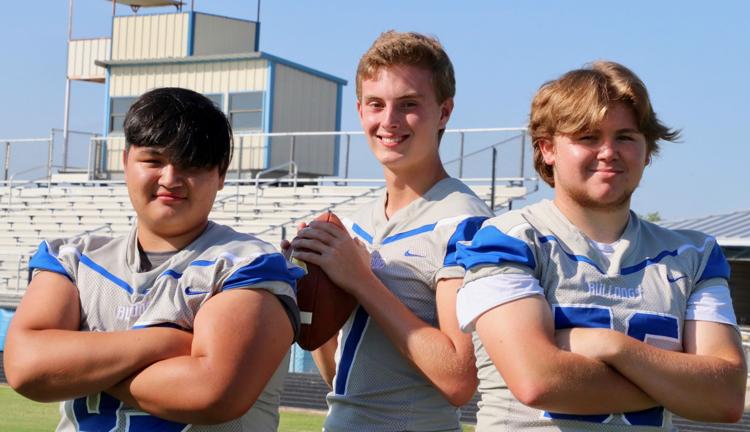 Zander said Bradshaw is "leaps and bounds" ahead of where he was this time a year ago. Bradshaw and the Bulldogs offense will work behind a line with plenty of experience.
Hoffmeyer is the most productive returning defensive player as he had 92 stops, 17 TFLs and 3 INTs last fall at LB.
Going into this season, the Bulldogs are looking for the right vibe once again.
"We played about seven or eight that were freshman last year," Zander said. "They got 11 games in and we're hoping those 11 games helped them mature some. We've got a big senior class, so we're hoping that's a good combination."
9/25 at Rio Vista* 7 p.m.
10/16 at Valley Mills* 7 p.m.
Crawford Pirates
2019: 9-4 (4-1), reached regional semifinals
Head coach: Greg Jacobs (first season)
Returning starters (O/D): 6/7
All-time: 612-253-28 since 1927
Playoffs: 59-37-3 in 42 trips, most recently 2019
Outlook: Jacobs moves from defensive coordinator to head coach and has brought on Curtis Goforth as the offensive coordinator. Goforth will work with Pirates assistant Brent Elmore in blending the traditional Crawford look with some one-back and shotgun sets.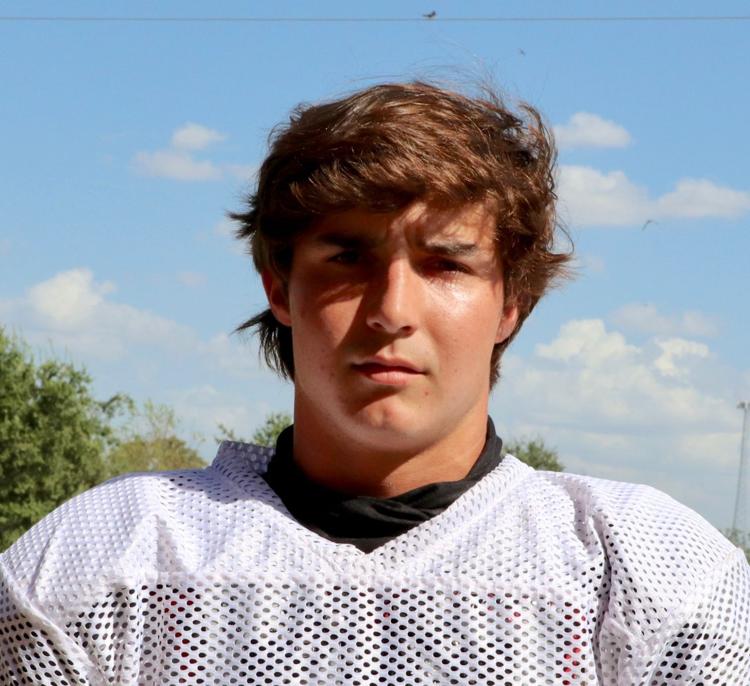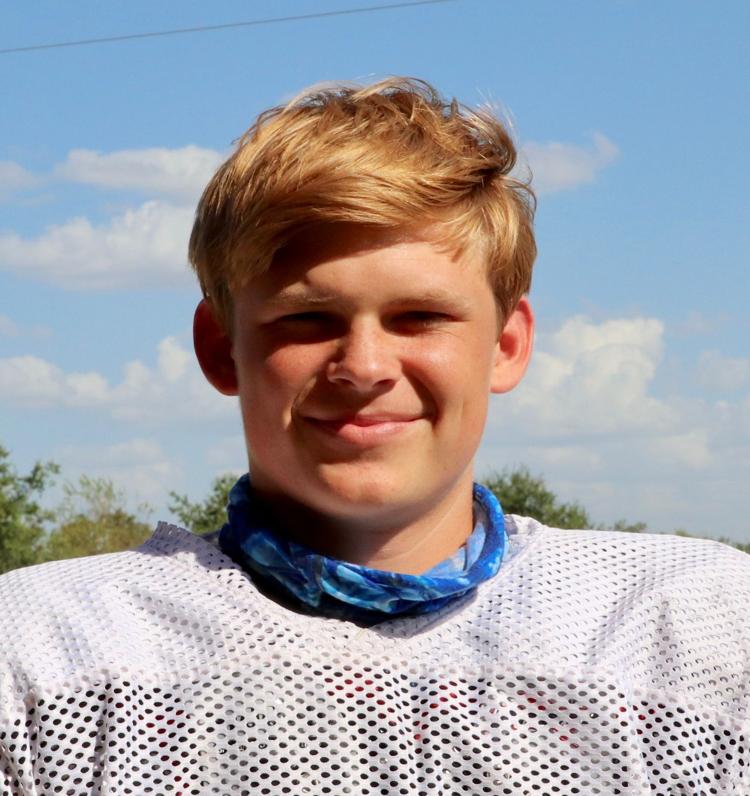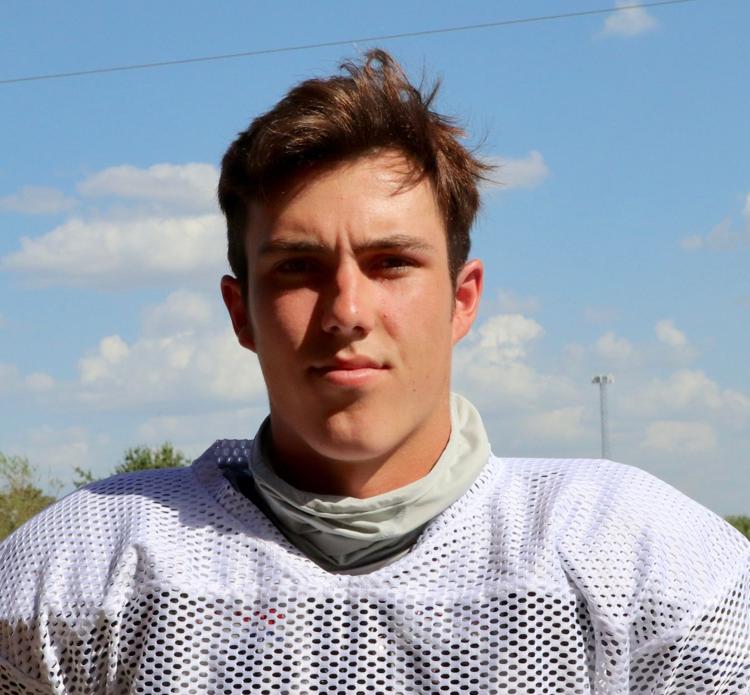 QB Tanner Merenda took the reins as the starter last fall and performed well. He passed for 826 yards and 10 TDs in his first varsity action at the position. "He loves to compete and that makes a big difference," Jacobs said about Merenda.
The Pirates have a big upside on offense after RB Breck Chambers rushed for 886 yards and eight touchdowns as a freshman in 2019. He'll have a pair of all-district offensive linemen in front of him in Cooper Gohlke and Carter Hooser.
Crawford appears to have a lot of depth at LB where Merenda will see action along with Chance Connally, Ty Williams and Ty Torbert.
Ultimately, the Pirates have a lot of the same type of players they've always had and their new coach has a lot of the same characteristics as Delbert Kelm and Robert Murphy before him.
"When it's not broken, you don't fix it," Jacobs said.
8/28 at Goldthwaite 7:30 p.m.
9/4 Bruceville-Eddy 7:30 p.m.
10/23 at Bosqueville* 7 p.m.
11/6 at Valley Mills* 7 p.m.
Hamilton Bulldogs
2019: 6-5 (1-3), reached bi-district round
Head coach: Casey Jones (third season: 11-11)
Returning starters (O/D): 7/6
All-time: 439-478-31 since 1915
Playoffs: 9-15 in 15 trips, most recently 2019
Outlook: Hamilton fared well against 2A competition in nondistrict play last season. It was only when the Bulldogs stepped into 3A Division II action that their season went sour.
Hamilton lost four of its last five games in a tough 3A loop.
But realignment threw the Bulldogs a bone as they came down into 2A Division I. They will have a fighting chance in a district that appears very top heavy.
The Bulldogs return a quality signal-caller in senior QB Colby Bailey, who passed for 1,586 yards and ran for 572, accounting for 28 TDs.
LB Caleb Lengefeld made an eye-popping 126 tackles in 2019.
Hamilton's last playoff win came in 2011 at a time when, like this season, they were in a district with Crawford, Tolar and Rio Vista.
10/2 at Valley Mills* 7 p.m.
11/6 at Bosqueville* 7 p.m.
Itasca Wampus Cats
Head coach: Jim Kerbow (second season: 3-7)
Returning starters (O/D): 5/3
All-time: 442-497-34 since 1910
Playoffs: 6-12 in 14 trips, most recently 2009
Outlook: The Wampus Cats are going to roll with a young team out of necessity.
Sophomore QB Kayd Lightsey will lead the offense and have freshman RB Alex Andrade beside him.
But it doesn't look promising for Itasca to make a run at the playoffs this season. The Wampus Cats have just 18 players in the high school program after five moved away and three opted out due to COVID-19 concerns.
Still, Kerbow is looking at the bright side. "The kids are having fun and working hard and have been for eight days," Kerbow said last week. "Hopefully, we'll be able to keep it up."
10/9 at Bosqueville* 7 p.m.
10/23 Valley Mills* 7 p.m.
10/30 at Crawford* 7 p.m.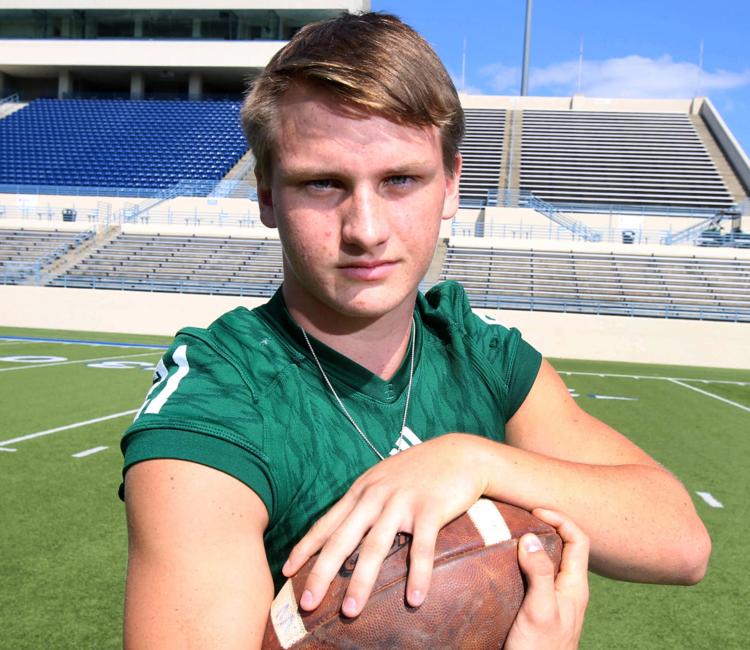 Valley Mills Eagles
2019: 6-5 (3-2), reached bi-district round
Head coach: Sam Moody (fourth season: 11-21)
Returning starters (O/D): 3/2
All-time: 503-382-33 since 1920
Playoffs: 26-22-1 in 23 trips, most recently 2019
Outlook: Valley Mills came on strong at the end of district play last season, winning three out of four to grab a third-place playoff berth.
But the Eagles might need to play their best football at the front end of their district schedule this time around. Valley Mills faces Tolar and Hamilton in its first two 7-2A DII games. Those three schools figure to be battling for two playoff spots.
Valley Mills has a pair of juniors with significant varsity experience in QB Braydon Richardson and WR Cooper Ewing. They're the top two candidates to replace last season's star playmaker Spencer Eccleston.
Texas Football listed four players to watch for the Eagles, two of which were offensive linemen Corbin Navarro and Ashton Blassingame. If they can drive the Valley Mills offensive line, it bodes well for Richardson, Ewing and company.
10/9 at Rio Vista* 7 p.m.
10/16 Bosqueville* 7 p.m.
Get in the game with our Prep Sports Newsletter
Sent weekly directly to your inbox!