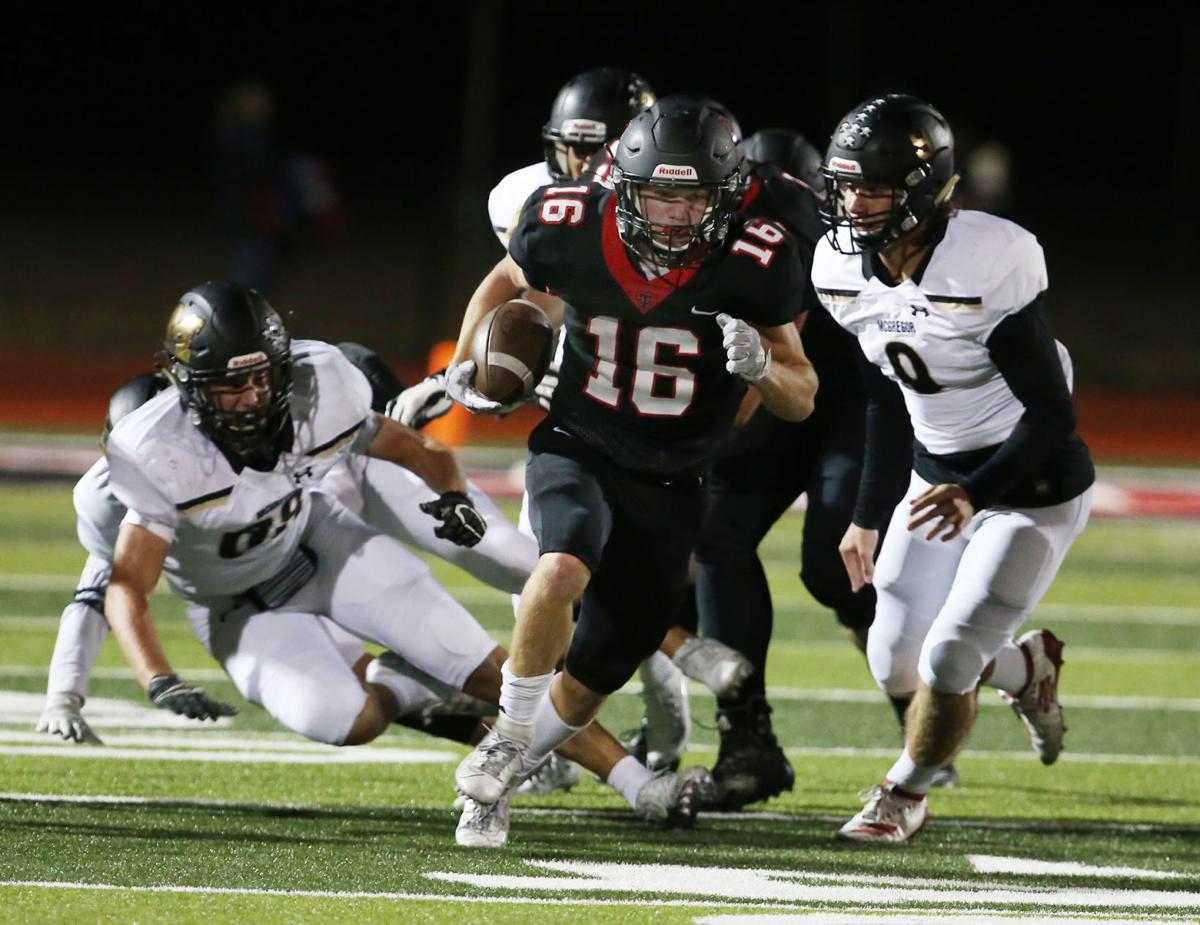 Super Centex representatives West and Whitney play in an intriguing district that got shuffled slightly in the new realignment. It will now bring in Dallas Madison, Dallas Life Oak Cliff and Dallas A+ Academy.
But the juggernaut remains as two-time defending state champion Grandview is once again the favorite. The Zebras return a dozen starters, including star QB Dane Jentsch.
What makes this district so interesting is that Whitney defeated Grandview last fall on the way to the loop title. No doubt the Zebras will be motivated to once again hoist that particular gold ball.
And then there are a pair of programs looking to build on strides made in 2019. West rebounded from five straight losses to start the season. The Trojans won four of their last five to get in the playoffs. Now West returns almost its entire starting lineup from that team.
Dallas Madison advanced to the second round of the playoffs and has seven offensive and six defensive starters returning. That gives the district a lot of potential to field four strong playoff teams this go-around.
District 7-3A Div. I Predictions


Team (enrollment) 2019 '18 '17 '16 '15
1. Grandview (409) 15-1 (5-1) 14-2 12-2 8-3 12-1
2. Whitney (441) 11-2 (6-0) 6-5 5-5 3-7 5-5
3. West (463) 4-7 (4-2) 8-4 10-3 5-6 11-2
4. Dallas Madison (498) 9-3 (4-1) 6-5 3-7 8-3 8-3
5. Dallas Life Oak Cliff (488) 8-3 (3-2) 2-8 2-8 3-7 5-5
6. Maypearl (372) 3-7 (1-5) 0-9 7-4 6-4 4-7
7. Dallas A-plus Academy (354) 1-9 (0-5) 3-7 1-9 1-9 10-4
QB: Dane Jentsch, Grandview
WR: Luke Ferguson, Grandview
Line: DE/TE Dametrious Crownover, Grandview
Defense: LB Dawson Hightower, Whitney
West Trojans
2019: 4-7 (4-2), reached bi-district round
Head coach: David Woodard (eighth season: 46-34)
Returning starters (O/D): 9/10
All-time: 454-449-28 since 1920
Playoffs: 14-24-1 in 23 trips, most recently 2019
Outlook: West started the work on building a fantastic running game in 2019. RB Trey Janek (below) posted 1,324 rushing yards and 24 TDs as the most productive cog in a backfield bolstered by backs Lawson Kendrick and T.J. McCutcheon.
That group will run behind an intact offensive line. "We return a ton of dudes with experience from last year," Woodard said.
Senior QB Landon Edwards is well-suited to direct traffic in the West running game. "He's got a really great grasp of our offense," Woodard said.
On defense, the Trojans have a deep group of LBs, led by Joseph Pendleton, who topped 100 tackles last fall, and McCutcheon, who had 54 tackles and five sacks as a freshman in 2019. But more significantly than any one returner on defense is the fact that Woodard believes there are as many as 16 players he can count on to contribute.
The Trojans took a ton of momentum from the way they finished 2019.
"We had an unbelievable winter," Woodard said. "And then to be shut down like that … But through everything, this group has put the work in."
8/28 at Lexington 7:30 p.m.
9/4 FW Western Hills 7:30 p.m.
9/11 at Blooming Grove 7:30 p.m.
10/2 Dallas Life Oak Cliff* 7:30 p.m.
10/9 at Whitney* 7:30 p.m.
10/16 Grandview* 7:30 p.m.
10/23 at Dallas Madison* (Sprague Complex) 7:30 p.m.
10/30 Dallas A+ Academy* 7:30 p.m.
11/6 at Maypearl* 7:30 p.m.
Whitney Wildcats
2019: 11-2 (6-0), reached regional semifinals
Head coach: Mark Byrd (third season: 17-7)
Returning starters (O/D): 3/5
All-time: 339-467-28 since 1921
Playoffs: 13-12 in 12 trips, most recently 2019
Outlook: Whitney had a dynamic offense in 2019 led by the QB duo of senior Devin Wilson and sophomore Garrett Peacock. The Wildcats also had a deep group of playmakers, including seniors Juan Saucedo, Dez Garner and Kolby Tanner.
Most of those players graduated. Now it's time to reinvent.
"Having Devin back there, he could see something and take off out of the back side and make a big play," Byrd said. "It'll look different, a lot more planned out."
Peacock passed for 935 yards and Byrd points out threw some great balls in big moments. While a lot of his targets from 2019 are gone, he will have a couple of inviting ones in 6-5 Levi Whitehead and 6-3 Jaxon Montgomery. Kolt Byrd is the top candidate to get carries at RB.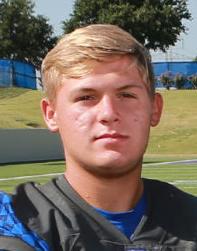 LB Dawson Hightower was a force in 2019, posting 113 tackles, including 9 TFLs. He's pointed toward a spectacular senior campaign.
Whitney has had a taste of success and that could be a big motivating factor for the Wildcats going forward.
"The last two years have created a lot of positives in the program and in the community," Mark Byrd said. "Things are high. Being in the playoffs matters."
8/28 at Quinlan Ford 7:30 p.m.
9/25 at Dallas Life Oak Cliff* 7:30 p.m.
10/2 at Grandview* 7:30 p.m.
10/16 Dallas Madison* 7:30 p.m.
10/23 Dallas A+ Academy* 7:30 p.m.
10/30 Maypearl* 7:30 p.m.
Get in the game with our Prep Sports Newsletter
Sent weekly directly to your inbox!