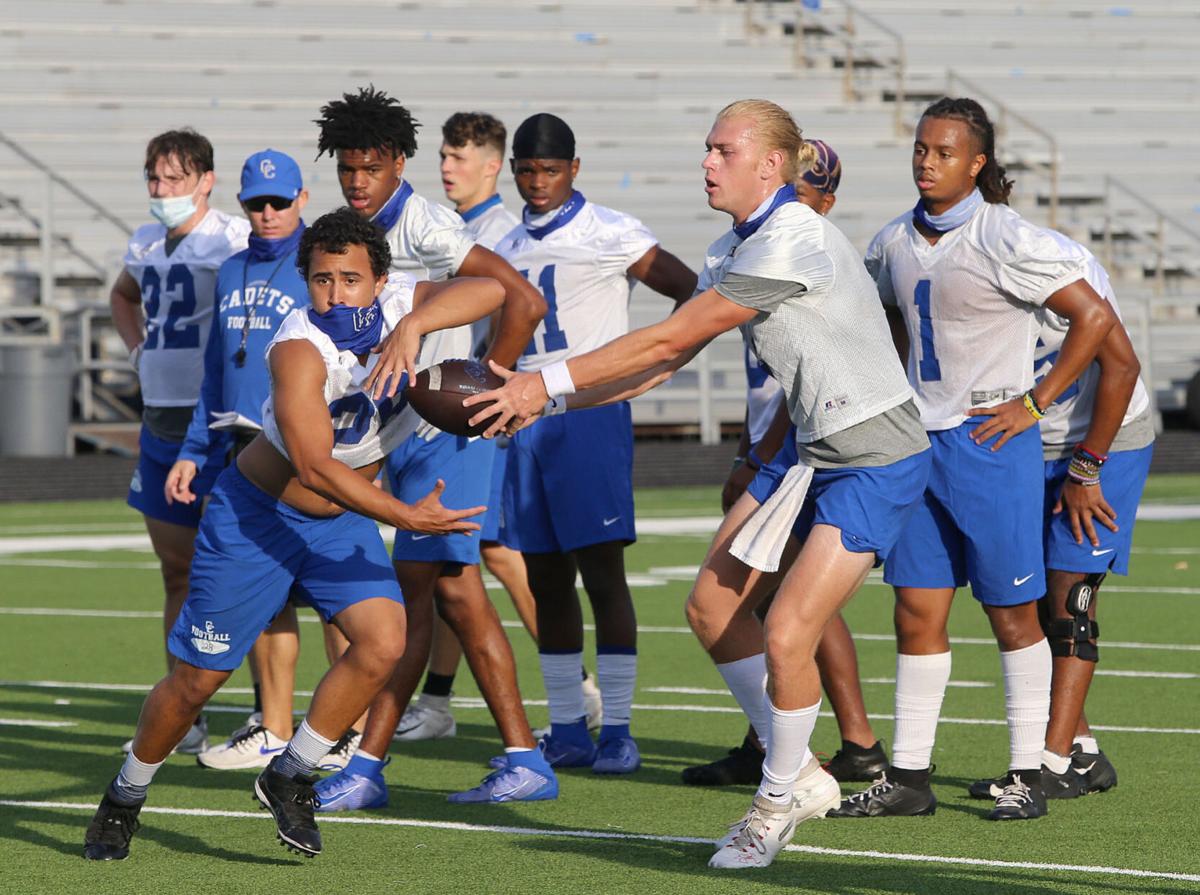 After enjoying its first unbeaten regular season in 29 years, Connally went three rounds deep in the Class 4A Division II playoffs last season.
As impressive as their 12-1 season was last year, the Cadets could be even better in 2020.
Not only is Kavian Gaither back, the Cadets added a major talent in quarterback Tyler Webb following his transfer from Midway. Webb is such a talented passer that Connally is moving Gaither from quarterback to running back after he rushed for 1,775 yards and 22 touchdowns and passed for 895 yards and 10 scores in 2019.
But Connally will likely be challenged by China Spring, which has an abundance of talent returning after reaching the second round of the Class 4A Division I playoffs last year.
A Salado team that returns 15 starters from an 8-4 team will likely be another contender. Promoted from defensive coordinator, first-year Robinson head coach Robert Rubel also likes what his team brings to the table following a 5-5 season.
"I'd go with Connally because they always have a lot of athletes," Rubel said. "I know they've got good players coming up, so I would rank them at the top. After them, I'd pick China Spring and Salado, but I'd like to throw our name in that hat. We believe we have a chance to win every night."
District 9-4A Div. II Predictions
Team (enrollment) 2019 '18 '17 '16 '15
1. Connally (623) 12-1 (6-0) 8-4 3-7 5-6 2-8
2. China Spring (851) 4-8 (1-3) 6-6 9-4 13-2 12-2
3. Salado (644) 8-4 (4-2) 4-6 12-2 7-5 1-10
4. Robinson (707.5) 5-5 (1-5) 5-6 2-8 9-3 1-9
5. Gatesville (851) 0-10 (0-4) 3-7 7-4 4-6 6-7
6. Jarrell (520) 5-5 (2-4) 4-6 0-10 1-9 11-1
QB: Joseph McHenry, Robinson
RB: Kavian Gaither, Connally
WR: Perrish Cox III, Connally
Line: Torii Pullen, Connally
Defense: LB Peyton Miller, Salado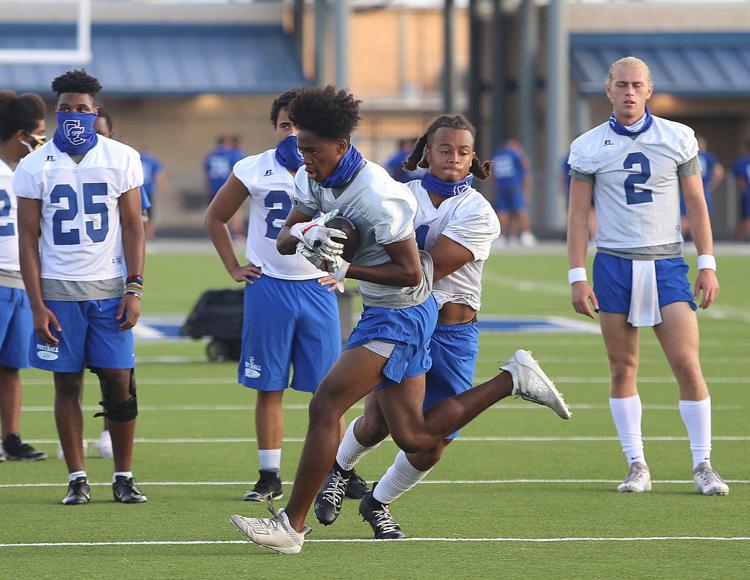 Connally Cadets
2019: 12-1 (6-0); reached regional semifinals
Head coach: Shane Anderson (sixth season: 30-26)
Returning starters: O/D: 5/6
All-time: 352-354-15 since 1951
Playoffs: 18-16-1 in 17 trips, most recently 2019
Outlook: The Cadets will feature one of the most powerful offenses in Central Texas with strong-armed quarterback Tyler Webb transferring from Midway and Kavian Gather moving from quarterback to running back.
But that pair is just the start of Connally's riches as wide receiver Perrish Cox III and tight end Trey Walker are back. The offensive line will also be a strong point with Torii Pullen, Cobie Gray, Cody Coffman and Jermaine Spirlark returning.
Linebacker LaMarcus McDonald, defensive tackle Kaiden Turner and safeties Marcus Long and Tre Wisner will be defensive leaders.
Gaither doubles as a superb defensive back who made 92 tackles last year while Pullen is a star up front who collected 127 tackles and six sacks last season.
10/16 at Jarrell* 7:30 p.m.
10/23 Gatesville* 7:30 p.m.
10/30 at China Spring* 7:30 p.m.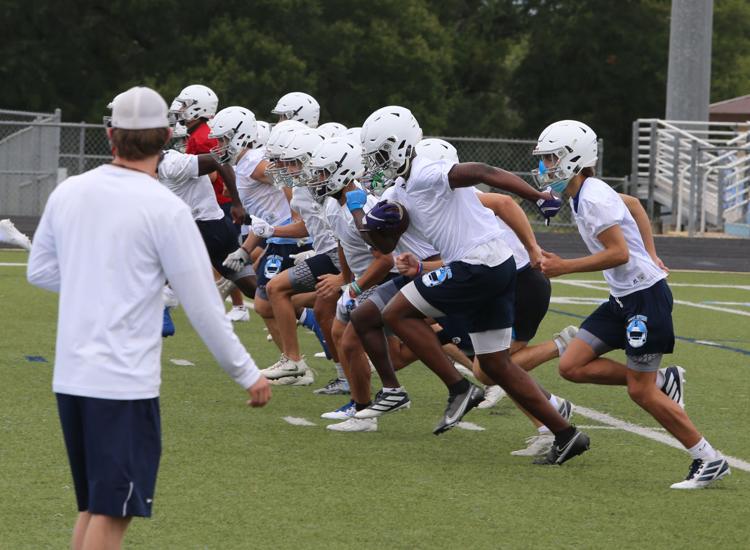 China Spring Cougars
2019: 4-8 (1-3); reached area round
Head coach: Brian Bell (third season: 10-14)
Returning starters: O/D: 6/7
All-time: 384-312-7 since 1954
Playoffs: 36-29 in 30 trips, most recently 2019
Outlook: The Cougars are dropping down a division after reaching the Class 4A Division I area round last year, and have enough talent returning to expect a strong season.
Junior quarterback Brayden Faulkner has grown a great deal in the last two years since stepping in as a freshman, and that experience should pay off.
Faulkner is surrounded by talented skill people, including dynamic running back Emmanuel Abdallah. Major Bowden will be a big threat catching the ball out of the backfield, while wide receivers Sebastian Trevino and Tre Hafford lead a versatile group of receivers.
China Spring's defense is led by end D'Marion Alexander, a tremendous pass rusher who verbally committed to Kansas last week. Middle linebacker Tristyn Pechacek and safety Jordan Nevarez will also be major factors defensively.
9/11 at Brownwood 7:30 p.m.
10/2 at Jarrell* 7:30 p.m.
10/9 Gatesville* 7:30 p.m.
10/16 at Salado* 7:30 p.m.
10/23 at Robinson* 7:30 p.m.
10/30 Connally* 7:30 p.m.
Gatesville Hornets
Head coach: Luke Howard (second season: 0-10)
Returning starters (O/D): 8/8
All-time: 493-452-32 since 1913
Playoffs: 19-17 in 18 trips, most recently 2017
Outlook: Luke Howard took over the Gatesville program in the middle of the summer in 2019 after former coach Kyle Cooper left to join Art Briles' staff at Mount Vernon. That made for a rough season for the Hornets, who were already struggling to compete in a very difficult 4A Div. I district that included La Vega, China Spring, Stephenville and Brownwood.
"We had a lot of sophomores up playing and we took our lumps with a tough schedule," Howard said.
Now Gatesville is in 4A Division II and Howard has had a year to implement his system. The Hornets return eight starters on both sides of the ball and 22 lettermen.
Junior QB Wesley Brown had some prolific games as the season progressed last fall. He's competing with senior move-in Luke Mullins. Whoever doesn't win the starting QB job is still going to see plenty of action somewhere.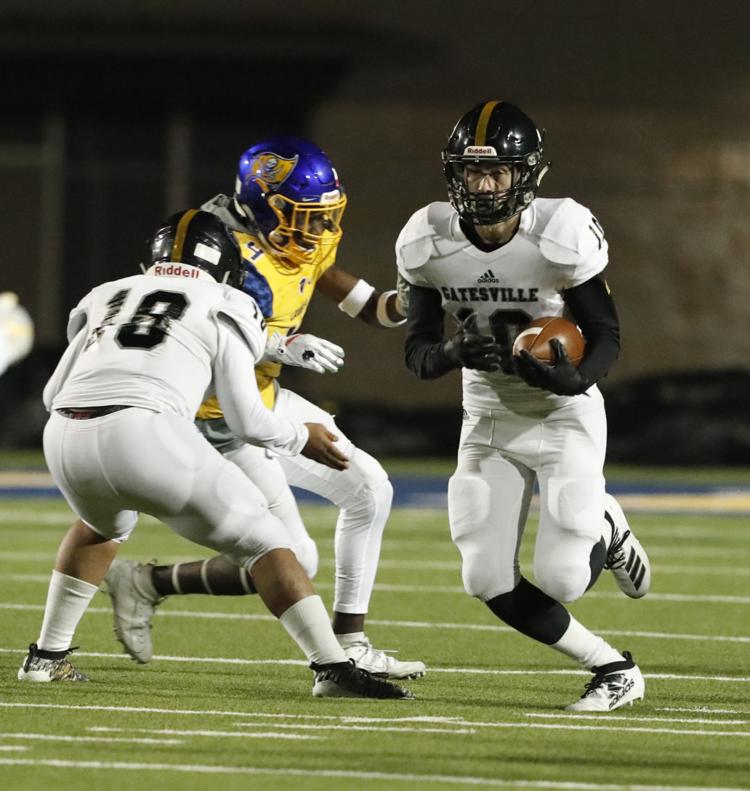 Perhaps Gatesville's brightest returner is junior TE/slot receiver/LB Logan Edwards (left), who played some quarterback last season. Without giving away just how the Hornets will use him, Howard called Edwards a "very good player for us."
If Gatesville can push opponents to the fourth quarter, the Hornets just might have a weapon to put them over the top in K Luis Macias. Howard said he feels comfortable running Macias out to kick it through the uprights from up to 35 yards.
9/25 at Lampasas 7:30 p.m.
10/2 at Salado* 7:30 p.m.
10/9 at China Spring* 7:30 p.m.
10/16 Robinson* 7:30 p.m.
10/23 at Connally* 7:30 p.m.
Robinson Rockets
Head coach: Robert Rubel (first season)
Returning starters (O/D): 3/4
All-time: 344-258-9 since 1963
Playoffs: 25-20 in 20 trips, most recently 2018
Outlook: Rubel moves from the defensive coordinator spot to the head coach's chair in Robinson a year after the Rockets had a huge senior class. Robinson lost 29 lettermen, but the good news is that the Rockets retain some high-impact players.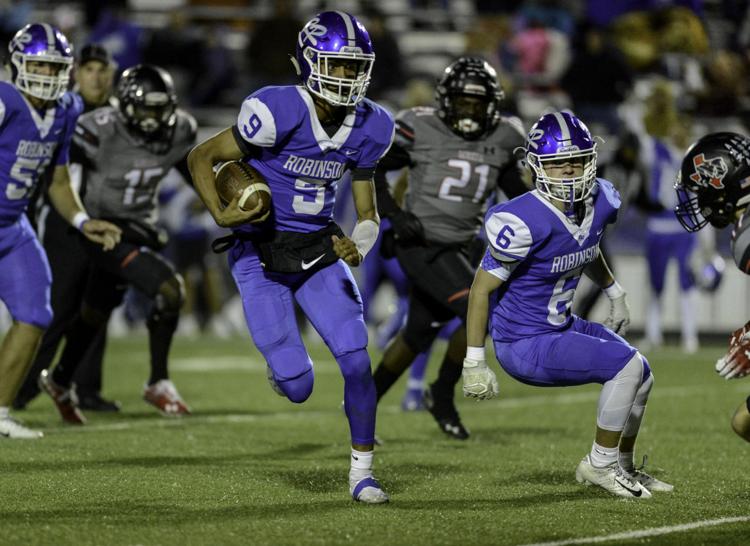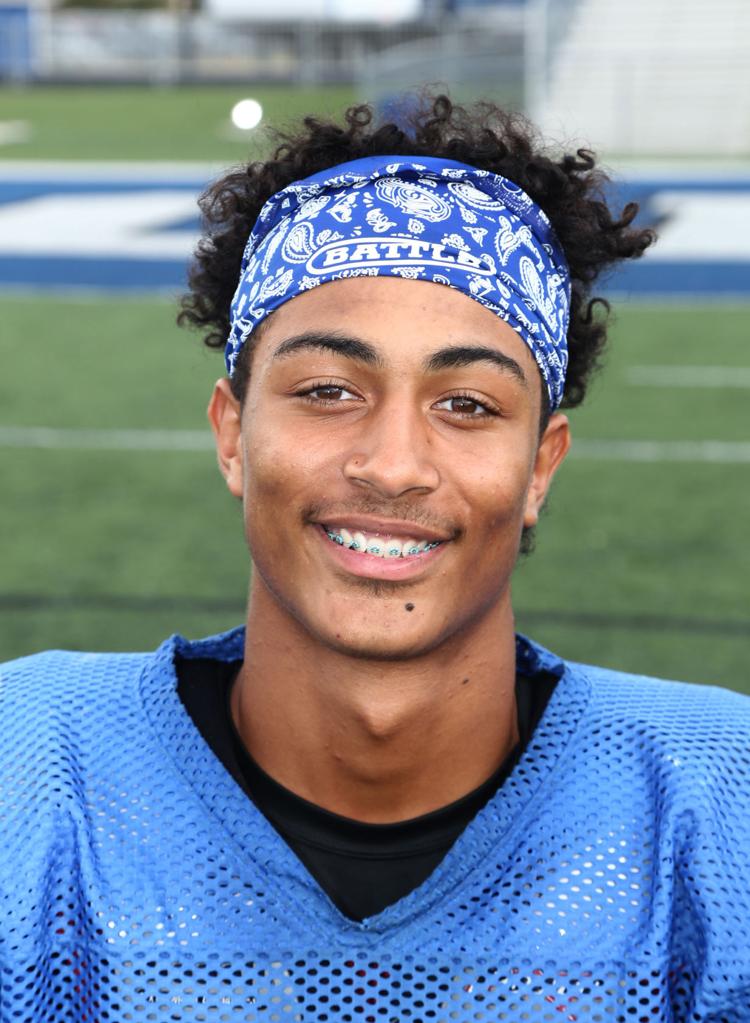 Senior QB Joseph McHenry passed for more than 2,000 yards and rushed for more than 1,000 in his first year as a starter. He's joined in the backfield by senior RB Brady Kay, who got his share of carries and gained 380 yards with 6 TDs. Those two will be key cogs as the Rockets shift to a more run-intensive style on offense.
LB Kolten Saulters will be counted on to be the rock in the middle of the Robinson defense. Kay also got experience at LB last season.
The upside of having to replace a large senior class is that the incoming juniors played a lot together on the JV last season and had success on Thursday nights. The Rockets need those juniors to pick up the speed of Friday night quickly to prepare for a tough district.
Like everyone else, Robinson feels fortunate to be practicing and will look at the season as a glass-half-full opportunity. "If you don't, you're just going to get mad and there's nothing you can do about it. It was not a lot of fun sitting around twiddling our thumbs," Rubel said.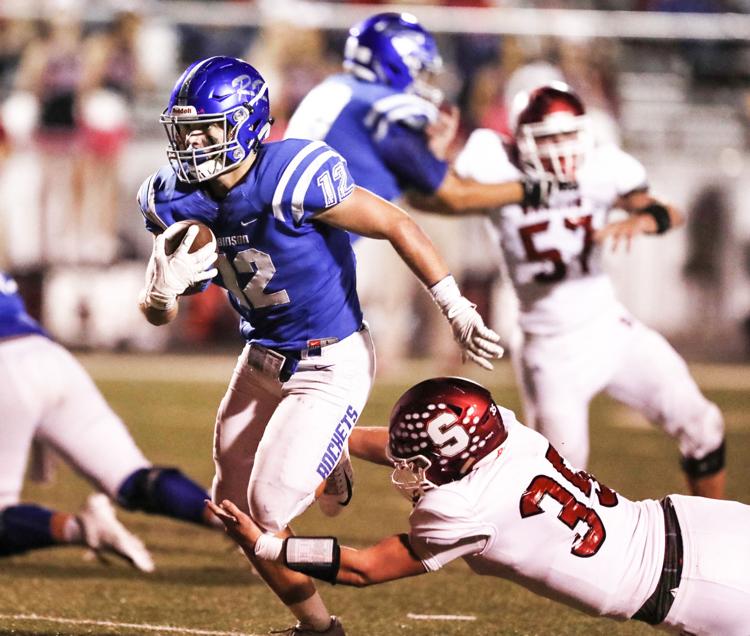 10/2 at Connally* 7:30 p.m.
10/16 at Gatesville* 7:30 p.m.
10/23 China Spring* 7:30 p.m.
10/30 at Salado* 7:30 p.m.
Get in the game with our Prep Sports Newsletter
Sent weekly directly to your inbox!