It was Hall of Fame night at Waco ISD Stadium Friday, as former University coach LeRoy Coleman was inducted into the Waco ISD Athletics Hall of Fame, and Pro Football Hall of Fame running back (and Trojan legend) LaDainian Tomlinson was in attendance to honor his old coach.
The action on the field was not nearly as pleasing to University fans, though, as Cleburne won, 48-0, to keep the Trojans searching for their first victory of the year.
University (0-5 overall, 0-2 in District 5-5A Div. II) moved the ball well throughout the game, finishing with 318 yards of offense. The Trojans drove inside the Yellow Jacket 30-yard line six times, but failed to convert four fourth-down tries and threw two interceptions.
University running back Mekhi Sandolph had some nice holes to run through, finishing with 26 carries for 137 yards.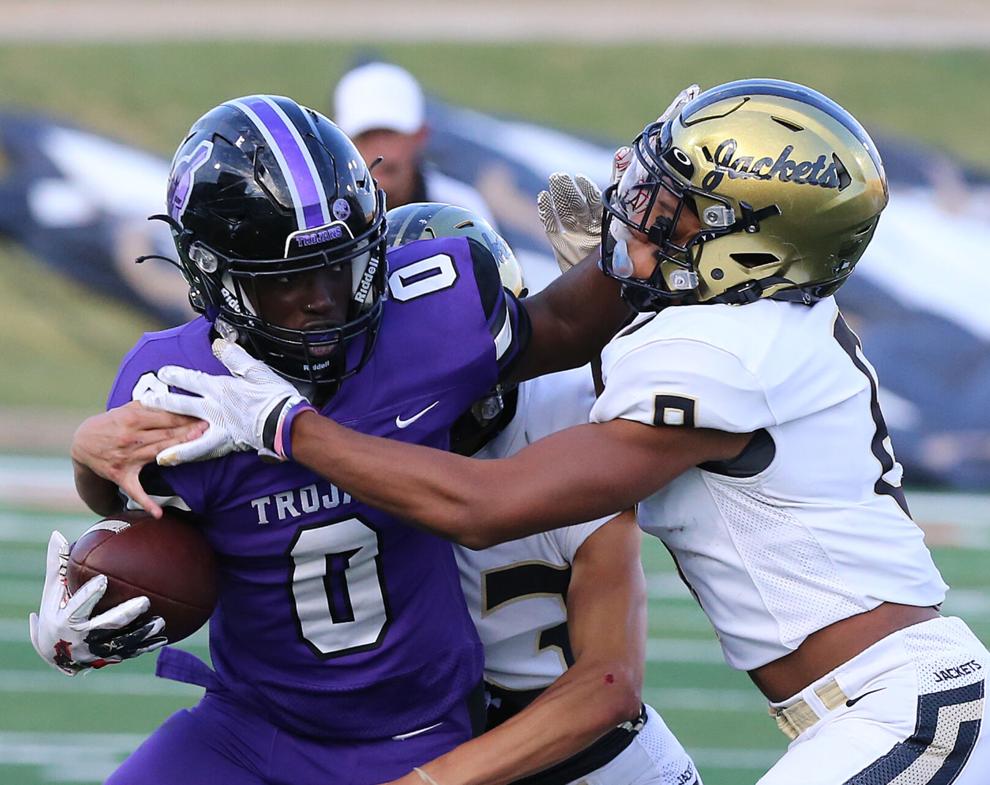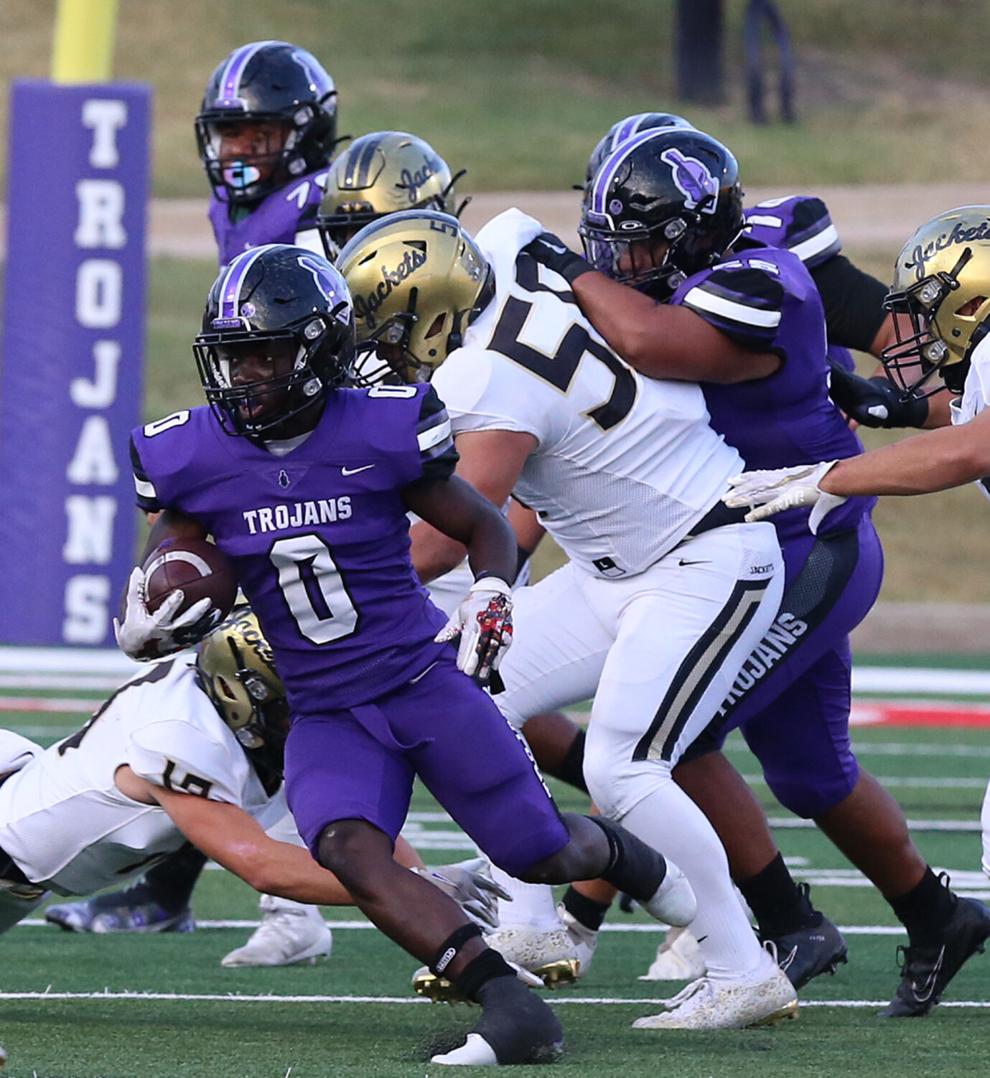 Cleburne upped its record to 3-2 overall and 1-1 in district.
A promising University drive to open the game ended in disaster, as Cleburne defensive back James Reynolds stepped in front of a Damarion Chambers pass. The receiver was running an out route, so when Reynolds jumped in front of the route there was no one between him and the Trojan end zone, and he raced 75 yards untouched. Before that, University had moved 55 yards in seven plays.
The Cleburne offense added two seven-play first-half scoring drives, and led 21-0 at the break. Yellow Jacket running back Eli Martinez, a freshman, finished the game with 103 yards on 17 carries, which was his third 100-yard rushing effort in a row.
The highlight of the evening for Trojan fans was definitely the halftime ceremony honoring Coleman. With Tomlinson, an all-state running back for Coleman at University, and a big group of supporters surrounding him, he was inducted into the Waco ISD Athletics Hall of Fame at midfield. P.A. Announcer George Snokhous ticked off his impressive accomplishments, including a 141-131-8 record and eight trips to the state playoffs. Calling him "the Southside Legend," Coleman smiled broadly throughout the recognition, and then hugged and high-fived friends and family as the ceremony finished.
In between the third and fourth quarters, Tomlinson, the Doak Walker Award winner while in college at TCU, addressed the large homecoming crowd from the field. He thanked them for coming, and said, "Keep coming, because we are going to start winning and get this thing right." He added, "Once a Trojan, always a Trojan."