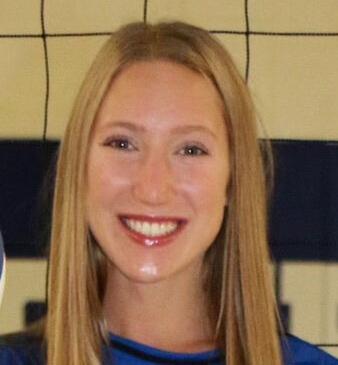 CROCKETT — Turned out the wait was worth it for the Robinson girls basketball team.
Robinson overcame a long storm-related delay and finally got in its Class 4A bi-district playoff game against Jasper on Saturday. And it worked out well for the Rockets, as they tallied a 58-50 win to advance on to the area round.
Robinson coach Will McKethan noted that it was the first time Robinson (14-8) had been on the basketball court together since Feb. 10. "And it showed," McKethan said.
But once they got their sea legs back, the Rockets sailed. After scoring only five points in the opening quarter, Robinson outscored Jasper, 25-8, in the second to build up some much-needed confidence and momentum.
Senior Brooke Ashcraft gave it everything she had and made sure it wouldn't be her final high school game. Ashcraft scored in every quarter and finished with a team-leading 23. Slick point guard Brenna Welsh contributed 14 points to the Rocket win.
Robinson advances to face La Grange in next week's area round at a site and time to be determined.
Gatesville 45, Iowa Park 31
WEATHERFORD — It took a week longer to arrive than the team ever expected, but Gatesville's girls basketball team is happy to gather a playoff win.
Allaiya Jones knocked down a pair of 3-pointers on her way to a team-leading 14 points as Gatesville denied Iowa Park in Class 4A bi-district playoff action on Saturday at Weatherford High School. The game was originally scheduled for a week prior, but was delayed due to the winter storm that hit Texas.
Jones helped push Gatesville out to a 21-20 halftime lead with nine first-half points. The Lady Hornets also got seven points apiece on the game from Cade Smalley and Kamryn Higginbotham. Gatesville was able to gain separation in the second half thanks to a terrific defensive effort that limited Iowa Park (18-8) to just 11 second-half points and only two field goals.
Gatesville will face Krum in the area round of the playoffs at a site and time to be determined.
LaPoynor 49, Marlin 36
CORSICANA — A tough draw for Marlin led to a tougher ending.
No. 14 LaPoynor held No. 19 Marlin to its second-lowest scoring output of the season in taking out the Lady Bulldogs in Class 2A area round playoff action at the Corsicana Middle School gym.
Marlin (19-3) had won 11 straight games entering the day, but the Lady Bulldogs struggled to score against LaPoynor's feisty defense. LaPoynor (20-4) limited to Marlin to just four points in the opening quarter, leading to an uphill climb the rest of the way.
The loss was Marlin's first to a fellow 2A opponent all season, as its other two defeats came against Class 4A La Vega and Class 5A Lancaster. The Lady Bulldogs graduate a pair of college-bound seniors in post Aniya Williams and guard Yasmen Maxwell.
BOYS Lorena 69, Blooming Grove 38
ITALY — Lorena's hot-shooting Leopards shot their way past the Lions and into the area round of the Class 3A playoffs.
Lorena (21-4) held a slim 20-14 lead midway through the second quarter before the Leopards flashed their rapid-fire scoring ability, going on an 11-0 run to take control.
Vrail George pumped in 14 points to lead Lorena, including a couple of second-half 3-pointers. But this was another instance where Lorena displayed its remarkable balance. Ten different players scored for the Leopards, and Graham Goolsby and Ben Craig joined George in double digits with 10 points apiece.
Next up for Lorena is the winner of Monday's Fairfield vs. Cameron Yoe game.
Connally 45, Lufkin Hudson 38
CENTERVILLE — One gold ball in hand for the Cadets, time to chase some more.
Connally started the playoffs right, clipping the wings of the Hudson Hawks with a strong defensive showing. Connally (22-4) will play Salado in next week's area playoffs. That game is tentatively set for Wednesday in Lorena.
Center 64, China Spring 55
ATHENS — China Spring couldn't quite recapture 2020's magic.
Center bounced the Cougars, who made the regional tournament a year ago, from the playoffs in the first round this time around. China Spring's season ends at 14-11, and it marks the end of a brilliant career for senior guard Eli Stephens, who won Super Centex Player of the Year honors last year and leaves as China Spring's all-time leading scorer.