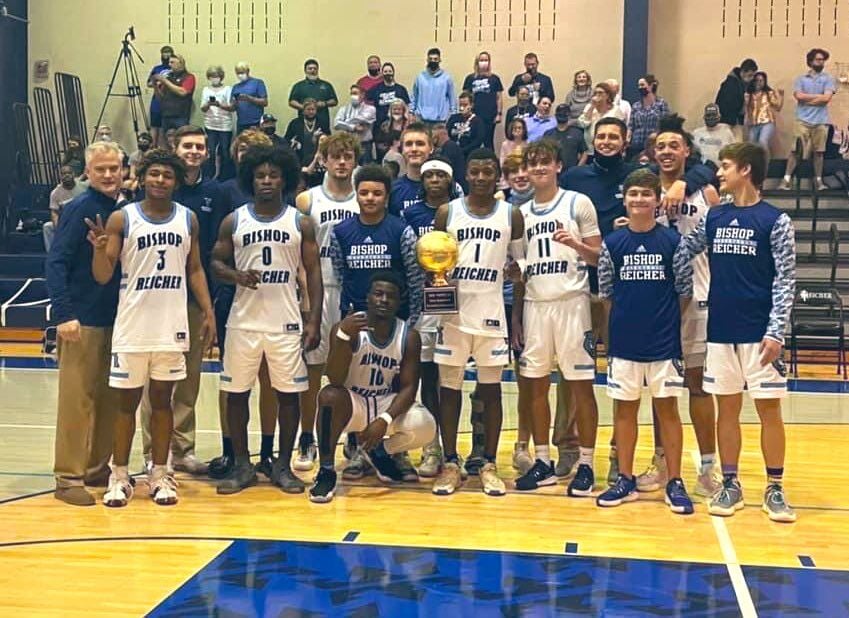 Bishop Reicher made the TAPPS Class 3A state final in football last fall.
Could a run to the basketball title game be next?
Reicher took its first step toward that goal with a 58-53 win over Conroe Covenant in the TAPPS bi-district playoffs on Tuesday night at the Reicher Gym. It was a historic win for the program, as it marked the school's first playoff win in boys basketball in 40 years.
Reicher (15-3) looked right at home on its own court, jumping out to a 19-10 lead after one quarter. The Cougars feature a well-balanced scoring team that can get out and fly in transition, and that was on display throughout their playoff-opening win.
Corey Long scored in every quarter and led Reicher with 17 points, with nine of those coming on 3-point bombs. Sir John Strain and Newt Schornack contributed 11 points to the Cougar cause, while Eli Cummings had nine.
Lane Reaves did what he could to keep Covenant close, scoring a game-high 22.
La Vega 58, Palestine 47
ATHENS — Randy Woolf Jr. took on the role of lead dog for La Vega, scoring 23 points to propel the Pirates to a Class 4A bi-district triumph over Palestine.
La Vega (15-4) advances to the area playoffs, where it will face the winner of Burnet and Giddings at a site and time to be announced.
The Pirates kept Palestine at arm's length throughout, and Woolf supplied plenty of efficiency and energy. He scored 13 points in the first half as La Vega built a 30-26 lead by the half. He also pulled down a team-leading nine rebounds.
Jordan Rogers worked his way to 11 points, five rebounds and five assists for La Vega and A.J. Burns scored 10 points and snatched seven boards.
University 65, Crandall 50
CORSICANA — Unfazed by the storm that delayed their playoff debut, the Trojans blew past Crandall in the Class 5A bi-district playoffs at Corsicana High School.
Sophomore guard Bobby Montgomery was more than ready for this one, as he hit for 28 points in a big-time performance for the Trojans. His backcourt mate Tylan Harris also had it going with 18 points.
University will draw ninth-ranked Mount Pleasant in the area round later this week.
GIRLS
China Spring 45, Burnet 30
BELTON — China Spring built a wall around the basket in the fourth quarter, and that firm defense helped the Lady Cougars advance past Burnet in the 4A area playoffs.
Burnet inched within striking distance with a 16-point third quarter, as China Spring entered the fourth with a 36-29 lead. But these Lady Cougars will get after you defensively, and they limited the Lady Bulldogs to no field goals and a single free throw in the final period.
That'll set up a reunion in the regional quarterfinals between a pair of District 18-4A foes in China Spring and Mexia. The Lady Cougars won both meetings with the LadyCats in the regular season, by scores of 44-35 and 40-33, respectively.
Senior post Brylee Smith spearheaded China Spring's offensive attack with 12 points, while Riley Shoots swished in 10.
Burnet trailed only 13-11 after a Grace Gates second-quarter bucket. But China Spring established its supremacy with a 12-2 run to close the first half.
La Grange 67, Robinson 59
ROCKDALE — A tenacious rally wasn't quite enough for Robinson, which fell in the Class 4A area girls playoffs at Rockdale High School.
Robinson trailed 41-25 at the halftime break. But Will McKethan's Rockets (14-8) just kept hustling, and chipped away in the second half. Robinson pulled to within 56-53 with 5:15 to play in the game, but the Rockets couldn't put a capper on the rally, as La Grange responded with one final push.
La Grange advances to play La Vega in the regional quarterfinals.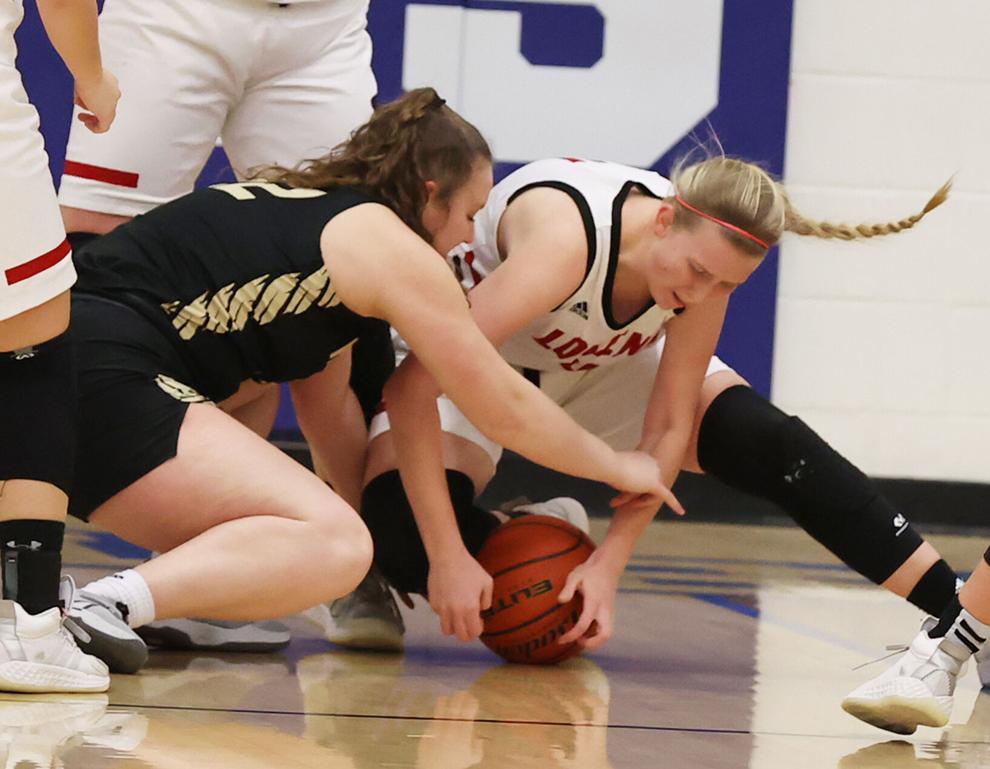 Lorena 39, Rogers 23
Lorena was in a state of denial, and it led to another playoff victory.
The Lady Leopards limited Rogers to just one basket from the field in both the second and third quarters in a 3A area-round victory on Monday night at Robinson High School.
Meanwhile, the Lady Leopards (21-6) opened with a 17-point first quarter, squeezing control of the outcome from the outset. Corbin Parnell paced Lorena with 13 points, while Leigh Jespersen chipped in 10.
Courtney Andel had eight points to top Rogers.
Lorena will next meet Lexington in the Region IIII-3A quarterfinals, 6:30 p.m. Wednesday at Cameron.
La Vega 53, Salado 47
LORENA — Freshman Kiyleyah Parr played like a playoff veteran, scoring 17 points to heave the Lady Pirates to a Class 4A area-round playoff win over a rugged Salado team on Monday night at Lorena High School.
Parr was nails in the fourth quarter, scoring seven of her points in that final period. She also consistently drew contact and went to the line, where she was 5 of 8 in the fourth.
Senior post Tynia Washington picked up 12 points and junior guard Adri'nae West added nine for La Vega, which will meet La Grange in the regional quarterfinals later this week.