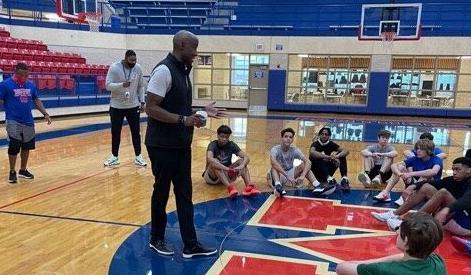 Midway ISD put on a full-court press when faced with replacing both its boys' and girls' basketball coaches.
Midway announced the hiring of former San Antonio Reagan girls' coach Selena Winbush and Southlake Carroll boys' coach Eric McDade last week. Both are veteran head coaches and both come from Class 6A programs.
McDade fills the vacant position left when former Panthers coach Matt Brown resigned in December of the just finished 2020-21 season.
Winbush replaces Ben Holder as head of the seven-time state champion Midway Pantherettes program. She led Reagan to the 6A Region 3 final this past season, but the name Midway got her attention.
"They have amazing facilities. The young kids coming up in the middle school are going to be pretty special and I think it's a place where we can kind of get it back to where it used to be," Winbush said. "The draw was the name itself in the very beginning and the other stuff was the icing on the cake."
McDade, who previously coached at Duncanville, Mansfield Timberview and Crowley, said he liked the environment at Midway when he brought his Carroll team to the M.T. Rice Tournament a few years ago.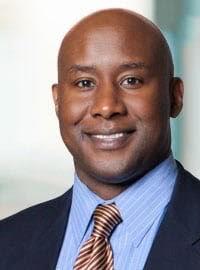 "I was blown away," McDade said. "No. 1, they had a really good team and, No. 2, the facilities and just the people and the warmth of the community — some places you can go to and get a vibe that it's cold. I sensed nothing like that. … A lot of times, first impressions go a long way."
Midway athletic director Brad Shelton said both basketball positions drew a lot of interest and hiring head coaches from successful 6A programs shows the luring power of school.
"We had a great candidate pool. The district really helped us to make the job more attractive, which I think helped with increasing the quality of candidates that applied," Shelton said. "I spent a lot of time talking with people around the state, all levels of coaches about potential candidates so I could solicit interest in the positions."
The Midway boys' and girls' teams both finished with losing records and out of the playoffs in the 2020-21 campaign. The Panthers and Pantherettes are currently in District 11-6A with prominent athletic powers Duncanville, DeSoto, Cedar Hill, Waxahachie, Mansfield, Mansfield Lake Ridge and Waco High.
But neither coach expressed the desire to wait and see about the next district realignment before making strides.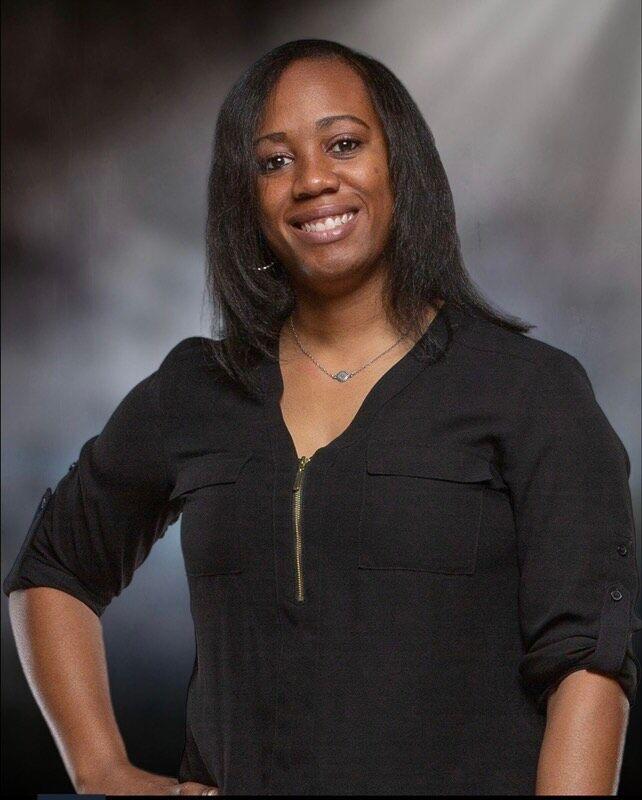 "I'm not afraid of anybody. I may get a thump here and there, but I'm going to be coming back swinging," said Winbush, who played point guard at Kansas from 1998 to 2002. "I welcome the challenge because it makes us all better."
McDade's teams have been mixing it up with the best in the Dallas-Fort Worth area over the last two decades. He said he's learned how to adapt his coaching style to his personnel.
"In 26 years of this, I think I've coached every type of player that you can think of," said McDade, who tutored McDonald's All-American and Baylor standout Perry Jones III at Duncanville. "My background I feel like gives me the ability to evaluate where we are."
McDade is set to officially begin at Midway on Monday. Winbush was on campus this week to meet with fellow coaches and administrators. She said she'll be back full time once she finishes commitments to her team at Reagan.
"I could not be more excited about them joining," Shelton said. "They've both hit the ground running."
UIL opens up regional meet
As COVID-19 vaccination numbers rise and new cases decline in Texas, the University Interscholastic League has recently reversed a mitigation policy for the upcoming track and field postseason.
The UIL had limited qualifiers for the regional meet to the top two places in the area meet to keep numbers down at the regional meets. However, two weeks ago, the state's governing body for public schools athletics reinstated four qualifiers from the area meet to the regional meet.
La Vega boys' track coach Chris Ward, whose Pirates won the 2019 state championship, said that will allow for slightly more margin for error in the area meet.
"A relay team that might have had a bad handoff and placed third in area would've got knocked out," Ward said. "Now they will have a chance to keep going."
The UIL also recently set the dates for the state track meet, which will be held May 6-8 at Mike A. Myers Stadium in Austin. Classes 3A and 4A will compete on May 6, 2A and 5A will compete on May 7 and 1A and 6A will compete on May 8.
Midway golfers claim district titles
Midway's Brayden Bare and Eubin Shim swept the District 11-6A golf individual titles last week at the district meet at Squaw Valley Golf Course in Glen Rose.
Shim, a senior who signed to play college golf at Boston College, shot 4-under-par 140 in the 36-hole tournament. Bare, a junior, also shot 8-under to win the boys' title by six strokes.
The Panthers boys' team carded 292-298 to claim second place and qualified for regionals. Midway freshman Corbin Null shot even-par to finish fourth place and earn all-district honors. The Panthers regional qualifying team also includes Niklas Blalock, Hayden Smith and Ryan Jones.