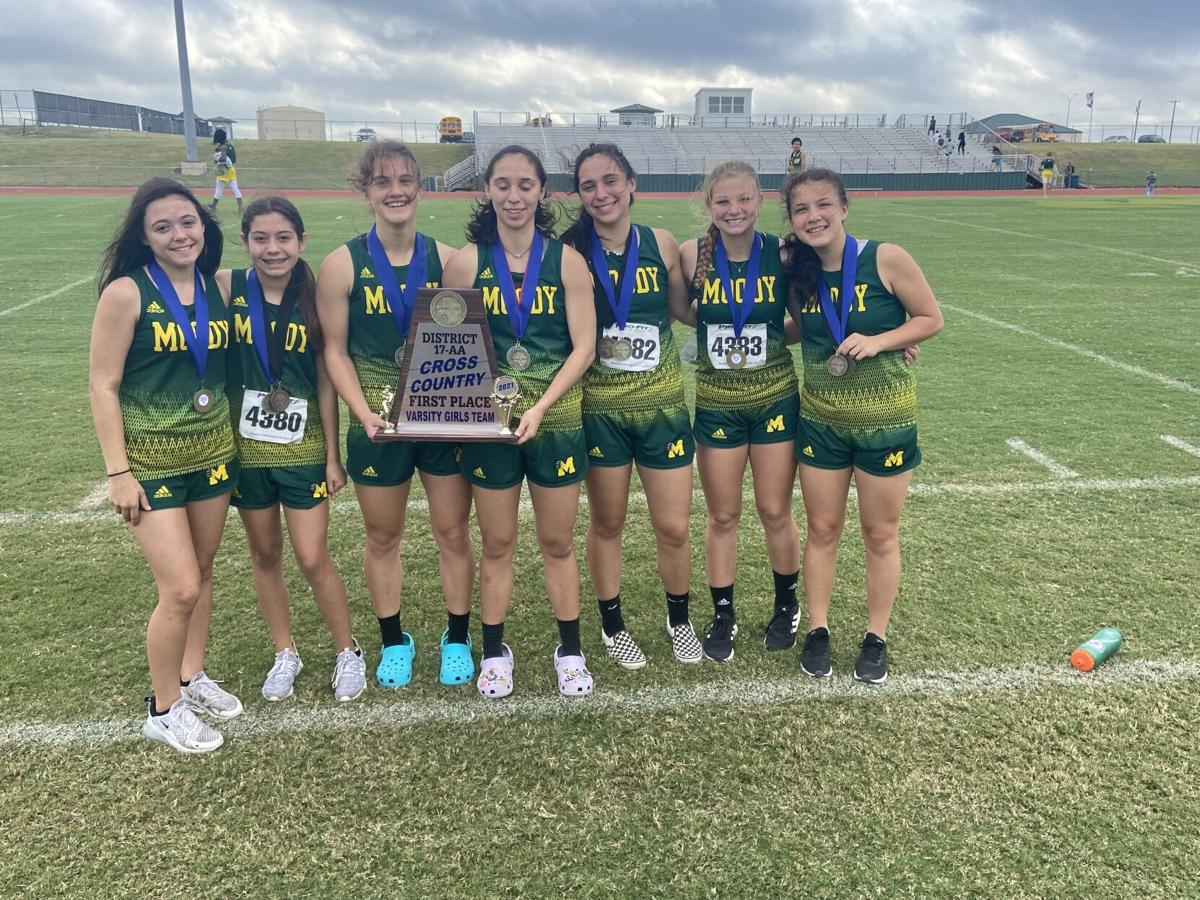 The UIL cross country certification deadline comes up on Saturday, but plenty of Central Texas runners have already made reservations in the regional round.
A couple of standout girls teams hogged the top individual spots to win district titles earlier this week. Lorena athletes claimed four of the top five places to win the District 17-3A title, while Moody swept the top three places on the way to the 17-2A championship.
Lorena's Addison Sykora won the 17-3A individual title with a time of 11 minutes, 45.5 seconds over the 2,000 meter course. She edged West's Makayla Pavelka in second place by 16.9 seconds. Then it was a pack of Leopards in third through fifth as Avery Heard, Chloe Tigelaar and Rebekah Holle finished in quick succession.
Katelyn Hale led the way for the Moody girls as she won an individual district title with a time of 13:57. She was 17 seconds ahead of teammate Kortni Chatham, then Moody's Addy Hale took third place.
McGregor's Raul Arceo paced the Bulldogs' boys team to a district title in 17-3A. He clocked 16:39.6 over the 5,000 meter course and edged Riesel's Marshall Eggerman by eight seconds. Troy's Carlos Jose Cortez finished right beside Eggerman, but took third by a tenth of a second.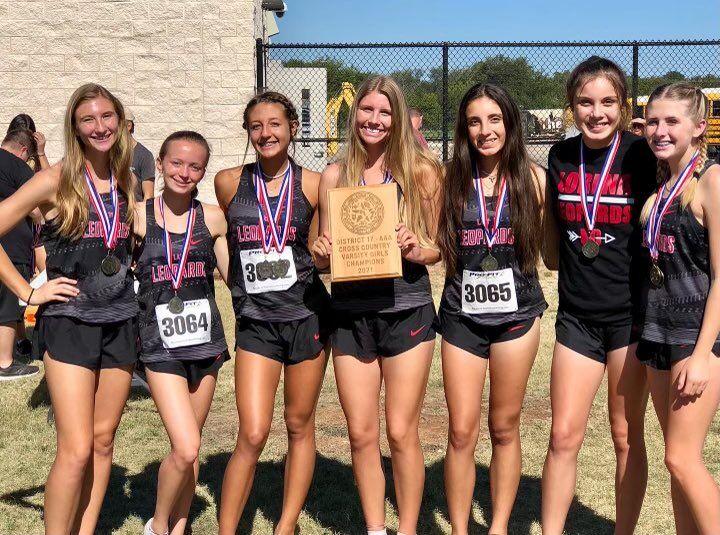 Robinson swept the 18-4A boys and girls district meets at the Connally Junior High campus.
Rachael Hartley led the Rockets girls team to the league championship with a time of 12:28.7. She was 25 seconds ahead of silver medalist Hadley Phillips of China Spring. Travis Keane and Gharrett Hartley finished second and fourth, respectively, on the boys' side to lead the Robinson boys' effort.
Mexia's Oliver Eves won the 18-4A boys' individual title with a time of 18:37.4, 15 seconds in front of Keane.
La Vega's boys and girls teams both finished second in the team race, marking the first time in school history the Pirates will send both teams to regionals.
More cross country district meets are set to run later this week, including the 11-6A meet featuring Waco High and Midway on Thursday at Lynn Creek Park in Grand Prairie.
Regional meets are scheduled for Oct. 25-26.
Panthers swinging for championships
Midway's country club sports have been racking up the hardware recently as both the boys' golf team and team tennis squad claimed significant wins in the last week.
The Panthers defeated Mansfield Lake Ridge, 14-5, in team tennis on Oct. 7 to clinch their 20th consecutive district championship.
Midway (14-2, 7-0 in league play) followed it up with a bi-district playoff win over Killeen, 10-1, on Tuesday. The Panthers advanced to play Tyler Legacy in the area round later this week.
Not to be outdone, the Midway boys' golf team won the Burleson Centennial Invitational on Monday and Tuesday at Southern Oaks Golf Club in Burleson. The Panthers posted a 36-hole team score of 26-over-par 602 and finished five strokes in front of Highland Park in second place.
Midway's Brayden Bare tied for second place in the individual standings. He and Burleson Centennial's Collin Ramsey each shot 2-over 146, two strokes behind medalist Robert Boyce of Highland Park. Midway's Corbin Null and Ryan Jones both finished in the top 10. Null carded 5-over 149 and Jones turned in 6-over 150.
Bulldogs split POTW poll wins
Bosqueville's Justin Moore and Wortham's Isaac Avila added to their team's victories by winning the WacoTrib.com online player of the week polls this week.
Moore carried four times for 139 rushing yards and a touchdown to lead Bosqueville to a 56-6 win over Itasca. He edged out China Spring QB Major Bowden and Wortham RB Tanner Bean in close poll voting.
Avila posted 18 tackles in Wortham's 52-12 victory over Hubbard and then prevailed in a close race with Valley Mills' Will McDonald in the defensive poll.