GARLAND — As the defending Class 2A state champion, the Crawford volleyball team was the hunted.
The Iola Lady Bulldogs showed up at the 2A state title game this time around with sharpshooters.
Iola's front line of Cadence Hoyle and Jenna McDougald kept swinging and kept the pressure on Crawford to the very end as the Lady Bulldogs claimed a 3-1 victory on Saturday afternoon at the Culwell Center.
Hoyle and McDougald combined for 45 kills as they lifted Iola to a 25-21, 25-20, 19-25, 25-17 decision.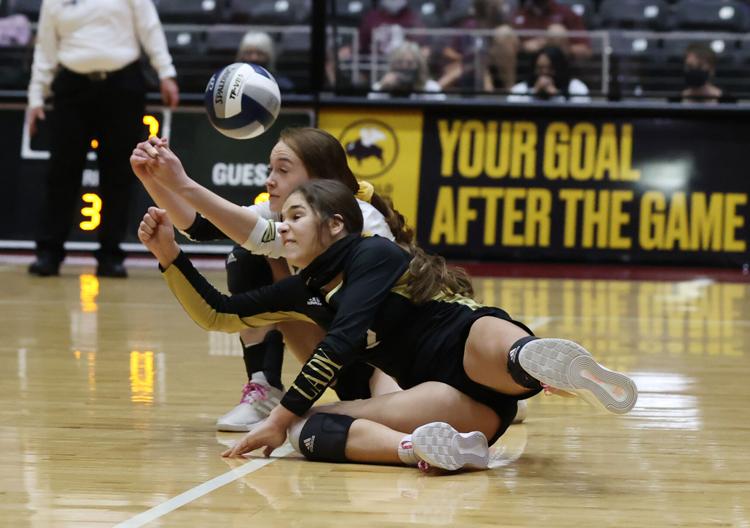 Crawford (32-4) countered with the trio of Katie Warden, Taylor Westerfeld and Kylie Ray, who had 18, 11 and 10 kills, respectively.
Lady Pirates setter Lexi Moody finished with 36 assists. But too often Crawford was scrambling to keep the ball in play rather than putting Moody in position to set up the Lady Pirate hitters.
"Those two kids (Hoyle and McDougald) are really good and we knew that we had to stop those two kids to win and we didn't stop them enough," Crawford coach Jeff Coker said. "They were really, really good today."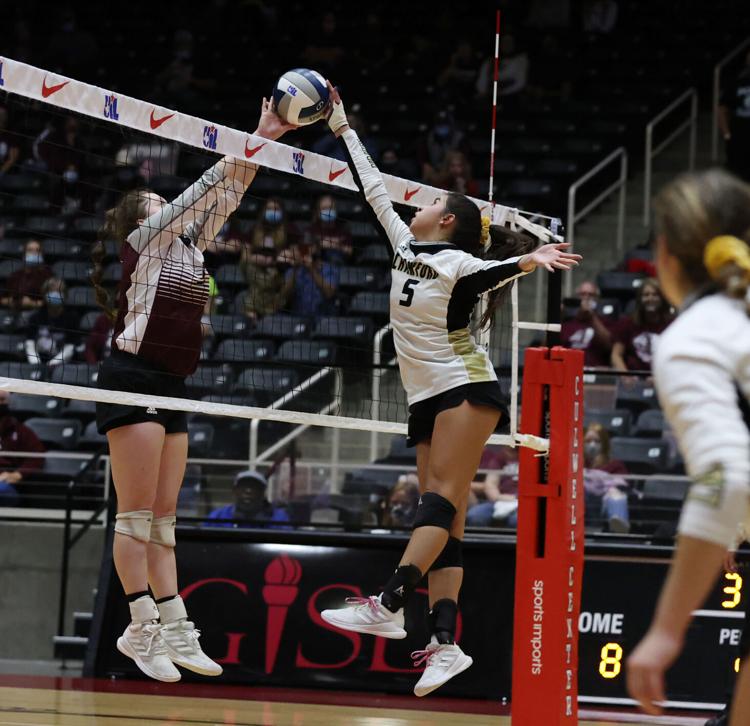 The Lady Pirates entered the day having won two of the past three state championships and were looking to put one more trophy in the case on the last day of this crazy COVID-19-influenced season.
Rather than getting stumped by an outbreak or an upstart opponent along the way, Crawford simply ran into a team that was a little more consistent. Iola (30-1) was making its 12th state tournament appearance.
Although the Lady Pirates had just two more errors (23-21) than Iola, the hard hitting from the Lady Bulldogs side made every mistake hurt worse.
Trying to force a deciding fifth set, Crawford gave up two hitting errors and a service error that helped fuel a 5-2 Iola run. Lady Bulldogs libero Brooke Smithey finished the surge with an ace that put her team in front, 20-14.
"We talk about our goal is to be five (unforced errors) or less (per game) and we didn't hit that today," Coker said. "I bet if we were to go back and chart it, they were definitely five or less in every set or pretty close to it. On the biggest stage, you've got to play your best and they played their best. We fought like crazy and tried to just battle as best we could."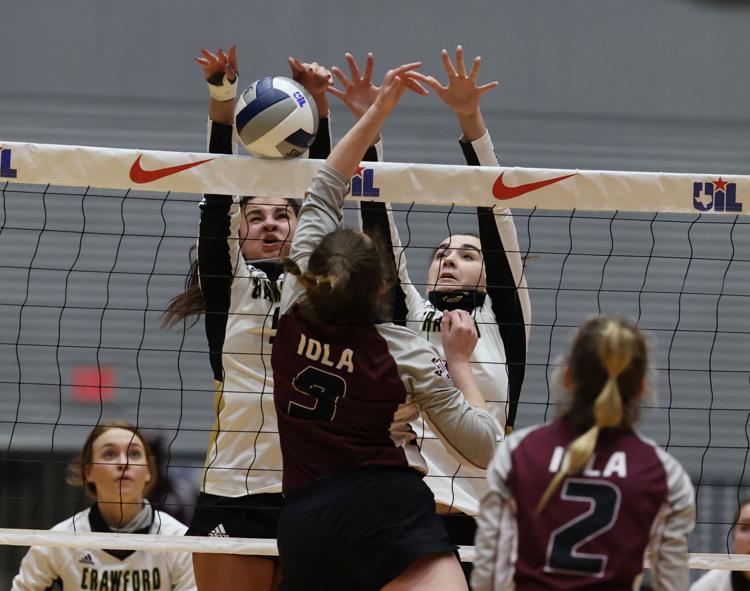 Crawford appeared ready to take the momentum of the match late in the third. Moody put down a block and let loose a primal scream as the Lady Pirates grabbed a 21-16 lead late in the set.
The Lady Pirates finished that game on a Warden kill with a Moody assist. But it would be their lone set win.
"You always want your good momentum to carry forward," Moody said. "That just didn't happen for us tonight. But we fought our hardest and that's all you can do."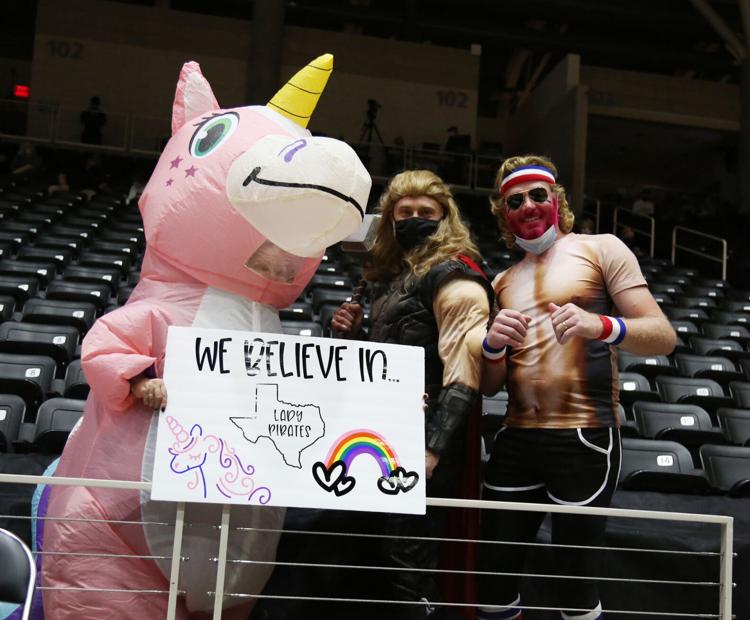 Crawford looked like it was on its way to flexing as the defending state champion when it grabbed an early 6-1 lead in the opening game. Warden had three kills during that run.
However, Iola fought back and tied it when championship game MVP Hoyle put down a kill.
The Lady Pirates and Lady Bulldogs traded point for point the entire match, neither team giving up extended runs and hardly any of more than two or three points.
But Iola had a three-point mini run late in the first game for a 21-18 lead and closed it out on a kill by Lindsey Gooch.
Crawford led the second game, 7-5, before McDougald righted the Lady Bulldogs. The Iola senior hitter had a dink and two hard kills during a surge that put her team in front, 12-9. Then Hoyle finished that set with three straight kills.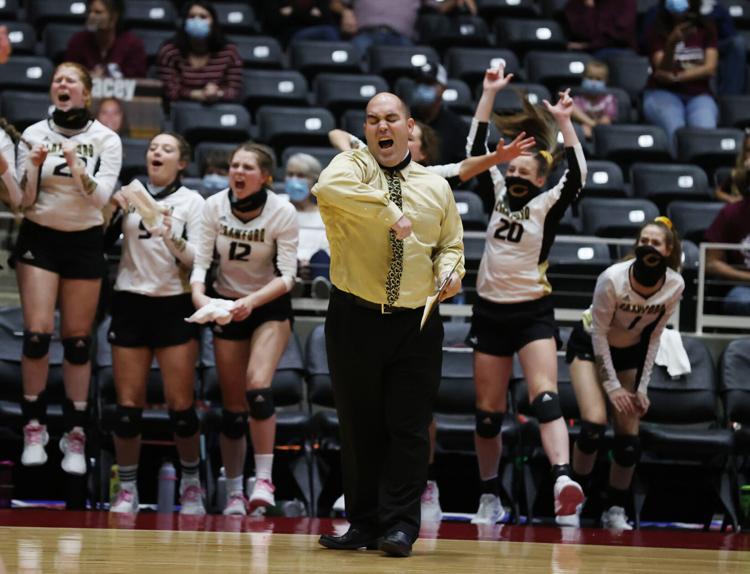 The Lady Pirates had a sophomore and three juniors play almost the entire match, so they figure to be ready to take another run at the state tournament in 2021. As for Coker, he was a happy if not completely satisfied coach.
"I'm super proud of my kids," Coker said. "We graduated a lot of good kids last year and just new kids stepping into new roles, doing things they haven't had to do before. … I thought my kids were champions all year long. We came up a little bit short today, but in my mind they're still champions. Still act like champions, carry themselves like champions."
Get in the game with our Prep Sports Newsletter
Sent weekly directly to your inbox!