All that hype about Stephenville quarterback Ryder Lambert isn't just empty words: He's a major talent.
Lambert threw for 206 yards and four touchdowns and flashed his speed by running for 148 yards and a score to lead the No. 5 Yellow Jackets to a 44-12 win over Connally on Friday night.
Lambert has thrown for 19 touchdowns in Stephenville's 5-0 start this season.
"He's very special," said Connally coach Terry Gerik. "He's a great young man and he plays his rear off. You not only have to defend him in the passing game but you have to defend him in the running game, too. He's a heck of a player and they're coached very well, and their kids get after it. They're going to go deep."
The Yellow Jackets built a 31-0 halftime lead as the Cadets (1-3) hurt themselves with four first-half turnovers. With Stephenville's offense repeatedly getting the ball in Connally territory, the Cadets' defense had its back against the wall throughout the first half.
Lambert switched the Yellow Jackets' offense into high gear beginning with the first offensive play as he hit Coy Eakin in stride down the right sideline for a 36-yard touchdown.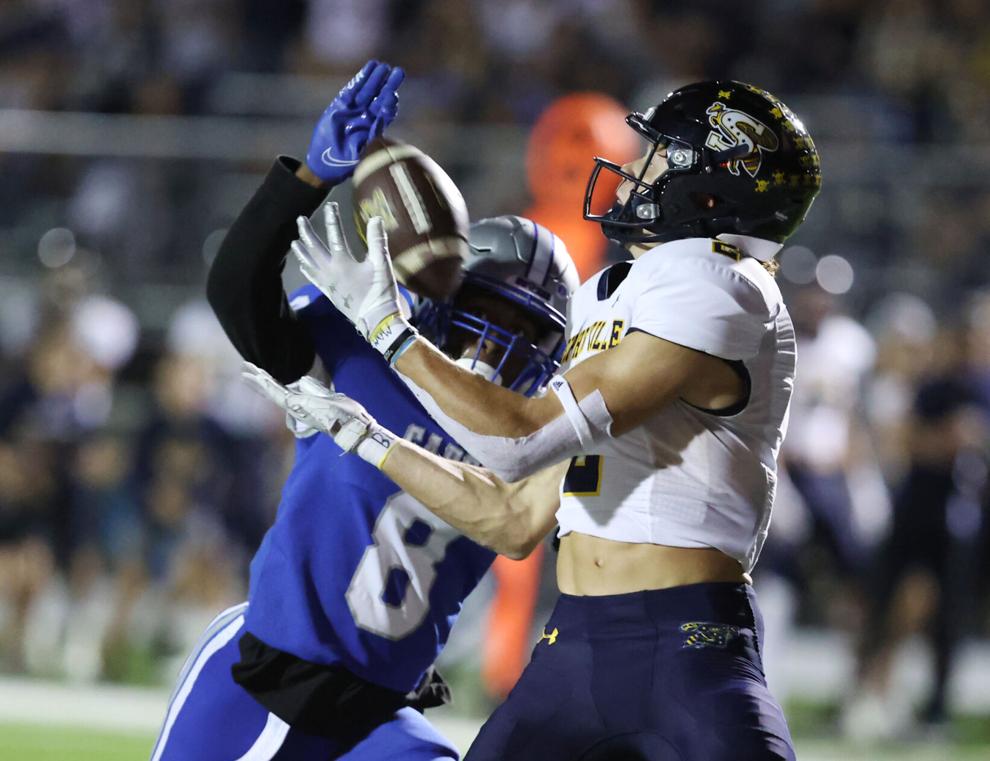 Getting the ball at their own 40 following a short Connally punt, the Yellow Jackets moved to the 1 before Lambert's touchdown run was wiped out by a false start. Stephenville had to settle for Corbin Poston's 23-yard field goal to push the lead to 10-0 with 2:24 left in the first quarter.
Taylor Bennett set up the Yellow Jackets in great field position again when he recovered a Connally fumble at the Cadets' 37.
Lambert found Eakin behind the Cadets secondary for a 32-yard score for his 12th touchdown catch of the season to extend the lead to 17-0 on the first play of the second quarter.
The Cadets stopped another Stephenville scoring threat when Jamarie Wiggins intercepted Lambert's pass in the end zone.
But Wiggins fumbled at the end of the run, and the Yellow Jackets took advantage of the turnover as Lambert's 17-yard pass to Reece Elston set up the quarterback's 13-yard touchdown run to push the lead to 24-0 with 7:14 left in the second quarter.
The Yellow Jackets had time to score another touchdown before halftime as Lambert hit Elston for a 43-yard touchdown pass to take a 31-0 lead.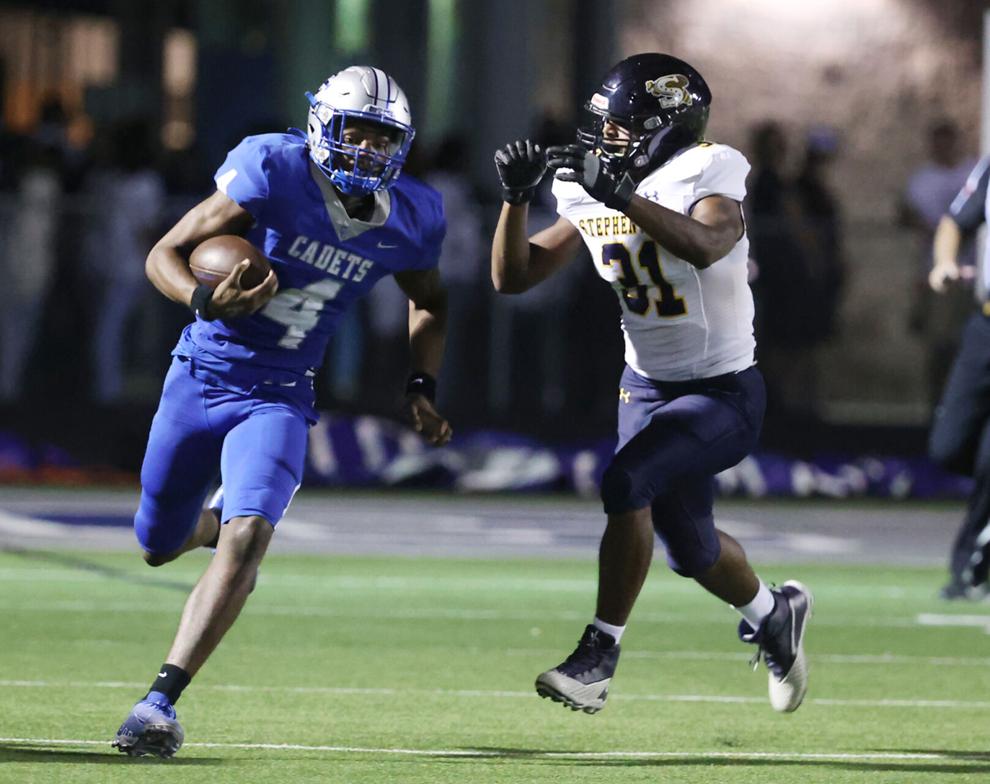 The Cadets showed some offensive spark to open the second half as Jelani McDonald hit Sean Harris for 56 yards to set up Germone Powell's two-yard touchdown run with seven minutes left in the third quarter.
But the Yellow Jackets responded with Lambert's seven-yard scoring pass to Kallan Kimbrough to open up a 38-6 lead with 1:53 left in the third quarter.
McDonald came up with another big pass play when he found Tre Wisner for 47 yards to set up Wisner's two-yard scoring run to cut Stephenville's lead to 38-12 with 45 seconds left in the third quarter.
"I was proud of our kids in the second half," Gerik said. "That's what we talked about at halftime. I'm not worried about that score any more. I want to see what you can do in the second half to come out and stay together as a team and how you can fight to the end, and I thought our kids did that."
Poston hit field goals of 30 and 20 yards in the fourth quarter to push the final score to 44-12.