SAN MARCOS — Lorena's 11th straight win might have been its loudest statement yet.
Ryne Abel threw for 308 yards and five touchdowns with two interceptions and ran for a score, and the Leopards jumped all over Columbus from the beginning and never let up in a 62-13 Class 3A Division I regional win Friday at Bobcat Stadium.
Jadon Porter grabbed three of Abel's touchdown strikes and finished with seven catches for 206 yards. Rhett Hanson led the Lorena ground game with 113 yards and two touchdowns on 16 carries.
"They're pretty special," Lorena coach Ray Biles said of the connection between Abel and Porter. "It's good, and we've got some other guys that can contribute in that equation. But right now, he's looking for Jadon, and we've got some specific things he does really well. We're blessed to have some athletes like that."
The Leopards (11-2) advance to the regional final to meet Diboll (10-3).
Lorena picked off Columbus freshman quarterback Adam Schobel five times, including one that Colton Dale returned for a touchdown.
Lorena scored on its first drive, with Hanson taking a direct snap around the right side and into the end zone from a yard out.
On the ensuing kickoff, the Leopards forced a fumble from Columbus' Ty'Vone Whitehead and recovered at the Cardinal 16. It appeared as if Lorena might squander the opportunity, but Abel found Porter open on fourth-and-17 for a 21-yard touchdown and a 13-0 lead with 6:38 left in the first quarter.
"It helps your defense an awful lot when you get off to a fast start," Biles said. "I'm very happy about that, and they did a good job of getting ahead early and playing ahead of the sticks. Most of our drives we were in front of the sticks, but it makes everything easier when you're playing from in front."
Abel added another touchdown pass on Lorena's next drive, as he hit Caleb Blanek for a 31-yard score.
Columbus (10-3) scored its only first-half touchdown when Colton Pitchford made a diving grab in the end zone for a 22-yard score with 8:43 left before halftime to make it a 20-7 game.
But it was all Lorena after that.
After a wide-open Blanek scored a 29-yard touchdown, the Lorena defense took over with interceptions on three straight drives. Braylon Henry grabbed two of them, while Dale snagged one on a pass that floated to the sideline, giving him an easy 16-yard stroll to the end zone.
"We felt like we needed to keep them behind the chains, and if we did that, things would simplify a lot," Biles said. "And we've got a pretty good secondary. Those guys did a great job of running to the ball. It all worked."
Jordan Woods caught a 25-yard touchdown pass from Schobel, but Lorena answered with an 83-yard connection from Abel to Porter and Abel capped the scoring with his only carry of the day, a 1-yard score with 2:03 left in the third quarter.
Schobel was 11-for-22 for 127 yards and two touchdowns. NiJay Johnson led Columbus on the ground with 104 yards on 17 carries, but 81 of his yards came in the second half when the game was out of reach. Jordan Woods caught five passes for 92 yards and a score. Kasen Taylor and Andrew Brittain had an interception each in the second half for Lorena.
"I think our kids are playing really well right now," Biles said. "I don't have a big head about it, but offense, defense and we have a lot of pride in what we try to do with the kicking game to flip the field, but right now it's just a matter of our kids are focused on trying to get better."
Here are all 9 teams who advanced to the fourth round of the high school football playoffs (and where they're playing)
China Spring (13-0) vs. West Orange-Stark (11-1), 7 p.m. Friday at Tomball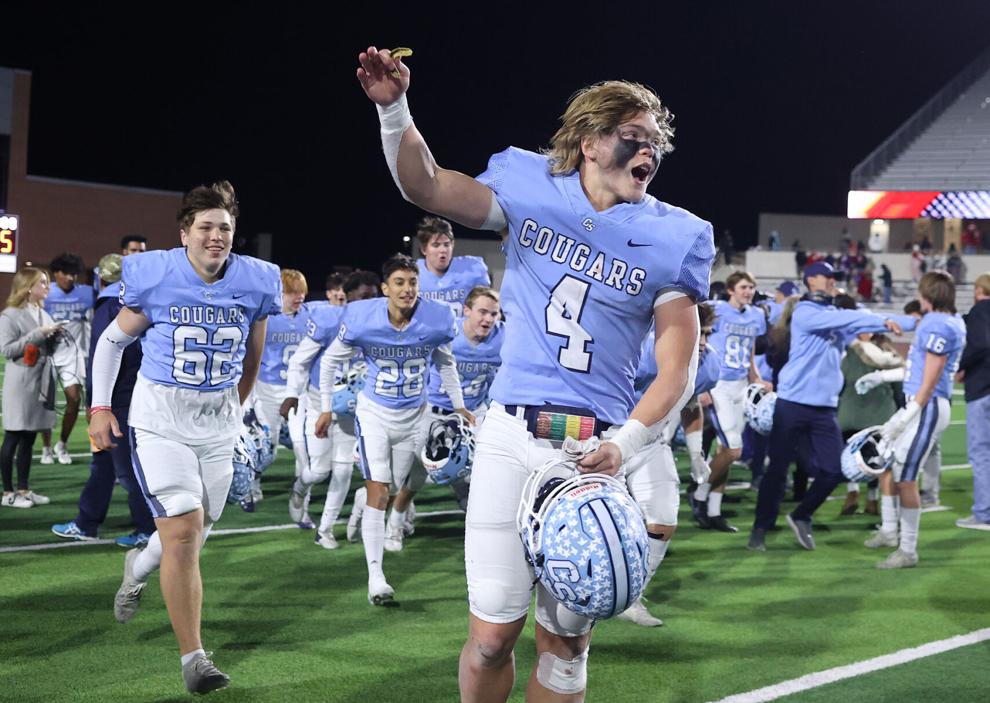 West (13-0) vs. Mount Vernon (13-0), 7 p.m. Friday at Ford Center at The Star, Frisco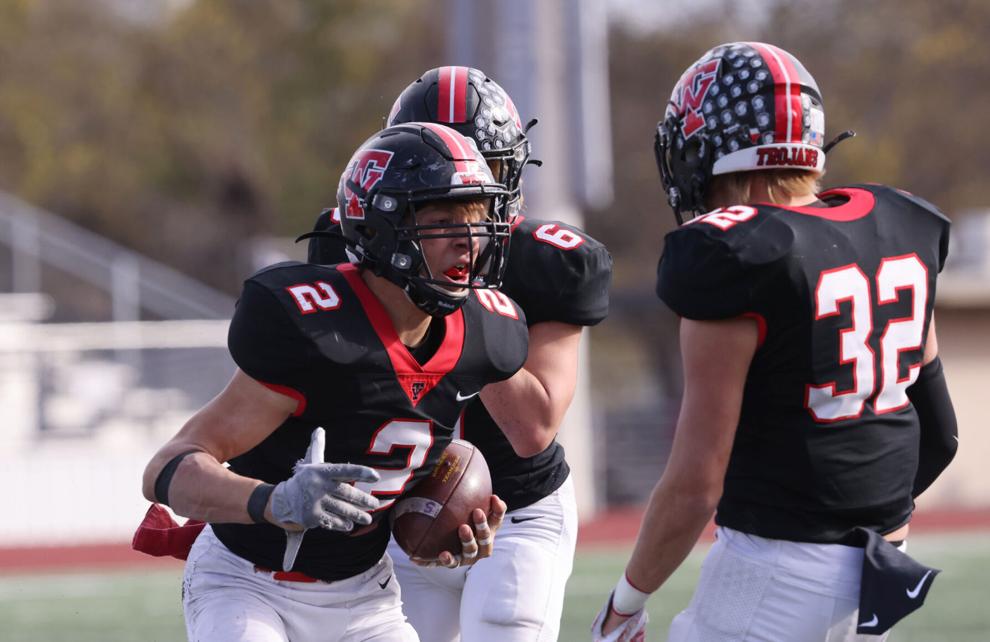 Lorena (11-2) vs. Diboll (10-3), 7 p.m. Friday at Bryan
Crawford (13-0) vs. Marlin (10-3), 7 p.m Friday at Tiger Field, Belton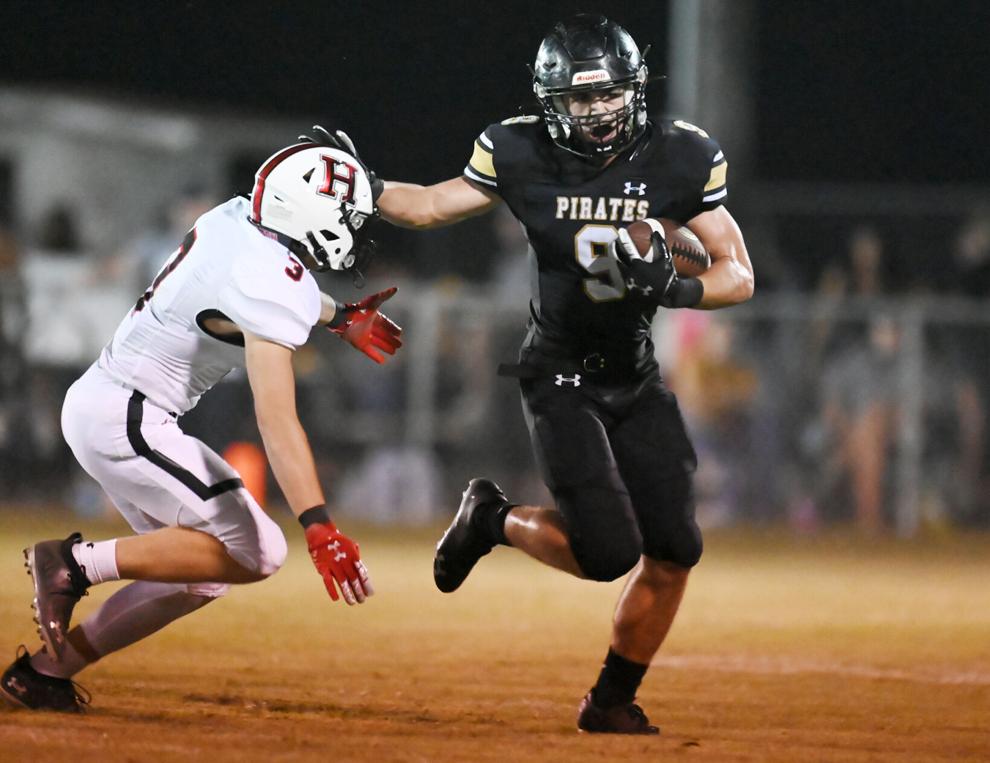 Marlin (10-3) vs. Crawford (13-0), 7 p.m Friday at Tiger Field, Belton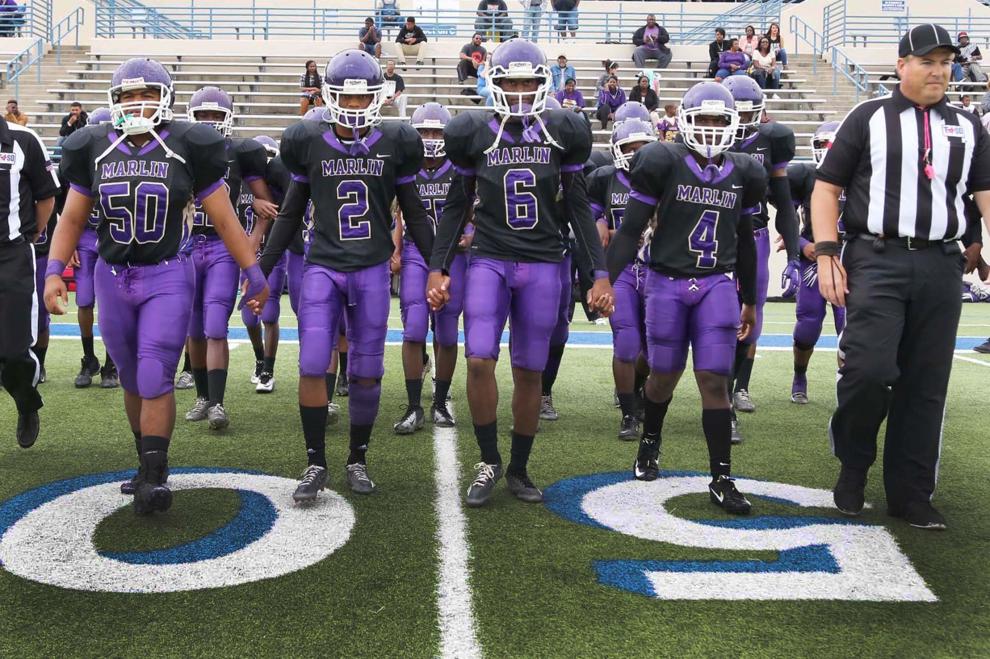 Mart (13-0) vs. Chilton (11-1), 7 p.m. Friday at Midway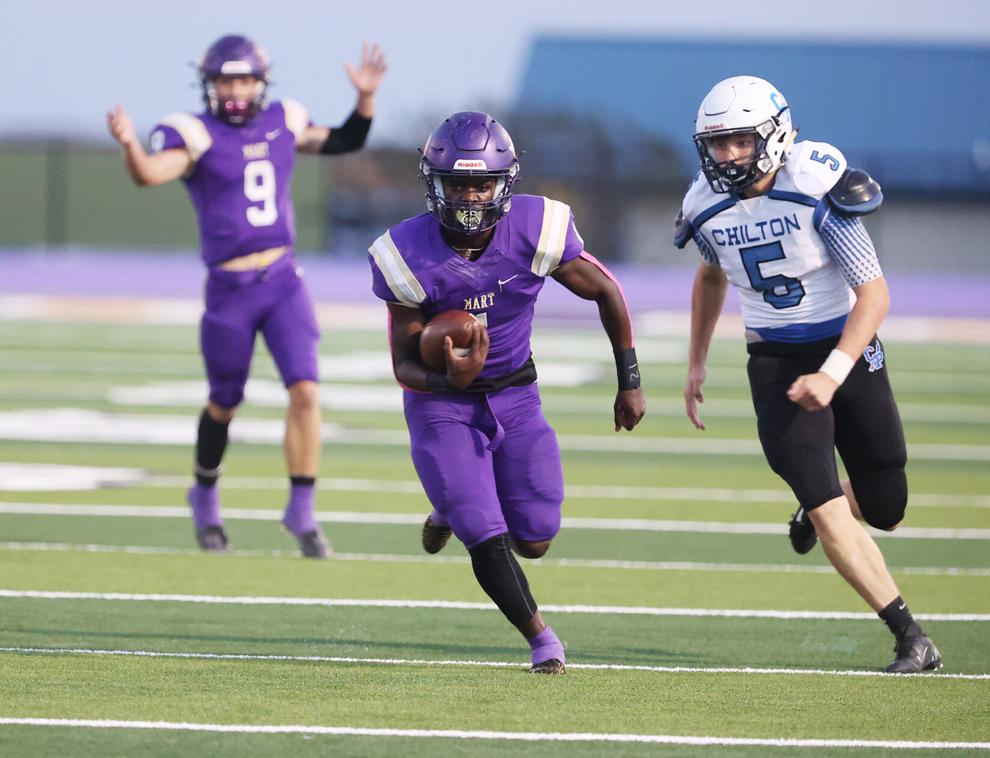 Chilton (11-1) vs. Mart (13-0), 7 p.m. Friday at Midway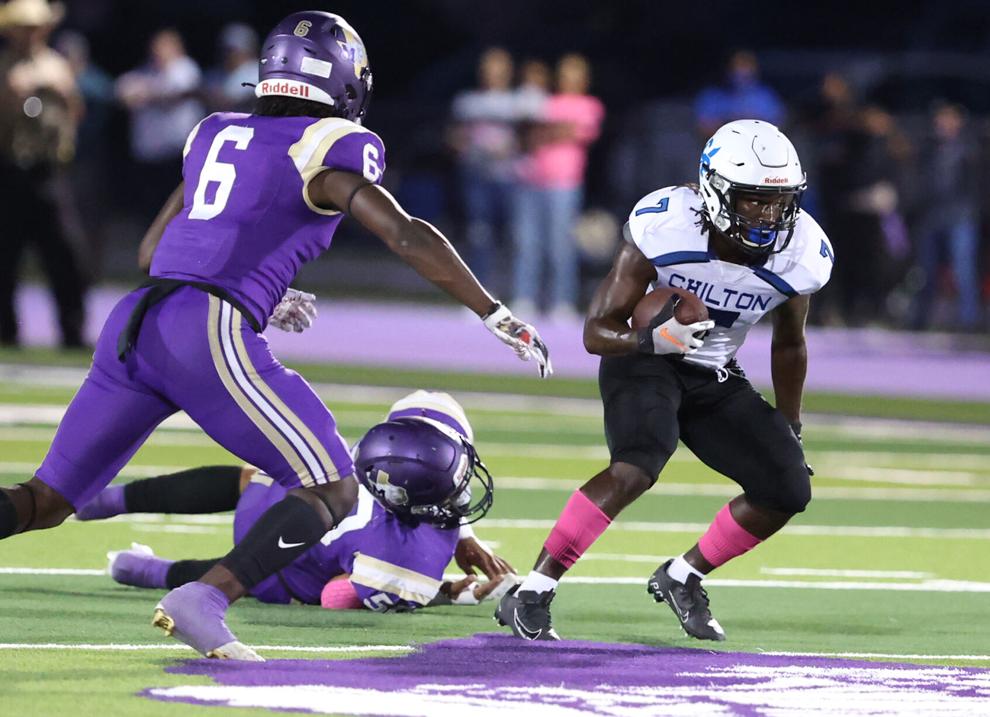 Abbott (13-0) vs. May (13-0), 6 p.m. Saturday at Dublin
Live Oak (13-0) vs. Marble Falls Faith (12-0), noon Thursday at Waco ISD Stadium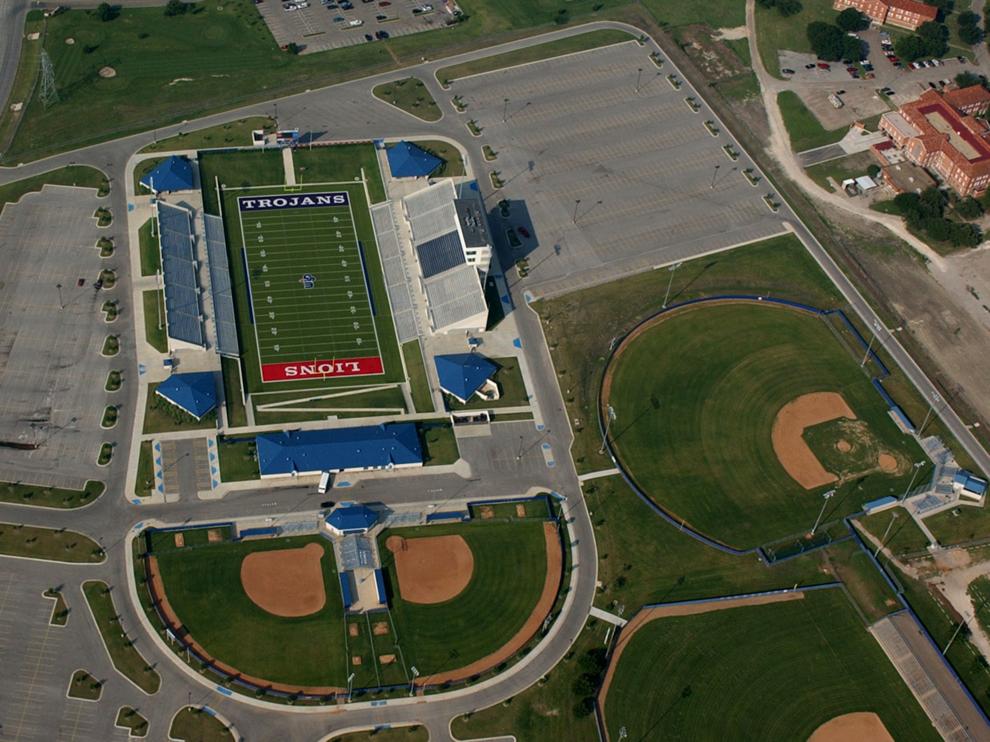 Check out our latest digital-only offer and subscribe now