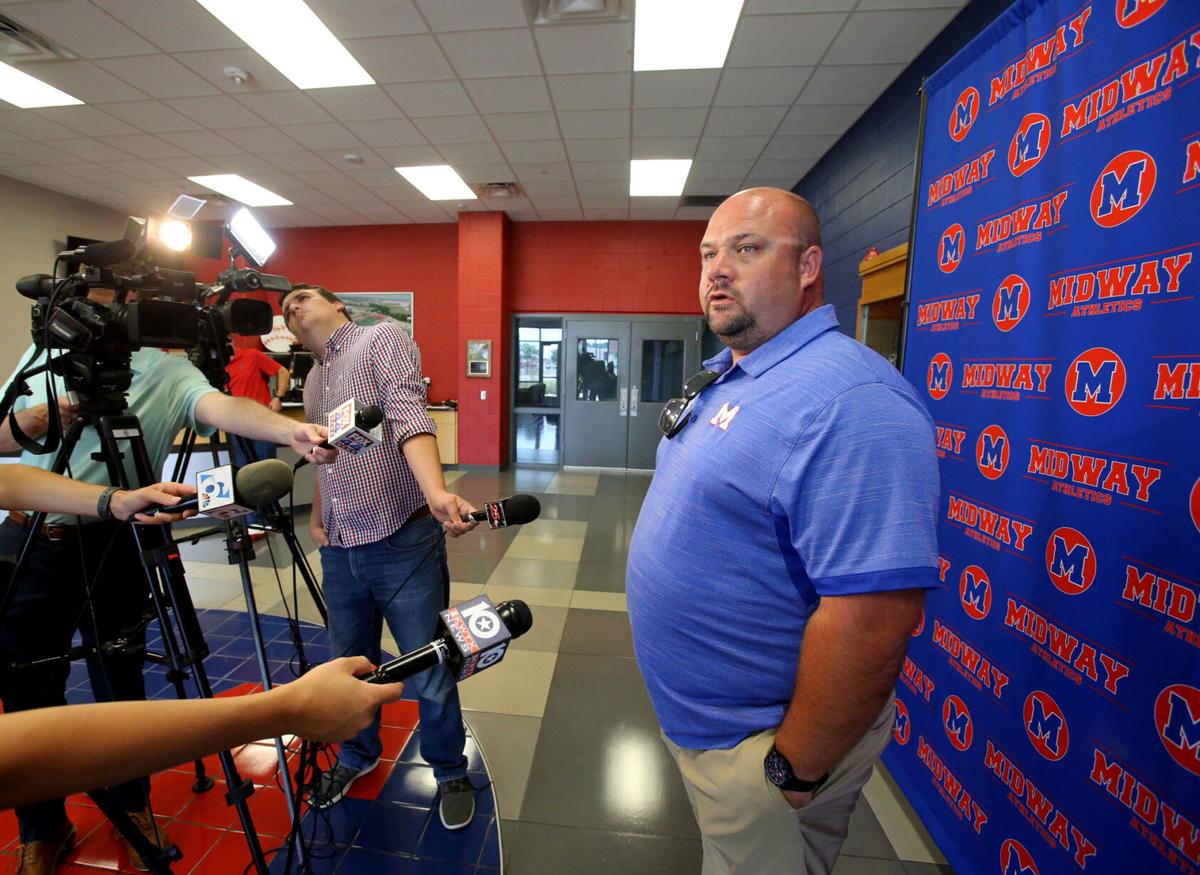 When former Midway coach Jeff Hulme was hired by Mansfield Legacy earlier this month, the news got the full attention of at least one Central Texas football coach.
Shane Anderson, who led Connally to playoff appearances the last three seasons including an impressive 12-1 run in 2019, was more than interested in the Panthers' need for a new head football coach.
Although Anderson is a Connally alumnus, he spent years at Midway as a student teacher, a rookie assistant coach and the Panthers' defensive coordinator.
"I told (Connally superintendent Wesley Holt) when I took that job six years ago that the only one job I would leave for was (Midway)," Anderson said. "It just so happened that this one came open in the middle of the summer. That's not up to us to decide when it's open."
Midway athletic director Brad Shelton confirmed on Monday morning that the school had hired Anderson to lead its football program.
Hulme was hired by Mansfield Legacy on June 3. Shelton posted the Panthers head football coach opening the following day. He said Midway superintendent Dr. George Kazanas, who is granted the ability to sign off on hires during the summer, approved the choice and that Anderson will be introduced at a Midway school board meeting on Tuesday night.
"We had a lot of great applicants and I really enjoyed getting to meet a few of those people," Shelton said. "Shane won the job and I'm excited to have him. I'm happy for him. I'm excited for the program. I'm thrilled to get a coach of the quality of Shane Anderson."
At Connally, Anderson compiled a 36-30 record in six seasons as the head coach after taking over the program in 2015. The Cadets went 8-4 in 2018 and followed that up by going undefeated in the regular season and posting a 12-1 record in 2019. Last fall, Connally finished second in District 9-4A Division II and lost in the opening round of the playoffs.
Connally superintendent Holt said Cadets offensive coordinator Terry Gerik has been named the interim head coach. Connally ISD will post the HFC and athletic director opening and Holt said he hopes to make the hire by the end of June.
"Coach Anderson ran a great, great program," Holt said. "I would loved to have kept him. But I understand."
Shelton, who came up through the ranks of Midway athletics administration, said he has known Anderson for almost 15 years. Shelton introduced the Panthers new coach at a press conference on Monday afternoon at the Midway Activity Center. Anderson's familiarity with the Midway program was a key factor in getting the job. He was an assistant under longtime Panthers football coach Kent Bachtel and then the defensive coordinator under Bachtel's successor, Terry Gambill.
"There's a certain level of trust and respect between us," Shelton said. "We've watched what he's done (at Connally) in impacting the culture — discipline and being passionate about football and teaching kids and growing young men. Those were things that were very attractive."
Anderson credited both Bachtel and Gambill for shaping his coaching style.
"One thing I learned from (Bachtel) that I'll always carry with me and that I try to live up to every day is how much he loved and cared about kids and coaches," Anderson said. "I take a lot of pride in pouring into kids and pouring into coaches and helping them grow and that's something I learned from him."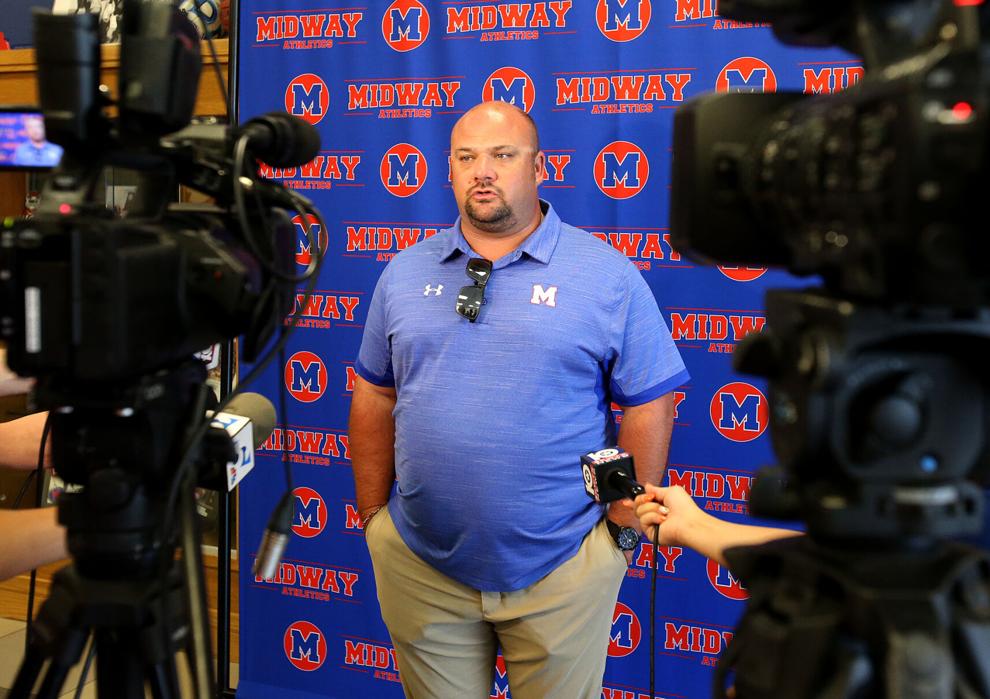 Anderson said it was tough to break the news that he was leaving to players, coaches and administrators at Connally. Ultimately, Midway's status as a Class 6A program and its facilities made the Panthers' post something like a dream job.
"It gives me an opportunity to be on the big stage and coach 6A football with the best facilities in Central Texas if not the state of Texas and what should be one of the top programs in the state of Texas," Anderson said. "And then (to remain) close to home where my parents are here in Waco and my in-laws are just up the road in West — my family's here. This is home. Waco's home. It gives me a great opportunity to coach at the 6A level."
Midway posted a 2-7 record last fall and missed the playoff for the first time since 2006. The Panthers are currently in a district with 6A powerhouses Duncanville, DeSoto and Cedar Hill.
"My No. 1 focus right now is this senior group of football players," Anderson said. "I told the coaching staff just a minute ago, this is not about me, it's not about the adults in the room, this is about this senior class and them having the opportunity to be a playoff football team. We're going to do everything we can to make that happen for them."