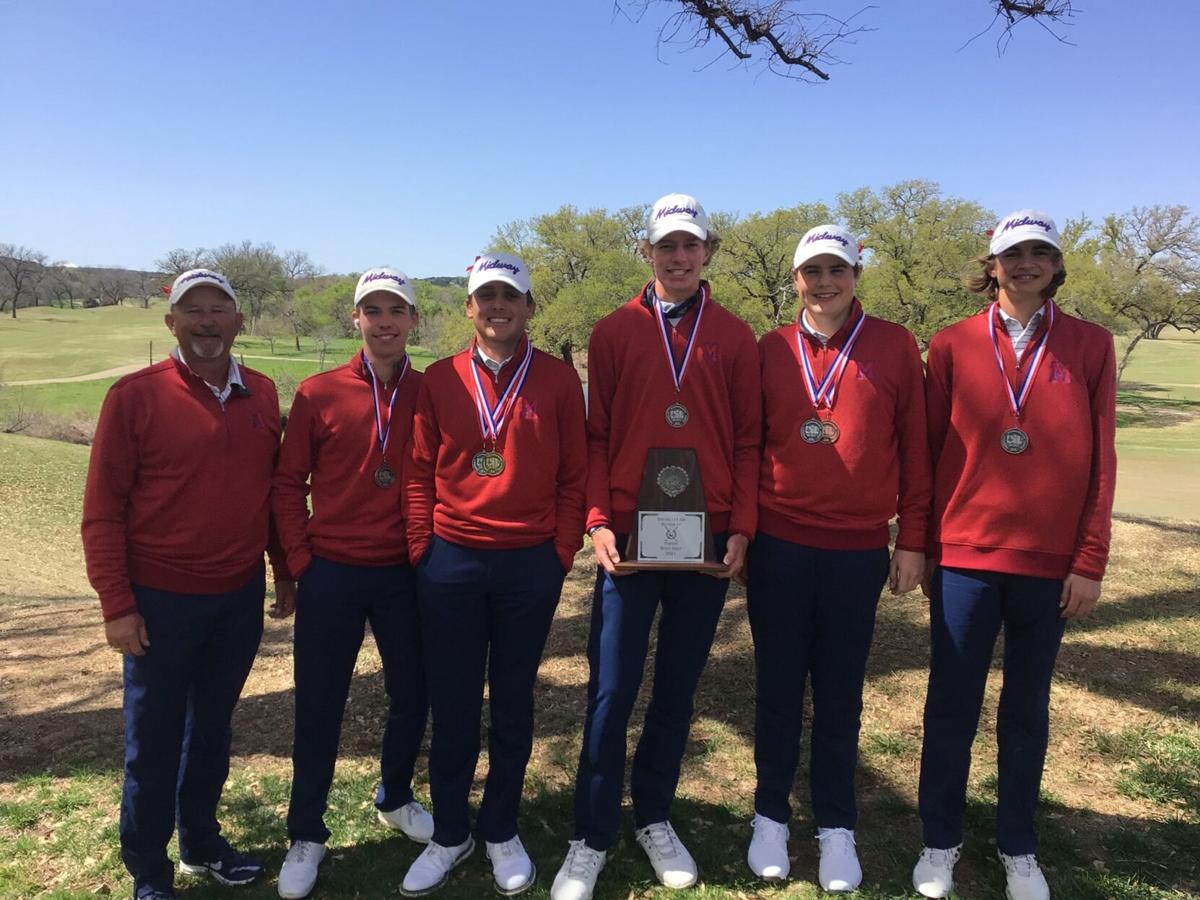 The Midway and Lorena boys' high school golf teams are making history-making appearances this week at the UIL state tournaments. The Leopards are making their first-ever appearance among the state's best high school golfers, while it's Midway's first trip to state as a Class 6A school.
"The kids are super excited to be going to state," said Lorena head coach Ken Thompson, who is in his seventh year. "We've taken individuals to state before, but never an entire team. It's a tribute to their hard work during the season and, most importantly, before and after the season."
Both Midway and Lorena feature very young teams they are taking to state. The Panthers have but one senior, Hayden Smith, while Lorena has none.
Midway tees off in the Class 6A state tournament Monday morning at Legacy Hills Golf Club in Georgetown while Lorena plays at ShadowGlen Golf Club in Manor, outside of Austin, in the Class 3A state tournament. There will be live 6A scoring on the UIL website.
Other Central Texas teams which have qualified for state this year include Jonesboro, Oglesby (1A), Hamilton (2A), Whitney, (3A) and Lake Belton (4A). Cameron Yoe, Gatesville, Temple, among others, have qualified some individual golfers.
The last Central Texas team to win a UIL state team title in boys' golf was Gatesville in 2009, so the area is overdue.
While this season marks a breakthrough state appearance for his team, second-year Midway head coach Keith Mikeska said his team owns all the ingredients for state success because of their depth and close-knit bond.
"Having team chemistry is so important," he said. "Coaches can talk about it all the time and hope they have it, but this team has great chemistry. We also have a lot of depth. You can usually count on two or three golfers to play well every week, but our fourth and fifth players have stepped up as well.
"We have a complete team that plays for one another and plays because they love the game and that's all you can ask for. The kids are champing at the bit to prove it."
Mikeska has another reason to stay busy, as his son and former Midway golfer Mason won the Sooner Athletic Conference individual conference title for Oklahoma City University and is leading his team to the NAIA National Championship at TPC-Deere Run in Illinois this month.
"It's a busy time for sure, but we always try to help each other out," Mikeska said.
On the high school level, Midway has received plenty of help from junior Brayden Bare. He won the district golf title and followed that up with a regional victory. Bare said he is aiming for bigger and better things among the best high school boys golfers in the state.
"We're just happy to be able to go to state as a team." Bare said. "We got to play a lot as freshmen and sophomores even though we weren't good enough to compete with these other teams, and now we are.
"The key for our success this week is not to get down when we make a mistake because everybody is going to do that. We just need to keep in the fairways and be able to chip it successfully around the greens. I feel like I'm playing the best golf of my career, and I think a lot of our guys are."
Mikeska said that Niklas Blalock and Ryan Jones have filled key roles for this team this year while freshman Corbin Null possesses the potential for much bigger things in years to come.
"I felt like we have all bonded as a team as the year has gone on, and I feel like I've really improved my game," Null said. "I've never been to Legacy Hills before, but I've looked at Google Maps to see what I need to do to get ready."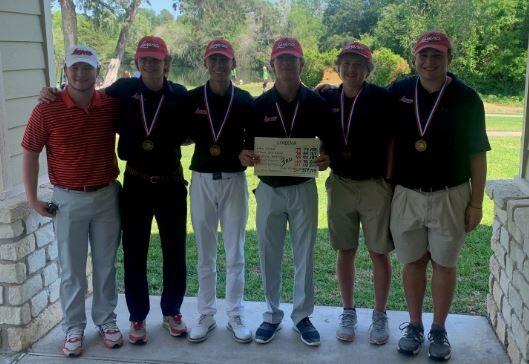 Over at Lorena, Thompson was a college golfer at Costal Carolina University, where PGA Tour star Dustin Johnson went to school, before coming to Central Texas as a track coach.
When the chance arose to become golf coach at Lorena after another coach turned it down, he said it took him about 30 seconds to accept the job. He's glad he did.
"I'm blessed to be here as a coach and to be with these hard-working guys," Thompson said. "As freshmen they were pretty bad, they'll tell you that, but they continued to work and get better and now we're here at state. That's a tribute to their hard work, not to me or anything I did."