Digging lurks as one of the most underrated, underappreciated elements of the game of volleyball.
China Spring packed its shovels on this trip.
Ever heard that expression, when you find yourself in a hole, stop digging? Doesn't apply here. The third-ranked Lady Cougar volleyball team climbed out of an unexpected trap by staying committed on defense to rally past Robinson, 10-25, 25-15, 22-25, 25-17, 15-7, in District 18-4A competition Tuesday at the Robinson Gym. In the process, China Spring preserved its perfect record and perhaps gained precious experience for future rescue missions down the road.
Robinson (8-9, 5-2) showed impressive grit in giving China Spring (22-0, 7-0) all it could handle. Behind their superb senior hitting duo Brooke Ashcraft and Delani Degner, the Rockets played with fire in pushing the Lady Cougars to the brink. Unofficially, Ashcraft totaled 18 kills and Degner added 11. Both were effective powering attacks through the China Spring blockers.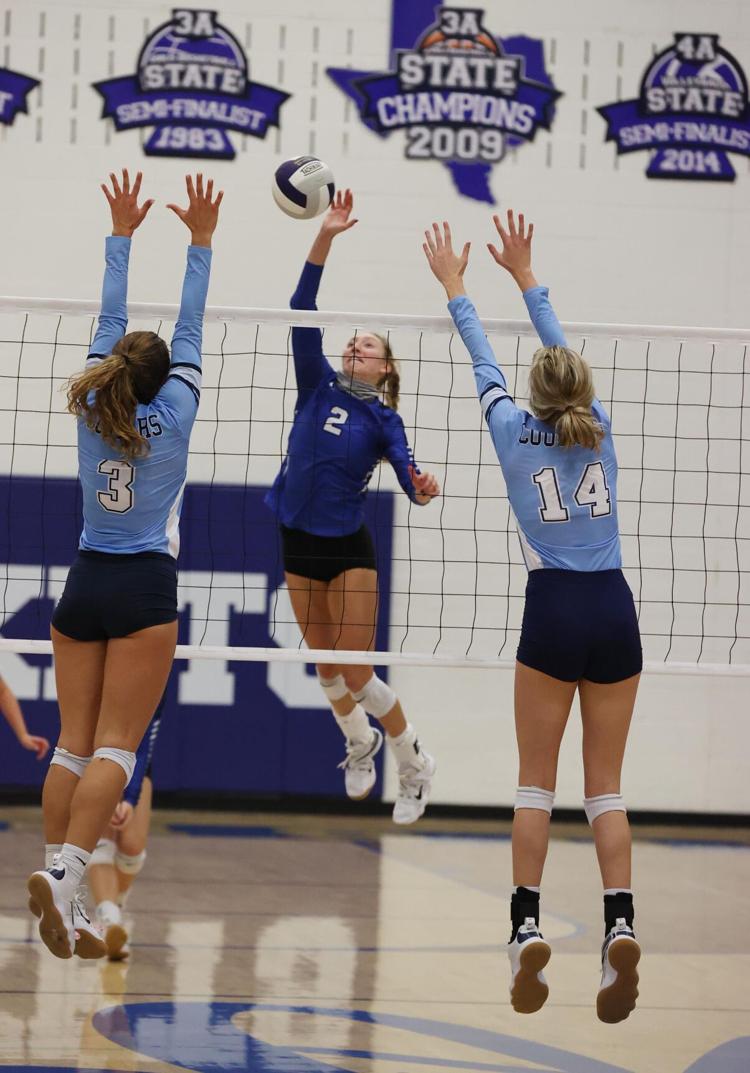 But China Spring didn't come into the night undefeated on accident. The Lady Cougars employ no shortage of heavy hitters, led by their fiery redhead Dylan Birkes, who led her team with 15 kills, including the final match-clinching spike through the middle of the court in the fifth set.
It was an epic battle throughout, and Robinson seemed poised to snare the upset when they captured the third set 25-22. That game in particular featured wild swings of momentum and emotion, but Ashcraft delivered some key spikes late to put her team in position for a huge win.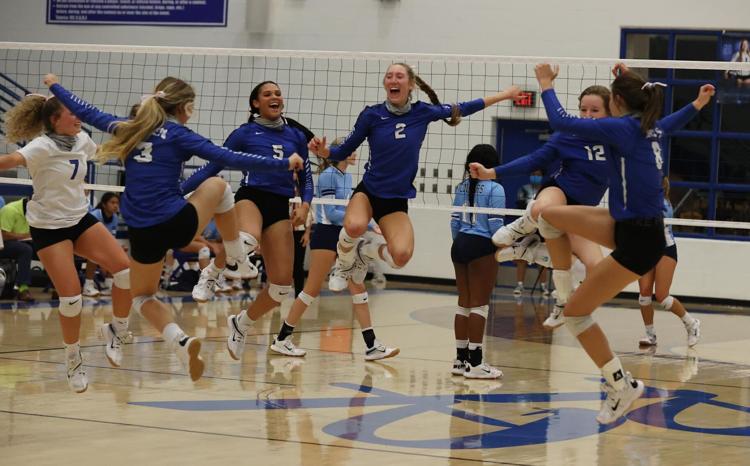 However, China Spring remained resilient. In fact, the Lady Cougars seemed to play better and lock in whenever they were pushed to the edge. They rebounded from a late call that went against them in the fourth set — the chair official missed a four-hit violation by the Rockets — and seemed to play with more anger and violence on their kills thereafter. They won the fourth set after a Karley Baker block and a Robinson hit that strayed out of bounds on the final two points.
It wasn't just Birkes, either. Newcomer Kadyne Emmot smacked eight kills, came through with some big blocks, and dialed up two timely aces in the decisive fifth set. Emmot also sometimes shifted to setter with easy grace. China Spring also benefitted from other players stepping up in the clutch, including Baker, Hayli Case, Lindsey Wilcox and Katie Cofer.
McGregor 3, Clifton 1
In McGregor, the Lady Bulldogs stayed in the hunt for a playoff spot in District 17-3A with a hard fought win over Clifton Tuesday night, completing the season sweep over the Lady Cubs.
All four games were competitive and tight. After McGregor (12-7, 5-4) took the first game 25-19, Clifton responded with a 25-22 win to even the match. The Lady Dogs took the key third game 25-20, and closed the match 25-18.
Playing without senior middle blocker Mara Hering, Deja Threadgill led the way for McGregor with 15 kills. while freshman Chloe McCauley contributed 11 kills. Audrey Lillard slid from her normal outside hitter position to the middle, and the senior responded with eight kills and six blocks. Senior setter Kiley Coats had 31 assists.
McGregor hits the road Friday to battle district co-leader Lorena.
Get in the game with our Prep Sports Newsletter
Sent weekly directly to your inbox!