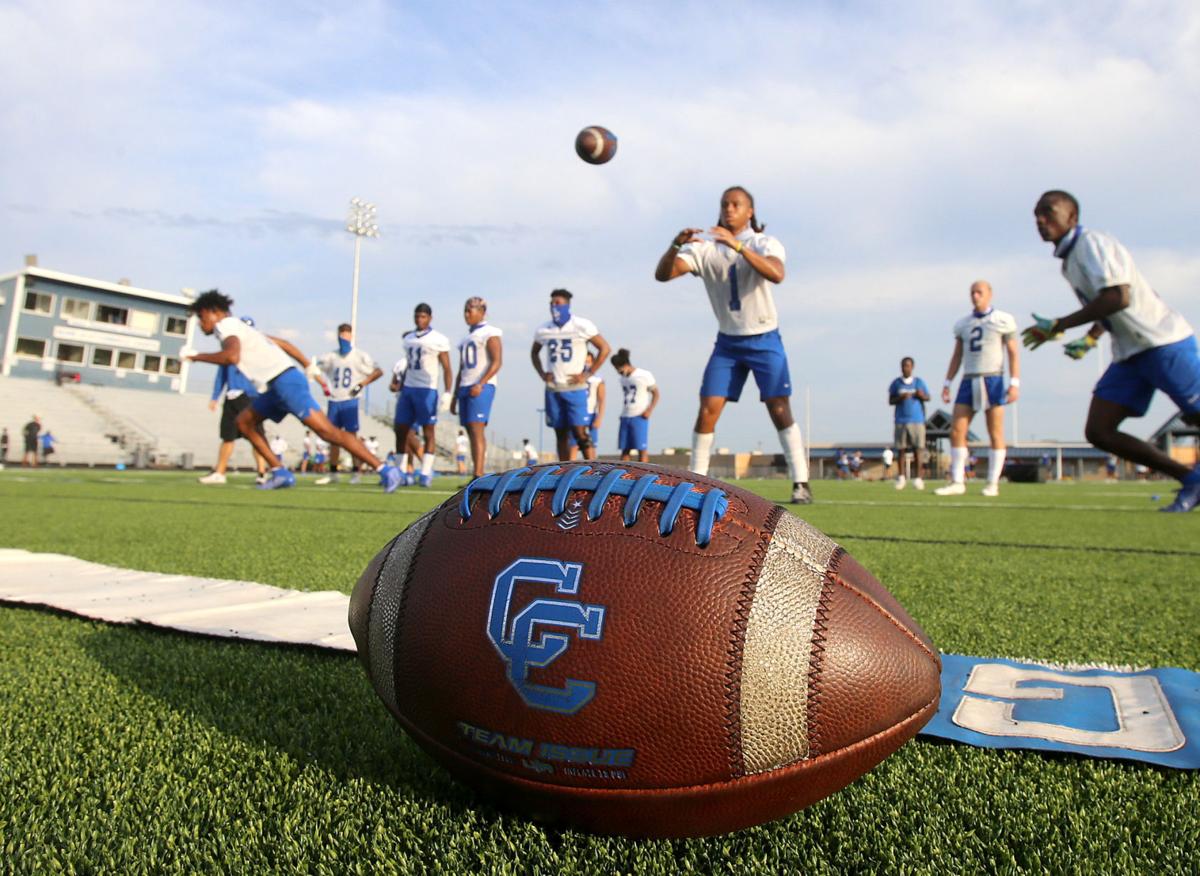 Some Central Texas football and volleyball teams took their first, possibly tentative steps toward the upcoming season as they hit the field for preseason workouts on Monday.
After schools closed mid-spring due to the national response to the COVID-19 pandemic, and the ability to start fall sports on time wavered back and forth this summer, athletic programs in Classes 1A through 4A got the green light to begin training this week.
The day was met with enthusiasm, even before it began.
"Going to bed tonight with a smile on my face knowing that football starts tomorrow!!" Mart assistant football coach Marcus Thompson tweeted on Sunday night.
By Monday evening, coaches were reflecting on the first day and looking forward to the next one.
"It was hot and full of masks," La Vega coach Don Hyde said about his team's initial workout of the season. "Football hasn't changed. It's all the stuff around it that has changed."
Monday practices on both the football fields and volleyball courts in McLennan County came to fruition following a tumultuous two weeks.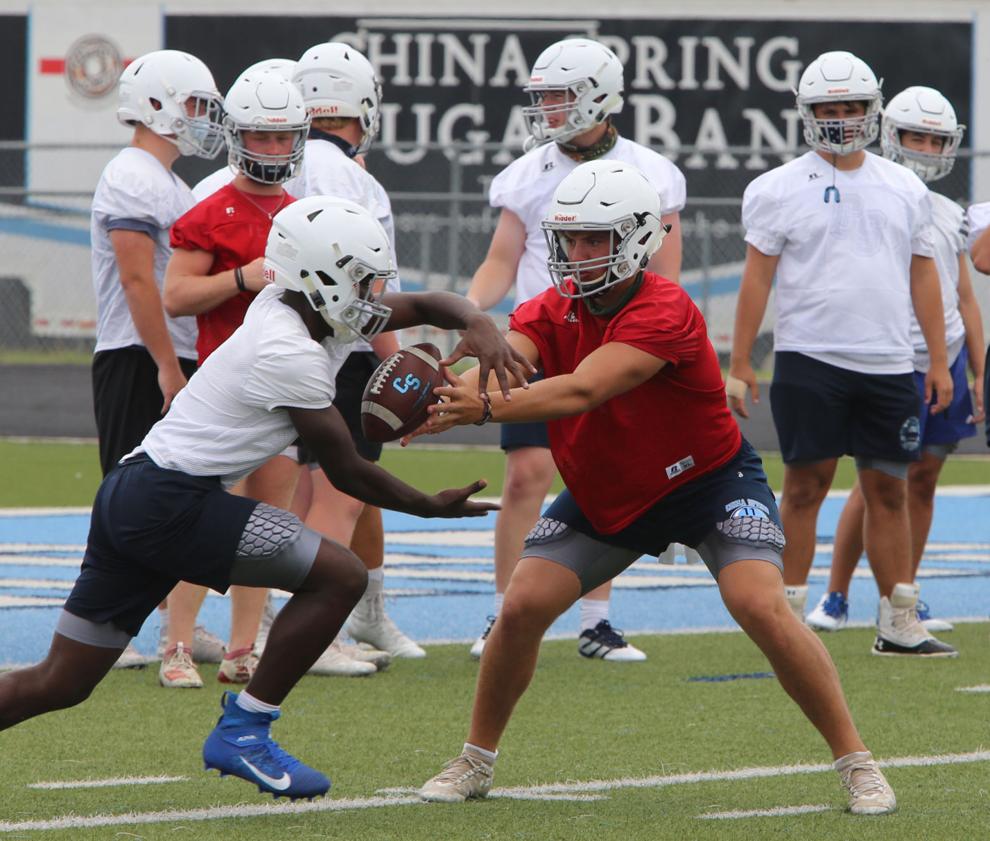 On July 21, the UIL revealed its plan for fall sports. In it, the governing body of Texas public schools athletics announced Classes 5A and 6A will wait until Sept. 7 to begin practice and football will finish district play in early December. Those classes' championship football games will be played in January of 2021 at a time and site to be determined.
At the same time, the UIL gave the go-ahead for schools in 1A through 4A to start as originally scheduled on Aug. 3 and follow the season schedules of a normal school year.
The UIL announcement came midmorning on July 21. But in the afternoon the Waco-McLennan County Public Health District, led by health authority and infectious disease specialist Dr. Farley Verner, ordered schools to remain closed for in-person classes and extracurricular activities through Sept. 7.
The order meant that McLennan County schools in 1A through 4A would begin football and volleyball practice more than a month later than schools outside the county. They would lose almost half of their football schedules, a month of their volleyball schedules and be placed at a significant competitive disadvantage.
Then on July 28, Texas Attorney General Ken Paxton said local health officials do not have the authority to close schools solely to prevent a future spread of COVID-19.
That evening, the McLennan County health authority rescinded its order. With that, McLennan County athletic directors began the process of starting practice on Monday.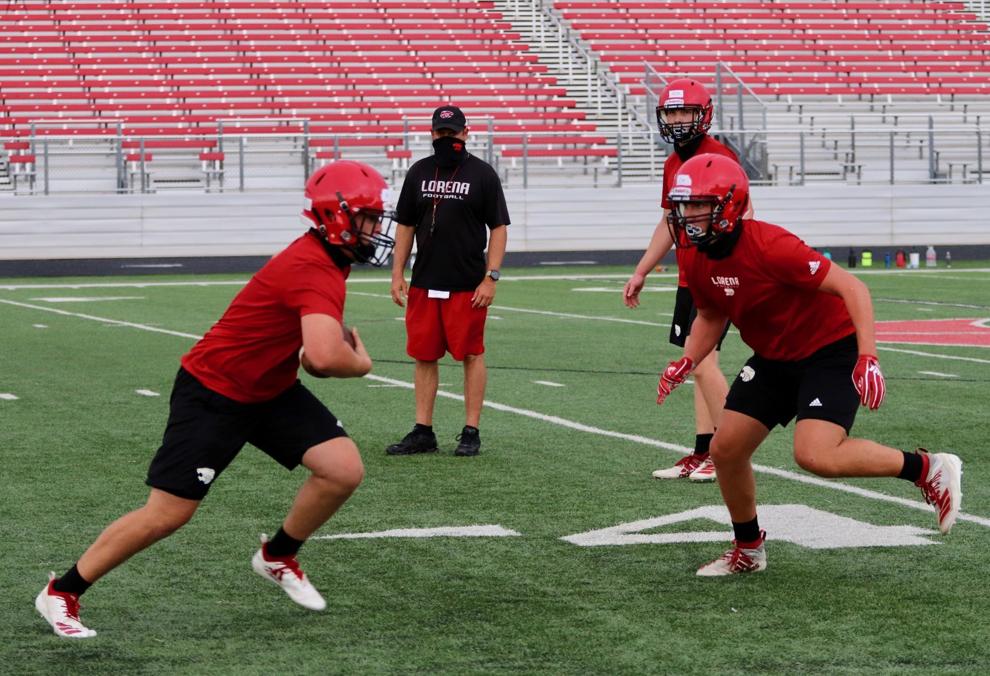 Lorena AD Ray Biles said he wants his coaches to coach and players to compete. He's taken on the responsibility of making sure the rules are followed.
"We're excited about being here," Biles said. "I don't want (the assistant coaches) to have to worry about stuff other than the mandatory three or four rules that we have to follow. As far as all the other paperwork and headaches and things, I'll figure that out as we go along."
At Crawford, head volleyball coach Jeff Coker and his staff worked through three practices, separating subvarsity from varsity in the afternoon. That not only allowed for more social distancing, but it's the way Coker likes to do it anyway in order to see all of the kids in his program during practice
He said the coaches got used to putting safety procedures in place during the time they were allowed to have strength and conditioning at the school this summer. The student-athletes aren't required to wear masks while actively participating in drills, which is most of the time at Lady Pirate workouts.
The coaches, meanwhile, stay masked up even when shouting instruction.
"I feel like I have to yell louder because I have a face guard," said Coker, who led Crawford to the 2A state title last fall. "And then it's just projecting my voice behind me."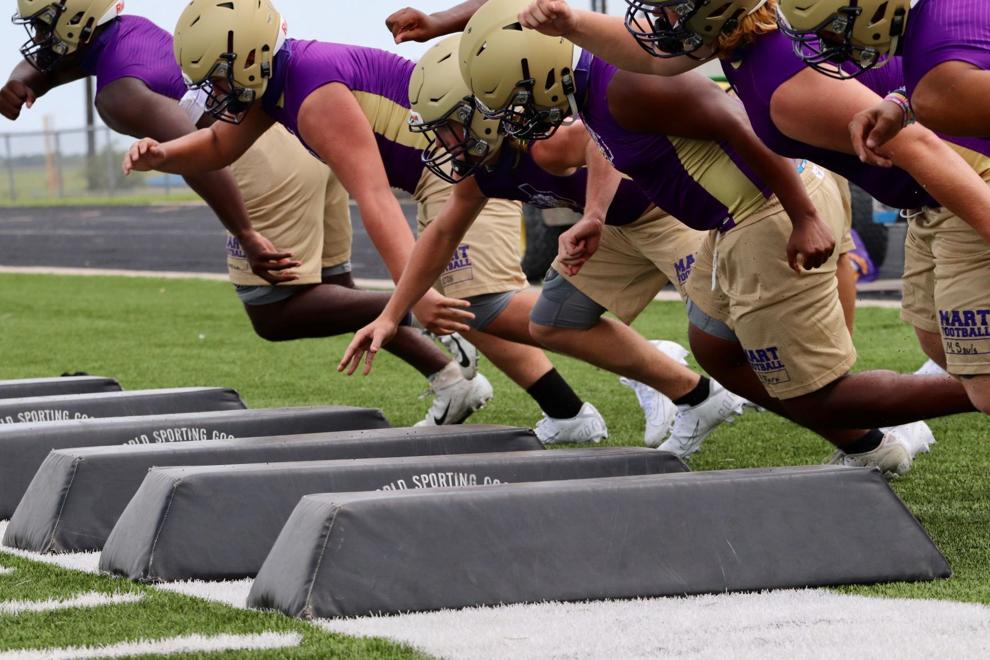 In Mart, the defending-state-champion football team hit the field at 3 p.m. on Monday. They had individual water bottles scattered on the turf of the sideline. Assistant coaches could be heard shouting orders to spread out and social distance during water breaks.
Panthers coach Kevin Hoffman said the task is to follow the guidelines without sacrificing effort throughout practice.
Since Mart has won three straight state titles, the Panthers are used to being together from this time of the summer all the way up to the Christmas break.
"I'm glad we're back and can be around the kids and get some sense of normalcy," Hoffman said. "Or as normal as you can be with the things that are going on in the world today."
Photo gallery: Football practice gets underway with masks
Photos: High school football practice returns with masks and a dose of caution
covid hs football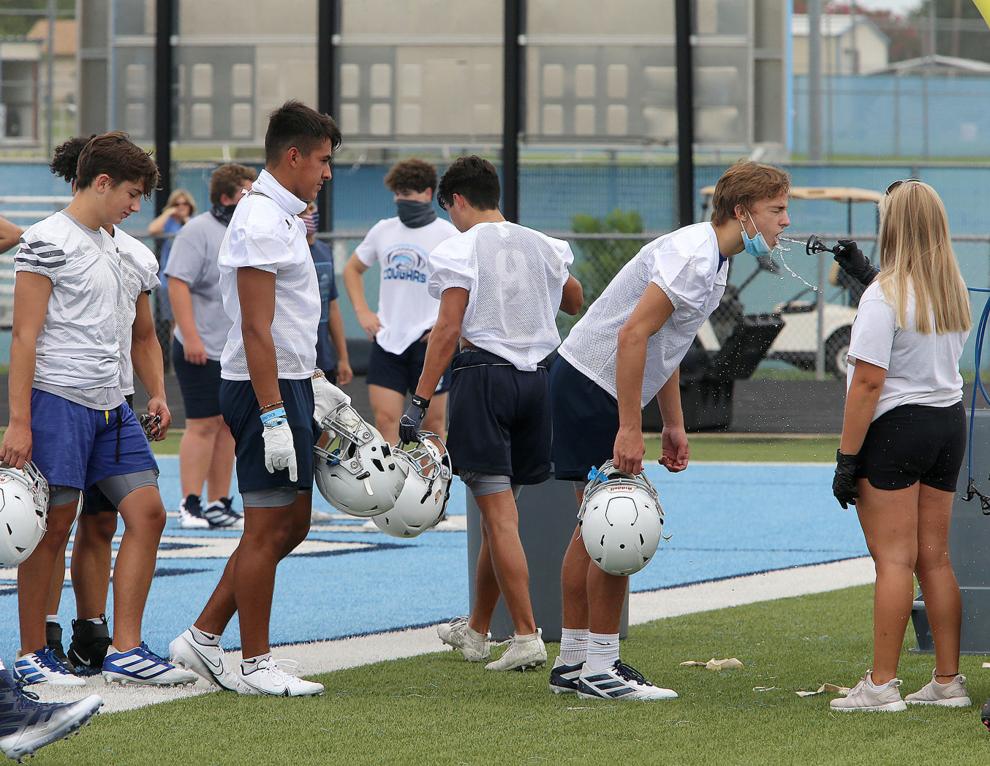 covid hs football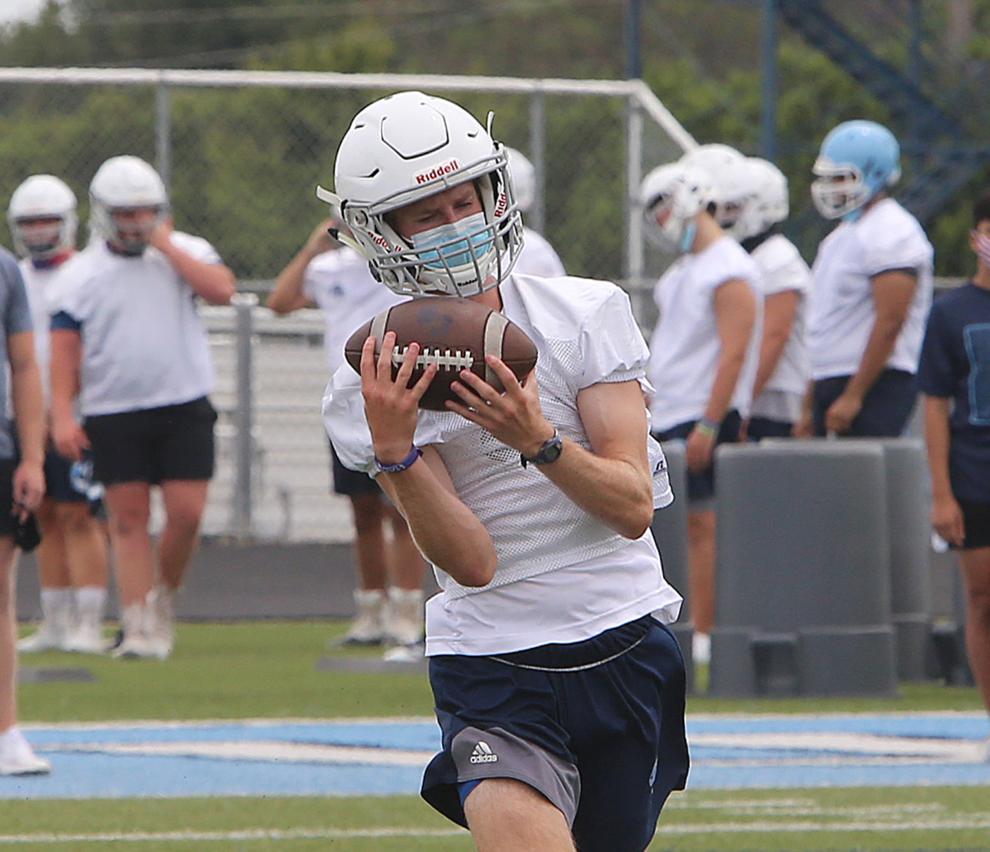 covid hs football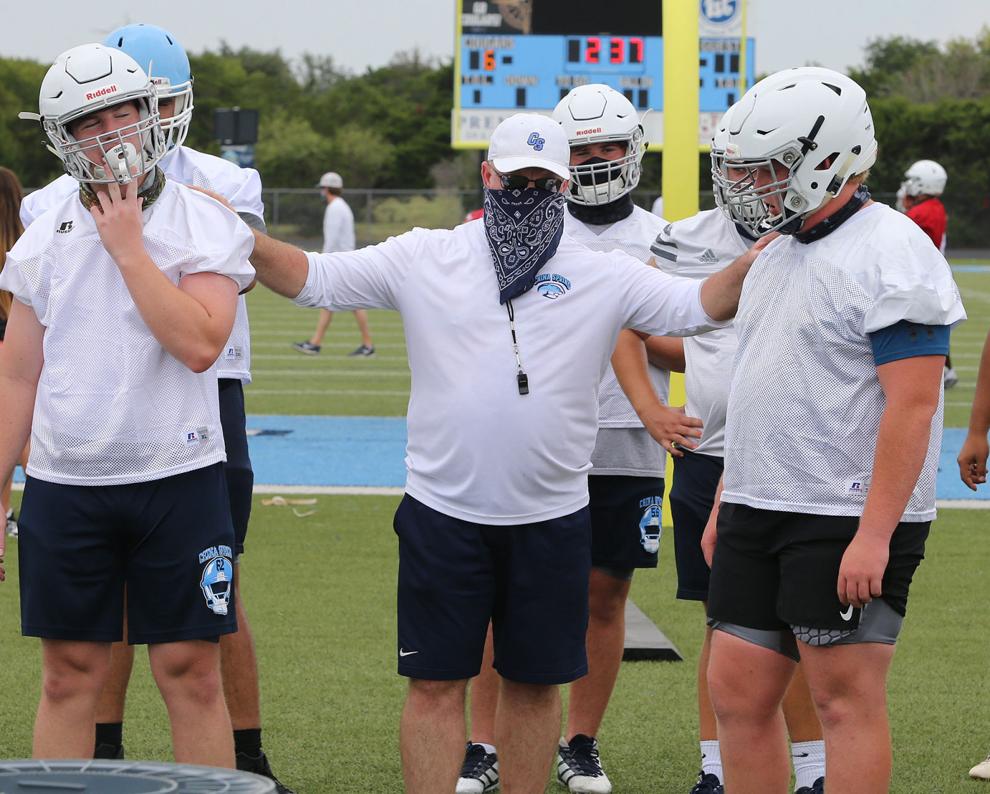 covid hs football
Mart safety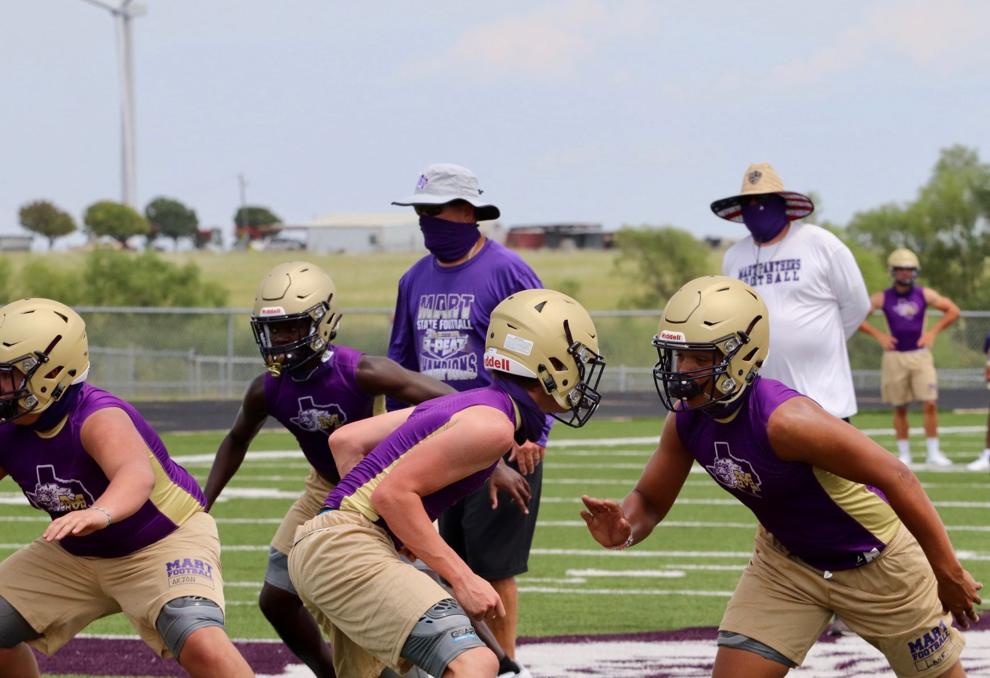 covid hs football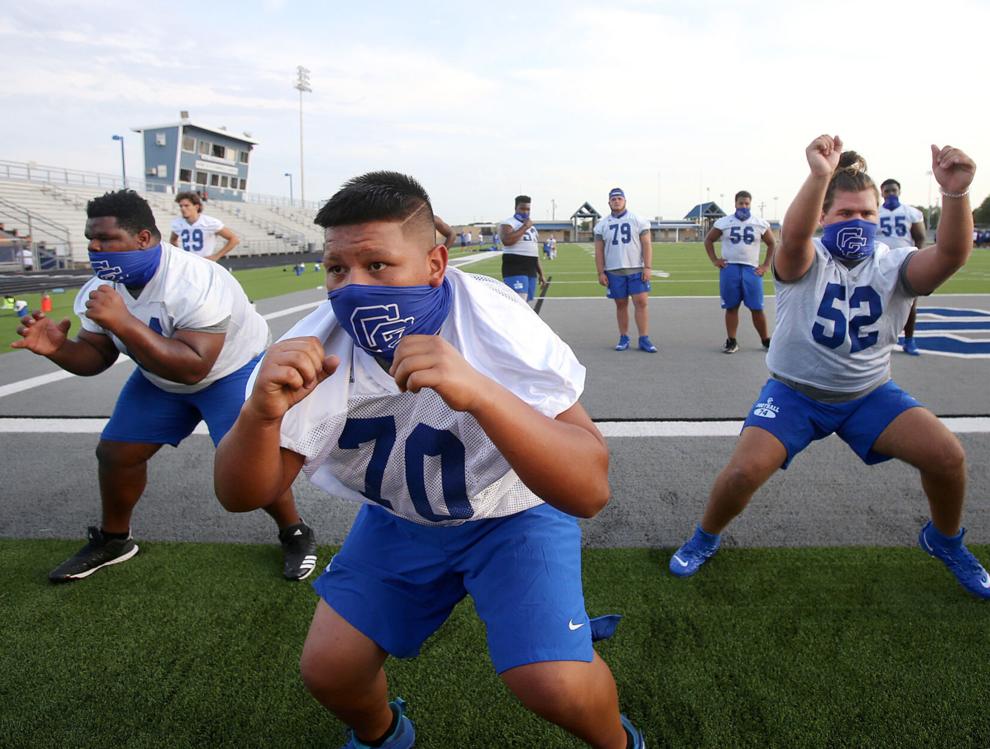 covis hs football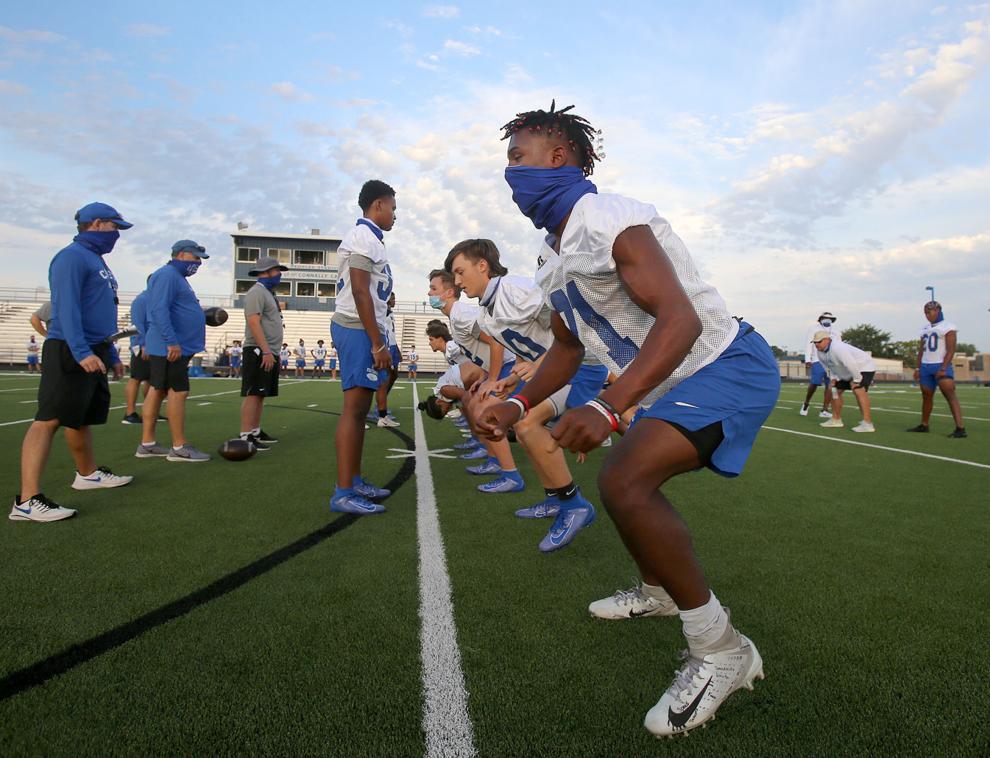 20200804_loc_hs_football_jl3
Lorena players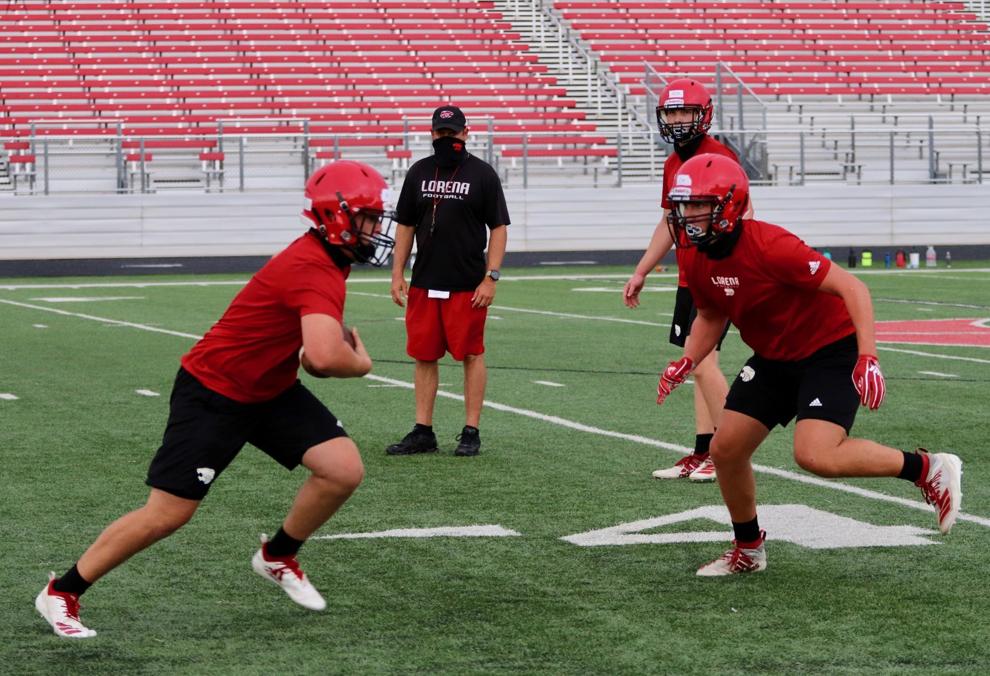 Mart linemen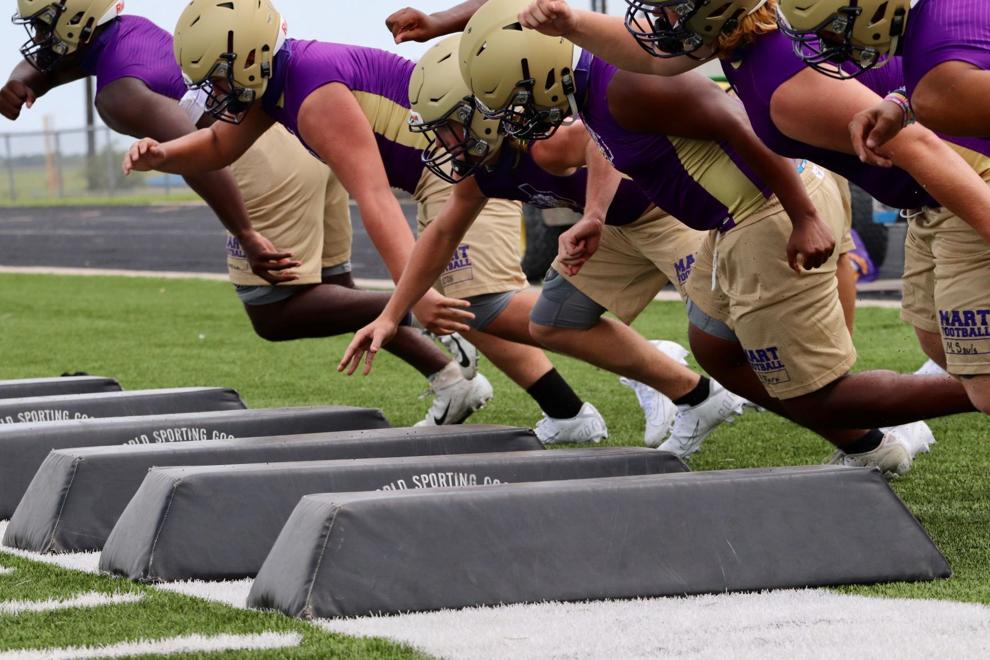 20200804_spt_hs_football_jl1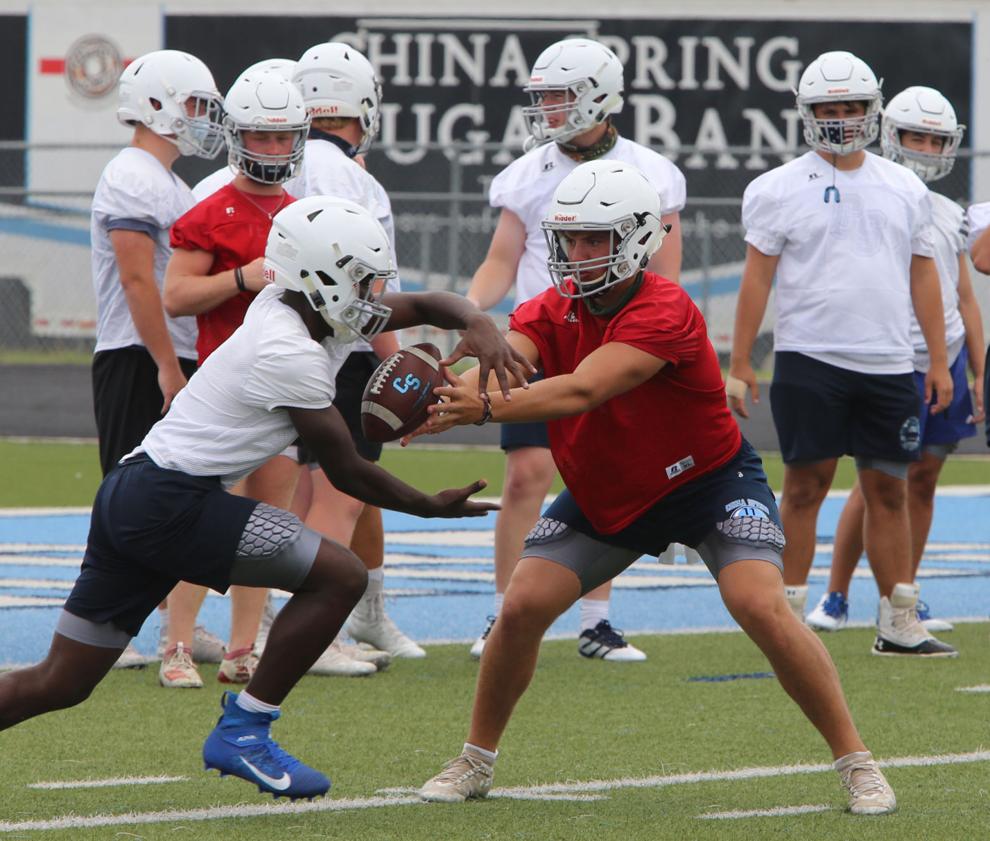 20200804_spt_hs_football_jl3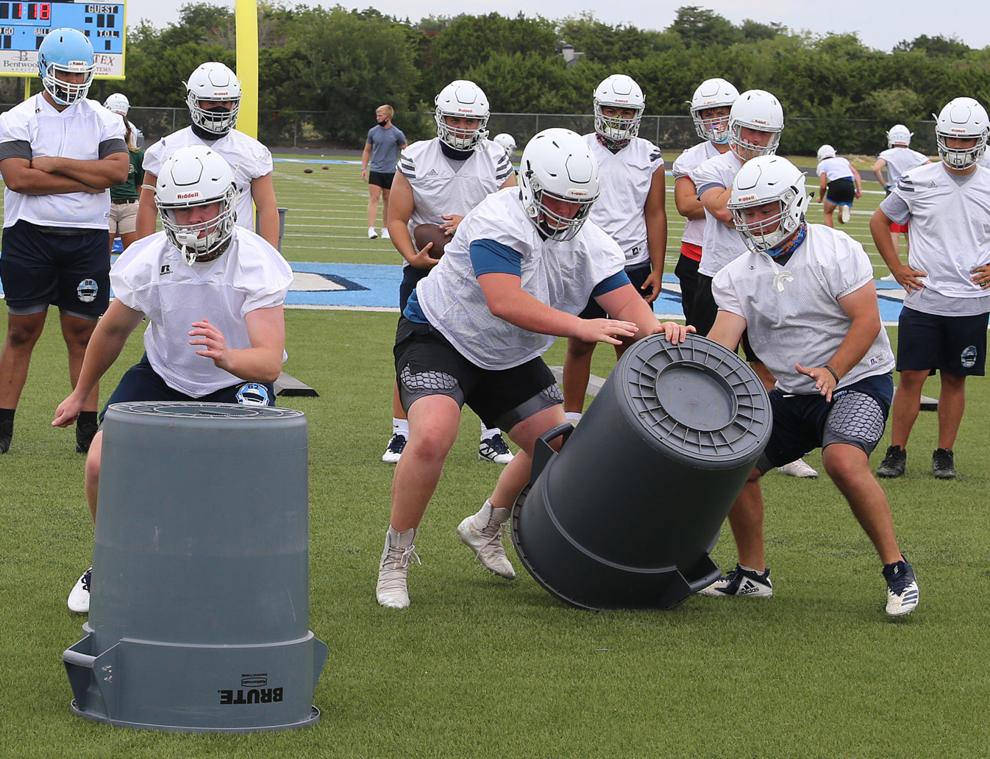 20200804_spt_hs_football_jl2 China Spring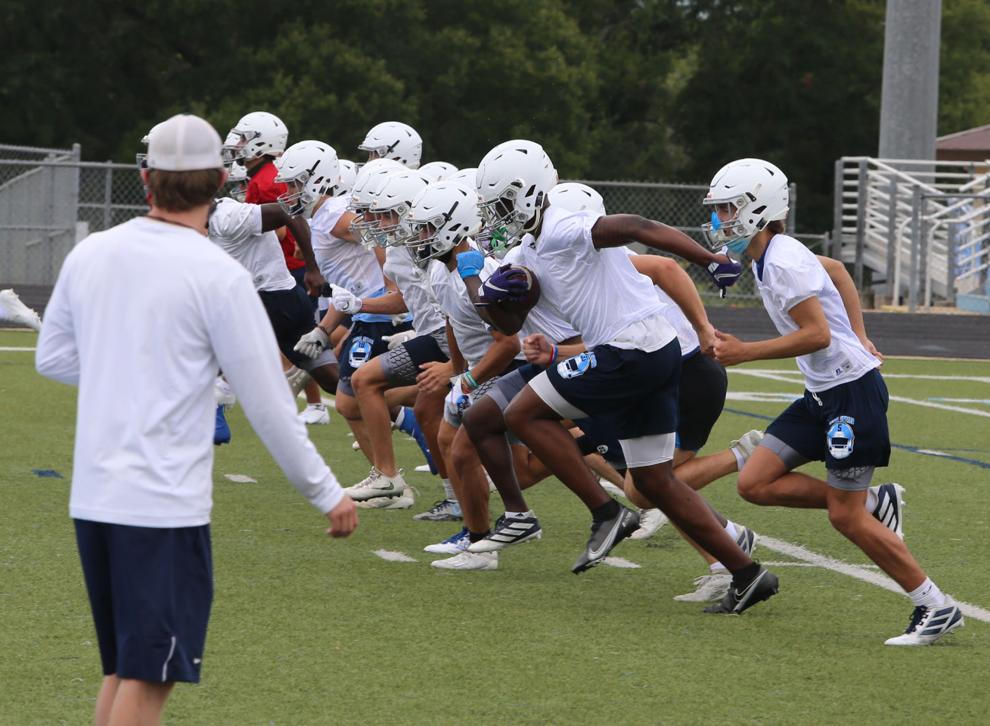 20200804_spt_hs_football_jl2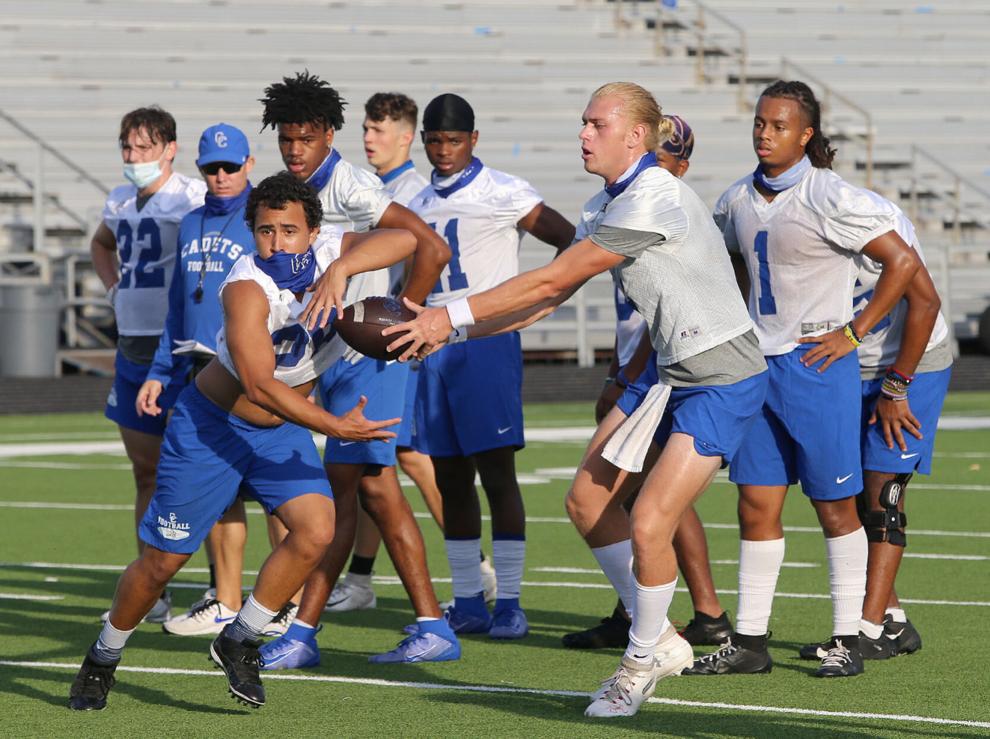 20200804_spt_hs_football_jl3 Connally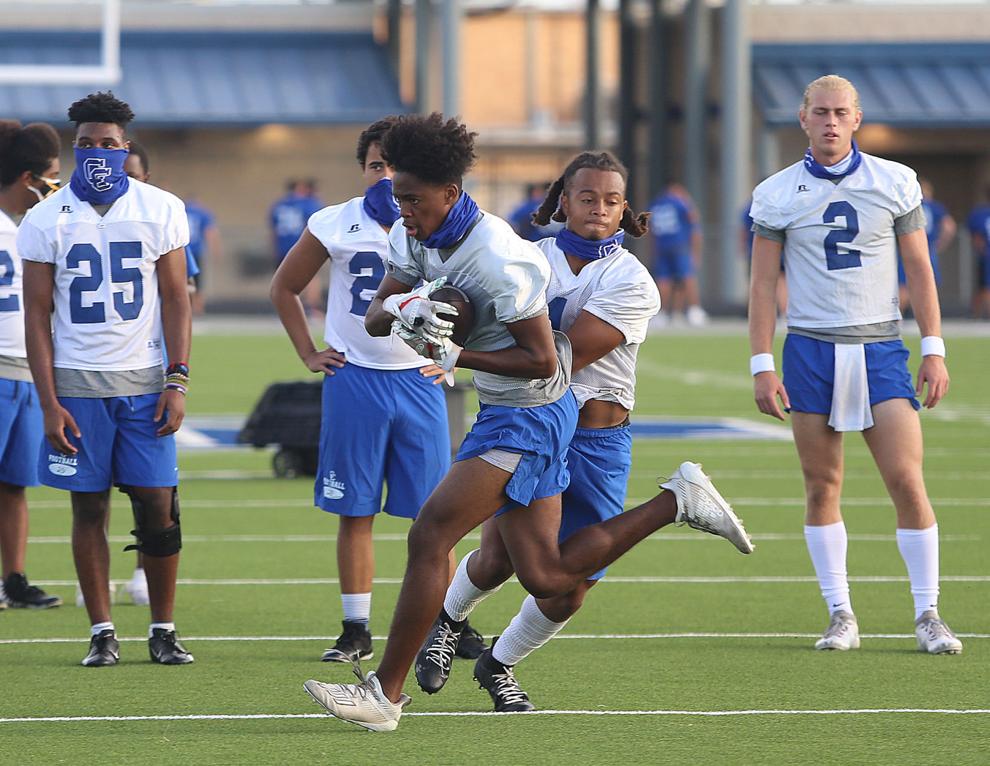 20200804_spt_hs_football_jl1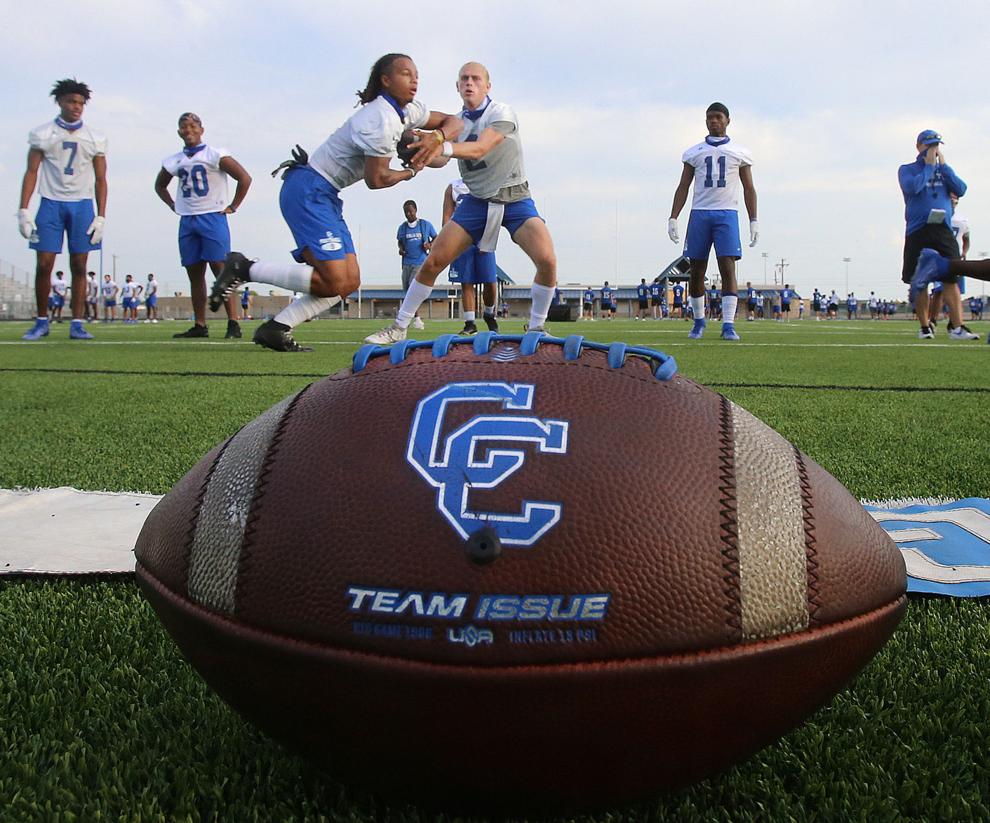 20200804_spt_hs_football_jl4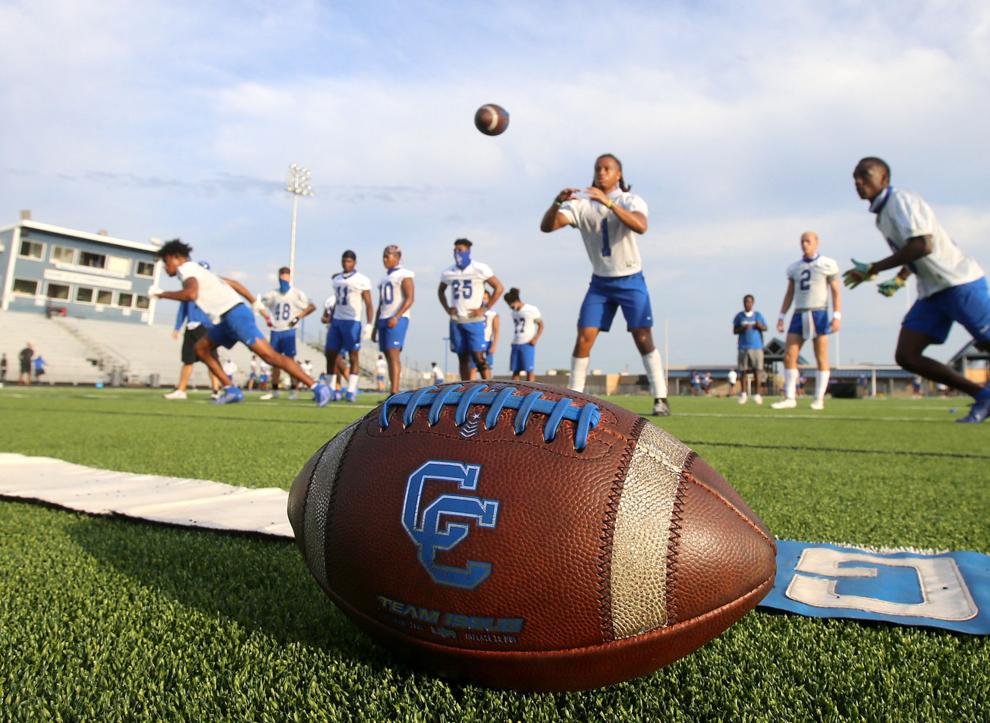 -- HIDE VERTICAL GALLERY ASSET TITLES (copy) -- (copy)