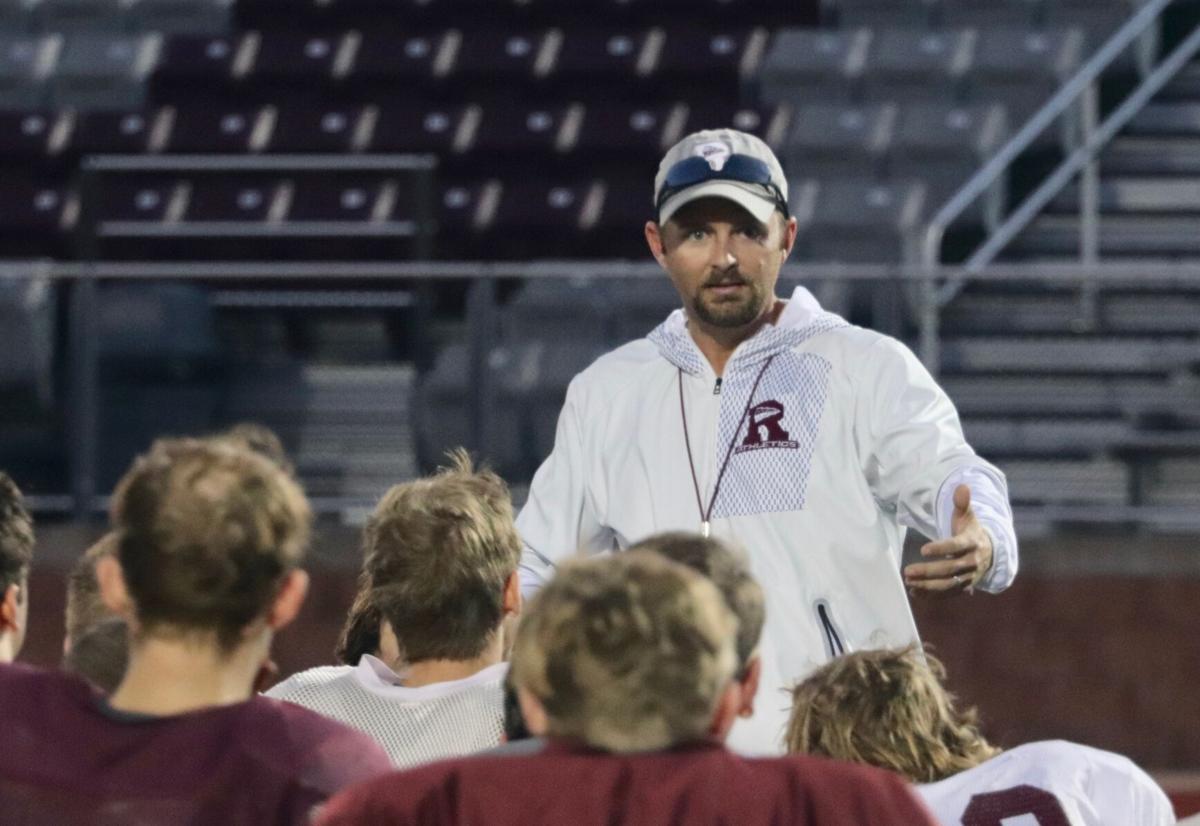 During the week leading up to Halloween, the Riesel Indians were just another team masquerading as an also-ran.
Although Riesel began the season with quality wins over Class 2A foes Marlin and Hamilton, by the middle of October the Indians didn't look like a team that would be vying for a chance to play on Thanksgiving week in the 3A playoffs.
However, things inside the locker room don't always match the expectations of those on the outside. Riesel had won three and lost four going into the last two games of the regular season and had most recently been thumped by Franklin, Lexington and Rogers.
Could the Indians eke out a playoff berth by defeating Florence and Buffalo? That was a maybe if you asked an area high school football expert.
There was a lot more certainty among the Riesel players and coaches.
"We played pretty good for a half against Lexington and then we had too many turnovers," Riesel first-year coach Tyler Crow said. "We did that to ourselves. Rogers, we spotted them 28 points. If you take away us making big mistakes, those games are a lot closer.
"We realized that if we eliminate those mistakes, we're a lot better ball club than it looks like on paper. We started eliminating mistakes and that has helped us."
The proof is right there in the results. The Indians thundered back into the win column with a 49-10 victory over Florence on Oct. 29 and then secured a playoff berth with a 49-19 win over Buffalo.
In the regular season finale, quarterback Dakota Davis spread the ball around to Austin Searcy (six catches for 100 yards) and Kyson Dieterich (146 rushing yards, 3 TDs), helping Riesel pick up momentum going into the playoffs.
The Indians were the No. 4 seed from 13-3A DII and played 14-3A DII champ Van Vleck in bi-district.
"We knew we could win," Searcy said. "We were 14-point underdogs, but we knew we could beat them. So we came out there and showed everybody what we could do."
Indeed. Riesel rolled past the Leopards, 21-12, and into another week of the postseason.
Crow said the team got a few players back from injury following the three-week run against playoff qualifiers from the district. That played a part, as did some confidence gained despite losing three straight against Franklin, Lexington and Rogers.
"Franklin is physical and Rogers is physical and Lexington is physical. It sharpens you up for sure," Crow said. "We have a couple of sophomores who are playing for us and starting on the offensive line. For those kids, making it through that tough part of the schedule has made them so much better, more physical and more confident."
Riesel, a hard-nosed running team, has rushed for more than 2,200 yards going into the second round of the playoffs.
The Indians (6-4) will face Natalia (8-3) at 7:30 Friday night at the Pfield in Pflugerville.
As Riesel worked past sunset on Tuesday evening this week, Crow spent a large chunk of the end of practice simply directing his defense where to line up against different formations. By this time of the year, the Indians are battle tested and hardened and the mental aspect of the game is as much a key as the physical element.
Crow stressed watching film and even told the players to play the game mentally in their heads 15 times leading up to Friday. In the last three weeks, the Indians have eliminated the mistakes that held them back against the power three from their district. A ton of momentum followed and the Riesel players definitely aren't ready to stop.
"Our energy has picked up a lot," Dieterich said. "We were able to get it together and get ready to go. We realized what we're capable of and what we can really do."