Robinson got better Friday night. Relying completely on their ground game, the Rockets took a 35-21 homecoming win over Fairfield on Friday at Rocket Field.
Robinson head coach Robert Rubel said his young team is just working on improving every week.
"The biggest thing for us, we kind of started a youth movement tonight. We put some young kids in," Rubel said. "Yes, it's nice to win we got better tonight and that was the most important thing. We keep stressing to the team that the season is a marathon, not a sprint. We just need to get better every week and we did, and it was nice to get the win."
There wasn't a lot of action in the air tonight for either team. In fact, the only completed pass of the night, thrown by Fairfield's Jar-mychael Hudson in the fourth quarter, was recalled because of a holding flag on the Eagles.
"We are a run-oriented team. Our offensive line is better suited for run blocking," Rubel said.
The Rockets (2-2) picked off Fairfield in the first play of the game and went on to make the first score of the game in a five-play two-minute drive. It was one of three interceptions by the ball-hawking Robinson defense on the night. The Eagles immediately responded with a 64-yard mad dash to the house by Jaylyn Daniels.
Robinson worked quick to regain the lead with a 72-yard touchdown run by Brady Kay. But Fairfield (0-3) didn't stay down for long. Jacory Daniels gave the Eagles the advantage, taking the kick return almost 70 yards to the Rockets' 24-yard line. Dylon Rushing barreled the ball in to tie it at 14.
Robinson then embarked on an eight-play scoring drive once again for Kolten Saulters to saunter in for the Rockets' third touchdown.
The Eagles made two costly fumbles in the third quarter that gave Robinson back-to-back scoring drives. The Rockets dominated the quarter, overcoming two flags and converting two fourth downs for a 35-14 lead.
Fairfield didn't lay a hand on the ball until the final two minutes of the third. But it didn't waste any time, adding another touchdown by Rushing. However, the Eagles remained winless in 2020 as Robinson held on through a scoreless fourth to ice it.
---
---
Week 4 high school football photos
Waco High University scrimmage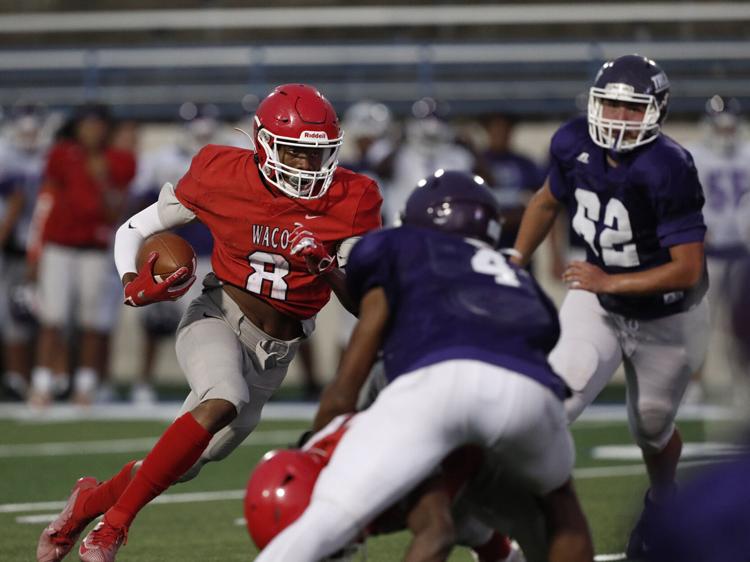 Waco High University scrimmage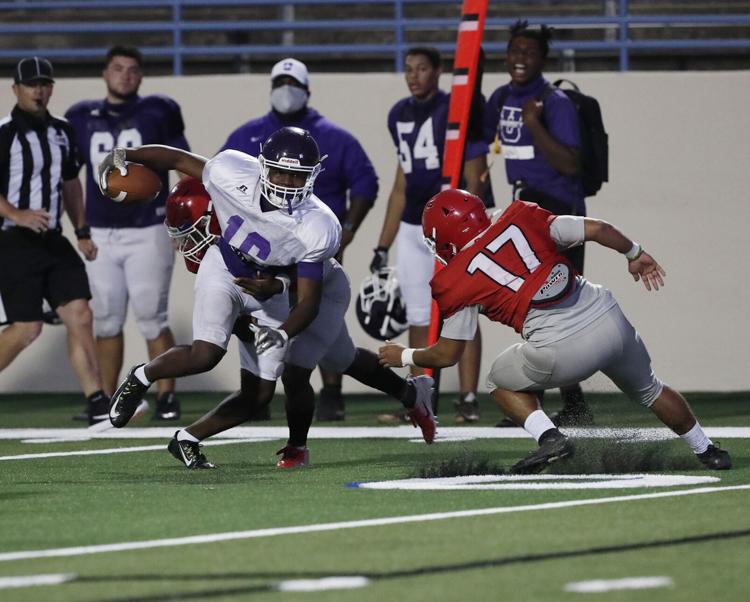 Waco High University scrimmage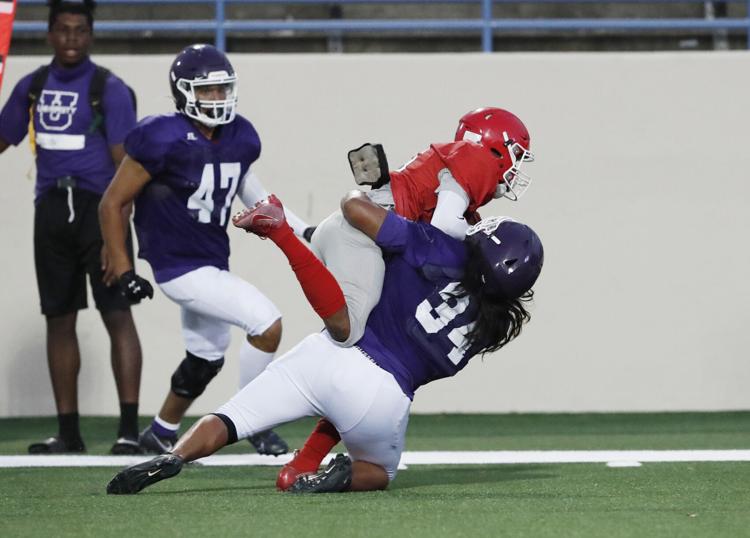 rieselbosqueville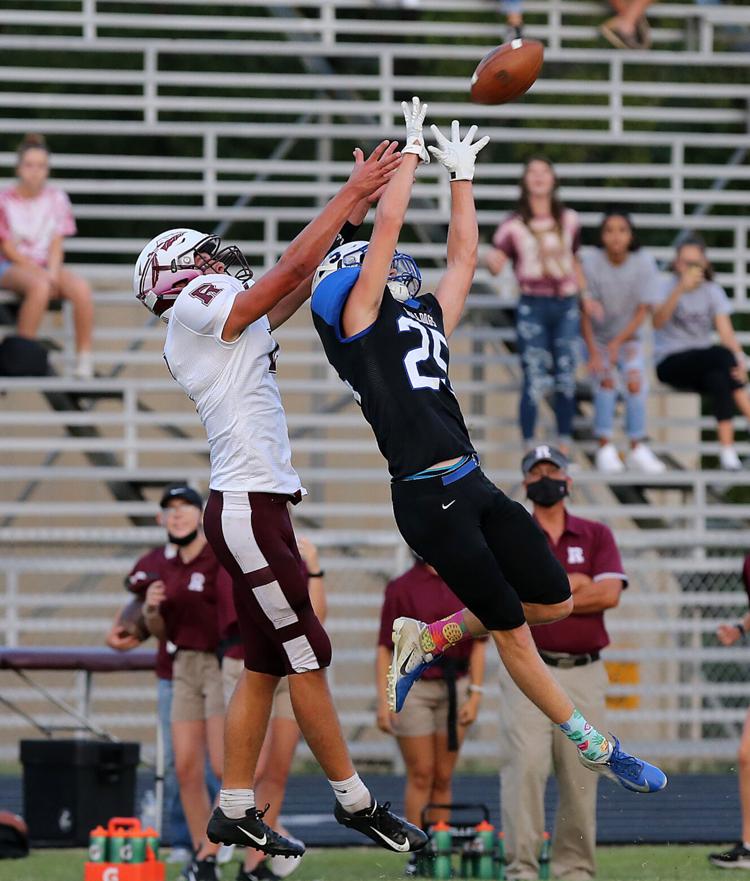 rieselbosqueville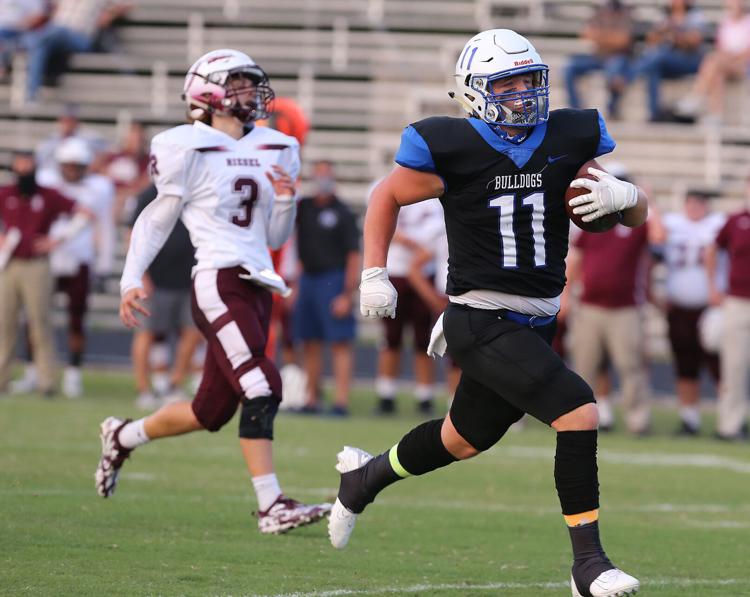 rieselbosqueville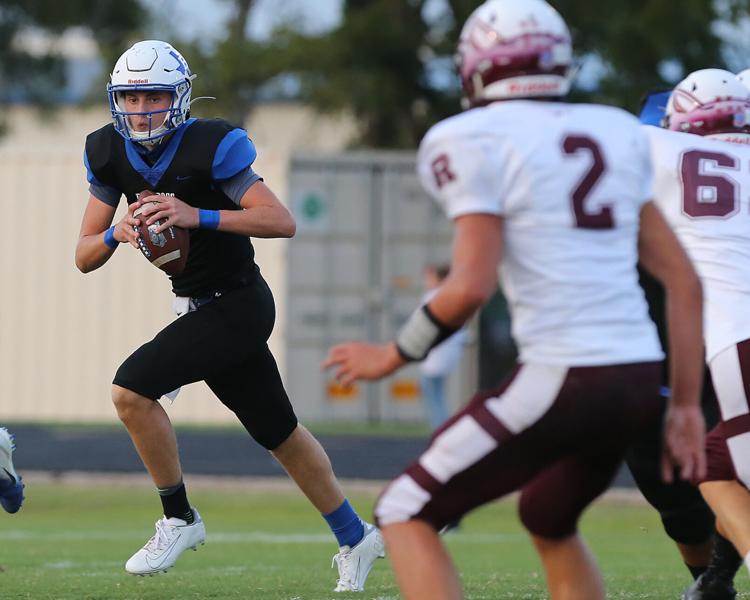 rieselbosqueville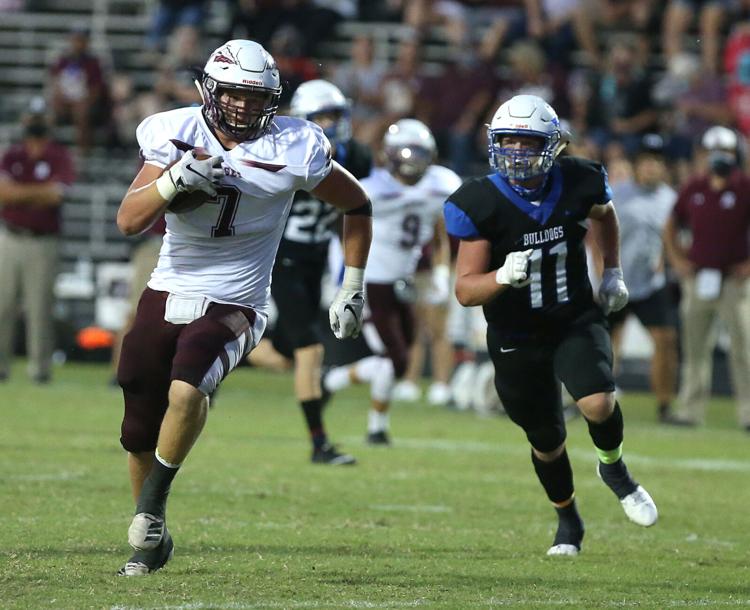 Connally Palestine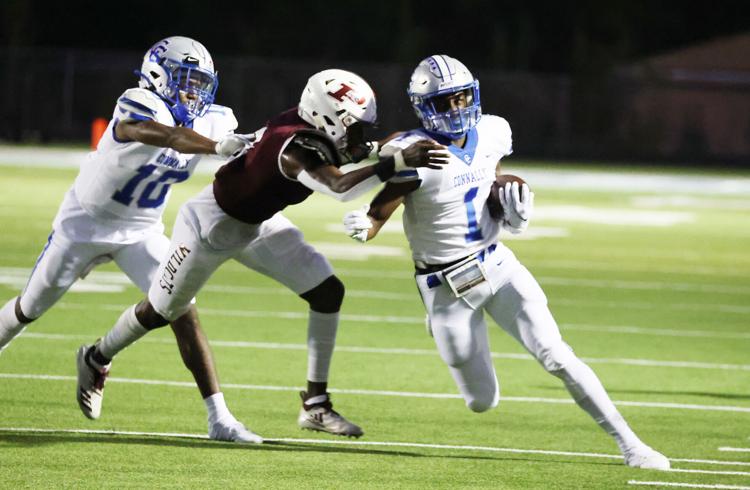 Connally Palestine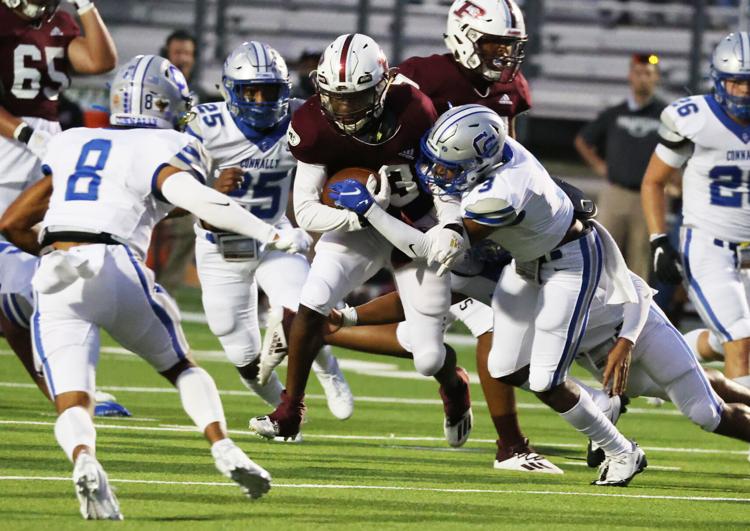 Connally Palestine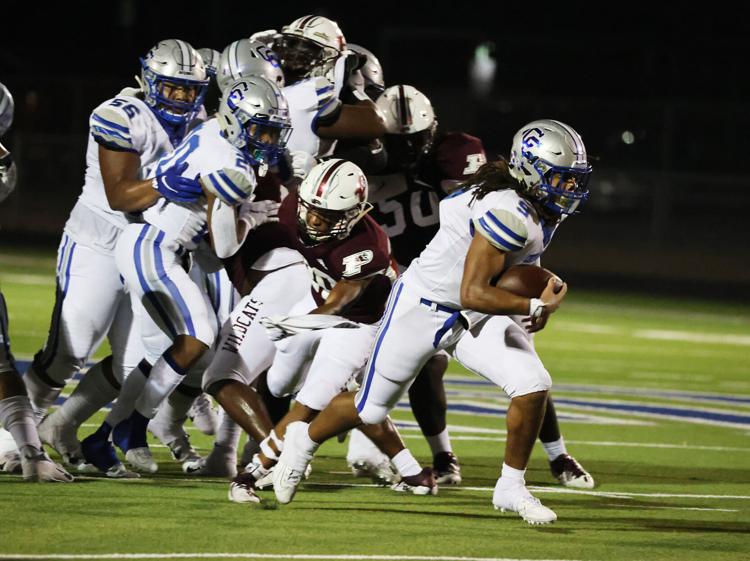 Connally Palestine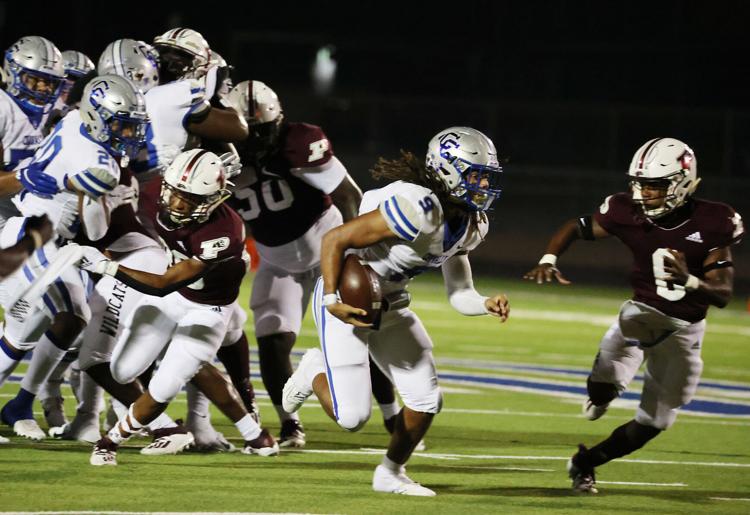 Connally Palestine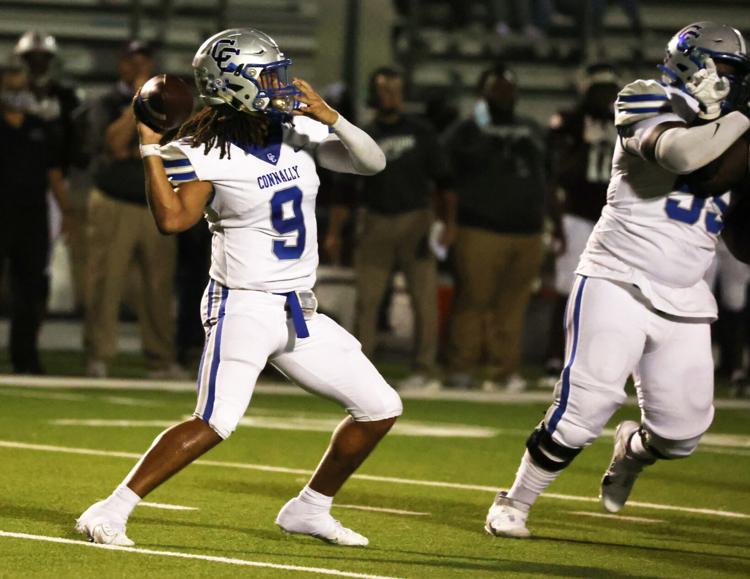 Connally Palestine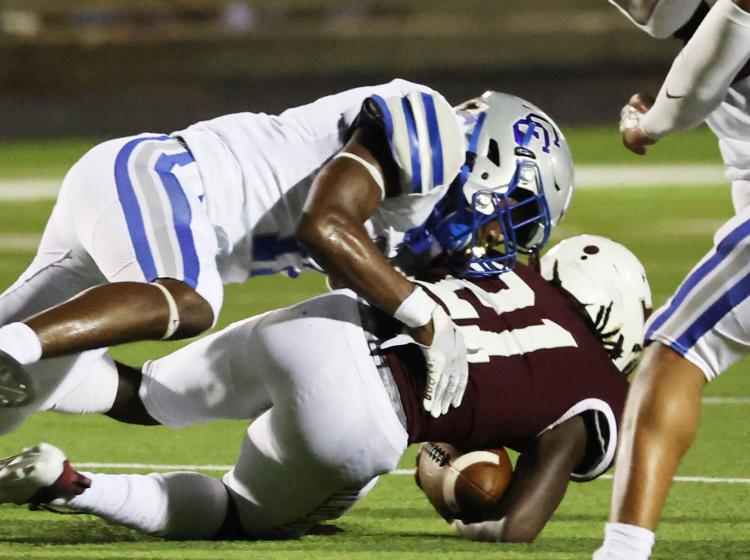 Connally Palestine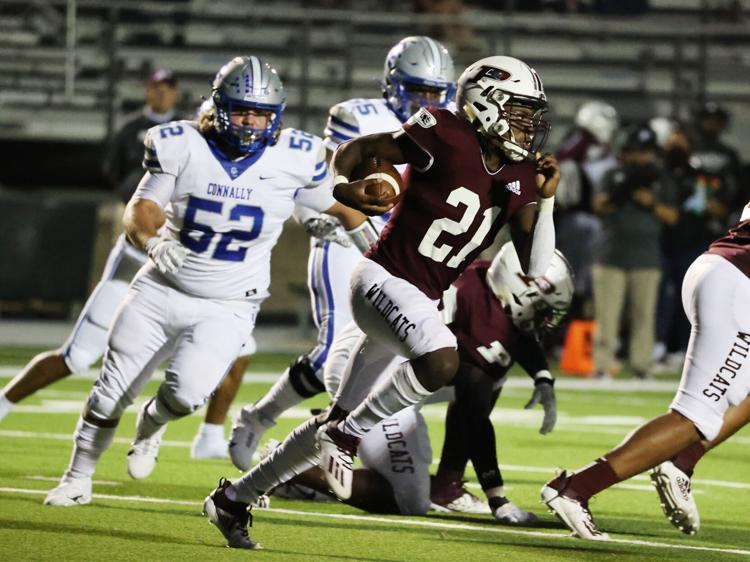 Argyle La Vega
La Vega Argyle
Argyle La Vega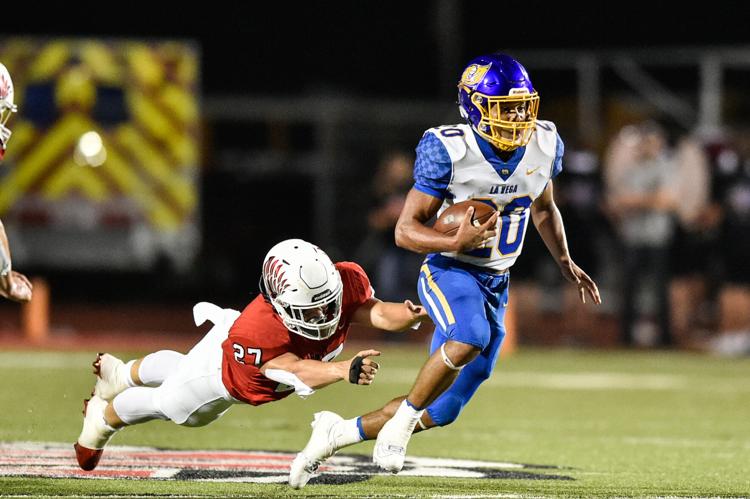 -- HIDE VERTICAL GALLERY ASSET TITLES (copy) -- (copy)
Get in the game with our Prep Sports Newsletter
Sent weekly directly to your inbox!