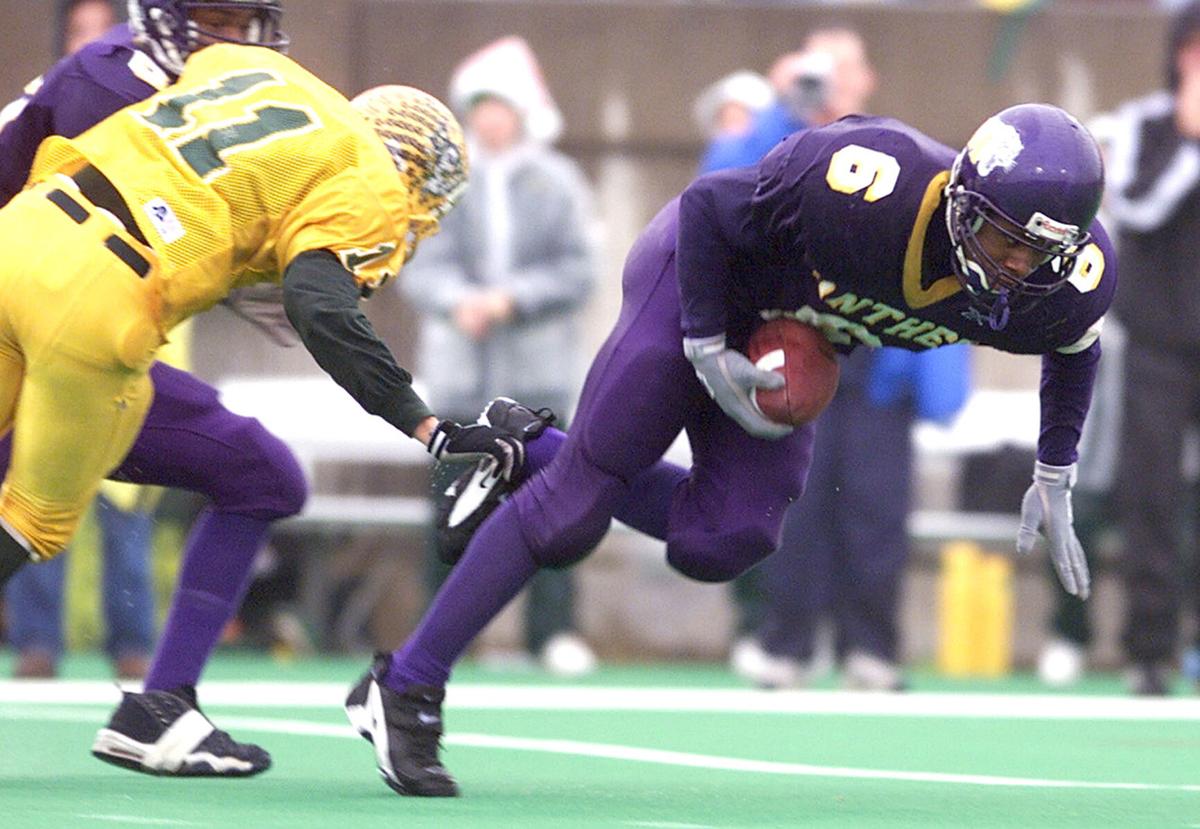 BEDFORD — Quality and Quan-tity.
Junior quarterback Quan Cosby had 332 of Mart's 453 all-purpose yards to lead the Mart Panthers to the school's third state football championship, a 40-7 rout of Boyd Saturday at rain-soaked Pennington Field.
The Class 2A Division II state championship win, before an overflow crowd at the 11,000-seat stadium, completed a 15-0 season for the Panthers, who'll have to rework their motto. They had U.B. imprinted on their shirts after a semifinal loss to Brookshire-Royal last year, for "unfinished business."
"We took care of business," said senior linebacker John Garrett.
And for the versatile Cosby, it was business as usual.
For the last four months, Mart has presented evidence that it was the best Class 2A team to …
Mart's Colby Witt received the second-half kickoff, faked a handoff to John Garrett and gave the ball to Cosby, who sped past a defender near midfield and completed an 87-yard return to give Mart a 28-7 lead.
"About two yards after I made my fake I had already stopped," said Garrett, who earlier had a kickoff return for a score wiped out by a penalty. "I knew it was a run for six, so I just stopped and looked at him run down the field."
"I put it in my mind, and when I put it in my mind, it's very hard to stop," said Cosby. "It was the biggest play of the game to me. It really sunk their heart and we just took it home from there."
Cosby had 15 carries for 119 yards rushing, 184 in returns, completed both passes he threw for 29 yards and a touchdown, and had an interception on defense. Six of his 15 rushes were for more than 10 yards. As a team, Mart rushed for 220.
"It's a great day. Quan is my magic man," said Mart coach Terry Cron, who won two state championships in Bartlett. "He can make magic. He's such an athlete."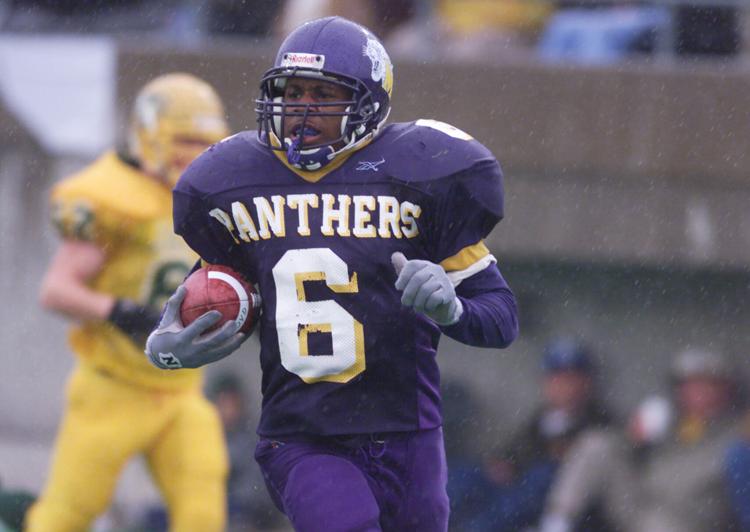 Mart's 789 points for the season eclipsed the old Central Texas record of 782 set by Paul Tyson's 1927 Waco High Tigers. The all-time Texas record is 824, set by Big Sandy in 1975.
"We could have broken the state record, but that wasn't our intention," said Cron. "Our intention was to be the state champions."
Boyd finished with 62 yards rushing, but got all but nine of those in the final two minutes of play. Yellowjacket quarterback Kaleb Tierce hit seven of 17 passes for 98 yards, but with Mart's defense, with Jamie Mann leading the defensive front, funneled the running game to Garrett, who responded with violent collisions. On outside plays, Cosby provided the bone-jarring hits.
"It's kind of demoralizing with some of the hits that were made out there," Cron said.
Cosby's twin brother Quincy, whose punting kept the Jackets pinned deep, swept left for four yards with 6:59 left in the third quarter to establish a 34-7 advantage.
On their final scoring drive, Mart took 7:40 off the clock, scoring on Quan Cosby's three-yard roll left and dive to the end zone with 2:02 left. On the 13-play, 46-yard drive, the Panthers converted four third-down plays. On the day, Mart was 10 of 13 on third-down conversions. Boyd was 0 for 11.
Mart's victory upped its all-time playoff record to 58-25-1.
When the Mart Panthers won the Class 2A Division I Texas Bowl last weekend, they completed a…
The Panthers scored on their first possession. The 64-yard drive passed through the Yellowjackets, or at least defensive back Brian Harmon. Quan Cosby's pass skipped off his hands on to the fingertips of sophomore Adaris Kinsey in the end zone. Cosby pump-faked twice to buy time. That gave Mart a 7-0 lead at 4:59 of the first quarter.
Boyd, held to seven first-half rushing yards, had only three completions in the half, but two came on the next possession. Tierce hit Brian Harmon for a 13-yard gain at the seven, but three plays lost two yards, and Tommy Clutter missed a 27-yard field goal.
On Mart's first play, 232-pound junior Cody Mayhew punched the ball out of the arms of Garrett and Randall Cooper recovered at the Panther 22. At the 11, Tierce lofted a pass to Brandon Autry who shielded Mart's Louis Jones for the touchdown reception.
Quan Cosby set up Mart's go-ahead touchdown with a 48-yard run to the one. Garrett leaped in for the final yard.
After Cosby's punt return to the Boyd 30, the junior quarterback rolled left, faked Josh Dean to the ground and reversed field to his right for a 19-yard game. A play later, Cosby did an instant replay, losing Matt Huff with a quick move. He jogged into the end zone from the 10 to give Mart a 20-7 halftime lead.
"I'm always looking, said Cosby. "When I get over there and get cut off, I just try to make something happen."
Get in the game with our Prep Sports Newsletter
Sent weekly directly to your inbox!