The University Interscholastic League's Medical Advisory Committee held a meeting on Friday to specifically address the protocol for athletic teams that have a student-athlete test positive for COVID-19.
The committee voted unanimously to adopt the requirement that any athletics participant that tests positive for COVID-19 is required to get clearance from a physician to return to athletics. The policy covers marching band members and cheerleaders along with football, volleyball and cross country athletes this fall.
The UIL, the governing body for Texas public schools athletics and academic competitions, has consistently provided guidelines for risk mitigation this summer as it applies to summer strength and conditioning programs as well as preseason practice and game protocols for the upcoming seasons.
But the question of what to do if a student-athlete in an active sport or conditioning program contracts COVID-19 prompted a special meeting.
During the meeting, which was a Zoom video conference streamed on the UIL website, Dr. Jesse DeLee, a sports medicine specialist at Ortho San Antonio, directed a group of doctors, UIL and school officials to focus on providing a return-to-play policy.
After discussing the parameters of the need for a decision, Dr. Albert Hergenroeder, an adolescent medicine specialist at Texas Children's Hospital in Houston, offered the motion for the committee's vote.
"My motion would be, 'Patients who have been identified as COVID positive need to be cleared by their physician before they can return to their said activity,'" Hergenroeder said.
The motion was seconded and passed with no dissenting votes.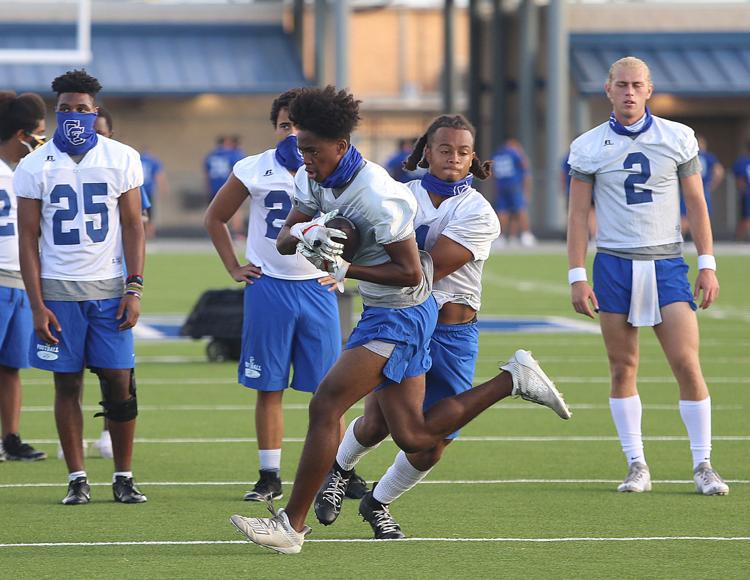 During the discussion period that preceded the motion and vote, Hergenroeder explained that a physician's clearance to return to athletics would likely encompass any residual effects of the novel coronavirus, including heart or lung issues.
The committee determined that it did not want to require a set number of days for a student to wait to return to athletics. However, the doctors did urge school districts to direct athletes to follow Center for Disease Control guidelines in a situation where a family member of a student-athlete showed symptoms of or tested positive for COVID-19.
The Trib also spoke with Waco ISD athletic director Ed Love on Friday. He outlined the system currently in place for responding when a student-athlete tests positive for COVID-19
"We notify our person who's over nurses for the district, (health services coordinator) Rhiannon Settles," Love said. "We notify her anytime there's any chance of there being any situation as far as COVID is concerned. We notify her right away, and then she will actually visit with that individual, their parents, everybody. That way she can go back and research the history of when (the athlete) started feeling bad. They want to try to get a date on when it started, because that makes a big difference, too. Then they will determine how long a person stays out, stays away, quarantines or whatever."
Under the UIL's return-to-play policy Waco ISD will also need the student-athlete to be cleared to return by a doctor.
---
Photos: High school football practice returns with masks and a dose of caution
covid hs football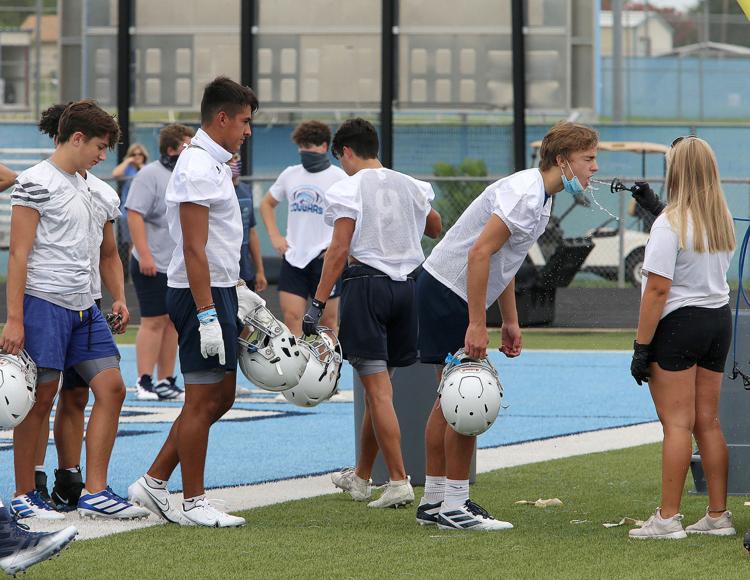 covid hs football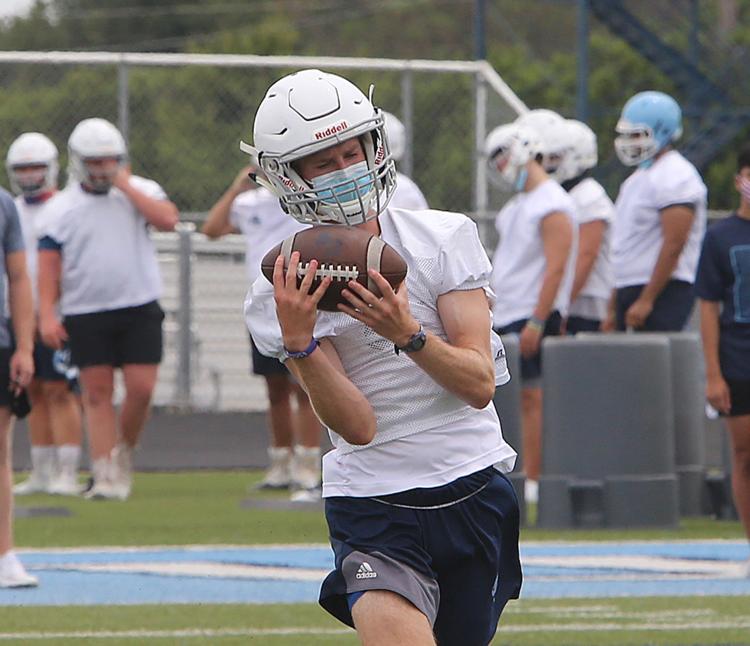 covid hs football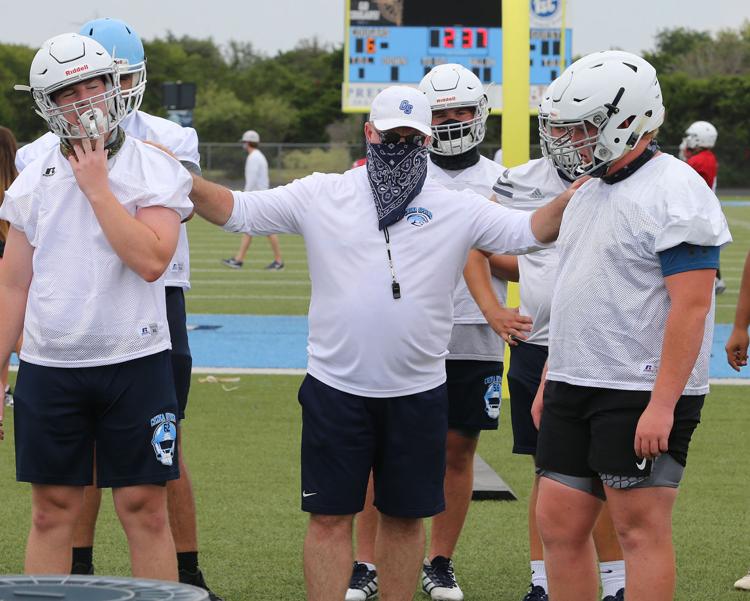 covid hs football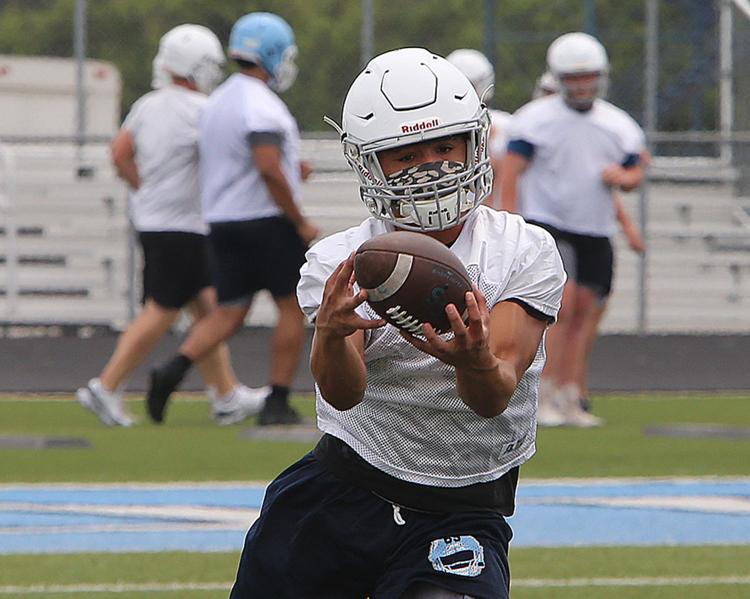 Mart safety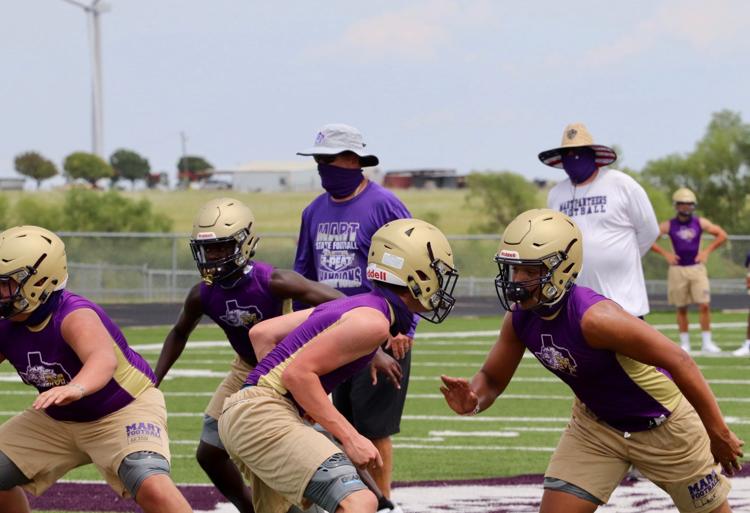 covid hs football
covis hs football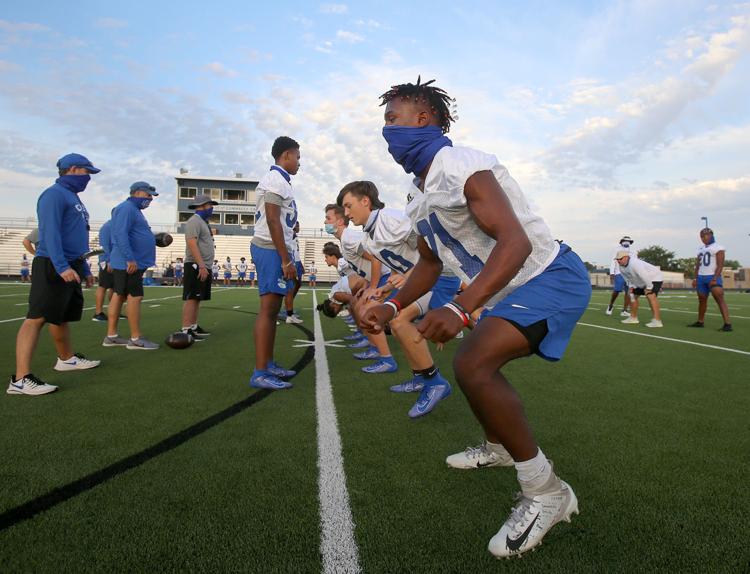 20200804_loc_hs_football_jl3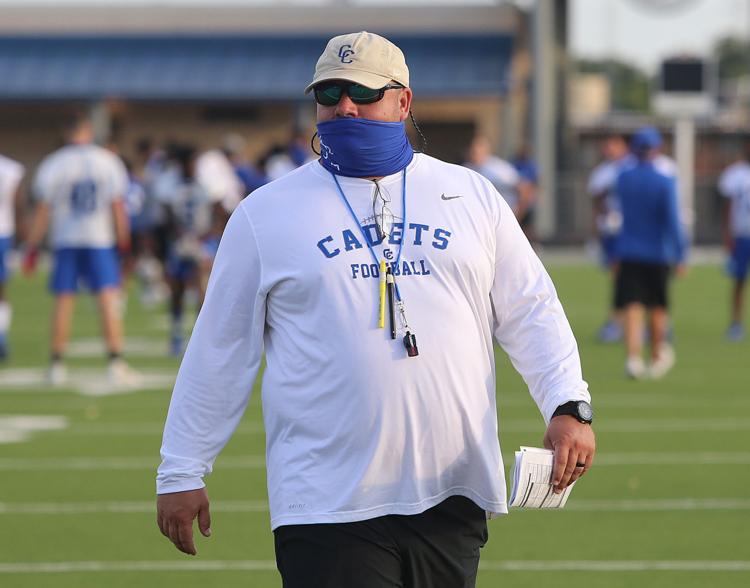 Lorena players
Mart linemen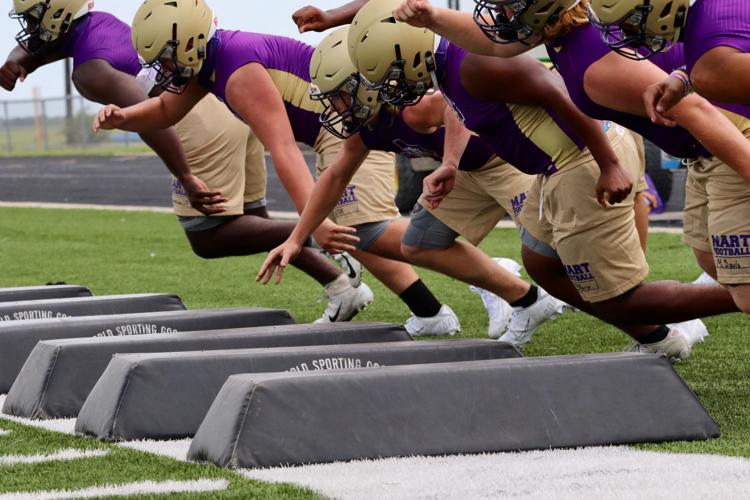 20200804_spt_hs_football_jl1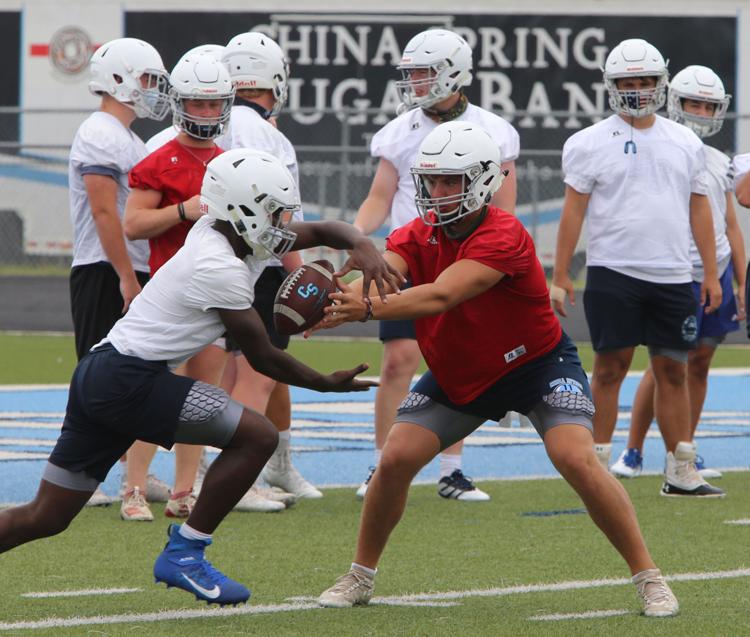 20200804_spt_hs_football_jl3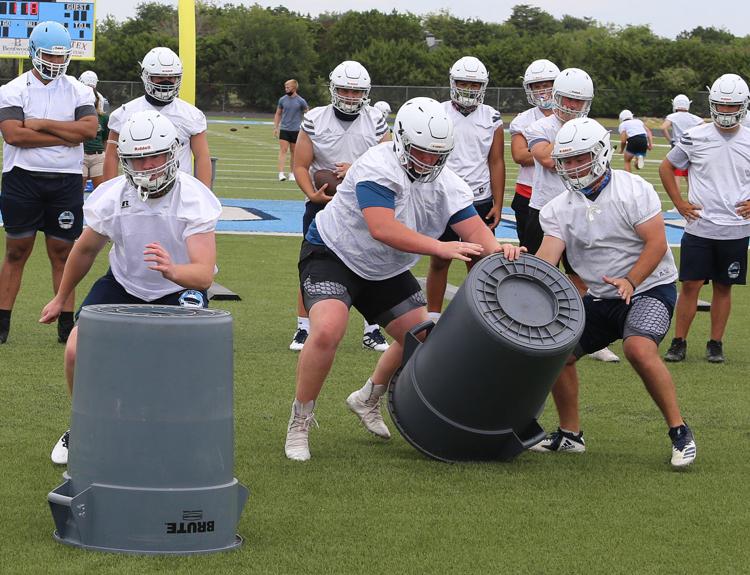 20200804_spt_hs_football_jl2 China Spring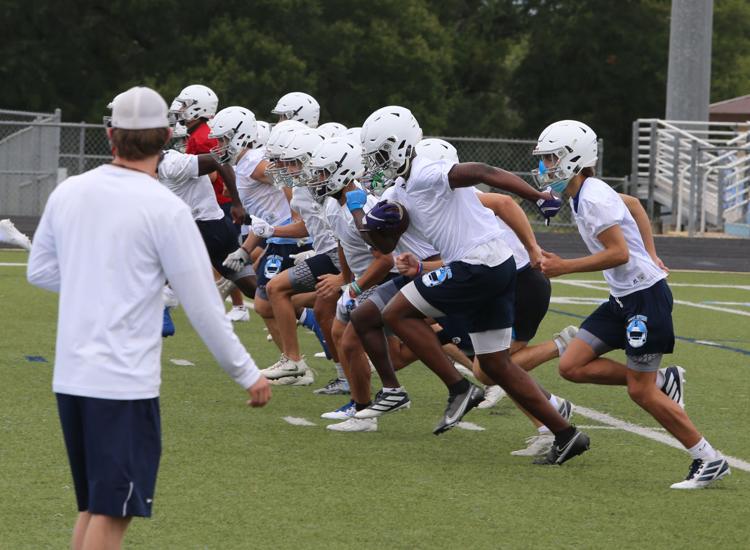 20200804_spt_hs_football_jl2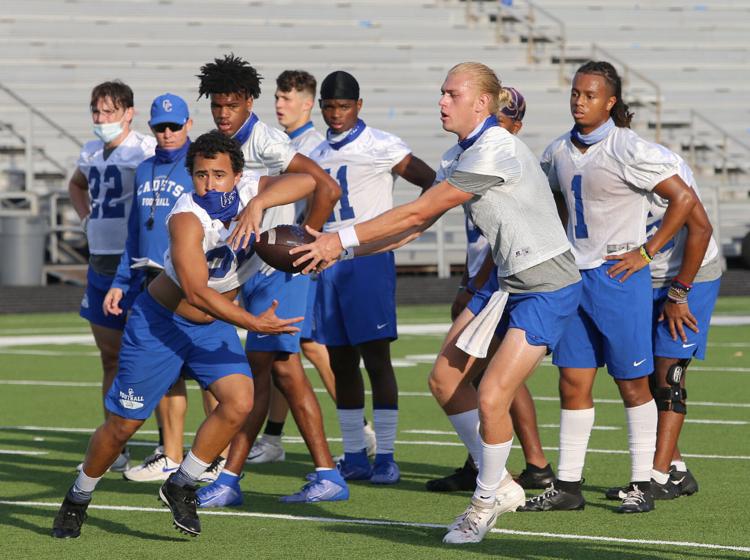 20200804_spt_hs_football_jl3 Connally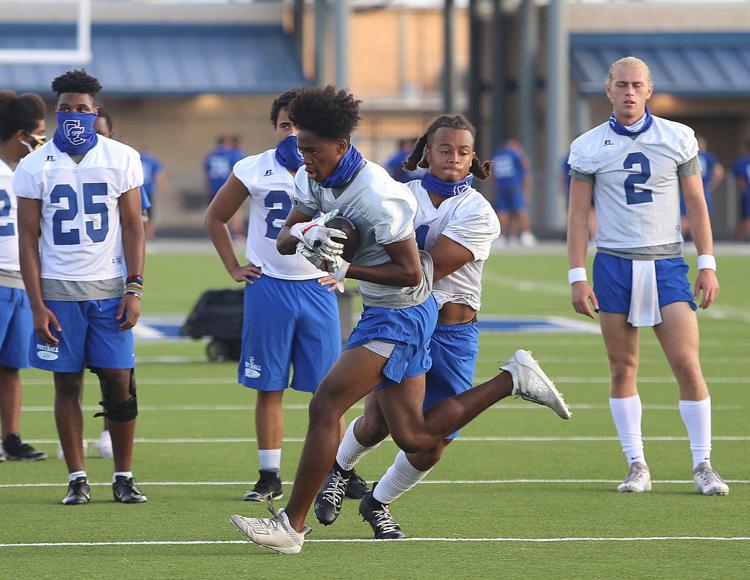 20200804_spt_hs_football_jl1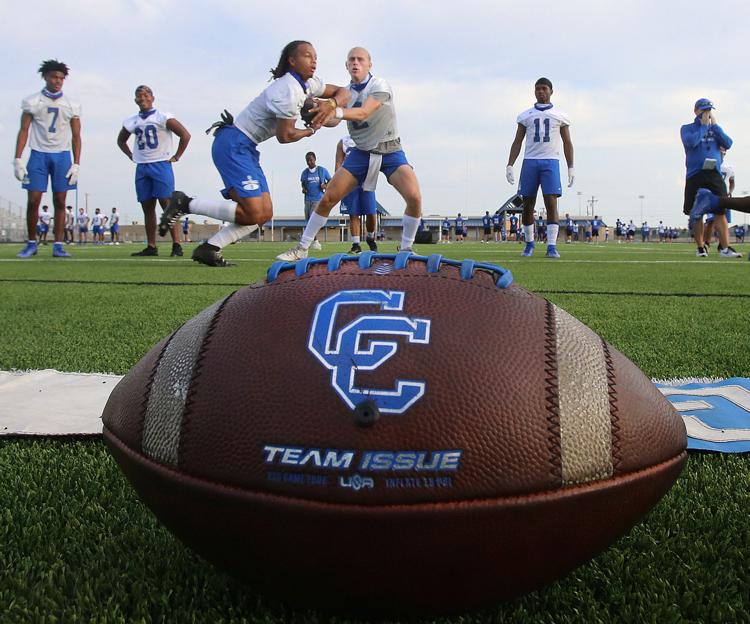 20200804_spt_hs_football_jl4
-- HIDE VERTICAL GALLERY ASSET TITLES (copy) -- (copy)