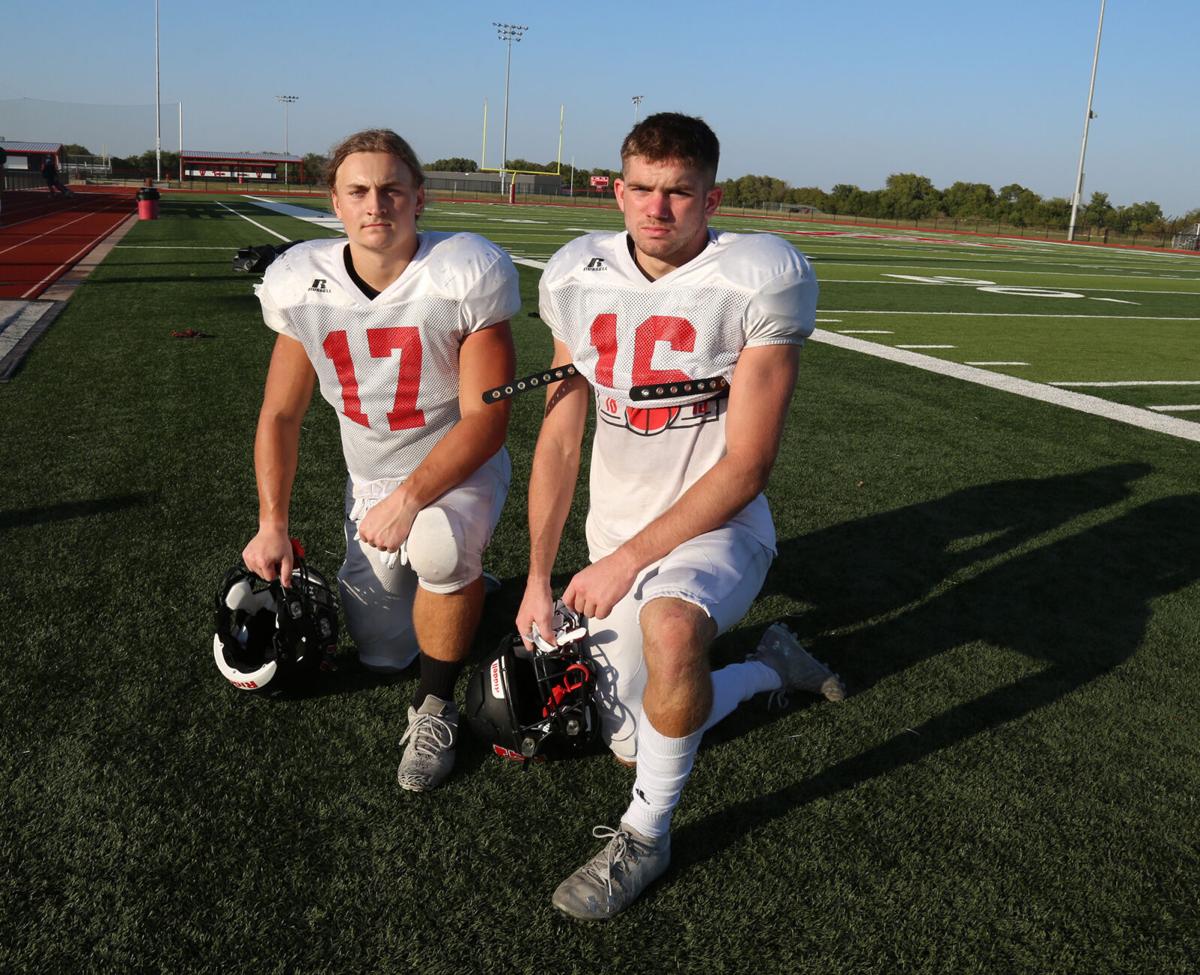 WEST — Senior classmates Trey Janek and Lawson Kendrick seem to be in step at all times.
During an afternoon practice this week at Trojan Stadium, the two West running backs worked through their assignments play after play, sometimes alternating and sometimes combining, depending on the formation.
In two-back sets, Trojans quarterback Landon Edwards often has No. 16 Janek on one side and No. 17 Kendrick on the other. Janek is a little taller, but otherwise the best description of the Trojans RBs who have combined for more than 1,200 rushing yards and 20 TDs so far this season is interchangeable.
A few minutes after practice, Janek and Kendrick were pulled aside for an interview and continued to work together.
"We kind of started trusting more, trusting our linemen to do their jobs," Kendrick said, explaining how the Trojans started clicking in the second half of the 2019 season.
"That's when the team dynamics came together between our O-line and me and Lawson and our other running backs," Janek said, seamlessly picking up the thread. "We did the reps so many times and got the muscle memory and got really good at it. It's as simple as that."
By finishing each other's sentences, Janek and Kendrick offered a larger metaphor that explains the last year of the West football program.
The Trojans were 0-5 through the end of September in 2019. They were playing three sophomores and a freshman on the offensive line and underclassmen all over the field. But then the young West team got something going with back-to-back wins over Groesbeck and McGregor. The Trojans won four of their last five games and made the playoffs before falling to Cameron Yoe in bi-district.
That taste of success generated momentum within the West program despite a weird offseason due to the COVID-19 pandemic. The Trojans have proven it by winning five straight games this fall.
Lexington outlasted West in the season opener, but since then the Trojans have beaten Fort Worth Western Hills, Blooming Grove, Rogers, Oak Cliff Life and rival Whitney.
Now West (5-1, 2-0 in District 7-3A Division I) has played its way into a showdown with defending state champion Grandview (6-0, 3-0, ranked No. 2 in 3A D-I) on Friday at Trojan Stadium.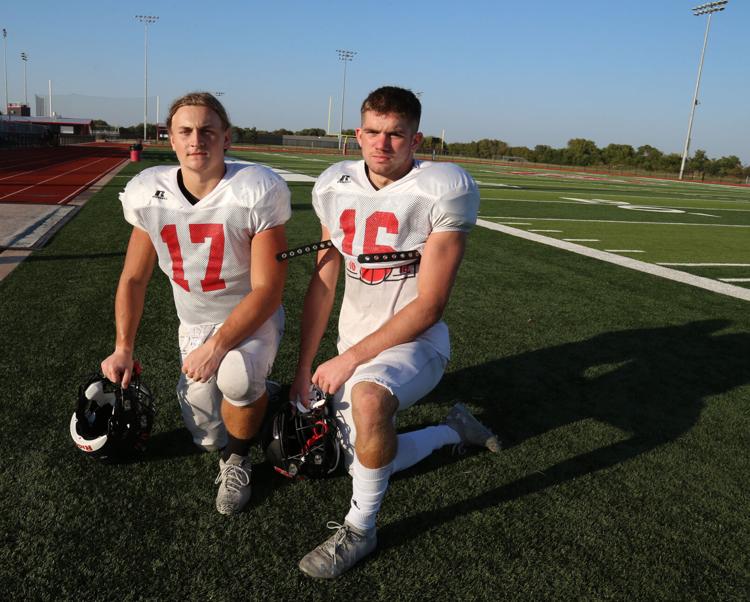 West is getting it done on offense and defense with stats on both sides to back up the success. A collection of six linebackers and defensive backs all have between 33 and 49 tackles. Trojan QB Landon Edwards has passed for 510 yards while directing traffic in the backfield.
But the thing West opponents really have to worry about is the cohesiveness of the Trojans' running game.
Janek has a jackpot-like number with 777 rushing yards and 14 touchdowns on the ground. Kendrick has contributed 488 yards and six TDs. Watching their Hudl highlights, it's obvious the two backs know where the crease is going to be and they punish anyone who tries to close it down. That's attributed to the offensive line growing up in the last year.
"Our center is the oldest, he's kind of the line leader — Landon Eubanks," Kendrick said, starting a train of thought.
"Cash Fuller, he played last year as well with Luke Wines, Grant Sykora and Brock Klander," Janek said, picking up the beat. "They were pretty young last year. Sophomores starting on varsity. But they got some experience and not to mention they're big ol' boys."
Last week, Janek grinded out 119 yards and a touchdown on 20 carries, while Kendrick produced 65 yards and a TD on 12 totes. That helped West claim a 14-6 win over Whitney. The week before things flowed a little better as they combined for 214 yards and 4 touchdowns on nine carries in a 55-0 of romp of Oak Cliff Life.
"I do like having them both back there," West coach David Woodard said. "One, they're really good runners. And two, something that's really not brought up much is how good of blockers they are and how well they block for each other. They add that extra dimension of physicality, not just in the running game, but blocking as well. It enables us to move the ball better than I think we would with just one of them."
Will that lead to a huge West victory over the powerhouse Zebras on Friday? It's difficult to tell but, as usual, Kendrick and Janek are on the same page.
"We've played them every year since middle school," Kendrick said.
"They're a good team, but we're also a good team," Janek said. "It's going to be a good matchup. Some of their playmakers are in our class, Class of 21. So it's not like we're intimidated by anything out there. It's going to be a good football game. It's going to be who can play harder and more physical for longer."
Get in the game with our Prep Sports Newsletter
Sent weekly directly to your inbox!