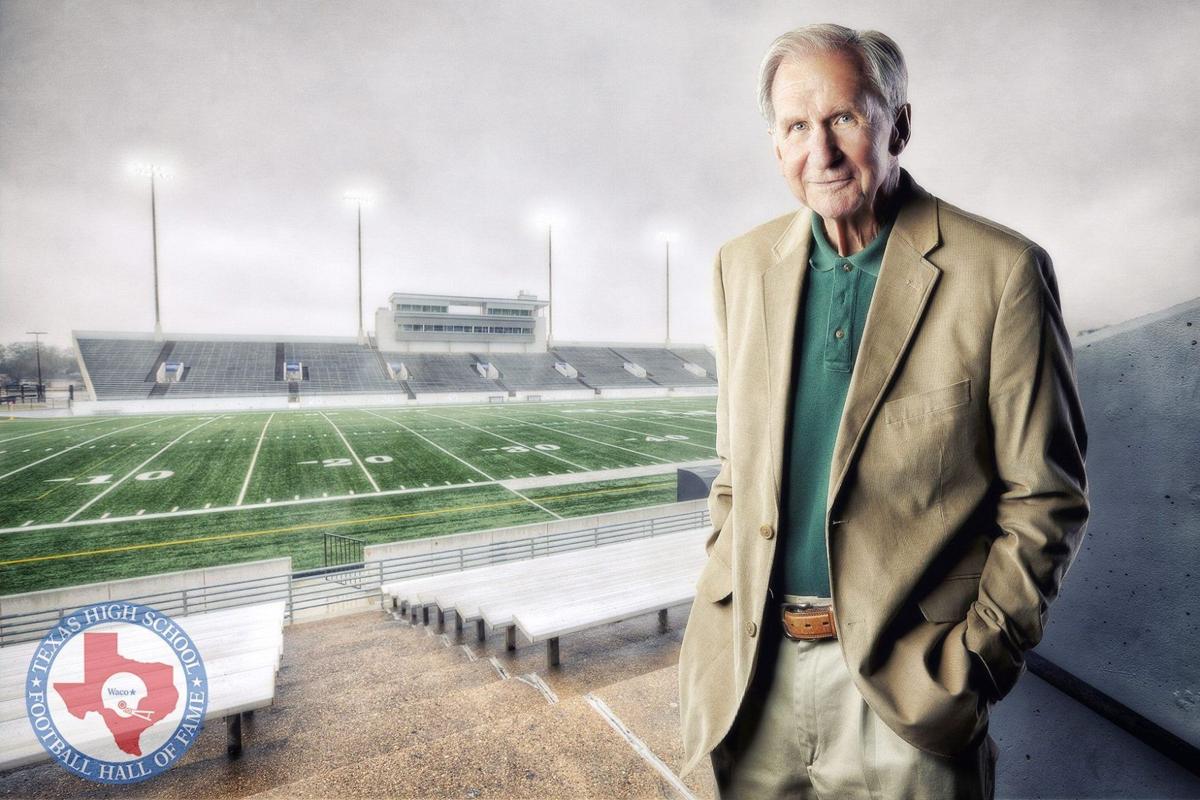 When Bert Coan joined the Pasadena High School varsity football team as a sophomore in 1955, he was a gangly 6-3 and 160 pounds.
The thought of playing against stronger, more powerful upperclassmen was a bit intimidating.
"One guy said, 'We're going to break you in half,'" Coan said. "Our coach called me toothpick. When I saw them I was kind of afraid. But I had enough speed to offset some problems."
That speed made Coan one of the best high school running backs in the state, earned him a scholarship to TCU and eventually led him to a seven-year career in the American Football League with the San Diego Chargers and Kansas City Chiefs.
Coan was so fast that he won the 100 and 220-yard dashes and was part of the 440-yard gold medal winning team at the 1957 state track meet. He also won the long jump to earn his fourth gold medal in one of the most impressive performances in UIL history.
On Saturday, he'll be inducted into the Texas High School Football Hall of Fame.
"It's been a long time and I wasn't expecting anything like this at all," the 74-year-old Coan said.
Coan was a schoolboy sensation at Pasadena, as he rushed for nearly 3,000 yards and scored 51 touchdowns during his three varsity seasons. Pasadena used a Split-T formation and Coan was the featured back.
"Everybody was trying to be like Oklahoma and ran the Split-T," Coan said. "They put me out at end at first and we ran a reverse and I picked up a lot of yards. That's when they decided to put me in the backfield."
After a good sophomore season, Coan exploded as a junior as he rushed for 1,600 yards and made the all-state team. Playing in a district with powerful schools like Baytown, Port Arthur and Galveston Ball, Pasadena didn't make the playoffs but Coan helped his team become a force.
"We had a good bunch of linemen who got downfield and blocked for you," Coan said. "Our coach was Stony Phillips — he never smiled and had a stone face. We had a guy who got hit and said he had his breath knocked out. Stony walked up to him and said, 'If you don't breathe, you're going to die.'"
Despite battling some injuries as a senior, Coan still scored 20 touchdowns and played in both the Texas high school all-star game and the Oil Bowl that matched the top players from Texas and Oklahoma. He said he was recruited by every Southwest Conference school except Arkansas and chose TCU.
"I thought TCU fit my character and I really liked (Horned Frogs coach) Abe Martin," Coan said. "I regret leaving them."
After transferring to Kansas following his freshman year, Coan was embroiled in controversy during his junior year in 1960. The Big 8 ruled that Kansas booster Bud Adams had provided Coan with "excessive entertainment" during a trip. Coan was ruled ineligible and the Jayhawks were forced to forfeit two games which stripped them of their conference title.
Though Coan missed his senior year with an injury, he was still drafted by the Washington Redskins of the NFL and the Oakland Raiders of the AFL. Coan was acquired by the San Diego Chargers, where he played one season before he spent six seasons with the Kansas City Chiefs.
Coan's best year was in 1966 when he rushed for 521 yards and seven touchdowns and caught 18 passes for 131 yards and two scores. He helped the Chiefs win the AFL title and play in the first Super Bowl where they lost to Vince Lombardi's Green Bay Packers, 35-10.
Coan was mostly used as a kick returner against the Packers as he finished with 87 yards on four returns at Los Angeles Memorial Coliseum.
"The Super Bowl wasn't that big of a deal at that time," Coan said. "We couldn't fill up the stadium. When we played the Packers, it was kind of like people I had seen all my life. They were revered as great players. We didn't exactly fear them but we had such respect."
The Chiefs came back to win Super Bowl IV over Minnesota in 1970, but Coan didn't play due to an injury. He retired and later went into the concrete sales business in the Houston area.
But he'll always have great memories of his high school football days when he was a skinny halfback outrunning defenses.
"You were out there playing ball and everybody admires you," Coan said. "We'd draw 12,000 fans when we were winning and people were out standing on the track. Under current rules we would have made the playoffs every year. But we were in a pretty tough district."
Be the first to know
Get local news delivered to your inbox!