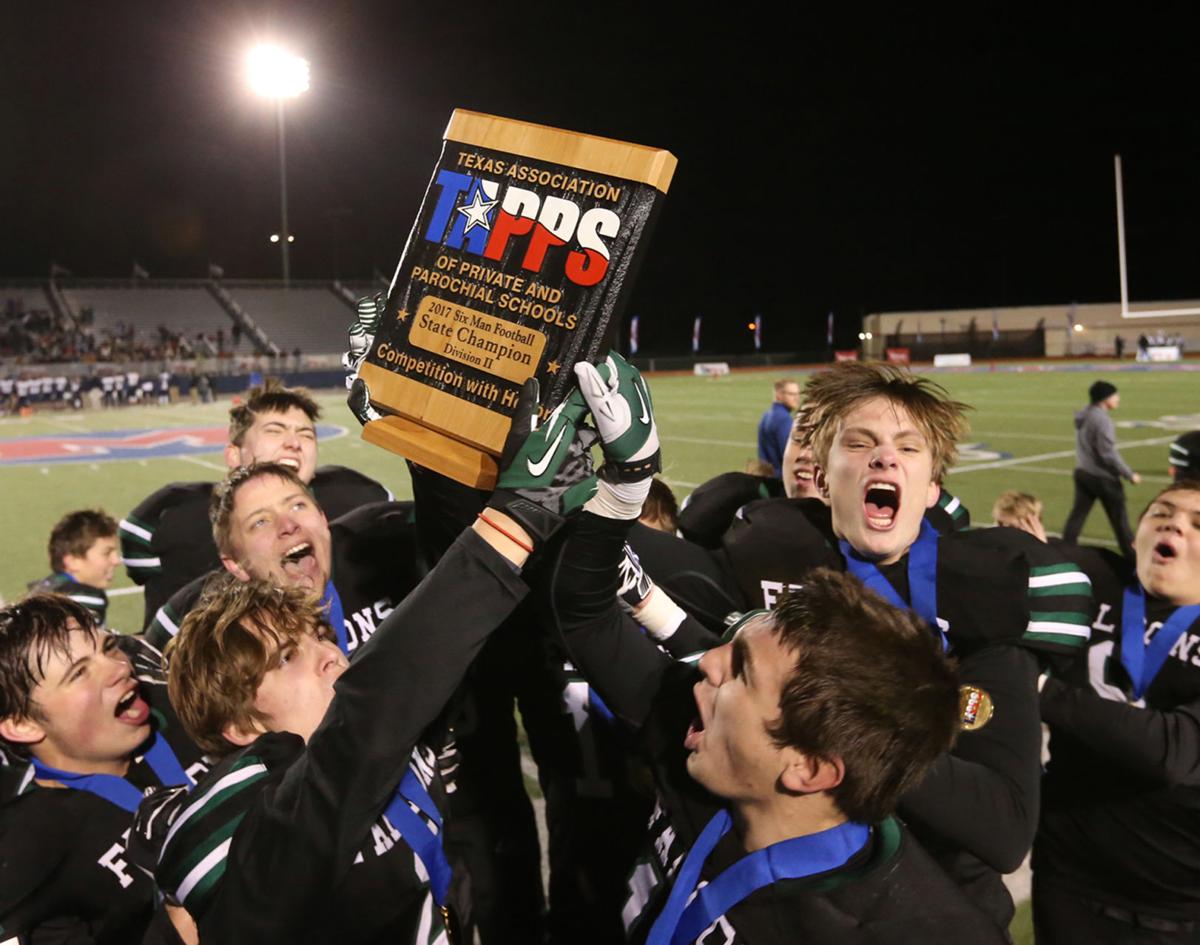 Live Oak completed its long rise from the depths and captured its second straight TAPPS Six-Man Division II state championship.
With Matthew Bailey passing for four touchdowns, the Falcons had too many offensive weapons for Bulverde Bracken Christian as they ran away with a 66-30 win on a frigid Thursday night at Panthers Stadium.
Hoisting the trophy after their big win, the Falcons chanted "Back to back, back to back."
The Falcons won their seventh straight game after opening the year with a 1-6 record.
"It's awesome," said Live Oak running back Chase Hill, who scored three touchdowns. "Our coaches never stopped believing in us. We got down on ourselves but they kept us going. It's a testament to our program that we're going to do what we do no matter who we play."
Hill showed why he's one of the state's best TAPPS six-man players as he delivered an electrifying 62-yard punt return for a touchdown and ran for 16 and 12-yard scores. But the Falcons liberally spread the wealth as five players scored touchdowns to beat a strong Bracken Christian team that finished 10-4.
"It feels great," said Live Oak coach Jordan Barker. "We got ourselves in a hole at the beginning of the season and the guys had to fight and worked really hard, so this is awesome. We threw about 10 different sets at them with different personnel, so their defense was caught off guard."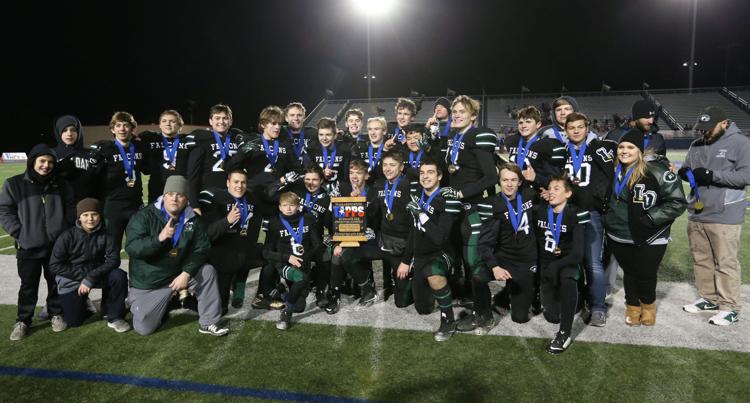 Capping off a tremendous career, Bailey enjoyed a great night as he hit 16 of 21 passes for 219 yards.
"Last year we only threw seven passes and completed one, but this year we passed for a lot of yards," Bailey said. "Chase (Hill) scored a lot, he's a great athlete. We've got great receivers. Carter Mencken is a big running back and got a huge touchdown."
Spreading the ball around the field in the first half, Live Oak opened up a 46-24 lead.
Bailey hit all three of his pass attempts on the opening drive, including a 20-yard touchdown pass to Ben Buras for the first score.
After recovering a Warriors' fumble on the kickoff, Live Oak scored again as Hill ran around the right side for a 16-yard touchdown to extend the lead to 14-0.
Hill made the most memorable play of the first half when he broke past several Bracken Christian players for a 62-yard punt return to push the lead to 22-0 with nine seconds left in the first quarter.
The Warriors broke through for their first touchdown when Hunter Mitchell Stirm popped into the clear for a 45-yard score.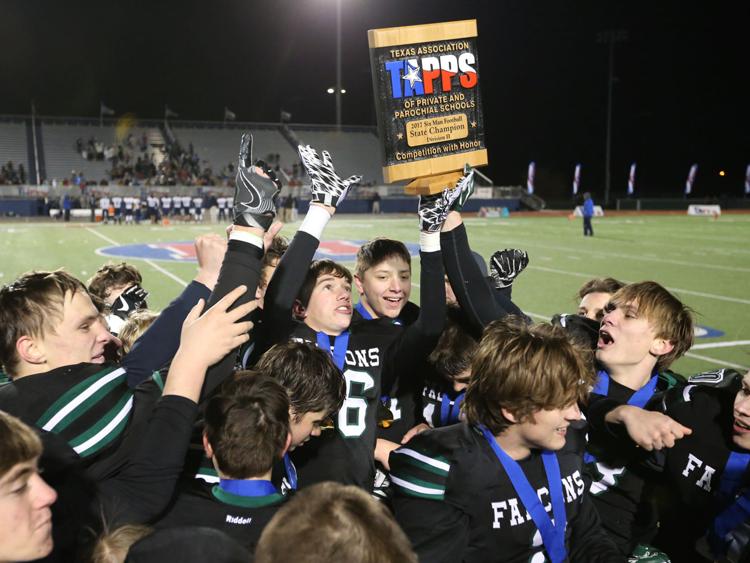 But it didn't take long for Live Oak to answer as Bailey hit Will Wallace for a 40-yard touchdown to extend the lead to 30-8 with 4:58 left in the second quarter.
The Warriors answered with another big play as Presley Day broke away for a 60-yard touchdown run to cut Live Oak's lead to 30-16.
The Falcons came through again as Cole Jahrmarkt raced for a 42-yard touchdown to open up a 38-16 lead with 3:08 left in the second quarter.
The Warriors responded once again as Travis Wolf went to Stirm for a 20-yard touchdown. But the Falcons still had enough time to score as Mencken ran for a two-yard touchdown with 17 seconds left in the second quarter.
With Day breaking away for a 74-yard touchdown, the Warriors scored first in the third quarter. But Bailey responded with a 16-yard touchdown pass to Mencken for the Falcons' only score of the third quarter.
On the first play of the fourth quarter, Bailey hit Wallace for a three-yard touchdown on fourth down to push Live Oak's lead to 60-30. Hill scored again when he powered for a 12-yard touchdown for Live Oak's final touchdown.
Be the first to know
Get local news delivered to your inbox!