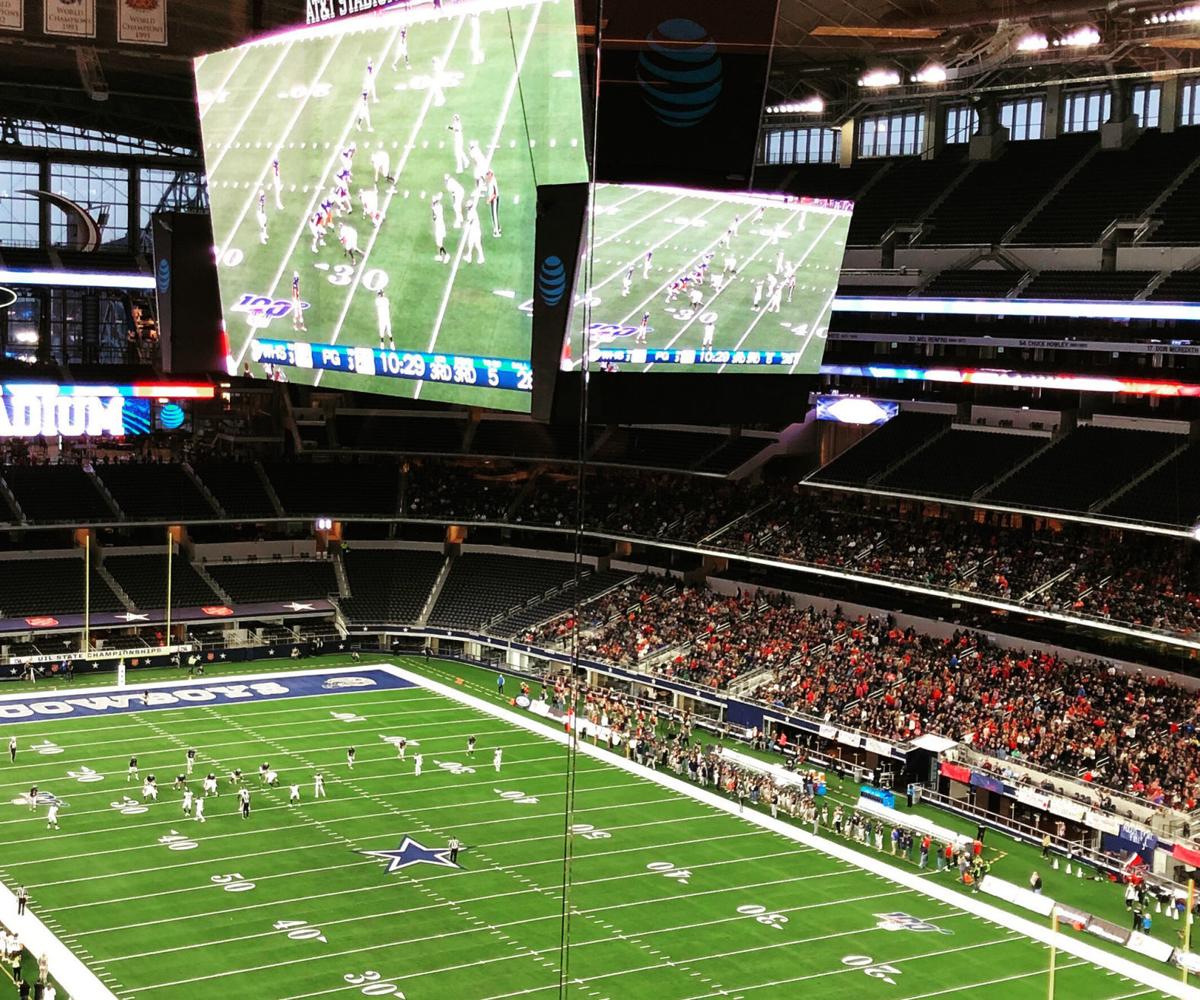 I intended to have a steak on Friday evening to celebrate another high school football season in the books.
But then, after I had written my story about La Vega's hard-fought battle with Carthage in the Class 4A Division I state final, I was still a little intrigued by the 4A D-II championship game taking place on the field at AT&T Stadium.
And I remembered that the hot dogs served in the press box at Jerry World are tasty and reasonably priced. Also, I was pretty hungry and didn't want to wait until I had waded through rush-hour traffic in DFW and located the optimal steakhouse near my hotel.
So I opted for an all-beef frank topped with melted cheese and jalapenos and settled in for a little more football. That gave me the opportunity to add to my favorite social media theme.
All season long, and actually for a couple of years now, I've made a tradition of looking for idyllic Americana photo opportunities before kickoff on Friday nights. It's kind of like fishing with dynamite, since Friday night football games are about the most American thing in the universe outside of July 4th parades and political debates on Facebook.
I especially enjoy that my friends in Great Britain often "like" the photos that I post on Instagram with the caption, "Happy Friday night, America."
As I looked down from my perch in the AT&T Stadium press box, high above the playing surface, I realized the scene would be a stunning addition to my photo collection.
I managed to snap a picture in which the players looked like ants lined up in formation. But they were projected much larger on the 50-yard-wide video board. The photo also takes in the dramatic size of the stadium without diminishing the relevance of the 5,000 or so fans gathered behind one of the team's benches. I think it's a pretty good reflection of the grand place that high school football holds in our hearts here in Texas.
Mission accomplished, too. My friend Jamie Moore, who lives in London, liked it.
The magnificent scale of the state championship game photo serves as a stark contrast with my favorite "Happy Friday night, America" pic of the fall.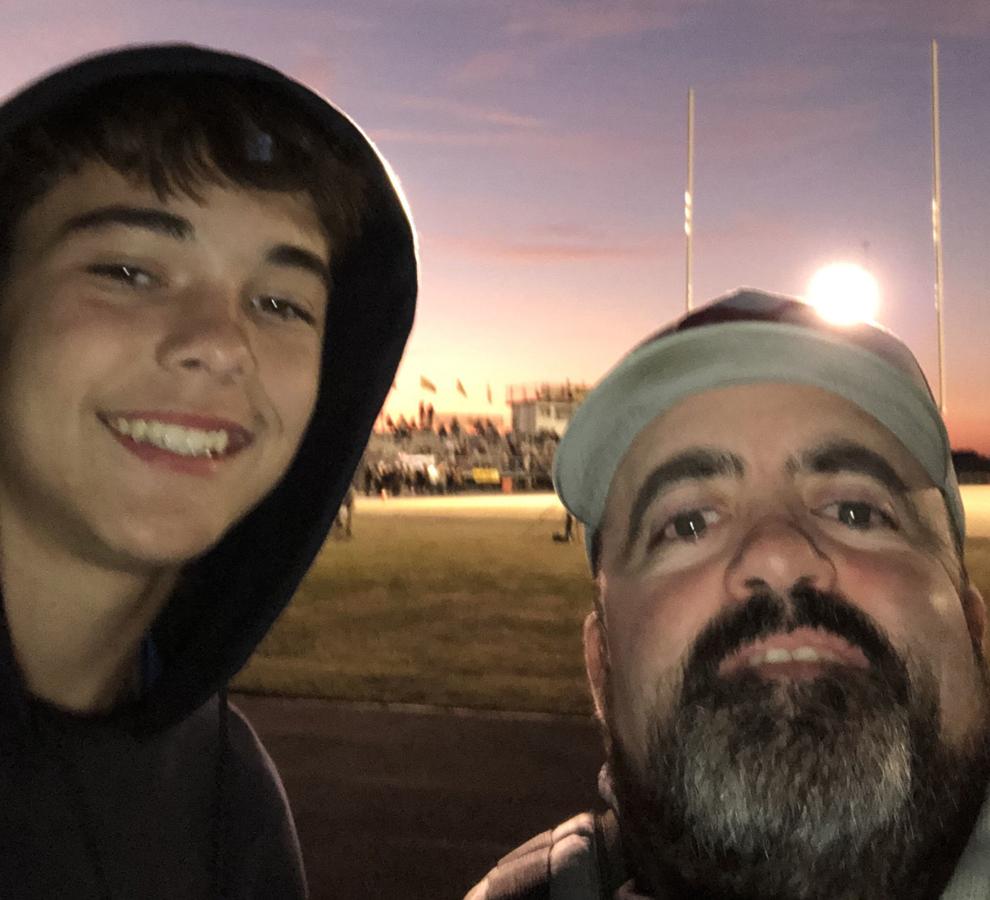 On the penultimate Friday night of the regular season, I covered Bosqueville at Bruceville-Eddy when the home Eagles were trying to finish off a perfect run through district and their first outright championship in more than 35 years.
My buddy Luke Webb, who's a sophomore football player at Midway and has been a reliable spotter/stats guy for me for several years, went along for the game. We took a selfie in front of the goal posts with the home bleachers and setting sun as a backdrop.
A few minutes later, Bruceville-Eddy coach Kyle Shoppach gave us a key to the padlock on the visitors side "press box," (the home side press box was already at capacity). Once we got the tricky lock turned, I had my faithful assistant run the key back to the coach while I began setting up our gear in the four-foot-by-eight-foot building. It was basically akin to covering a ball game while sitting in a deer blind.
But you know what? We had a great time and saw a great game. From our position in the small box, we were just a few feet from the Bosqueville sideline and right on top of the action on the field. Bruceville-Eddy won, 46-39, and the Eagles players and fans celebrated accordingly.
Those are the extremes of high school football in this state, from the quaint, homespun atmosphere of a 2A district game to the majesty of AT&T Stadium on state championship week.
It was a heck of a ride once again. Merry Christmas, America.