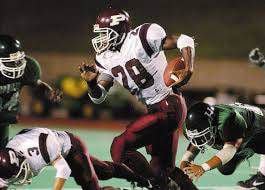 As 34-year-old Adrian Peterson prepares for his 13th NFL season, his nickname "All Day" becomes more and more fitting with each sunrise.
So it's funny, or perhaps amazingly prescient, that All Day's father, Nelson Peterson, gave him the moniker when the former was only a toddler.
As the legend has grown, many have retold the story of Peterson's nickname having been earned during his youth football days. But it goes back farther than that.
"It really started before football," Nelson Peterson said. "He was always active, always running around the house, never sat still. At the end of the day, you'd find him somewhere on the floor sleeping when he completely ran himself out. I said, 'That's All Day, right there.'"
These days, Nelson Peterson spends football seasons following his son's pro teams, whether they're in Minnesota, Arizona or Washington D.C. The tough part of the Peterson story, and another aspect that has been told many times in the last 15 years, is that, in a way, Nelson Peterson has been making up for lost time.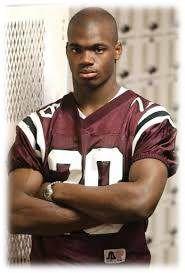 Adrian Peterson's father didn't get to watch him play at Palestine High School because Nelson Peterson was in prison on a money laundering conviction from 1998 to 2006. But that didn't stop him from actively encouraging his son.
"I'll never forget talking to my dad, because going to the summer of my junior year, I wasn't going to two-a-days or anything like that," Peterson said in a 2014 interview. "My dad was incarcerated at the time, and I remember him calling early in the morning because he knew what time it was and that I should have been at practice.
"One thing he said to me that I'll never forget was, 'Son, you've been doing it for a long time and I know that you are the best running back in the nation. I know that you're the best running back in Texas. But you've got to go out there and put in the work and show everybody that you are.' That kind of hit home for me."
Peterson immediately got to work and it paid off with a huge junior season. He rushed for 2,051 and 22 touchdowns in 2002. His breakout game came early as he piled up 338 yards and scored on runs of 7, 46, 61 and 88 yards in the Wildcats' 40-12 victory over Huntsville on the second Friday night of the campaign.
That junior season made Peterson a star and one of the most heavily recruited players in the country. He backed up all the hype by rushing for 2,960 yards and 32 touchdowns as a senior.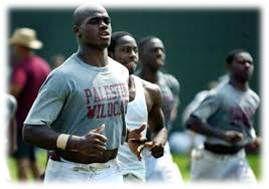 On Saturday night, Peterson will be inducted into the Texas High School Football Hall of Fame. Nelson Peterson said this week that he has personally reserved six tables and the entire Peterson contingent could have as many as 12 tables as they celebrate the Palestine native joining the 2019 Hall class.
"If you think about the process of where he's at today, you have to start somewhere and you work through that process through little league and then in middle school and then into high school," Nelson Peterson said. "For him to be inducted into the High School Hall of Fame here in Texas, with so many other great athletes, definitely it's an honor."
Peterson rushed for 4,041 yards in three seasons at Oklahoma, despite the fact that his junior campaign was limited by injury.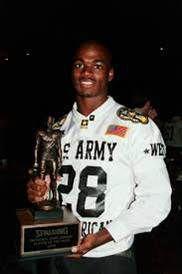 His NFL career has been an extended study in perseverance. Peterson came back from a knee injury near the end of the 2011 season to rush for a career-high 2,097 yards in 2012.
Last fall, at 33, Peterson totaled 1,042 yards (4.2 per carry) for the Redskins.
Nelson Peterson said his son's mind set — the determination to constantly work in order to keep playing — has as much to do with All Day's extended career as his legendary motor.
"I feel like the legacy is already set," Nelson Peterson said. "But what he's doing now is, you can't teach this. You have to love it. What he's showing right now is his love of the game. The legacy, the fame is already there. If you love it, you can continue to play at a high level."
Eighteen out of 22. That's the record of Scott Phillips, Texas high school football coach. In 22 years of coaching, he took his teams to the p…
During the 27 years he spent at Fox Sports Southwest, Jon Heidtke helped oversee coverage of all manner of sports, from the NBA to Major Leagu…
Few people have been more integral to Waco sports history than Ken Casner.
To this day, more than 35 years later, the 1983 Daingerfield team is still spoken about with reverential tones in East Texas.
Coahoma, Texas, is a small town of less than a thousand people sitting on Interstate 20, midway between Big Spring and Colorado City. The Dair…
At a recent NFL event in New Jersey, Ken Houston found himself sitting next to his friend "Mean" Joe Greene. Houston was wearing the Pro Footb…
These days, a lot of people like to talk about how hard they work.
When Stephenville won its first two Class 4A state championships in the early 1990s, there wasn't a more versatile player on the field than Ja…