In pregame warm-ups, a group of Crawford volleyball players stood on one side of the net fielding well-struck spikes from several of their teammates on the other side. As they got loose, an array of 21st-century pop tunes bopped on the loudspeakers – Gwen Stefani's "Hollaback Girl," Panic at the Disco's "High High Hopes," and others.
At one point, a Crawford defender sliced a return back over the net. The ball dropped perfectly into the rolling ball bucket on the other side, and the player never stopped grooving to the music.
That sequence serves as the ideal microcosm of Crawford's season – the Lady Pirates are locked in, and they're having plenty of fun along the way.
The top-ranked Lady Pirates kept Rosebud-Lott on its heels by mixing up speeds with their serving on their way to a 25-11, 25-13, 25-13 win in the Class 2A Region II quarterfinals on Monday night at University High School.
Crawford (45-4) dialed up nine aces in the victory. The Lady Pirates possess an array of snipers and bazookas – as they can swat a sizzler that splits the defense, or drop in a floater that often leads to weak passes into the net.
"I think serving's one of the thing that has really helped us a lot the past several years, but really in particular this year," Crawford coach Jeff Coker said. "We've got a bunch of kids with good jump-floats. And then we're able to mix it up going short and deep, so that throws teams off, because not a lot of teams can serve short. If you're not used to passing that ball, it's kind of tricky, even when you know it's coming."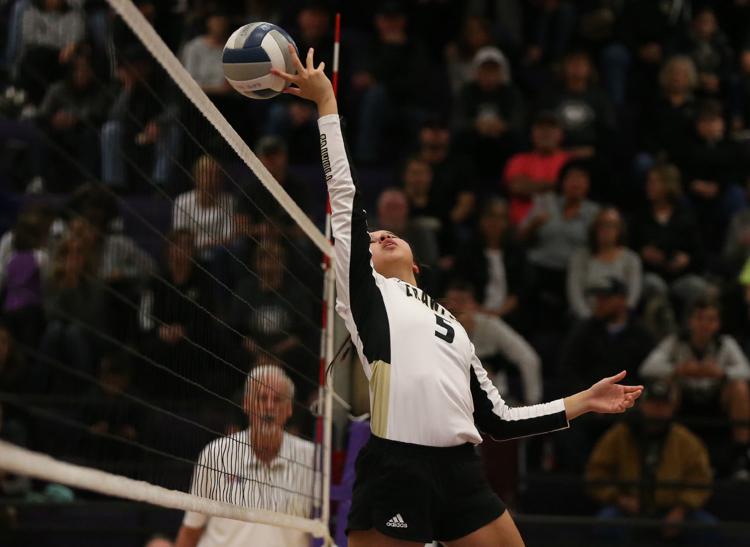 Lexi Moody proved that when she delivered consecutive aces midway through the first set. Crawford's sophomore setter bamboozled the Rosebud-Lott defenders with a floater that touched nothing but floor, then she tapped another soft one that trickled off the top of the net and over.
Rosebud-Lott turned in a fine playoff run in getting to the third round. But like so many of Crawford's opponents, the Lady Cougars learned that even when you hang with the Lady Pirates for a stretch, they're likely to wear you down eventually.
In the opening moments of the second set, Rosebud-Lott tied the score at 3-3 following a back-line kill from senior Jenna Kleypas. But on the next volley, the Lady Cougars sent a pass higher than Mariah Carey's vocal range – all the way up to the rafters, and the ball ended up getting stuck atop one of the light fixtures.
University volleyball coach Jeff Cornell, on hand to help host the match, went to his office to retrieve another ball, and Crawford didn't take long to start breaking that one in with its heavy-handed thumping. The Lady Pirates won 11 of the next 13 points to run away and hide on the scoreboard.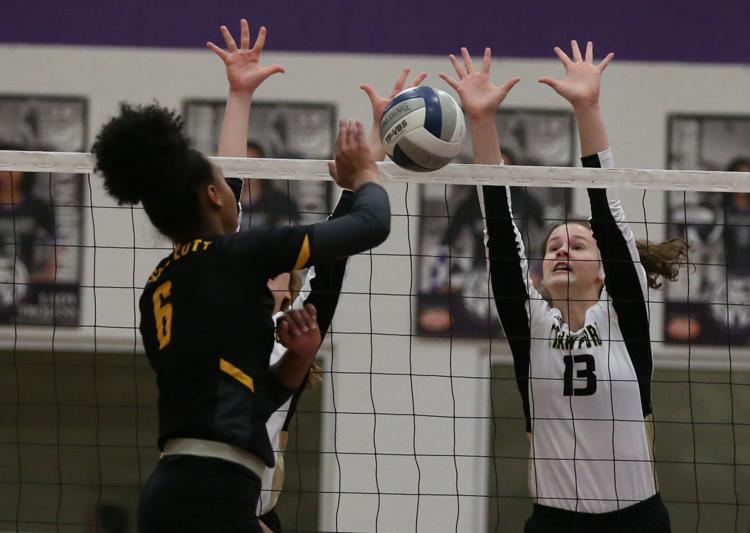 The always-steady senior Anne Williams topped a balanced effort with nine kills for Crawford. Kylie Ray and Katie Warden contributed six apiece, Taylor Westerfeld had five, and Ana Maddox banged four. Moody crisply set up those hitters with 31 assists, while senior libero Peyton Elmore produced nine digs.
Rosebud-Lott's Kleypas, Erakah Easley and Clara Coker had their moments, spraying some cannon-like kills. But the Lady Cougars couldn't keep pace with Crawford's steadiness, as the Lady Pirates won their 14th straight match.
So it's back to the Region II-2A tournament in Weatherford for Crawford, which will play the Collinsville-Windthorst winner in the regional semifinals at 7 p.m. Friday. If the Lady Pirates win that one, they'll play again on Saturday for a state berth.
You'd better believe they don't want the party to stop now.
"That's for sure. They love being around each other," Coker said. "We got done with practice Saturday and they all went to somebody's house and played a bunch of games and stuff like that. They enjoy being around each other.
"They've just been a great group to coach, super-fun. We always have a good time, the music's going and they're dancing around. They just enjoy being together. You want that to last as long as possible."