His teammates were hot on his tail. Chase Keeton tried to outrun them, but eventually he gave up, and gave in to the party. "I was trying to run from the dogpile," he said, grinning.
Sometimes you've just got to sit back and enjoy the ride. The Valley Mills Eagles were able to do that this year in large part due to the contributions of Keeton, the Tribune-Herald's choice as Super Centex Baseball Player of the Year.
Whenever the Eagles (28-7) needed a timely hit or a big pitch, it seemed that Keeton had their backs. He came through in the clutch like a veteran ballplayer should, delivering heroic moments all throughout the playoffs. As a result, Valley Mills was able to reach its sixth state tournament in school history, but first since 2005.
"I thought it was going to be a special year from the end of junior year," Keeton said. "I think we only graduated two from my junior year, and I knew we were going to have (Elijah DeGrate) coming back late in the playoffs, so we were going to have some arms. We got every infielder back, our catcher back, all of our bats back. So, I thought we had a chance to make a deep run."
When Chase was first learning the game in youth baseball, his dad Shane, now Valley Mills' coach, signed the boy up for teams above his age level. Shane wanted to test him, to challenge him. It worked.
"He has thrived, really has," Shane said. "He's had some setbacks, everybody has those, in any athletic sport you play. But we just kind of try to build on it.
"He doesn't like it, but something negative will happen to him, and I'll say, 'Good.' He looks at me like I'm crazy, but you have to use that. You have to use that as motivation. If you're always successful, I don't think that helps you in the long run."
More often than not, Chase found his balance after any stumble. He was already one of the top players in Central Texas entering this year, but as a senior he played with more poise and urgency than ever.
A fierce hitter to all fields, Keeton batted .533 with 57 runs scored, 57 hits, four home runs, 38 RBIs and 23 stolen bases. But he wasn't just the most productive hitter on a state tournament team. He was also Valley Mills' most fearsome mound marksman, delivering a 7-4 record with two saves, a 1.35 ERA, and 108 strikeouts in 67.2 innings, an average of 11.3 strikeouts per game.
He was the guy the Eagles wanted with the ball or the bat in his hand when it mattered most.
In that Region II-2A final series, Valley Mills used a four-run rally in the bottom of the seventh of the second game to sweep the series. The final hero naturally proved to be Chase, who with two outs in the inning fell behind 0-2 in the count before eventually lacing a game-winning single that nearly took off the head of his teammate Copper Nix running from second base.
"When I hit the ball I thought I was going to hit (Nix). He, like, ducks," Chase said. "He thought he tripped, but the ball went over him a good six inches. If the ball hits him, the game is over, and we have to play Game 3. So he does a ninja move and gets under the ball, and then comes around third, and as soon as he hits the bag, he's doing this (pointing up). The left fielder has the ball and I'm like, 'Dude, run, run!'
"He comes around, helmets are flying, he's coming around, runs through the dugout, 'Yes!' Both fists are in the air. … I felt like a superstar, honestly."
Of course, even that moment was a testament to perseverance, as Chase noted that he was 1-for-7 in the series before that hit.
When Chase was growing up, Shane would put him in the car every June and take him down to Disch-Falk Field or Dell Diamond and let him soak in the UIL state tournament experience. It became a ritual for father and son. It also grew into a vision — something that they could always vaguely see in their mind's eye.
When that picture came into focus, it was better than they'd imagined.
"It was my first time to play at Dell Diamond, (my dad's) first time to coach at Dell Diamond. I thought it was special," said Chase, who has signed to play at McLennan Community College next year.
It wasn't always easy, wasn't always fun. You try striking out against a kid a head taller than you. That's not much fun.
But in the end, it was worth it.
"I think you have to go through some trials and tribulations, in order to make you a better person, a better athlete, just better all-around," Shane Keeton said. "He's come a long way, he's matured a lot, and I'm proud of him."
Coach of the Year: Shane Keeton, Valley Mills
Shane Keeton didn't want anything to do with the dogpile, either.
Instead, when Valley Mills clinched a state berth with that wild, 9-8 walk-off win over Windthorst, he went hunting for Doug Shanafelt.
Shanafelt was Valley Mills' head coach the last time the Eagles reached the state stage in 2005. Today Shanafelt serves as one of two assistant coaches who Keeton considers invaluable assets, along with Eric Halfmann. Keeton knew that if anyone could appreciate what reaching state meant to the community of Valley Mills, it was Shanafelt.
"The feeling to grab him — everybody looks at the head coach, but you've got to have great assistant coaches, too," Keeton said. "Last time he took his son to Dell Diamond, his son was 4 years old. That was his dream, to play catch with his son at Dell Diamond. Last year, it didn't come true. That was a good motivation for me, too."
For the passion and persistence he showed in overseeing the Eagles' flight to the Class 2A state semifinals, Keeton is the Trib's 2019 Super Centex Coach of the Year.
At one point this season, Keeton found himself scrolling through team photos. He noticed that whenever an image of a timeout on the field or a pitching change came up, his players were always talking with one another. They were constantly encouraging each other.
"They believed in each other. There was never a point where they knew they were going to fail," Keeton said. "They always had confidence in each other, didn't matter who it was. We even had some freshmen who came up, who went through my baseball camps, that they know what we expect. They didn't ride each other. They picked each other up. They left it up to us coaches to do the coaching."
That formula produced a winning mix. Valley Mills won 28 games on the year, tying for the District 14-2A title with Bosqueville with an 11-1 record. In the playoffs, the Eagles stayed steady in their lane even when the traffic around them was frantic. Six of their seven playoff wins came by a margin of three runs or less.
All along the way, Keeton reminded his guys to enjoy the scenery. Don't take it for granted, he said. You might never get this far again.
At least they know the path now.
"I think it opened some eyes that we can do it," Keeton said. "It sets the bar higher, and shows our kids that that's the goal. Our goal is not to get to the fourth round. Our goal is to get to the state tournament and let's win the thing. … We've got big, big, big plans for the future. In Valley Mills, the tradition is there, and maybe we've got back. I hope we've got it back."
Newcomer of the Year: Ben Smedshammer, Lorena
Whenever Lorena's Ben Smedshammer started up his invisible lawn mower, he could breathe a sigh of relief and relax.
Then he went out and kicked some grass.
It was a tradition, you see, that Smedshammer had with his senior teammate Braedon Herbelin. Here, let's let Ben tell it.
"We kind of had this little routine that we started early in the season," Smedshammer said. "Whenever I had a shaky outing, he just told me, 'Hey, man, just relax up there.' Every single time he'd tell me to crank it up, so on the back of the mound before I threw my first pitch I'd crank like a lawn mower, then look in the dugout and wink at him. Just kind of get all the gas in the tank, and it kept me relaxed on the mound.
"That's probably one of my favorite things this year. I'm definitely going to miss that."
Smedshammer mowed down plenty of batters as a burgeoning ace for the Leopards. He went 8-3 on the mound with a 2.40 ERA for a Lorena team that won 25 games and went three rounds deep in the playoffs.
The sophomore also displayed a hammer at the plate, producing a .416 average with 31 runs scored, 18 RBIs and 21 stolen bases. Not too shabby for a first-year varsity player, and such a season won Smedshammer the Super Centex Newcomer of the Year honor.
"I've been looking forward to my high school baseball career ever since I moved to Lorena in fifth grade," said Smedshammer, who lived in the Dallas area until that year. "So these past few years have been wonderful, and it's an amazing culture that past people have set and these seniors this year have continued to spread."
---
2019 TRIBUNE-HERALD SUPER CENTEX BASEBALL TEAM

Player of the Year: Chase Keeton, Sr, Valley Mills
Coach of the Year: Shane Keeton, Valley Mills
Newcomer of the Year: Ben Smedshammer, So, Lorena
FIRST TEAM
Player
Cl
Avg.
RBIs
School
C Peyton Powell
Sr
.495
43
Robinson
IF Jacob Bravo
Sr
.445
22
Bosqueville
IF Tyler Kaluza
Sr
.405
21
West
IF Couper Cornblum
Sr
.358
31
Midway
IF Alfredo Rodriguez
Sr
.376
47
Clifton
IF Landry Bruce
Sr
.480
39
Crawford
OF Easton Slovacek
Jr
.403
31
Robinson
OF A.J. Bell
Sr
.410
23
Lorena
OF Joseph Redfield
Jr
.425
21
Midway
DH Elijah DeGrate
Jr
.418
34
Valley Mills
UT Matthew Pevehouse
Jr
.477
32
Abbott
Pitcher
Cl
W-L
ERA
School
SP Chase Keeton
Sr
7-4
1.35
Valley Mills
SP Dylan Blomquist
Sr
7-3
1.96
Belton
SP Mason Brandenberger
Jr
11-1
1.10
Clifton
SP Jackson Berry
Jr
8-2
1.51
Midway
SP Jordan Rogers
Jr
11-1
1.38
Robinson
SP Chris Morrow
Sr
13-1
1.72
Robinson
SECOND TEAM
Player
Cl
Avg.
RBIs
School
C Bowden Hooser
Sr
.481
38
Crawford
IF Caidon Livingston
Sr
.400
18
Lorena
IF Kyle Torres
Jr
.388
25
Troy
IF Peyton Hofferichter
Sr
.411
12
China Spring
IF Cooper Buxkemper
Jr
.394
44
Valley Mills
OF Kadyn Johnson
So
.375
19
Abbott
OF Preston Rozner
Sr
.374
30
Belton
OF Jacob Kuligoswki
Jr
.375
16
China Spring
DH Steven Searcy
Sr
.486
32
Riesel
UT Cory McNair
Jr
.366
25
Valley Mills
Pitcher
Cl
W-L
ERA
School
SP Cody Stone
Jr
4-6
2.25
Moody
SP Ryder Roark
So
7-0
2.10
Bosqueville
SP Ben Smedshammer
So
8-3
2.40
Lorena
SP Tanner Smith
Jr
7-1
0.36
Riesel
SP Hagen Rose
So
12-2
2.31
Troy
SP Jackson Phillips
Sr
9-1
1.70
Clifton
HONORABLE MENTION
Jax Miller, Abbott; Chase Fentress, Belton; Jacob Davilla and Will McClellan, Bosqueville; Kolby Killough, Jaxson Pitts, Payon Spell, Brayen Faulkner and Tristyn Pechcek, China Spring; Keagan Alejo, Connally; J.R. Deichler and Jaden Proctor, Mexia; Mason Ling, Elijah Rodriguez, Nolan Rodriguez and Tripp Clark, Midway; Cooper Lane and Tyler Philipp, Valley Mills; Sam Barron, Waco High; Kade Klaus, West
---
First-team profiles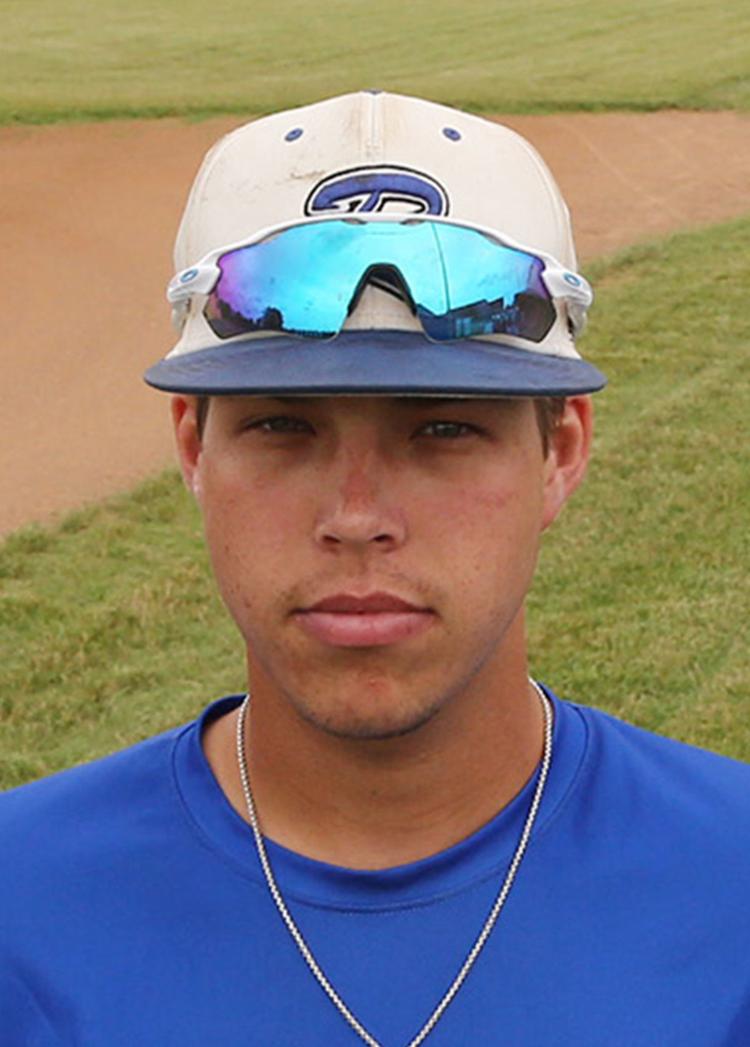 PEYTON POWELL
Sturdy backstop had .996 fielding percentage, also killed opposing pitching on his way to .495 average.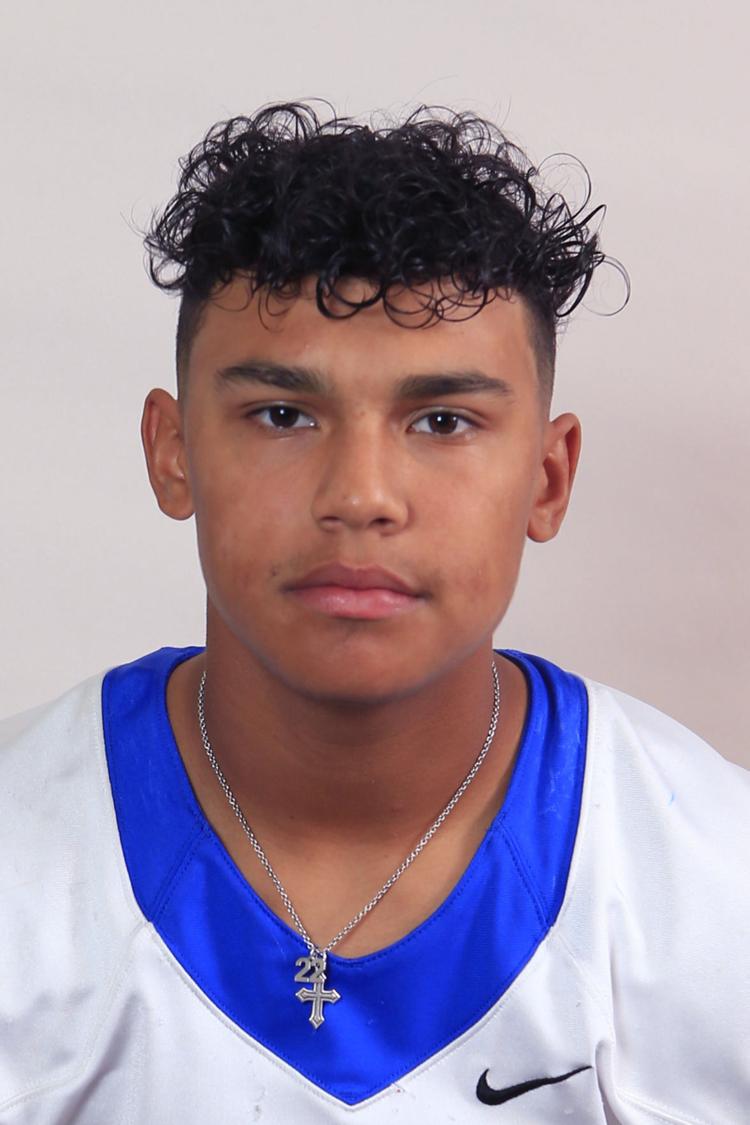 JACOB BRAVO
District 14-2A co-MVP, slick shortstop contributed .445 batting average for regional semifinalist Bulldogs.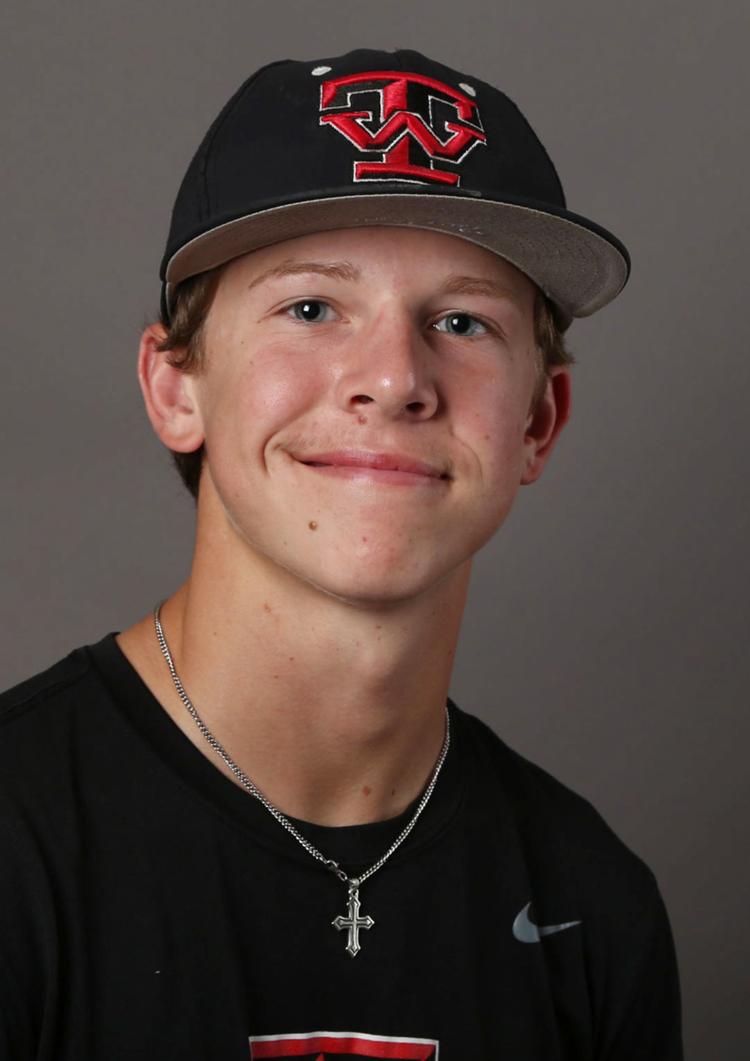 TYLER KALUZA
District's top utility player punched 15 doubles, two triples on his way to reliable .405 average.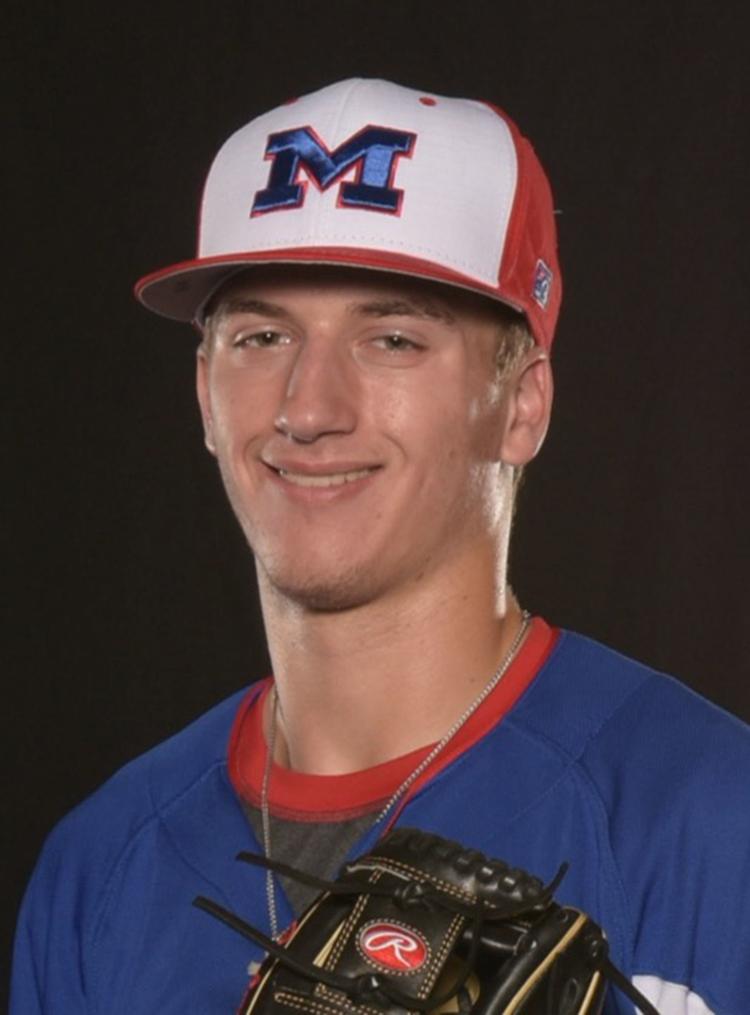 COUPER CORNBLUM
Wichita State signee, THSBCA all-star led Panthers with 31 RBIs, was 20 of 23 in stolen base attempts.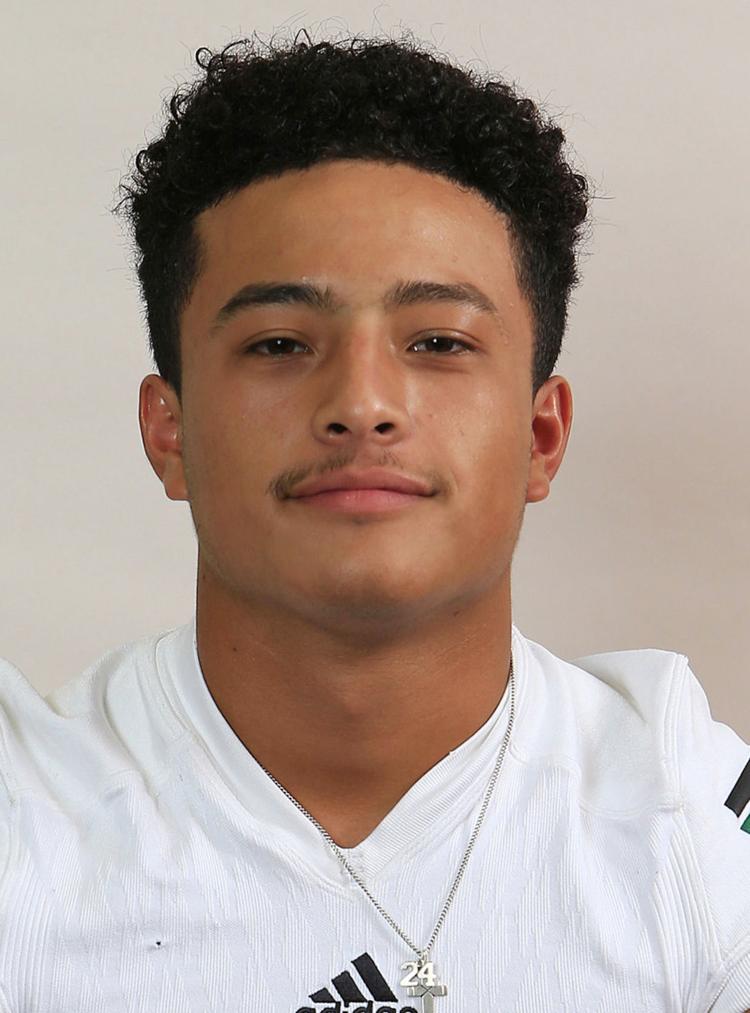 ALFREDO RODRIGUEZ
Multi-sport star proved productive whenever runners got on base, driving home 47 runs while scoring 26.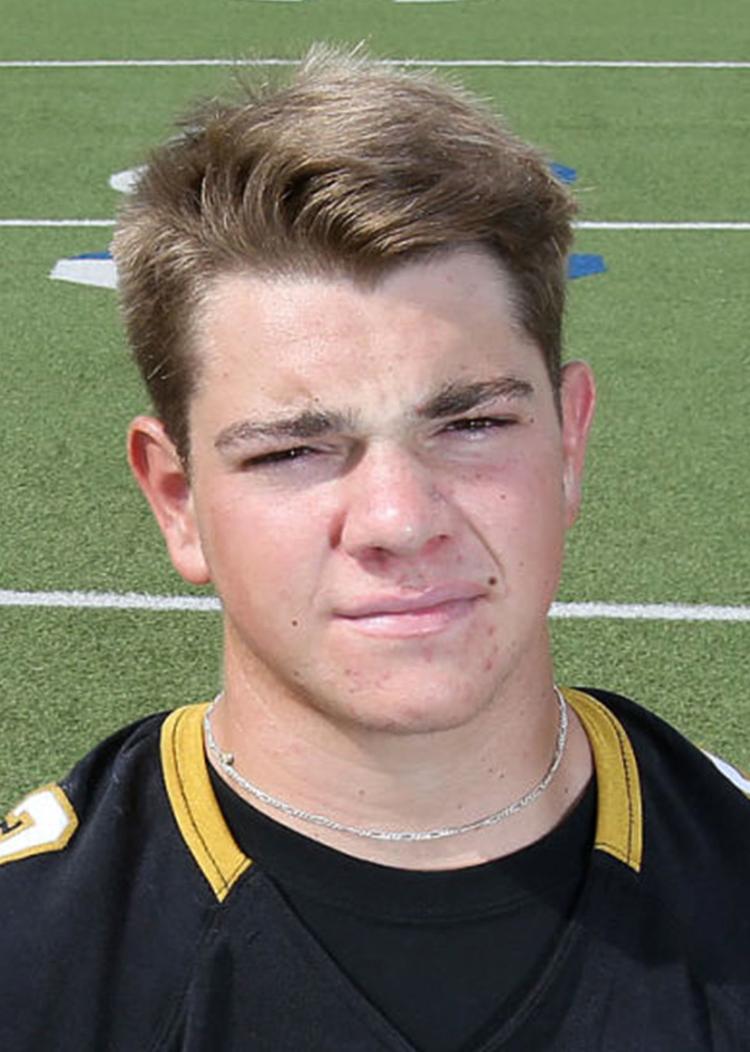 LANDRY BRUCE
Slugging first baseman smacked ball to tune of .480 average, 39 RBIs, won district offensive MVP honor.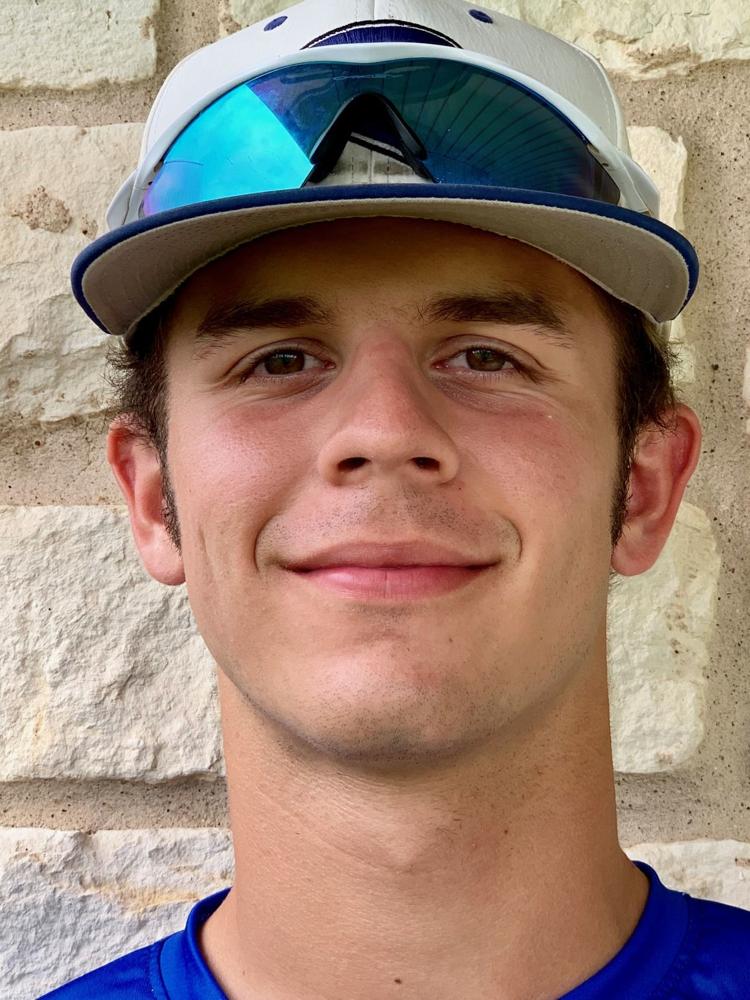 EASTON SLOVACEK
District offensive MVP tallied 16 extra-base hits, including 5 home runs, on his way to .403 average.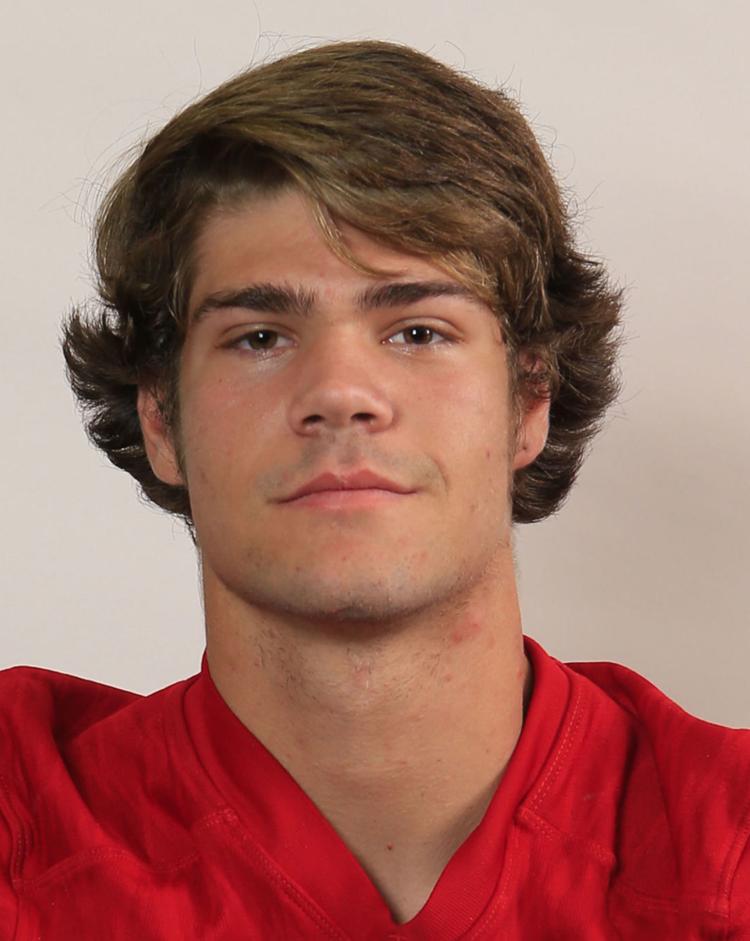 A.J. BELL
Veteran centerfielder didn't commit an error, also used his speed to swipe 23 bags, score 32 runs.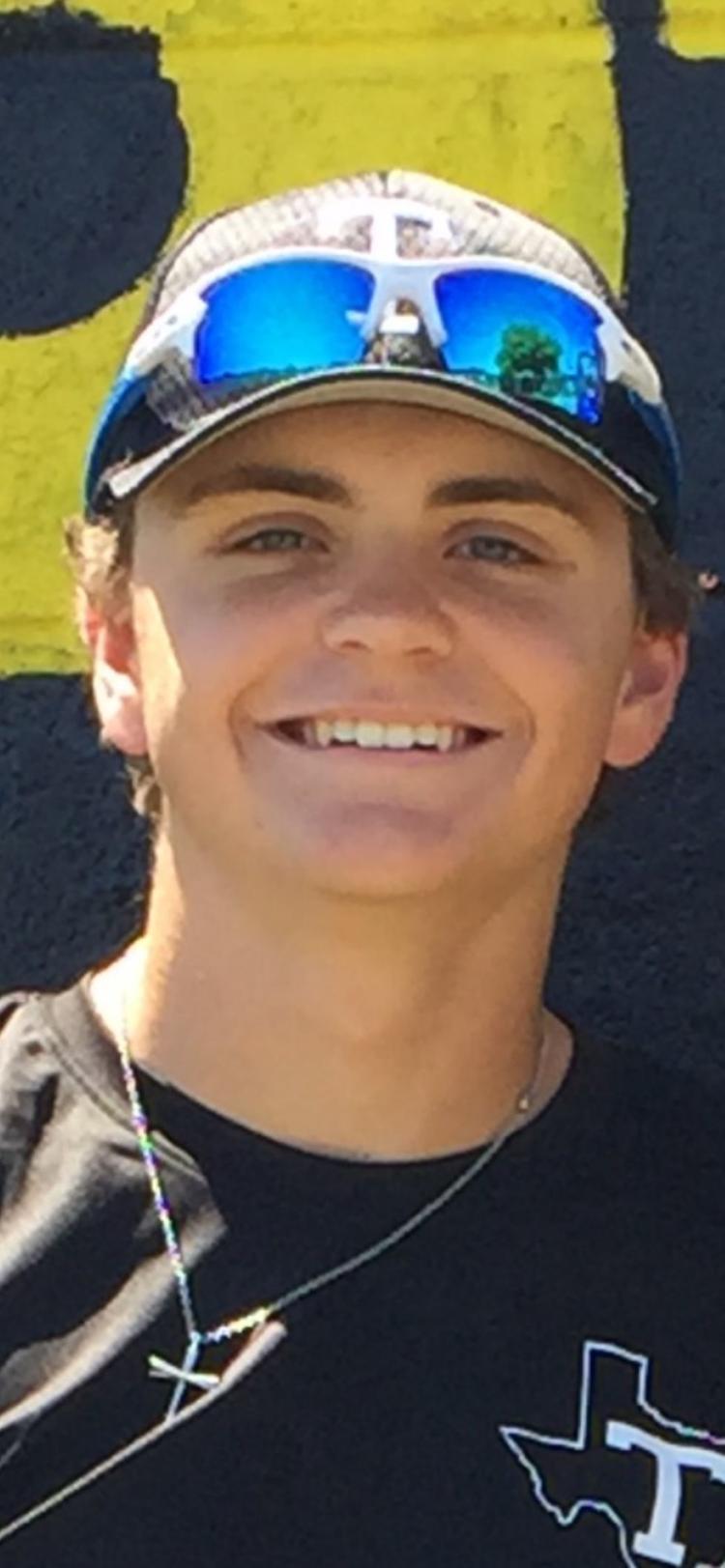 JOSEPH REDFIELD
Steady lineup presence hit a team-high .425 and
ELIJAH DEGRATE
Multi-time Super Centex star provided spark after returning from Tommy John, batted .418 with 7 home runs.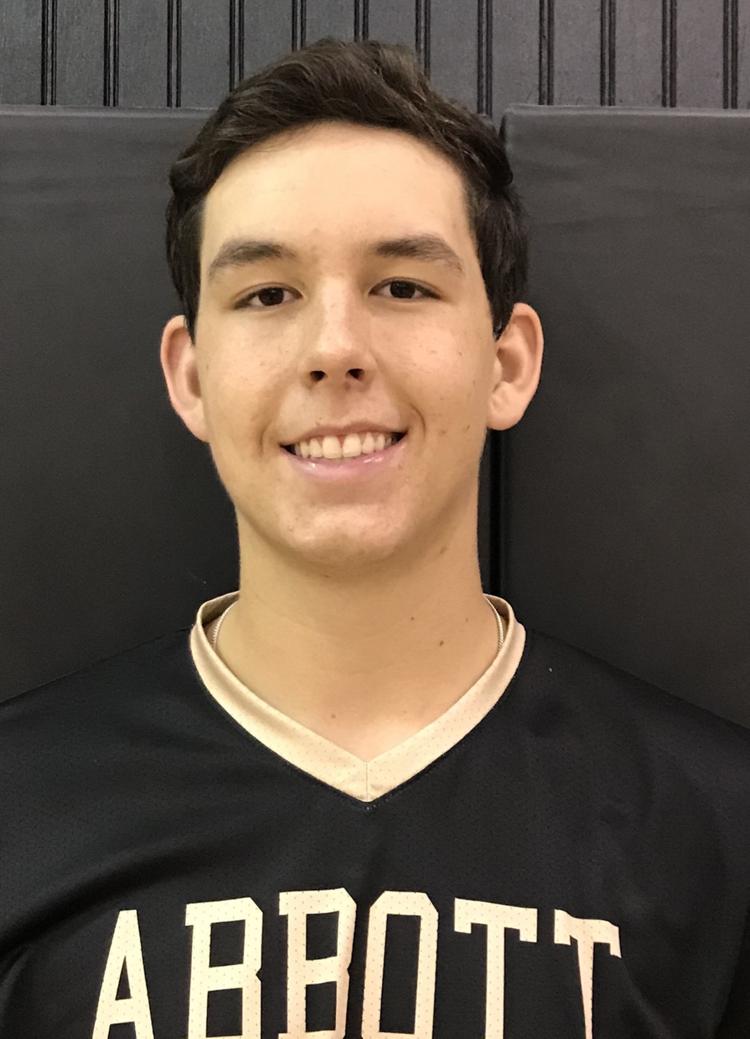 MATTHEW PEVEHOUSE
15-2A offensive MVP batted .477 with 32 RBIs, but also put up zeroes on the mound as Panthers' top ace.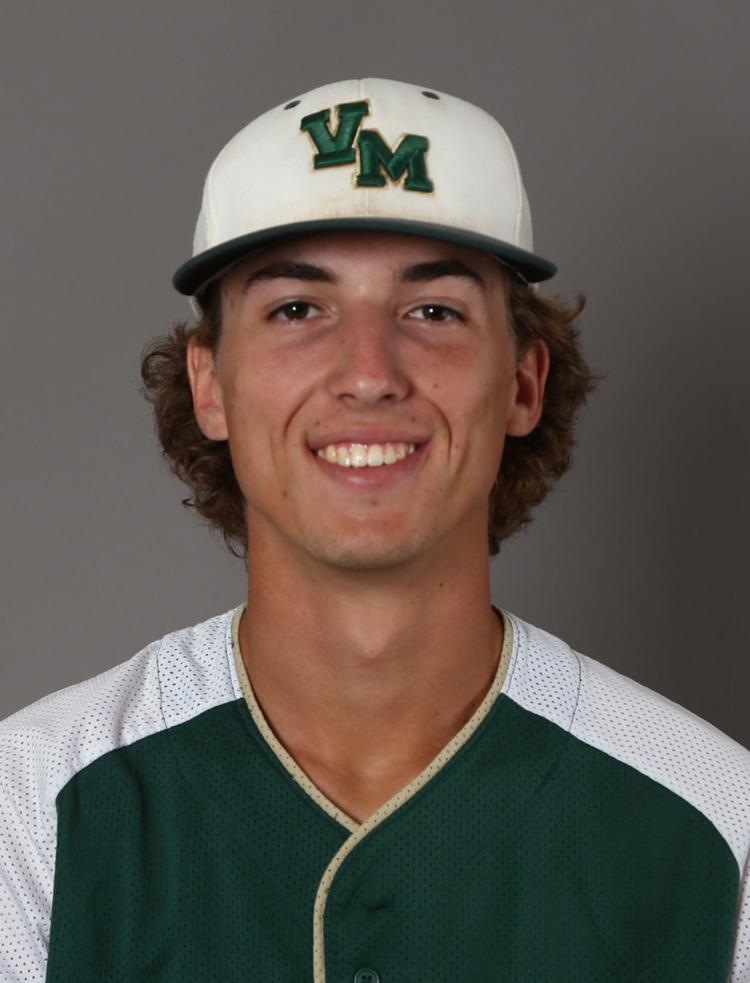 CHASE KEETON
MCC-bound all-state standout came through in the clutch in propelling Eagles to 2A state tournament.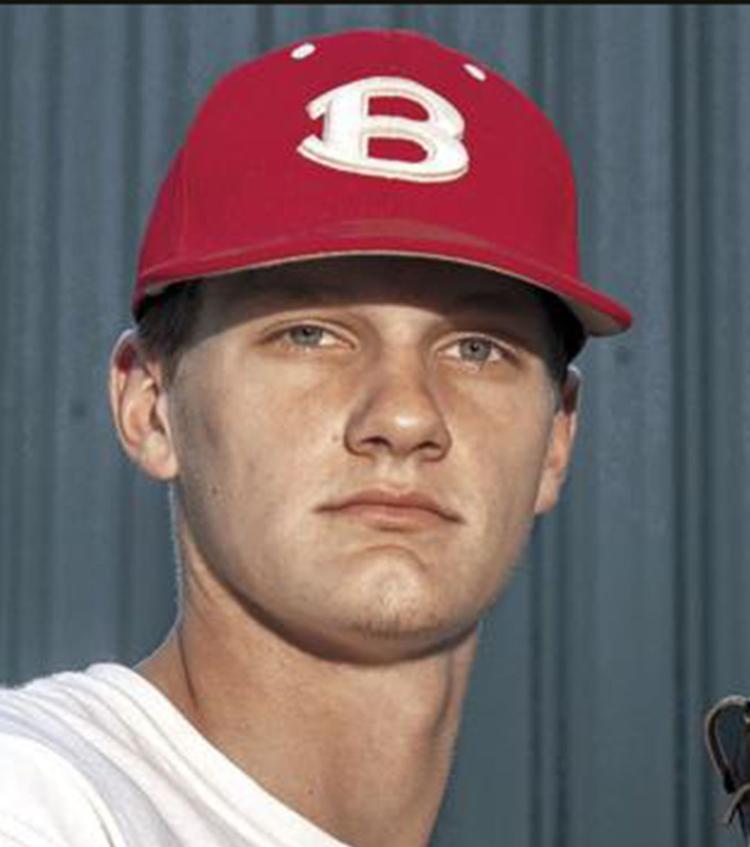 DYLAN BLOMQUIST
12-6A MVP had 7-to-1 strikeout to walk ratio for Tigers, and was solid at dish with .449 average and 18 RBIs.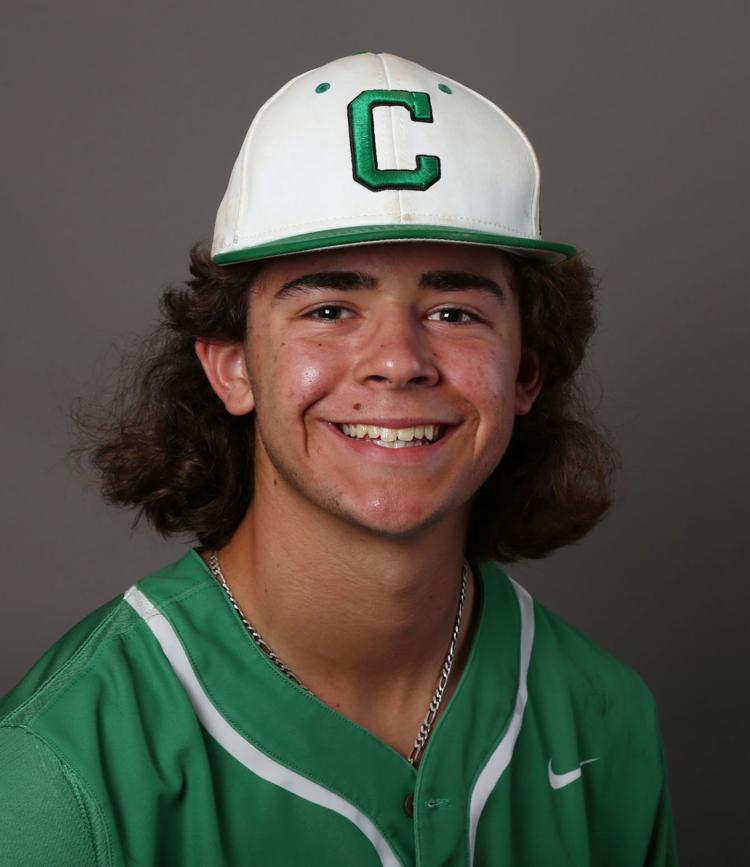 MASON BRANDENBERGER
17-3A MVP, all-state hurler registered 11-1 record with sparkling 1.10 ERA, dusted 88 batters via strikeout.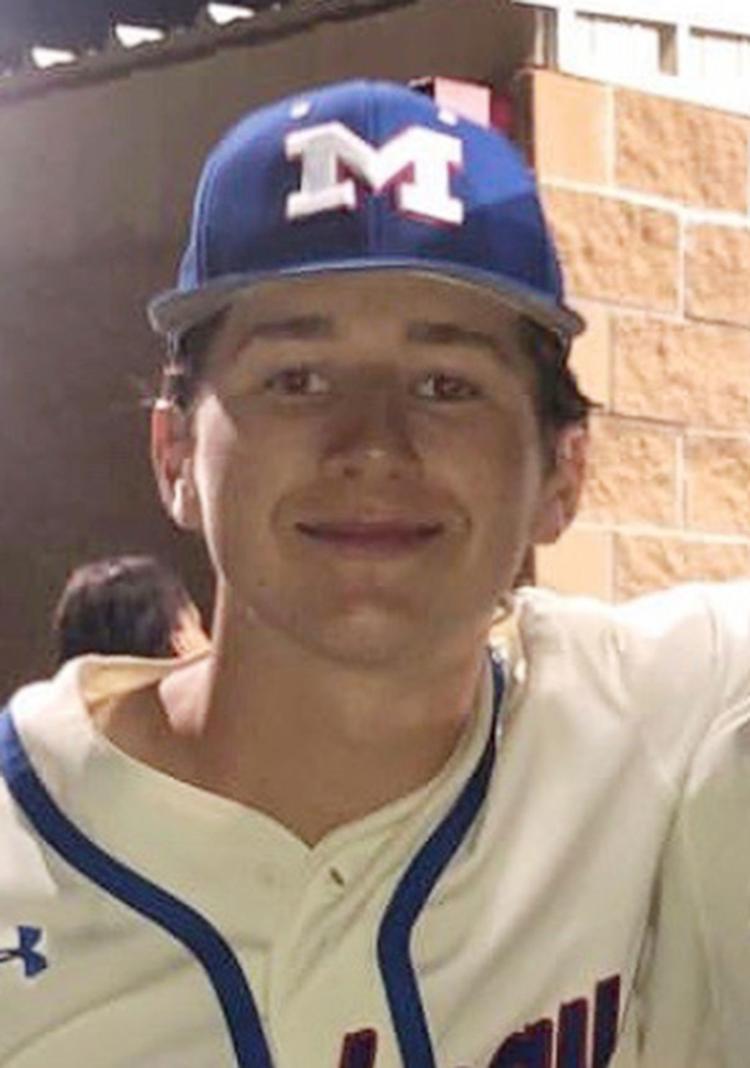 JACKSON BERRY
12-6A Pitcher of Year went 8-2 for Panthers with team-high 84 strikeouts, held hitters to .166 batting average.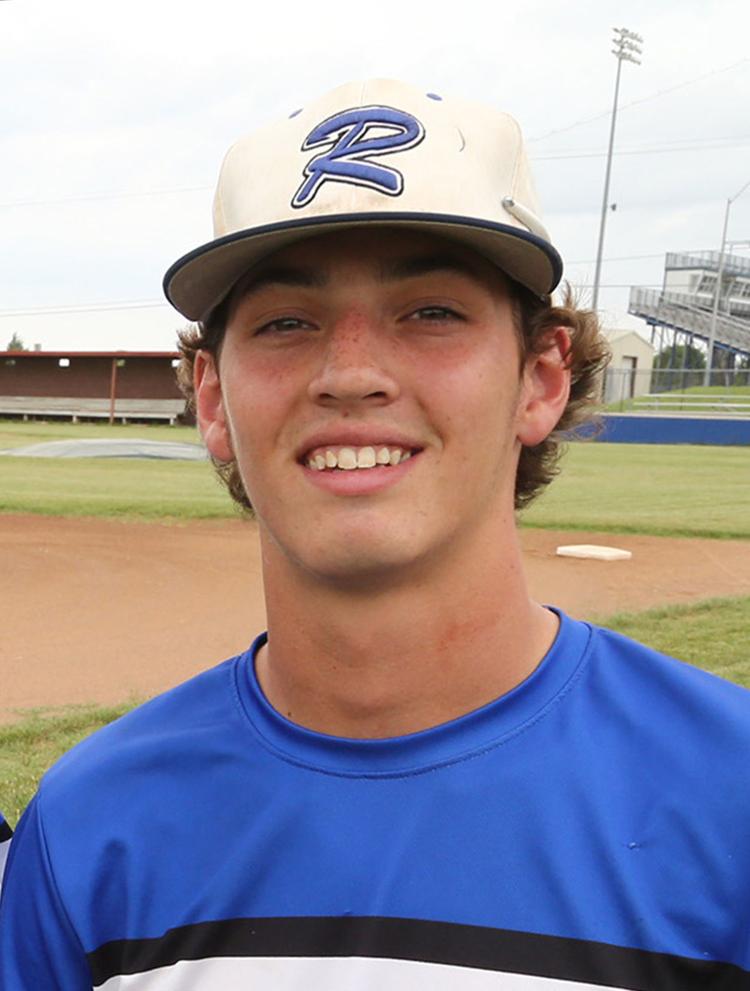 JORDAN ROGERS
18-4A MVP was money on the mound, with an 11-1 record, 1.72 ERA, and added .346 average, 30 RBIs at plate.
CHRIS MORROW
District 18-4A Pitcher of Year fanned 103 batters in 69.3 innings on his way to 13-1 record for resilient Rockets.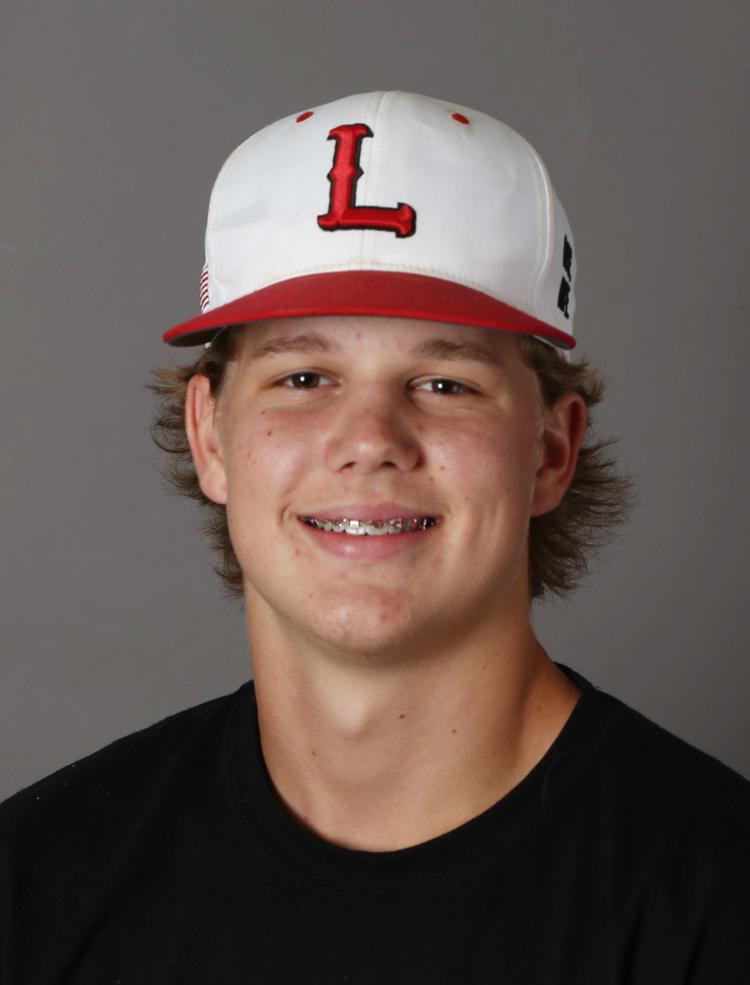 BEN SMEDSHAMMER
Area's top newcomer contributed mightily at short and on mound, with 8-3 record and .416 batting average.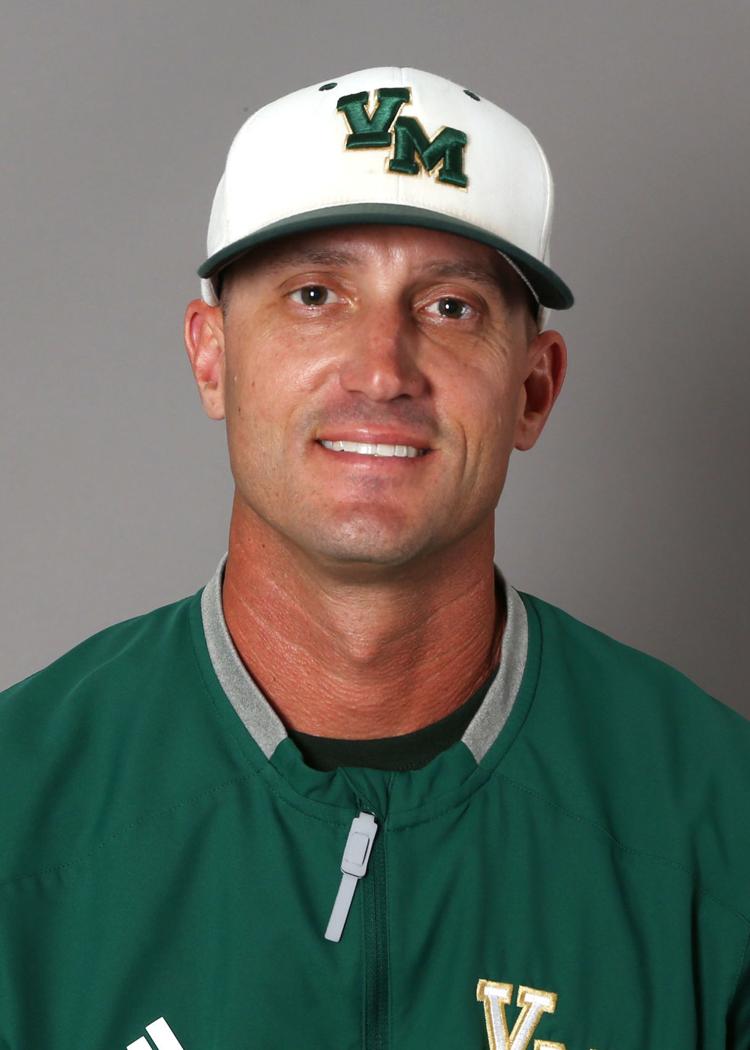 SHANE KEETON
Veteran leader engineered Eagles' run to proud program's first state tournament berth in 14 years.
Softball coaches have to make tough decisions, especially in the late innings when the game is on the line. Do you play a hunch or go by the book?
Be the first to know
Get local news delivered to your inbox!