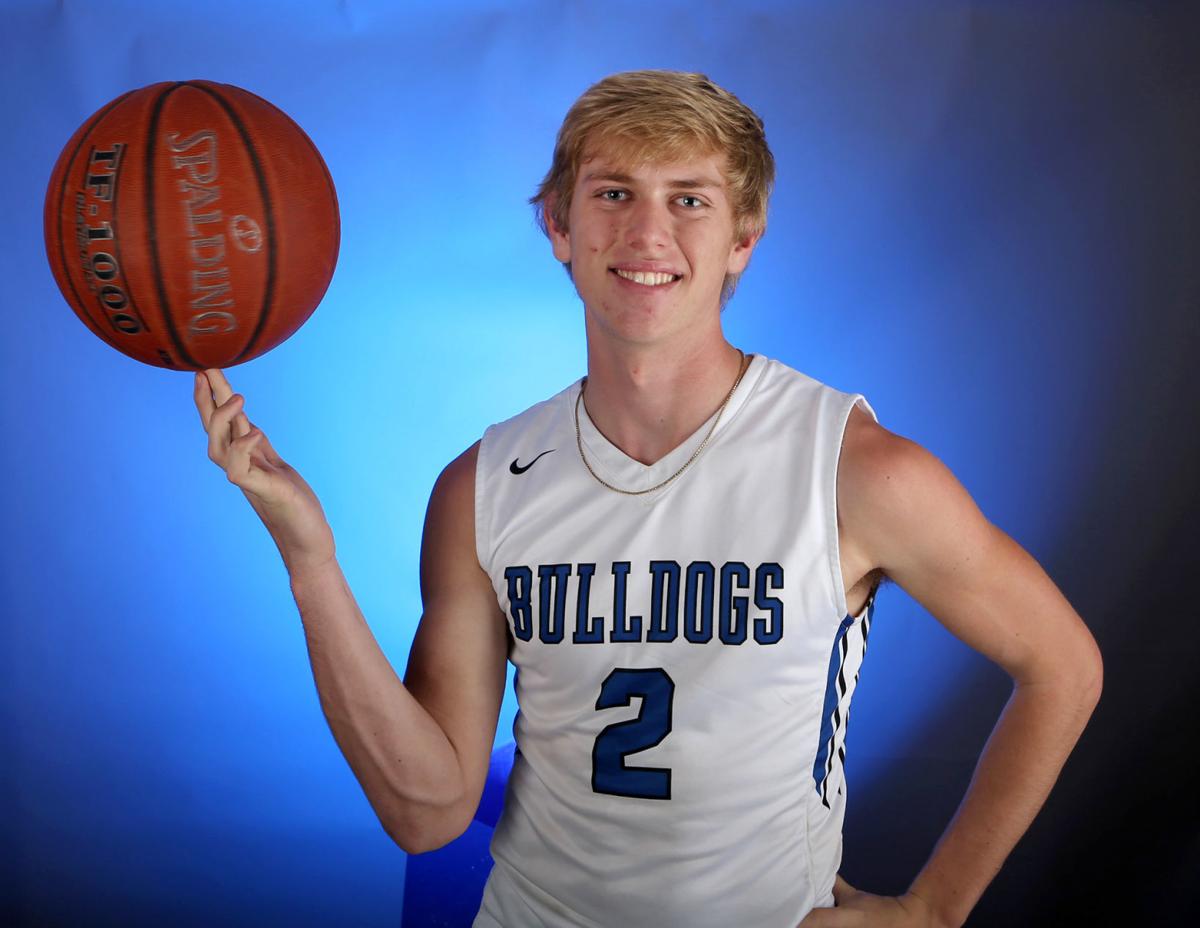 Right before he hit the biggest shot of his season, Tyler Webb was doing everything he could to keep from busting up laughing.
Here's the situation: Webb's Bosqueville Bulldogs trailed Lampasas by three points in a game in the Hamilton Basketball Tournament, just days after Bosqueville's football season ended. One of Webb's teammates suggested working the ball to the gifted sophomore guard, and Webb experienced a vision.
"The whole time I'm thinking of the movie 'Hoosiers,' when Jimmy says, 'I'll make it,' so I have this big smile and I turn to Coach (Tyler Holcomb) and say, 'I'll make it,' " Webb said, laughing at the memory. "And I'm like, 'Oh, this is so cool!' Then I thought, 'Man, I'm going to jinx it.' "
In this case, life imitated art perfectly. Webb conjured up his best Jimmy Chitwood impersonation, and indeed nailed the shot to send the game into overtime.
"I was more relieved than excited, like, 'I didn't screw up the coolest moment of my life,' " Webb said. "That was probably my favorite moment of all-time."
It's the favorite for now, but Webb may have years of buzzer-beating jumpers (and touchdown passes, as he's also the star quarterback for the Bulldogs' football team) in front of him. His ahead-of-the-curve athleticism and skill has made him the Tribune-Herald's choice for Super Centex Player of the Year.
The 6-foot-3 Webb did everything for Bosqueville but sing the national anthem before the game — and he's so agreeable that he'd probably take hold of the microphone if asked. He ranked among the area's leading scorers with 23.2 points per game to go along with 12.6 rebounds, 4.3 assists, 2.7 steals and 2.4 blocks an outing. Webb missed three district games with a sprained thumb on his right hand, which stood out as one of the tougher moments of his season, as he has a perpetual itch to play.
But Webb is familiar with fighting through adversity, and he wasn't going to let one little injury derail his season. Webb has had Type 1 diabetes since he was in the third grade. That disease has forced him to grow up quicker than maybe the average young person, as he deals with such daily challenges as keeping regular tabs on his blood sugar.
"Everybody has their own challenges, right? Being an athlete makes it a lot harder than just being a 'normal' diabetic," Webb said. "There's some times where it's a guessing game. Every day is new, you don't know what is going to happen.
"We're always on our toes, and my coaches are always helping, watching, making sure I'm all right. It's a lot of extra work, but I know God blessed me with the strength to handle it. It makes it a lot harder, but at the end of the day it's all right. It could be a lot worse."
Webb has a device called a Dexcom attached to his back, which provides continuous monitoring of his glucose levels. He also takes solace in the support he gets from his parents, friends and coaches. Once before a Bosqueville football playoff game, Webb and his parents stayed up until 5 a.m. on a night when his levels were going haywire. Then he went to school, and ended up throwing three touch- down passes in that night's game.
In addition to all his support, Webb said he's learning to become more self-reliant as well.
"I've had it since the third grade, and every day I've become more mature," he said. "It helps me, and lately I've been doing a really good job of taking control of it myself, staying on top of it."
Webb's maturity translates to the court. This is a guy who can easily pump in 40 points if he gets going, but he doesn't carry a gun permit. Instead, his level-headed perspective is this: Whatever I can do to help my team win, that's what I'm going to do.
"At the end of the day, you just want to get the W," Webb said. "If my teammate is there to get the bucket and I can get him the ball to get the bucket, two points is two points, whether it's from me or my teammate. As long as we get it done.
"The points, I'm not going to go into a game trying to go, 'I'm going to try to get this many points.' I'm just going out there trying to win. If that means I score 20, if that means I score 10, if it means I have 10 assists or one assist, whatever has to be done to win."
Webb beat out some terrific ballers for the Trib's Super Centex Player of the Year award, including Lorena's savvy senior Bryan Ash, Teague's multi-time Super Centex performer Keyshawn Rice, and Troy sharpshooter Tyler Jarolik.
Coach of the Year: Quinton Snell, Connally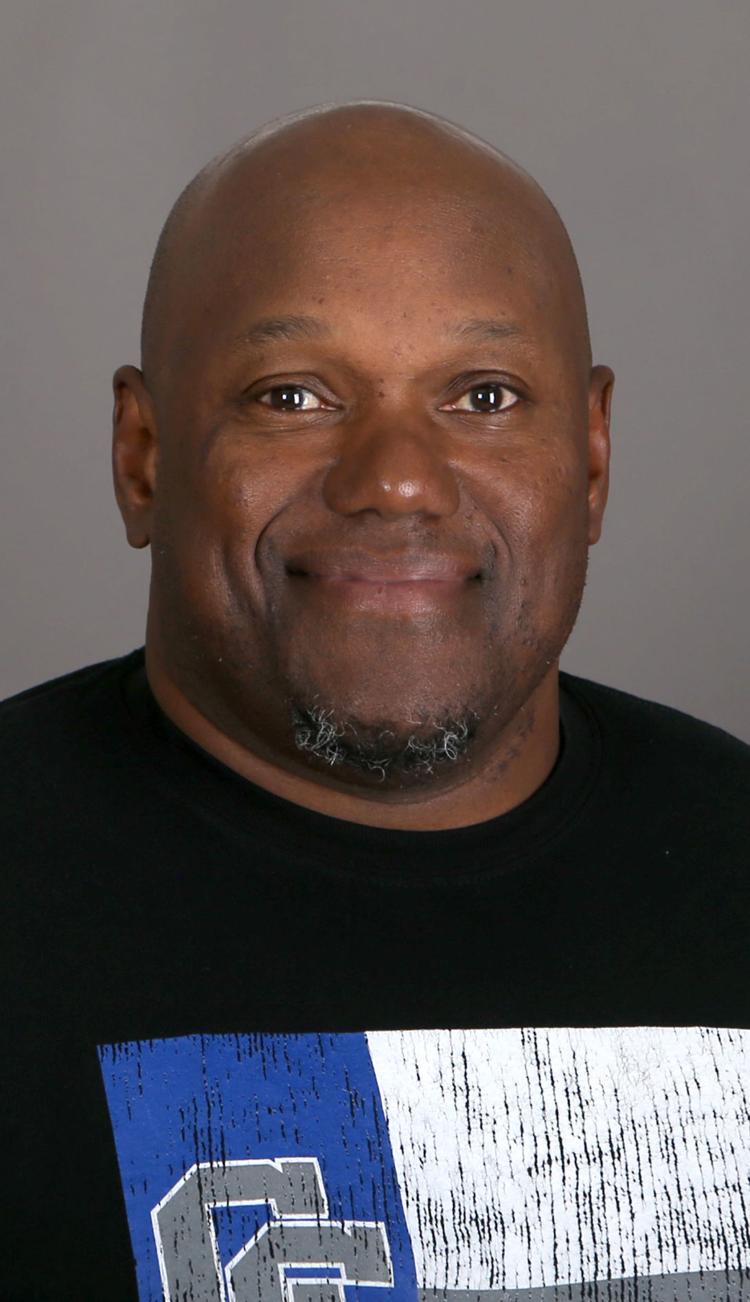 When informed that several of his coaching colleagues in Central Texas submitted his name in consideration for the Super Centex Coach of the Year honor, Connally's veteran leader Quinton Snell responded with typical, self-deprecating humor.
"They feel sorry for me — I'm getting old, and maybe this guy needs a little more recognition," said Snell, who also won Super Centex coaching honors in the 2006-07 season. "But I'm truly grateful for that. It's unbelievable that others would kind of see what you go through, how you go about trying to get it done, hopefully doing it the right way."
The Cadets are obviously doing something right. Despite graduating four seniors, including the coach's son and last year's Super Centex Player of the Year Trajan Snell, Connally scratched its way back to the postseason before then making a familiar run to the regional tournament in Huntsville for the third straight year.
Yes, graduation hit the Cadets hard after the 2018 season, The returning roster wasn't devoid of experience or talent, however, with players like Je'juan Forward, Korie Black and Zailin Cleveland back in the mix.
Snell had higher expectations than most, but that's fairly normal. To the coach's surprise, the season turned out to be more of a grind than he could have imagined. One district game Connally suited up only eight players due to injury or illness. The second half of district play, the Cadets went just 2-3, ensuring that they wouldn't repeat as district champions.
"You have to go through that," Snell said. "With the stuff that we went through, we called it a testimony. Because we felt as a coaching staff that we were getting tested every day. There was always something happening that we had to deal with, that could have possibly affected the way our team played. So we found ways to try to handle those things, found ways to try to deal with it."
To his own benefit, Snell has relinquished a bit of control over the past couple of seasons. He can remember past years when he opened his mouth to speak and nothing came out. Losing his voice was pretty common most years, actually. But lately he has ceded more responsibilities to his capable assistants Paul Stepina and David Haynes Jr., both of whom have been head basketball coaches in the past.
Connally is still looking to reach the UIL state tournament under Snell. The Cadets haven't been able to vanquish the Goliaths like Silsbee and Houston Yates over the past three years. Well-meaning fans occasionally approach Snell and ask, "When are you going to get there?" referring to the state tourney.
"Hopefully I can get there. Hopefully if I don't, it doesn't look like I'm not that good of a coach or anything like that," Snell said. "We've tried to build Connally basketball into something that's respectful, where people can say, 'Oh, if you beat Connally, you've really done something.' That's the level we've tried to get to. I'm just truly grateful, man."
While Snell was an obvious choice as Coach of the Year, other area coaches who drew consideration were Midway's Matt Brown, who in his first season led the Panthers to their first playoff win since 2011, Vanguard's Fred Ellis, who navigated the Vikings to the TAPPS state tournament for the first time since 2014, and Waco High's Earl Farley, who spurned preseason predictions of a last-place finish for the Lions to lead his team to a Class 6A playoff berth.
Newcomer of the Year: Godsgift Ezedinma, Midway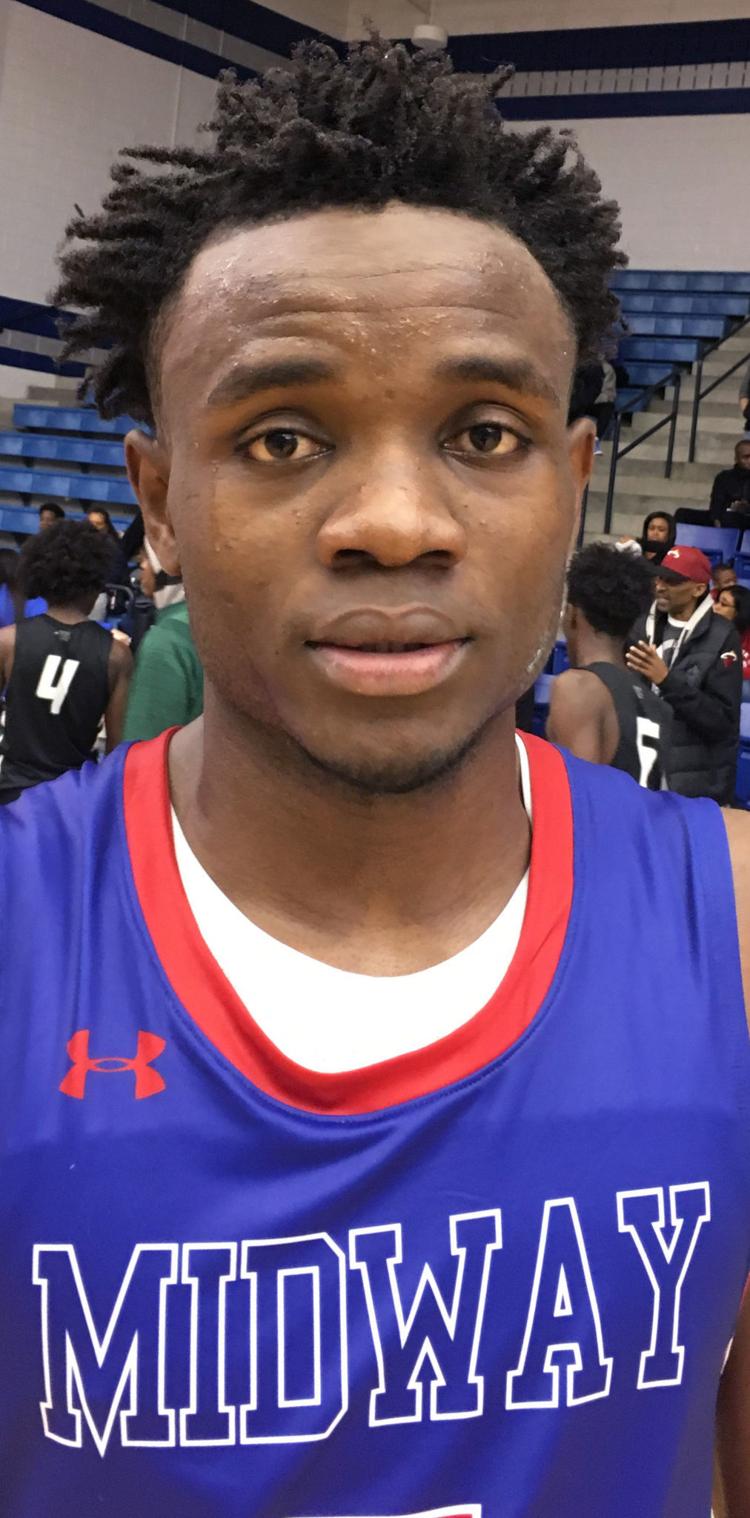 Some names perfectly sum up the person who carries them. That's true for Midway's Godsgift Ezedinma, in more ways than one.
Just ask Matt Brown, Ezedinma's head coach at Midway. When you're a high school basketball coach who isn't permitted to go out and recruit players, it's definitely a divine endowment when a 6-foot-7, highly skilled big man walks through the door as a new transfer student.
And when he arrives with his equally gifted 6-foot-6 brother, as Ezedinma did with Michael Jefferson, you'll forgive Brown if he felt like he'd won the lottery.
"Those guys are program changers," Brown said. "They're both incredibly talented, but they have the work ethic to match it."
Ezedinma, the Super Centex Newcomer of the Year, indeed helped bring Midway to new heights (including a first-ever playoff win in Class 6A), averaging 12.8 points, 9 rebounds and 1.8 steals in his first season in Central Texas after moving in from Sulphur Springs.
Ezedinma was born in Nigeria, but moved to the United States when he was adopted by Michael and Carrie Jefferson. He and his new brother Michael Jr. helped Sulphur Springs reach the regional tournament last year before the family moved to Midway school district before this school year when Michael Sr. got a new job in the Waco area.
Ezedinma said the transition was made easier by the fact that he knew some of Midway's players, including point guard Anthony Scott, through AAU ball.
"They welcomed us with open hearts," he said. "The season ended up being great fun."
Ezedinma, who goes by GG, owns a God-given package of size and quickness that can't be taught. He was often Midway's go-to guy in the post, but he could also face up and hit a jumper over the defense when needed, too.
Perhaps his most memorable shot of the season came in Midway's district opener against Ellison. Trailing by a point with time winding down, the Panthers tried to get the ball in the post to senior Levi Whiddon, but the Eagles collapsed and swatted the ball into the air. Scott then swooped in to tap the loose ball to Ezedinma, who turned and fired a 17-footer that swished in for the game-winner.
"It was crazy I made that shot, but watching the film, the whole thing doesn't happen without the tip ball," Ezedinma said. "I just threw it up. After, I went back and gave Anthony a handshake and said, 'Thank you, buddy, you made it happen.' "
Ezedinma also gave a special shout-out to his brother Jefferson, who he said "opened his heart" to GG after his arrival from Nigeria, and really every day since. The tandem is looking forward to what promises to be an exciting senior year, and a likely future in college basketball. (Both already have several college offers.)
As for GG's rather unique appellation, well, there's a story there, too. His biological mother lost a child before GG was ever born, and battled depression in the months afterward. When GG arrived, she named him Godsgift since he was an answer to prayer.
"People will say, 'Really, that's not your name, is it?' " Ezedinma said. "I have to show them my passport or my documents, something with my name on it. … Most people can't believe it."
---
2019 TRIBUNE-HERALD SUPER CENTEX BOYS BASKETBALL TEAM

Player of the Year: Tyler Webb, So, Bosqueville
Newcomer of the Year: Godsgift Ezedinma, Jr, Midway
Coach of the Year: Quinton Snell, Connally
FIRST TEAM
Pos
Player
Cl
Ht
Pts
Reb
Other
School
G
Tyler Webb
So
6-3
23.2
12.6
4.3 assists
Bosqueville
G
Antwan Stephens
Sr
5-8
15.4
3.8
3.6 assists
China Spring
G
Eli Stephens
So
5-7
17.3
4.5
6 assists
China Spring
G
Korie Black
Jr
6-1
13.0
3.0
3 steals
Connally
G
Ameer Lee
Sr
5-11
19.6
5.8
3.9 assists
Groesbeck
G
Anthony Scott
Jr
5-8
11.9
2.1
1.8 steals
Midway
G
Keyshawn Rice
Sr
6-0
20.9
6.5
2.4 steals
Teague
G
Tyler Jarolik
Jr
6-0
25.2
5.4
3 steals
Troy
G
Braden Black
Sr
6-0
22.5
5.0
42% 3-pt
Vanguard
F
Cole Reid
Fr
6-7
13.4
10.2
33% 3-pt
Crawford
F
Bryan Ash
Sr
6-6
17.4
9.1
1.1 blocks
Lorena
F
Dale Smith
Sr
6-3
19.1
6.6
1.4 blocks
Waco High
SECOND TEAM
Pos
Player
Cl
Ht
Pts
Reb
Other
School
G
Je'Juan Forward
Jr
6-2
14.0
6.0
54% FG
Connally
G
Marcus Willis Jr.
So
5-11
16.9
3.6
3.4 assists
La Vega
G/F
Carter Mencken
Sr
6-0
18.1
10.8
4.4 steals
Live Oak
G
Caidon Livingston
Sr
5-10
13.6
4.0
42% 3-pt
Lorena
G
Carter Boehm
Sr
6-0
6.4
5.0
9.1 assists
Vanguard
G
Elijah Wade
Sr
6-0
15.3
5.4
3 assists
Vanguard
F
De'auntre Davis
Jr
6-6
17.9
13.4
2.2 blocks
Chilton
F
Caleb Howard
Jr
6-2
27.0
8.3
TAPPS all-state
Eagle Christian
F/G
Colton Fowler
Sr
6-3
25.0
13.0
4 assists
Iredell
F
Chris Matthews
Sr
6-5
17.2
7.8
3.7 steals
Mexia
P
Will McClintock
So
6-4
14.0
10.0
2 steals
Riesel
P
Brady Hering
Sr
6-7
14.0
13.0
4 blocks
Rosebud-Lott
HONORABLE MENTION
Carson Farley and Koby Hollingsworth, Axtell; Tanner Sepulveda and Jaelen Stroud, Bosqueville; Kobe Young and Dre Booze, Cameron Yoe; Mason Wright, China Spring; Zailin Cleveland, Connally; Tate Abel, Crawford; Jaise Oliver, Fairfield; Sebastian Olvera, Hubbard; Randy Woolf Jr., La Vega; Jack Counseller and Preston Bradley, Live Oak; Donovan Blakes, Marlin; Michael Jefferson, Diego Gonzalez and Levi Whiddon, Midway; Sir John Strain and Payton Hill, Reicher; John Reyna and Haven Mortimer, Rosebud-Lott; Mychal Shed, Teague; Quavion Mitchell and Wilson Boggess Jr., University; Jimmy Veal, Waco High; Cole Goen, Walnut Springs
---
First-team profiles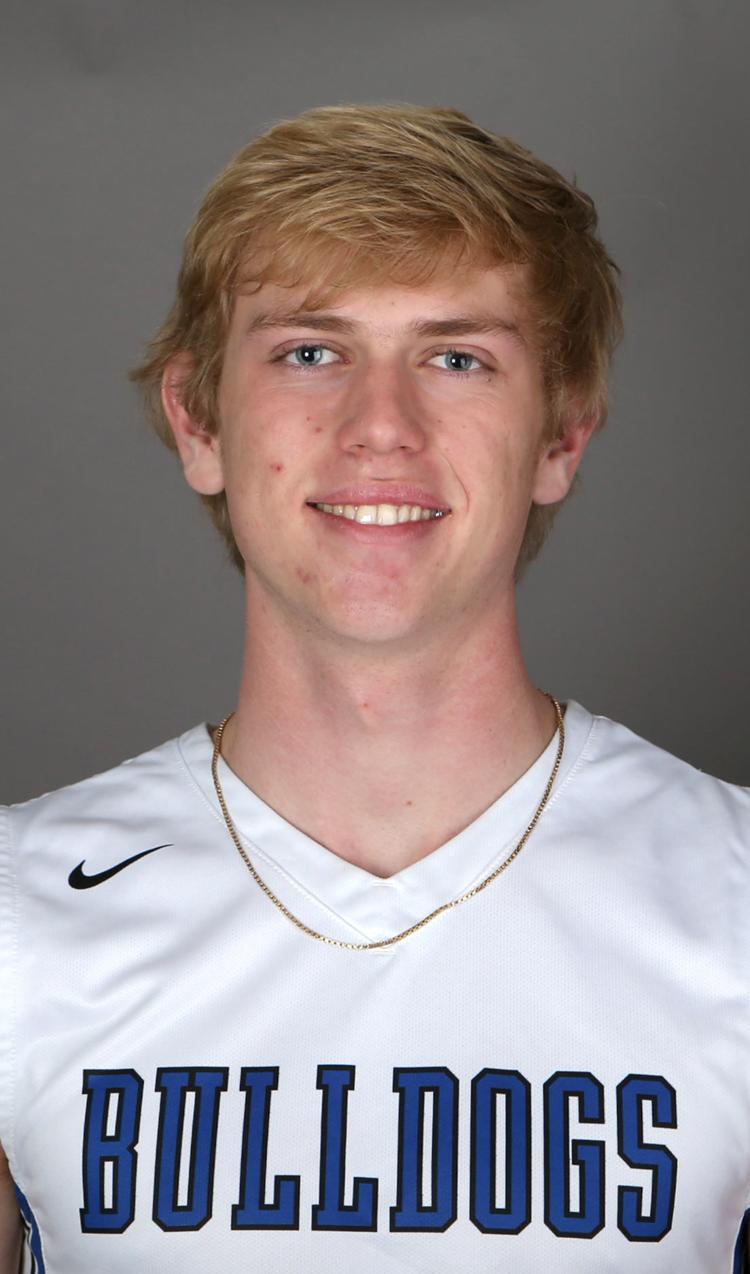 Super Centex Player of Year shined as one of area's top scorers, rebounders and defenders, and shot 35 percent on 3-pointers.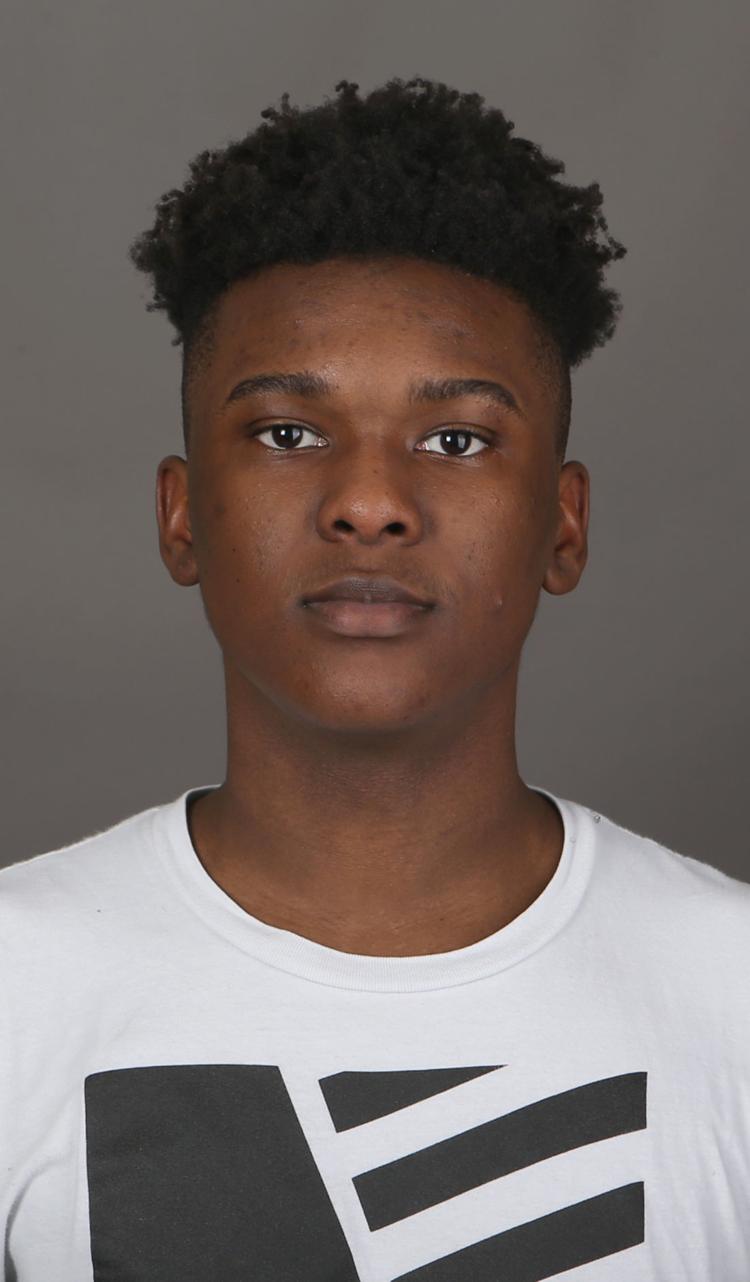 Cougars' No. 2 all-time leading scorer finished his career with more than 2,000 points; also a willing passer and stingy defender.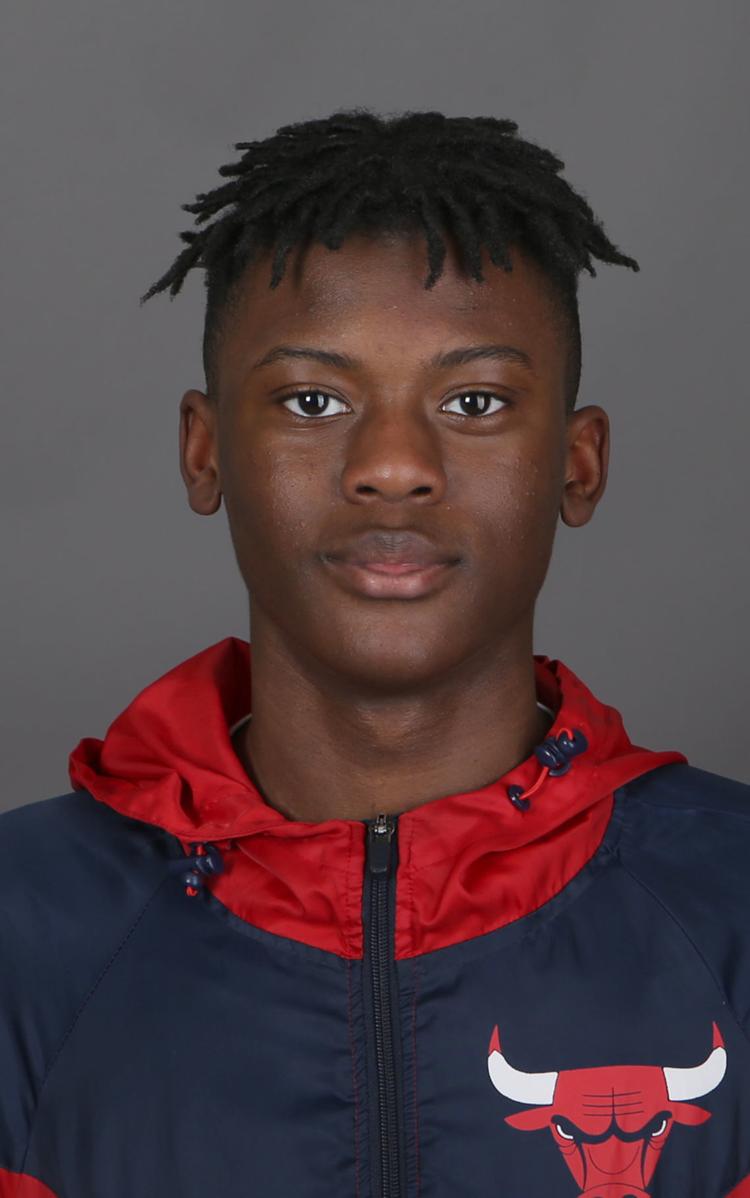 Superbly gifted ballhandler averaged 17.3 points, 6 assists per game while sparking Cougars to a share of the district championship.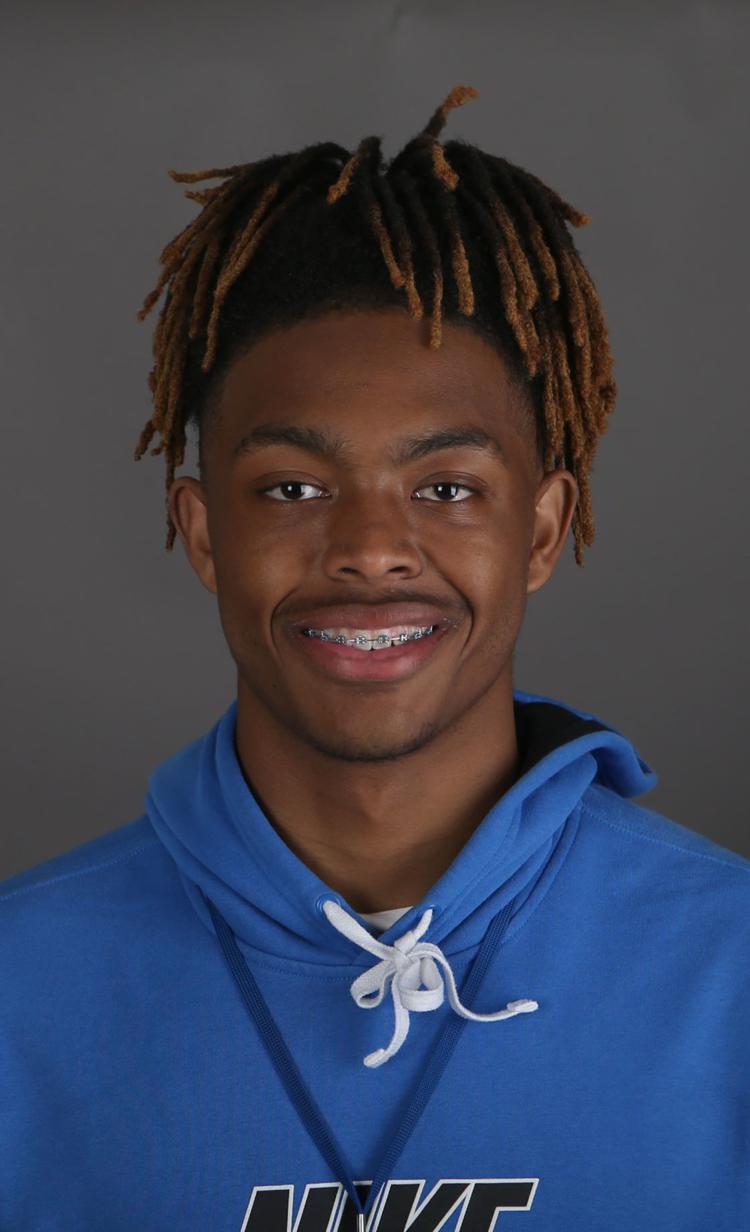 District 18-4A defensive MVP swiped 3 steals per game, but also displayed explosiveness on offense and a steady shot (52% FG).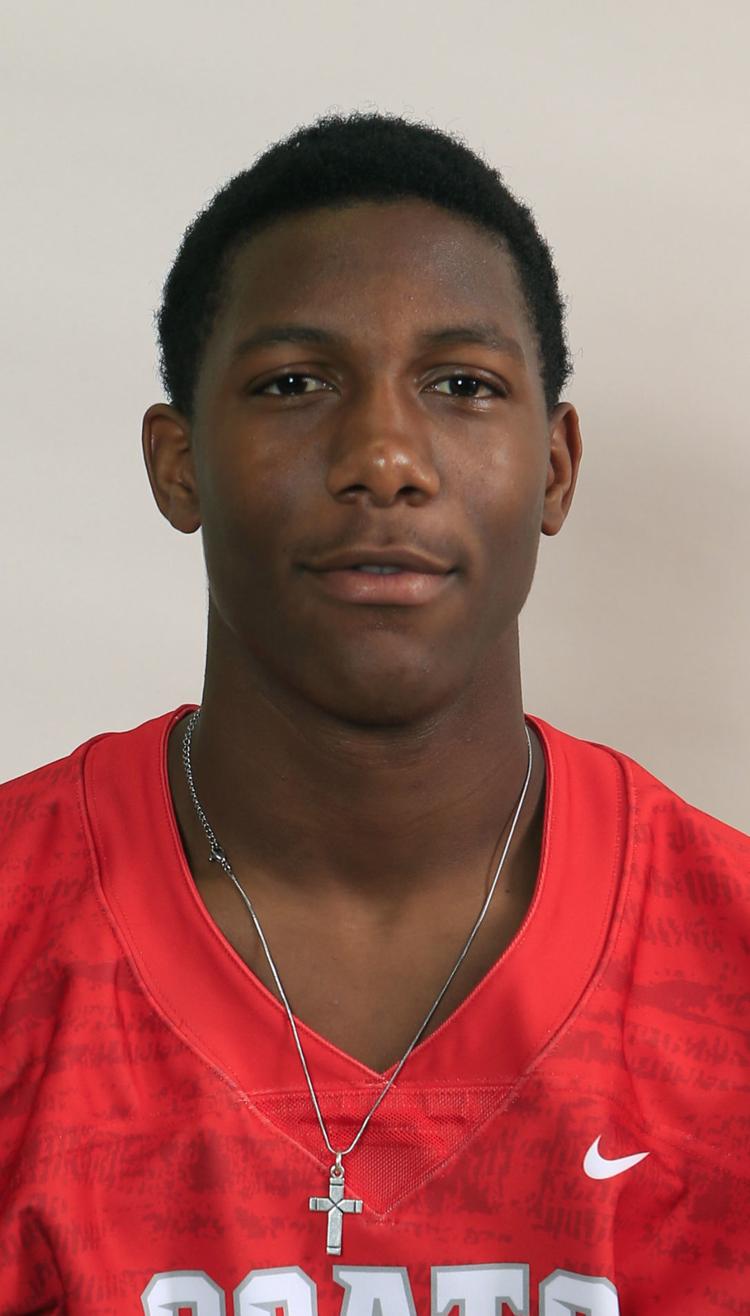 Multi-sport standout broke down defenses to the tune of 19.6 points per game, also dished out nearly 4 assists per outing.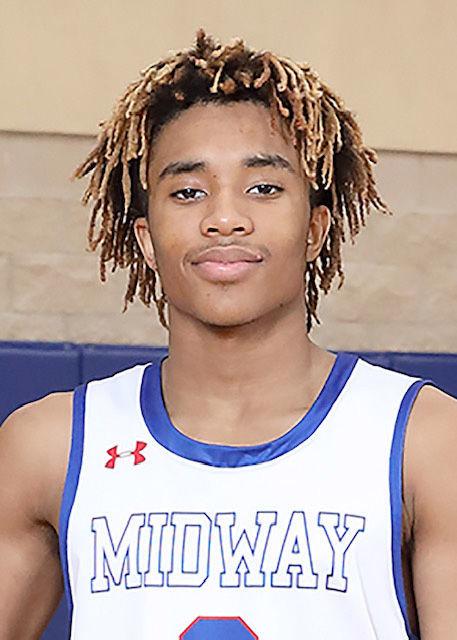 Lightning-quick three-year starter at point guard, Scott scored inside and outside, and helped Panthers win first playoff game since 2011.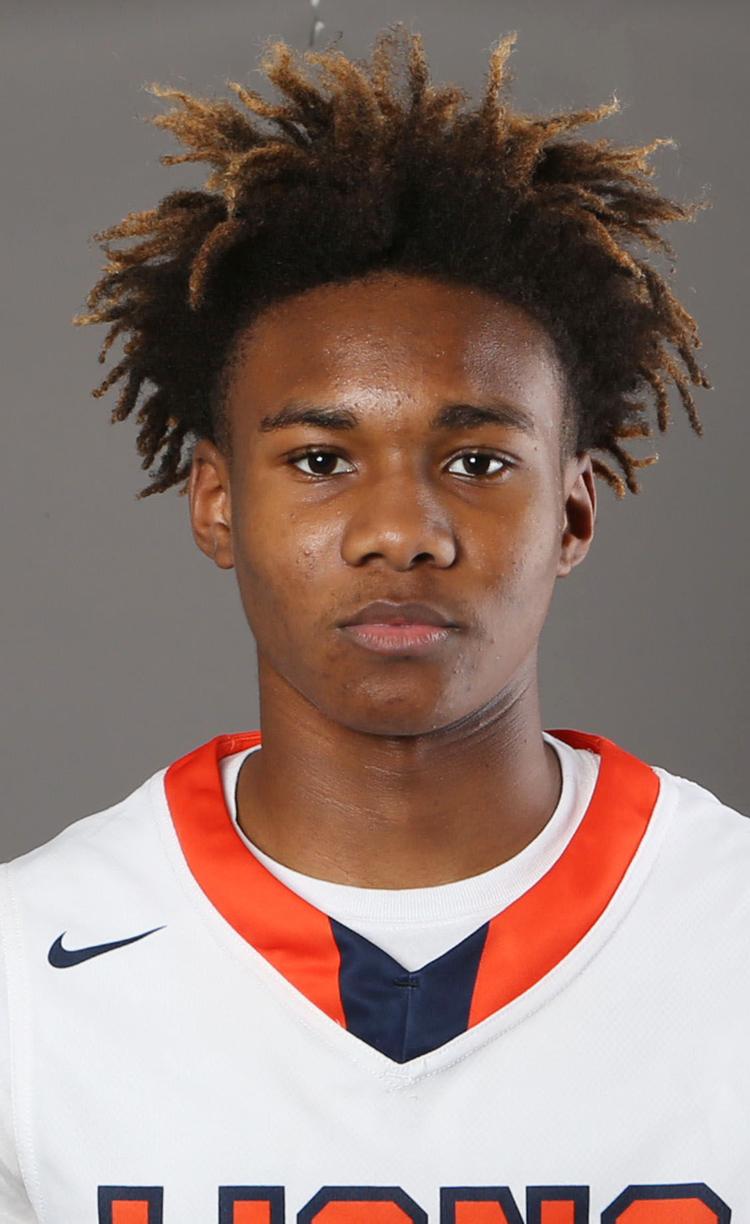 Co-MVP of District 20-3A made his third Super Centex squad while averaging 20.9 points, 6.5 rebounds and 2.4 steals for the Lions.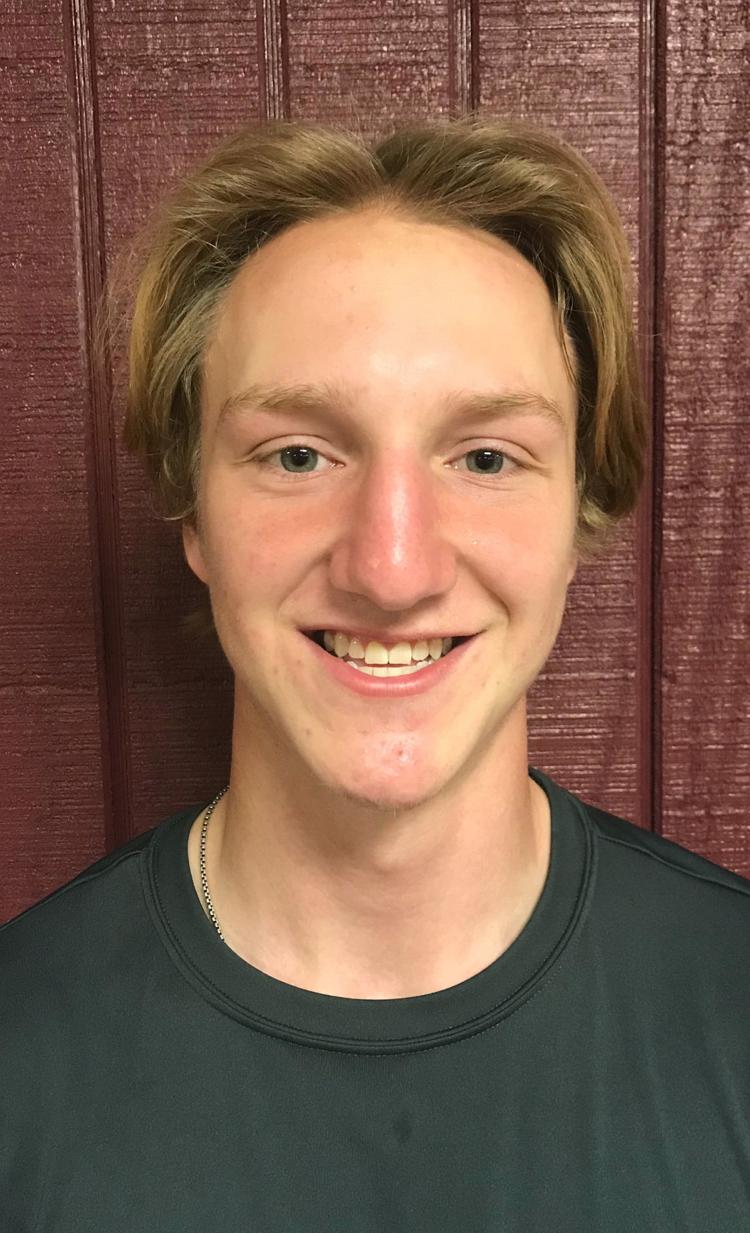 Gifted scorer made all-tournament team at three different events, lit up nets for 25.2 points per game on his way to 19-3A offensive MVP.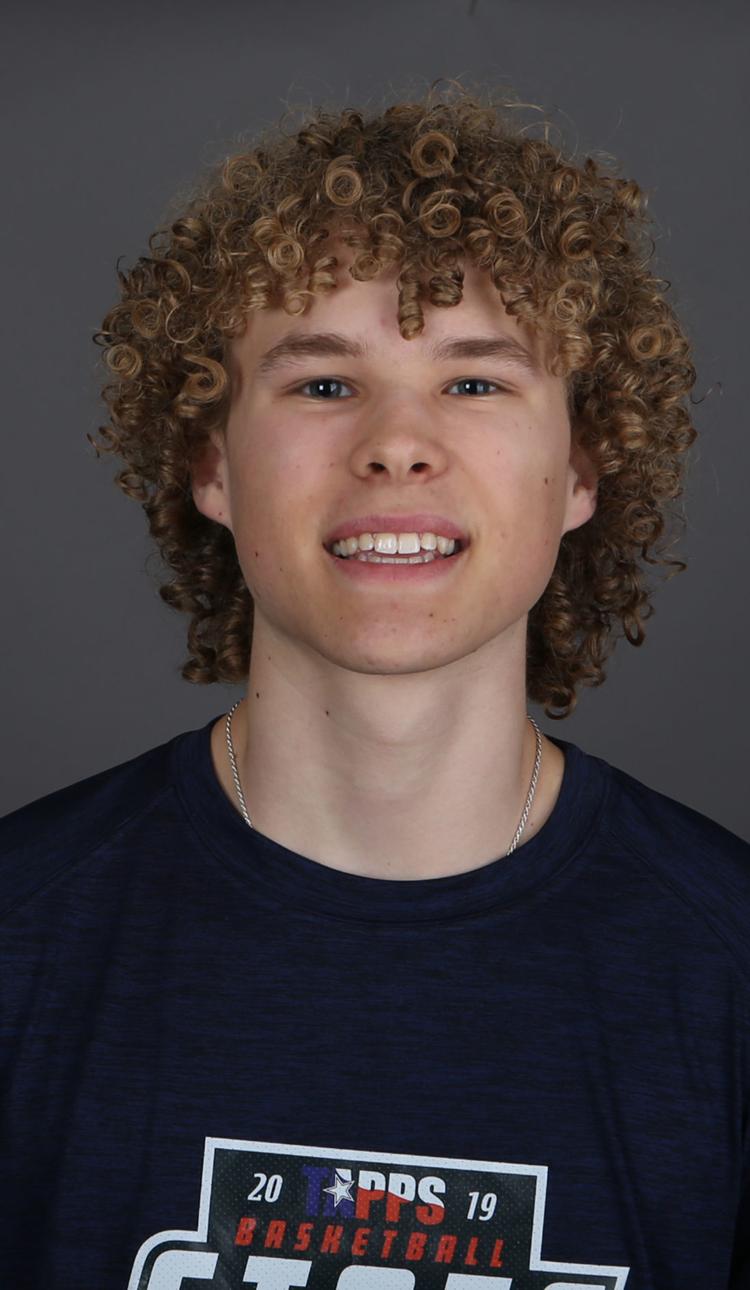 District MVP, deadeye shooter nailed 3s at 42 percent on his way to 22.5-scoring average, exploded for a high of 51 points.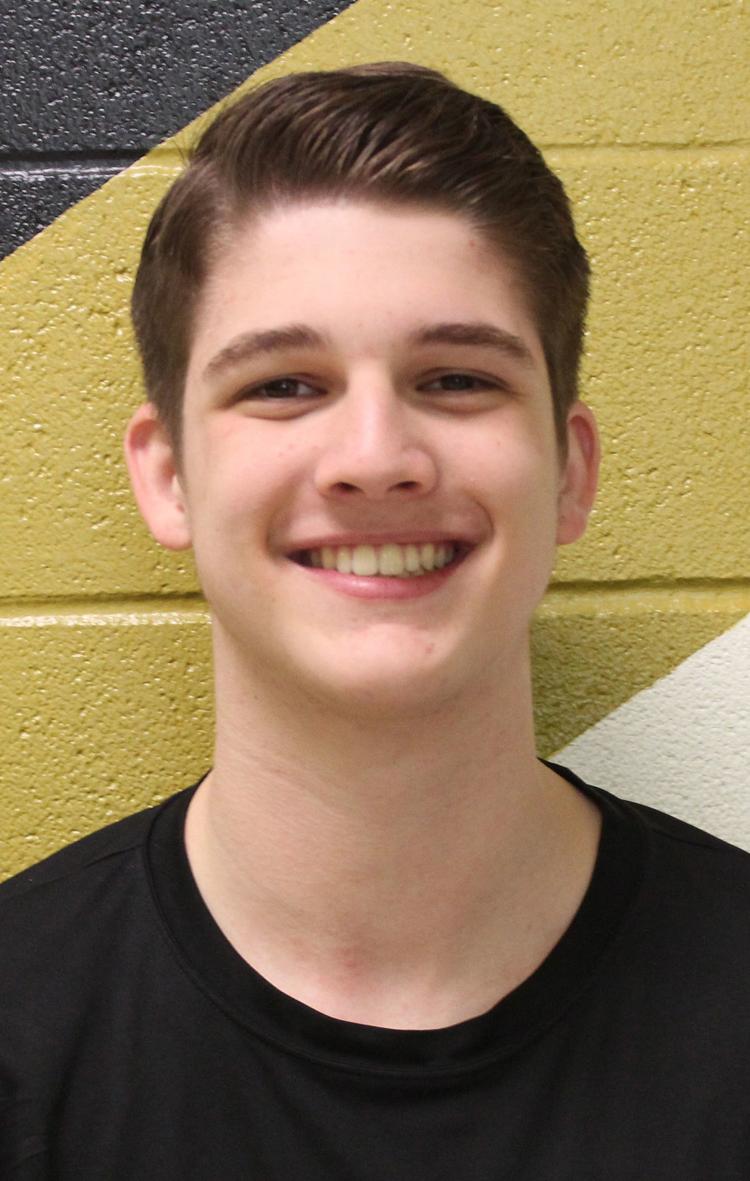 District 17-2A's top newcomer averaged a double-double (13.4 points, 10.2 rebounds) in first varsity season, shot 56.9 percent.
Smooth going to the basket or pulling up for jumpers, Ash became Lorena's all-time leading scorer and rebounder this season.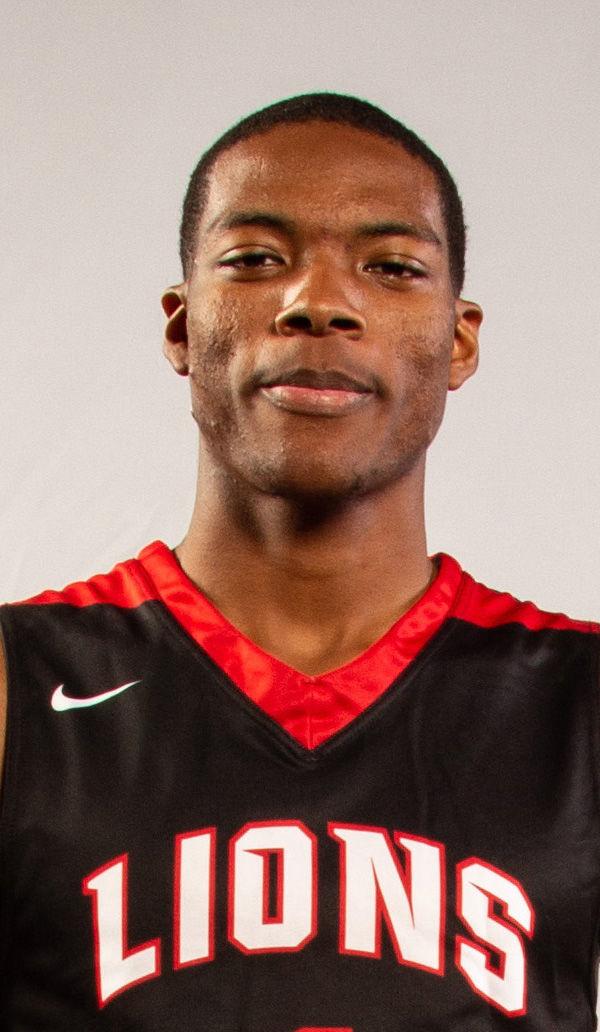 Workhorse beat many a defense with relentless energy on way to 19.1 ppg, helped Lions achieve second straight playoff trip.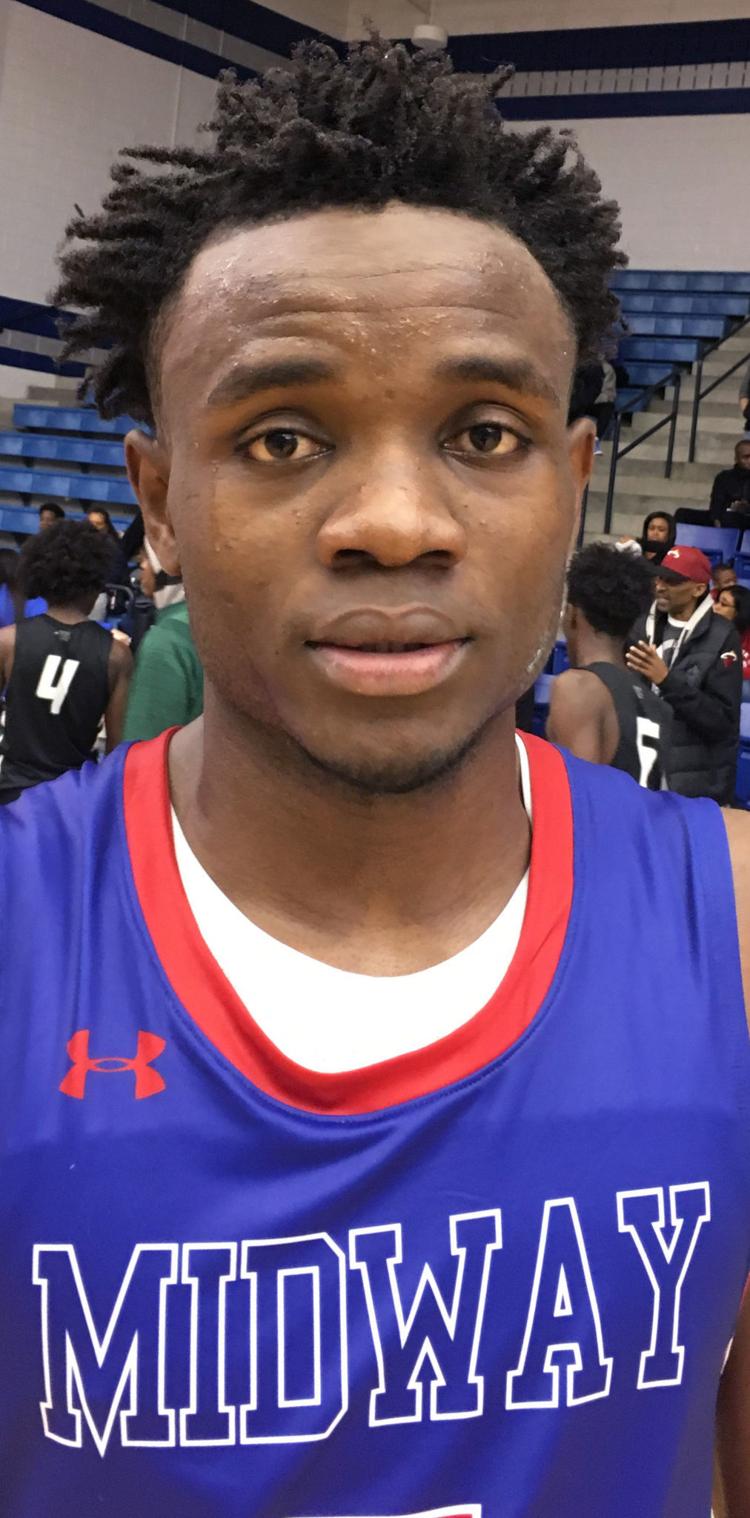 Hyper-athletic transfer big man from Sulphur Springs supplied near double-double production (12.8 ppg, 9 rpg) for 25-win Panthers.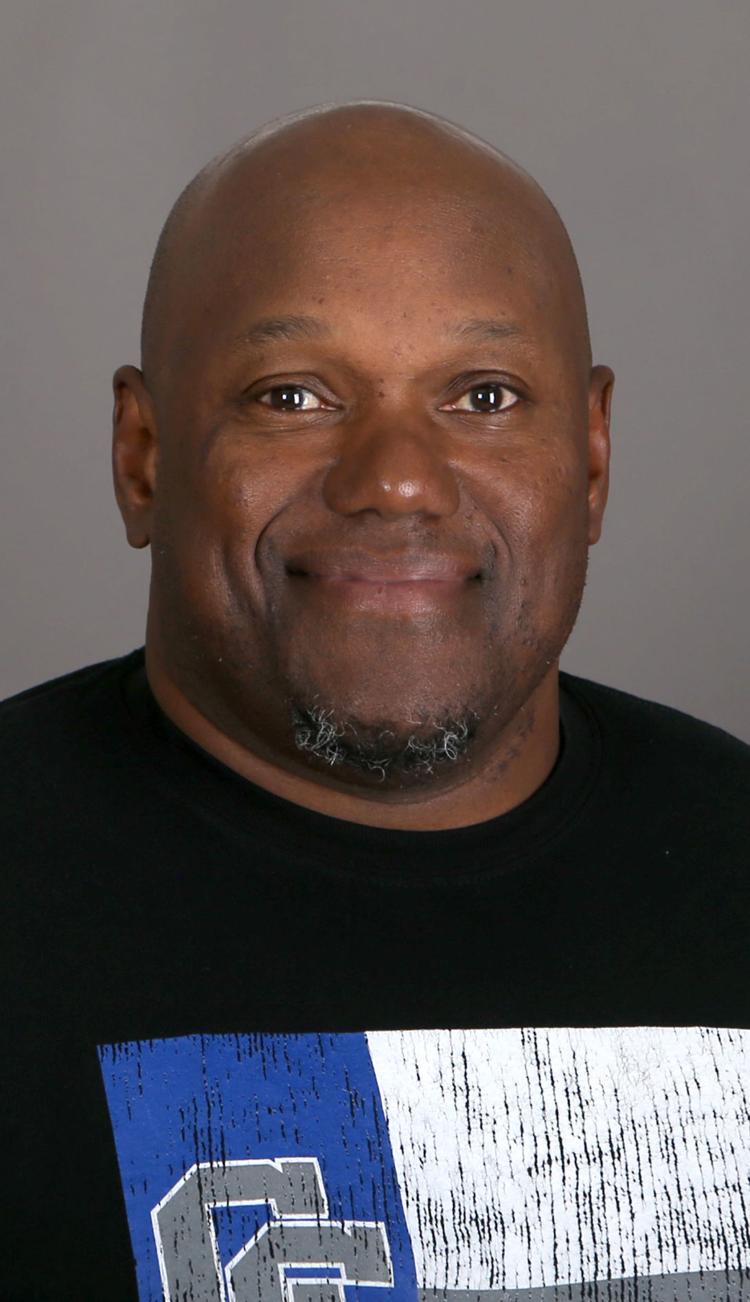 Despite graduating four seniors, including last year's Super Centex Player of the Year, Snell led Cadets to third straight regional tourney.
---
Like a lot of high school seniors, Mystique Womack is counting the days until she graduates, and can zip out of town and embark on the next st…
Be the first to know
Get local news delivered to your inbox!