Six-man football has historically been a sport played out in the country, a long way from the bright lights in the big cities.
Six-man football has historically been a sport played out in the country, a long way from the bright lights in the big cities.
The Class of 2020 just wrapped up one of the strangest closing semesters imaginable.
Our picks for the best of Central Texas high school athletes, dating back to 1967.
Gatesville's football home has gotten a face-lift and a name change for the 2020 season.
Some Central Texas football and volleyball teams took their first, possibly tentative steps toward the upcoming season as they hit the field f…
"It was hot and full of masks," said La Vega head coach Don Hyde as local Class 1A-4A teams stepped onto the field for the first day of footba…
AUSTIN – Junior Maggie Davis scored 16 of her 23 points in the second half to lead the Richfield Ramblers to a 56-43 win over defending champi…
Eubin Shim is one to watch.
The former head basketball coach at Bosqueville High School, who resigned in 2016 after allegations of improper conduct with a student, was pl…
BRADENTON, Fla. – After her senior season at Baylor was cut short and the beginning of her WNBA career delayed for more than a week by the COV…
Baylor athletic director Mack Rhoades said on Wednesday the university is looking at potentially opening McLane Stadium at 25 percent capacity…
Former All-American Baylor and Waco High defensive lineman Andrew Billings announced that he's opting out of the 2020 NFL season with the Clev…
When All-America guard Jared Butler announced that he's returning to Baylor for his junior season, coach Scott Drew was off-the-charts excited.
Even in a global pandemic, dreams can come true.
FORT WORTH, Texas (AP) — TCU football coach Gary Patterson apologized for himself Tuesday for repeating a racial slur when telling a player to…
If you were a kid in the 1970s and 80s, like me, you had an overinflated fear of the dangers of quicksand. Every other TV show, some character…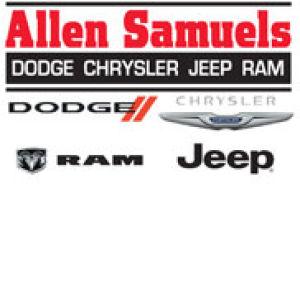 Allen Samuels Chrysler Dodge Jeep Ram l Waco TX
PHILADELPHIA (AP) — J.T. Realmuto hit a three-run homer, Hector Neris struck out Aaron Judge in a big spot and the Philadelphia Phillies beat …
CLEVELAND (AP) — José Ramírez homered from both sides of the plate and drove in four runs, and the Cleveland Indians routed the Cincinnati Red…
ATLANTA (AP) — An apparent roster snafu forced the Toronto Blue Jays to change their pitching plans for Thursday night's game at the Atlanta Braves.
See which players on each team are opting out of the 2020 season due to coronavirus concerns.
DENVER (AP) — Daniel Murphy hit a two-run, pinch-homer during a five-run seventh inning to lead the Colorado Rockies over the San Francisco Gi…
SEATTLE (AP) — Shut down from stepping on the mound, Shohei Ohtani needed one at-bat to show he's still a threat in the batter's box.
OAKLAND, Calif. (AP) — The Oakland Athletics are on a roll with the rival Houston Astros coming to town at last.