You could game plan for him, mark him, try to keep the ball away from him, but eventually La Vega forward Omar Torres was going to have his chance.
Our picks for the best of Central Texas high school athletes, dating back to 1967.
Super Centex Girls Soccer Team: When your team's most talented player also doubles as one of the hardest workers, that rubs off on everyone el…
Usually, sneaker prints don't last long on a gym floor. One swift push of the broom can remove the dusty outline of those kicks.
When a basketball player is able to see it all and still do it all, it's all a team really needs.
It ended up being a good year for football players.
Terry Crawford made the comment in passing, but it definitely had some staying power.
BELTON — The fourth-place team from District 17-3A is going to the fourth round of the softball playoffs.
The Crawford Lady Pirates continued their push for another state softball title as they shut out the Axtell Lady Longhorns, 6-0, Saturday afte…
Given the program's offensive firepower, talent and tradition, it was going to take a fairly heroic effort to take down No. 3 Midway in the Cl…
In two games in a row, the Midway baseball team had a chance to tie or overtake Rockwall in the seventh inning.
BRYAN — The third-ranked Midway softball team had back-to-back three-run innings as the Pantherettes bounced back to take Game 2 over Bryan wi…
The Region V baseball tournament has been moved from McLennan Community College to Abilene Christian University due to inclement weather.
Jocelyn Alo has been one of the most feared hitters in college softball since she first stepped on the field for Oklahoma in 2018.
McLennan Community College's Ben Rosengard has been in a tight battle at shortstop with Izzy Lopez all season.
STILLWATER, Okla. — To err is human, and thus forgivable. It still leads to feelings of pain and loss.
MANHATTAN, Kan. — In her opening race at the Big 12 Outdoor Track and Field Championships, Baylor's Aaliyah Miller set a meet record. And she'…
UNCASVILLE, Conn. — Vanessa Bryant took Michael Jordan's hand and walked down from the stage, a familiar chant breaking out throughout the are…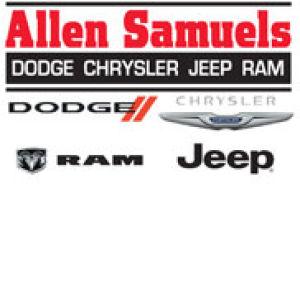 Allen Samuels Chrysler Dodge Jeep Ram l Waco TX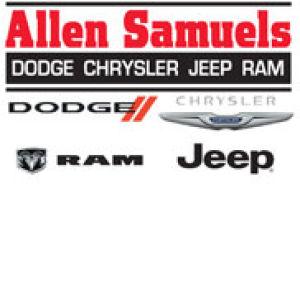 Allen Samuels Chrysler Dodge Jeep Ram l Waco TX
Washington Nationals (15-20, fifth in the NL East) vs. Arizona Diamondbacks (18-22, fourth in the NL West)
Cincinnati Reds (18-19, third in the NL Central) vs. Colorado Rockies (15-25, fifth in the NL West)
St. Louis Cardinals (23-17, first in the NL Central) vs. San Diego Padres (23-17, second in the NL West)
Kansas City Royals (18-21, third in the AL Central) vs. Chicago White Sox (23-15, first in the AL Central)
Atlanta Braves (19-20, third in the NL East) vs. Milwaukee Brewers (20-20, second in the NL Central)
New York Mets (18-15, first in the NL East) vs. Tampa Bay Rays (22-19, fourth in the AL East)
New York Yankees (22-17, second in the AL East) vs. Baltimore Orioles (16-23, fifth in the AL East)