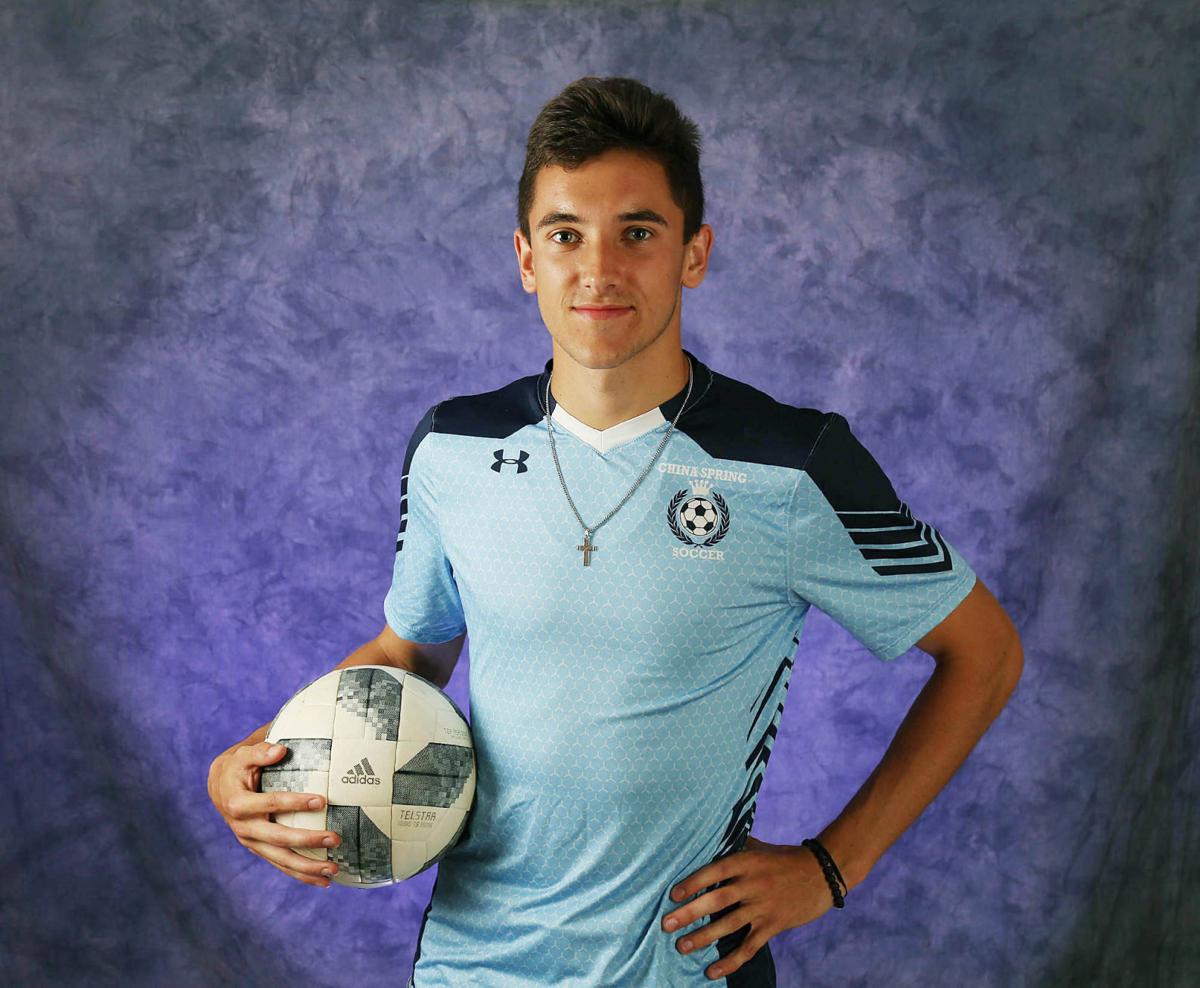 When you're quite clearly the best player on the field, it can go one of two ways for you and your team.
One — you can make it all about yourself, try to get everything done on your own, and alienate your teammates in the process. Or two — you can sacrifice for the good of the group, show your teammates that you trust them, and everyone improves as a result.
China Spring's Caleb Iverson opted for the second approach, and the Cougars benefited in wide-ranging ways.
"The leadership qualities he showed, especially this year, with just encouraging guys, supporting guys but not being egotistical about how good he was," China Spring coach Andy Pell said. "Obviously he knew he was the best on the team, but he didn't act that way, he didn't treat anybody less than him because he was that good."
Iverson's extraordinary blend of sparkling footwork to go with a self-sacrificial spirit led him to be the Player of the Year on the Tribune-Herald's 19th annual Super Centex Boys Soccer Team. He's the first China Spring player to win the honor.
When you can dance like Iverson can, you attract attention. The senior midfielder cut through defenses with such aplomb that teams began sending extra players in his direction, content to leave his teammates running free.
Boy, did Iverson ever make them pay. Not only did he punch in an area-best 42 goals in China Spring's 21 matches, but he also led Central Texas in assists, setting up his buddies for 23 goals of their own.
"A lot of teams did start to double and triple-team me toward the end of the season," said Iverson, who tallied eight hat tricks on the year. "But that was exciting, because it created another challenge. I had to work harder to get on the ball and try and find places to score from.
"So, I didn't really look at it as an obstacle, more like, 'This is exciting. They're really trying to stop me from scoring.' But in the games I did get double or triple-teamed, a lot of them created chances for my teammates and stuff, and that's where a lot of my assists came from."
Case in point — in China Spring's second go-round with La Vega, the Cougars noticed that the Pirates planned to curtail Iverson's runs as much as possible. He ended up scoring "only" one goal in that match, but still managed to read the defense and drop off the ball for scoring opportunities for his teammates. Iverson finished with three assists in a 6-1 Cougar win, one of 11 straight victories for China Spring to close the year before the COVID-19 shutdown arrived.
Iverson said he had "total" trust in his teammates to get the job done.
"If I know my teammate is open, I'm going to pass them the ball because I believe that he's going to score," Iverson said. "Again, I think that stems from this year, we practice harder and there's more intensity in practice. Everybody was getting better and that belief was built in the training sessions that we had."
Iverson developed his love for soccer in Scotland, where he lived from 2007 until 2012, when his family moved to Texas. "Basically you either played soccer or rugby, and I'm obviously not big enough to play rugby. Soccer was the only thing I could do," he said. "So I played there, the only thing I played, and I guess it just kind of grew from there."
Last year as a junior, Iverson netted 25 goals and paced the Cougars to the program's first district championship. This year he was on pace to nearly double that output, and was looking forward to a potential special playoff run when the season was suspended.
Fortunately, he'll still get his chance to kick his heels up in midair fun in the future. Iverson has signed with Saint Louis University, a tradition-rich program that has 10 NCAA titles to its credit, more than any men's team in the country.
"I'm super excited, it's an honor to be able to play there," Iverson said. "I'm really excited. It's great to be able to say I'm a Division I athlete and making the jump from high school to college."
He'll remember his time at China Spring fondly, especially the bonds of brotherhood created among his Cougar teammates. He probably won't recollect every goal — there were 42 of them this season, after all — but he should carry the image of his last one for a while. Again, Iverson's not a cocky guy, but he walked away impressed with himself after that one.
"That was a banger, I'm not even going to lie," Iverson said. "The last goal I ended up scoring against Gatesville, 30 yards out, a half volley into the top corner, it was pretty nice. That was probably my favorite. I was pretty happy with myself after that one. I was surprised that went in."
Pell said that all the goals and games can become a blur sometimes, but he wouldn't soon forget Iverson's swan song screamer either.
"It was one of those where he hit it perfectly, it hit in the perfect spot," Pell said. "After it as they score in every game I go and tell them good job, compliment their work to it. After that goal, he was like, 'That was a good goal, I'm not going to lie.' It was one of those that could have been Top 10 SportsCenter type of stuff. Not all of the goals are pretty, but that one was spectacular."
Mike Chapman Coach of the Year: Ricky Perez, University
When you think about it, Ricky Perez has known Mike Chapman most of his life. Perez starred as a superior goal scorer for Chapman and the University Trojans in the 1990s. He joined forces with Chapman as an assistant coach beginning in 2006. He considered Chapman a friend, a mentor, a father figure, a confidant — not to mention the godfather to his children.
So when Perez learned that he would be the first recipient of the Mike Chapman Super Centex Coach of the Year honor, his heart swelled.
"I said, 'Wow!' I'm so happy. The household is so happy. … (Chapman) was always there," Perez said. "He baptized my oldest and my youngest. He's a Godfather to my kids, in Spanish 'Compadre.'"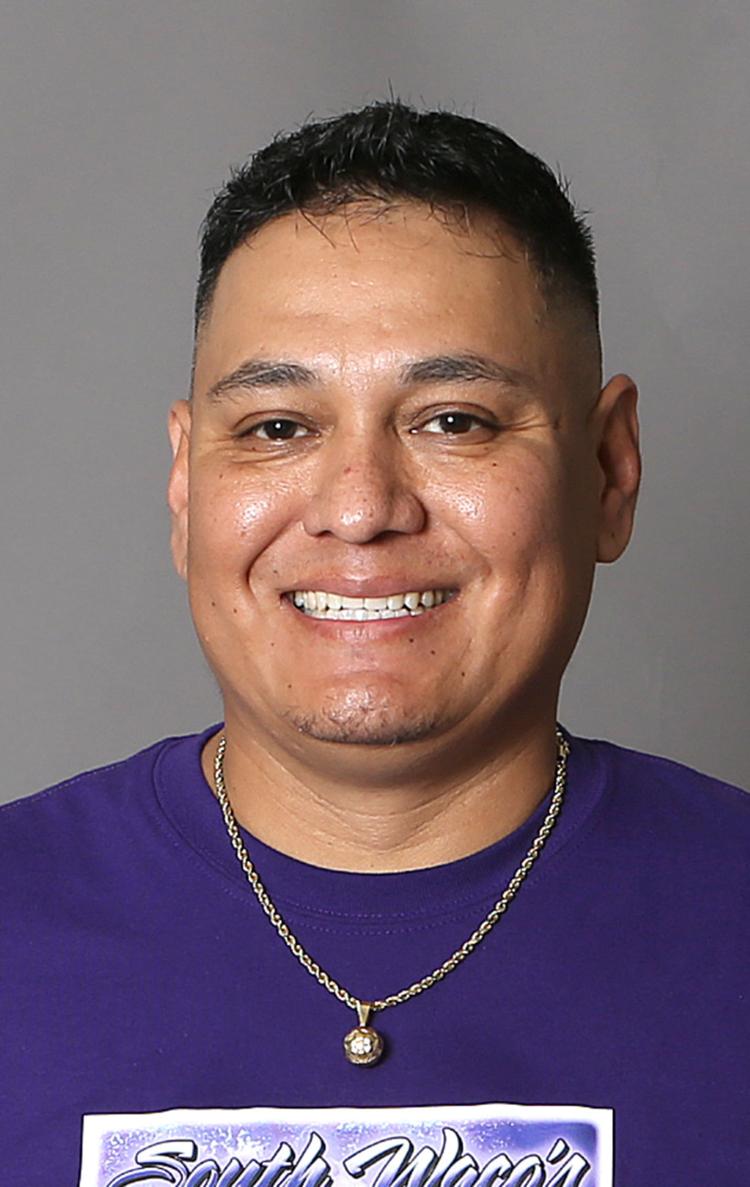 Losing a soccer match can't begin to compare to what the Trojans dealt with this season. In January, Chapman collapsed and died shortly after coaching the team in a match against La Vega. He was the patriarch of the program, heading it up for 26 years, and a friend to all, and the news devastated the Trojan players and assistant coaches.
However, they soldiered on, re-dedicating their efforts in honor of their former leader. University won seven of its final nine matches of the season, finishing 10-4-4 overall and 7-2-2 in District 14-5A, first in the district for the first time since 2014.
"Once the Chapman thing happened, it was like a motivation for the kids. Every player on the team wanted to play for him. Girls and boys," Perez said. "The boys came out and we were undefeated for a few games. We kept fighting, kept playing. We had good games and bad games, but all around we were first place. We won district again and we hadn't done that in quite a while."
Guys weren't complaining, Perez said. Everybody came together as one. The way they were playing, they were expecting to do some damage in the playoffs, maybe even get back to the state tournament for the first time since their undefeated state championship season of 2013.
Unfortunately for the Trojans (and every other team in the state), the coronavirus shutdown nullified those plans. "The last thing the governor put out (closing down schools), everybody was sad," Perez said.
Nevertheless, the Trojans closed the year with their heads held high, knowing that Chapman would have been proud.
"It was playing for Mike Chapman," Perez said. "Everybody playing for him, everybody giving it all they got. More focus on winning games. They wanted to do it for him. So much love he gave to the kids. So much priority was for the kids rather than him. These kids just wanted to play for him."
Newcomer of the Year: Isaac Delafuente, La Vega
FC Dallas's loss was La Vega's gain.
When La Vega boys soccer coach Manuel Gibson heard that Isaac Delafuente was moving into the school district, he was overjoyed. Gibson said that he'd dealt with players transferring out of the district before, but he'd never been the beneficiary of one on the other side, especially not a player of Delafuente's caliber.
Then when Gibson encountered Delafuente early in the season, the senior said that he wasn't planning to play for La Vega, that he was trying to make FC Dallas's Development Academy.
"I was brokenhearted when he said wasn't playing," Gibson said. "We don't normally get players like him moving in to Waco. But I gave him his space, didn't get involved in his decision, I just told him, 'If you do decide to play, come and find me.' … When he did come and say, 'Coach, I'm going to play,' it was like Christmas, I was so happy."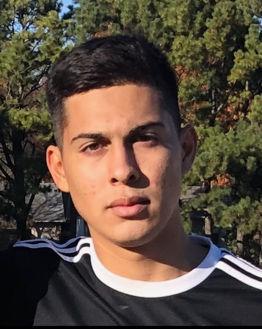 With good reason. Delafuente missed some games early in La Vega's season to comply with UIL transfer rules. But once he hit the field he more than made up for lost time. In just 10 matches, he netted 25 goals and delivered 12 assists, helping the Pirates finish in a tie for first in district play. He was the equivalent of a comet — here for but a flash but brilliant while in our atmosphere — and as such is the Trib's Super Centex Newcomer of the Year.
Delafuente came to La Vega from Van Buren, Arkansas, where he set his high school's single-season scoring record last year as a junior with 40 goals, shattering the previous record of 22. He had family in Bellmead, and that's what drew him to the area. But he knew he wasn't about to give up soccer, which had been his passion since age 2.
"Every time I step on the field, all my problems just seem to go away," Delafuente said. "I'm just focused on the game, the moment, I never know who's watching. It's just about the game."
He may not have had any worries on the pitch, but Delafuente was a problem for La Vega's opponents. Gibson described him as "ultra-talented, as big and strong and fast as any athlete I've had."
"But what really sets him apart is his commitment to work and sacrifice," the coach added.
Delafuente said his favorite match of the year came in what amounted to La Vega's final home contest against Connally. He played well, his family was in attendance, the Pirates won big. Though it turned out to be the last match of La Vega's year, it won't be the last chance to see Delafuente play, as he has committed to play for Central Baptist College in Conway, Arkansas.
"I'm really looking forward to seeing what I can do, while going after my college degree," he said.
---
SUPER CENTEX BOYS SOCCER TEAM

Player of the Year: Caleb Iverson, China Spring
Newcomer of the Year: Isaac Delafuente, La Vega
Mike Chapman Coach of the Year: Ricky Perez, University

First Team

Pos
Player
Cl
School
F
Omar Torres
Jr
La Vega
F
Albert Campbell
Sr
University
F
Bradley Lina
Sr
Lorena
F
Angel Medrano
Jr
Temple
MF
Edgar Soto
Sr
Belton
MF
Caleb Iverson
Sr
China Spring
MF
Aidan Martinez
Jr
La Vega
MF
Robert Roque
Sr
Robinson
D
Kyle Kowalski
Sr
Midway
D
Oscar Vargas
Sr
Belton
D
Joahan Castro
Sr
University
GK
Henry Martinez
Sr
Waco High

Second Team

Pos
Player
Cl
School
F
Fernando Navarro
Fr
Mexia
F
Alexis Serrano
So
Midway
F
Jayden Deleon
Jr
Robinson
F
Jose Rodriguez
Sr
University
MF
Simon Howe
Sr
Belton
MF
Jorge Gamez
Sr
Gatesville
MF
Anson Abshire
Jr
Midway
MF
Luis Martinez
Sr
University
D
Dylan Aldrich
Sr
Robinson
D
Chris Galvan
Sr
Mexia
D
Ian Chavez
Sr
La Vega
GK
Andres Martinez
Jr
Belton

Honorable Mention

Sergio Garcia, La Vega; Kai Crist, Lorena; Jordan Hullum and Juan Hernandez, Mexia; Cesar Betancourt, Reicher; Anthony Ceniceros, Robinson; Eric Ortiz, Francisco Ortiz, Carlos Hernandez Velasquez and Jose Medrano, Temple; Jonathan Jimenez, Carlos Paloblanco, Ivan Herrera and Kendrick Scott, University
---
First-team profiles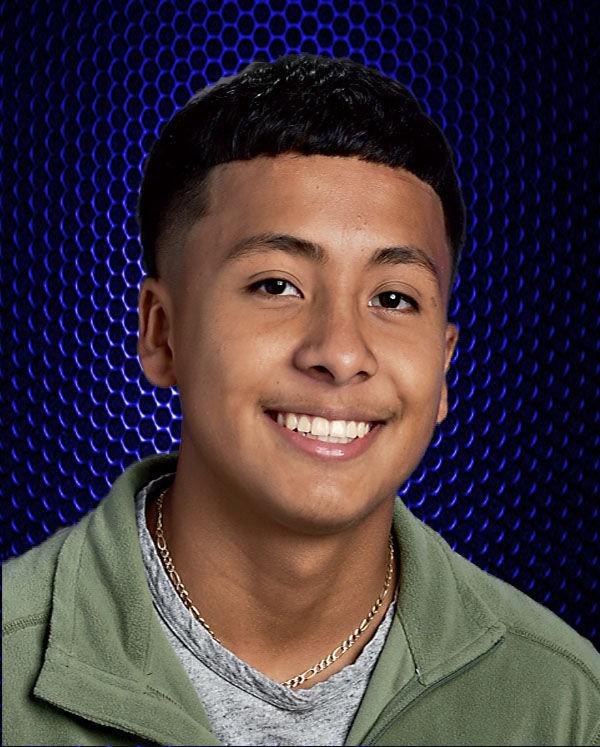 Three-time Super Centex honoree zipped his way to 29 goals, 19 assists despite resting during blowouts for district co-leader Pirates.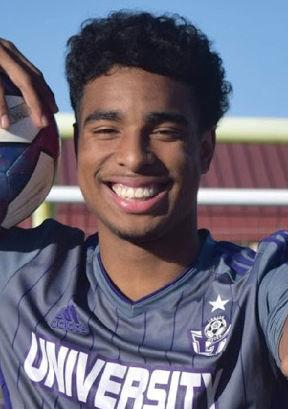 Veteran forward showed consistency, scoring at least one goal versus every district foe on his way to 30 total goals, 15 assists.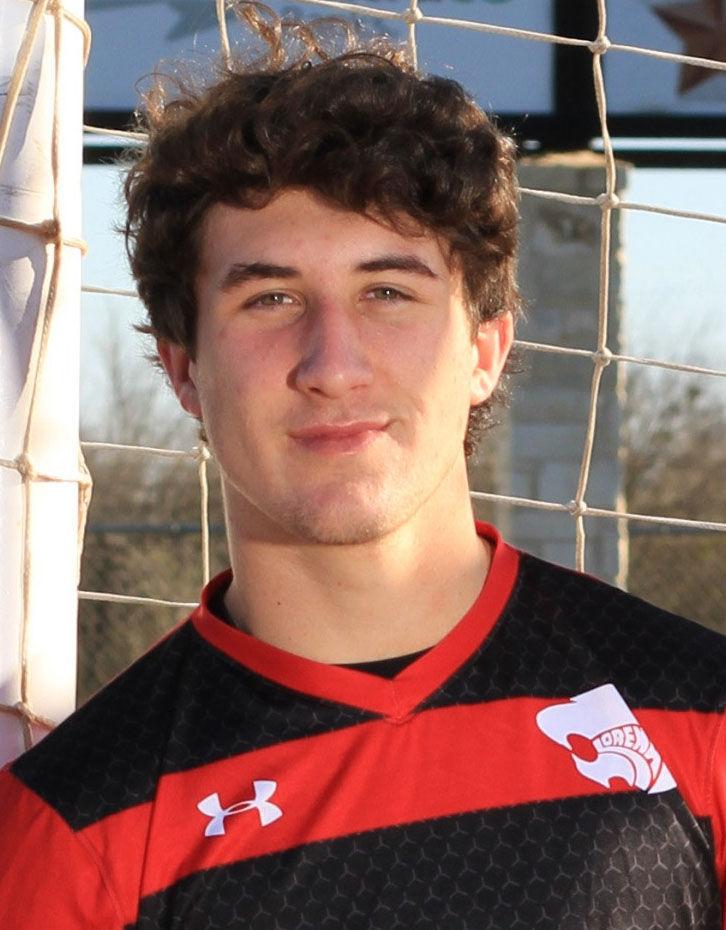 Multi-sport standout, football quarterback topped Leopards with 18 goals, including three which sailed more than 50 yards.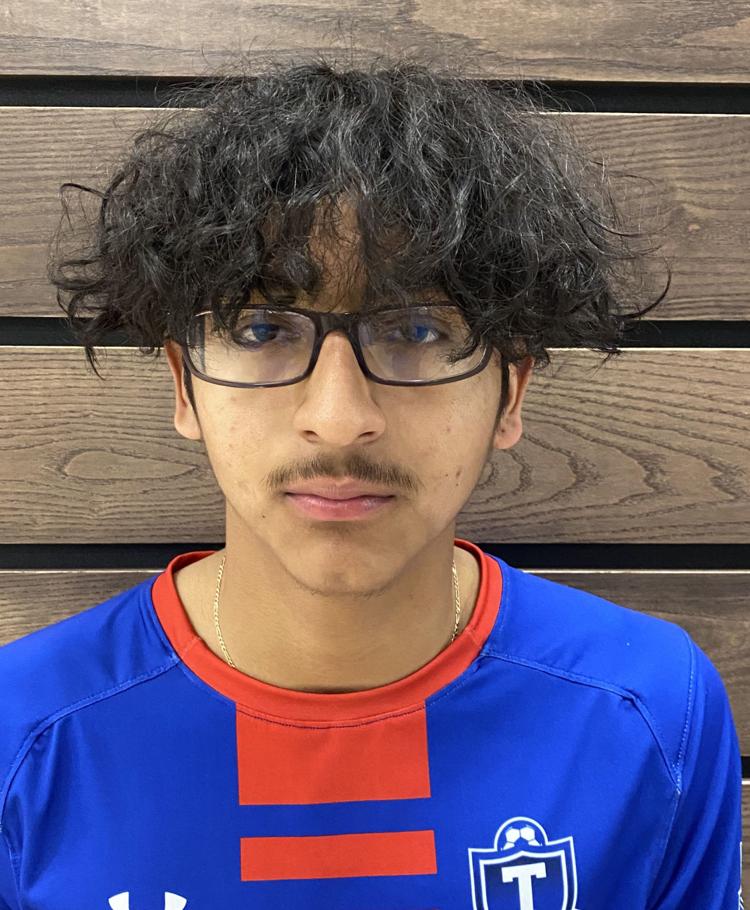 Two-year letterman, all-district star enjoyed breakout campaign, leading the Wildcats in both goals (17) and assists (10).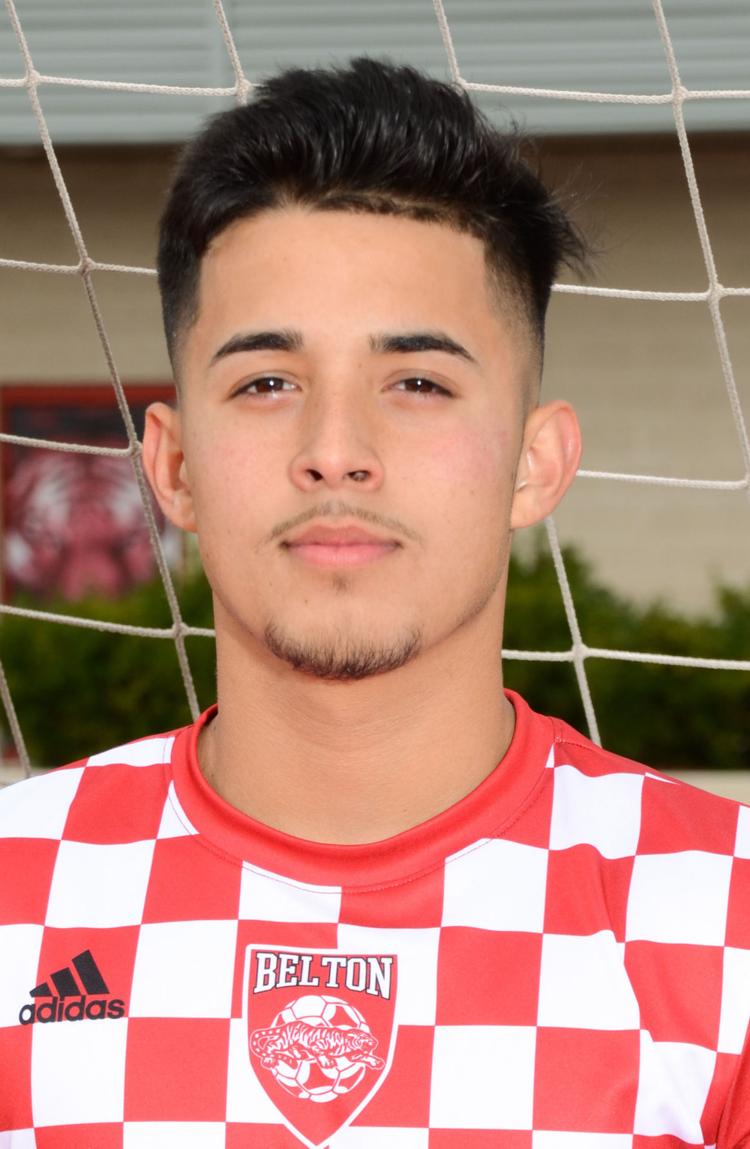 District 12-6A's MVP three out of four seasons, Soto tallied 27 goals to reach 100 for his career, will play at Grand Canyon University.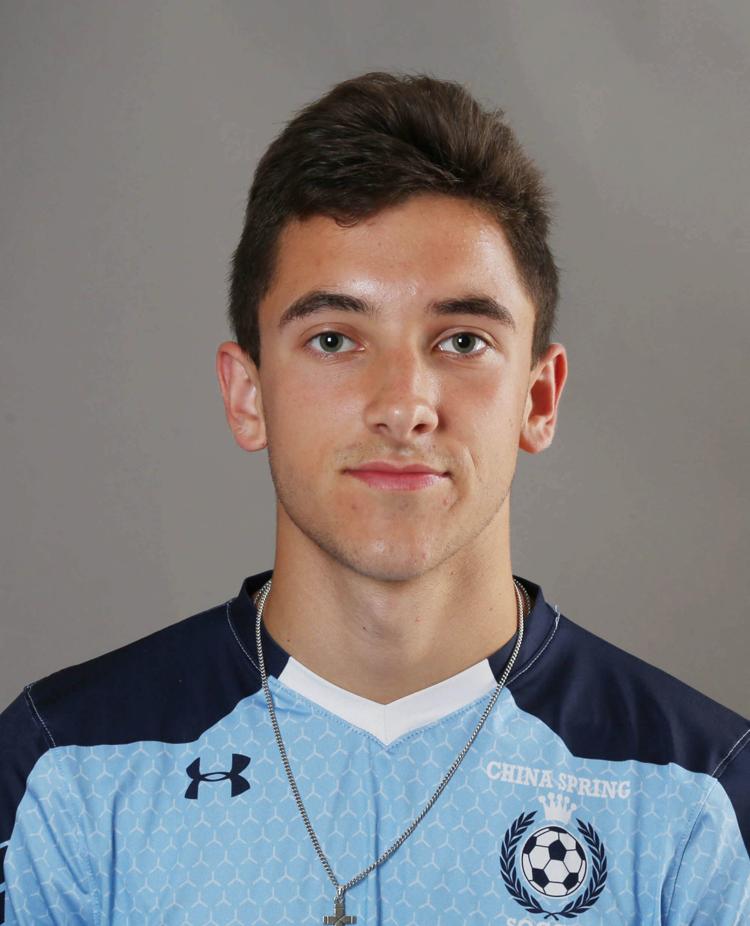 District 17-4A MVP, Super Centex Player of Year was a goal-scoring machine, finding net 42 times in China Spring's 21 matches.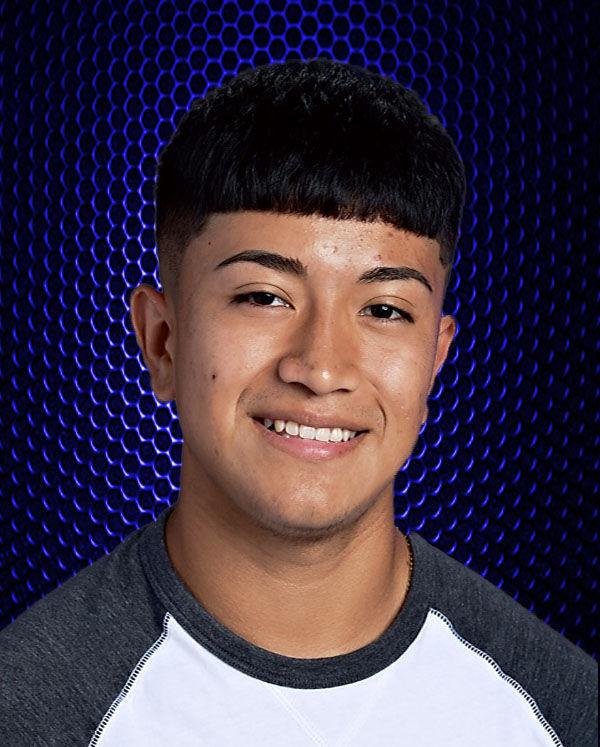 Dubbed a "true genius" with the ball by his coach, Martinez craftily weaved his way to 16 goals, set up teammates with 17 assists.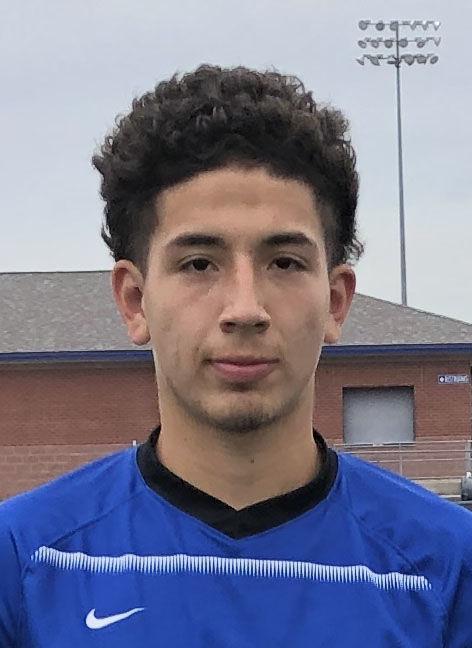 Rockets' team motor, all-district standout led the Rockets with 18 goals, 13 assists to pick up first Super Centex honor.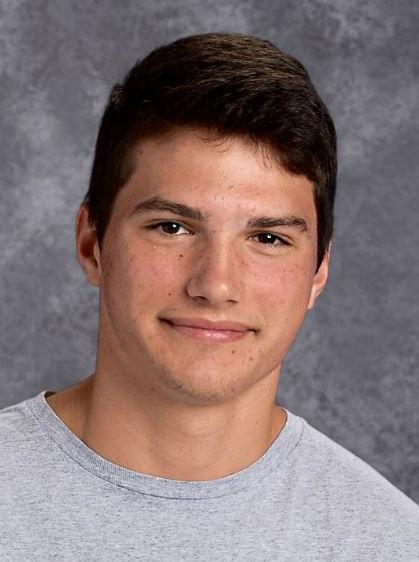 A top-notch athlete and 12-6A co-defensive MVP, Kowalski used his superior size (6-2, 220) to neutralize opposing attacks.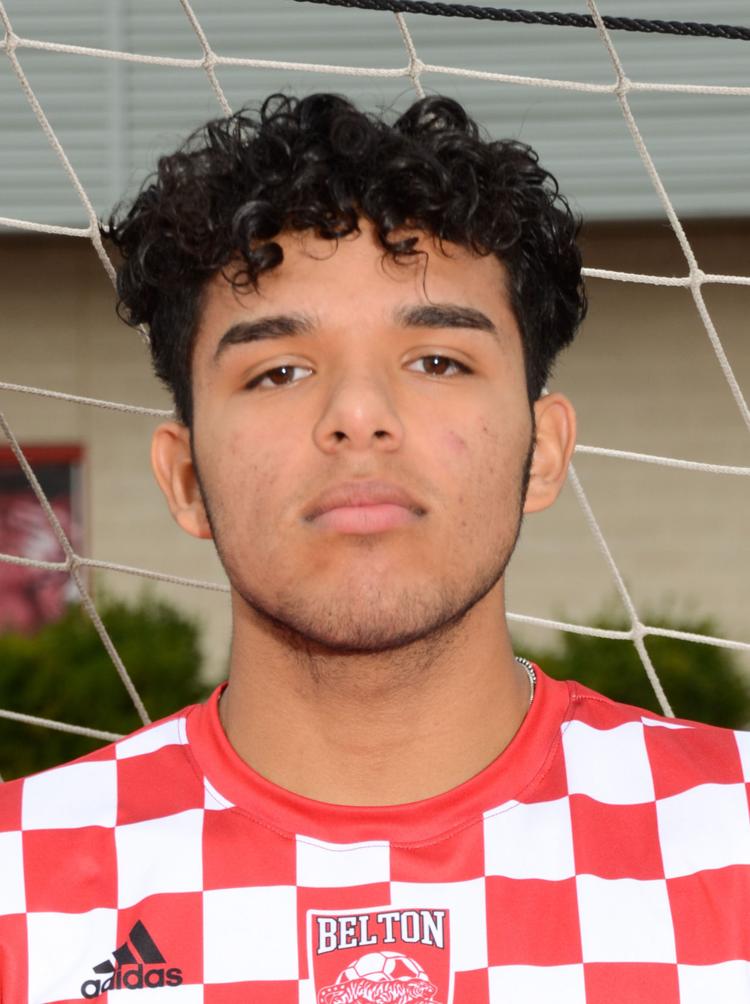 Two-time 12-6A defensive MVP, three-time captain was only starter back for a Belton defense that helped Tigers go 19-0.
Backbone of a Trojan defense that allowed only 14 goals in 18 matches on the season, earned 14-5A Defensive MVP honors.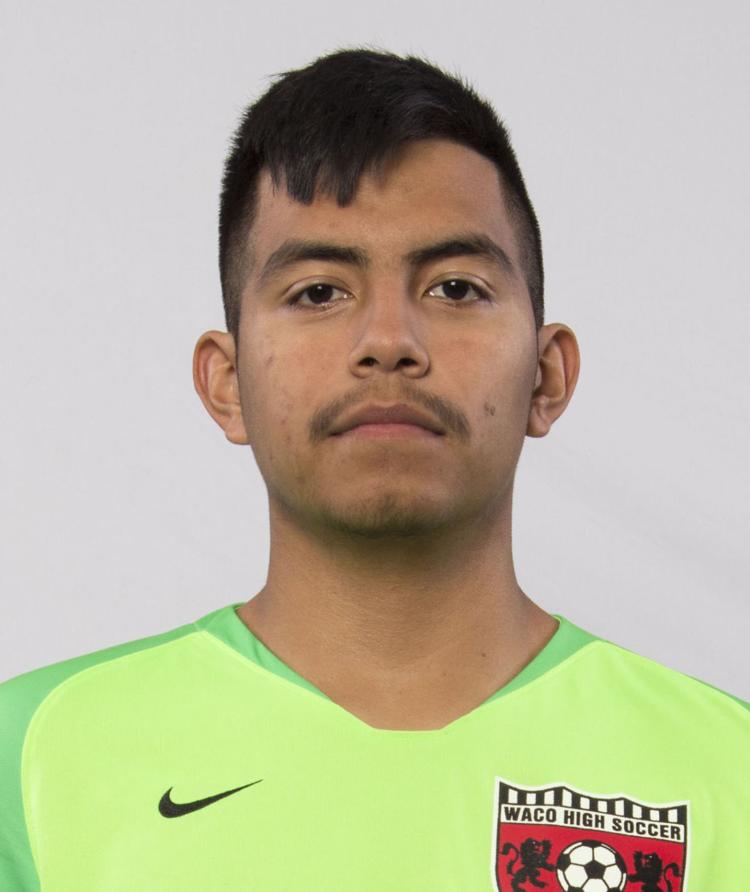 Lions allowed only 11 goals in 14 district matches, buoyed by the netminding of Martinez, the 12-6A Goalkeeper of Year.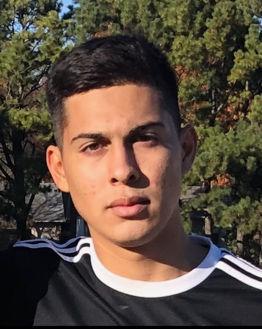 Gifted move-in from Arkansas made the most of his short run with Pirates, supplying 25 goals, 12 assists in just 10 matches.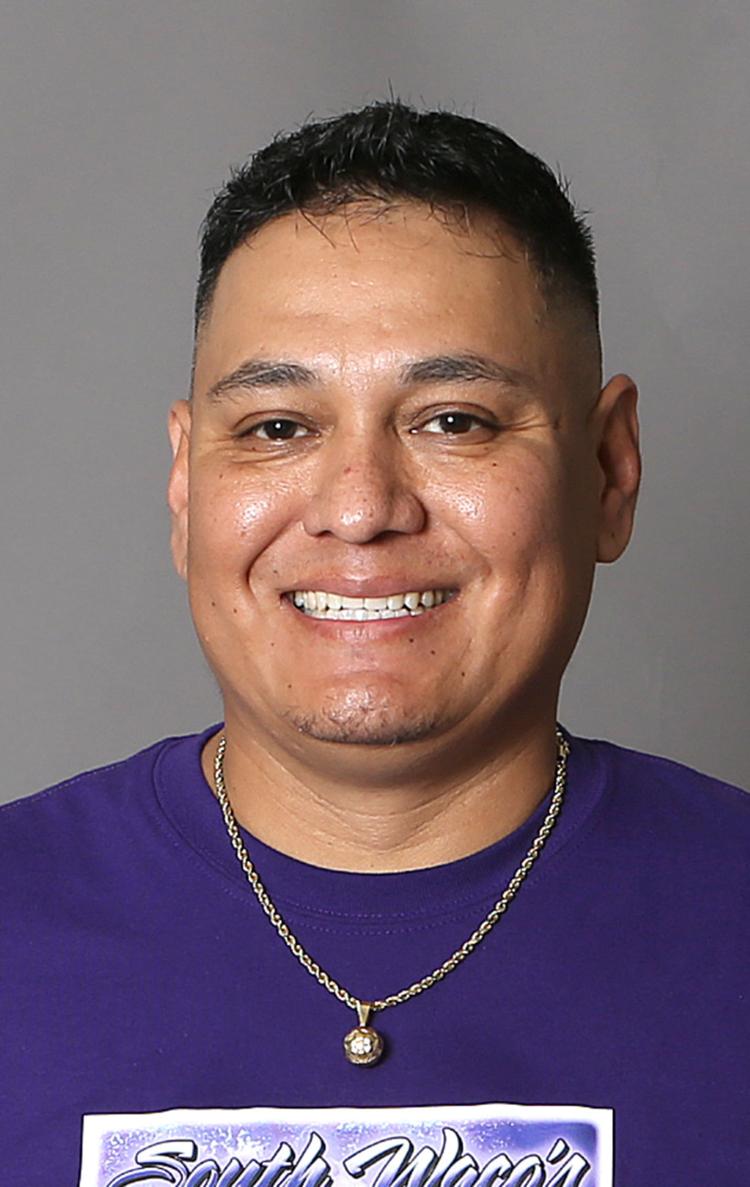 Longtime Trojan assistant took over head role after death of Mike Chapman, brilliantly led Trojans to first place in district.
Be the first to know
Get local news delivered to your inbox!