Great coaches and players have a curious symbiotic relationship. It's much like the chicken and the egg. Is the coach successful because of his athlete's talent or is the player elite because they have a great coach? The likely conclusion is that each would have been good on their own, but become sensational when paired together.
It's true for La Vega High School girls basketball coach Jeff Jefferson and star senior guard Calveion "Juicy" Landrum. Jefferson and Landrum helped make the program one of the best in Texas during the past three years. The Lady Pirates won the state title in 2014 with a 35-0 record, and returned to the UIL tournament the past two years.
But like all good things in life, Jefferson and Landrum's run must come to an end. Juicy is graduating and will play for Baylor in the fall, while Jefferson must figure out how to reload and maintain his program's standards without his standout player.
No matter what the future holds for Jefferson and Landrum, it's undeniable that they had a spectacular season. Landrum was one of the most electric players to watch this year. The crowd felt more excited when she had the ball. Even the young children among La Vega fans could be heard yelling, 'Shoot that, Juicy,' throughout the game. She drove to the rim with excellent ball handling, drained 3-point shots with ease and had a knack for blocking shots. Landrum's play and commitment elevated her teammates and made her the obvious choice as the Tribune-Herald's 2016 Super Centex Player of the Year. It's the second time in three years she has won the honor.
At 5-foot-10, Landrum isn't physically imposing. It took hours of work for her to become so dominant, but it paid off. She averaged 22.8 points, 4.8 rebounds, four assists and 3.9 steals per game this season, while connecting on 40 percent of her 3-point attempts.
Jefferson said Landrum improved in the past four years because of her desire to become great.
"She put in a lot of work," Jefferson said. "We had some practice sessions early in the morning, like 6 a.m. We couldn't work out a time, so they were like, 'Hey, coach, let's practice at 6.' Seeing that, I knew they really wanted it.
But basketball wasn't just a seasonal sport for Landrum and she aimed to improve whenever she could. Landrum said she spent most of last summer honing her craft.
"I stayed in the whole summer in Dallas working with my trainer," Landrum said. "Then after every practice I'd stay after shooting, probably about 100 or 200 shots after each practice."
The earliest memory Landrum has of basketball was playing in the City of Waco League as an elementary student. That is where she met current teammate, senior Odision Miles.
"We used to play together when we were young," Landrum said. "So I'm used to playing with her. But I hadn't played with her since then. She went to a different school (Midway), but then she came back, and that was fun."
With Miles running the point, Landrum played as more of a shooting guard this season. But she still enjoys feeding her teammates as much as possible.
"I'm not the type of person to score first," Landrum said. "I like seeing my teammates score also."
Jefferson said Landrum's vision and ability to create off the dribble helped her teammates succeed.
"When she started to penetrate it opened up other avenues," Jefferson said. "It just made us a much better team when she took the ball to the basket and got everybody involved."
Asked to describe what she loves about basketball, Landrum answered, "Everything."
She finished the season averaging of 1.8 blocks per game, but she knows she can improve defensively.
"I'm not the best defender, but I try," she said.
Family is important to her. She said chose to sign with Baylor because of its location.
"It was close to home," Landrum said. "I wanted my family and friends to come watch my play. They didn't have to watch me on TV all the time."
Jefferson is no stranger to success. He coached La Vega to the state tournament in 1994 and 1995 and later returned to assist coach Amy Gillum, his former player. Gillum moved on to Crowley before this season and Jefferson resumed his former role as La Vega's head coach. His experience and familiarity with the program aided in a smooth transition.
The Jefferson-led Lady Pirates finished the season 33-3 and 10-0 in district. The team advanced to the state tournament for the third consecutive time, but lost to Argyle, 53-43, in the title game.
Jefferson's season as a leader on and off the court edged him over other deserving candidates for the 2016 Reggie Davis Coach of the Year Award, named after the longtime former Midway basketball coach who had sustained success with the Pantherettes.
Jefferson is a quiet tactician. He doesn't display spontaneous outburst of emotions regardless of how to game unfolds.
Jefferson needed that coolness to handle the pressure and pitfalls of this season. Taking over a team with high expectations is pressure enough but Jefferson also lost four starters from the previous year. Three had graduated, but Kobi Gill had suffered a knee injury and couldn't play. Jefferson also lost reserve Haley Howard, to a season-ending injury.
Jefferson said the turnover created some doubt but his remaining players worked hard to overcome the adversity.
"I think coming into the year there were questions about whether or not we could get back," Jefferson said. "It gave us some discomfort, but the girls just believed. Everybody bought into the system. The role players began to practice harder and picked up on the things we wanted them to do off the bench. Along the way, the chemistry started to develop."
Pressure defense is possibly Jefferson's most lethal tool. As efficient as the Lady Pirates were at scoring, they often overwhelmed opposing players on defense and averaged 11.7 steals per game.
"Our defense and our press system enabled us to go on those runs, and to put people away." Jefferson said. "Once everybody bought into that defense, the game became fun, because we would take the ball away from you a lot."
Expectations were high after the past two seasons and Jefferson said fans would approach him all over town to ask if the Lady Pirates could get back to state. He told them it may take some time, but they would get there. Jefferson said it was special to be able to achieve that in his first year back as head coach.
"It was truly a blessing. For me, it was coming back in, picking up where Coach Gillum left off and getting them back to where we were the year before," Jefferson said.
Jefferson appreciated the hard work his staff, including assistant coach Suzette Gill, and players put into the season.
"Everybody had a hand in it," Jefferson said. "It wasn't just Coach J. We all had a hand in getting the girls ready. Then the girls got to where they wanted to practice, they wanted to pick it up for me. Once we all came together, then the magic happened. I knew once we got to regionals we had a shot to get those hotel rooms (in San Antonio).
Freshman Jenna Moore had little choice but to become an exceptional basketball player for the Frost Lady Polar Bears.
Her grandmother played on the 1962 Frost team that reached the regional tournament; her father, Clark Moore, was born in Frost, is the girls athletic director and girls basketball coach; her sister, Jae, is a senior Super Centex standout; and her mother, Holly, played basketball in her youth.
Jenna may have been born with basketball pedigree but she still had to learn to become a well-rounded player. The hard work and dedication seems to have paid off, as she ended her first high school campaign averaging 13.7 points and 6.4 rebounds per game. Her efforts got her picked as the Tribune-Herald's Super Centex Newcomer of the Year.
Jenna grew up in a loving and supportive family but that doesn't mean she never faced adversity. A baby rattlesnake bit Jenna near her right thumb when she was a year old and sent her into intensive care for a week. Jenna recovered, but the bite caused her to lose some range of motion in her right thumb. Fortunately, Jenna is left-handed.
Clark said that might have actually helped her shooting skills.
"She was already left-handed," Clark said. "Jenna loves shooting and for shooting, it's kind of a good thing not to be able to use that thumb."
That's the way the Moore family looks at life: the glass is half full. Jenna and Jae were able to play one year of high school sports together. But Jenna said she is thankful for the time she did have to compete alongside her sister.
"It was fun to play with Jae," Jenna said. "We were waiting for this year to play together. There's only seven of us, so we bonded well and we're really close so that was fun."
Jae agreed that it was fun to have at least one season with her sister and said it helped to have someone she knew so well on the court with her.
"Growing up, we've always played together but this was different because it real," Jae said. "It was always good knowing she was there. I wish we had more time together but the one season was fun."
None of Jenna's family seemed surprised that Jenna had so much early success. Clark said Jenna has always worked hard to be her best and is a self-motivator.
"I've never had to encourage Jenna to go shoot," Clark said. "Virtually every day I'll hear the ball bouncing in the driveway and that's a good sound to a coaches ear."
Jenna, however, said she wasn't expecting to come in and have so much immediate success.
"I was kind of surprised," Jenna said. "In junior high I remember being kind of scared because I didn't know what it was going to be like in high school. After my first game I realized it was going to be OK and I knew it wasn't going to be that bad."
It helped that Frost won that game but Clark said Jenna was also able to acclimate to the high school level because teams underestimated her early on.
"At the beginning of the year it was a little easier because we had two seniors and two juniors as our other group on the court," he said. "So Jenna was kind of flying under the radar. Then people started figuring out Jenna could shoot a little bit and by the end of the year, our last game against Muenster, they had their best player guarding Jenna."
Jenna also plays volleyball, softball, competes with Jae in doubles tennis and ran cross country. She is an all around athlete. But Jenna said she wants to become an even better basketball player for next season.
"Since Jae will be gone I want to be more of a leader on the team and try to get better than I was this year," She said. "I can get better by working with my dad. At practice he tells us to do this or do that, and we just go with it and that helps."
2016 SUPER CENTEX GIRLS BASKETBALL TEAM

First Team
Pos
Player
Ht
Cl
School
Pts
Reb
Notable
G
Calveion Landrum
5-10
Sr
La Vega
22.8
4.8
3.9 steals
G
Carly Campbell
5-6
Jr
Lorena
16.9
3.9
85% FT
G
Keauna Whitfield
5-7
Jr
Rosebud-Lott
18.0
11.0
6.0 steals
G
Shania Hudlin
5-4
Jr
Waco High
14.8
4.5
3.1 steals
G
Na'Teshia Owens
5-6
Sr
Mexia
19.1
2.6
2.9 steals
F
Hope Thomas
5-9
Jr
Blum
23.9
12.7
3.1 assists
F
Jae Moore
6-0
Sr
Frost
15.3
11.9
83.2% FT
F
Ta'Naiya Norwood
6-1
So
La Vega
14.3
6.5
59% FG
F
Marie Benson
6-0
Sr
Midway
14.4
7.1
2.3 steals
F
Savanah Martinez
5-10
Sr
Riesel
23.0
17.0
3.8 blocks
P
Lizzie Donaldson
5-11
Sr
Bosqueville
13.6
11.1
2.2 blocks
P
Tontyana Sanders
5-11
Jr
Connally
23.4
21.4
2.4 blocks
P
Adrianne Rauls
5-7
Jr
Mart
20.0
10.0
3.6 steals
Player of the Year: Calveion Landrum, Sr, La Vega
Newcomer of the Year: Jenna Moore, Fr, Frost
Reggie Davis Coach of the Year: Jeff Jefferson, La Vega
Second Team
Pos
Player
Ht
Cl
School
Pts
Reb
Notable
G
Abbie Snyder
5-4
So
China Spring
13.1
1.5
1.2 steals
G
Timeya Adams
5-2
So
Connally
10.3
3.2
7.0 assists
G
Tia Parks
5-7
Sr
Hubbard
17.0
3.3
2.8 steals
G
Dyneshia Bailey
5-5
So
Marlin
18.0
9.0
5.0 steals
G
Mary Graves
5-6
Jr
McGregor
19.0
5.0
4.0 steals
G
Barbara Benson
5-10
Jr
Midway
10.9
3.8
3.0 steals
G
KaDaja Nickleberry
5-8
So
Teague
14.0
10.0
19-3A off. MVP
G
Perrisha Cox
5-6
So
Waco High
12.8
4.5
3.5 steals
F
Riley Bray
5-11
Jr
Bosqueville
15.0
10.1
2.8 blocks
F
Tyeshunna Hawthorne
5-7
Sr
Hubbard
16.6
10.0
2.6 steals
F
Christina Griffin
5-5
Sr
Marlin
12.0
11.0
4.0 blocks
P
Hope Scales
5-10
Sr
Teague
16.0
9.0
3.0 steals
Honorable Mention
Guards: Desirae Mathis, Bosqueville; Summer Emblem and Alex Perkins, China Spring; Reagan Reed, Connally; Logan Lacina, Caroline Ross and Ashton Chambers, Crawford; Karlie Scott, Frost; Odision Miles and Shekenia Green, La Vega; Abbie Gee, Lorena; JaNaiya Davis, Midway; Erin Kadlacek, Riesel; Auntranae Holman, Rosebud-Lott; Jasmine McQuirter, Zytaria Herod and Ashley Nickleberry, Teague; Lexi Newman, Alexus Davis and Grace Serr, Vanguard
Forwards: Gabrielle Cleveland, China Spring; Michal Bennett, Lorena; Essance Porter, McGregor; Justise McGowan, University; Kendee Hilliard, Vanguard
Posts: Ahlana Lofton, Connally; Brenea Lewis, Hubbard; Rebecca Bennett, Rosebud-Lott
---
First-team profiles
All-state BU signee, 2-time POY navigated La Vega to 3rd straight state trip.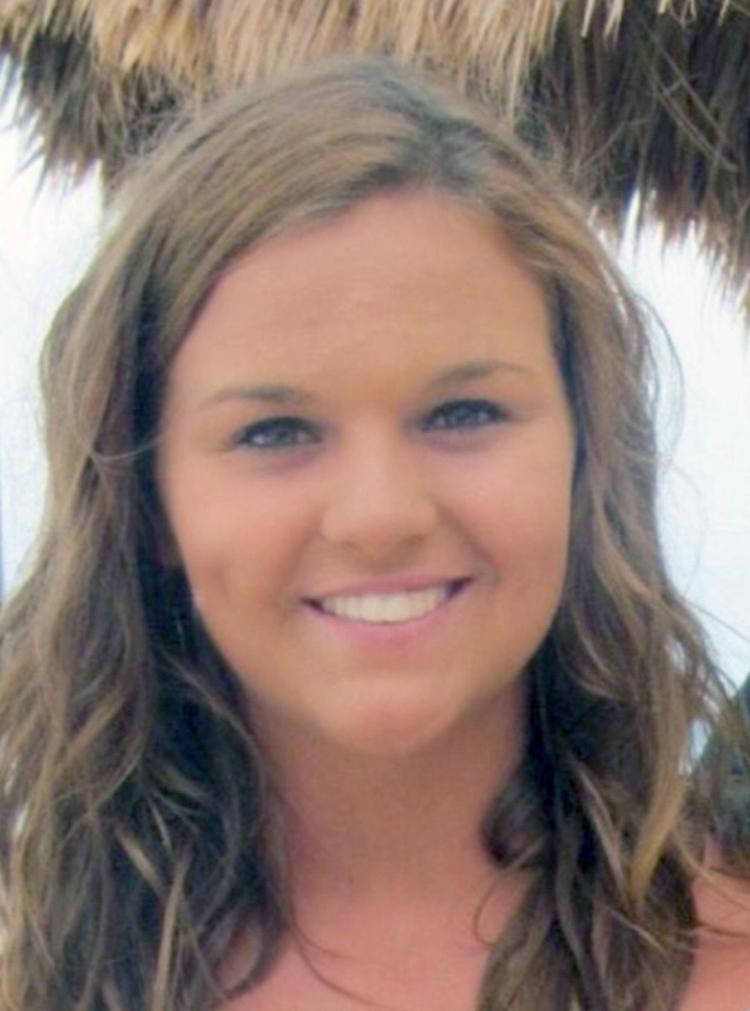 Deadeye shooter drained 39 percent of 3-pointers, 85 percent from line.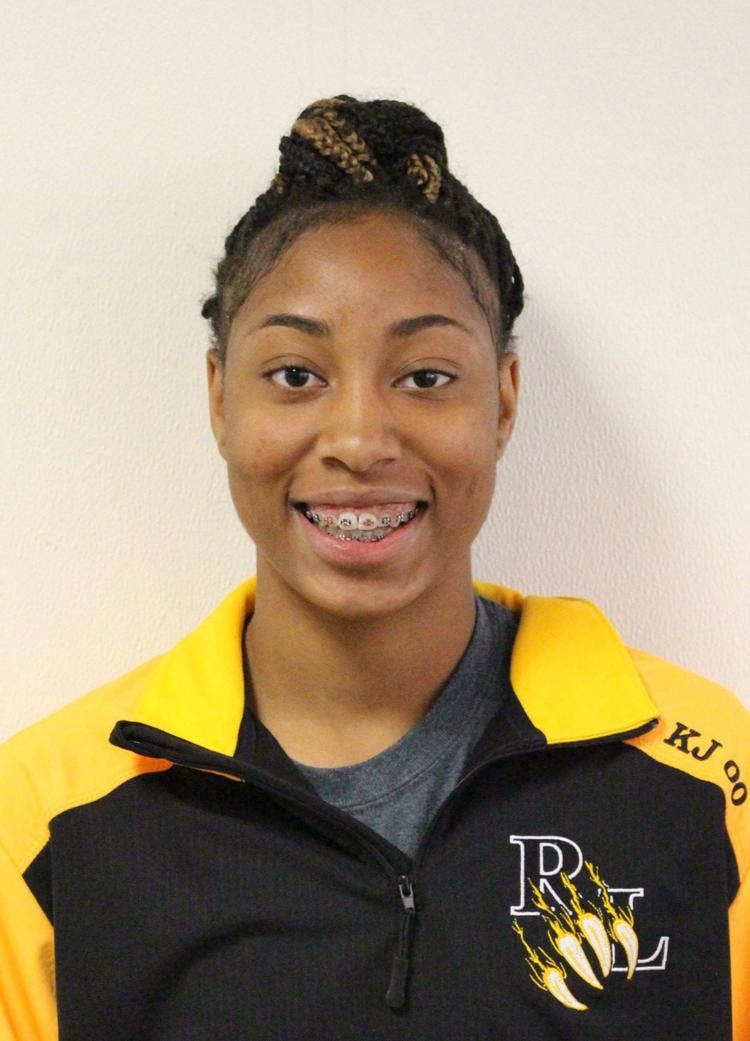 Versatile 18-2A MVP averaged double-double en route to regionals.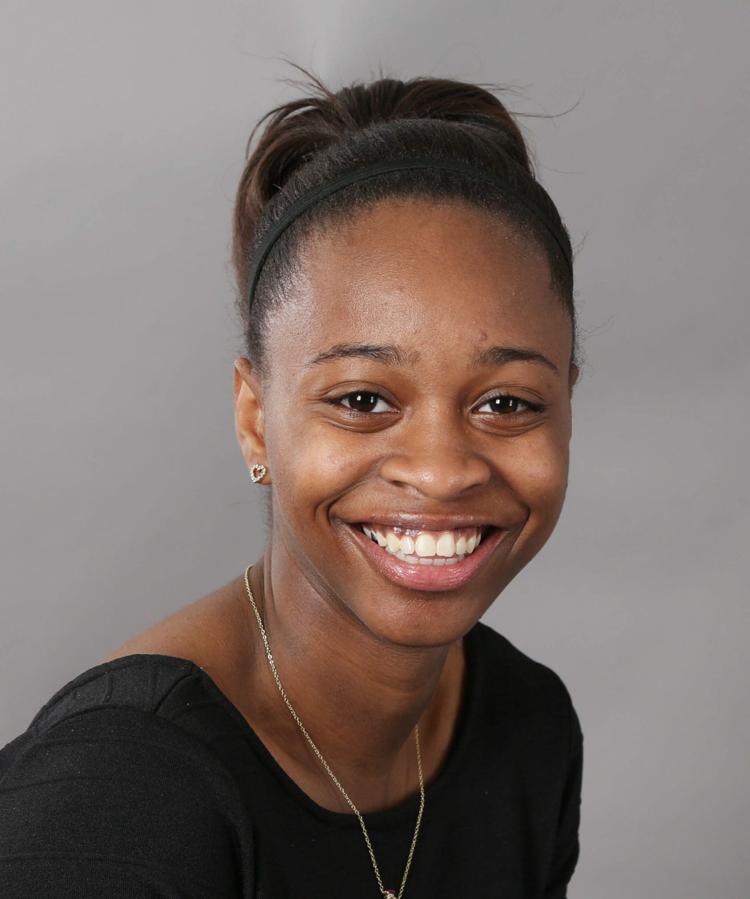 Speedy guard led district champ Lady Lions in scoring at 14.8 ppg.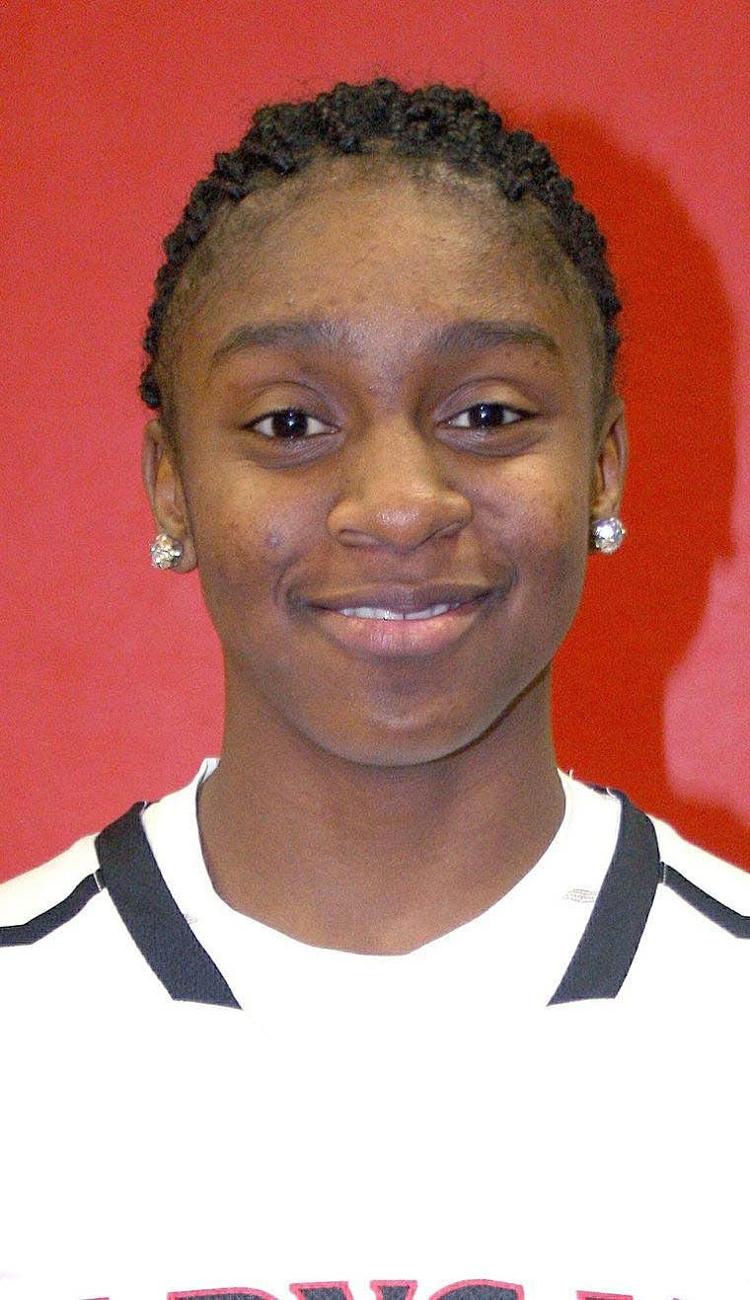 Brilliant scorer, defender won TABC all-state recognition yet again.
District MVP led area in scoring, tossing in 23.9 points per night.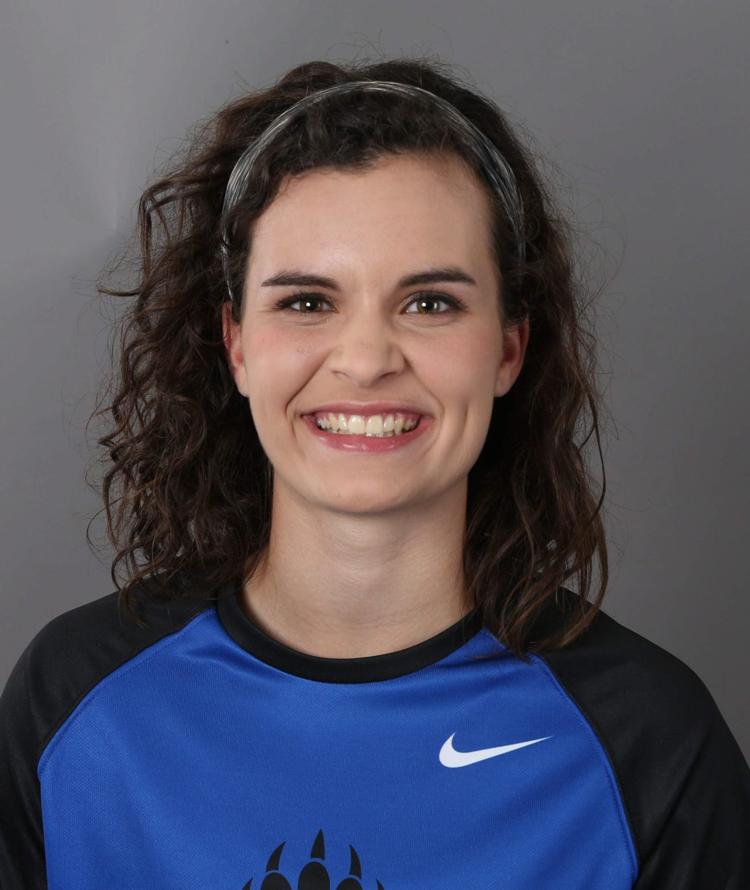 12-2A MVP, 4-year starter ends prep run with 1,958 career points.
Emerging standout provided steady scoring, rebounding for finalists.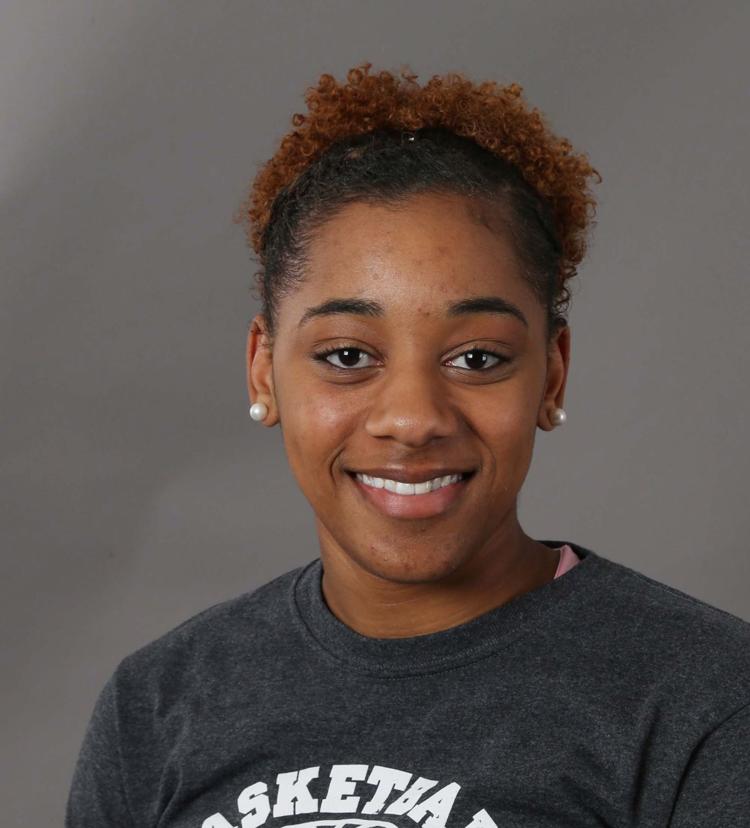 Gifted UTSA signee fueled Midway's impressive run to regionals.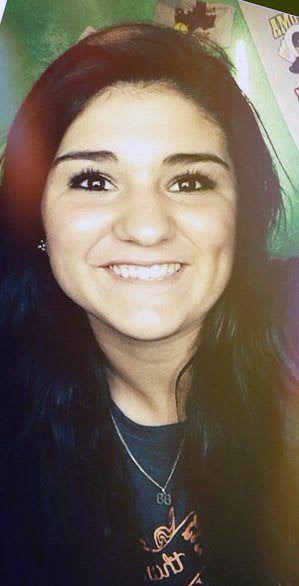 Boxscore-stuffing veteran tallied 23 points, 17 boards per outing.
Multisport star gave double-double production for district champs.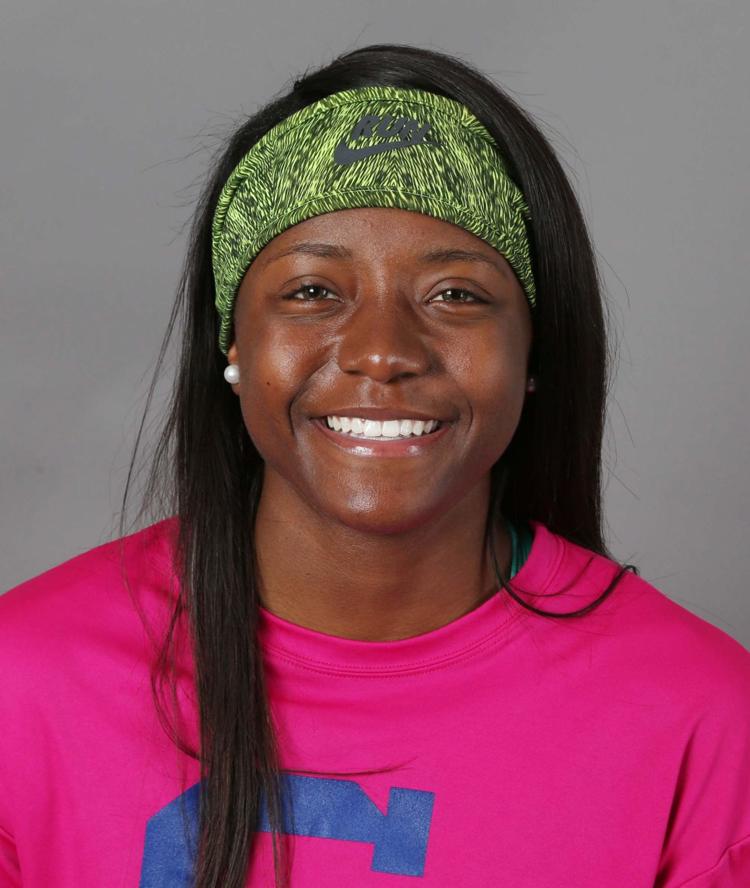 Nation's No. 3 rebounder helped Lady Cadets win school-record 34 games.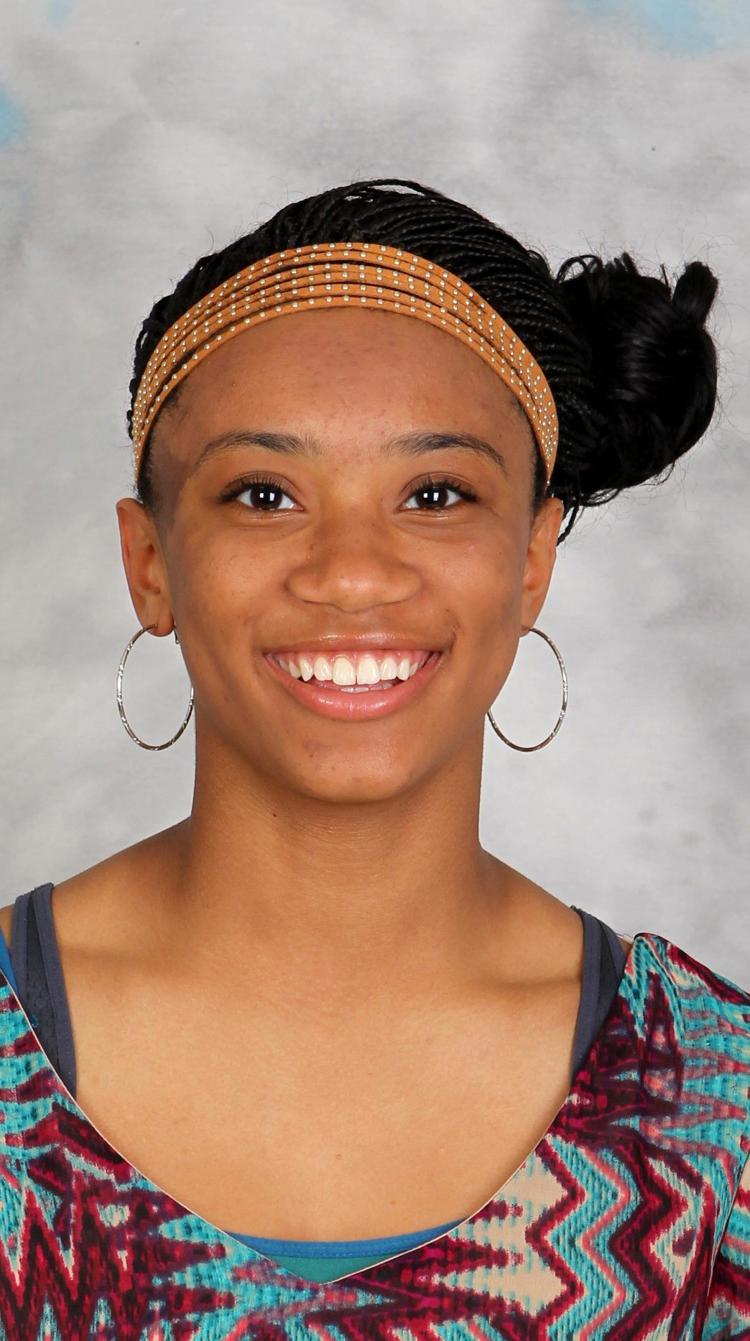 3-time Super Centex star delivered 20 ppg, 10 rebounds per game.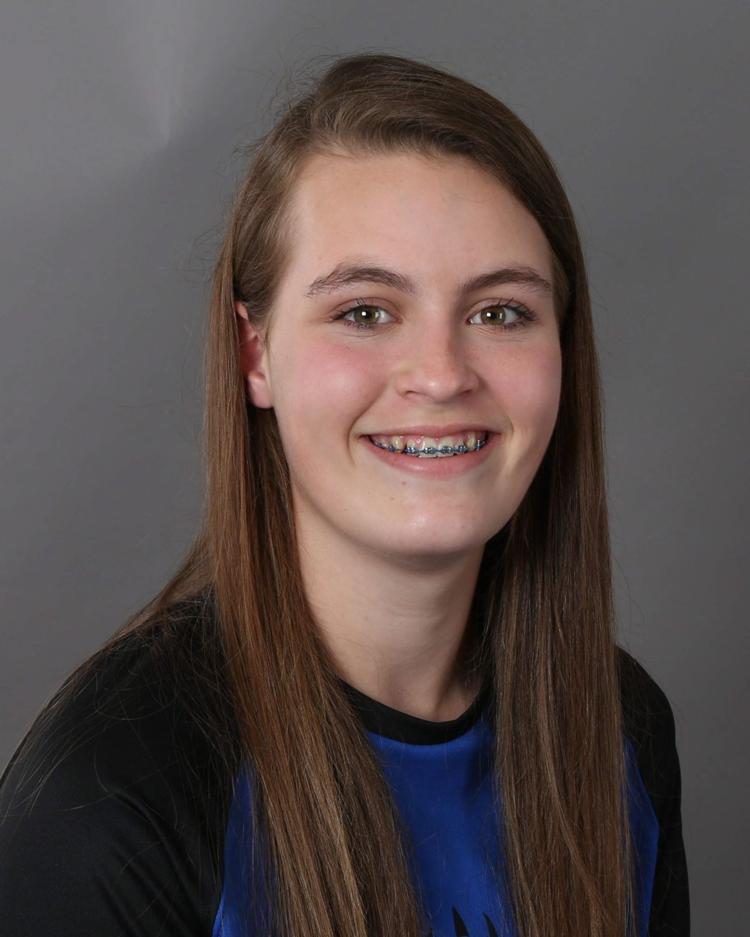 Varsity newbie didn't play like it, averaging 13.7 points per game.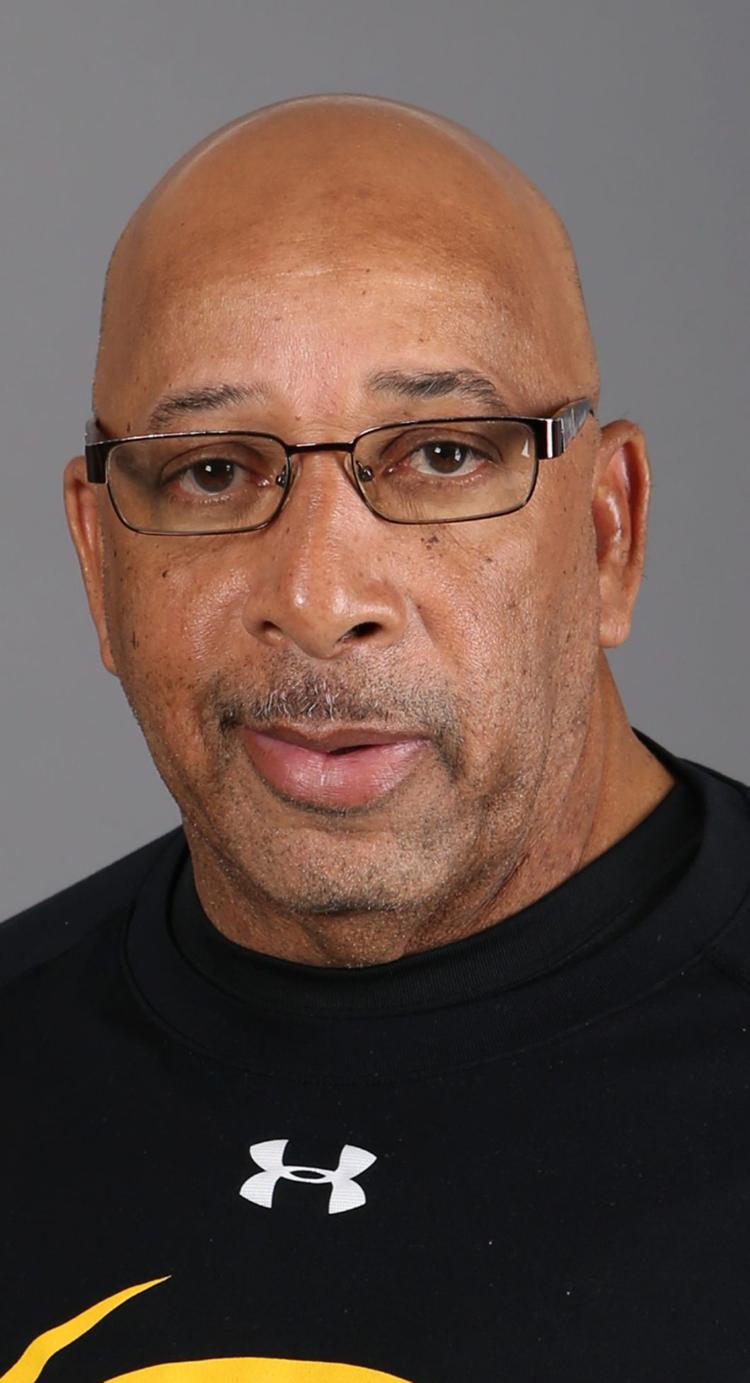 Veteran coach has been on sidelines for all of La Vega's five state runs.