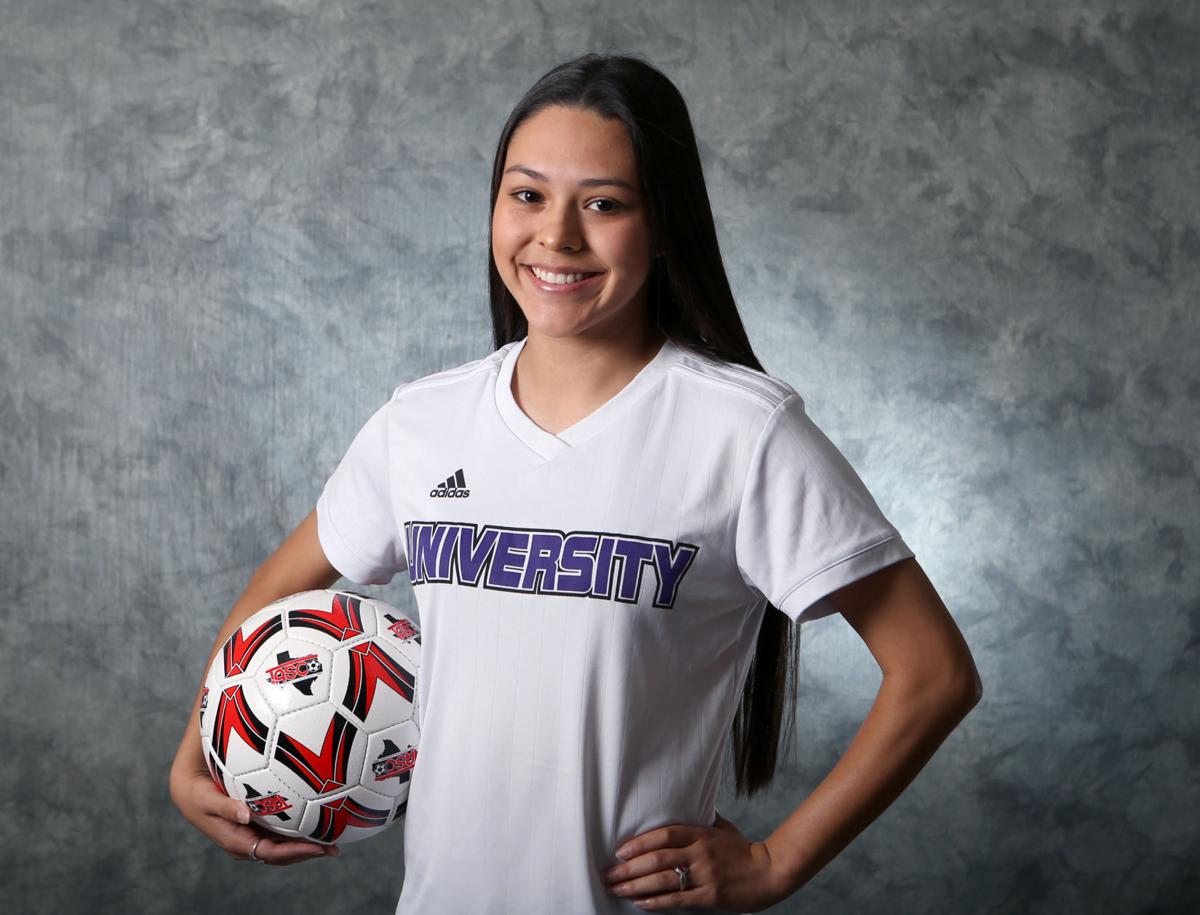 It was a tough senior season for University forward Aaliyah Perez, bookended by adversity.
Early in the year, University lost its soccer hero when longtime head boys' and girls' coach Mike Chapman died of a heart attack on Jan. 14. The loss hurt a lot of people, but especially the Perez family.
Ricky Perez, the University girls' and boys' assistant coach who took over as interim head coach, played for Chapman in the 1990s and then came on the coaching staff in 2006. Chapman was godfather to his oldest daughter, Yamilex, and "Compadre" to all of the Perez kids, including Aaliyah. He was part of the family.
For Aaliyah Perez, everything she did on the soccer field after Jan. 14 came with memories of Chapman.
"Because of what happened with Coach Chapman, I wanted to dedicate it to him," Aaliyah said. "When I scored my 100th goal (of her career), I was just thinking about him because I wished he was there."
She reached the career milestone with her fifth goal of the match during University's 10-2 victory over Corsicana on Feb. 28.
Over the course of this season, Aaliyah netted 37 goals and, in doing so, earned Super Centex Player of the Year.
Like many seniors, however, the season ended abruptly and not at all as Aaliyah would have scripted it.
The state and national response to the coronavirus halted University's season just before the Lady Trojans were set to play their senior night game in mid-March. The UIL ultimately canceled the end of the soccer season and playoffs along with all spring sports.
"I wish we played our senior night because it was our last game that my dad would've coached his last daughter in high school," Aaliyah said. "I was just sad and shocked. We probably wouldn't have gone to the playoffs, but playing our last game would've been amazing."
Looking back on the season, Aaliyah can hold on to the fond memory of her 100th goal, which meant that she was officially past her dad's mark at the school.
"I'm not sure how many I scored, but it was definitely double digits, not 100," Ricky Perez said. "But I still have the record for 11 goals in a game."
Newcomer of the Year: Makenna Morrow
Belton girls' soccer coach Oscar Bersoza came into this season trying to figure out how he was going to replace 10 seniors, including a handful of players who went on to play college ball.
He had 10 juniors, so that helped. So did a dynamic freshman forward named Makenna Morrow. She took to varsity soccer so fast, in fact, that Bersoza had to give an unusual kind of pep talk one day at a tournament in Frisco.
"I remember him telling me to never stop working," Morrow said. "Even though people are telling you, 'Good job! Good game!' throughout all your years, you have to keep working and keep proving yourself."
Morrow definitely kept up the intensity through her freshman season. She finished with 13 goals and 12 assists as she helped the Tigers go 14-0 in district play. For that, Morrow is the Super Centex Newcomer of the Year.
A key element that set Morrow apart was that she never let playing with older, bigger, more experienced high school athletes intimidate her.
"She doesn't play like a freshman," Bersoza said. "When we played Midway, their center back is going to ACU, and Makenna just gave the kid fits. Not so much on the attack, but when the (Midway player) had the ball and she'd go to start an attack, Makenna was all over her."
Another sign that Morrow was ready for varsity soccer was her maturity in taking coaching. Looking back on the season, she realized that Bersoza was serving up more than strategy for the soccer pitch.
"One of the things I really like about Coach Bersoza is that he encourages us to be the best person we can be instead of just the best soccer player we can be," Morrow said.
Coach of the Year: Oscar Bersoza
The combination of a strong junior class and key newcomers helped Bersoza turn the Belton girls' into a buzzsaw this season.
In his second campaign leading the Tigers, Bersoza guided them to a 16-2-3 record, including 14-0 in District 12-6A play before the season was stopped.
Belton faced a challenge in going to Midway's home stadium for the first matchup of the season between the two Central Texas girls' soccer powers. Despite a brutal cold and wet weather night, the Tigers came away with a momentum-building victory.
"We beat them 2-0 at their place. We thought, 'Ok, well, sweet!' That was the one big question mark on our schedule," Bersoza said.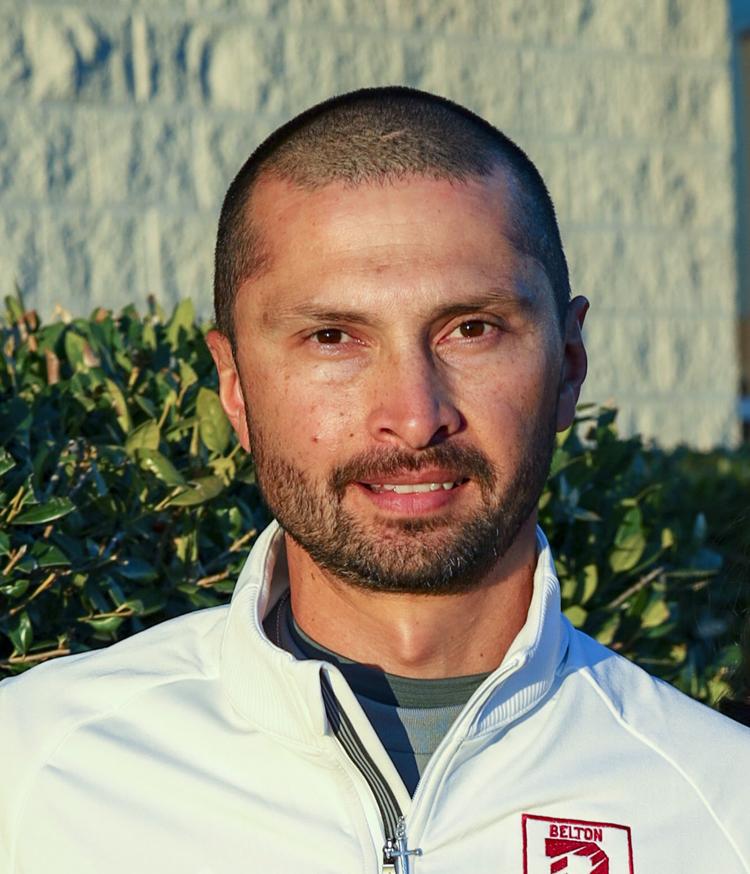 Belton, which traveled two rounds into a tough region in the playoffs in 2019, can claim a district title this season. However, like a whole lot of teams out there, the Tigers are left wondering what might have been.
The response to the coronavirus left an awkward ellipsis at the end of the schedule.
"Things were going good for us," Bersoza said. "I think we had an identity. We felt pretty good about it and winning does that. If you've won 14 in a row, that's pretty good momentum.
"There wasn't really ever closure on it. We get done with spring break, 'Hey guys, there might still be a chance.' There was never a conversation because we were waiting and treading water. With time, it kind of just subsided gradually. In my opinion, there was never a dramatic stop to it. I'm sure the seniors would think otherwise because they were having a great senior year."
Like everyone else, Bersoza, the Super Centex Coach of the Year, is left to hold on to highlights and look forward to another season on the horizon.
---
SUPER CENTEX GIRLS SOCCER TEAM

Player of the Year: Aaliyah Perez, Sr, University
Newcomer of the Year: Makenna Morrow, Fr, Belton
Coach of the Year: Oscar Bersoza, Belton

First Team

Pos
Player
Cl
School
F
Kirsten Bush
Jr
Belton
F
Aaliyah Perez
Sr
University
F
Kaitlynne Jones
Jr
Lorena
F
Lindsey Schiller
Sr
China Spring
MF
Haley Flores
Sr
Lorena
MF
Kristy Castelan
Sr
Midway
MF
Bailey Chiles
Sr
Midway
MF
Cyndee Ruiz
Sr
La Vega
D
Samantha Brown
Sr
Midway
D
Molly Hogan
Sr
Gatesville
D
Katy Weddle
Sr
Temple
GK
Katelyn Chrisman
Jr
Belton

Second Team

Pos
Player
Cl
School
F
Vanessa Soriano
Sr
Midway
F
Arianna Cruz
Jr
Temple
F
Grace Trejo
Sr
Waco High
F
Andreya Reyna
So
Mexia
MF
Ava Sanders
Jr
Lorena
MF
Cathy Mancilla
Sr
University
MF
Kara Eaton
Sr
Robinson
MF
Abby Cargile
Jr
Belton
D
Alejandra Montelongo
Sr
La Vega
D
Evelyn Ramirez
Sr
University
D
Johanna Ramirez
Sr
Waco High
GK
Marianna Uribe
So
Gatesville

Honorable Mention

London Mims, Breanna Giedt, Helena Bravo, Claudia Gutierrez-Field, Maddy Flores and Ella Webb, China Spring; Monica Sanchez and Tara Lothlen, La Vega; Victoria Paz, Mexia; Valerie Gomez and Ruth Cabezas, Robinson; Serena Cerda, Alexis Willis, Graciela Mungia and Emily Diaz, Temple; Aaliyah Guerrero, University; Amerie Thomas, Waco High
---
First-team profiles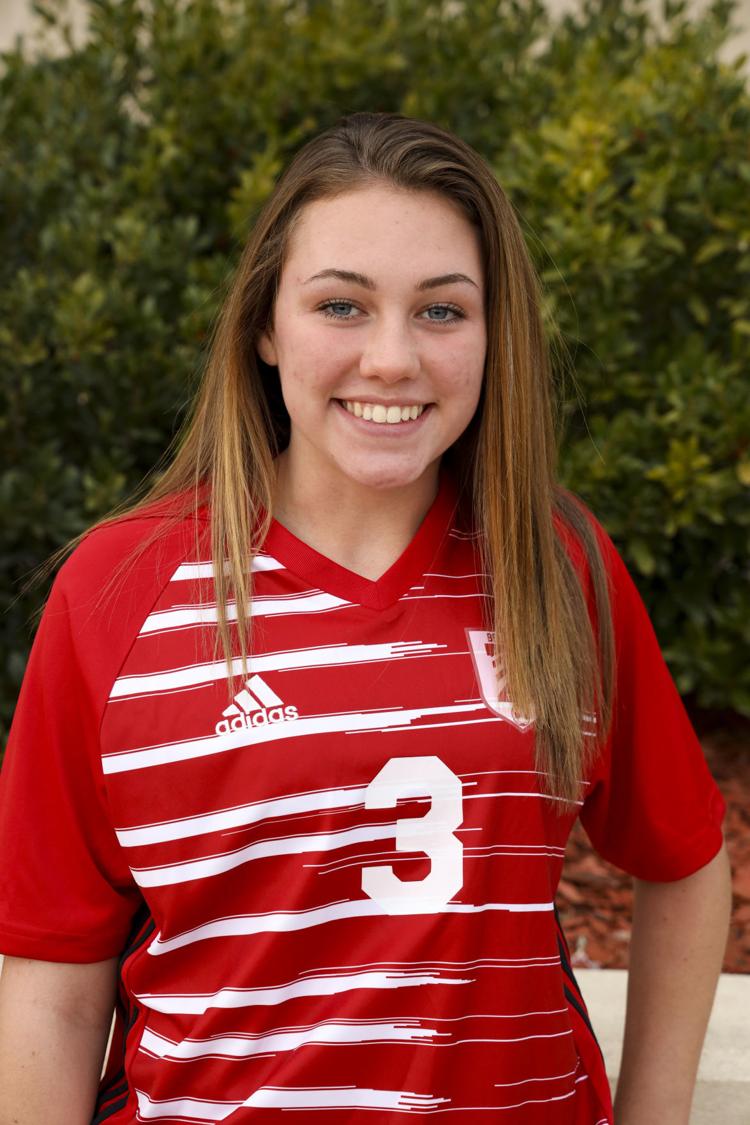 Posted 20 goals with four assists on the way to District 12-6A MVP honors.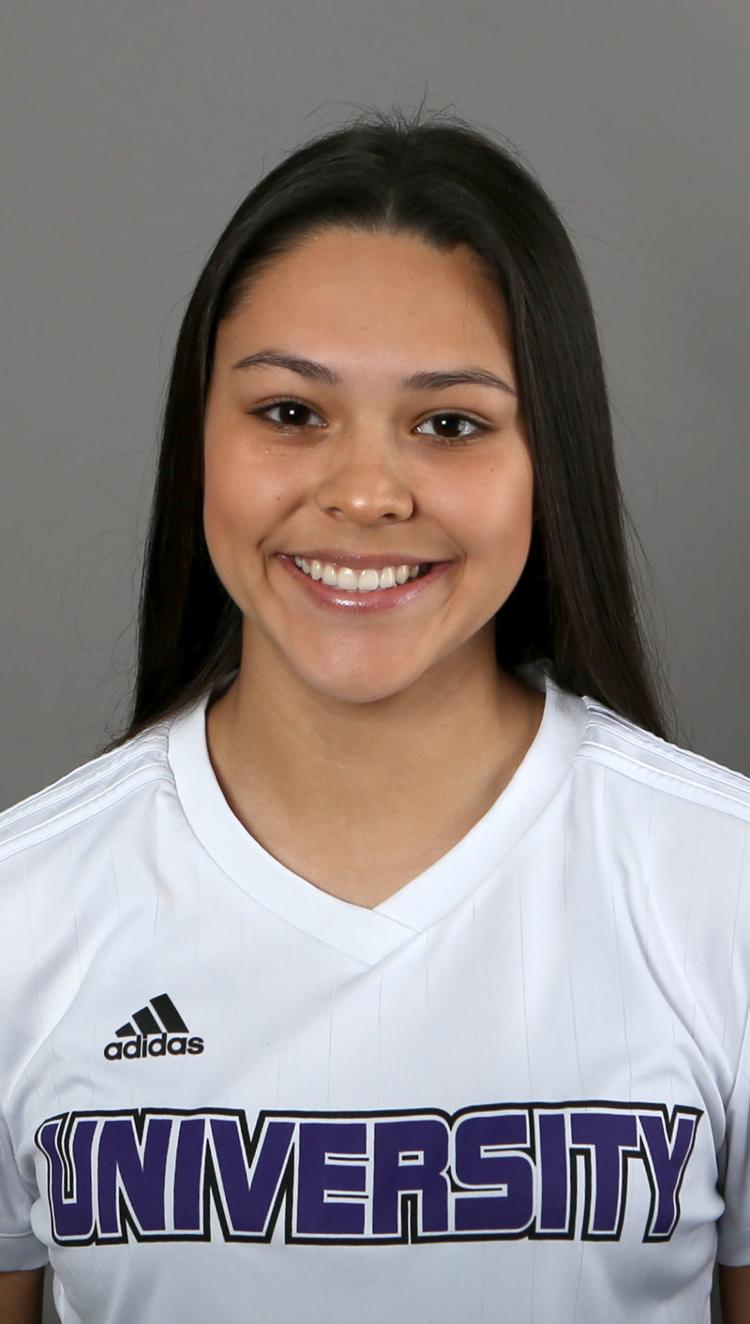 Dedicated 100th goal of career to memory of Coach Mike Chapman, finishing year with 37 goals.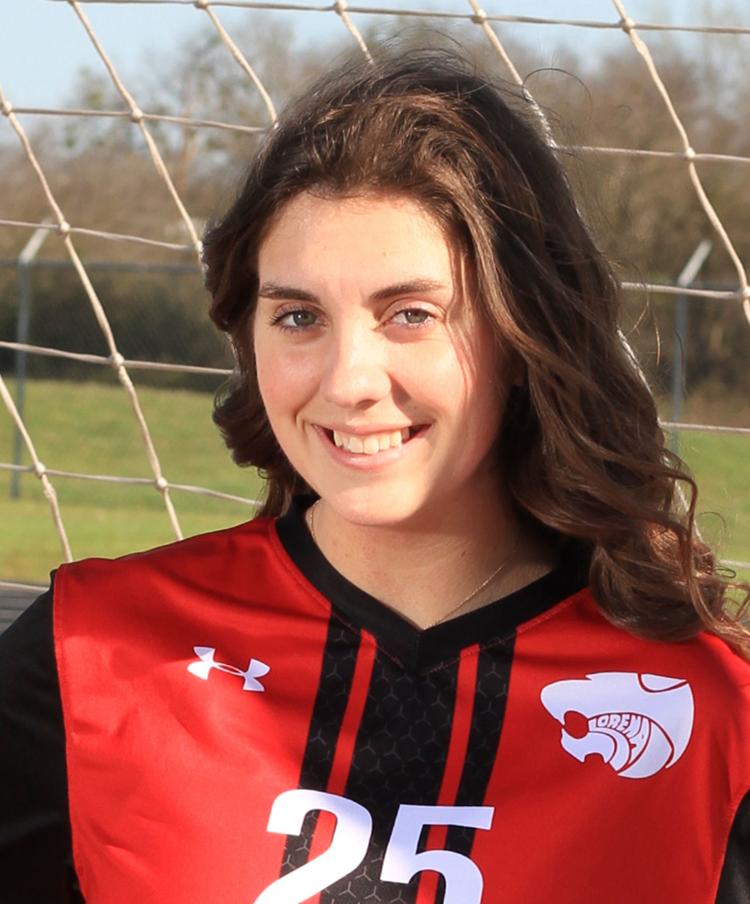 Aggressive attacker took 94 shots, converted those chances into 21 goals.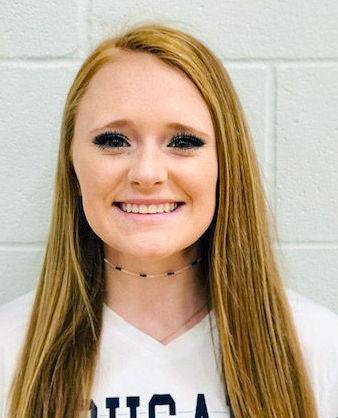 District offensive MVP came back from early-season knee injury to net more than 15 goals.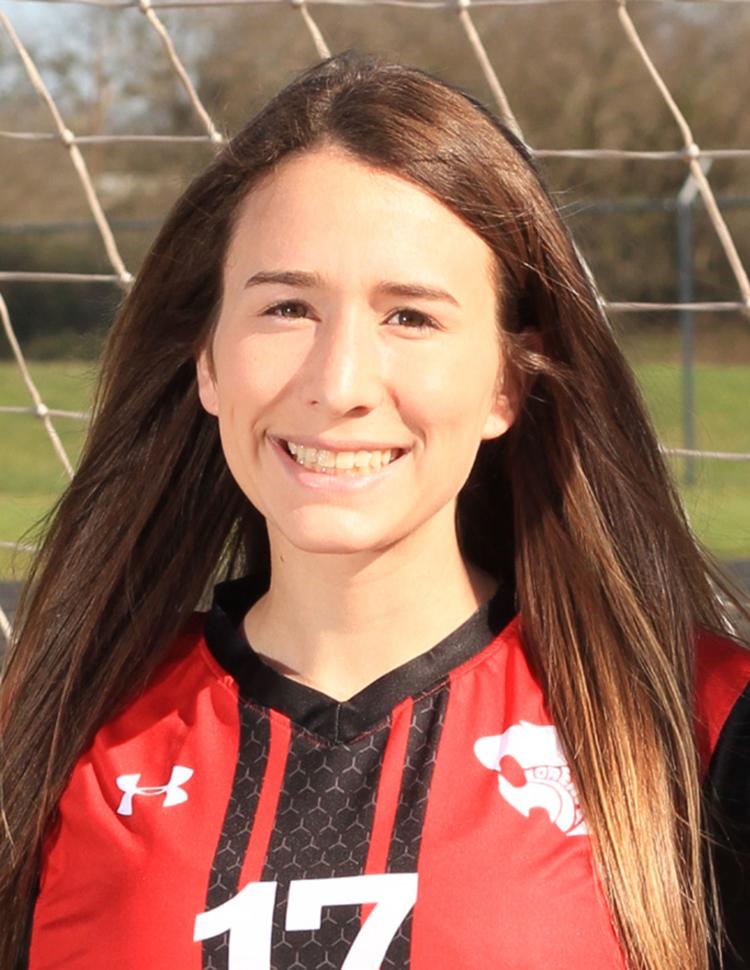 Lady Leopards' captain scored 29 goals with 7 assists on the way to District MVP honors.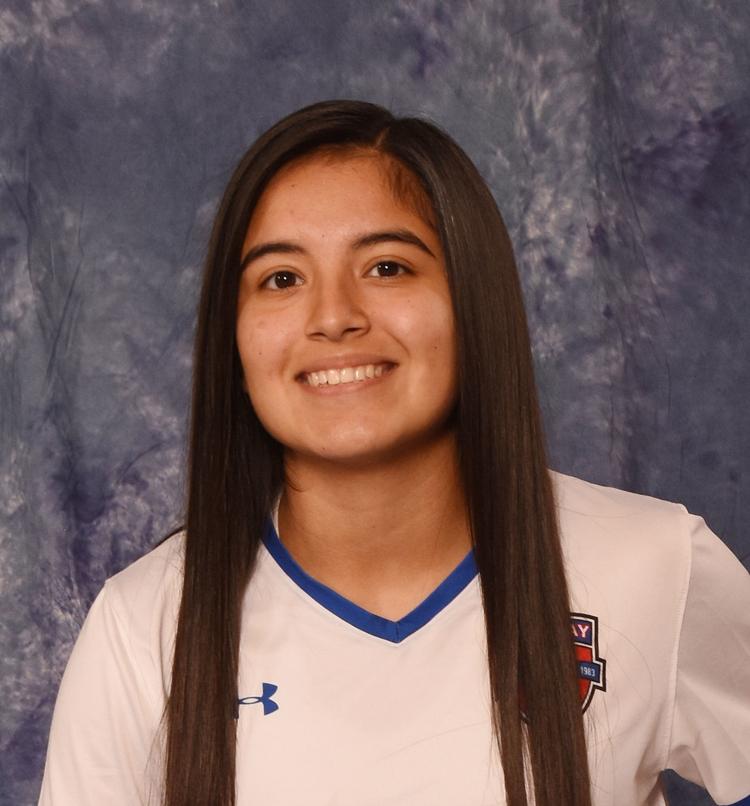 Nichols State signee posted 28 goals and 15 assists to earn 12-6A Offensive Player of the Year.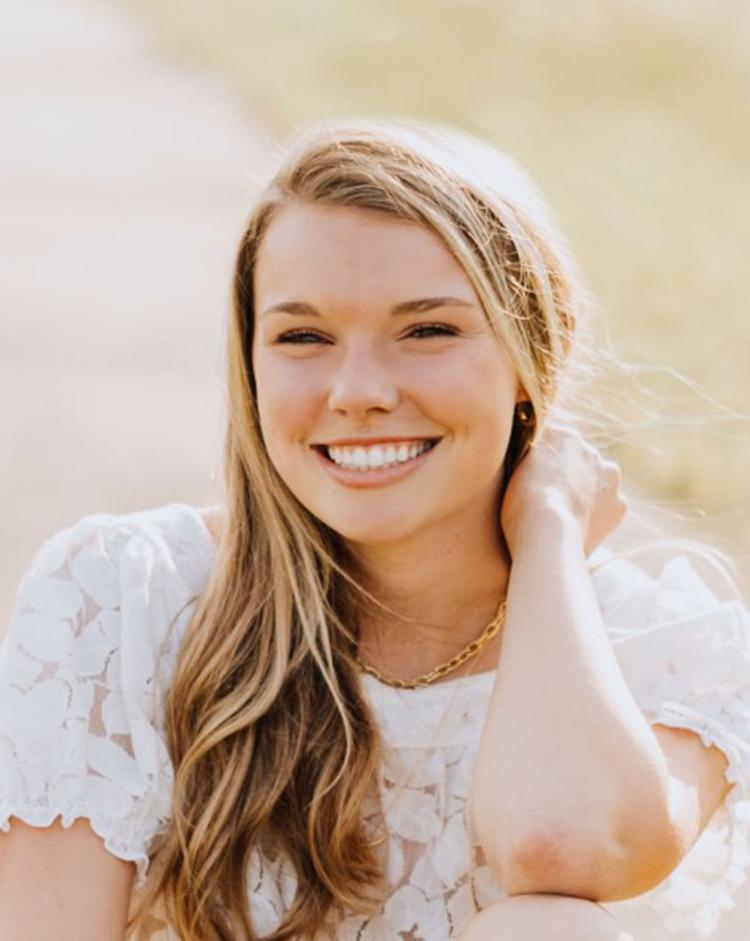 SMU signee facilitated offense as she finished the season with 14 assists and 12 goals.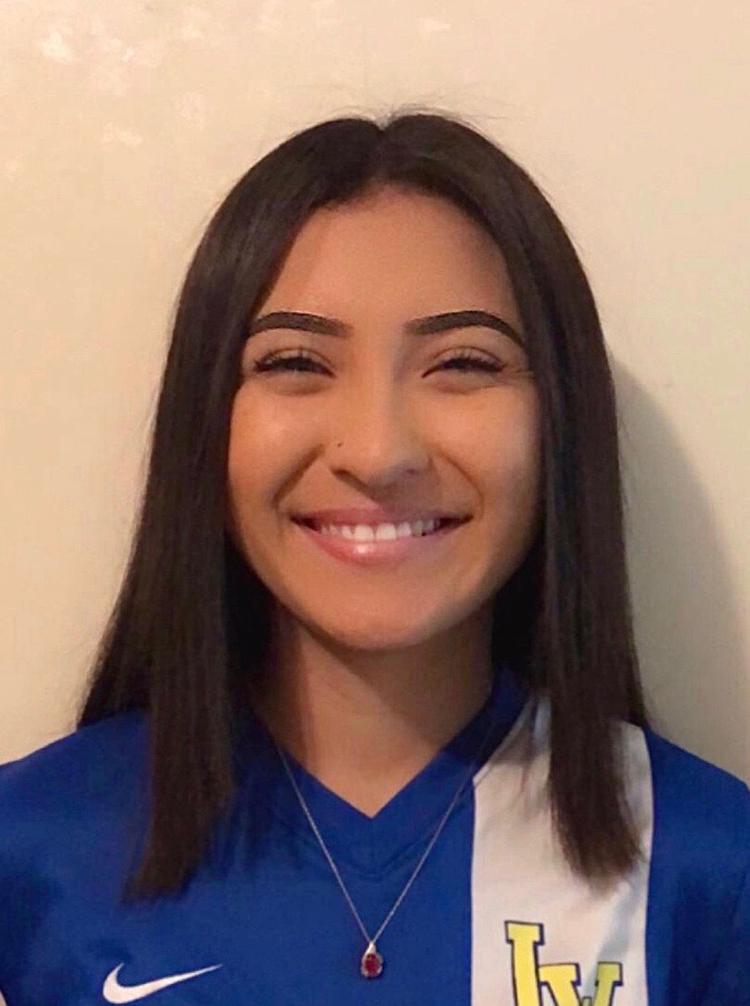 Senior leader did an excellent job of reversing the field, finished with 13 goals, 14 assists.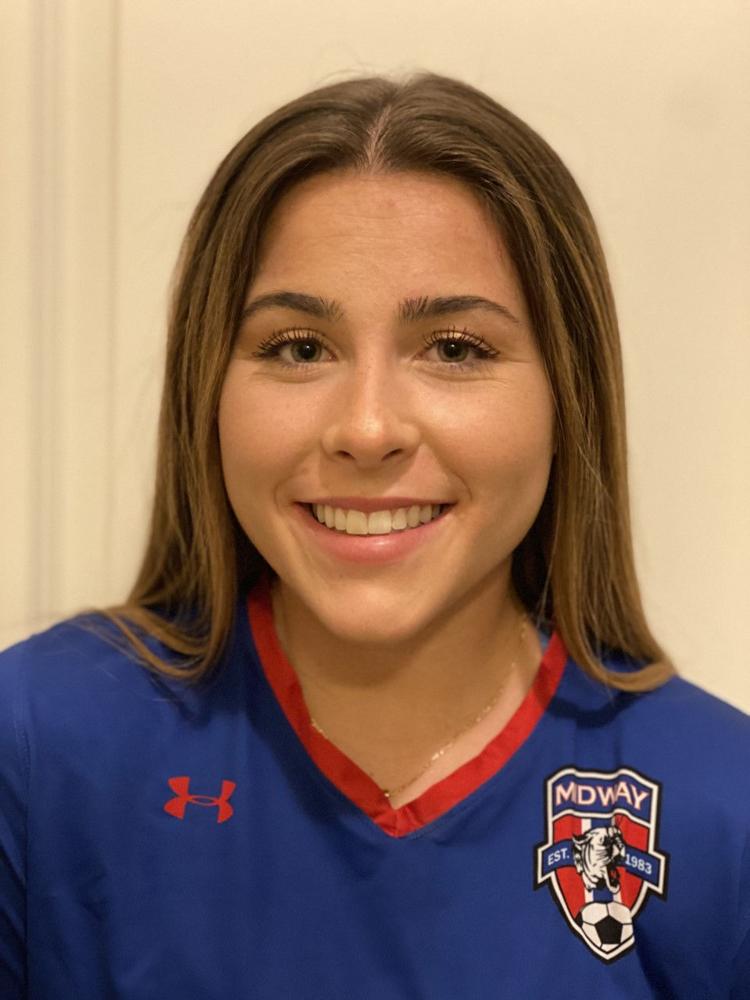 Abilene Christian signee anchored back line and also pushed forward for 5 goals, 9 assists.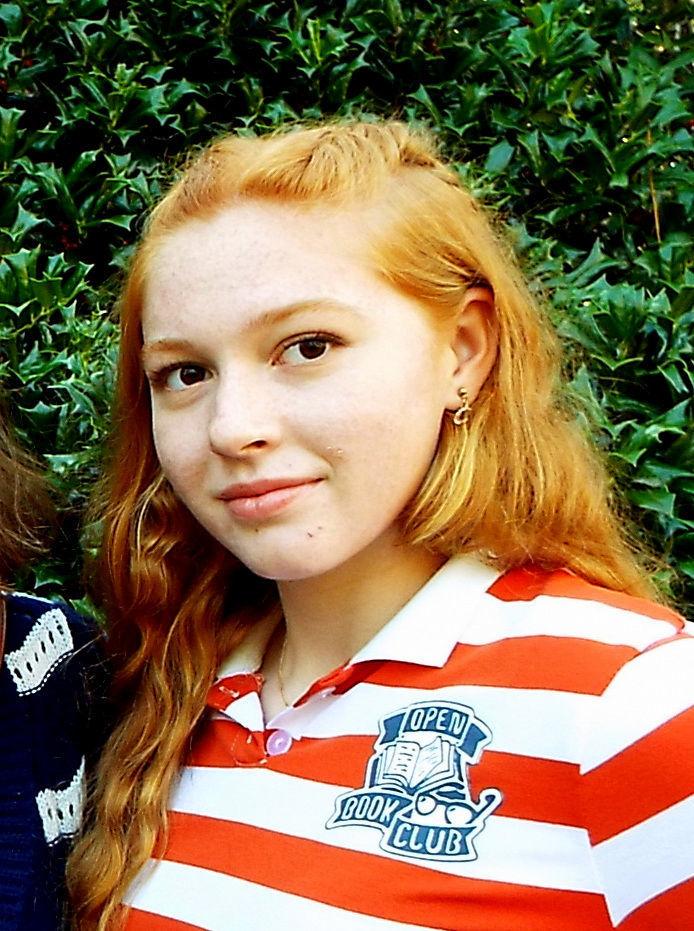 Blinn College signee bolstered a defense that allowed 3 goals in 16 matches, won district defensive MVP.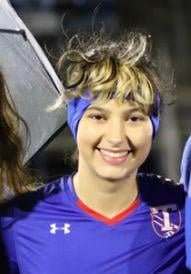 Played both sides of field horizontally and vertically, pushed forward for 6 goals from outside back.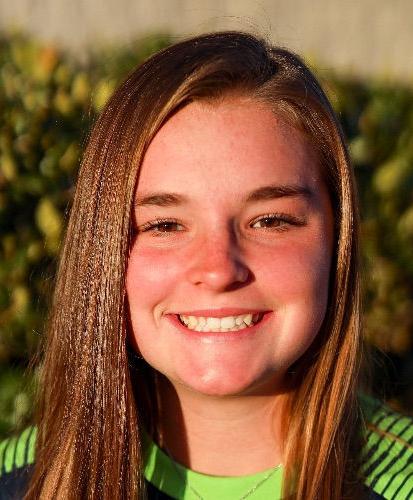 Texas State commit was Lady Tigers' wall in front of the net as she gave up only 3 goals in district.
Made quick transition to high school soccer, posted 13 goals and 12 assists for Tigers.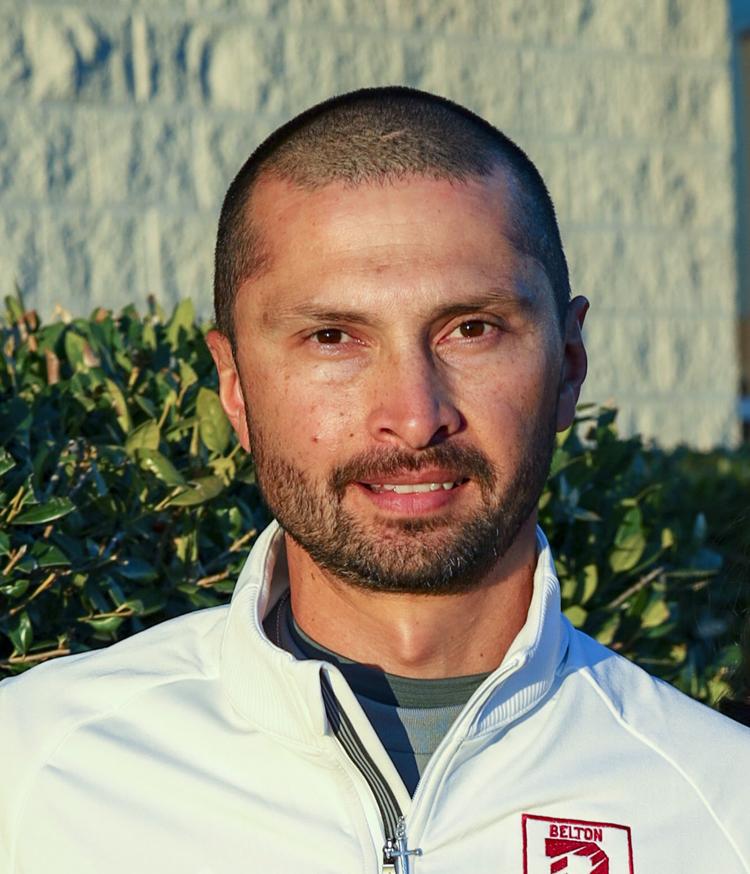 Guided squad to a 16-2-3 (14-0) record, despite replacing 10 seniors, including 7 starters.
Be the first to know
Get local news delivered to your inbox!