Kris Kahler never would have left Waco High if he wasn't sure the program would be left in good hands — and feet.
But Kahler's Midway Panthers displayed some pretty wicked footwork of their own on Tuesday.
After playing to a scoreless stalemate for the first half of play, Midway and Waco High's soccer teams unleashed a flurry, combining for three goals in a four-minute span of the second half. Then the Panthers padded its lead with a late insurance goal to take a 3-1 victory over their crosstown rivals in a lively District 12-6A match on a cold and drizzly night at Waco ISD Stadium.
It was the first meeting between the teams since Kahler accepted the Midway job last May following a 12-year-run as head coach at Waco High. Naturally, it was beset with emotion for the coach, whose good friend and former assistant Juan Lopez now heads up the Lions' program.
"Today, I was thinking about it — it's hard to put into words, but I think it was the second-hardest day of my life," Kahler said. "The first being the day I asked my wife's father for permission to marry her. I love my job at Midway, I have great kids, but I can't just throw Waco High out of my life. I had a great 13 years there, and there was a lot of excitement, nervousness, emotion going into this one. It was a pretty rough day."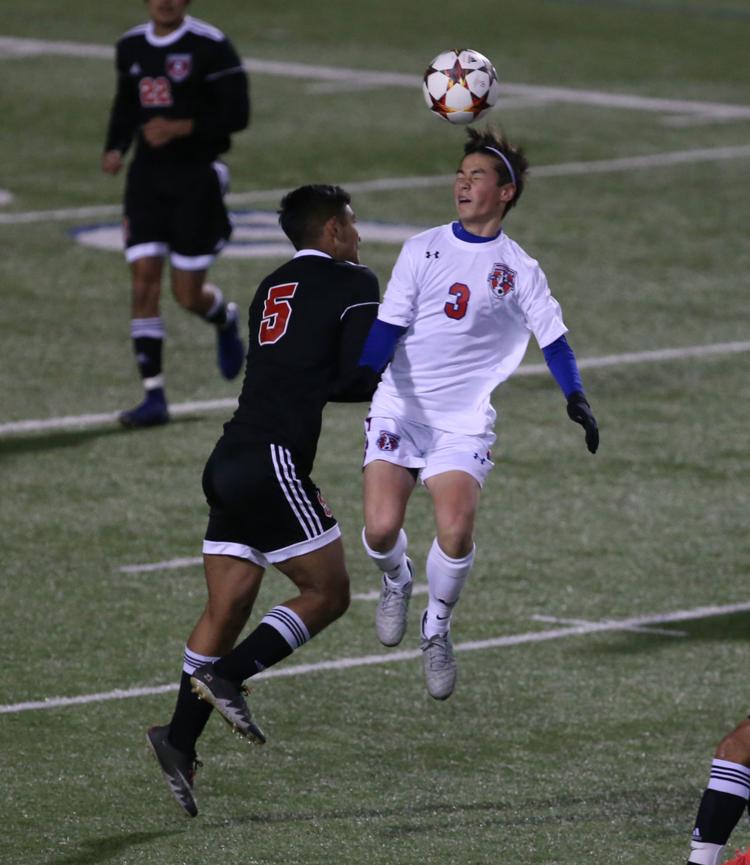 Midway keeps up its sturdy run of success in its first year under Kahler, improving to 10-1-1 on the year and 3-0 in 12-6A.
But Waco High (1-1 in district) gave the Panthers an 80-minute leg-wrestling match. In the first half, the two goalkeepers made sure they got their full-body workouts in, as both Midway's Devin Hykel and Waco High's Henry Martinez scurried around the field and sometimes laid out to provide some saving grace for their teams.
Twice in the first half, Martinez left the goalie box to try to retrieve the ball, but Midway wasn't able to capitalize on the empty net behind the keeper.
But in the second half, the teams showed that they could score in bunches.
At the 36:53 mark of the half, Midway's sophomore Anson Abshire got loose in front of the goal, some 15 yards out, and thumped one past Martinez for the first score of the match.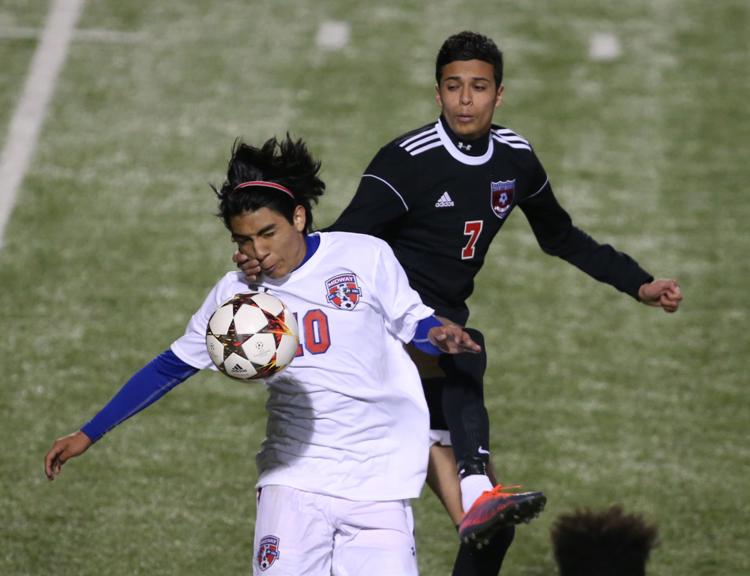 Immediately after that goal, Waco High's Roy Almarez shot downfield on a supersonic run at the net, but was navigated out of bounds by the Midway defense. The Lions picked up another flurry in front of the net a minute after that, and then at the 34:34 mark their energy burst paid off when Raul Toribio converted on a mini-bicycle kick — call it a tricycle — redirecting the ball into the net from 12 yards out.
However, the Panthers wasted no time in reclaiming the lead. They worked the ball to the Waco High end and came up with a corner kick, and sophomore Tashi Franzen soared to punch in the perfect curling pass into the net for a 2-1 Midway lead.
Waco High had some golden chances to score the rest of the way, but Hykel didn't flinch in goal for the Panthers.
Then with 9:31 to go, Midway added a little more stuffing to its cushion. Martinez's tendency to come out of the box backfired for the Lions, as the Waco High keeper was slow to fall on a loose ball about 30 yards out, and Midway senior Crew Buchanan just hustled his way through the ball and capitalized on the empty net for the goal.
"Today we talked about not giving up on plays, and that was a perfect example by Crew," Kahler said.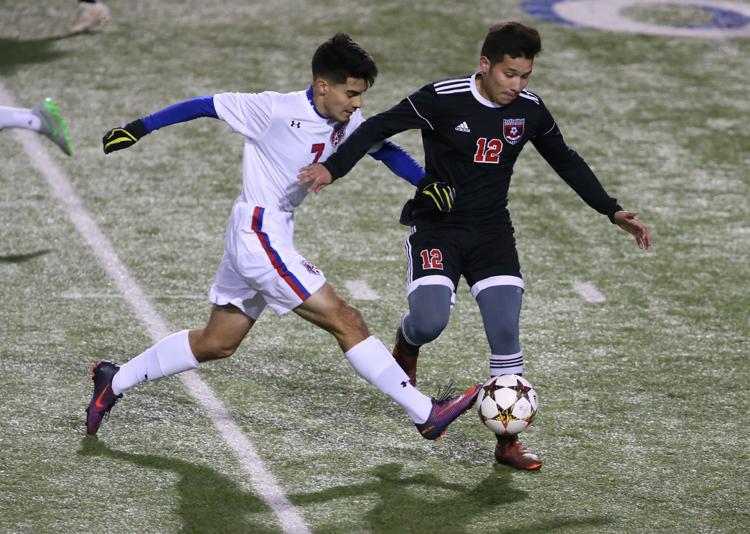 GIRLS: Midway 7, Waco High 0
Junior standout Samantha Brown put on a little magic show, coming up with a hat trick in Midway's district shutout of the Lady Lions at Midway High School.
Brown's three goals led a parade of Midway scoring. Four other players found the net for Midway (5-2, 2-0), as Christy Castellan, Avery Hammond, Ilora Molina and Sarah Logan all had one goal each.
Be the first to know
Get local news delivered to your inbox!